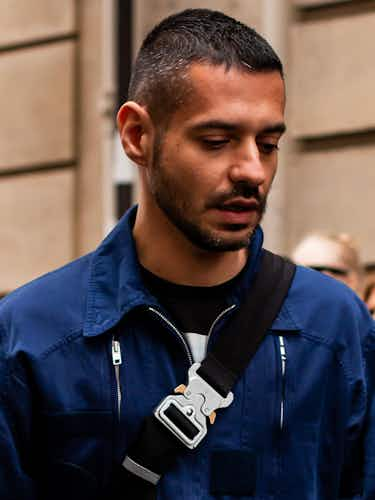 Stavros Karelis
Founder and buying director of fashion boutique MACHINE-A.
Where were you born and where are you based? Born in Crete. Based in London, UK.
You can only listen to three albums for the rest of your life. What are they?
The Fat of the Land, Prodigy
The Trainspotting soundtrack
In the Mood for Love, Michael Galasso
What's a film that changed your life?
Christiane F. Wir Kinder Vom Bahnhof Zoo.
The five guests you'd invite to your dream dinner:
Raf Simons, Michelle Obama, Naomi Campbell, David Bowie, and Pablo Picasso… and a dog!
A biopic of your life is in the pipeline. Who is playing you?
Gaspard Ulliel or James Franco.

---