Masterclasses & Resources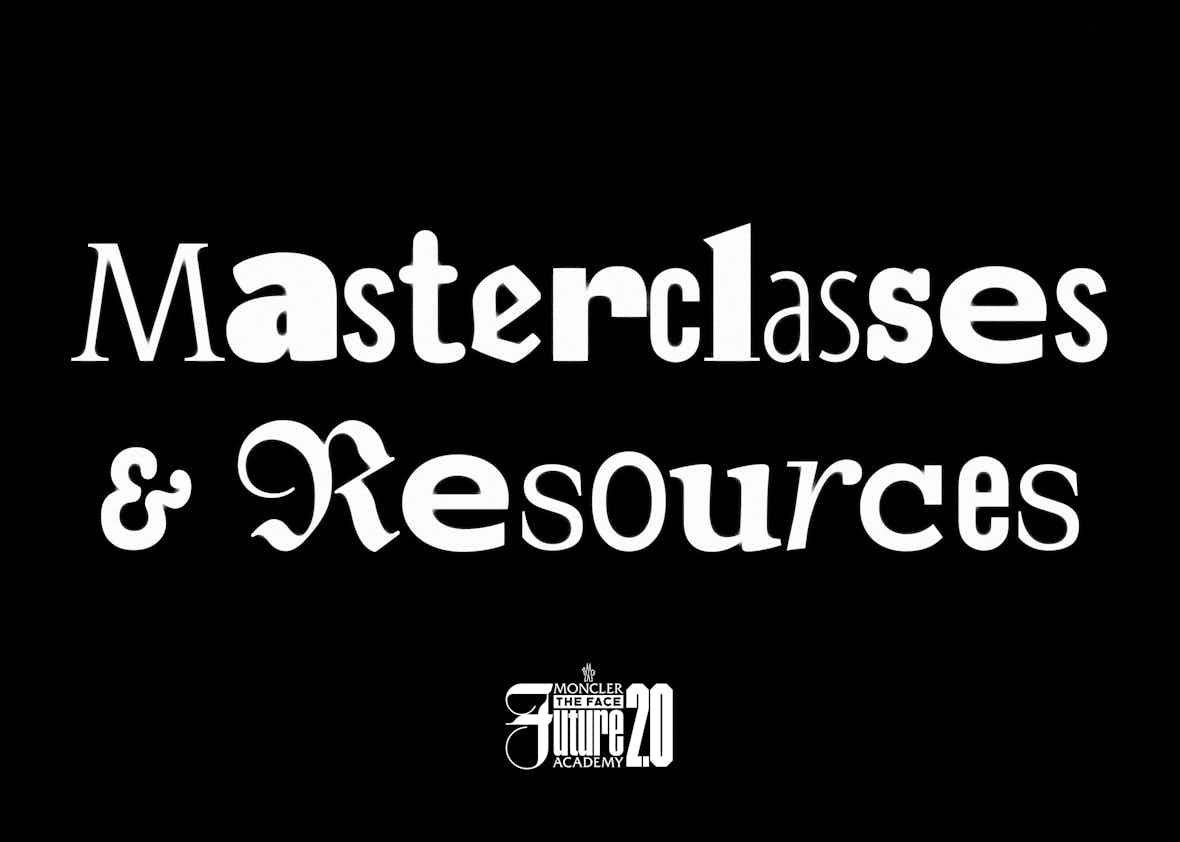 As part of the Future Academy Class of 2022, you'll have access to a load of free online learning resources plus virtual mentorship sessions from THE FACE and our network of creatives.

This means:

Live masterclasses on everything from storytelling to pitching, styling to shoots.
Group Zoom mentoring and support from THE FACE and our creative network.
We're uploading the recordings of the masterclasses below for you to rewatch whenever you like, as well as any resources shared by the masterclass leaders which you can find here.

Please also check out our Class of 2022 Padlet board (best viewed on Chrome). This is an informal learning space; it's somewhere to see what other students and mentees are up to, share topline responses to briefs and give feedback on other students' work.
3rd November "How to Bridge Fashion, Community and Youth Culture"
8th November "How to pitch to a magazine"
10th November "Working with Talent"
15th November "Producing 101"
17th November "Styling a shoot with Marika Ella Ames"
22nd Nov "Being Strategic with Socials"
1st November "How The Face Works with Music Talent"
27th October "Creating and Curating Music for Campaigns"
25th October: How Branding Tells your Story
20th October: Telling a story through visuals
The Face's in-house creatives, Kieren Birtchnall and Cassandra Joseph, tell you everything you need to know about visual storytelling.

More like this