24 hours in Fanchester: Manchester City Parade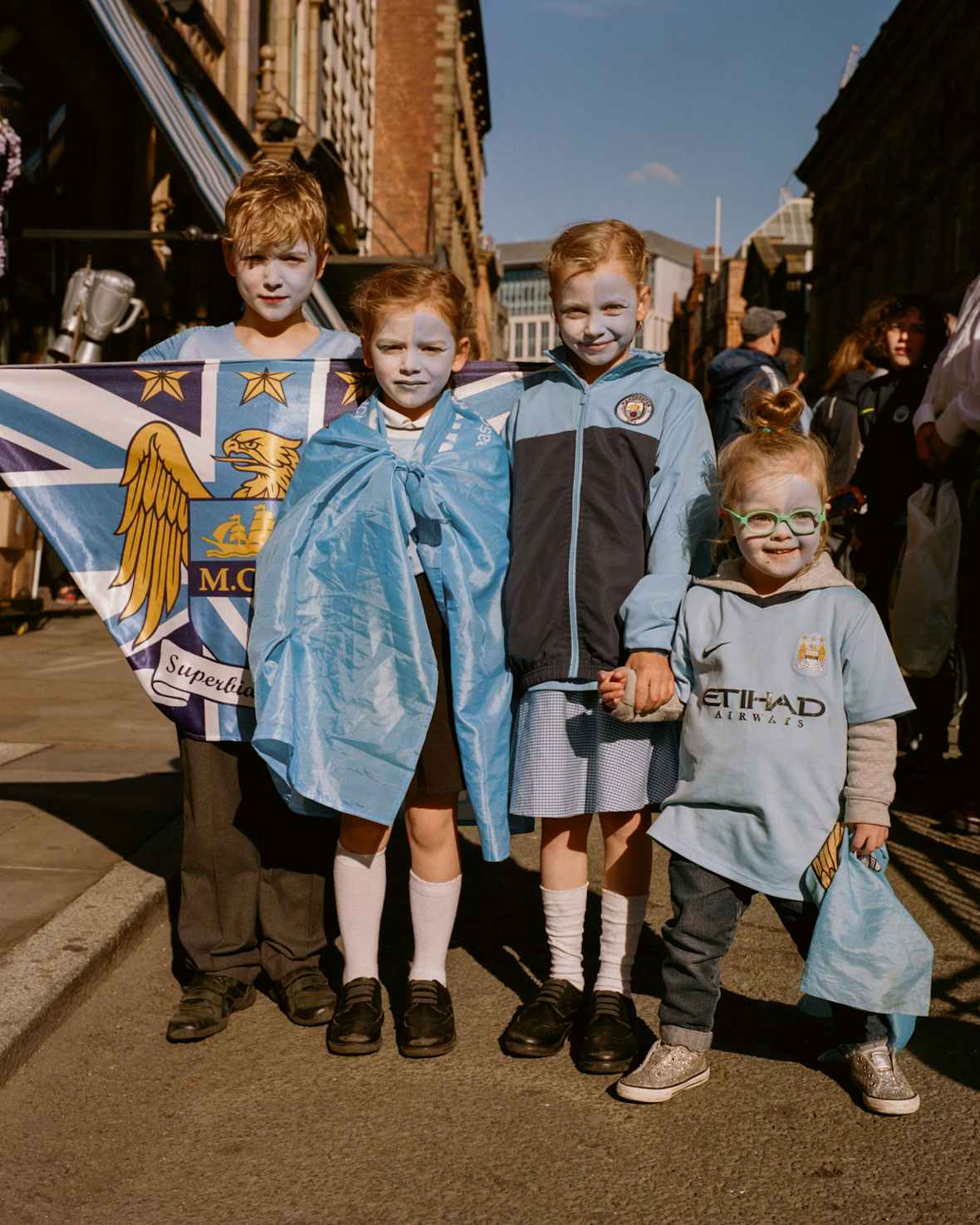 "I'm City 'till I die/I'm City 'till I die/I know I am I'm sure I am/I'm City 'till I die."
With the FA cup, Premier League trophy and the Carabo Cup all firmly back on home turf, Manchester City fans have every reason to be over the Blue Moon. To pay their respects, loyal devotees flocked to the Town Hall and lined themselves along Peter Street and Deansgate, all in the hope of getting glimpse of the treble-winning heroes.
Disciples pilgrimed from Wythenshawe, Chorlton, Oldham, Trafford, Stockport and Bolton, with a few stragglers from Cheshire also showing face. Donning sky blue football shirts and waving yellow banana inflatables, excitable children and impassioned adults went into a frenzy as the team rode past on an open top bus.
From three mouthy boys atop a brick wall leading the crowd with their impressive chant skills, to the die-hard footy veterans, and a fidgety group of siblings thrilled to have left school early – onlookers watched as favourite Ederson Moraes banged the edge of the bus, while chanting, ​"Blue moon/​You saw me standing alone/​Without a dream in my heart/​Without a love of my own."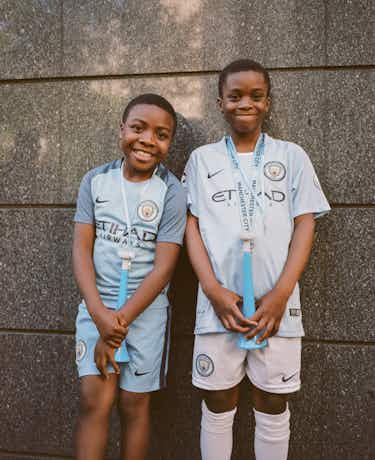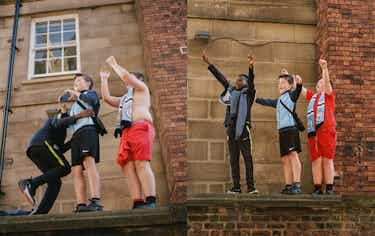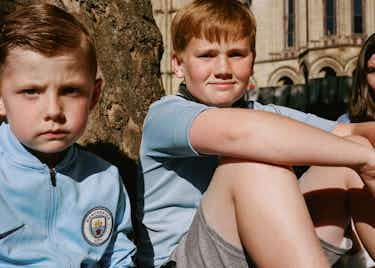 What makes Manchester city better than Manchester United?
Harry, 8: They've got a better manager.

Who's your favourite player?
Both: Sergio agüero.

What's your favourite shop?
Harry: J.D.
Sean, 5: Sports Direct.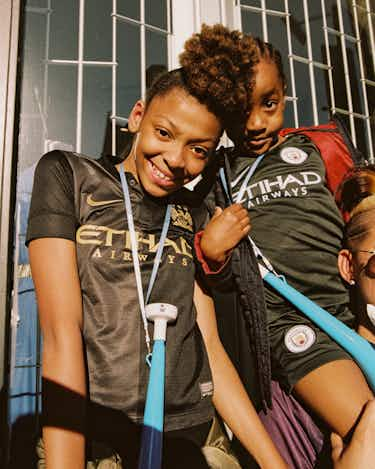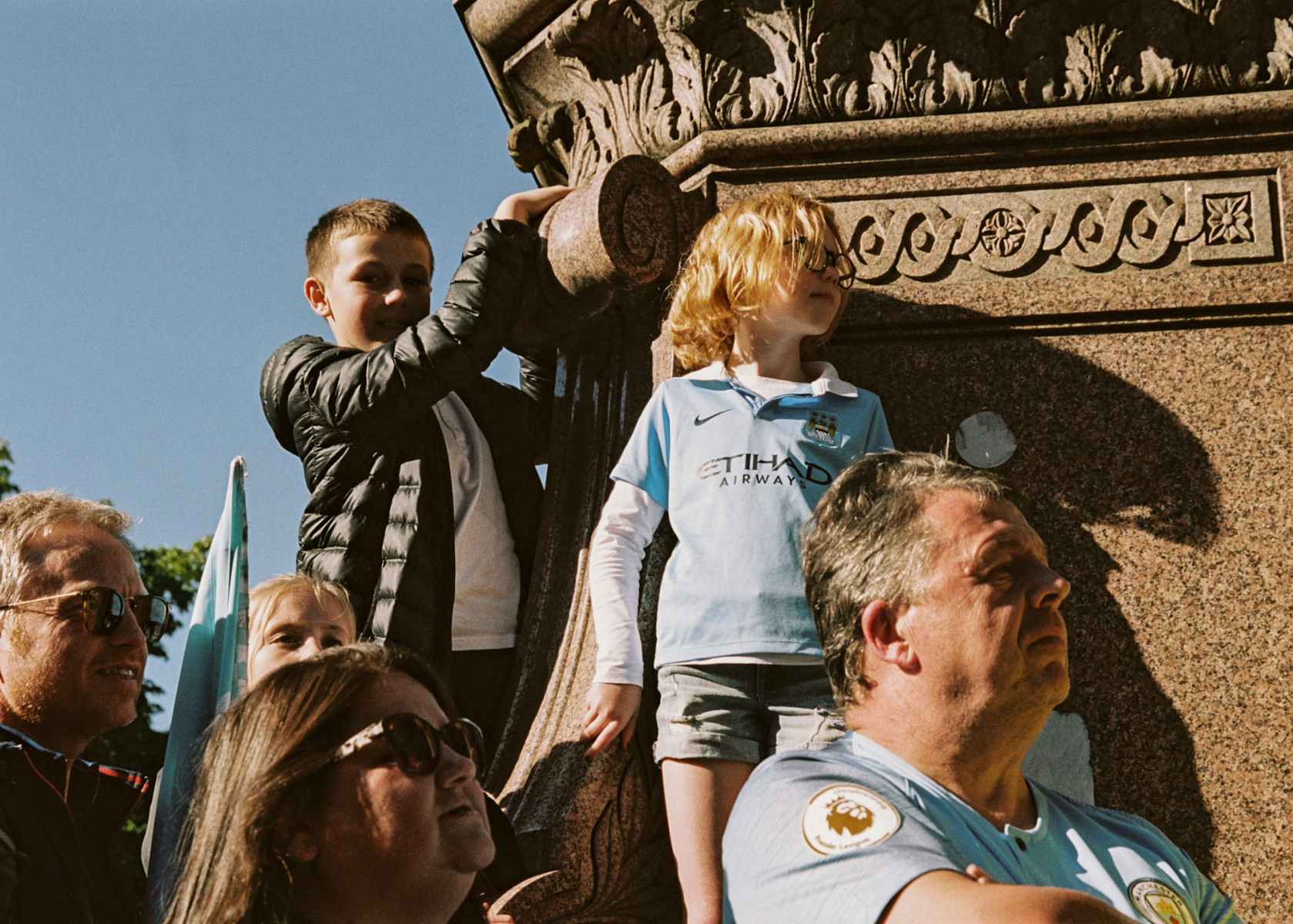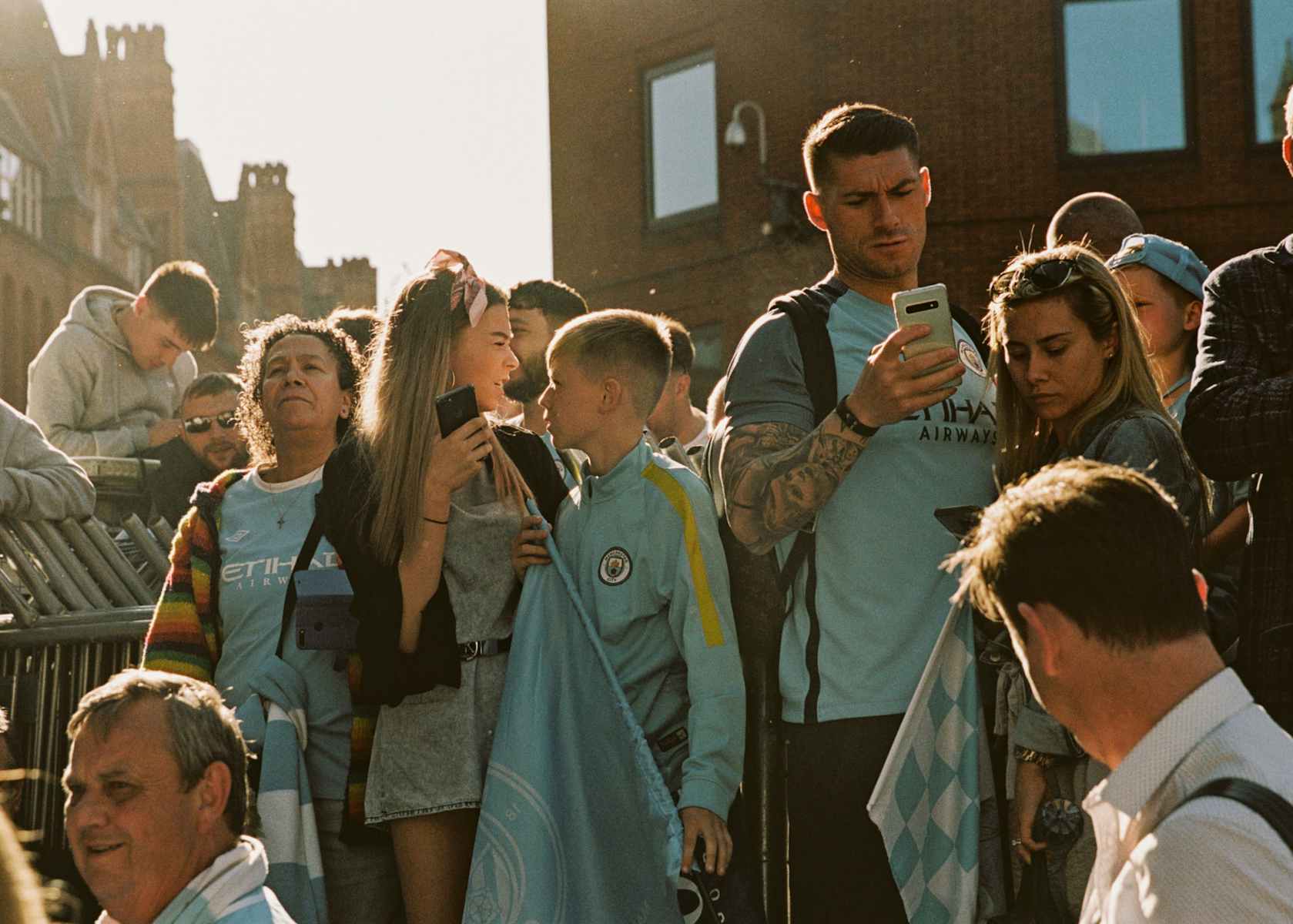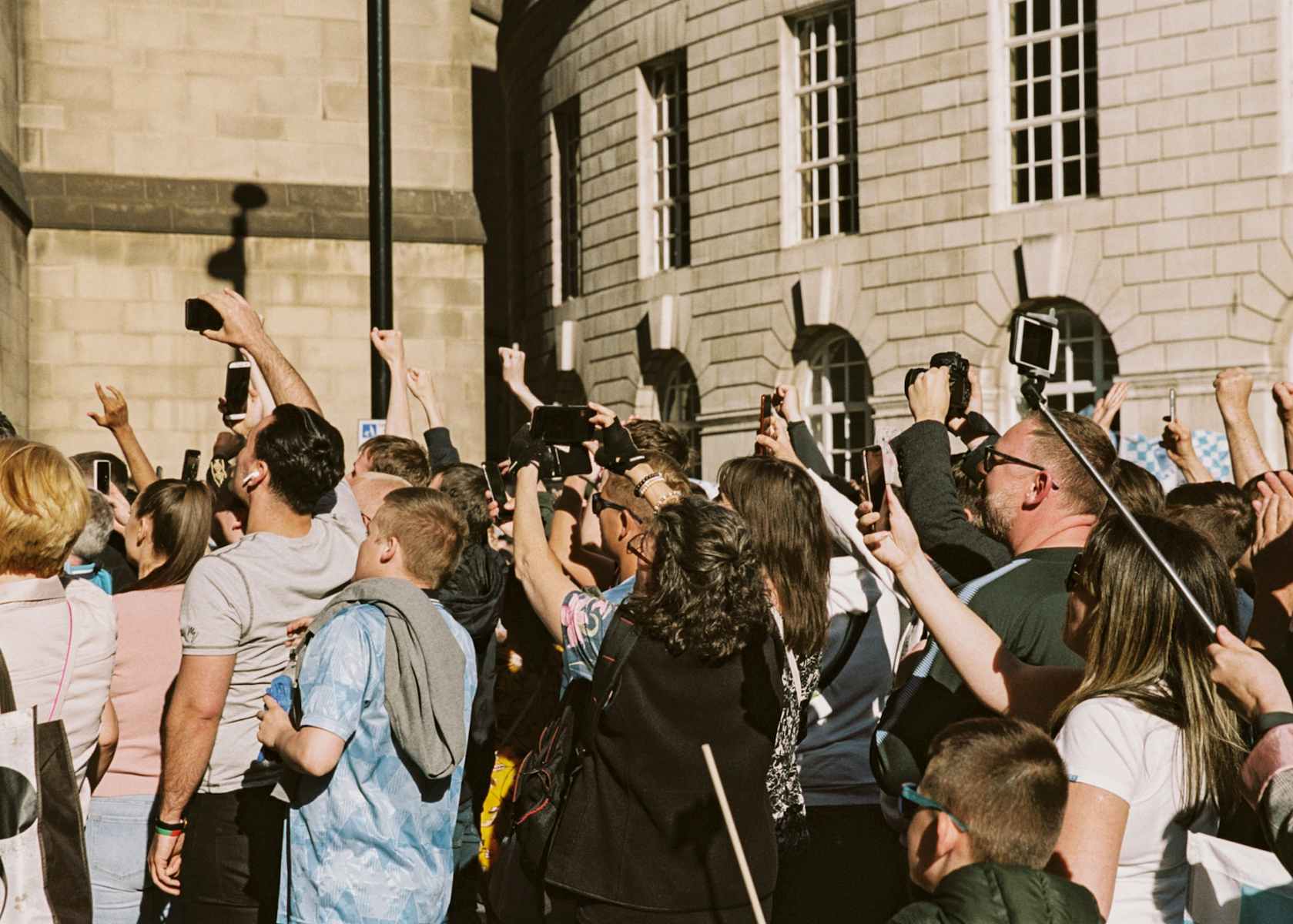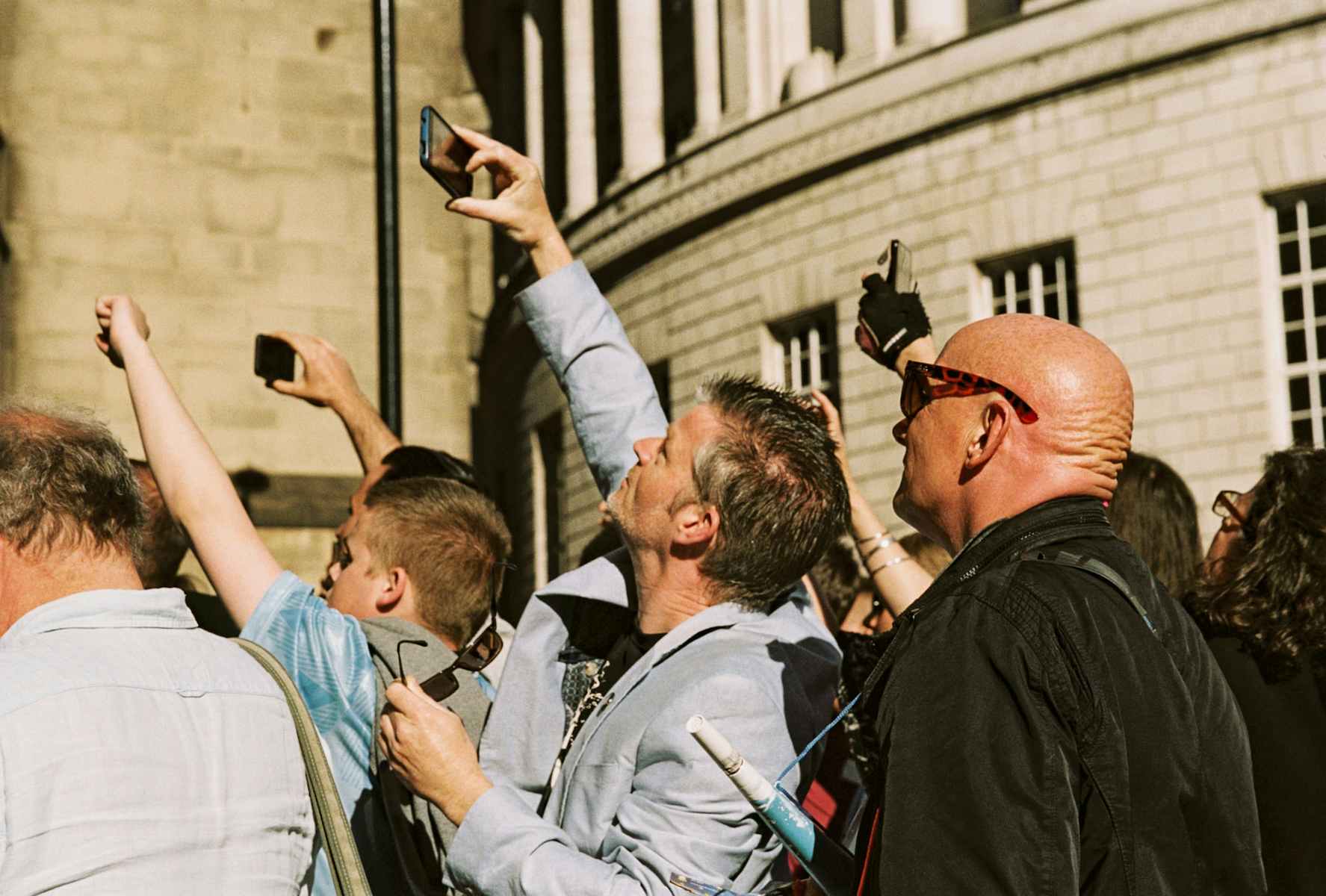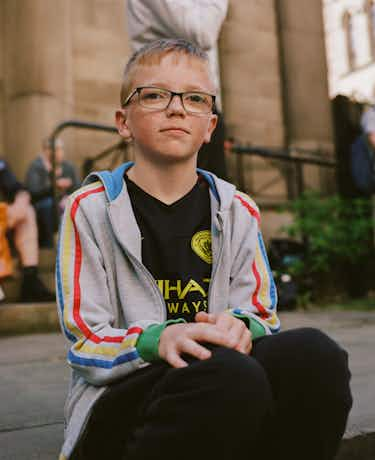 Where in Manchester do you live?

Jack, 10: Wythenshawe. Near where Maine Road [Manchester City's former football stadium] use to be in Moss side.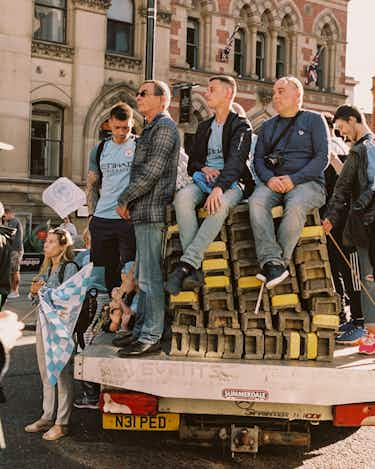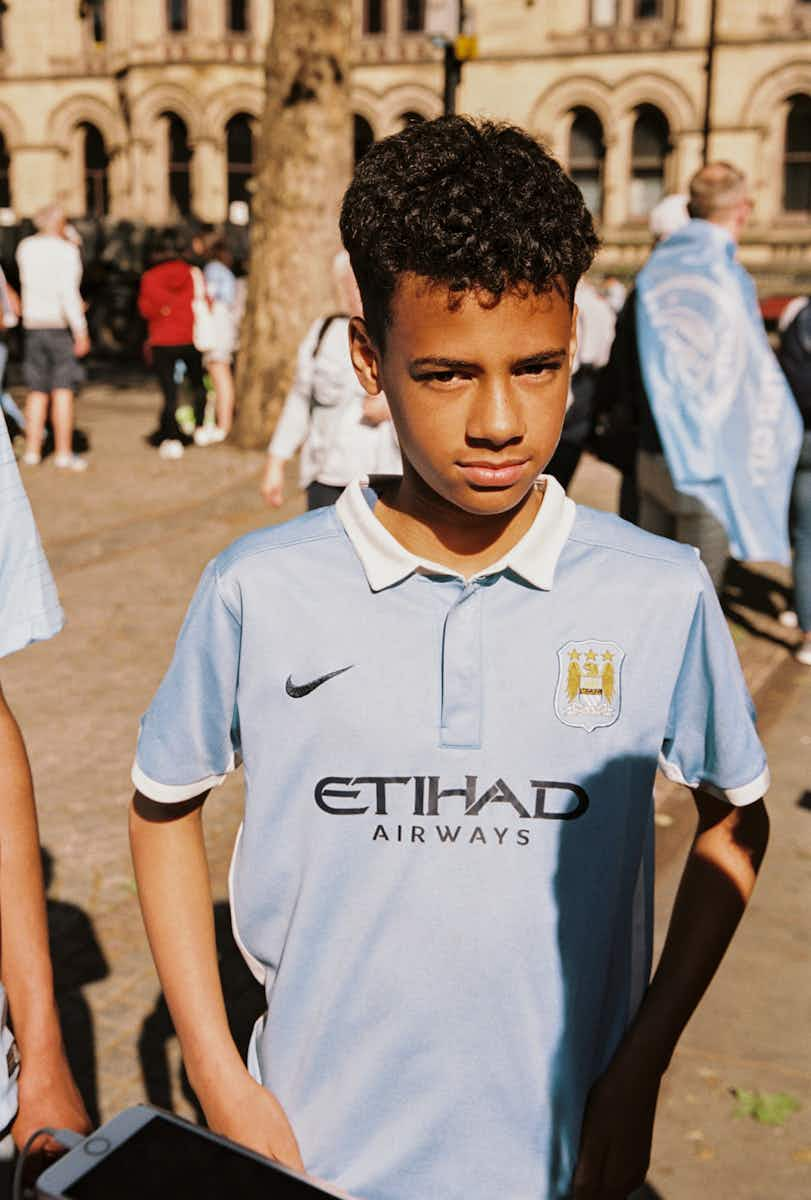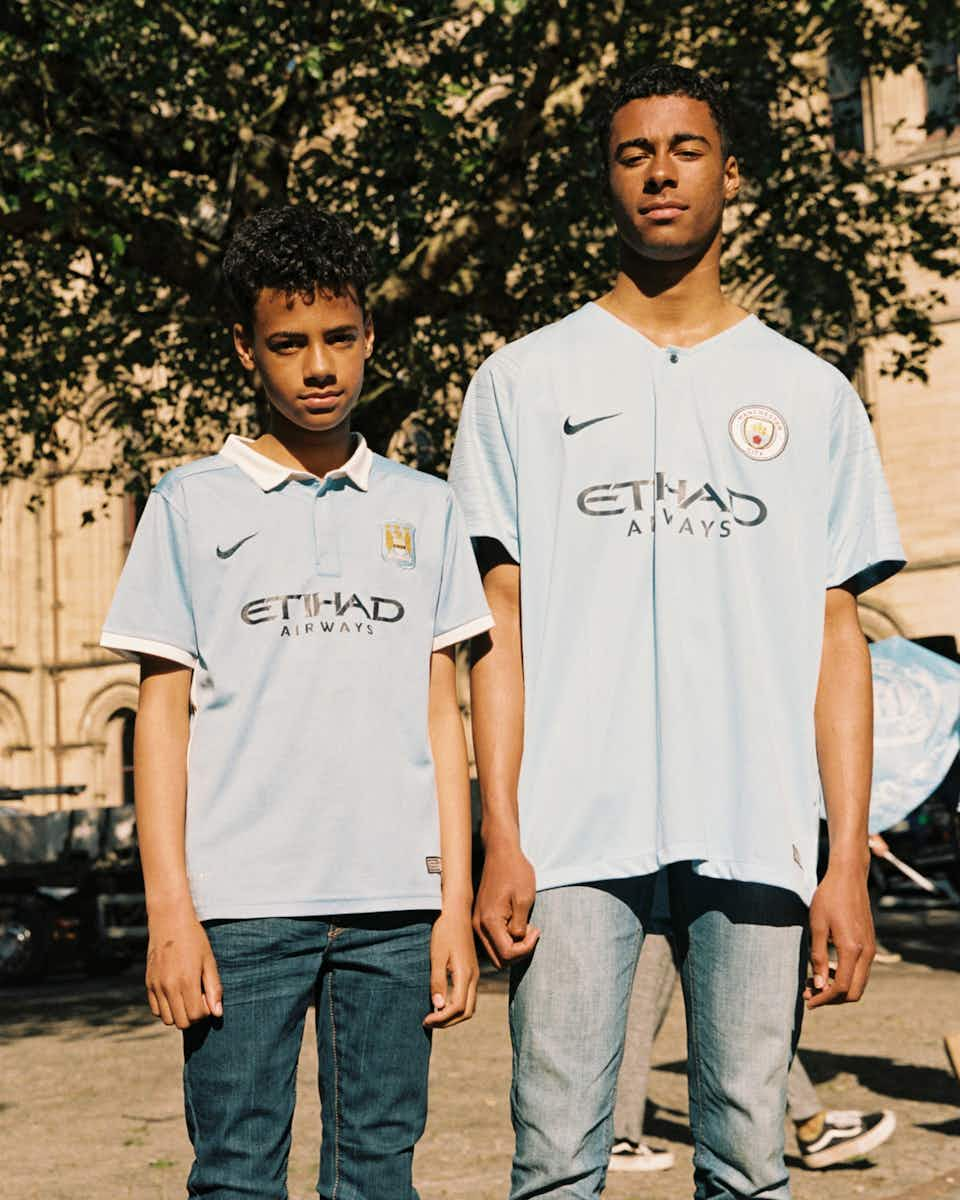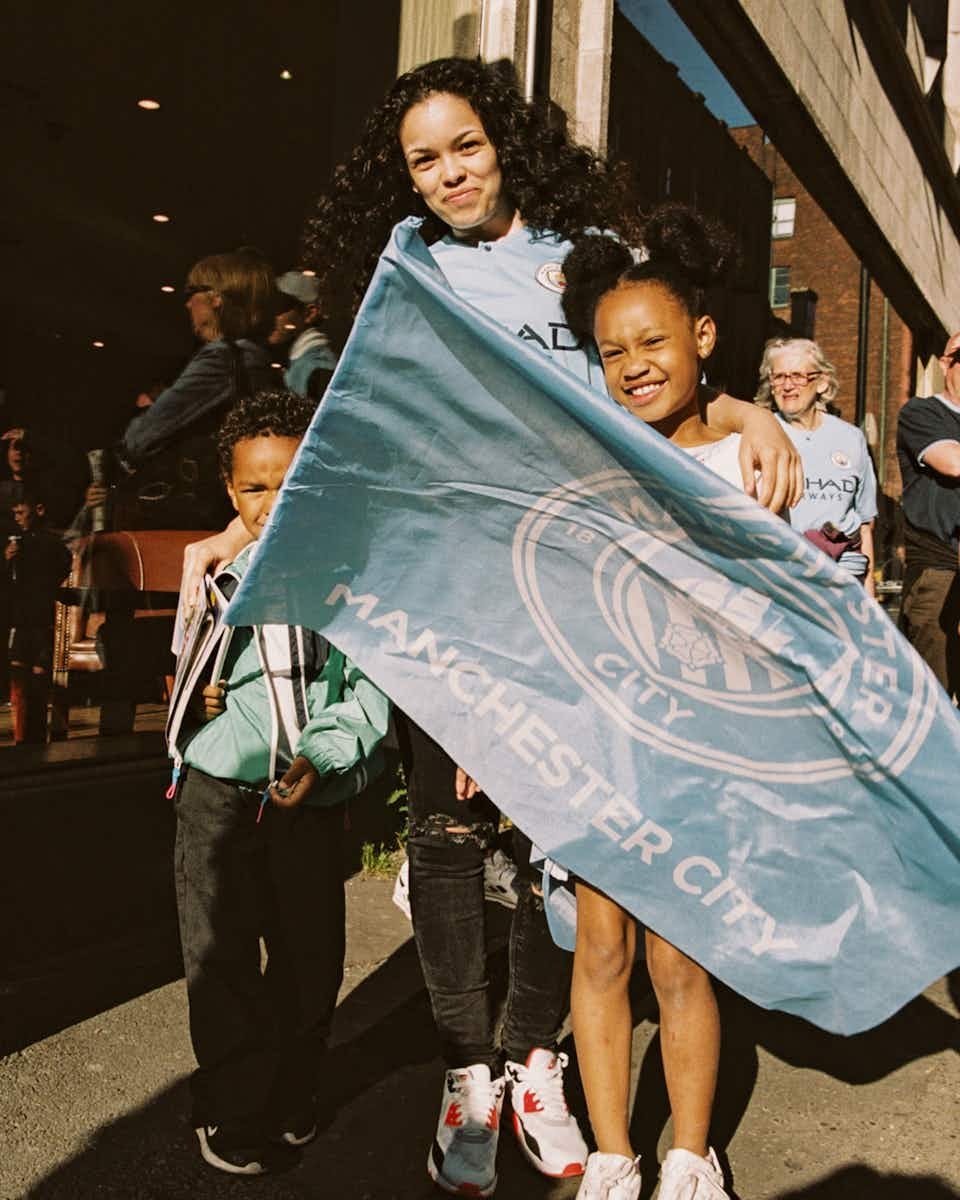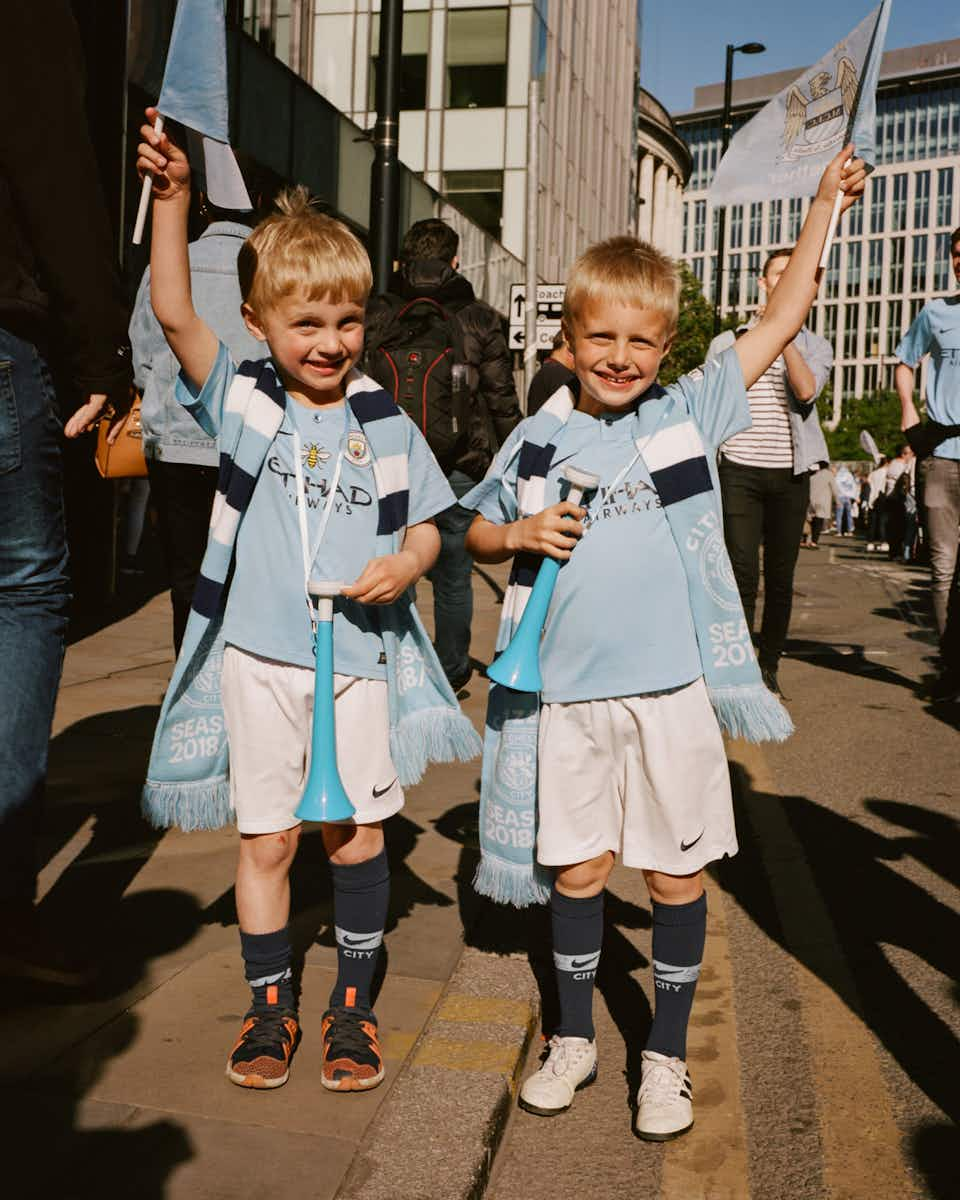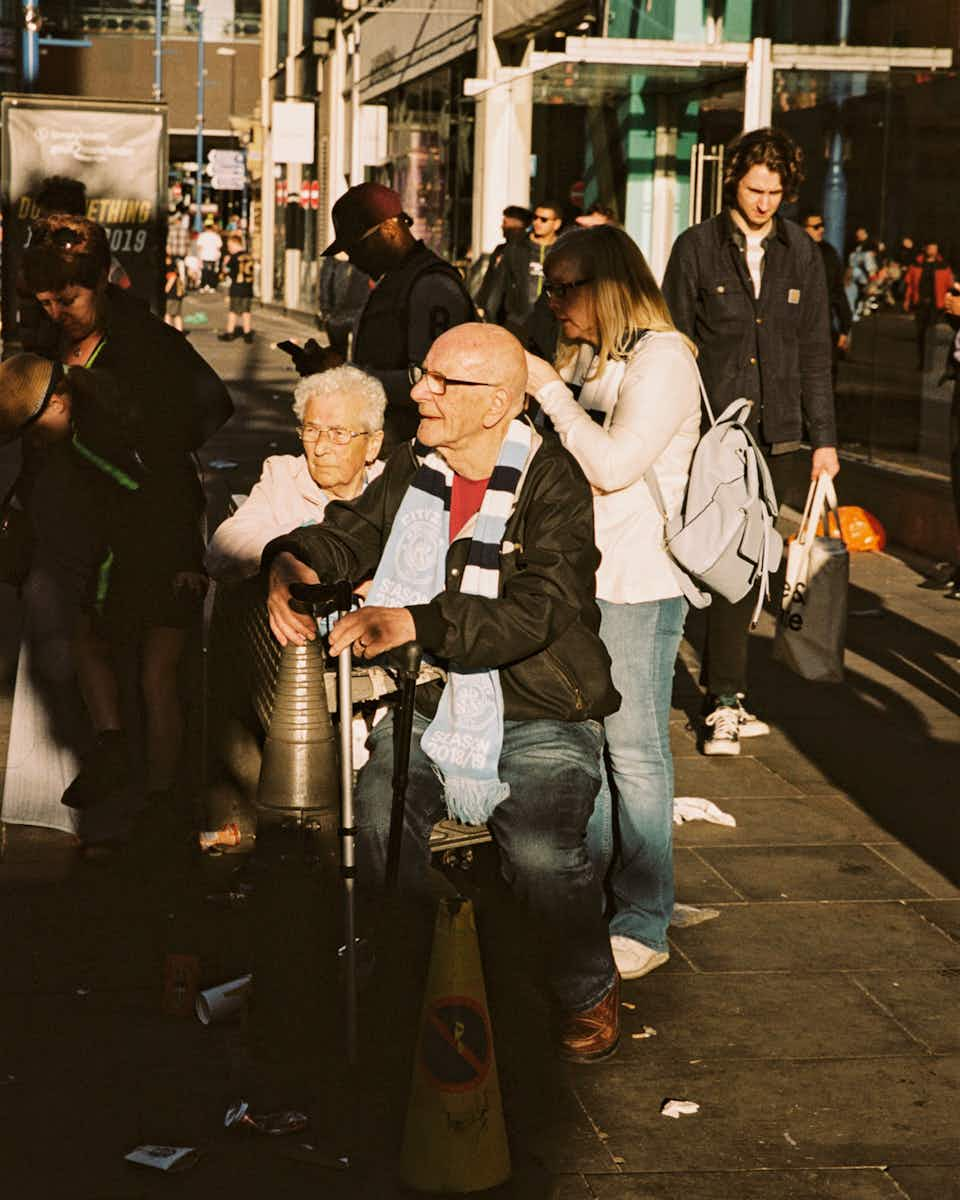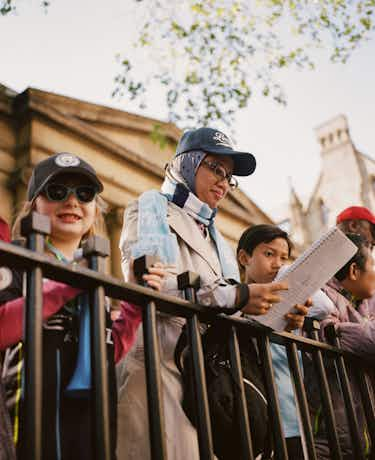 How do the Manchester City fans differ to Manchester United fans?
All the city fans I know have been fans for 30 – 40 years. They have been die hard fans even when they have been down in the dumps. They have stuck with them through thick and thin. Through all the troubles and through all the ups and downs. Manchester city fans are loyal fans.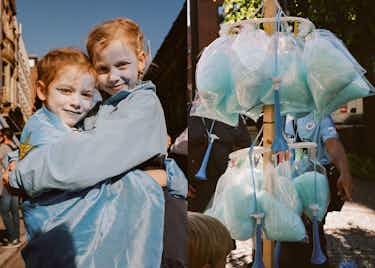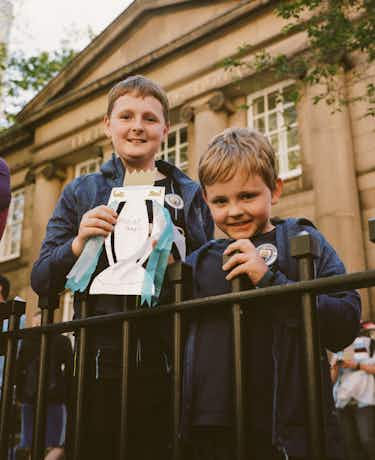 More like this