Activist trio Sol­diers of Pole are wag­ing war for sex work­ers' rights
Across Cal­i­for­nia, thou­sands of low wage work­ers must pay their employ­ers hun­dreds of dol­lars a night in order to have the priv­i­lege of danc­ing – most­ly naked – in high heels for hours. Some­times they walk away with indus­tri­al trash bags bulging with cash: hun­dreds, if not thou­sands, of dol­lars in a sin­gle night. But oth­er times, these work­ers, many of whom are undoc­u­ment­ed and/​or women of col­or, leave the club aching, exhaust­ed, and with less mon­ey than they had when they start­ed. For years, this has been the real­i­ty for count­less strip­pers, but a new court rul­ing, and now pos­si­bly a new piece of statewide leg­is­la­tion, may final­ly pro­vide some respite from the deplorable work­ing con­di­tions many dancers face.
In April of last year, the Cal­i­for­nia Supreme Court made a his­toric deci­sion in the mat­ter of Dynamex Oper­a­tions West, Inc. v. Supe­ri­or Court of Los Ange­les. The land­mark rul­ing sets a new, work­er friend­ly stan­dard for deter­min­ing whether a work­er is an employ­ee or an inde­pen­dent con­trac­tor. Now all work­ers, from Uber dri­vers to strip­pers, are con­sid­ered employ­ees by default, unless the hir­ing enti­ty can prove the work­er is tru­ly an inde­pen­dent con­trac­tor by demon­strat­ing that they behave more like a plumber or an elec­tri­cian – some­one who owns and oper­ates their own busi­ness, and per­forms duties out­side the hir­ing entity's usu­al course of business.

This means that if Lyft's busi­ness is pro­vid­ing rides, then their dri­vers are not per­form­ing work out­side ​"the usu­al course" of busi­ness – they are employ­ees. Strip­pers are also per­form­ing an essen­tial ser­vice at any club they dance at, because a strip club with­out strip­pers is just a sad room with over­priced drinks. This land­mark court deci­sion enti­tles gig econ­o­my work­ers, includ­ing strip­pers, to work­ers com­pen­sa­tion, a min­i­mum wage, and even a path towards unionization.


The unem­ploy­ment rate in the Unit­ed States is cur­rent­ly low­er than it's been since 1969, but full-time work remains scarce, and mil­lions of Amer­i­cans sur­vive by piec­ing togeth­er part-time and free­lance work through the gig econ­o­my. For some, that means dri­ving Lyft on the week­ends, deliv­er­ing Post­mates in the evening, or pick­ing up a strip club shift on an occa­sion­al Fri­day night. Three or more side hus­tles is becom­ing the norm, espe­cial­ly for mil­len­ni­als who came of age in a reces­sion-era econ­o­my. These ​"gigs" often clas­si­fy their work­ers as inde­pen­dent con­trac­tors, rather than employ­ees, allow­ing employ­ers to evade expens­es such as health insur­ance, min­i­mum wage, social secu­ri­ty, employ­ment tax­es, and work­ers com­pen­sa­tion. The Cal­i­for­nia Divi­sion of Labor Stan­dards Enforce­ment says the mis­clas­si­fi­ca­tion of work­ers as inde­pen­dent con­trac­tors costs the state $7 bil­lion annually.
Unfor­tu­nate­ly, instead of the long-await­ed ben­e­fits and rights that should have been rolled out fol­low­ing the Dynamex deci­sion, Cal­i­for­nia strip­pers are see­ing a marked decrease in wages and hours, and a sharp increase in the amount of mon­ey that strip club man­age­ment takes from their earn­ings. Clubs earn mon­ey from enter­tain­ers in a vari­ety of ways, includ­ing requir­ing dancers to pay a ​"house fee" in order to work, but on a slow night, those fees can leave a dancer with a hole in his or her pock­et. To boot, clubs some­times take a per­cent­age of a dancer's sales, or a flat-rate com­mis­sion on all of the dancer's earn­ings. Addi­tion­al­ly, dancers are often oblig­at­ed to tip man­agers, bounc­ers, hosts, DJs, servers, bar­tenders, valets and oth­er staff. Dancers say these prac­tices have recent­ly intensified.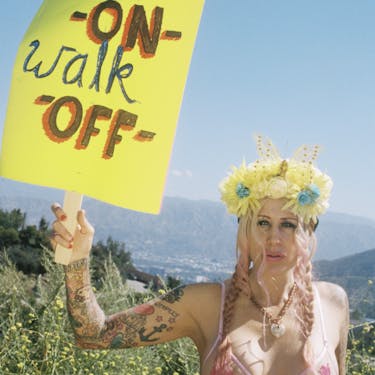 Listen now:

Activist, author and sex worker Antonia Crane explains strip club owners' oppressive tactics
"Club [own­ers and man­agers] are steal­ing our mon­ey from dances in new ways because they are being held respon­si­ble for fed­er­al, state and employ­ee tax­es for the first time ever," says author, pro­fes­sor, and strip­per Anto­nia Crane, who co-found­ed the Los Ange­les based orga­ni­za­tion, Sol­diers of Pole, which aims to edu­cate dancers about the new rights to which they are now enti­tled as employ­ees, and urg­ing them to uni­fy and demand a safe and sane work environment.
"A gov­ern­ment offi­cial had me in a choke­hold at my club and man­age­ment did noth­ing, they didn't even notice," Crane adds, "[they're] just wait­ing for tips. There's no secu­ri­ty train­ing, no inter­est in our safe­ty whatsoever."
Crane says dancers in the club she works at have even been offered cash bribes by man­age­ment to sign release of claims and arbi­tra­tion con­tracts, that would mis­clas­si­fy them and take away their right to file class action and/​or dis­crim­i­na­tion law­suits against their employ­er. ​"They're find­ing new ways to skim our tips and make us pay for their tax eva­sion," she says. ​"The last time I worked, girls were being coerced to sign all their rights as an employ­ee away for a $120 bribe."
"Club own­ers know that if they can con­vince us we're bet­ter off as inde­pen­dent con­trac­tors they can con­tin­ue to get away with not pay­ing tax­es and charg­ing us to work," says Domi­no Rey, anoth­er co-founder of Sol­diers of Pole.


Déjà Vu Ser­vices, Inc. owns at least 132 strip clubs across the coun­try, includ­ing Lit­tle Dar­lings, Hus­tler Club, Dream Girls, Hunk Oasis, Teasers, and more. The com­pa­ny is no stranger to the employ­ee vs. inde­pen­dent con­trac­tor debate, hav­ing been embroiled in a num­ber of class action law­suits sur­round­ing wage theft over the years, includ­ing a 2017 case result­ing in a $6.5 mil­lion dol­lar set­tle­ment paid to dancers who had been mis­clas­si­fied as inde­pen­dent con­trac­tors, rather than employees.
Last fall, the con­glom­er­ate began to roll out a mul­ti-faceted mis­in­for­ma­tion and harass­ment cam­paign to dis­cour­age strip­pers from assum­ing their new rights. Dancers report­ed spot­ting signs in strip club dress­ing rooms that read ​"Don't let the state of Cal­i­for­nia tell you how to mon­e­tize YOUR body" that seemed to co-opt the tone of the grass­roots resources Sol­diers of Pole has been dis­trib­ut­ing through their newslet­ter and web­site, as a way to edu­cate dancers about their rights. This cam­paign, which includ­ed an op-ed from paid Déjà Vu spokesper­son Stormy Daniels (one of the most famous strip­pers in the world due to her alleged affair with Don­ald Trump) has cre­at­ed con­fu­sion among dancers who con­tin­ue to expe­ri­ence a decrease in shifts, an increase in arbi­trary tips for man­age­ment and sup­port staff, and mys­te­ri­ous and incon­sis­tent fees tak­en out of their new paychecks.
When strip club man­age­ment bribes, mis­leads, or intim­i­dates a dancer into sign­ing her employ­ee rights away, relin­quish­ing a por­tion of her tips, or pay­ing a stage fee in order to work, it con­sti­tutes force, fraud, or coer­cion for the pur­pos­es of exploita­tion – which sounds an awful lot like the Unit­ed Nations' def­i­n­i­tion of human traf­fick­ing. ​"If sex traf­fick­ing is a sys­tem that seduces girls made vul­ner­a­ble by pover­ty," says Crane, ​"then cor­po­rate clubs like Spearmint Rhi­no and Déjà Vu are clubs where sex traf­fick­ing is their engine."


Thou­sands of strip­pers from all over the coun­try have gone through the courts to fight, and often win, the bat­tle to get back wages ille­gal­ly tak­en from them by strip club man­age­ment over the years, but the Dynamex deci­sion sets a his­toric prece­dent for all free­lance work­ers to be able to access bet­ter work­ing con­di­tions. And now, Cal­i­for­nia Assem­bly­woman Lore­na Gon­za­lez (D-San Diego) seeks to cod­i­fy the deci­sion into Cal­i­for­nia law with AB 5. ​"Indi­vid­u­als are not able to make it on three side hus­tles," she said in a press release. ​"That shouldn't be the norm. That shouldn't be accepted."
Crane admits that the path towards col­lec­tive bar­gain­ing will be a long one. She and the Sol­diers of Pole con­tin­ue to orga­nize real time events, includ­ing protests, walk-offs, and infor­ma­tion ses­sions called ​"Strip Talk." The group has been work­ing in coali­tion with oth­er work­ers' rights orga­ni­za­tions includ­ing the ACLU of South­ern California.
"Edu­ca­tion is where the rev­o­lu­tion begins," Crane says, ​"If we arm the most vul­ner­a­ble among us with edu­ca­tion, we can change the system."
---