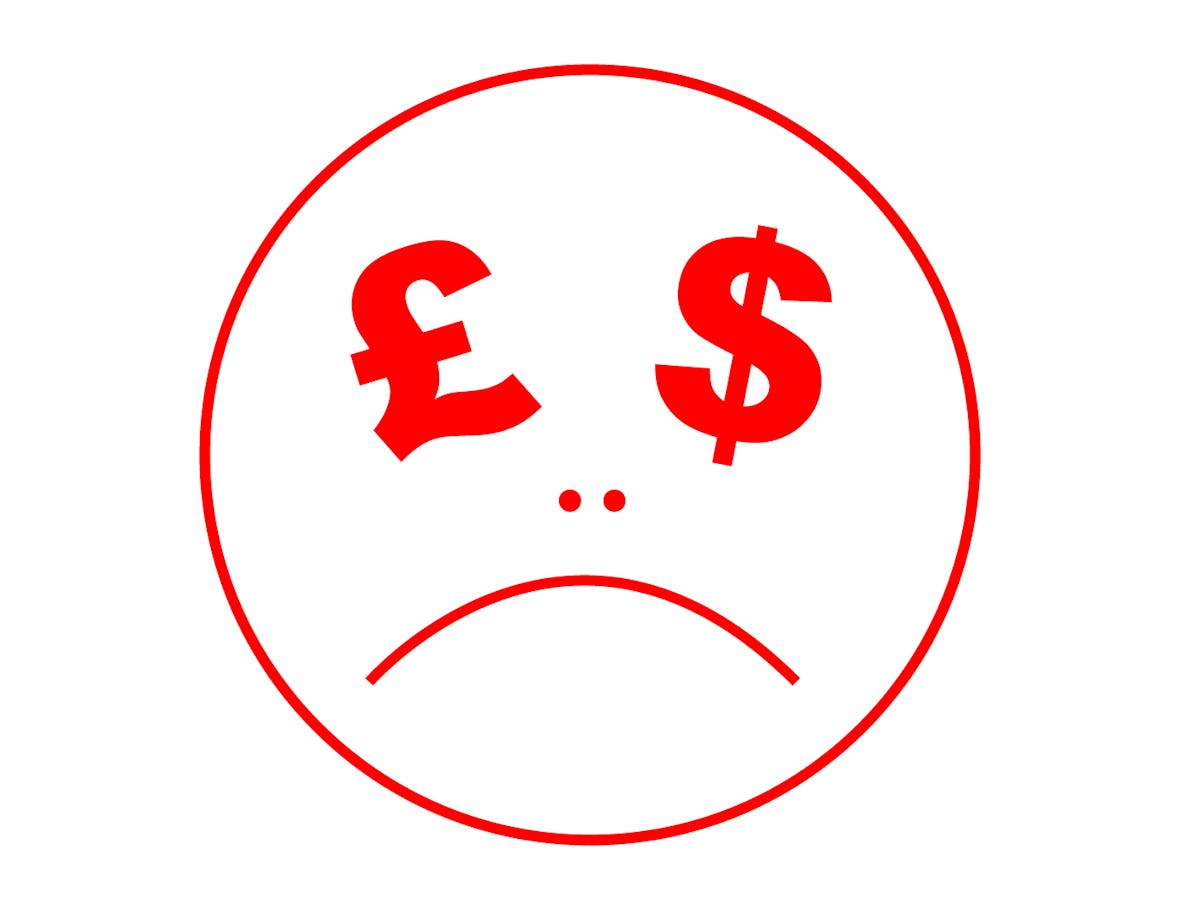 Buyer's Remorse

001

: £

320
What: A bespoke gold-plat­ed, hand-engraved signet ring
Price: £320
Source of remorse?: A dual Christ­mas and birth­day present for my ex-boyfriend gift­ed on the day we broke up

Some stu­pid things peo­ple do for love:
War
Steal things
Appear on

90

Day Fiance
Wear match­ing head-to-toe den­im in front of the world's paparazzi. Deliberately.
Spunk three-hun­dred and twen­ty quid (£

320

!!!!!) on a bespoke, hand-engraved signet ring for their boyfriend of four months. Who dumps them the day they hand over the bling.
Love for me has always been an expen­sive pur­suit, both emo­tion­al­ly and finan­cial­ly tax­ing. My love lan­guage is gifts. I have no inter­est in receiv­ing them – if you love me, I sim­ply want your time, ener­gy, per­haps your entire soul, that's all – but when I fall, it's my bank account that is hit the hard­est. Gifts are how I demon­strate that I see you.
In the case of my ex-boyfriend, it was rel­a­tive­ly sim­ple to see him. Three things formed the cor­ner­stones of his per­son­al­i­ty: a devo­tion to Chelsea FC, deceased icon Prince, and gold jew­ellery, in that order. The rest of the gaps were filled by a curi­ous mix of extreme con­fi­dence, incred­i­ble charis­ma and a large help­ing of unfound­ed self-loathing that he insist­ed on repress­ing, to destruc­tive effect.

Net­flix rom-com Set It Up has a motif revolv­ing around lov­ing some­one despite every sign point­ing to the fact that your rela­tion­ship just won't work out. And by the time I slid into the DMs of a jew­eller rec­om­mend­ed by my friend to place the order for the ring, it was clear to every­one, includ­ing me, that we were on bor­rowed time.
It's com­pli­cat­ed, but basi­cal­ly, we end­ed with a whim­per five days before Christ­mas. He'd made plans sole­ly for the pur­pose of avoid­ing me until the New Year; the air was thick with the ten­sion of ignor­ing the issue. Even­tu­al­ly I cut the Gor­dian Knot and it was all extreme­ly civ­il, lying stiffly in bed, agree­ing to part ways. I pre­sent­ed him with the ring – a warped anti-pro­pos­al. But it seemed a shame to deny him a gift that had been made with so much love and besides, I didn't want it lying around.
To my great sat­is­fac­tion, he pro­claimed it the best present ever. It fit like a glove. We promised sage­ly to stay great friends. Three weeks lat­er I saw him with anoth­er girl on Insta­gram, prompt­ly unfol­lowed him and we nev­er spoke again.
Six months ago I prized qua­si-altru­ism and thought my ges­ture left me look­ing dig­ni­fied in the face of rejec­tion. But now? Fuck that! I want my mon­ey back! And my dig­ni­ty! And my naive roman­ti­cism! Thanks to this gift, Pete David­son and I are now bond­ed by a pen­chant for giv­ing rings to peo­ple who are going to dump us. And that's enough to pro­voke remorse in the heart of any buyer.

---