Dina Asher-Smith: ​

"

The power of sport is limitless"

The world champion sprinter discusses her Nike x Off-White collab at the sports day-cum-game-show they hosted to celebrate the collection, with a cohort of London's finest creatives in tow.
What happens when you put a crowd of hypebeast kids, a cohort of high-profile creatives, a sportswear giant, an uber-cool record label and one of 2019's most coveted fashion brands all under one roof? You end up with a seriously out of the ordinary event. That's exactly what happened on a cold Saturday afternoon in north London when Nike, Off-White, Bone Soda and twelve teams made up of London's finest creatives took part in a game show like nothing before. Think: Takeshi's Castle and It's a Knockout with a modern sports day twist.
In place to celebrate Virgil Abloh's ​"Athlete in Progress" SS19 collection, the showcase paid tribute to Nike's rich heritage in track and field. Bass reverberated through Lee Valley Athletics Centre as everybody waited in anticipation for the games to commence. Presenters Clara Amfo, Lil C and Swarzy navigated through the assault course, highlighting the rules for the offbeat activity course that included the ​"Human Vault", ​"Cherry Bomb" and ​"Jump into the Unknown", while onlookers came down from the stands to cheer.
Each competitive team was fronted by a female captain – a pioneer and visionary in their creative field. Representing twelve different London boroughs: Nowness director Shelly Jones, fashion designer Mowalola, model Iris Law, DJ Tiffany Calver, Pxssy Palace's Nadine Artois, Chicken Shop Date's CEO Amelia Dimoldenberg, head of 360-degree creative agency EYC Cora Delaney (with Joey Essex in tow), presenter and filmmaker Fenn O'Meally, Pop magazine's Helga Burrill, BOSSY LDN's Izzy Steven, Elenia of 187MOB and stylist Cristina Aranda Garzon.


As fellow team members stretched, twerked and did the splits in preparation, south London musician Poppy Ajudha premiered her aptly titled new track Strong Woman. After four hours, the six teams who gained the most points went on to compete in a nail-biting relay, with – spoiler alert – Tiffany Calver's team eventually stealing the show.
Amidst the team fighting talk and dancing, in walks the fastest British woman in recorded history, 200m world champion, Dina Asher-Smith. There to deliver the prestigious awards, the athlete is the face of Nike x Off-White's SS19 campaign. Stomping the runway last season at the Paris debut of ​"Athlete in Progress", Asher-Smith leads the second delivery from Virgil, which highlights the Nike x Off-White Vapor Street project.
While the aim of the game was fun, for Asher-Smith this event represented a pivotal moment for the track and field community. ​"It's amazing to be a part of something like this," says the 23-year-old. ​"To have [an event] modelled around track and field, means a lot for us because sport does affect culture. It's nice for the community to have their own moment."
As DJ sets from AAA, Tommy Gold and Rachel Anson played on into the afternoon, The Face grabbed some one-on-one time with Olympian superstar Dina Asher-Smith to talk collaborations, rituals and her desert of choice: any type of crumble.

What's the power of sport to you?
For me in this present moment, the power of sport is to inspire, to change perceptions, push boundaries, push barriers, redefine culture. You can literally affect culture, affect people's lives and change people's perception. I think sport is incredibly powerful! I'm incredibly biased, but I think it's just limitless.
What do you listen to when you're training?
Nothing when I train. It's a very boring technical point, but my coach likes me to hear the rhythm of my own feet and understand what I'm doing. You have to understand your body. We don't talk times in training, so he likes me to know what my body's feeling like. if I can hear if one leg is off or my rhythm's off when I'm running, he likes me to know. So no music when I'm training. But, I'm a sprinter. I know loads of sprinters listen to music to get themselves hyped. When I have big competitions I listen to music.
Who's on your playlist when you want to feel hyped?
John Cena by Sho Madjozi, she's South African and she's sick. I listen to a lot of bashment, a lot of afrobeats, a lot of UK rap. Yeah, lots of UK music because I resonate with it, the words and the cultural references. Anything that's uplifting I guess and that gets me pumped, but day to day no music. Just the rhythm of my feet.
You were in Dave's Black music video. That must have been surreal.
That was kind of a surprise! I definitely listen to his music, so I was like, ​"Oh wow, thanks for thinking of me." Sports women spend their time six days a week training. You forget how visible you are to other people and you also forget how your performance impacts on culture, so it's nice to be put in that context, especially with other women that are doing so well in [their] fields. So thank you very much to Dave.
Are you best mates now?
Best mates?! [Laughs] You put me on the spot! I can't say yeah and I can't say no. He's cool, he's cool.
What's running through your head when you're on the block?
You don't want to be overthinking in that moment. It's very simple: when the gun goes, go. It's easy to have a lot of things running through your head but I just focus on what I'm going to do for the first two steps of the race and then the rest follows.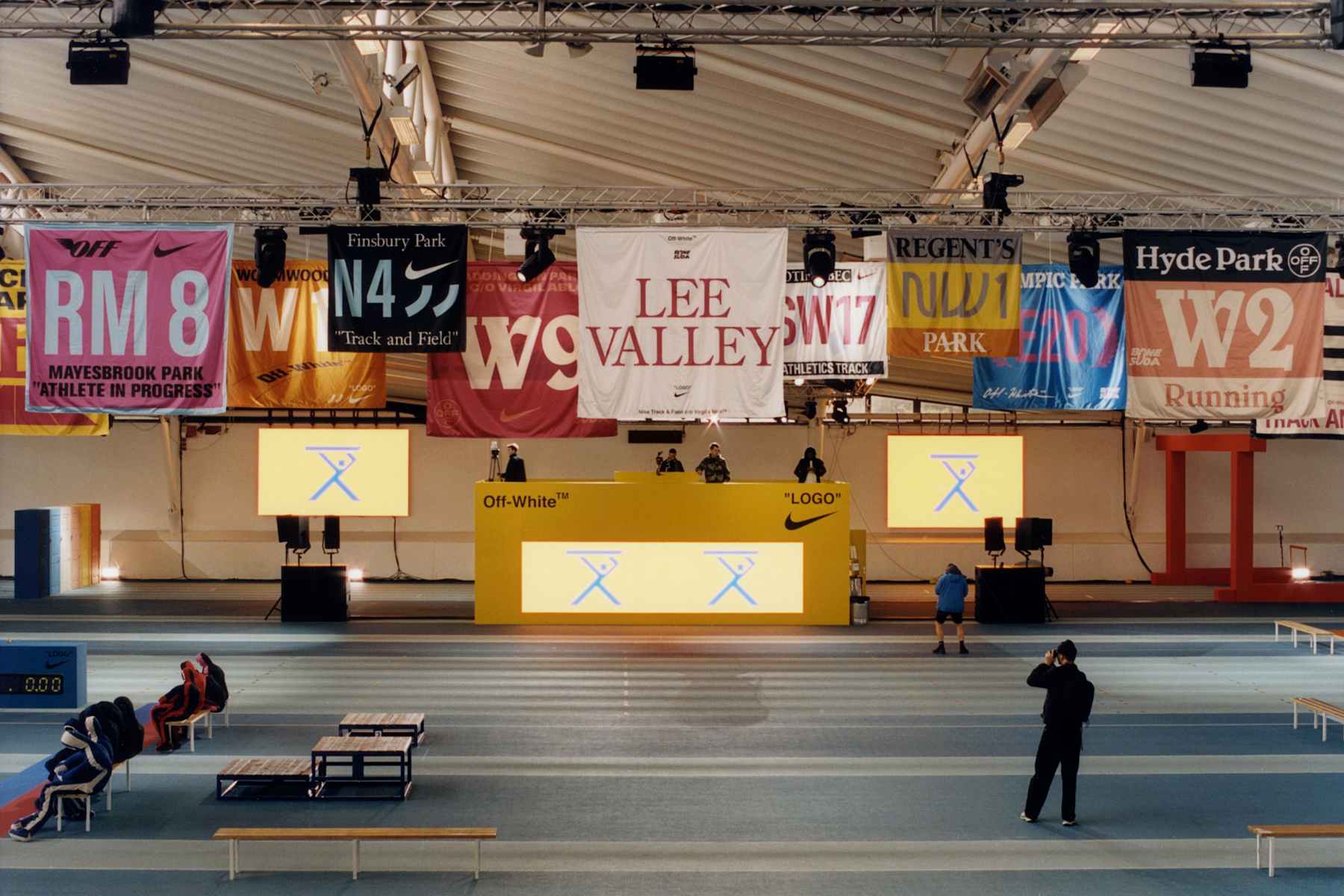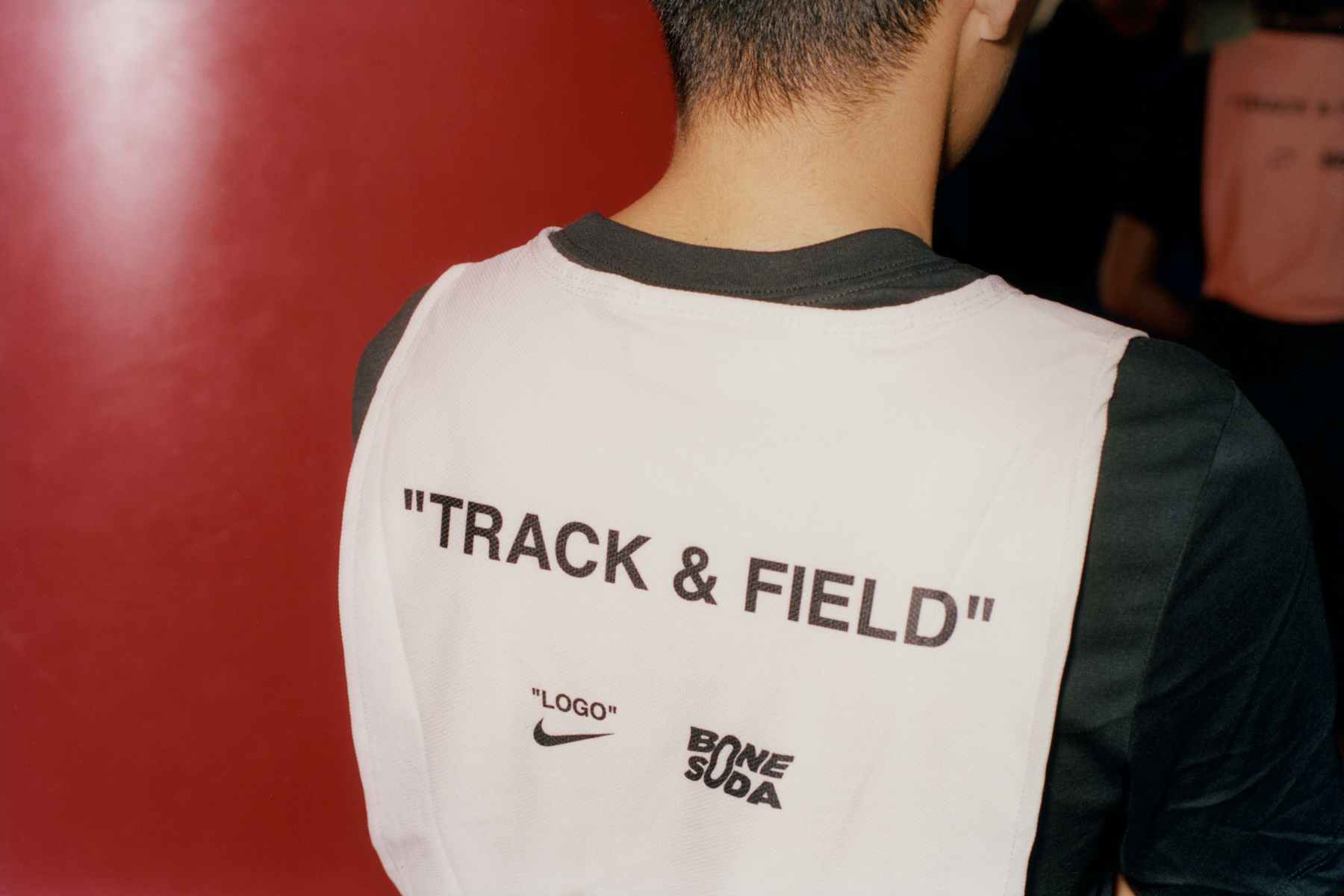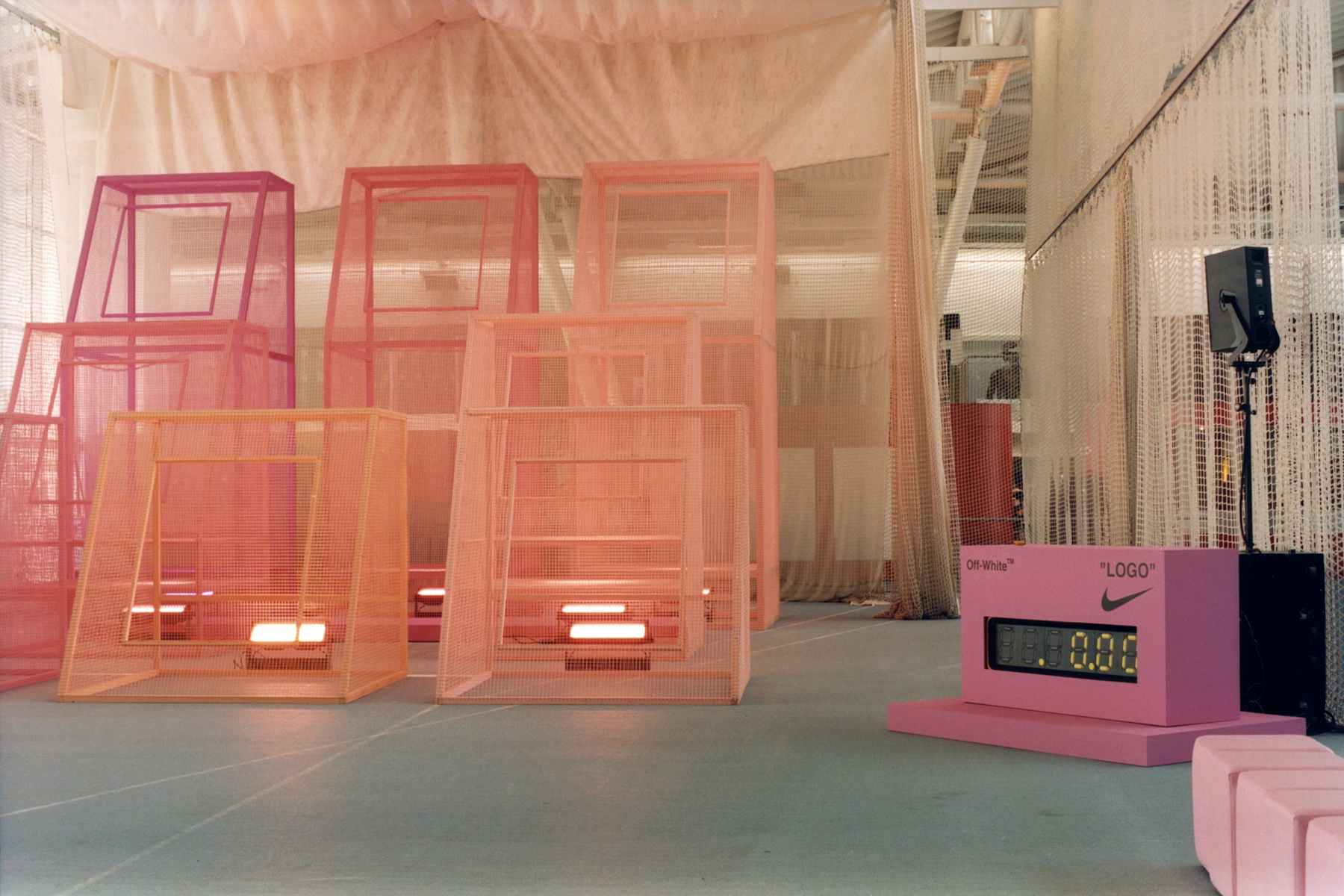 What rituals do you use to maintain that self belief and confidence?
I'm very anti-superstitions. I don't really believe in luck, I believe in hard work and dedication so when you stand on the start line, I can be chilled because I know hand on heart that I've done all the work to get in the best position at that moment. If it's good enough, great, if it's not… that's life, isn't it? What more can I do? But as long as I've done the work and I know I haven't been slacking in sessions and I haven't been slacking on my diet, that's what I measure myself by.
What do you eat when you're having a day off?
Oh my God, I eat everything! The last two days I've had crumble actually. I love crumble. I started training on my Olympic cycle today so that was yesterday, my last day off for food. I had a lovely pear and almond crumble. The day before I had an apple and strawberry crumble. I just had some crumble coincidences because I was out both days. My food of choice switches very frequently – I love pizza. Get to about May and all I want is bread and butter.
The year is 2050, where are you and what are you doing?
I'll be 53 ish, hopefully on a beach somewhere. I don't want to be here in the winter unless they can create a weather machine that pumps out hot air. No, I need to be on a beach. Some of my friends have stayed in those little huts, I'd love to be able to do that. I just want to be in the warm. There's nowhere better in the world than London, full stop… in the summer. In the winter it maybe has a bit more competition, Caribbean definitely comes up there.
What was it like walking in the Nike x Off-White show for SS19?
It was a really great moment for women in sport and track and field because it was another moment of visibility. Someone as influential as Virgil at the influential Paris Fashion Week, being around Off-White, putting track and field in a fashion show affects culture both ways – it elevates our sport and it shows that it's not just fashion models that are doing it, it's hitting the sports world as well, and that's a very big world. It was about really crossing cultures and that was something that was great to be a part of.
What is it that excites you most about your involvement?
I think it's just what it does for the sport. Even though we're all individual athletes, we all care about our sport a lot and we all act as a community so I think that's something unique. We all have the diamond circuit, we often travel together, so it's a very big community. Whenever someone in their own country does something that's track and field for a wider audience, everybody's always on board. You've got DJs, presenters, rappers, singers trying track and field and getting submerged in sport [which] is something I know the whole community will be so proud of.

The latest capsule collection drop of Athlete in Progress from Nike and Virgil Abloh arrives 14th November.


More like this