Khula: the earring business risk with a huge payoff
Side Hustles: Art director Sophia Tassew has harnessed her creative power this lockdown, unleashing a bold accessories brand that's already bowled over the fashion industry and beyond.
It's sobering to think it's been over 12 months since Wuhan announced the world's first lockdown. Since then, everything has changed, not least how – and where and if – we work. By last August, 9.6 million people were furloughed in the UK. By this summer, unemployment is likely to reach 2.6 million, up from 1.3 million at the end of 2019. Little wonder that 2020 was also a record year for new businesses, with 85,000 more start-ups launching year-on-year.
Following the one-year anniversary of the UK's first lockdown, THE FACE investigates the working realities for those who've had to say goodbye to their former employment. From sneaker schools to sandwich services, bakers to candlestick-makers, our new fortnightly series celebrates the inventive side hustles of the Business Class of 2020/​1. Who knows, maybe you'll have a venture soon, too…
KHULA

KHULA

KHULA

KHULA

KHULA

KHULA

KHULA

KHULA

KHULA

KHULA

KHULA

KHULA

KHULA

KHULA

KHULA

KHULA

KHULA

KHULA

KHULA

KHULA

FOUNDER: Sophia Tassew, 24
LAUNCHED: September 2020

LOCATION: London, UK

Sophia Tassew didn't know her start-up brand would explode. Alone with her thoughts in the confines of her South London bedroom, the content creator just needed a distraction and a new stream of income. So, last February, the 24-year-old stocked up on clay and trawled through YouTube, delving into the colourful world of jewellery making.
Christened Khula – which means ​"to grow" in Zulu – the brand is now making a name for itself in the fashion world, garnering famous fans like musician Joy Crookes and presenter Maya Jama. Not bad considering it only officially launched last September. Drawing from ​'70s graphic design references and Tassew's East and South African heritage, Khula prides itself for being bold, oversized and easy on the eyes. Each pair of earrings is a definitive statement, setting you back £30 a pop. Green, red and orange swirls that worm their way down from lobe to collarbone have already become a Khula signature.
"I never thought I would actually be the one making earrings in a studio," says Tassew. ​"But I don't want to sit around and wait. I'd rather learn how to make it myself, because I just can't keep still."
When she's not busy whittling through her stream of orders, Tassew is doing what she knows best: creating content, a skill that's helped her hone Khula's aesthetic. Over the last five years, she's become a social media tastemaker, modelling for ASOS and showcasing her most-loved labels. It's experience she's accrued following years of art direction for the likes of Nike, and creative agencies AKQA and Ogilvy in London. ​"I don't want to turn either into a chore," she says. ​"I still want to be able to keep the fun in both things."
Now, the all-rounder is working on her next big project, A Quick Ting On… an eight-book non-fiction series out later this year via Jacaranda Books, which is set to shine a light on unique aspects of Black British culture. In the company of writers Chanté Joseph and Franklyn Addo who are publishing their own titles, Tassew is working on A Quick Ting On Bamboo Earrings, an informative text all about a fashion accessory shunned from the mainstream. ​"I feel like this book is not only a win for me but a win for young women who also grew up in a similar environment," she said in a recent interview with The Guardian. ​"This book is a love letter to the women that have raised me."
Here, Tassew explains how she turned her jewellery dreams into a reality and, despite limited business experience, made Khula shine.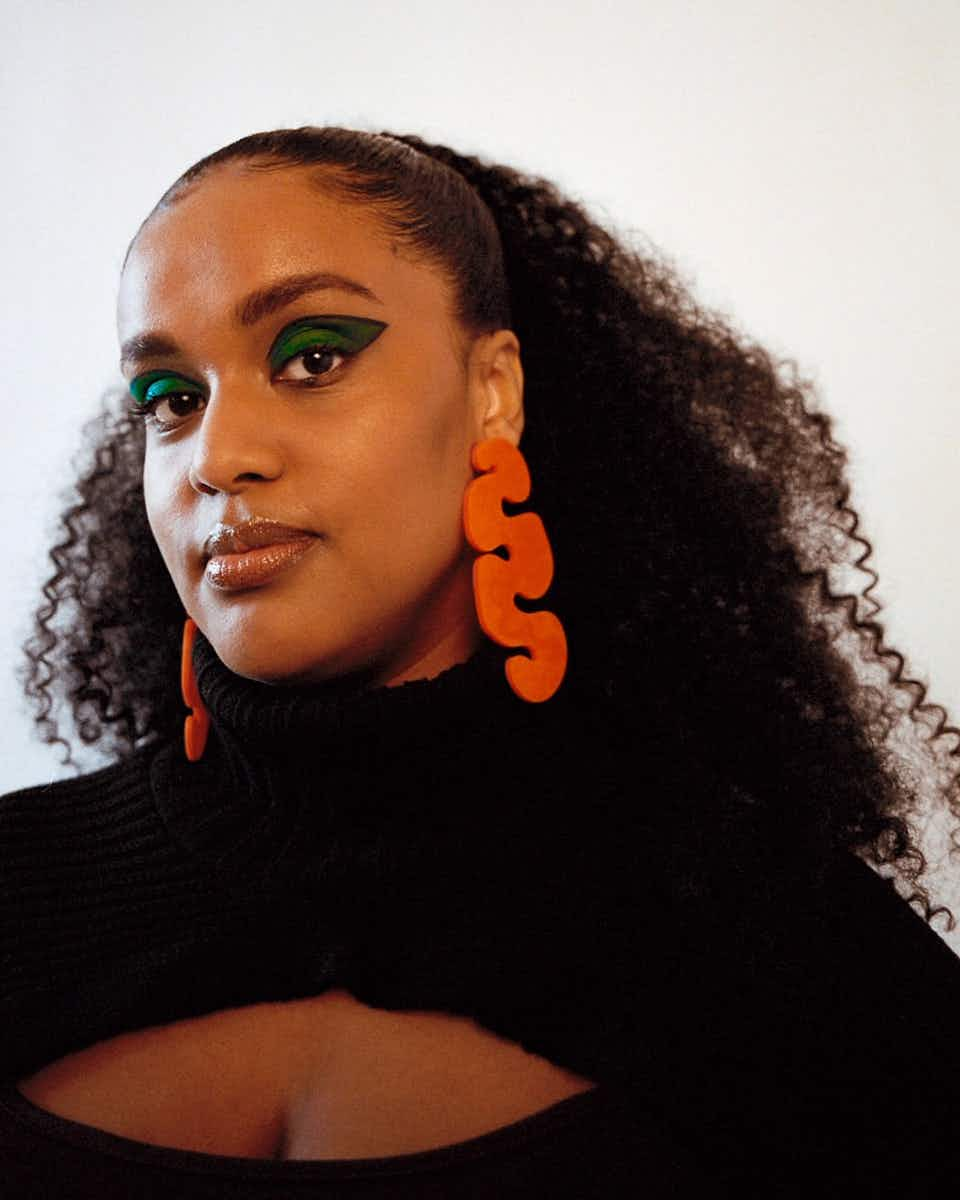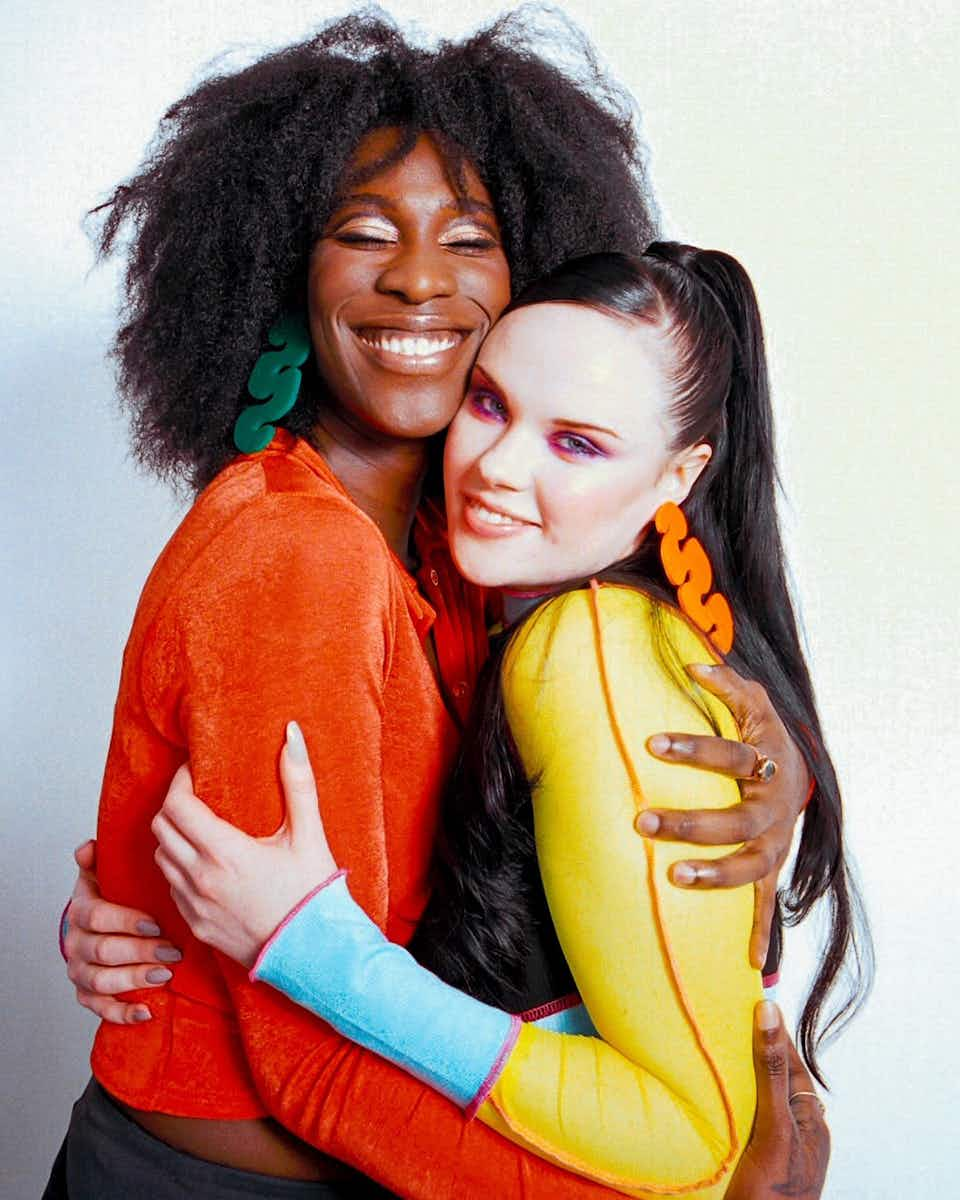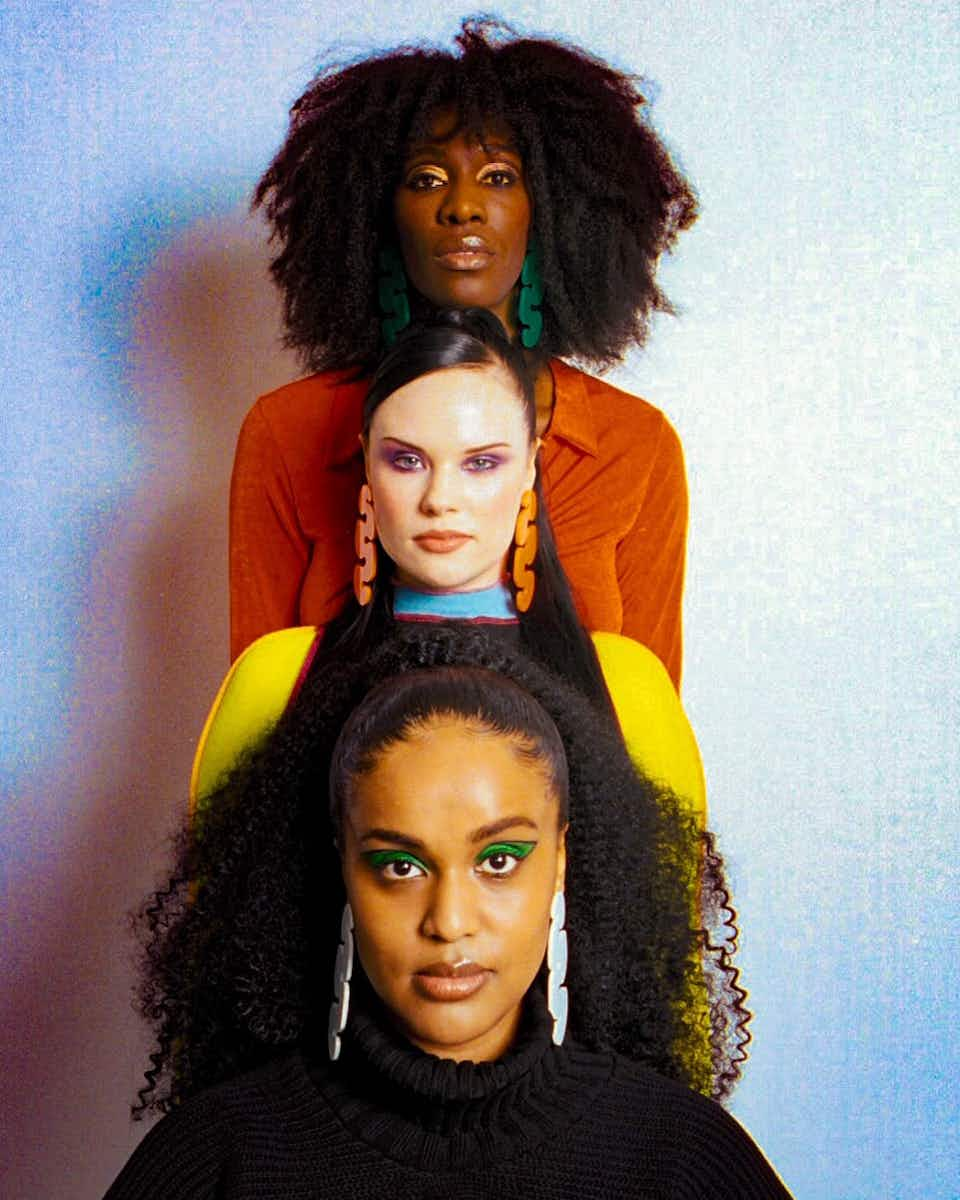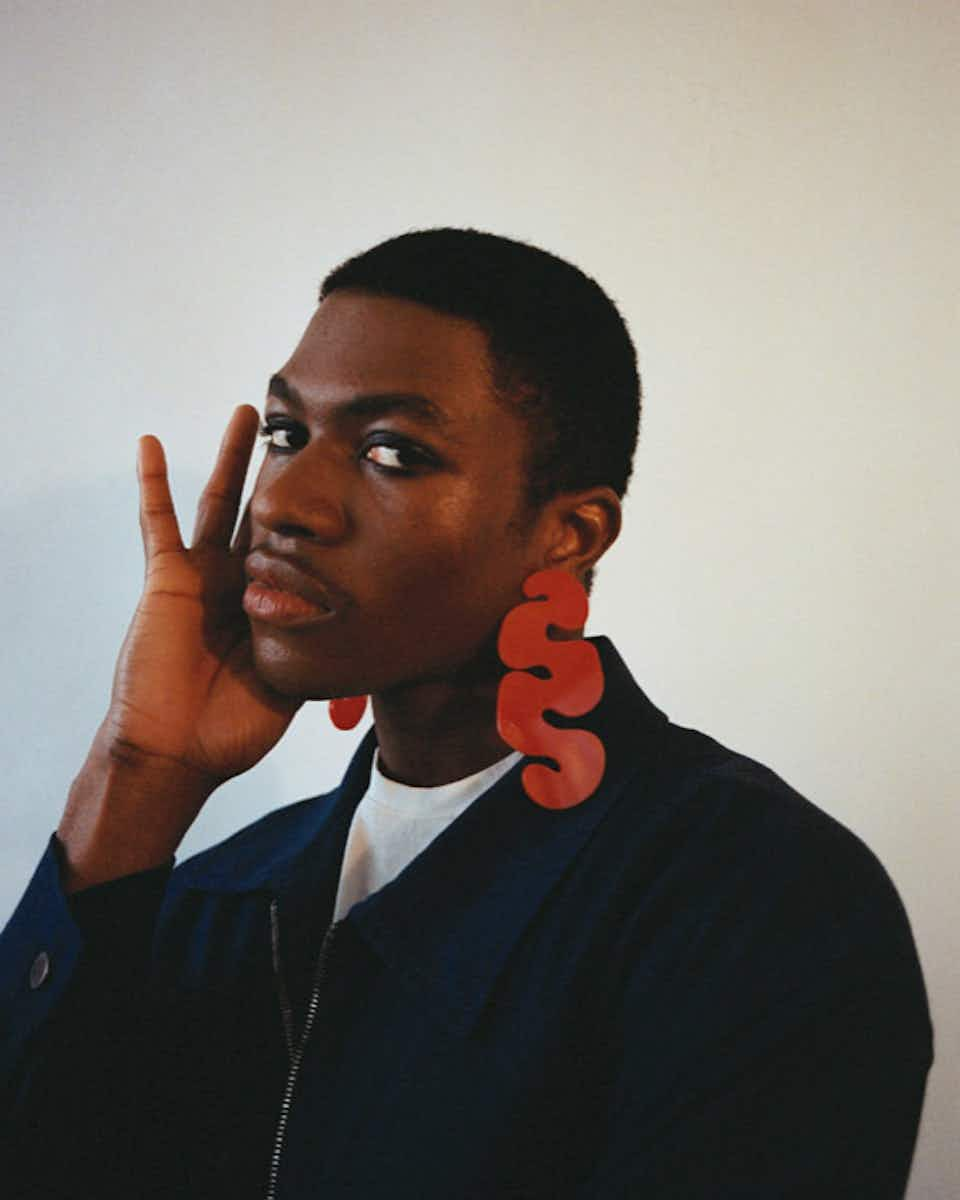 Why did you start Khula?
I was alone with my own thoughts, wanting to do something. I didn't really have a lot of money when the pandemic happened but decided to take a massive risk, using everything I had to create this brand. It came with a lot of trial and error. I don't have a clay making background. It was all me in my room spending hours on YouTube. At first, I'd buy stuff that I thought I needed, but it would be the wrong thing and then I'd have to throw it away. I mean, it was just a lot of back and forth. Eventually, I got the hang of it and it paid off.
Do you feel like the creative process has been quite meditative in terms of getting you through the last year?
Yeah, I love my own company anyway. I'm a bit of a homebody and just keeping myself busy has definitely kept me grounded. It is therapeutic, especially being in your own space, just making designs for people to wear. I'm hoping to release the second drop at the end of this month.

Tell us about your design aesthetic.
I'm really inspired by ​'70s graphic design, and East and South African tribes. My father is Ethiopian and my mum is South African – Zulu, to be specific. The sort of jewellery the tribe has is amazing. It's more like beadwork, which I don't really work with, but there's no limit to the size of these things, which is really inspiring to me. I'm also really intrigued by shapes and swirls, but I definitely don't want to be limited to those two things. The designs can be endless.
Joy Crookes and Maya Jama have already been seen in Khula. Did you anticipate it popping off in the way that it has?
You know, I was happy to get one order! Genuinely, I'm really surprised at the growth, because it's been so fast and extremely overwhelming. I have no background in business, I am horrible with numbers and I am naturally very unorganised, so this is like my worst nightmare, technically. But I've just gone faith in and I'm grateful for everyone's support. I posted loads of videos of myself working late at night and I guess people appreciate the hard work.

Who would be your dream client?
The Dojas, Solanges and Kelelas, you know, the artsy girls who are really free and fluid with their fashion. But I'm very conscious of not becoming this exclusive kind of brand. I don't want to make it feel like it's for cool kids only. You don't need to have a certain kind of look or dress a certain kind of way in order to be posted on the Khula page. I don't think being too exclusive is cool.
You're only seven months into the game. How do you hope your business will continue to grow?
I want to keep the momentum of Khula going. Next year, I want to focus on the brand becoming socially responsible and a really enjoyable experience for the customers. I would love to have a dedicated organisation or charity that Khula could donate to monthly, too.
Do you have a charity in mind already?
There is a food bank in Peckham called Peckham Pantry. Basically, for £4.00 you can get £15.00 pounds worth of food and all the essentials. Growing up, we had our struggles as a family. I just want to give back for as long as I can.
I think my upbringing has taught me a lot. I haven't made it, but I've definitely appreciated my upbringing and where I've come from, and I don't want to forget that. I really want to create a sense of community. It would be a dream to have a massive studio that could host workshops and create a safe space where people can gain experience. I certainly have big dreams, but it's not necessarily even about the growth of the business. It's more about creating something that's a long-lasting legacy.


More like this