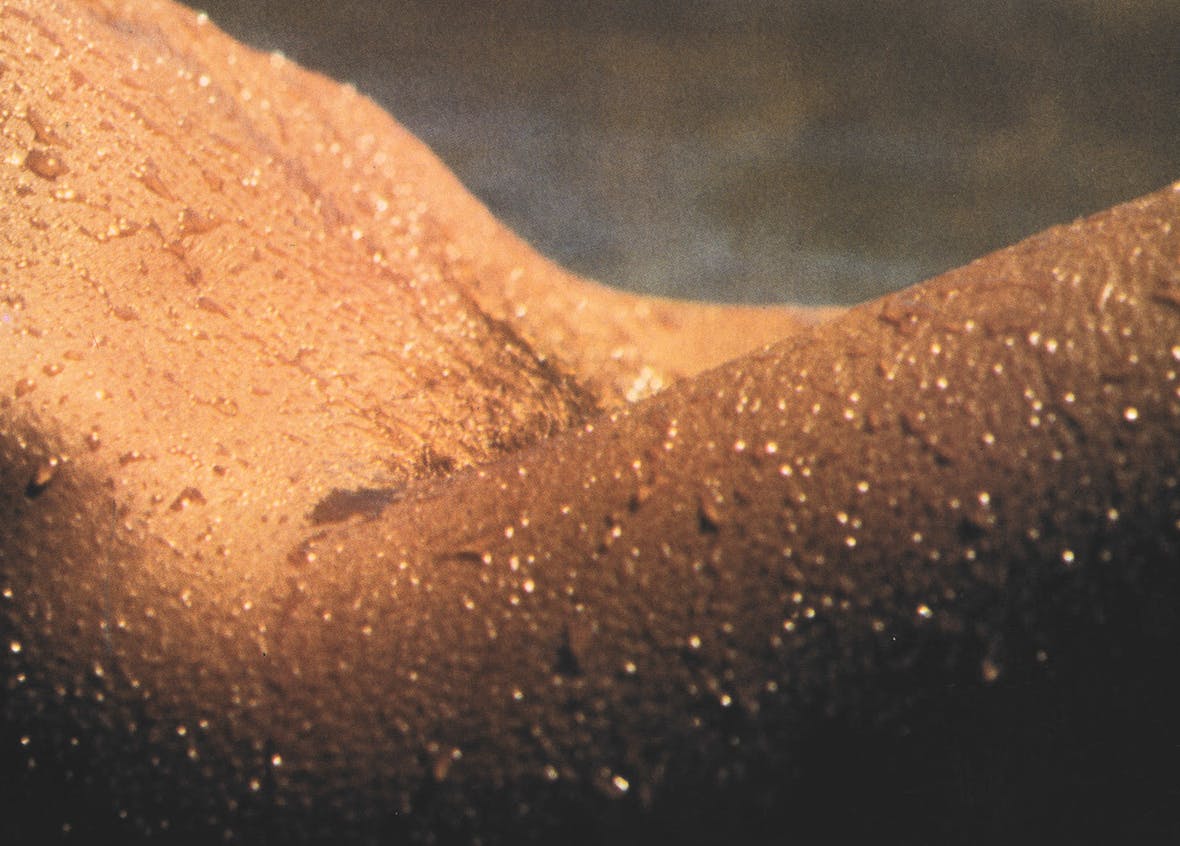 Skin, stom­ach, vagi­na: the anato­my of a depression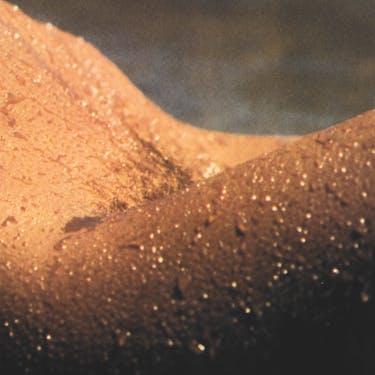 Listen now:

Zoe Beaty on the link between depression and her body
Maybe it's because the mind is posi­tioned inside a thick skull, designed nev­er to be pen­e­trat­ed, that we find it hard to talk about. And maybe it's why we so rarely talk about the phys­i­cal impact that the mind can have on the body.
But depres­sion and anx­i­ety – and, I pre­sume – oth­er men­tal health dis­or­ders I have no expe­ri­ence of – don't only man­i­fest in our heads. The rela­tion­ship between our bod­ies and minds are deeply and nat­u­ral­ly inter­twined. In fact, there is evi­dence that depressed patients feel more phys­i­cal pain and that depres­sion and pain share nerve path­ways in the spinal cord.
We know that the stress hor­mone, cor­ti­sol, when released too much – when our fight or flight reflex is too active – can cause diges­tive prob­lems. Headaches. Back pain. Weight loss or weight gain. The thy­roid, which looks after our mood func­tion as well as metab­o­lism, was once known as the gland of emo­tion and is still huge­ly impli­cat­ed in the disease.
Depres­sion has its own anato­my – or so I found, one sum­mer, two years ago, when I became very depressed.

Spring 2017
It begins as a tick­le; a tin­gle that could, some days, be mis­tak­en for excite­ment. I con­vince myself it is the feel­ing of falling in love – a new rela­tion­ship is keep­ing me intrigued for once. Slow­ly though, the tin­gles on my skin get more fre­quent and sharp­er; every so often, it's like a wave of tiny shards of ice, start­ing on my arms, my legs, my arse cheeks. I won­der whether I have MS, I vis­it the doc­tor to tell him about my mys­te­ri­ous pins and needles.

The sea­sons are turn­ing, spring into sum­mer, I feel tin­gles in fright­en­ing­ly spe­cif­ic places: my right armpit; just under­neath both of my breasts; the tops of my feet and the palms of my hands; fin­gers, but only the two lit­tle ones. There, the skin seems so sen­si­tive the prick­ing becomes an anx­ious itch, that I can't relieve no mat­ter how hard I try. I start to won­der whether peo­ple think I have a tic.

A friend tells me that, when she is stressed or anx­ious, her tongue imme­di­ate­ly feels like it's too big for her mouth. It hasn't actu­al­ly changed size, she tells me, although we both think this would be at least pret­ty nov­el. A bit of a par­ty-trick. Mine does this when I eat kiwi fruit, I say. We agree it's not ide­al to be aller­gic to your own mind.
I don't get the phan­tom mas­sive tongue, but I do grind my teeth until the front four at the top begin to chip. It's embarrassing.
The den­tist tells me that teeth grind­ing is a very com­mon side effect of depres­sion – I look at him. ​"And it will absolute­ly destroy your smile," he continues.
"Ha, ha, what smile, eh?" I say back, with forced. He doesn't get the irony and the sit­u­a­tion becomes des­per­ate­ly awk­ward. He pre­scribes a night­guard I can't afford.
I have been sleep­ing on the sofa, and some days I can't get up long enough to brush my teeth. I wor­ry about that, too.

My tongue goes next. Every­thing tastes the same, like rub­ber or dust. Instead of eat­ing I smoke more and more. I drag hard on my cig­a­rette, for longer than I want to, so I know the hot smoke will catch in my throat and linger there. Soon words start to catch too, as the pan­ic tight­ens its grip. Sal­ly Bramp­ton, in her mem­oir, Shoot The Damn Dog – writ­ten before she died by sui­cide – describes the feel­ing as a ​"mon­ster" being at her throat, his ​"claw stuck fast" and I can relate to this. Words seem to be lodged in the grip, too. I hear peo­ple talk­ing to me but I'm con­scious that each word seems to appear in slow-motion when I try to respond. It's exhaust­ing so I just keep them to myself.
Sum­mer 2017

The boyfriend isn't around much. I start to feel des­per­ate for sex – I crave the weight of someone's body; I want to relin­quish con­trol of my own to some­one else. Maybe they can fix it, I think to myself. A nice med­i­c­i­nal fuck.
But when it does hap­pen, I want to cry each time because this the­o­ry does not work and I realise I can't feel any­thing. My clit is numb. I feel less of a woman as much as I feel less of a person.
I am pre­scribed a high dosage of Prozac and it gets worse. I don't know pre­cise­ly whether it's the painkillers or just me but when I touch myself it feels as though I've been admin­is­tered anaes­thet­ic. It's just flesh now.
I try that age-old advice ​"fake it till you make it" dur­ing sex which is quite obvi­ous­ly fruit­less. I hate my body for val­i­dat­ing every­thing I sus­pect­ed – that I've been switched off at the wall, I'm done.

I spend a lot of my time on the sofa press­ing two fin­gers down on my stom­ach, which is shrink­ing each week as I feed it less and less.
I know my friends and fam­i­ly are very wor­ried, by now, and when they present meals to me I know I'm already too full. I put the food in my mouth per­for­ma­tive­ly. ​"It's love­ly, I'm sor­ry," I tell them when I can't eat it. I apol­o­gise. Depres­sion makes you real­ly fuck­ing rude.

Instead of read­ing or writ­ing or speak­ing or fuck­ing or eat­ing, I lie down and watch the sort of TV pro­grammes that just repeat the same nar­ra­tive over and over and nev­er sur­prise you. I find the famil­iar­i­ty com­fort­ing. When it's not at my throat, the mon­ster sits on my shoul­ders and anchors me. I move as lit­tle as pos­si­ble so as not to dis­turb it. There is a phys­i­o­log­i­cal term, ​"shoul­der depres­sion", that describes shoul­ders being retract­ed down­ward which can increase your risk of injury dur­ing work­outs. Iron­i­cal­ly, my own depressed shoul­ders were per­ma­nent­ly flexed upwards.
Every­one feels this, of course – the ten­sion of a day gath­ered up in our shoul­ders. We all talk about the knots, when we pre­tend to know what we're doing, mas­sag­ing anoth­er body. A wealthy ex-boyfriend said his week­ly mas­sage was cru­cial to fix­ing his depres­sion. Maybe so. It's eas­i­er to fix any­thing with mon­ey, I thought.

Autumn 2017
The depres­sion begins to break, I do not realise this is hap­pen­ing yet but I do look in the mir­ror at my unwashed, mat­ted hair decid­ed to take a spon­ta­neous trip to the hairdressers.
In the chair, he lays my head back and expos­es my throat – a pecu­liar­ly vul­ner­a­ble posi­tion – he places his fin­gers on my head, rotat­ing them gen­tly and pur­pose­ful­ly. I start to cry. It is deeply embar­rass­ing but the inti­ma­cy of it all is overwhelming.
He says he sees it all the time.
There is a par­tic­u­lar famil­iar­i­ty of being touched on the head that we are drawn to, he tells me – it's nos­tal­gic of the purest parental care; hav­ing our hair brushed or washed or stroked. Touch is so impor­tant to our well­be­ing, I learn, that we have a nerve func­tion that exists only to recog­nise this type of com­fort. Accord­ing to sci­ence, the per­fect stroke is 3 – 5cm per second.
My headaches are begin­ning to be less fre­quent. My jaw has ached relent­less­ly from grind­ing my teeth (I tell my friends that it feels like being on too much MDMA at the end of a night but with­out any of the high or the con­nec­tion to the world) but slow­ly this starts to lessen.
Depres­sion, I realise, has caused me to resent my body for keep­ing me alive, but I no longer want to destroy it. When it comes back to me – when I can lift it off the sofa, when I can feel the intense plea­sure of orgasm more than a year after it was tak­en away – I even start to appre­ci­ate it.

Now
I lis­ten hard­er to it now when it tries to tell me I'm unwell. Like today: the rash is back across my chest and ugli­er than ever and my skin itch­es too. My jaw is tight – last week I was grind­ing so hard I chipped the tooth I've had fixed twice now for the same rea­son, again. The dis­ease, per­haps, is ris­ing up to the sur­face again or try­ing to at least. But I've learned to weaponise my body against it. Before it takes over, I slow down – I take it for walks and immerse my skin in a womb-like bath of warm water. I'm drink­ing less so that alco­hol can't slip in and mal­form my thoughts fur­ther. I am using my tongue to tell peo­ple how I'm feel­ing before the words catch in my throat and block my airway.
I look at my reflec­tion now – all of my tall, lean body and the rash­es and soft pock­ets of fat on my hips and the freck­les over my shoul­ders and nose – and I no longer despise it. It's not par­tic­u­lar­ly beau­ti­ful, but it is per­sis­tent. I respect that. So I will take care of each part. Or I'll try.
---