99Ginger put on the best parties in Paris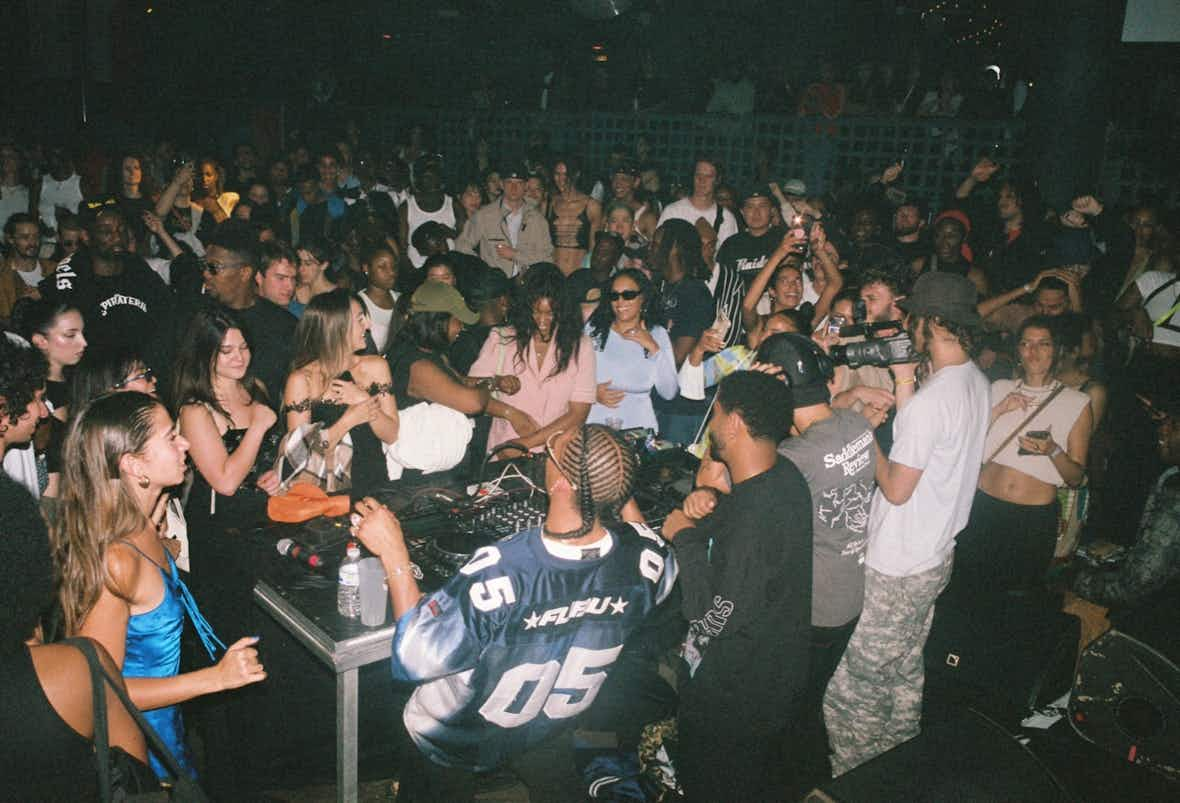 Rave Report: The collective know how to pull off high-energy, multi-genre events.
Rave Report: THE FACE celebrates the sounds, styles and stories from the world's coolest parties

"Ginger is… I don't know if it's a fruit or vegetable?" says Kirou, founder of the Paris-based collective 99Ginger.

"It's a root, no?" I suggest.

"The only thing I know is that it's spicy," interjects Clarisse, a writer and content creator in the collective. ​"I mean, we're sensual! We want people to dance and feel warm inside. Ginger… arouses the senses – we want our parties to arouse people's senses."

So what's the 99 for? ​"I don't really know," Kirou laughs. ​"It sounded good."

Kirou was working as an art director for the French house label Roche Musique when he concurrently began DJing in Paris, Amsterdam and London. He started 99Ginger in 2018, inspired by the eclecticism of genres he experienced in other scenes abroad.

"When I was going back to Paris, it was still really separate: you had electro, house, techno, rap, hip-hop – different scenes, different people," he says. ​"I was really frustrated because I couldn't find bookings or promoters blending stuff – I wanted to blend everything. House music, for example: we love it, but we don't want to just go to a house music party. We want to experience music at parties the way we listen at home. So we're like, okay, let's just do our own."

The 99Ginger crew are all friends and they're all French, with mixed origins. They have grown up in Europe, but have hybrid identities through their African or Asian parents. ​"We care about heritage," Clarisse says of their diversity. ​"We're just proud."

The Paris scene at large has become more open-minded. As little as five years ago, ​"African music was not easy to find – what they used to call Afrobeat, even if it's a blurry word – now you've got a lot of African collectives that do things, and not only African people go to those parties," Kirou says of outfits like La Créole, Maraboutage, and Jah Jah Soundsystem. ​"What was niche four years ago is less niche today."
99Ginger feel that their ​"arrival" on the scene was cemented by their 2020 Bl99ming Tour. Teaming up along the way with local collectives on-site, they hit Porto (collaborating with XXII), Toronto (New Currency), Montreal (New Regime) and Hamburg (Les Amis). For several seasons, 99Ginger has linked up with LA skate/​music brand Babylon during Paris Fashion Week; in June this year, they organised a fête at the concert venue Le Trabendo.

"We give them visibility, content and visuals," Kirou says of partnering with other crews, ​"and something you can't buy. You can't buy community, you can't buy energy."
In Paris, 99Ginger have hosted events at Le Silencio (in its former space designed by David Lynch), and they hope to throw down at La Caserne, a recently-opened venue with a huge courtyard and a club downstairs. Their most recent outing was a Boiler Room event at L'Espace Périphérique in the 19th arrondissement.

The Boiler Room show was preceded by the team's pre-show ritual: to gather and have a meal with the artists ​"and then we do a little apéro," Kirou says.

And everyone has some ginger, right?

"We're all tired of drinking ginger, actually!"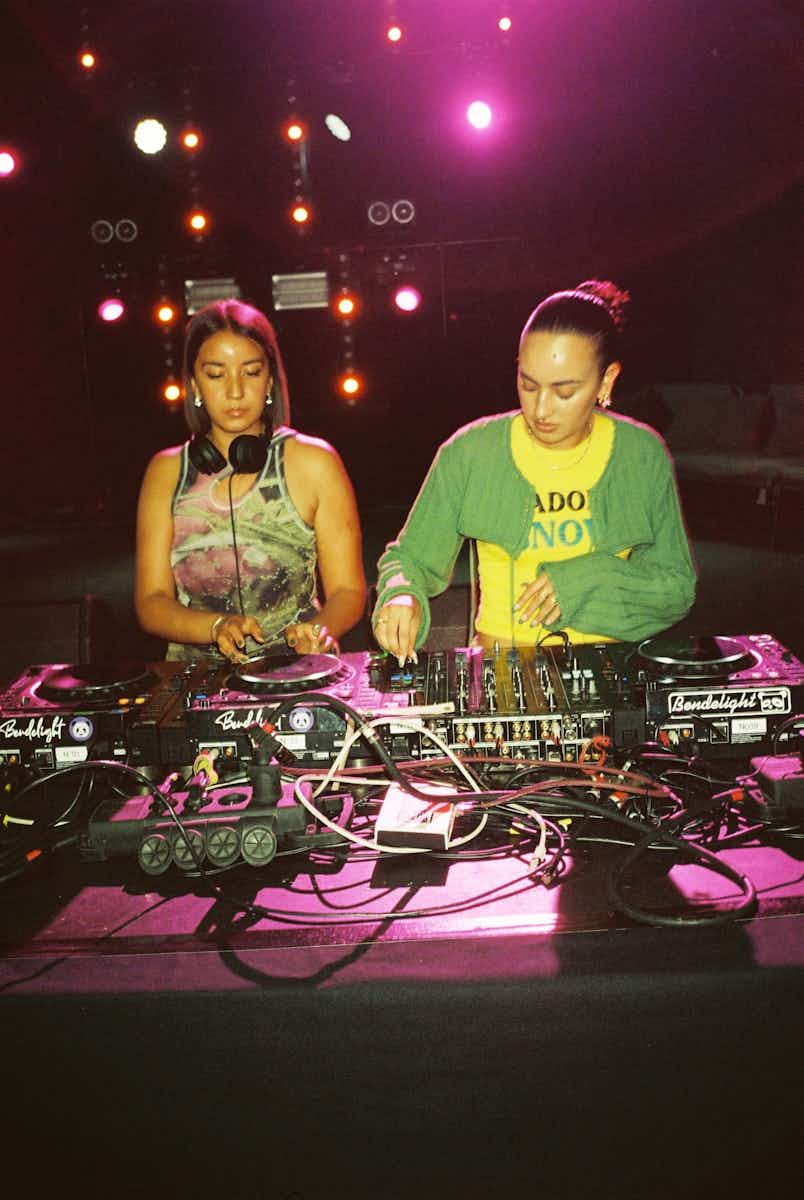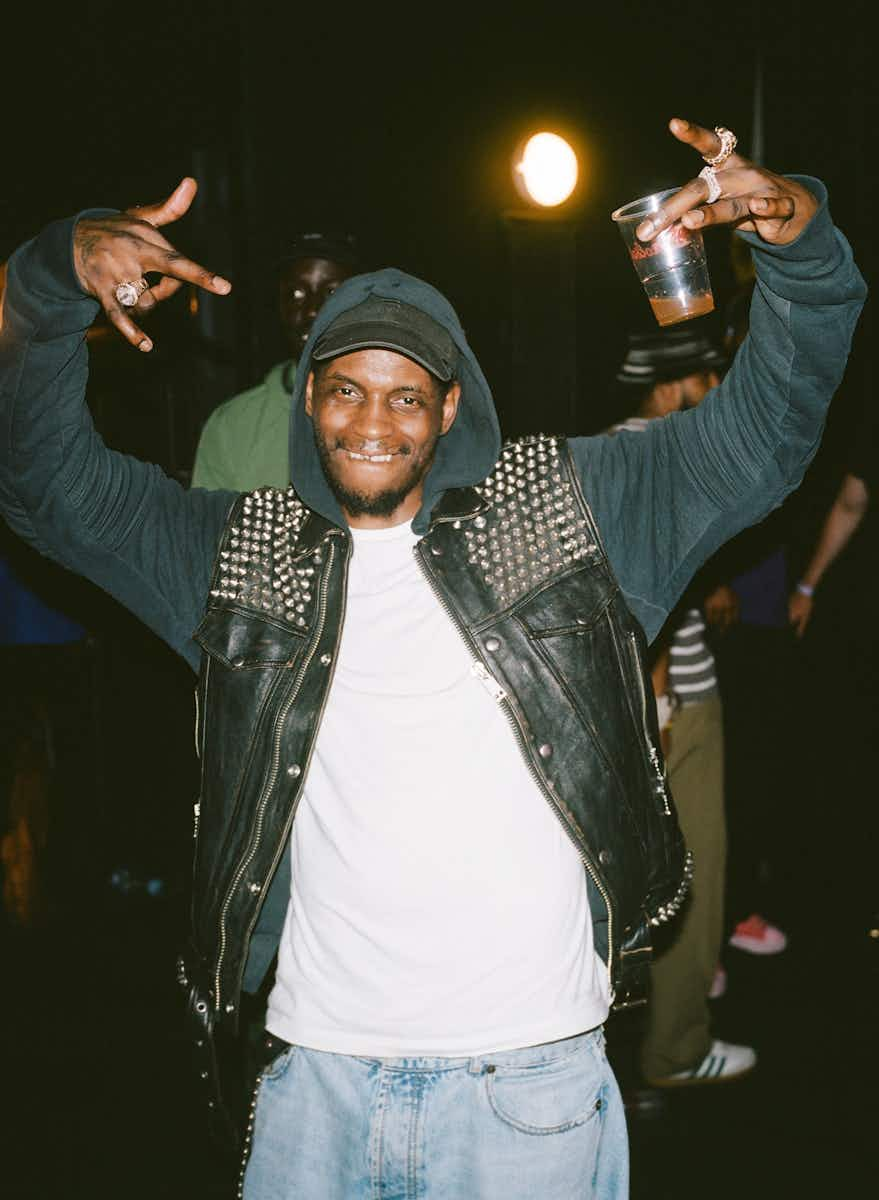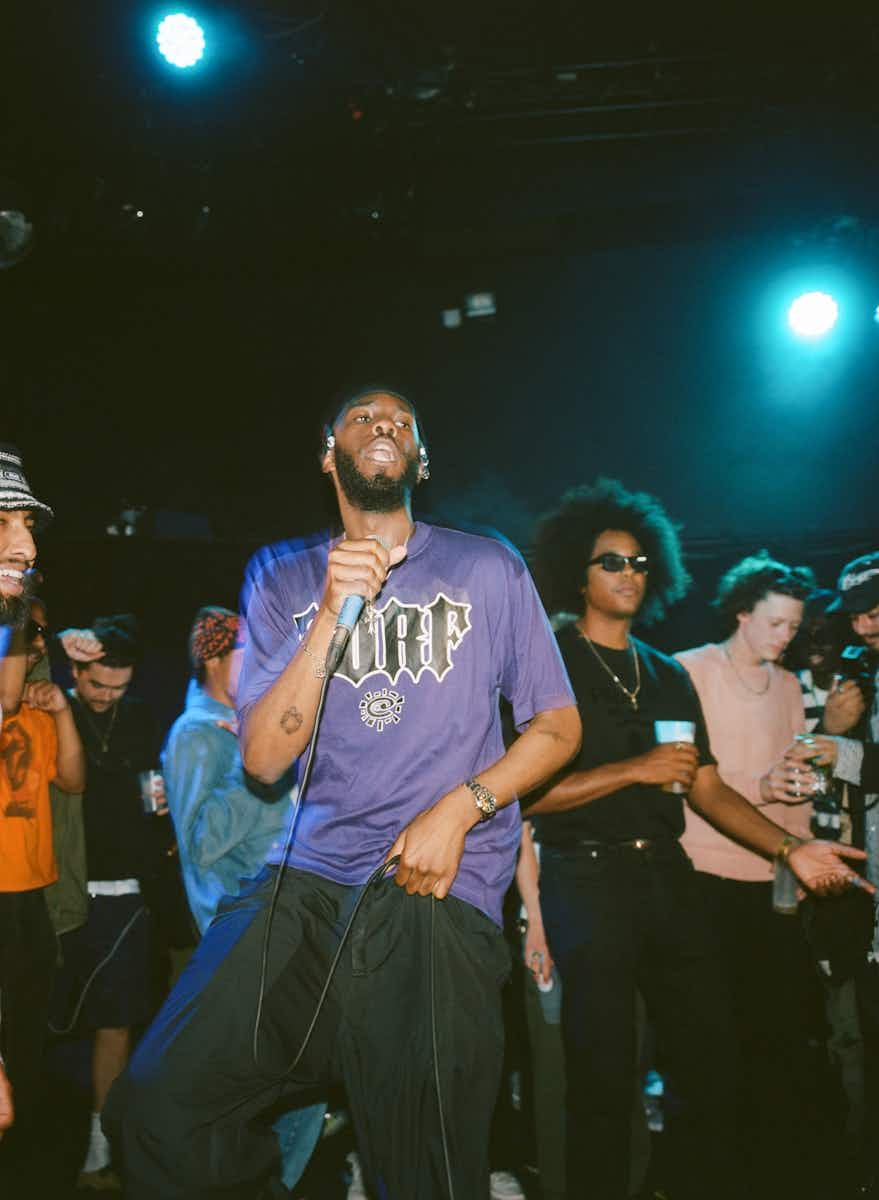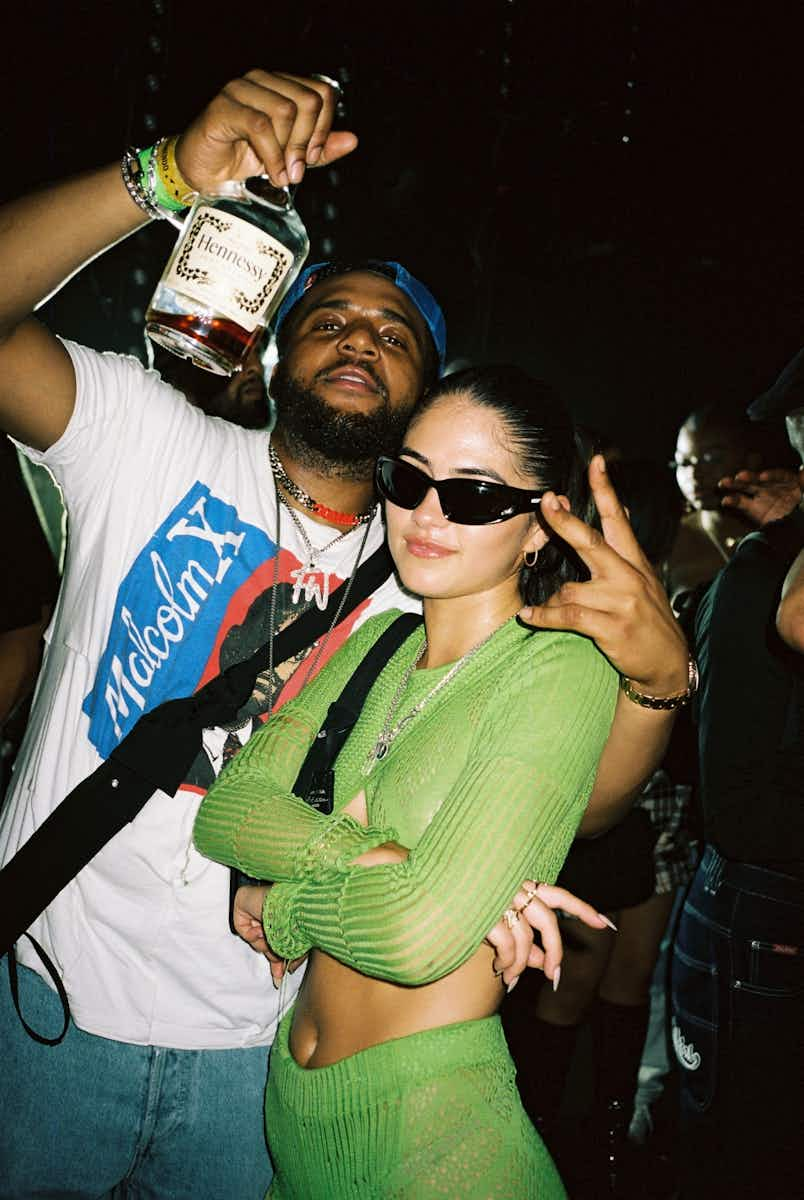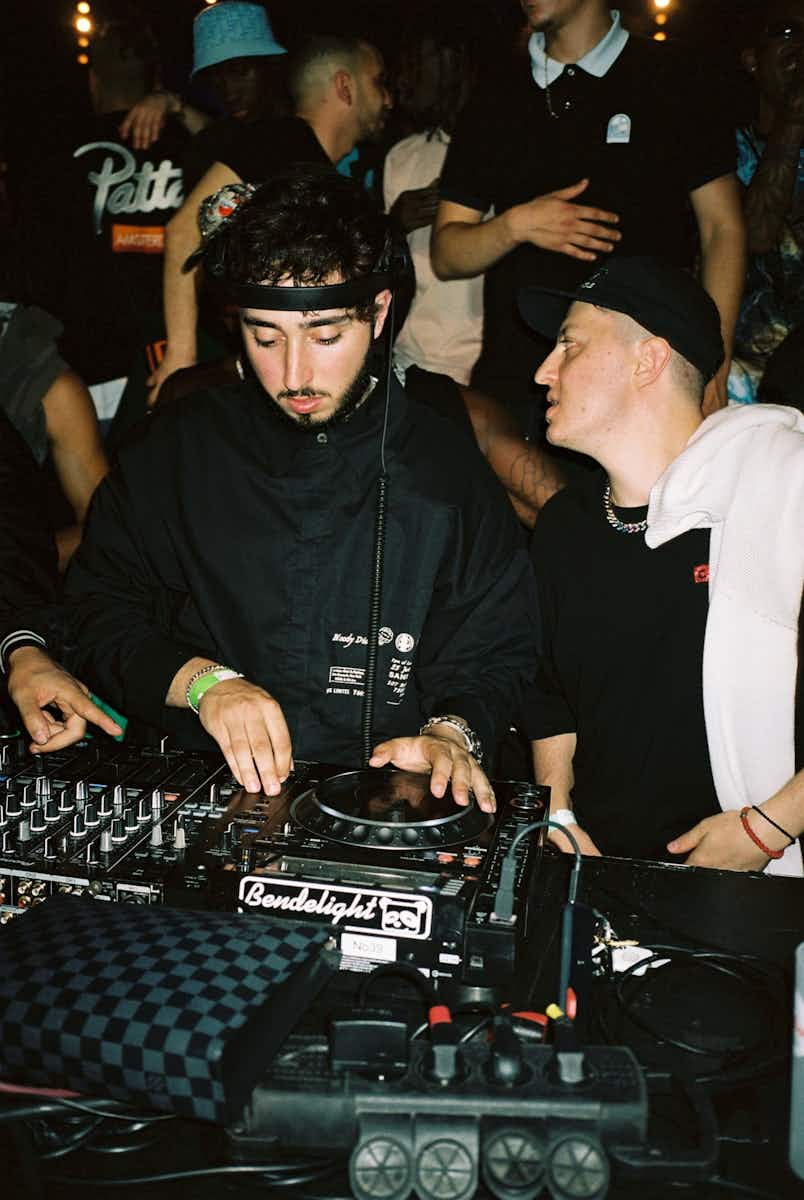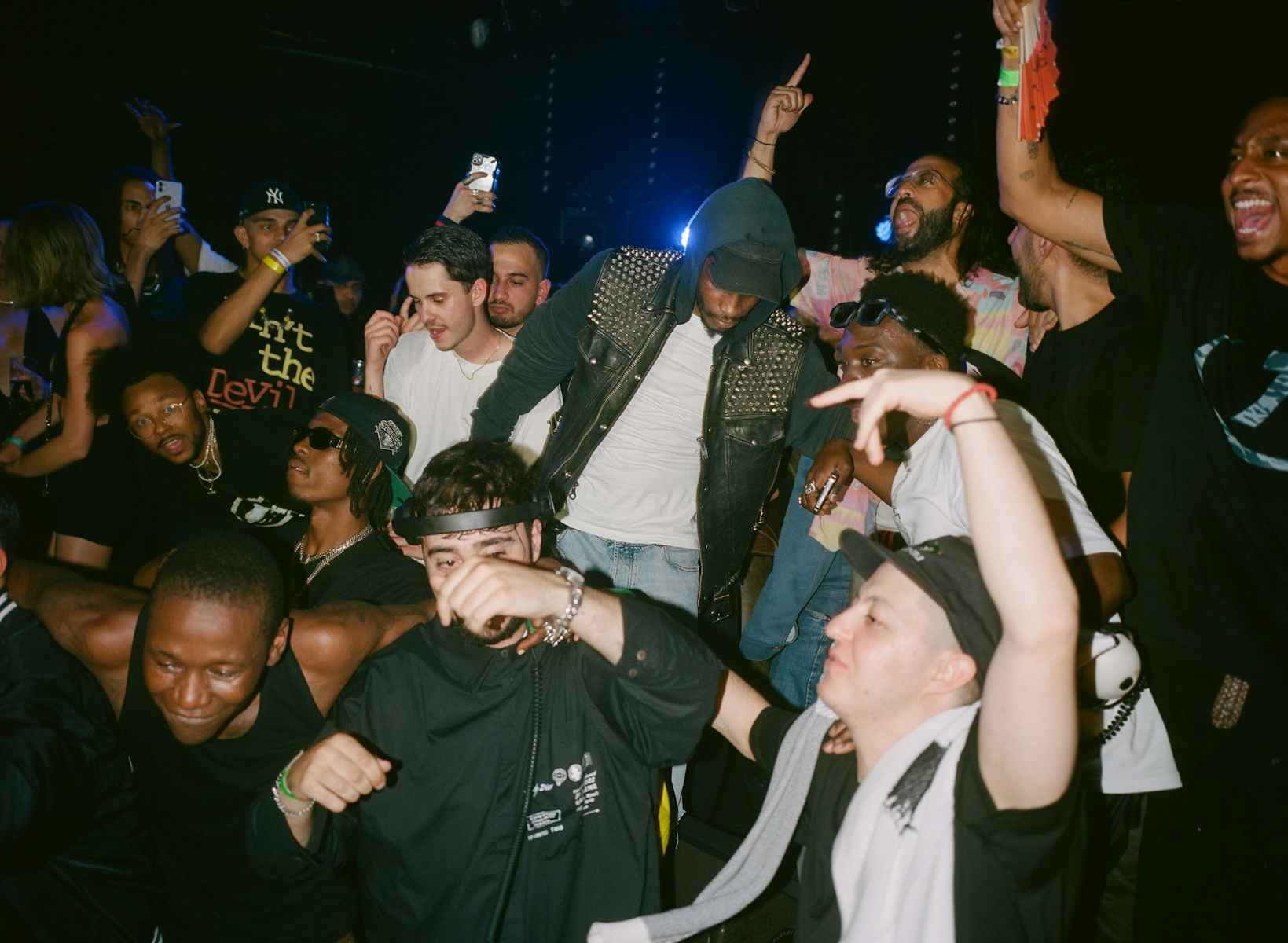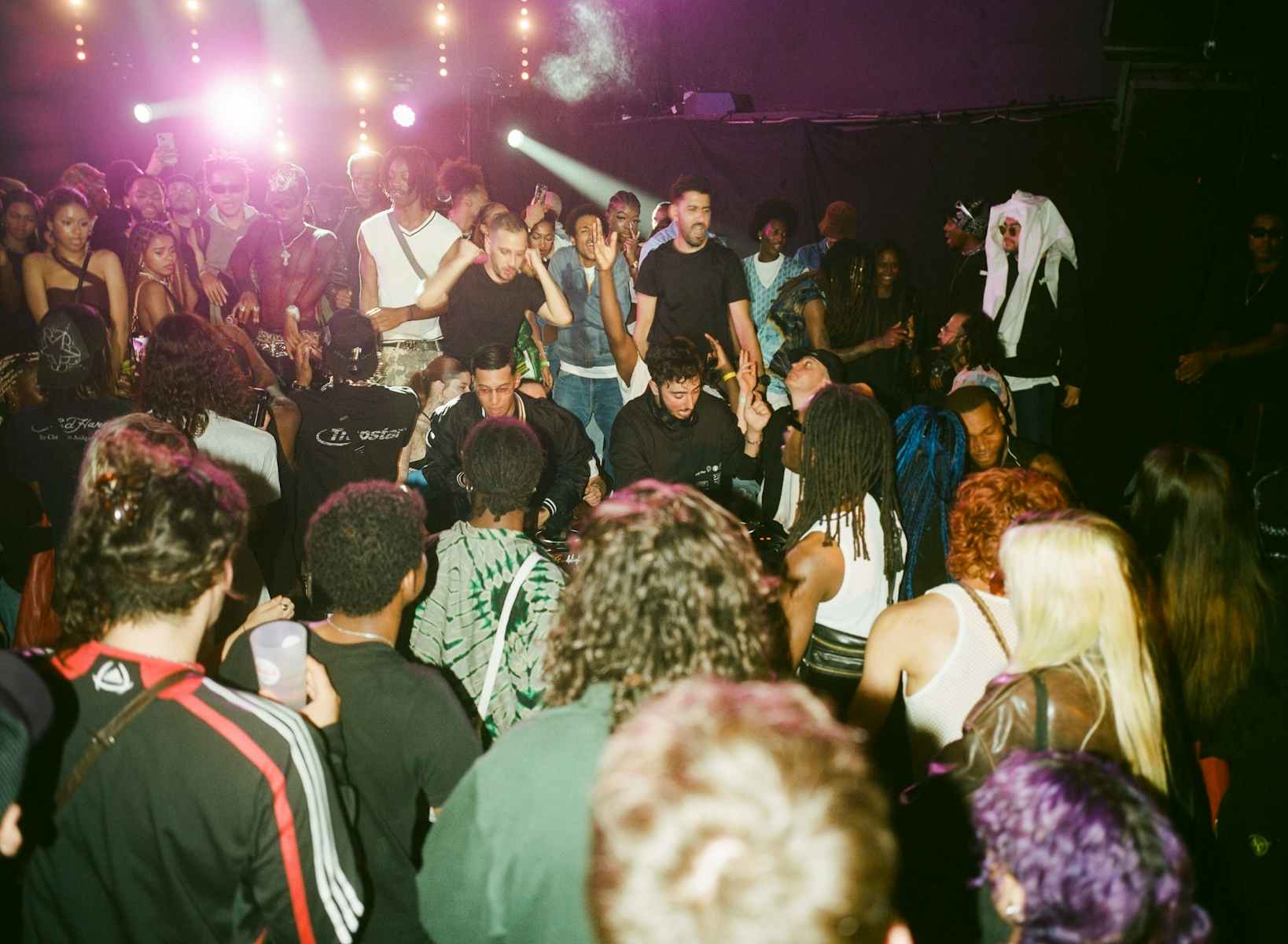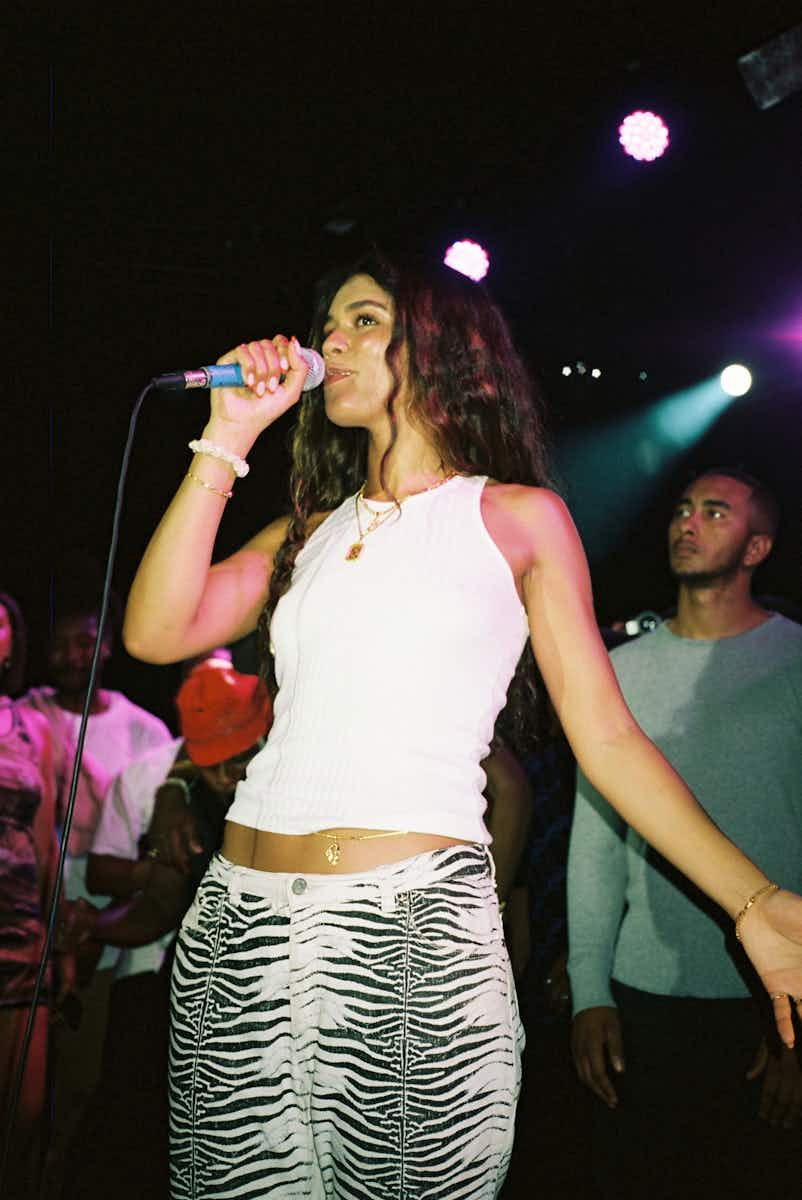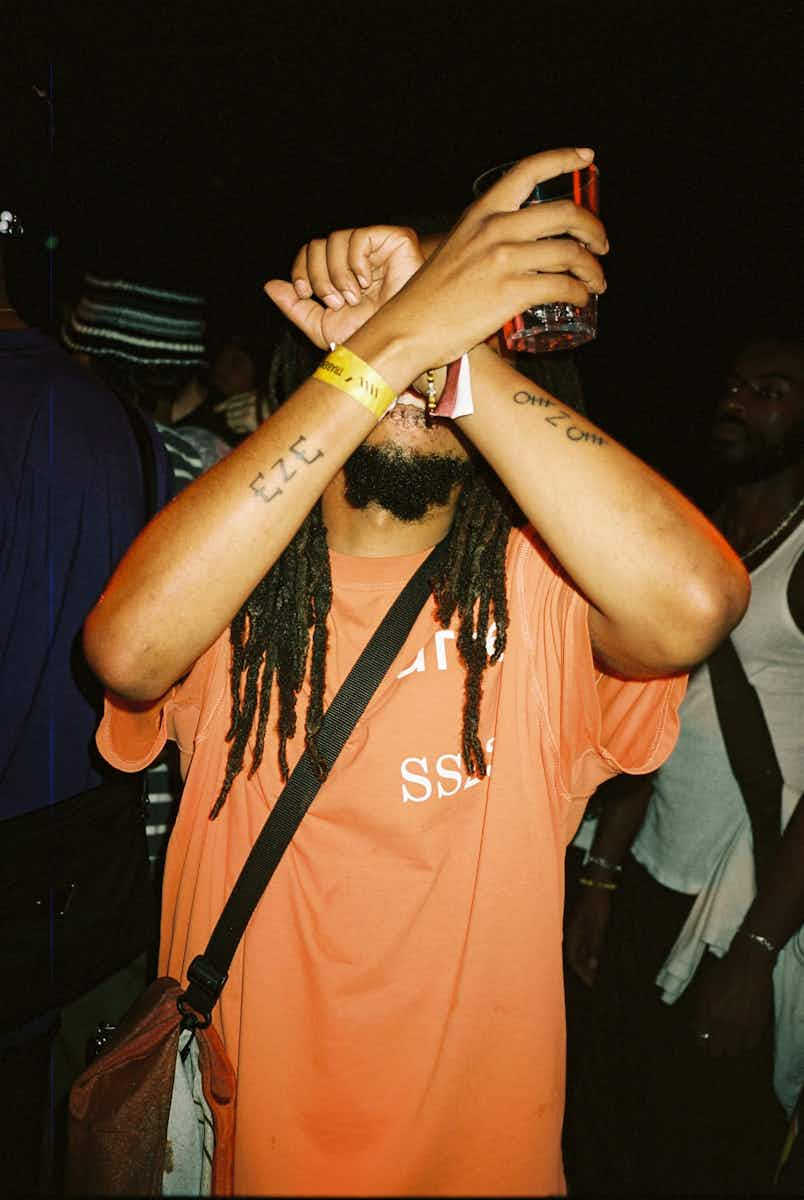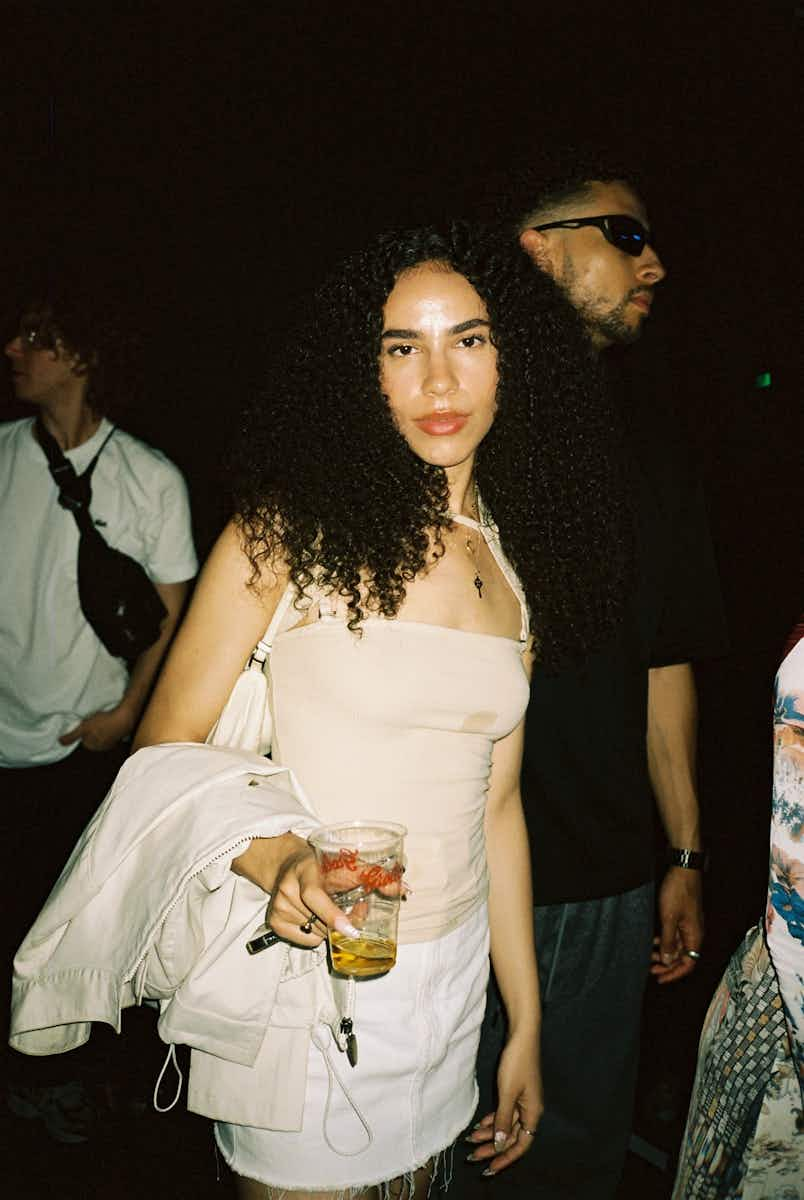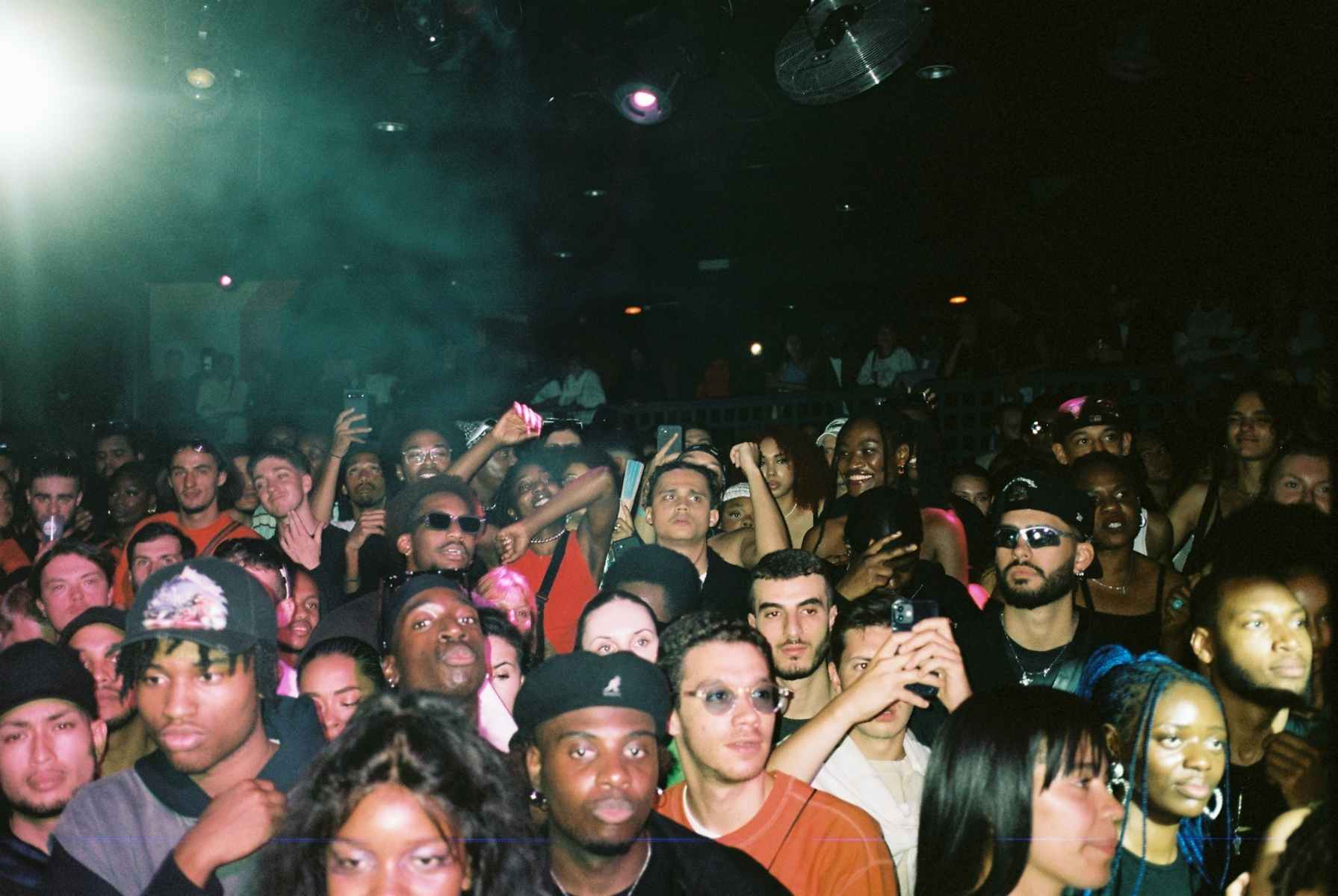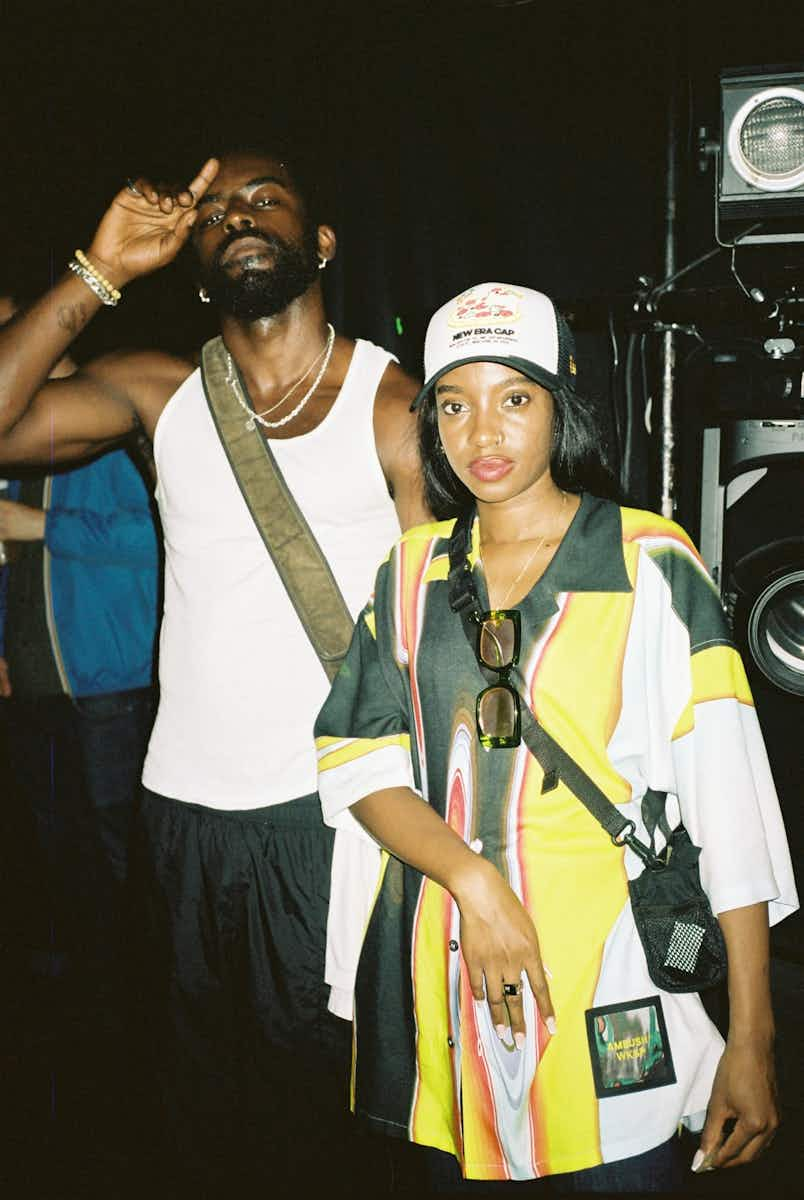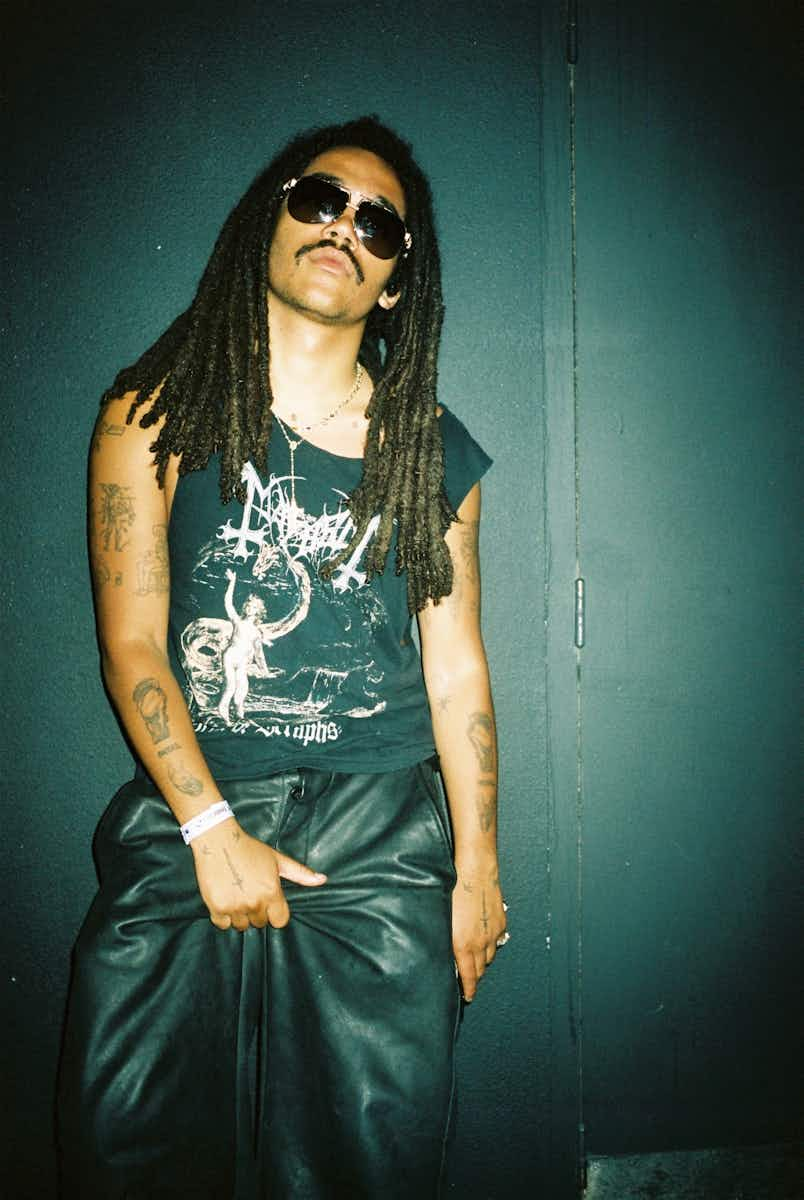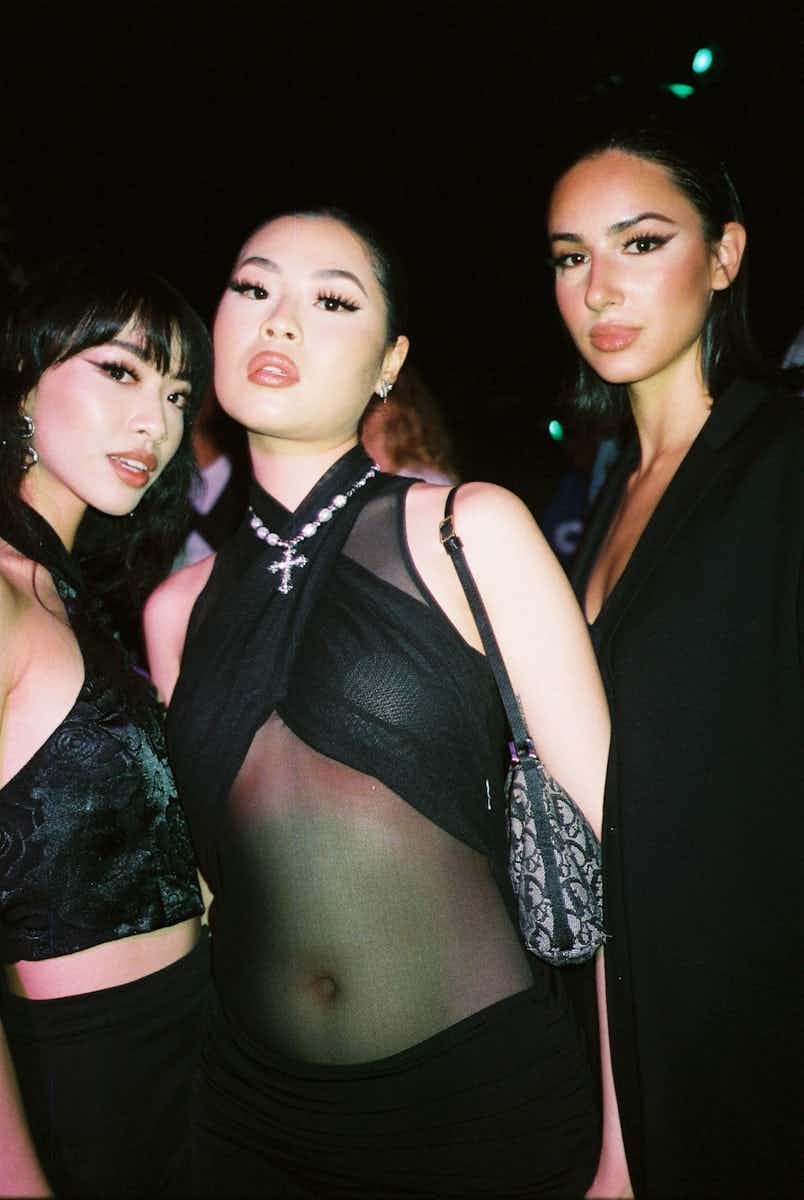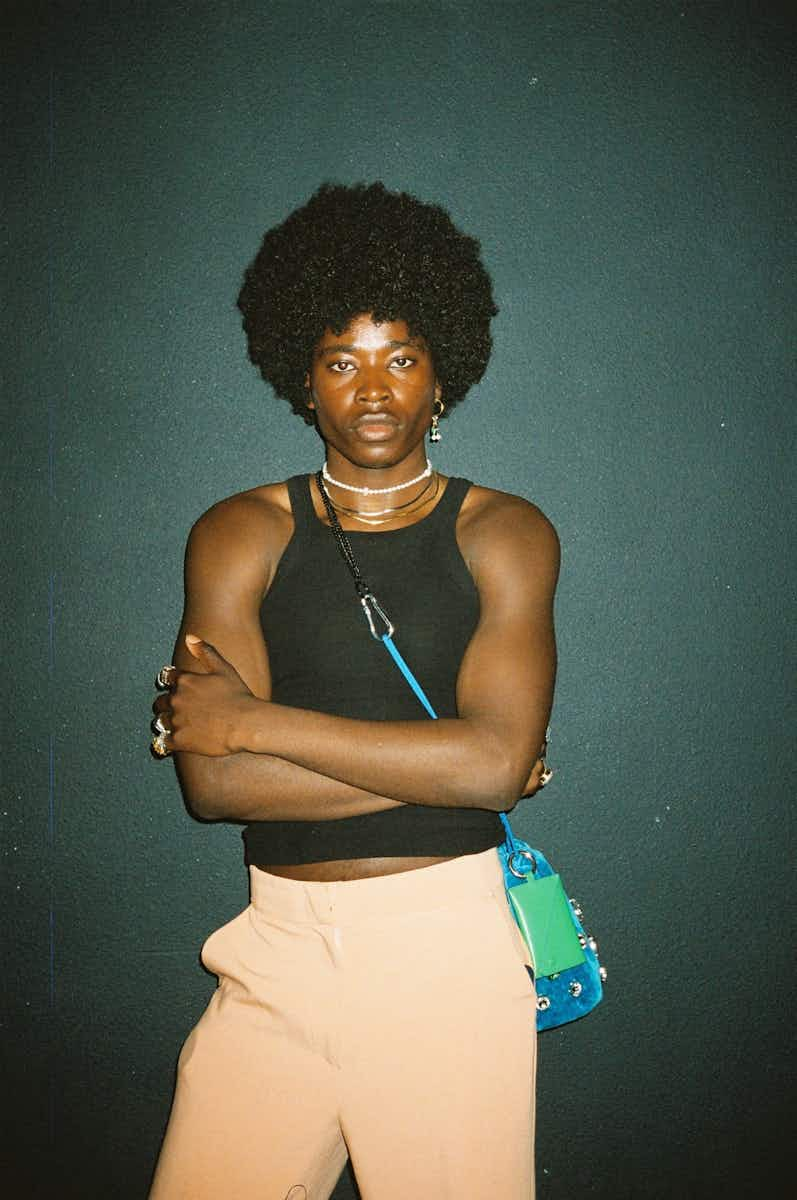 With the Canal de l'Ourq on one side, and the Poney Club Hippique on the other, the noise from the crowd at L'Espace Périphérique rose up towards the huge concrete overpasses arcing the city limit. The scenography was simple: a DJ booth nestled right on the ground, not onstage, as the crowd tightly pressed in. ​"I hate DJing when the crowd's, like, 10 meters away and you can't feel the energy," Kirou says.

99Ginger's stage reflected their adventurous music policy, hosting Toronto DJ Bambii, South African gqom legend DJ Lag, London's Tommy Gold, the genre-blending Canadian artist Skiifall, as well the Parisian rapper Bus$hi ("one of the most interesting on the scene," Kirou argues).

"We don't want just French artists," Clarisse says of the eclectic lineup. ​"We offer things for people who are really open minded with music – they know if they come, they're gonna listen to a lot of different shit."

"I want to be in a place where people are nice, cool, well-dressed… a safe place where you don't feel judged," Kirou says of his own standards of a good night out.

"I'm gonna listen to the music, dress the way I want," Clarisse adds. ​"If I want to go boring with un jogging [tracksuit], I want to be able to wear that." And, not least of all: ​"Normal prices! You don't want to pay 20 bucks for a fucking drink!"


More like this