Monthly mix roundup: delirious DJs, dark moods and drill-powered Ugandan rap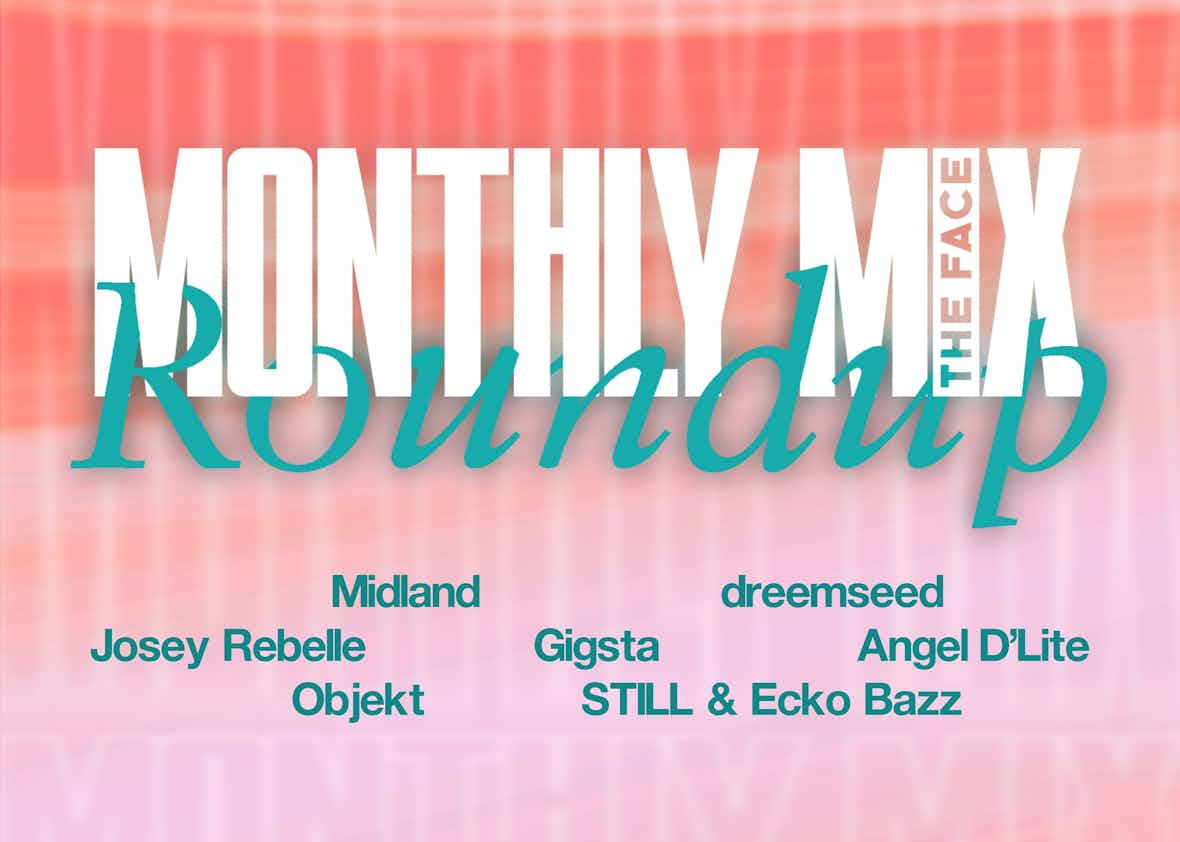 Chal Ravens' column collects the best DJ mixes and sets that have dropped in recent weeks.
This month's selections run darker than usual. Perfect for the shifting seasons. There's barely any UK garage, for instance – a sure sign that things are getting depressing.
November's highlights come from New York City, significantly, with an all-nighter from visiting Objekt, a deep one from Brooklyn's dreemseed and a tasteful wigout from Hank Jackson. Midland leaves us weepy and S.A.D. after closing out one of the best mix series in the biz, Gigsta takes us foraging in the forest and Ecko Bazz drops the darkest drill in the southern hemisphere. Still too brightly lit for you? Josey Rebelle takes us deeper underground with a special session from the depths of her collection.
But before we start, three sparklers to save for later: a mix of blood-letting Japanese hardcore from Yuko Araki of psych trio Kuunatic, a mystical radio hour exploring the music of 12th-century polymath Hildegard von Bingen and the two-part wet ​'n' dry exploits of UK rave pranksters HMT Hard Cru.
Midland's Everything Comes Back To You mix with Honey Soundsystem
A stirring last goodbye from the SF mix series
And just like that, one of the finest mix series we've had the pleasure of listening to comes to an end. The last HNYPOT session from San Francisco's persistently fabulous Honey Soundsystem party is sad news indeed. Over the years, they've hosted sets from names like CCL, Ariel Zetina and Hannah Holland (and always with great titles, for example, DJ City's All Sapiens Are Homo mix). They've also been a podium for underground heroes and resident DJs like Carrie Morrison and gayphextwin – and we will never stop listening to Major's Leather Forever mix. For the 400th and final HNYPOT, our boy Midland steps up for a three-hour voyage that's full of straight-up tunes and gorgeous vocals, starring rising Nigerian star Tems, Kelela, Röyksopp, The Knife and an extra-juicy cover of Cookie Kawaii's Jersey club smash Vibe. Godspeed.
The Brooklyn DJ nods to the UK in good-bad, not-evil style
The lower-case dreemseed is a staple of the Brooklyn dance scene, playing at high-quality parties like SLINK and Incienso, and running her own mix series, down2earth. But lately she's been spending a lot of time in the UK and, for the Untitled 909 series, she gives a nod to her new stomping ground, with a deep and rugged mix that reflects the kind of music she's come across. She's been in ​"a darker mood" lately, she explains: ​"Not like evil-wise, but just a bit more introspective and secretive." Opening with a stunner from early Warp weirdos Seefeel, the mix stomps its way through tunes from broken beatster Simo Cell, Egyptian techno king 3Phaz and the fantastic new Pez Anthem from her NYC pal Anthony Naples.
Josey Rebelle for The Trilogy Tapes
A surreal subterranean journey from your DJ's favourite DJ

Pat down your helmet and tighten your chinstrap: we're going spelunking in Josey Rebelle​'s famously cavernous record collection. Originally released on cassette back in April, this mix for cult label The Trilogy Tapes finds the Tottenham DJ at her deep-diving best. Kooky blends and unexpected transitions add a note of surrealism to the journey. At one point, David Sylvain wanders in with a verse from Japan's Ghosts, before retreating into the mist; another section seems to be lifted straight from an old pirate radio tape, complete with a shout-out to a young Josey. Even when she's picking out old UK rave cuts from Unique 3 and Shut Up And Dance, there's a gritty, downbeat flavour to the project. Truly for the heads.

Hank Jackson for down2earth
Late-night moves with a purveyor of wiggy techno
You might have noticed that there's a bit of an NYC angle to this month's column. It didn't happen on purpose, it's just that the city's club scene is currently enjoying a hot streak. Hank Jackson now finds himself but one degree of separation from dreemseed – who also appears in this column – with a session for her down2earth mix series. As a DJ and producer, Jackson is thoroughly embedded in the local community, with his trippy techno appearing on Mister Saturday Night, Proibito and his own label anno. Here, he extends his own subtly psychedelic and dub-inflected sound for a solid-as-a-rock, 4am kinda set.

Fictions #46 with Gigsta – In The Forest (Autumn Aroma Edition)
Seasonal foraging with a radio adventurer
With her commitment to ​"slow gigging" and her radical approach to radio – eclectic, thematic and meticulously prepared – Gigsta's practice presents an enticing alternative to the commercialised spectacle that dance music has largely become. Her Fictions show on Berlin's Cashmere Radio is always a joy, but this ​"autumn aroma edition" feels especially right, bringing together forest sounds, thought-provoking readings and even a visit from Wonderland's Caterpillar. Hanging the journey off a quote from Anna Lowenhaupt-Tsing's incredible book The Mushroom At The End of the World, Gigsta reflects on our entanglement and estrangement with nature, while selecting moss-covered tracks from Don't DJ, Shackleton, Tristan Arp and Eris Drew.
Objekt all night long at Nowadays, NYC
The jet-lagged DJ enters visionary mode
Objekt is a DJ who's more than capable of slinging it all night long and he knows it very well. But TJ Hertz seemingly surprised himself with a recent set at Nowadays in New York – so much so that he uploaded the entire nine hours with a gushing note, much to the amusement of Twitter's anti-feelings brigade. Anyway, this is about as essential as a glacially-paced, 420-minute set can get. Kicking off with a foggy gem from Seefeel (their second appearance in the column this month, which is surely a sign to buy me the box set for Christmas) the ​"jetlagged and woefully underprepared" DJ enters visionary mode. The first part is the wiggiest, in some respects, with gloopy ambient, Bokeh Versions dancehall and blunted breaks. The second and third are the meaty filling, crammed with heavy gqom, flirty funky and sidewinding garage. By 5am, with ​"a crippling stomach cramp and falling asleep on my feet," TJ Hertz is fully zoned, his hands doing the work by themselves. One to come back to again and again.
STILL & Ecko Bazz's Crack Mix
Ultra-heavy drill freestyling from Uganda
This is the one to listen to if you're gearing up for a personal record in the weights corner this week, the aural equivalent of a creatine shot before hitting the bench. Ugandan MC Ecko Bazz, known for his nutty freestyling exploits on the Nyege Nyege label, teams up with PAN artist STILL (also based in Kampala) for a mix that comes off like a late-night spitting sesh on South London radio. Over a zipped-up set of contempo drill instrumentals, Ecko lets loose a lyrical barrage from his ragged larynx, resulting in an ultra-heavy sound somewhere between Death Grips and Digga D.

More like this