Clyde Built Radio is set to soak up Glasgow's varied musical landscape

To celebrate, the new online station teamed up with Dr. Martens for an official launch party at Barrowland 2.
Nestled amidst the corrugated iron shutters of The Barras, Glasgow's historic market, Andrew Thomson is showing me Clyde Built Radio's still-in-construction premises. Paint is splattered across his clothes, sawdust powders the floor, and two friends are busily screwing in the final touches to what the station's co-founder hopes will become a new focal point for the city's vibrant, albeit sometimes disparate, music scenes. ​"We're building something with our hands," he says proudly. Just a few days later, the station's whirlwind opening weekend culminates with its official launch party at Barrowland 2, supported by Dr. Martens who have built the initiative Tough As You to support independent artists. Backed by blooming red lights, Lady Neptune delivers spiky art-pop followed by Grim Lusk's shimmering dub. By the evening's end, LAPS, the punky electronic duo who soundtracked one of Rihanna's SAVAGE X FENTY catwalks, are sashaying through a set of tough rhythms and sultry vocals — jubilant and life-affirming.
Like the new wave of internet stations to emerge over the last decade, including London's NTS and New York's The Lot (key influences, says Thomson), Clyde Built Radio's perspective is both global and hyperlocal. Co-founders Thomson and Claudia Ioana Vasiliu view the station as a portal for listeners around the world to soak up Glasgow's varied musical landscape, with shows helmed by the city's clubbing and record shop institutions alongside emerging talent. But the pair also hope the broadcasts will help Glasgow-based artists, producers, and DJs build their profile in both the city itself and further afield, building on a blueprint laid out by Amsterdam's Redlight Radio.
To this point, Clyde Built Radio, which will broadcast every Saturday and Sunday (market days, of course), is a logical outgrowth of the Clyde Built series on Thomson's label Huntleys & Palmers (which also released SOPHIE's debut way back in 2013). Dig into any of its five local compilations since 2016 and you'll find, if not the totality of what Glasgow has to offer, then a pretty comprehensive offering, from Cucina Povera's dream pop, Kleft's furious industrial music, to Evil Medvěd's fluttering grime-influenced electronics. ​"The emphasis was on people who hadn't had records out on other labels who were doing cool things for the sake of it," Thomson says. He describes the collections not just as a means of documenting the city, but also a way to encourage pride and ambition in its artists.
In Glasgow, bands, aliases, and club nights can spring up just as quickly as they dissolve, with artists frequently participating in multiple projects at once, an atmosphere Thomson describes as ​"freeing and unpredictable". He doesn't think the city has a discernible sound, but perhaps maybe a certain free-spirited attitude. This is no accident. Rent, relatively speaking, is cheap and its inhabitants often live in tightly clustered spots (often the West End or Southside). ​"In London, people struggle to have the time just to keep their heads above water," says Thomson. ​"To have three different projects on the go at the same time? You're lucky if you have enough time for one."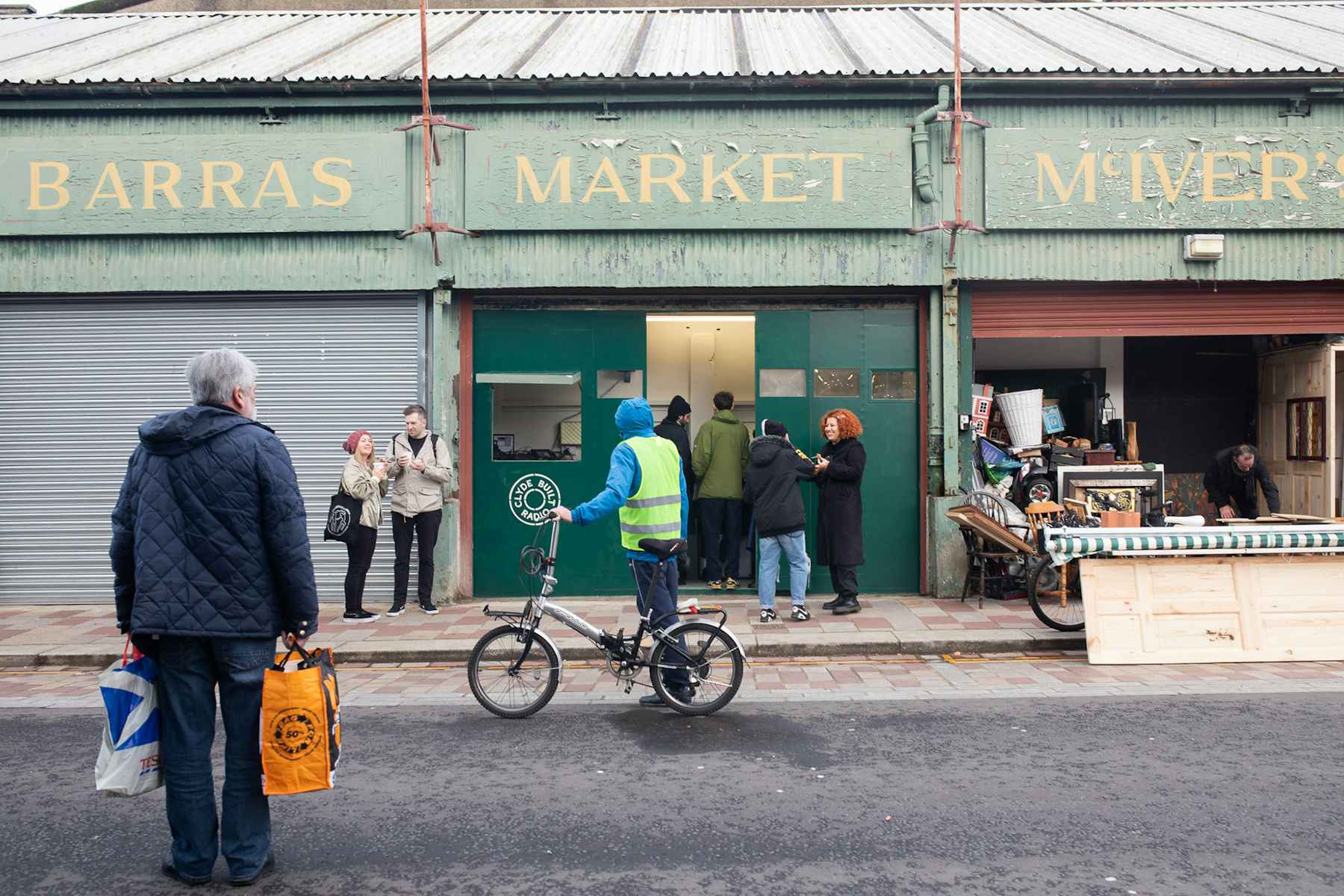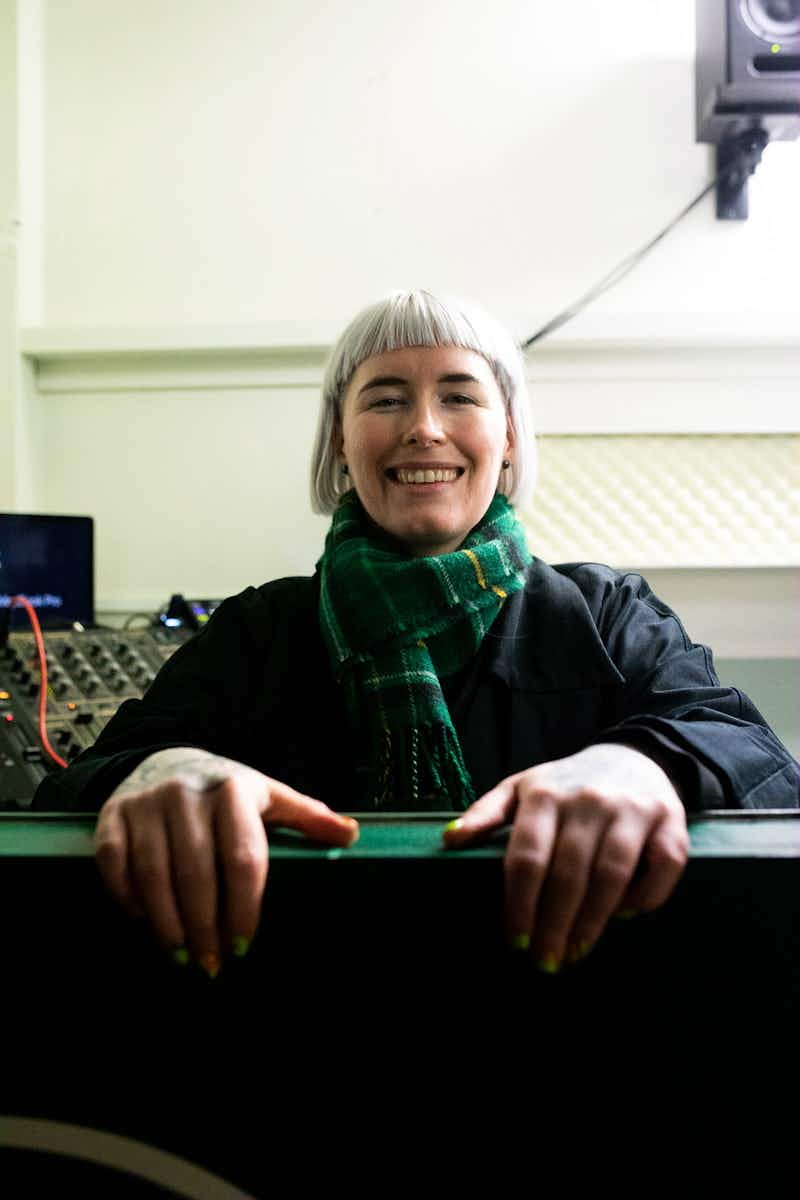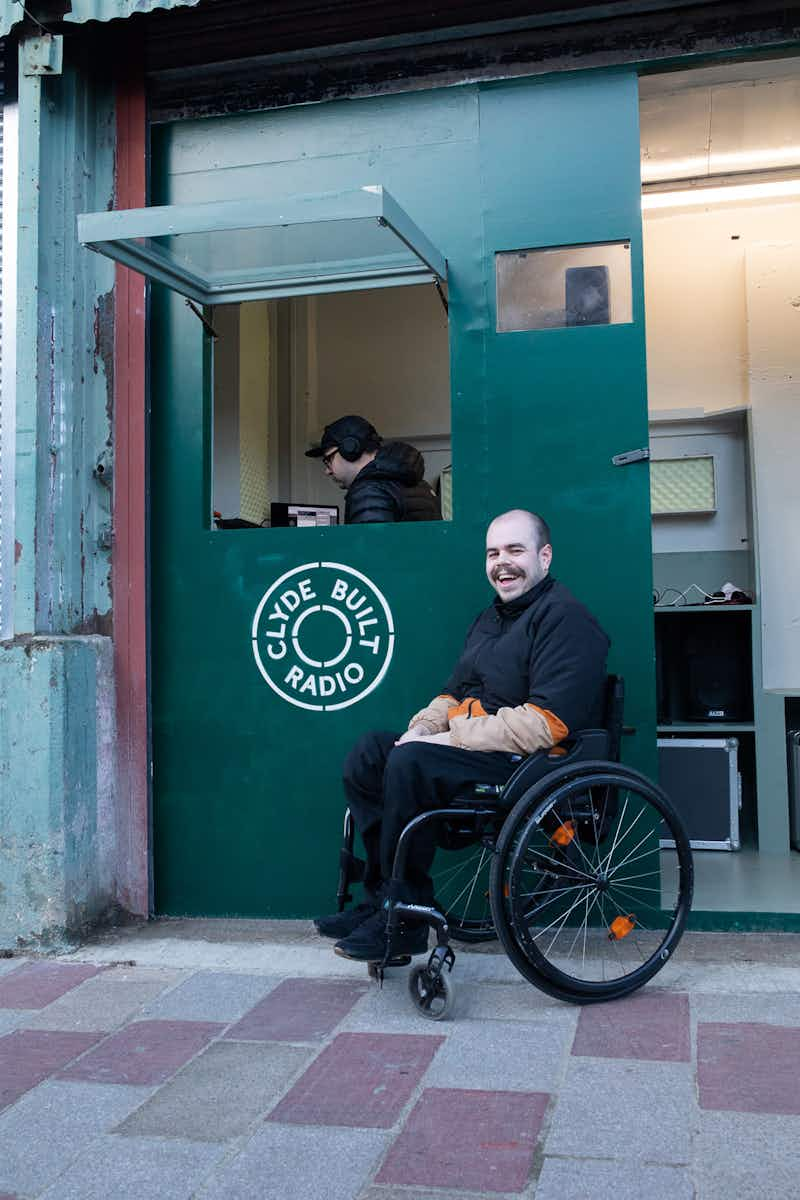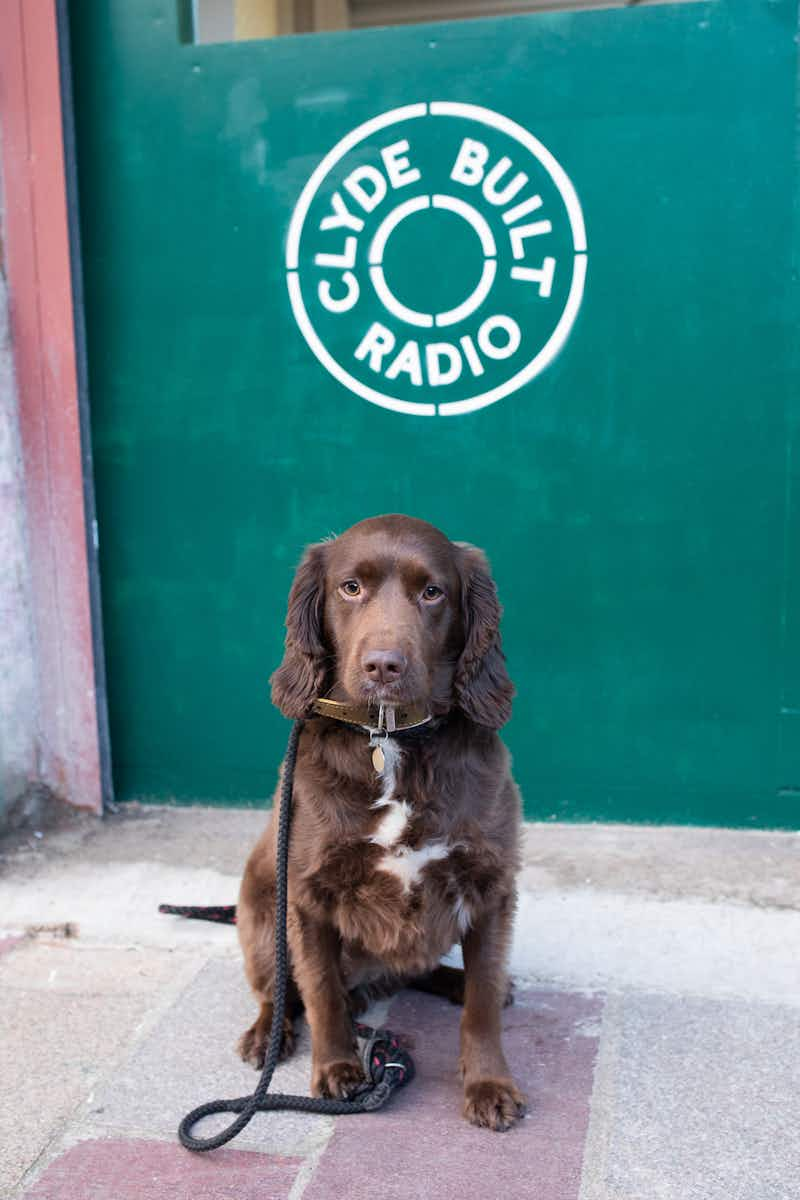 Having called both London and Berlin home at various points over the last seven years, Thomson knows first hand what a professionalised music class looks like, for better and worse. He's also experienced how such cities, despite their mammoth populations, can feel isolating and lonely. ​"In London, you meet your friends for dinner planned six months in advance and then you share your edited highlights," he explains. ​"In Glasgow, you just bump into people on the street. They're not gonna tell you everything's great, they'll tell you, ​'I'm having a shit time right now.' You're rubbing up against people more and people want to help."
Once up and running, Thomson imagines Clyde Built Radio fulfilling a social role as friends drop by to show support, grab a coffee, and mooch around the market for a bargain. True, alongside venue and exhibition space The Pipe Factory as well as Barras Art and Design, the station is part of a gentrifying presence and will need to tread delicately (one idea involves inviting local vendors onto the station to tell their stories) but Thomson is at least aware of such effects. While you won't find anything as explicit as a manifesto or a set of principles on Clyde Built Radio's notably minimalist site, that doesn't mean the station isn't political. ​"I can't do anything about the current government for the next few years," he says. ​"But I can do something about the people and community around me."