Cosima curates: five stunning cover versions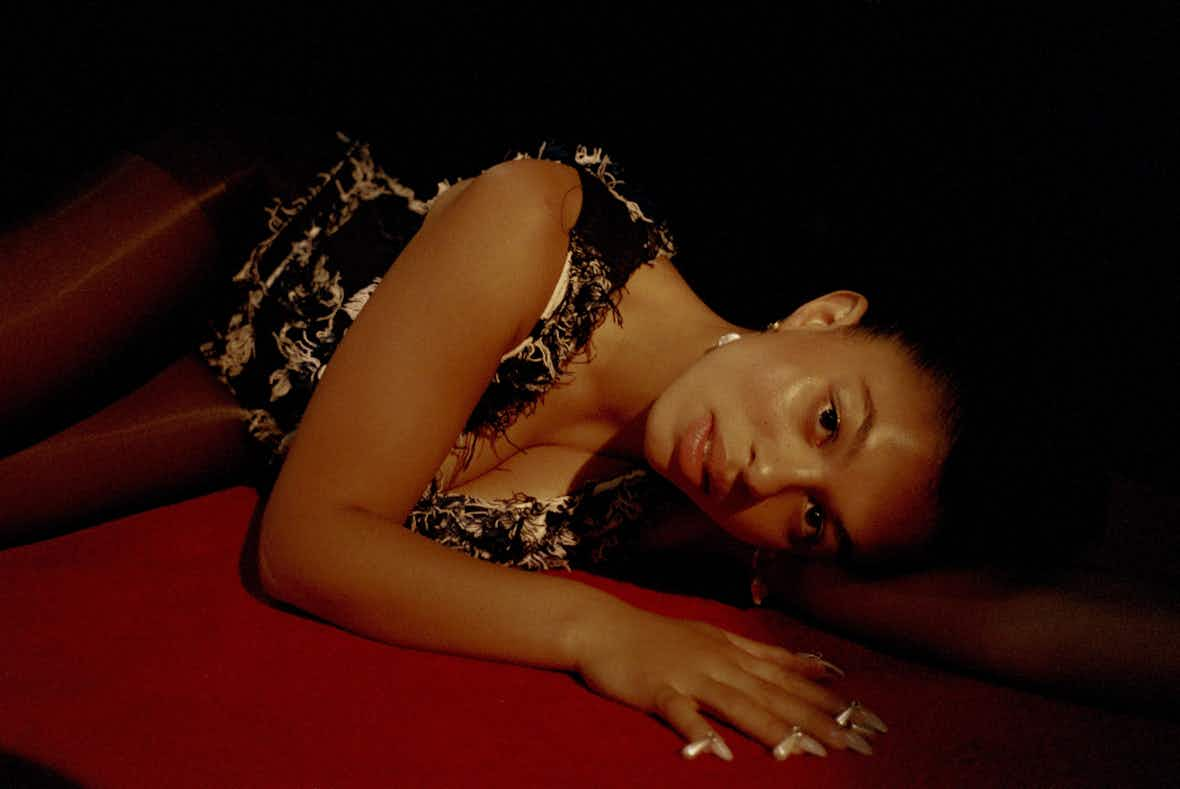 The South London songwriter selects her top renditions that uncover new emotions while matching the originals.
Just one line of a song can trigger so many different memories and feelings within people; the worlds around it are infinite and how we read into the lyrics and melodies has so much to do with our unique experiences, our dreams, hopes and fears.
To sing honestly and truly is so tap into those inner worlds. It doesn't have to be spelled out, it can present itself in a pause, the way a note is slid to or cut off and so many other ways. I've always had a fixation with different singers singing the same song. Never is the difference of life experience and the way it's processed more apparent than the way in which two completely different voices approach the same melodies. Below is a list of some of the cover versions which have inspired me the most.
I Know It's Over – Jeff Buckley covering The Smiths
Few people have covered as many songs as well as Jeff Buckley, the most famous probably being his version of Leonard Cohen's Hallelujah. On his rendition of The Smith's Queen is Dead song I Know It's Over, he strips it down to just his voice and his guitar, revealing the lyrics to be as harsh as they are mournful. I have cried to this song more times than I can count, sometimes I just need to hear those words sung in that specific way. To be able to sing ​"If you are so funny, why are you on your own tonight?" in a tender and comforting way is quite a feat.
Feelings – Nina Simone covering Morris Albert
"What a shame to have to write a song like that… I do not believe the situations that produced the conditions that demanded a song like that," is what Simone says as she begins to sing words written by Brazilian artist Morris Albert in 1974. She sings like a woman pacing up and down an empty hallway, barely holding it together.
Selassie is the Chapel – Bob Marley covering Elvis Presley
I heard this for the first time when a teacher played it for us in school, it blew my mind. Bob Marley sort of went over my head at that time and I was familiar with the Crying In The Chapel melody, but this version made it hit twice as hard. I love that he's flipped the lyrics to bring them closer to his own beliefs and the things that are holy to him.
Crying/​Llorando from Mulholland Drive – Rebekah Del Rio covering Roy Orbison
Being forced into watching Mulholland Drive by my friends as a teenager was straight hell as someone with an overactive imagination. But just to discover this version of this song was worth the two weeks that I couldn't sleep. Since hearing Tracy Chapman's Behind the Wall, accapella songs have been a point of complete fixation for me. There's nothing to hide behind and here Roy Orbison's melodies get to soar. To me this is the most urgent heartbreaking version of the song to exist.
Superstar – Sonic Youth covering The Carpenters
Karen Carpenter has one of the most mournful, and telling voices we've ever been graced with; the list of great versions of songs she's done goes on and on. The list of great versions of her songs, however, is much shorter. This Sonic Youth cover of Superstar transforms the song into something much more sinister, eerie and, in some ways, more sensual.

More like this