CrasHing Around: An interview with ScHoolboy Q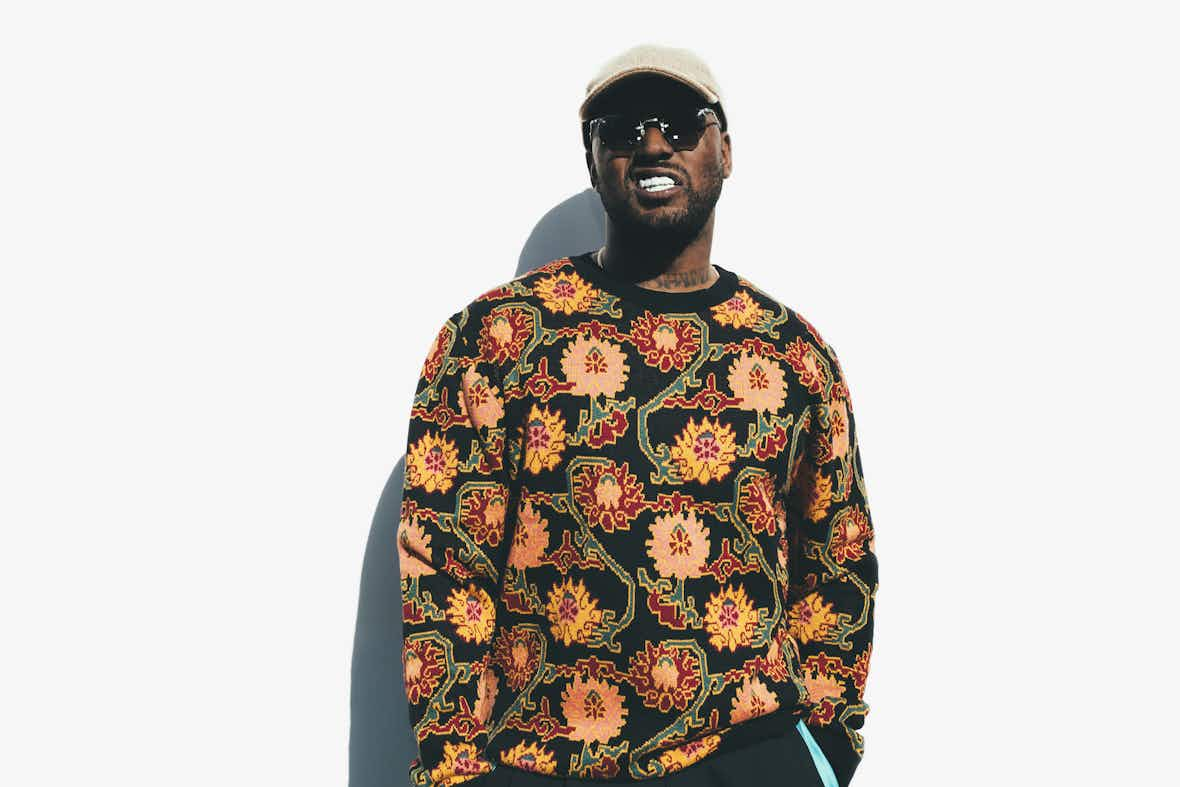 The rapper maintains focus after drugs and death nearly knocked him off course.
ScHoolboy Q doesn't do alarm clocks. ​"I rarely oversleep, I wake up at like five or six every morning ready," he says with pride. ​"My brain is just trained to do that shit, my momma taught me that from an early age."
It's a whistle-stop morning of press interviews while Q is briefly in London, and his mood is affable. Maybe it's the mid-morning joint he's just sparked up, or maybe the 32-year-old rapper is simply at peace with himself. ​"Every morning I get up and walk, I go to the store or something, I just like the walk. That's the only child in me, I like being by myself a lot."
ScHoolboy Q is known for his intense, often trippy style of gangsta rap. His lyrical content has often been unflinchingly explicit, and he earned a reputation as the most antagonistic member of the Black Hippy collective (with Kendrick Lamar, Jay Rock and Ab-Soul). But Q's perspective has matured over the years. Gone is the bucket hat he was once synonymous for wearing in favour of a slightly sharper aesthetic. A reinvention of sorts, although the iced-out grill and stubble remain the same. It's clear that lessons have been learned.
The lead up to this year's CrasH Talk – Q's fifth solo album – has been turbulent. The release date was postponed twice, firstly following the untimely death of close friend Mac Miller in September 2018 and, more recently, out of respect to fellow LA rapper Nipsey Hussle, who was shot dead in March 2019. ​"I was still fucked up over Mac and then Nipsey died, my team had so many things in place for the album already, so we couldn't even push it back as far as we wanted to," he explains of the second delay.
CrasH Talkfollows 2016's Grammy-nominated Blank Face LP; and this time around the press run has been more tender for obvious reasons. Q became visibly choked up in a recent interview with Chalamagne Tha God when asked about his close relationship with Mac, who passed away from an accidental drug overdose. ​"There were things that I've never talked about in detail like the streets, being a father and just certain things I don't talk about," Q says, explaining why he broke down. ​"Not just my grief over Mac Miller, that part just happened to stand out more than anything."
Substance abuse inspired a great deal of Q's back catalogue, from the boasts of sex and drug-fuelled parties, to the sad and murky tales of selling the opioid Oxycontin and his own addictions – which he began to battle in order to become a good father to his daughter Joy. These days, he's able to reflect on past behaviour with wisdom. ​"The drugs give you a false sense of power," he says. ​"You get this narcissistic thing about you, everything already revolves around you so add drugs to that and you feel like you're Superman. You already see how rappers talk and a lot of them are grown men doing weird shit – that's the drugs."
But he isn't entirely remorseful of his wilder days. He pulls down the collar of his shirt to show me the ​'FUCK LAPD' tattoo strewn across his trapezius. He had it inked during his teens, which didn't help his already limited job prospects as an ex con in south central LA, but the message remains as important to him as ever. ​"You see what happens in America, that shit doesn't happen everywhere else, [American police] are just so scared of black people… Black people ain't trying to do nothing, of course we run, what do they expect? Your job is to catch me, not kill me."
Now a father to two daughters, ScHoolboy Q has exchanged a hedonistic lifestyle for a more tranquil pastime – he's a regular at the Calabasas Country golf club. The process of maturing may have been a challenging one at times, but today he's comfortable at juggling his identities as a street rapper and a father who's happy ​"just going home and being there".
"You gotta set the standard and be a man," Q says. ​"This lifestyle can be all fun and games. Everything goes your way, but there comes a time where you gotta take things seriously."

More like this