THE FACE Podcast: Frank Ocean's chaotic return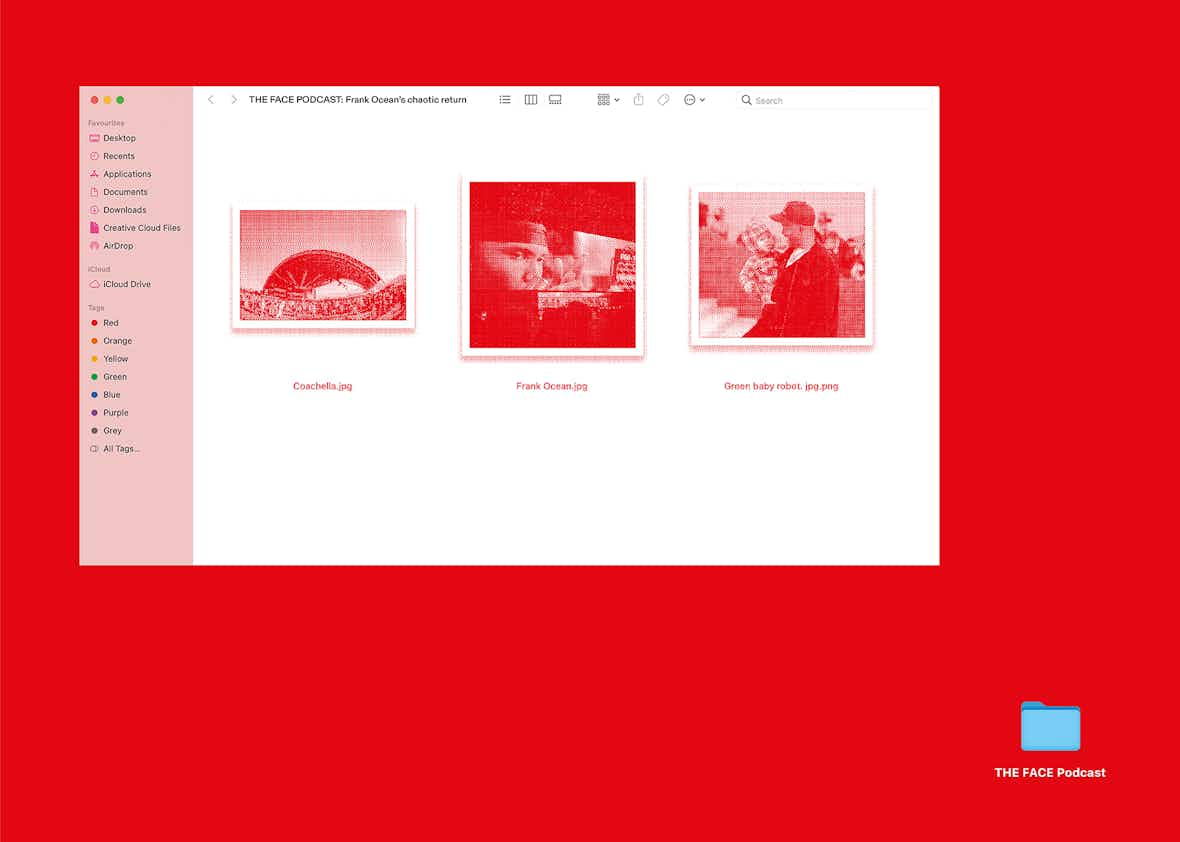 A report from weekend one of Coachella.
Frank Ocean's return to the stage after six years was divisive, to say the least. Following a late start, the enigmatic star's headline set for the first weekend of Coachella involved radically reworked versions of his classics, lip-synching, long gaps between songs and that green doll he took to the 2021 Met Gala. There have even been reports of an on-stage ice rink getting scrapped last minute.
"It was chaotic," Ocean admitted in a statement. ​"There is some beauty in chaos. It isn't what I intended to show but I did enjoy being out there and I'll see you soon." He's now cancelled his second performance at Coachella, citing a leg injury. He'll be replaced by, erm, Blink-182.
The YouTube livestream of Ocean's performance was cancelled shortly before his set time. So for this week's episode of THE FACE Podcast, Editor Matthew Whitehouse speaks to our Music Director Davy Reed, who was on the ground at the festival, to find out what really went down.
Listen below.

HOST Matthew Whitehouse EXECUTIVE EDITOR Davy Reed EDITOR FrontEar Podcasts DIGITAL DIRECTOR Brooke McCord MUSIC Louis Culture

More like this