Gemma Dunleavy has captured the spirit of her city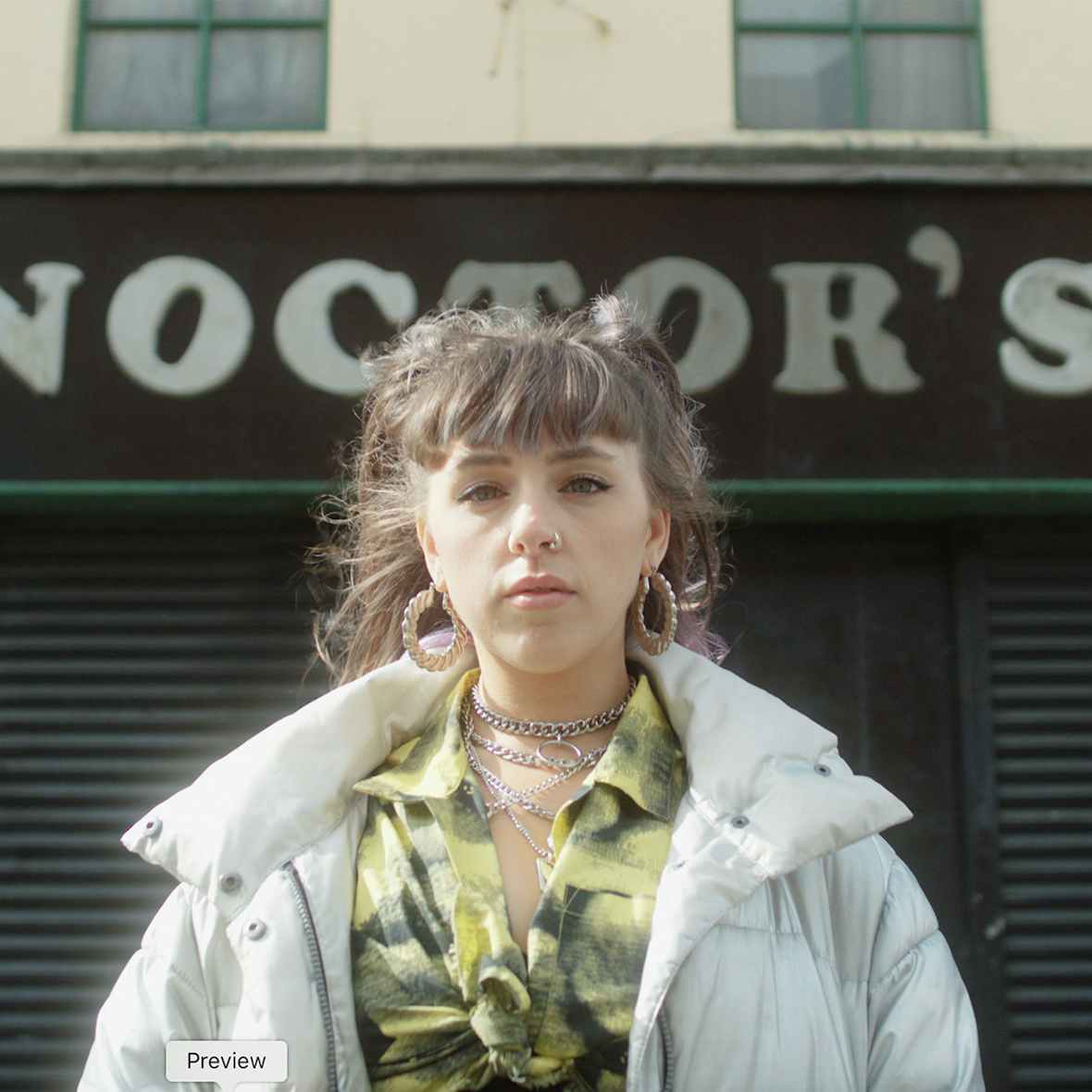 The Dublin musician is soundtracking the stories of Sheriff Street with sweet UGK sounds and Irish harp-playing.
Gemma Dunleavy's new EP Up De Flats is a love letter to north inner city Dublin. The songs are teeming with local voices and perspectives, from neighbourly soundbites to the real-life stories that inspire the lyrics. A black-and-white photo of a childhood friend adorns the cover. On the summery, spring-loaded, UK garage-inspired title track, a chorus of neighbours chant in unison; ​"we'll be shouting up the flats from the rooftop!", proudly defiant in the face of encroaching gentrification.
With a sound that joins the dots between garage, early ​'00s RnB, and the crystalline trickle of Roisin Berkley's traditional Irish harp-playing (which has become a trademark of Dunleavy's sound) this is grassroots storytelling delivered via club-friendly pop songs. On the caramel-smooth, roof-down jam Cruisin, Dunleavy croons; ​"I wanna be flying down the Boundary feeling the breeze /​revving up the gas with your arm around me", backed by fluttering harp and guitar. Elsewhere, the dark lullaby Setting Son employs mournful, minimal guitar to convey a frank and heart-wrenching tale of love and addiction, ​"Each song is written from a different perspective of someone in my area; someone I've grown up around or someone who is from my family," Dunleavy tells me.
The Dublin-born songwriter and filmmaker had originally intended to make a documentary about the city's Sheriff Street flats. But when Dr. Martens offered to lend their support through their Dr. Martens Presents platform, Dunleavy also started to envision a sound piece that captures the spirit of the forthcoming film.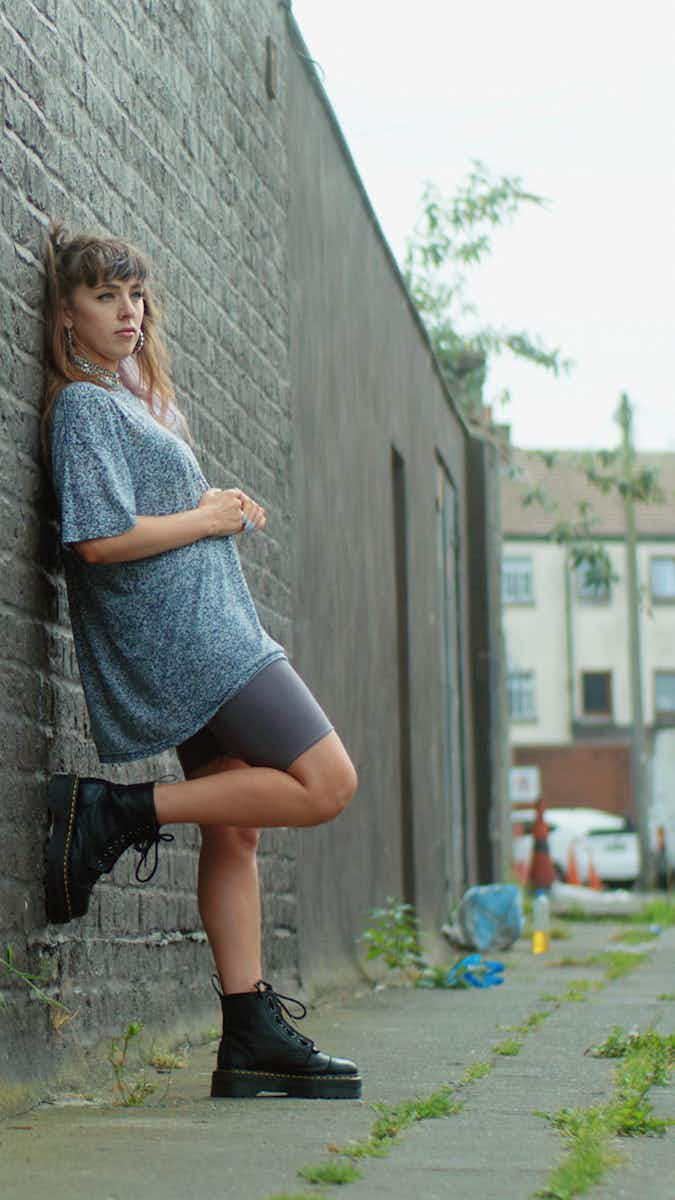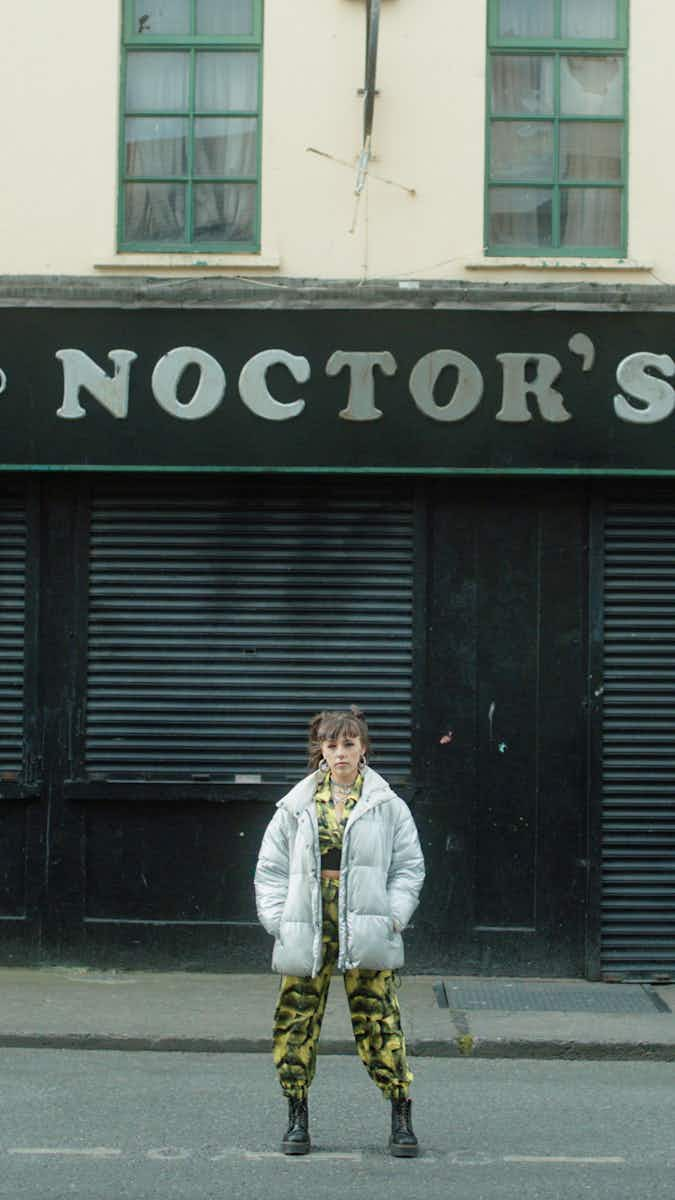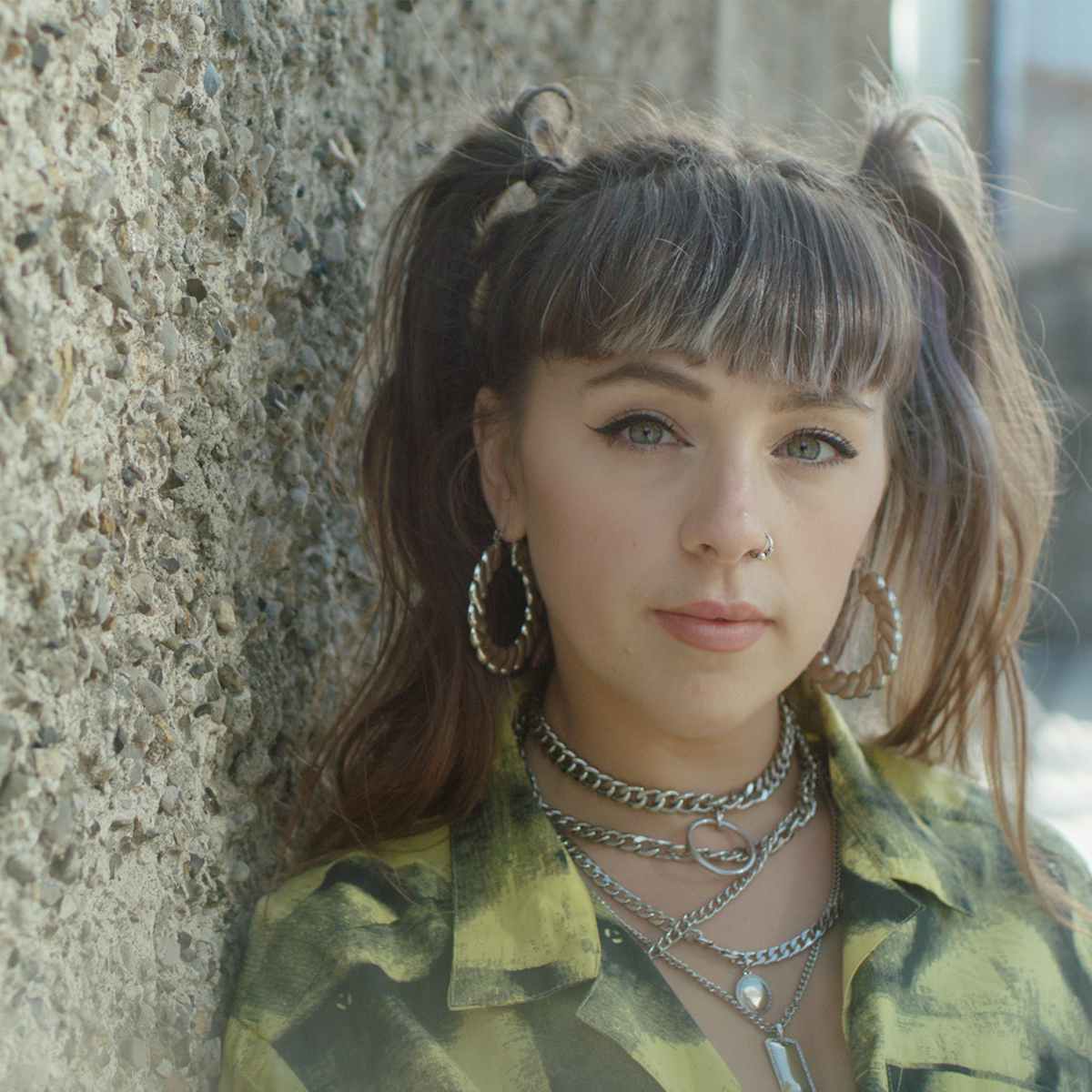 The aim of the Dr. Martens Presents platform, which is to champion independent artists and their rebellious creativity, chimed perfectly with the concept of Up De Flats. ​"Dr. Martens were really helpful with anything that I needed," Dunleavy says, ​"and it was really important for them to give me full creative control because I'm representing my area, so it was important to speak about it in the right way."
Putting the EP together during lockdown posed an initial challenge for Dunleavy, a prolific collaborator who has previously worked with the likes of Sharda, Orlando Volcano, Murlo and Manchester dancehall collective Swing Ting.
Used to having people around her in the studio to distract her from herself, Dunleavy spent the first few weeks of the lockdown in a state of inertia. ​"You know when a bluebottle gets stunned by the sun and they're flying really slowly; and they just can't move? I felt like that in the beginning," she recalls. ​"I wasn't even listening to music. And I was like how do I make the first step here, what do I do?"


Thankfully, she was able to thaw her creative freeze with the help of her producer/​engineer friend Brendan. ​"I was producing, he was producing, and we were both sending each other voicenotes of what we were doing constantly," she recalls, explaining that she would sometimes work from 7am until 4am the following morning. ​"I was just ordering food to my room. I literally wasn't leaving my computer."
All that hard work clearly paid off; Up De Flats is a warmly personal collection of catchy pop that sends out a wider sociopolitical message. As with the documentary, Dunleavy uses a personal approach to explore gentrification. ​"I wanted to create a time capsule of the essence of our community right now; ​'we are deadly, save us'… Some of the people that you hear speaking on the record might have been some of the people I had happened to bump into on the street. But also, I'm from a really close-knit family and a lot of their voices can be heard in the songs, which just makes it feel all the more special."


Up De Flats is out now. Gemma Dunleavy is performing the EP in full at 7pm GMT on 16th July for a Dr. Martens Presents livestream, which you can watch via Instagram