Grove: Bristol's wildest club kid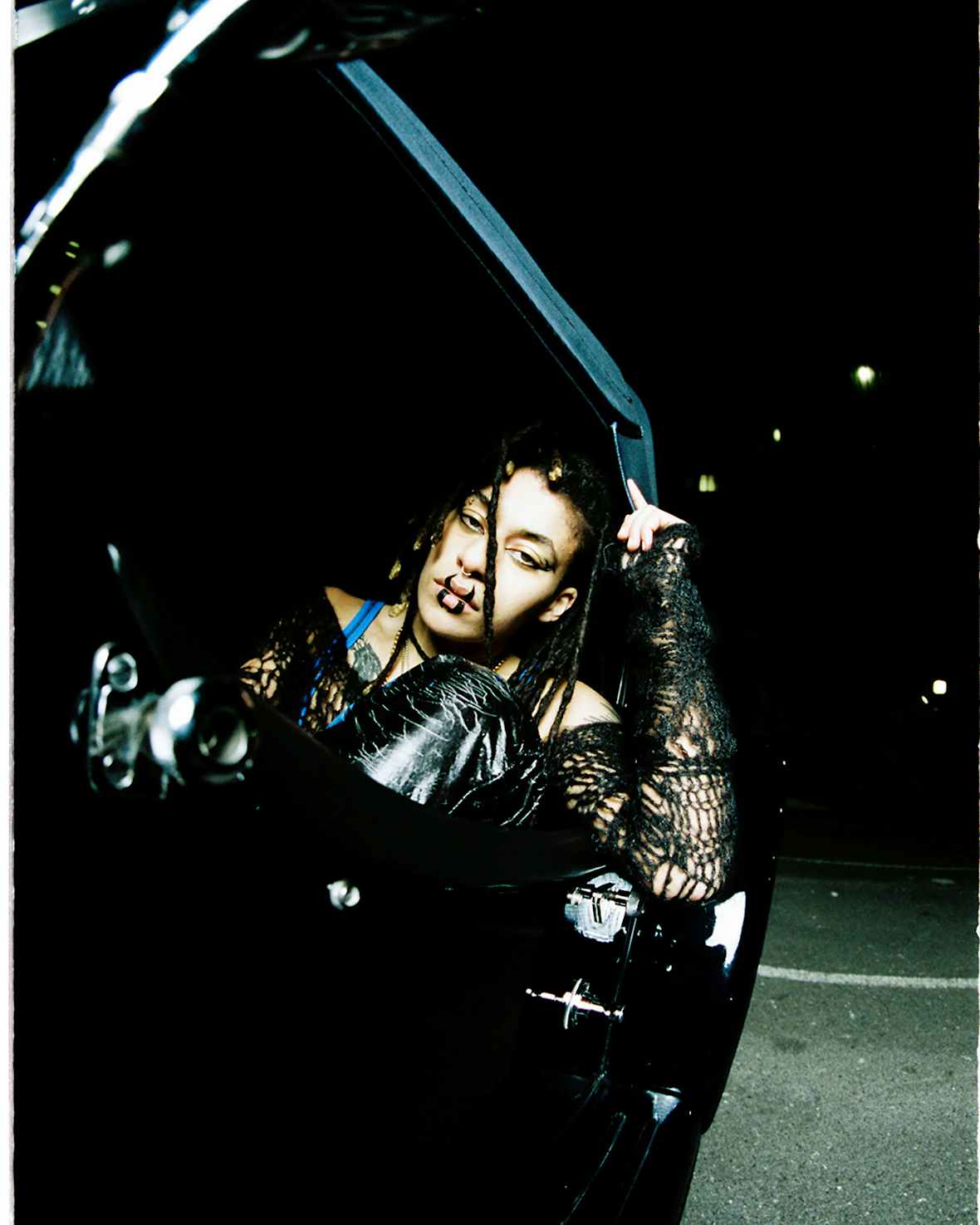 To celebrate the launch of Gotham City's The Batman, we're shining a light on a musician whose menacing melodies and influences match the formidable anti-hero. Get to know the producer, DJ and vocalist who is taking no prisoners.

This feature is part of our Gotham After Dark series, exploring the interaction between urban settings and music, celebrating the release of The Batman.
Grove​'s music evokes the darker side of an adrenaline rush. You might call it a soundtrack to the other side of midnight. Or Gotham in the pre-dawn gloom.
The tracks created by the producer, DJ and vocalist are incisive, propulsive and chaotic, and thrillingly so. They take no prisoners, too, as on tunes like Ur Boyfriend's Wack – the clue's in the name there. But Grove flips textbook sexual braggadocio into a queer anthem, putting to shame men lacking sexual prowess.
Neither are they afraid to tackle a challenging cityscape. Can you name a single renter who's yet to be burnt by the housing crisis? Grove's 2021 track Fuck Ur Landlord is a menacing manifesto directed at the young person's common enemy, delivered by way of snaking, nagging bass.


Yet for all the subversive, something-of-the-night thrill of their music, when I meet Grove in THE FACE offices In North London, they're surprisingly cheerful. For them, their music is intentional in reflecting their headspace, and so can change depending on Grove's experiences and current mindset. For the time being it's two things: ​"I pinpointed it to both catharsis and sensuality right now."
The music is a way to ​"expel energy," to vocalise things often difficult to express. ​"That stems from when I was younger. I had a lot going on in my internal world as a very shy kid. I didn't really have any ways to express myself that was emotionally intelligent. So I did it through music."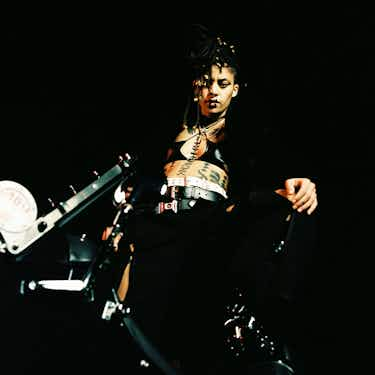 Listen now:

Grove on their state of mind
Originally from Cheltenham, Grove moved to Bristol aged 19. Now they consider themselves a product of the city's anti-mainstream music scene.
"Every track is created to be performed live in some sense," they say with a smile. ​"So it means the live shows are, like, 20 times more intense than the recording."
That intensity comes from a number of lived experiences, everything from what they listened to as a child to the tendency to live in sunlight-denying basement flats. ​"What underpins my headspace is this general darkness. That's not to say that everything's, like, unhappy. That's just the palette of my brain right now."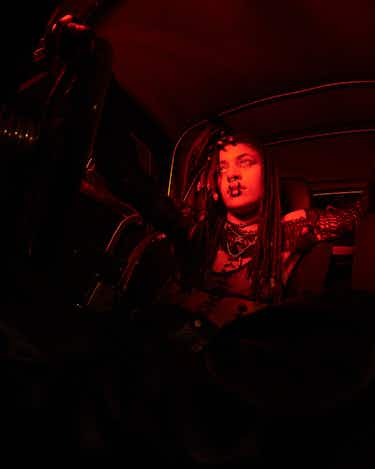 More shadowy sounds and a grimier musical template are things they've always gravitated to. In their youth they lapped up artists like Debbie Friday (shout out to the Bitch Punk EP) and Eva Lazarus, all the while also appreciating the more soulful and emotive sounds of Erykah Badu and Lauryn Hill. Equally, as a defiantly experimental artist, they take from their cultural heritage and what they call their ​"melting pot of experience": genres like jungle and dancehall, and Bristol's dirty bass scene.
Lyrically, too, they take from day-to-day life, identity, queerness and the euphoria of club culture.
"Obviously, my politics feed into my artistry. But also, it's just me. It's important for me to be making stuff with intention. That might be that I want a track where I can dutty whine in the queer club and not hear the word ​'cocky'!" they laugh. ​"Or to make people aware that landlords as a concept is actually pretty fucked up."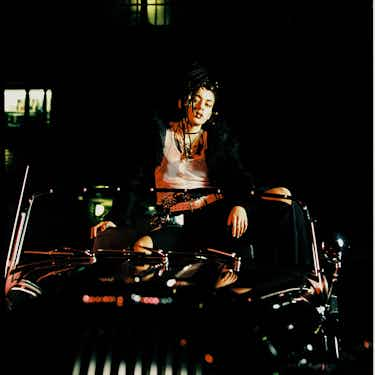 Listen now:

Grove on the Bristol music scene
All of which goes some way to explaining why their live shows are no-holds-barred, and that includes their onstage aesthetic: expect mesh, destroyed fishnets, leather and harnesses. And bass of course. Check out the rubbery, supple, shifting textures of their track Slippery for the perfect marriage of sound, vision and ethos.
For Grove, it's about taking back the night, and a creative zone all their own, ​"because, again, from being shy when I was younger, there were limited spaces where I felt comfortable". So they're reclaiming the dancefloors and darkened corners of bustling nightclubs, marking out a place for themselves and others to feel free.
"When I'm in a sweaty room, surrounded by other people enjoying the same thing, with a crazy amount of bass wobbling your skin – that's the time I feel most connected."
Welcome to the Grove rave.
After Dark: a playlist of all sorts of my fav flavours <3
Styling: Hollie Williamson
Hair and Makeup: Rebecca Davenport