How Harry Styles scored the biggest hit of the year with As It Was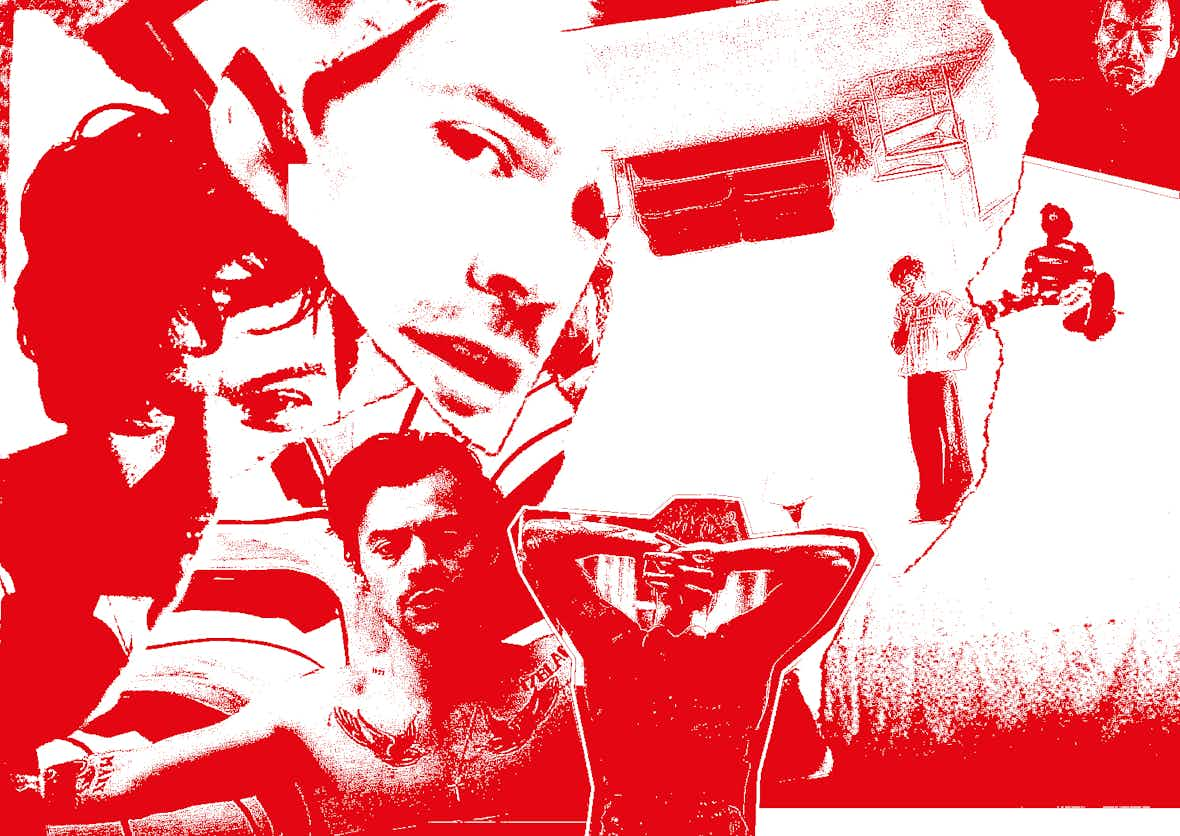 10 songs that defined 2022: The Harry's House single was truly unescapable.
"Come on Harry, we wanna say goodnight to you!"
As opening lines go, it was far from the best: a cutesy-cute, American-accented little kid, leaving a bedtime message voicemail for Uncle Harry. No shade to five-year-old Ruby, daughter of Los Angeles-based British TV exec Ben Winston (best known as James Corden's producer wingman) and, in fact, goddaughter of Harry Styles. But, well, pass the sick bucket.
No shade either to A‑ha, the Norwegian trio who created a handful of indelible ​'80s pop bangers. But was their frenetic 1985 synth-bop Take On Me the best blueprint for the comeback single for the biggest boy band graduate in the world?
Turns out it absolutely was, and that significantly more people like Good Ship Lollipop-style spoken word intros than don't. Apologies, Ruby, I now feel suitably Grinchy, although at least I have an influential figure in (or near) my corner.
"I didn't think As It Was was a single," co-writer Tom Hull, the Brit formerly known as recording artist Kid Harpoon, admitted last month in an interview with Music Business Worldwide, ​"and it'll probably be the biggest song of my career!"
He's probably not wrong. Upon the song's release on 1st April, its feats were no joke. The Guinness World Record for Spotify's most-streamed-in-24-hours track by a male artist. Apple's most first-day streams for a 2022 release (OK, it was only April, but still cool). An instant Number One in the UK, where it stayed for 10 weeks, the longest reign of the year so far.
In the US, it's been even stickier: with 15 weeks atop the charts, As It Was is the longest-running American #1 by a British artist ever, not to mention the fourth longest-running #1 in the history of the Billboard Hot 100. No wonder Styles has regularly been deploying the song at the climax of his Love On Tour stadium run. Kid knows how to harpoon an audience just before they head, delirious, for the exits.
But even before it was bossing the charts, the song – and its equally viral video – was the perfect curtain-raiser for Harry Styles: The Gucci Gadabout Phase. The first single from third album Harry's House, As It Was served notice that the ​'70s singer-songwriter vibes of his 2017 self-titled debut were long gone. Now polysexual Styles was going for sometimes maximalist, sometimes sleek, always earwormy, electronic future-pop (although, melodically, Grapejuice sounds litigiously like Let ​'Em In by Wings. Just sayin').
As it was followed by a suite of equally great videos, fabulous looks and, erm, boring interviews – not to mention a globe-girdling run of shows that made even the windiest of arenas feel like one big love-in – As It Was went to Number One in 35 countries and became a blinding, all-consuming signifier of Styles' arrival as the greatest male solo star in the world right now. Misfiring roles in two misfiring films released only a few months later? What misfiring roles in two misfiring films released only a few months later?
Harry 4 Glasto ​'23? If he does, you can bet that, 15 months on from its release, As It Was will still be inspiring set-closing ecstasy. A song of this year, for next year, too.
Say it again: sorry, Ruby.


More like this