Lewis Capaldi exclusive: ​

"

People thought I was on coke"
Botox, Buckfast, behavioural therapy and belly laughs: how the superstar singer-songwriter fought Tourette's for his triumphant comeback.

On stage at TRNSMT in Glasgow earlier this summer, Lewis Capaldi told it to his audience straight: his second album still wasn't out because he'd been otherwise engaged during the pandemic.
"I was supposed to have loads of new material for you, but I am a lazy cunt," the festival headliner said breezily to his hometown crowd. ​"I spent lockdown masturbating. For the children in the audience who don't know what masturbation is, it's like eating loads of sweeties and you're like… ooft."
Beat.
"My mum's here, by the way."
Then, as the laughter ricocheted round Glasgow Green, it was straight into another soulfully sung weepie about a messed-up love-life to which everyone – everyone – sang along.
Five weekends later, another festival, another onstage routine. And another explanation for why the Scotsman might not be wholly on top of his game. With Divinely Uninspired to a Hellish Extent, he had the biggest-selling album in the UK in 2019 and 2020, and in America, five Billboard Top 10 singles from that debut, including transatlantic #1 in Someone You Loved.
"My arse was just caked in shit," the thickly-accented Capaldi says of his pre-show challenges to some 30,000 people gathered in front of the main stage at Sziget Festival in Budapest, Hungary. ​"And the front end was no prettier." I watch from the crowd as an artist with over 25 billion streams – from, again, one album – cheerfully prattles on about troubles with his rear-end, and with his genitals, for several minutes. Like Capaldi, I speak fluent Scottish Lad, and I can barely keep up.
Even for an audience comprised of a large number of backpacking, holidaying, and stag- and hen-partying Brits, this was surely a bit baffling. It's hard to imagine patter even vaguely approaching this from fellow festival big-hitters like Dua Lipa (on in Budapest the night before), Calvin Harris (straight after) or Arctic Monkeys (two nights hence). You wouldn't even get it from Slipknot.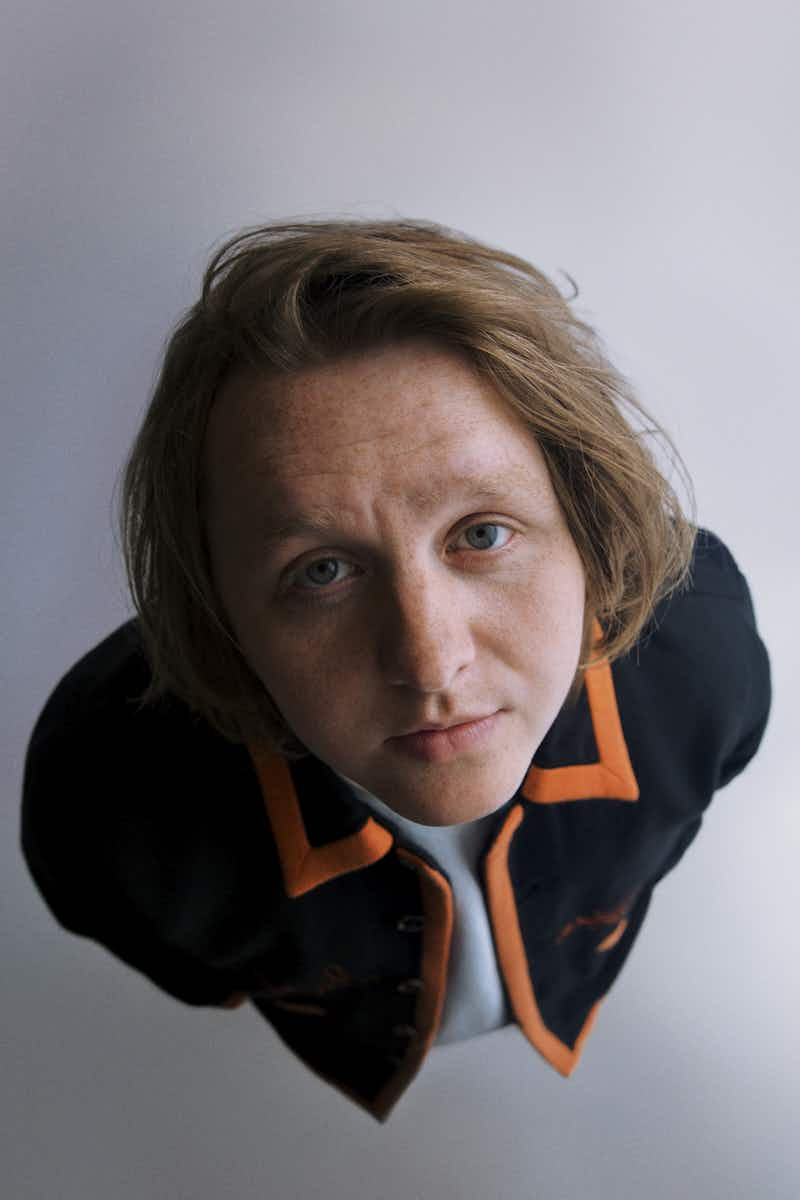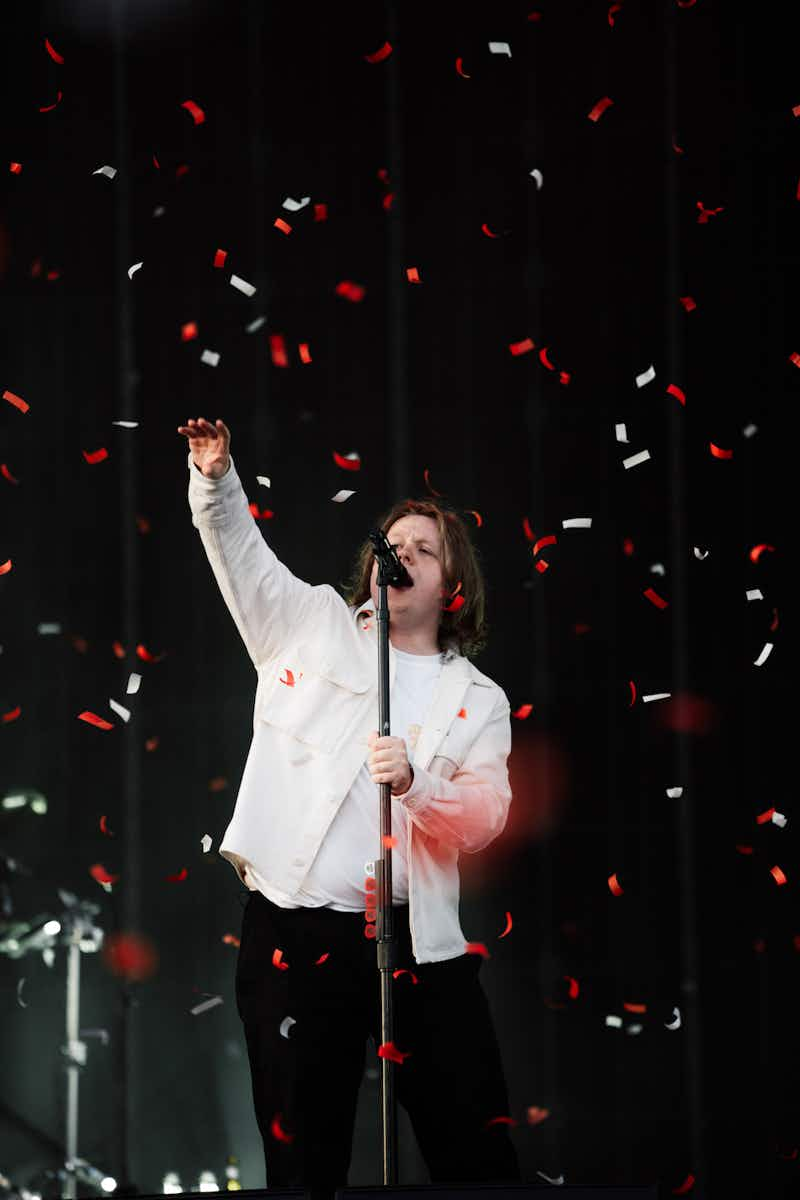 But Capaldi's diarrhoea? Everyone laps it up.
In between those two festival appearances in Lewis Capaldi's Comeback Summer, though, came another main stage moment when even The Laughing Balladeer was beyond shits and giggles. When one health condition caused another, his team feared the worst, and Capaldi had to acknowledge that his own behaviour hadn't helped.
"I had a panic attack on stage at Latitude," the 25-year-old tells me when we speak in Budapest, a few hours before showtime at Sziget. He explains that, headlining the Waitrose-in-the-woods festival in Suffolk in mid-July, he was singing Maybe (a middling album track with just the 64 million Spotify streams), which comes halfway through he and his four-piece band's set.
How did the panic attack manifest itself?
"I just start feeling mental," he says, seemingly the clearest way he can describe it. ​"It's the thing I'm thinking about all the time – I've got quite a bad thing about anticipation. Then I just got really pissed off. Things had been going so well up till then, so I just angered my way through it. But then it's the aftermath. Now the Tourette's and my twitching get quite bad after a panic attack, and it makes it hard to speak and sing and play guitar."
Did the audience spot it?
"I don't think so. It was a headline slot at Latitude so they were all steaming!" he replies cheerfully. ​"I don't think you'd be able to notice if you don't know me. But my mum and dad, who were there, noticed. I came off and my tour manager said: ​'I can't watch you do that on stage again.' But I had been drinking three days before," he says, slightly sheepishly.
It was especially frustrating for him because, at TRNSMT, ​"I was crying with relief. I wasn't twitching but I was nervous – sold-out, home crowd, 60,000 folk there. And I started singing Grace, the first song, and everybody just went mental. The fucking noise! I was like: ​'Oh, I'm fine.' Because I had been thinking: I don't know if I'm gonna be able to do this again."
Please be upstanding for the key-change in The Ballad of Lewis Capaldi: the story of the biggest new British star in the world, and how massive, onrushing fame tipped him on his arse (his words, more or less). It's so funny it hurts.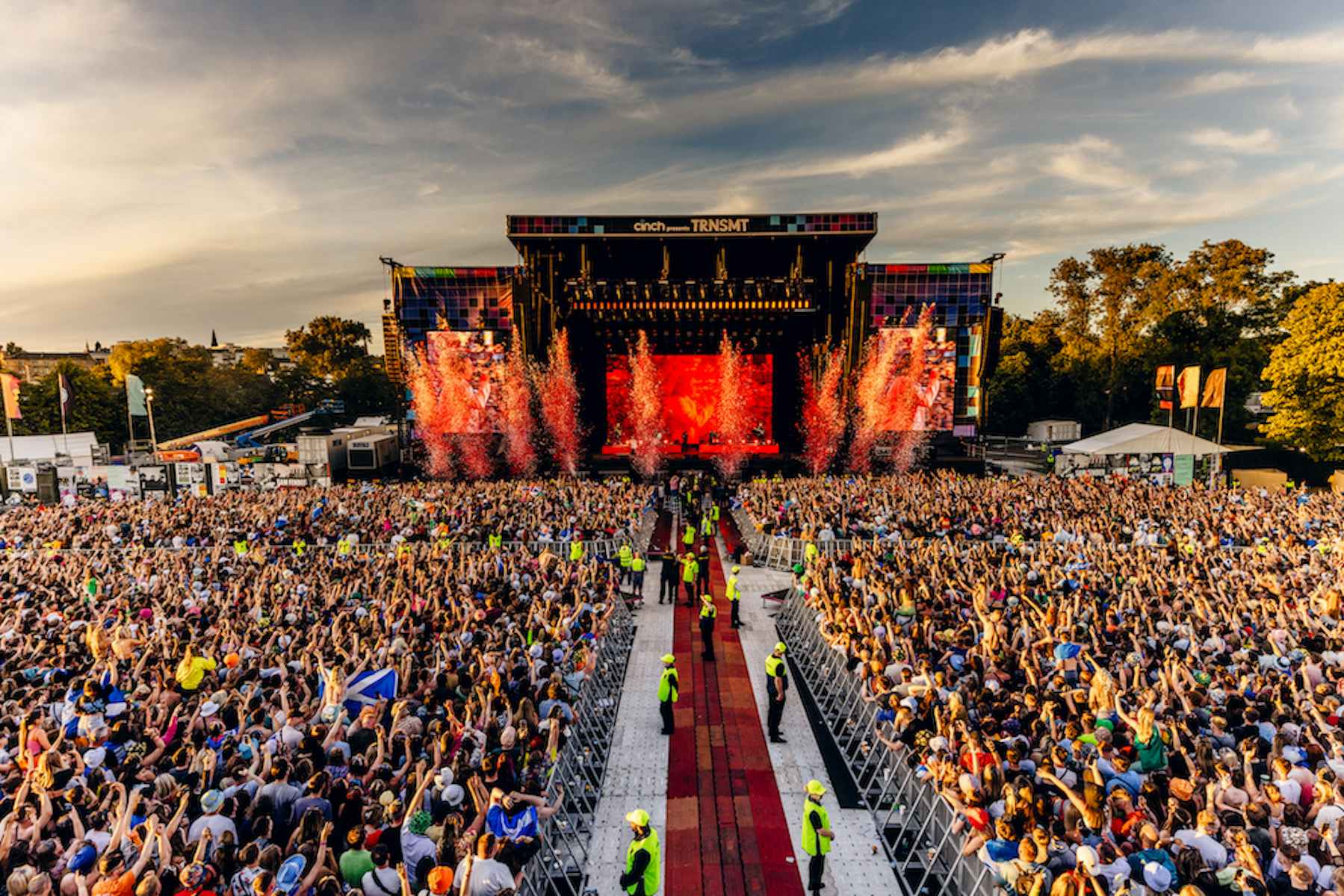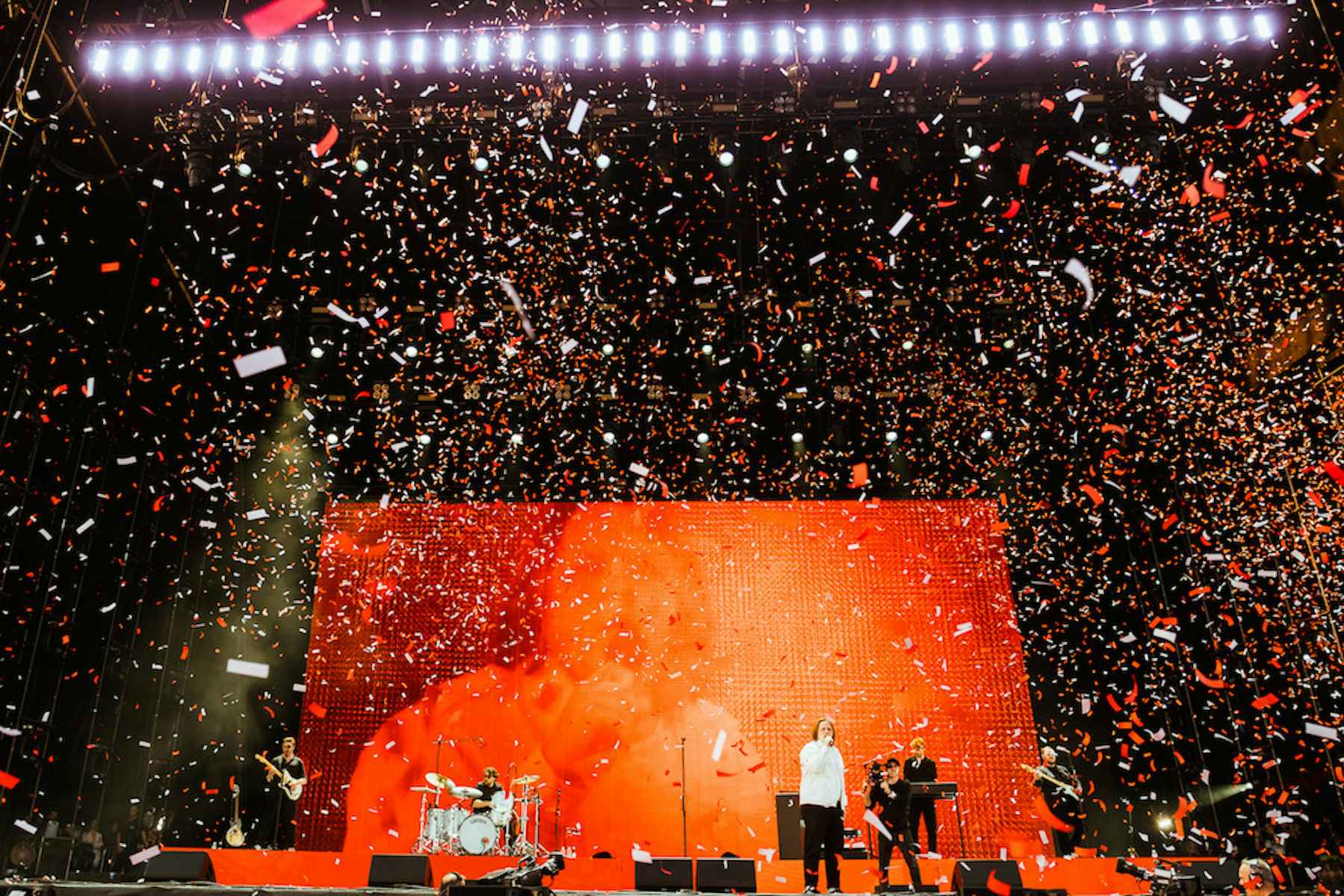 Capaldi and I are sitting in a deserted lounge area in his grand Budapest hotel. He's dressed for schlubby comfort – canvas chinos, Nike trainers, basic T‑shirt that's off-white (and definitely not Off-White) – and will roll straight on stage in the same clobber.

This is his first interview for his new music, and his first time publicly discussing the physical and mental challenges he's faced over the last two years. But even though, to better keep his mental health in order, he's not drinking right now – and Lewis Capaldi loves ​"getting pished", as anyone who saw him on telly, tottering on to collect his two 2020 Brit Awards, bottle of Buckfast in hand, will remember – he's calm and relaxed. He's enjoying a summer run of well-spaced-out European bookings that are a mix of catch-up shows delayed from 2020 (including two nights at London's O2) and his first festival headline slots. His second album is finally finished, and the first single, Forget Me, is only four weeks from release.
The video? Why, it's a shot-by-shot, crotch-by-crotch remake of Wham!'s Club Tropicana clip, filmed in the same hotel in Ibiza, Pikes. Yes, Capaldi is wearing tighty-whitey Speedo's, just like George Michael did in the 1983 original. You may already have spotted the giant high street billboards featuring a still from the video, the singer-songwriter, cocktail in hand, brazenly bulging (in all the wrong places). True to form, he can joke about his appearance, but the quip also conceals a tough truth: ​"If people ask me why I gained so much weight, I'm like: ​'It was for that role!' But it was a bit a sobering seeing myself [semi-naked]."
The song's existence, his first new music in over three years, was to be announced onstage at the end of the second O2 show, three weeks from now, in a moment specially choreographed for TikTok. The platform is Capaldi's playground, where likes for his hilarious, self-mocking, reliably scatological skits (17.3 million) speak much louder and more raucously than his Instagram followers (5.5 million). Come for the jokes, leave before a starry-eyed obsessive does an overwrought cover of one of his songs.
But even when Capaldi is relaxed, his body is not. As we speak, his left shoulder is twitching – not violently, but it's jolting up towards his ear. You really feel for the guy. And this is a good day. On a bad one, much of his upper body can spasm and jerk. It's exhausting just looking at him, and alarming. No wonder observers might naively assume the rockstar obvious.
"Yeah, the perception is weird," he acknowledges now. ​"Even if you were on hundreds of gear, you'd hate it if somebody goes: ​'Aw man, you're fucked by the way.' So if you're sitting there sober as a judge, twitching a wee bit, and people make assumptions, obviously that makes you uncomfortable. But I don't mind people knowing that I've got Tourette's."

According to the Tourette Association of America, ​"Tourette Syndrome (TS) is a neurodevelopmental disorder that becomes evident in early childhood or adolescence. It is part of the spectrum of Tic Disorders and is characterised by motor and vocal tics." As the organisation's defiant, double-meaning tagline puts it: ​"Uncontrollable. Unstoppable."
"I didn't think it was a big thing," Capaldi continues. ​"But then obviously going to therapy, and talking to you about it, I guess perception is a big thing. Even today I was twitching a wee bit on the flight [from the UK]. And the stewardess came up to me and goes: ​'Are you OK? Are you going to be fine to fly?' I'm like: ​'If you mean to fly the plane, no! But I'm fine to sit here!'"
Capaldi started to notice something was wrong in early 2020, as he bounced from an Australian tour straight into UK shows. It was meant to be a homecoming and a victory lap: the only artist ever to sell out a run of arena shows before he'd even released a debut album. Such was the power of Someone You Loved, the inescapable, seven-weeks-at-Number-One sound of 2019. As he puts it, he and his band were always playing catch-up with the huge international success generated by that song.
"Maybe it was reality catching up to what was happening, but I had been supporting Sam Smith across Europe in arenas in 2018. And now, less than two years later, I was doing the same. It was just that worry. That's when that twitch started to be really apparent. But I didn't know it was Tourette's. So I was like: ​'What the fuck is happening?'"
On a bluntly practical level, his shoulder twitch – contrary to popular perception, Tourette's doesn't only make sufferers swear uncontrollably – made playing the guitar problematic.
"At Wembley I had to stop playing halfway through Fade, the last song in the set, and restart it. It was weird. There was a review in one of the newspapers that mentioned the twitching, and I remember reading tweets where people thought I was on coke. I'm like: as if I'm going to take coke before performing in front of 15,000 people!"
He had a panic attack onstage practically every night of the arena tour. Cardiff was OK, because it was the smallest show. Ditto Aberdeen, because it was the last one. ​"But apart from that, it was this really intense feeling of worry and anxiety."
With the aid of therapy over the last two years – ​"CBT for a bit, that was good. CBIT [Comprehensive Behavioral Intervention for Tics] therapy for my shoulder, that didn't really help. Botox for my shoulder, that helped for a wee bit. And I've tried a bunch of different therapists" – he came to understand that his anxiety was deep-rooted. ​"It had just never been to the point of panic attacks.
"When I was wee, my maw used to come and tuck me in at night, and I would ask her if she'd locked the doors. Did she make sure? Can she go and double-check? Then with the Tourette's: I realised that when I was growing up, I used to do these big deep breaths. I'd close my eyes all the time. I had to push my face in certain ways otherwise I felt weird. All that makes sense now."
But in March 2020, all that was a mystery to him. He just knew he was twitching and panicking, nightly, on stage. Was the thing he loved – that he'd been doing since he was a plucky underager with a guitar, having a go in pubs and clubs across central Scotland – fundamentally bad for his health?
"I was thinking: am I gonna have to just not tour, and do a fucking Beatles? But people don't buy music the way they bought music in the ​'60s, so I'd be fucking skint!" he says, laughing. ​"That's the whole point: I want to play gigs. I don't want to do anything else. I just did that video shoot in Ibiza for two days. And it was just boring as fuck, man, sitting about all the time. This isn't why I got into this. So to have the one thing that you were latching onto as the reason to do it look like it might be, as you say, untenable and not doable for the foreseeable – aye, that was fucking shite."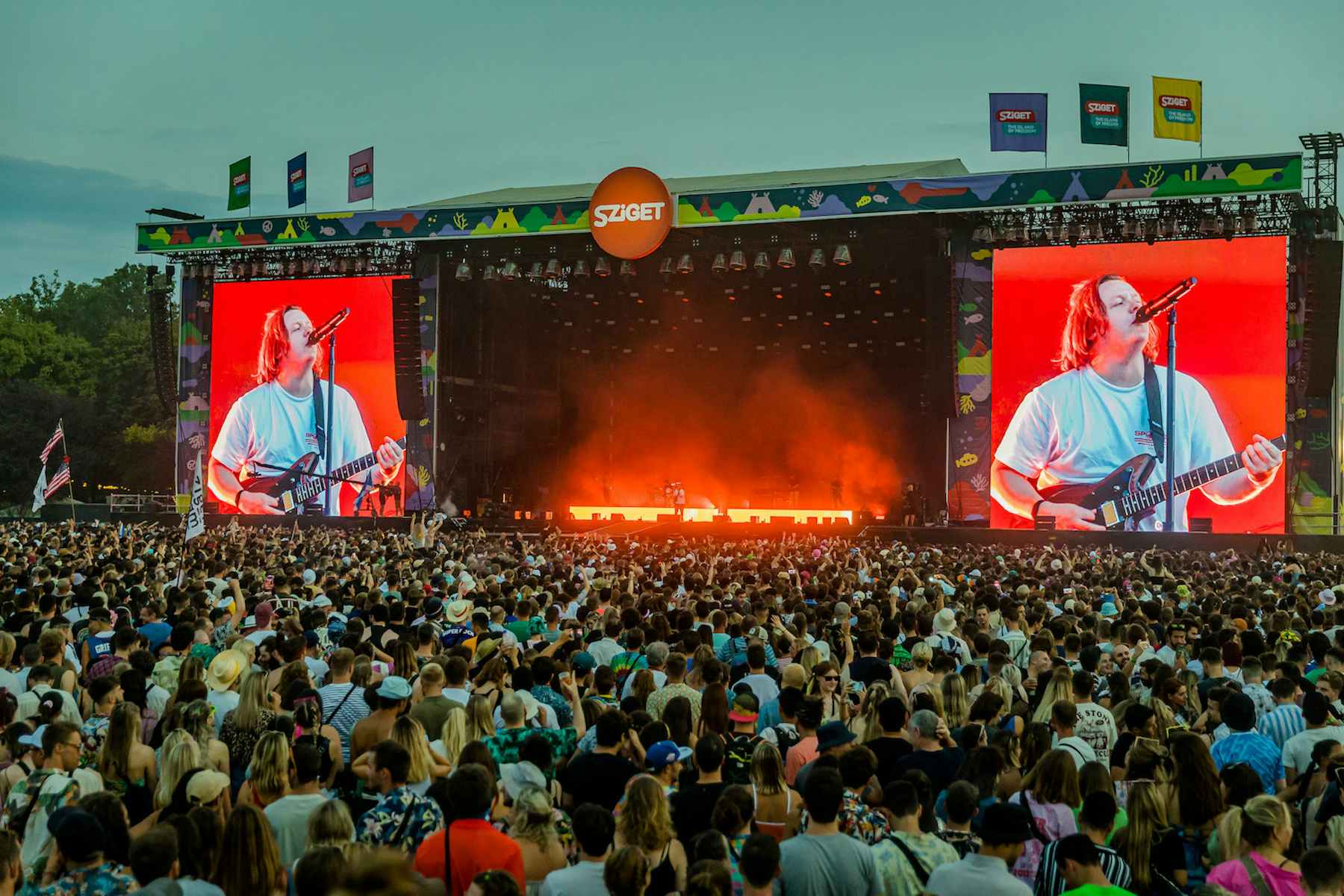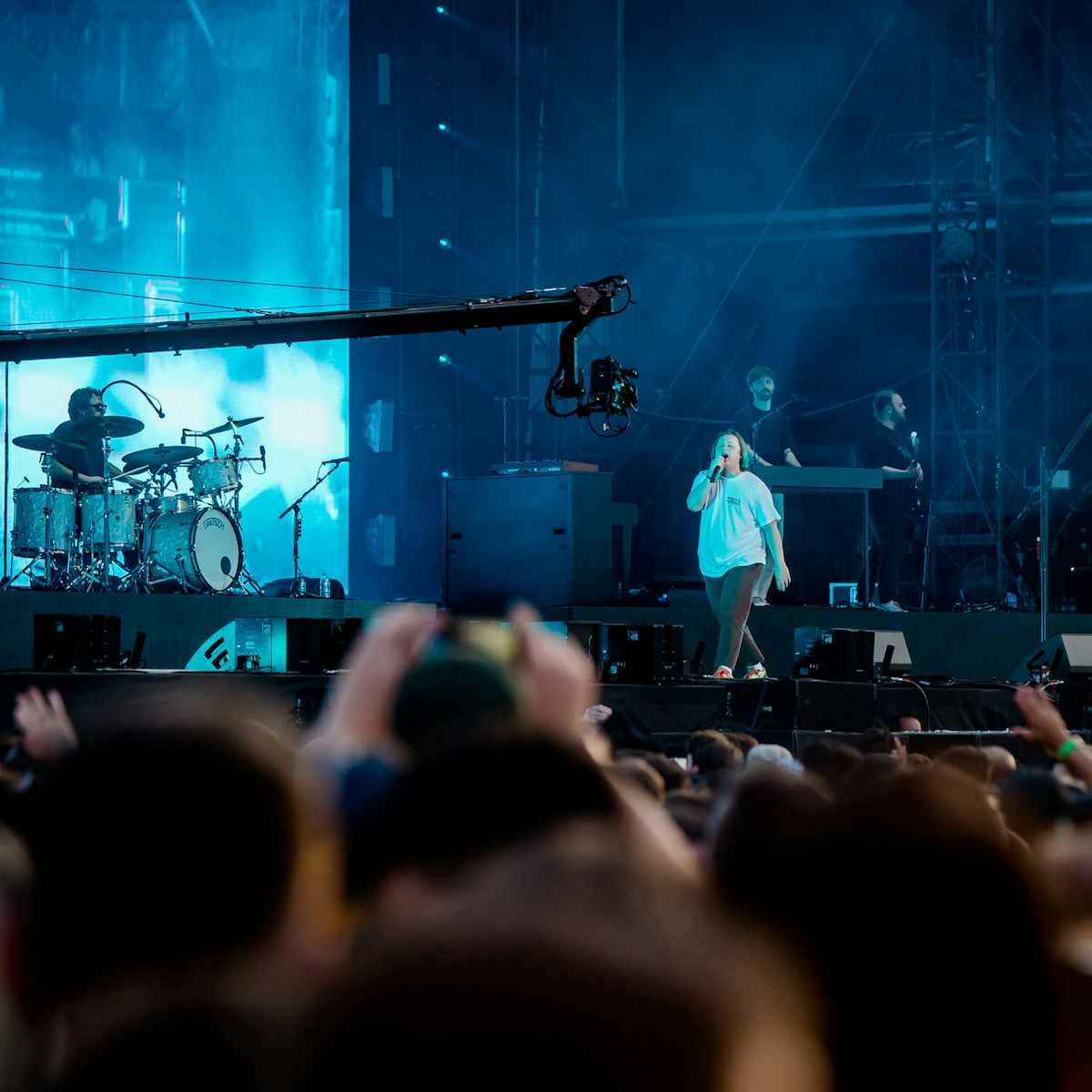 Straight after those UK arena shows, he and his band were due to fly to America to support Niall Horan.
"I remember dreading that. That would have taken us all through spring, then we had to come back and do festivals all over the world. And I had headline shows in America booked in September. The last shows were booked for October 2020, on my birthday weekend, two nights at The O2 in London. And those were going to be the last shows of that whole first album.
"But when we didn't have to fly to America to play with Niall, I remember just being so fucking relieved. I was definitely like… I wouldn't say on the verge of a breakdown, but I was definitely burnt out. And I thought: I need to sort out whatever this is."
Covid ended up being a lifesaver for Lewis Capaldi. When lockdown halted his touring, he got to go back to his childhood home in Bathgate, a small town in Scotland's central belt, between Edinburgh and Glasgow. And he got to shut the door on the madness that had engulfed him. Although, as he points out, he was still doing US promotion for Before You Go, which was originally just a bonus track on an extended UK edition of Divinely Uninspired…, via Zoom.
"We managed to get a Number One song on pop radio in America from my mum and dad's house!" Whether it was because his emotionally naked pop songs struck an even louder chord in Covid, or because, yeah, it was probably that, even a locked-down Lewis couldn't help having hits.
But mostly, he had time to live, and start planning his next moves. In the shed at the bottom of his parents' garden ("me and my pals used to get pished in there all the time"), he started writing. Then in summer in 2020, after the first lockdown eased, he moved into a ​"big kind of farm thing" that he'd bought a few miles outside of Glasgow.
"It was actually Ed Sheeran that sent me the gaff, on Rightmove," he says, which demonstrates that the tattooed troubadour's canny, estate agent-style approach to conquering the charts has literal, real-life applications.
"Ed was quite good, actually, over that lockdown period, just talking to somebody who's had a successful second record. He was maybe the last UK artist – well, except for Dua Lipa – to have this massive first record and then the second record done even better. It was nice to have that, someone to just bounce things off."
When Capaldi said he was considering buying a place in Glasgow's bougie West End, Sheeran advised him that that would surely only be a short-term prospect. Better to live outside of town, but within driving distance. ​"I was on FaceTime with him one night and he found this place. I Googled it, went and looked at it, boom, bought it, done. And then I realised it was a fucking shithole inside! That's not Ed Sheeran's fault," he clarifies, hastily, ​"that's my fault."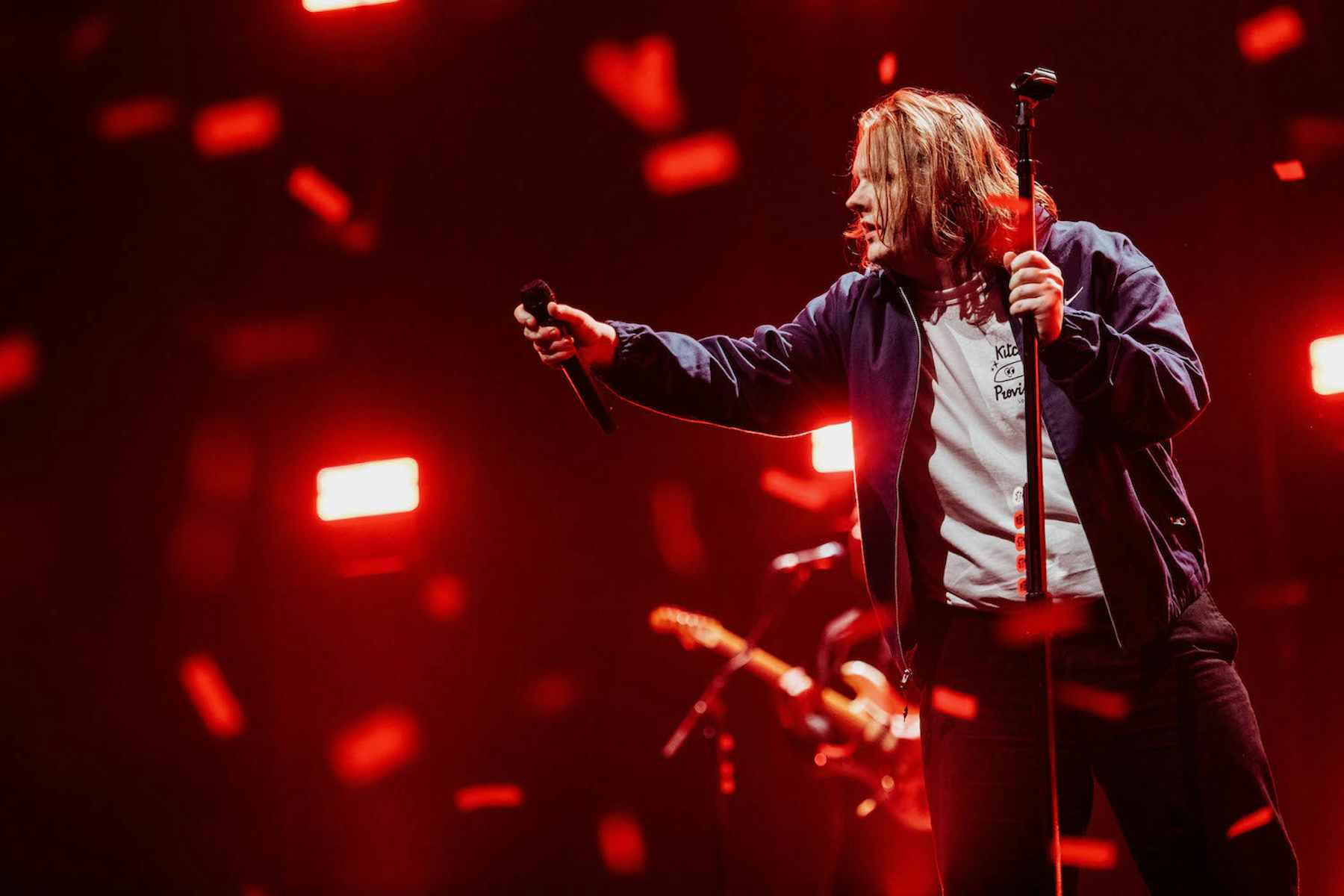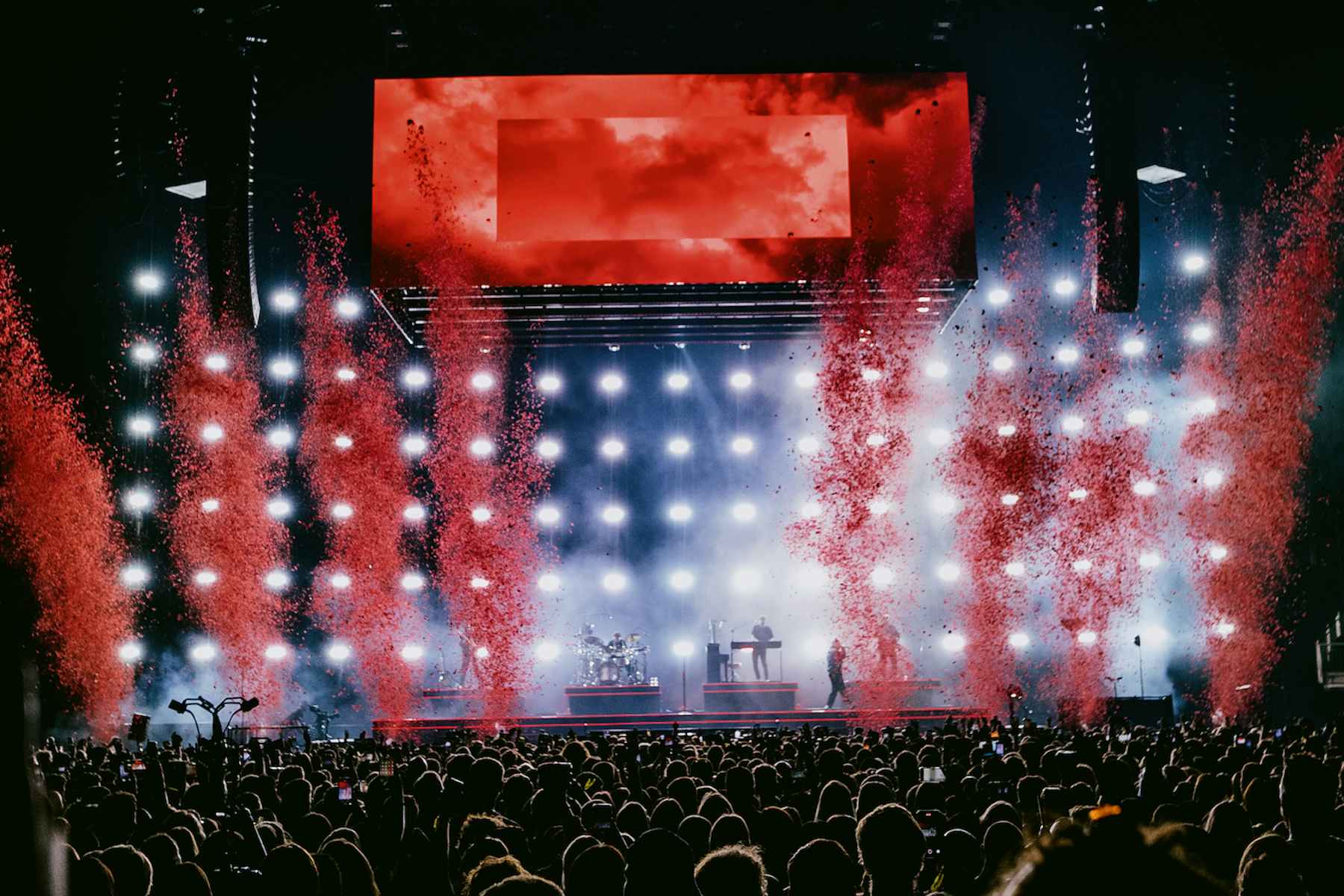 While renovations took place (they're still ongoing, not least because ​"my dad fell out with the interior designers so we're back to square one"), he moved back out again, in spring 2021, to the West End of Glasgow. For a lad who'd been working like the clappers at his music since his manager discovered him aged 18 on Soundcloud, it was at last his time to ape his schoolmates who'd become students – with pots of pop star cash to splash.
"I got to have the summer there. It was like being at uni but with all this disposable income. I was boozing too much and eating what I liked, which was class. But by the end of it, I'd put on about four stone that I lost during the first lockdown," he admits, stoutly unbothered.
Meanwhile, he was collaborating. He'd recorded a track with Calvin Harris at the latter's Ibizan studio, but when he texted it to the singer, Capaldi was so underwhelmed with the result that he took the mature route: he ghosted the world's richest superstar DJ/​producer (he still hasn't texted him back). He wrote with Matty Healy of The 1975, Harry Styles wingman Kid Harpoon, Shellback, Gary Barlow. None of those collabs made the final cut for the album, though. He went to Los Angeles for a six-week writing expedition towards the end of 2021. He came back with a bit of one song.
Sure, there was a trip to Sweden, to collaborate with Max Martin and his ​"mob" on a belting power ballad that has made it to the finished album. And that man Sheeran pops up, with a co-write on another big fat ballad. But that aside, the vast majority of the album came to life in a succession of Airbnbs and local studios in unstarry bits of central Scotland, Capaldi reteaming with the same below-the-radar writers with whom he'd made his first album.
All of which is to say, for his second album, Capaldi didn't want to do the obvious: no star-chamber writing camps; no features; no ​"here's my bold new direction".
"We didn't want to try and do these broad-stroke, experimental sessions. One, because it wasn't what I wanted to do. And two, I didn't want to meet new people on Zoom, which we would have had to do because of Covid. I just wanted to have this comfortable, we're-all-there together feeling."
In sum: ​"If this record feels familiar to people who listened to the first record, that's because it's supposed to. It's not supposed to be this brand new, branching-out-into-new-shit thing. It's supposed to be the same."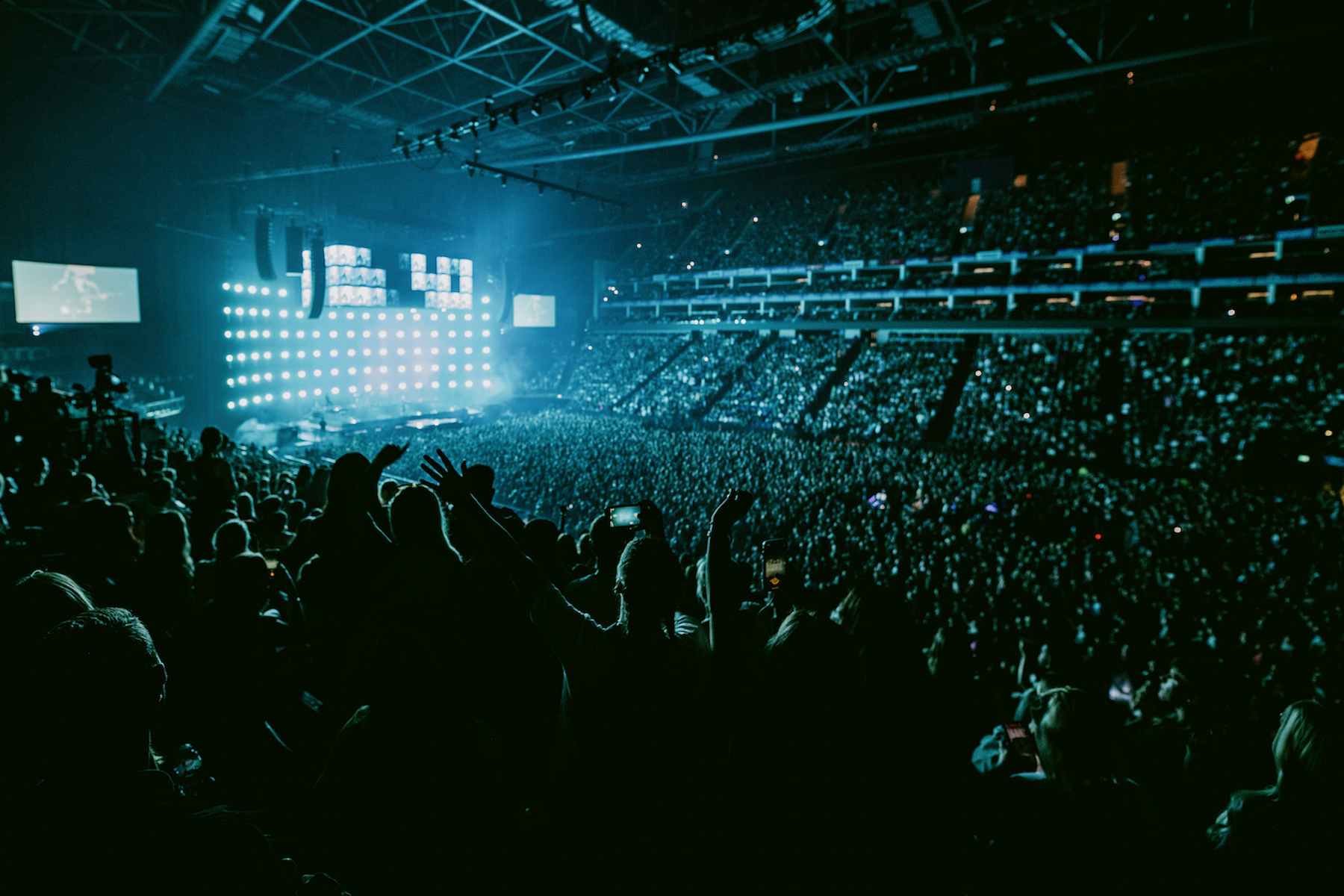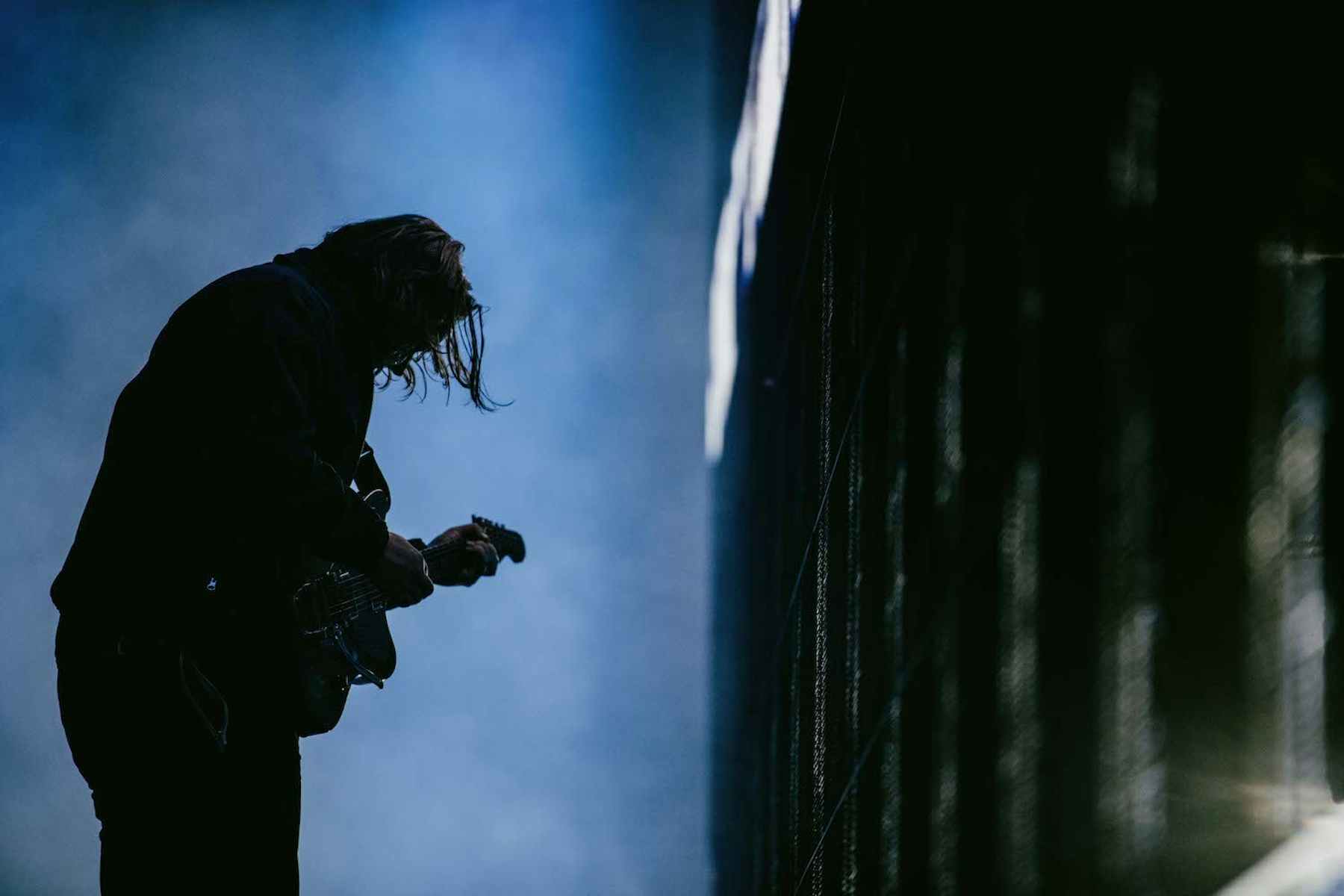 Lewis Capaldi's comeback started, officially, properly, last Friday (9th September), with the release of Forget Me.
This infinitely likeable, rigorously honest, reliably entertaining bantz maestro isn't wrong: in terms of the songwriting craft, soulfully rasping vocals, open-heart-surgery lyrical emotionality and rock-solid singalong-a-Lewis catchiness, it is the same as the old stuff. His fans, who span decades, demographics and genre allegiances (the balladeer for people who don't like ballads), won't be disappointed.
As the numbers quickly proved: within the first 24 hours, Forget Me had been streamed over two million times, and was crushing charts around the world. In the UK, at time of writing, Capaldi is Number One in the midweeks and heading for his third chart-topping single.
And now that he's back in the saddle, in the spotlight, his anxiety, paradoxically, is significantly lessened. As he said of his Latitude panic attack, it's the anticipation that's the killer. That wasn't helped by some last-minute collywobbles this summer regarding the choice of first single. At one point it was planned to be another track, one which is more of a route-one Capaldi tear-jerker. He pushed back, correctly surmising that ​"coming back with a ballad is too obvious. On-the-nose."
Still, plans were far enough advanced for a video to be shot.
"It was meant to be a musical of Lewis Capaldi's life. I'm the lead star on it, and then I break my leg and a celebrity comes in – we had Jamie Dornan involved for a while, and we were talking to Tom Holland for a bit. They would come in, redo it and play me, and they would get off with the lead girl, who I fancied.
"The idea sounded great. In practice it was an absolute nightmare. The label spent 200 grand. It was mental." The video was scrapped.
Three weeks after Budapest, Capaldi is onstage at The O2 in London, finally playing those ​"birthday" shows delayed from October 2020. During the first night's performance, his shoulder twitch is barely apparent. He has the audience – which, judging by the pitch of the mass accompanying vocals, is majority female – cracking up at his jokes about shagging their mums and how much money he's making from them.
At the close of the second night, as he draws a line – finally – under his first album campaign and reveals the existence of Forget Me, to giddy excitement from the crowd, the twitch is there. Not massively, but it's there. His management of it will be a work-in-progress, but at least he understands now how ruinous boozing is for him. At least this time, too, his touring, rather than hastily reactive, can be proactively, carefully plotted out. Essential when his second album isn't out till next year, the whole world wants a piece of him, and he has ​"holds" on stadiums (Hampden, Wembley) for next summer.
"It's something I'm just gonna have to ride out and feel along the way," he had said, sanguinely, in Budapest. ​"If I'm twitching or my anxiety is quite high, I need to make adjustments. It's just something I'm always gonna have to ebb and flow with."
Lewis Capaldi is back. He's not the same as he was. His music, though, by instinctive, true-to-himself design, pretty much is. And he couldn't be happier about it.
But, I asked him in Hungary, what happens if his second album stiffs?
"If it stiffs, it stiffs. We all stiff from time to time, don't we? I'm stiff now," he said, switching back to patter mode almost unconsciously. ​"But I don't know, man. That's what I'm trying to be better in my head at. This fear of it not going well? Well, actually, I'll probably still be awright.
"My pals will still be my pals. I'll still have my parents and my family. I'll still be able to do things, and I'm no' deid. I'll probably be able to go buy a pair of jeans and it won't take me three hours. My house outside Glasgow might get done. I might get to enjoy it! Fuck it," he said, laughing, ​"going tits up is starting to sound attractive!"
Forget Me (Virgin EMI) is out now


More like this