Giant Swan on perfecting the art of chaos

We catch the Raf Simons-approved Bristolian punk-techno duo before a sweaty show in Lisbon.
Giant Swan's music merges the adrenaline-fuelled pulse of techno with the explosive energy of punk. The Bristol duo – Harry Wright and Robin Stewart – began making music together aged 11, later forming four-piece band The Naturals before developing Giant Swan as a more dancefloor-focused project. Since 2015, they've released material via the likes of DIY fave Howling Owl, adventurous techno label Timedance (run by Bristol's Batu) and Nic Tasker's Whities imprint. They've also earned a reputation as one of the most exhilarating lives acts in underground music thanks to their unhinged shows, which instigate varying levels of nudity.
On a Saturday night in the beloved Lisbon arts venue Galeria Zé dos Bois, the duo lit up the sweaty room with flashes of eerie neon green, tearing through a blaze of harsh noise, hypnotic vocal outbursts and barrelling techno workouts that seemed to swallow the crowd whole.
Sitting on Galeria Zé dos Bois's roof at sunset before the show, The Face spoke to Giant Swan about their intense craft.
Back in January, your track IFTLOYL soundtracked Raf Simons's SS19 collection at Paris Men's Fashion Week. How does it feel to rub shoulders with the fashion world?
Harry: It's very exciting – an interesting insight into that world.
Robin: They reached out to the label [Timedance], which was a first for Omar [Batu]. We made the track two years before, so we didn't have to do anything, but the platform it's afforded us is something that we've never aimed for, so I think that's made it easier to take it in our stride.
Harry: It was also a chance for us to see our own music in a new context, which is what we try to do every night when we play live: re-assess everything and see everything in a fresh perspective.
Why are you drawn to improvisation for your live shows?
Harry: I think with improvising you're playing with ideas of trust and risk, and they're the kind of things that you want on a weekend or an evening. With us, you're seeing decisions made in front of you. There's no cloak and dagger-esque big reveals or secret agendas.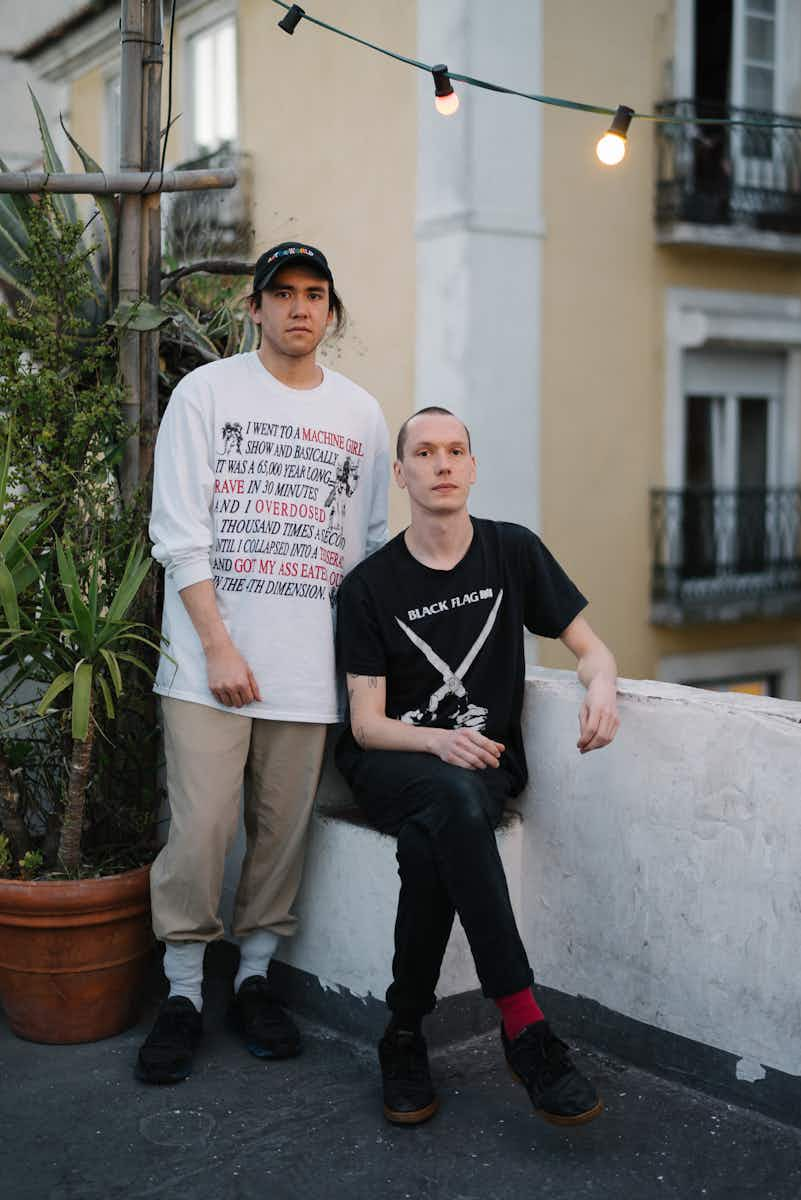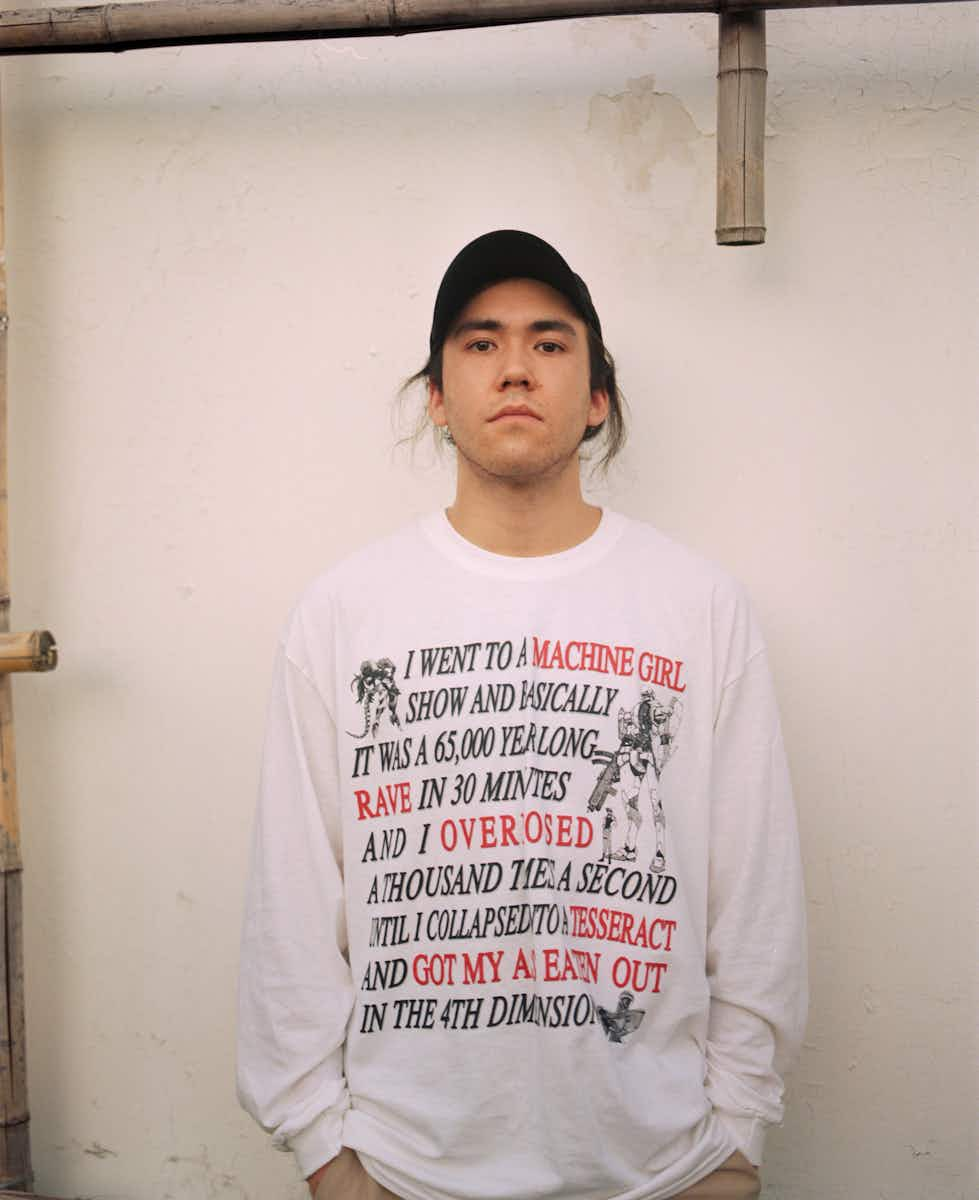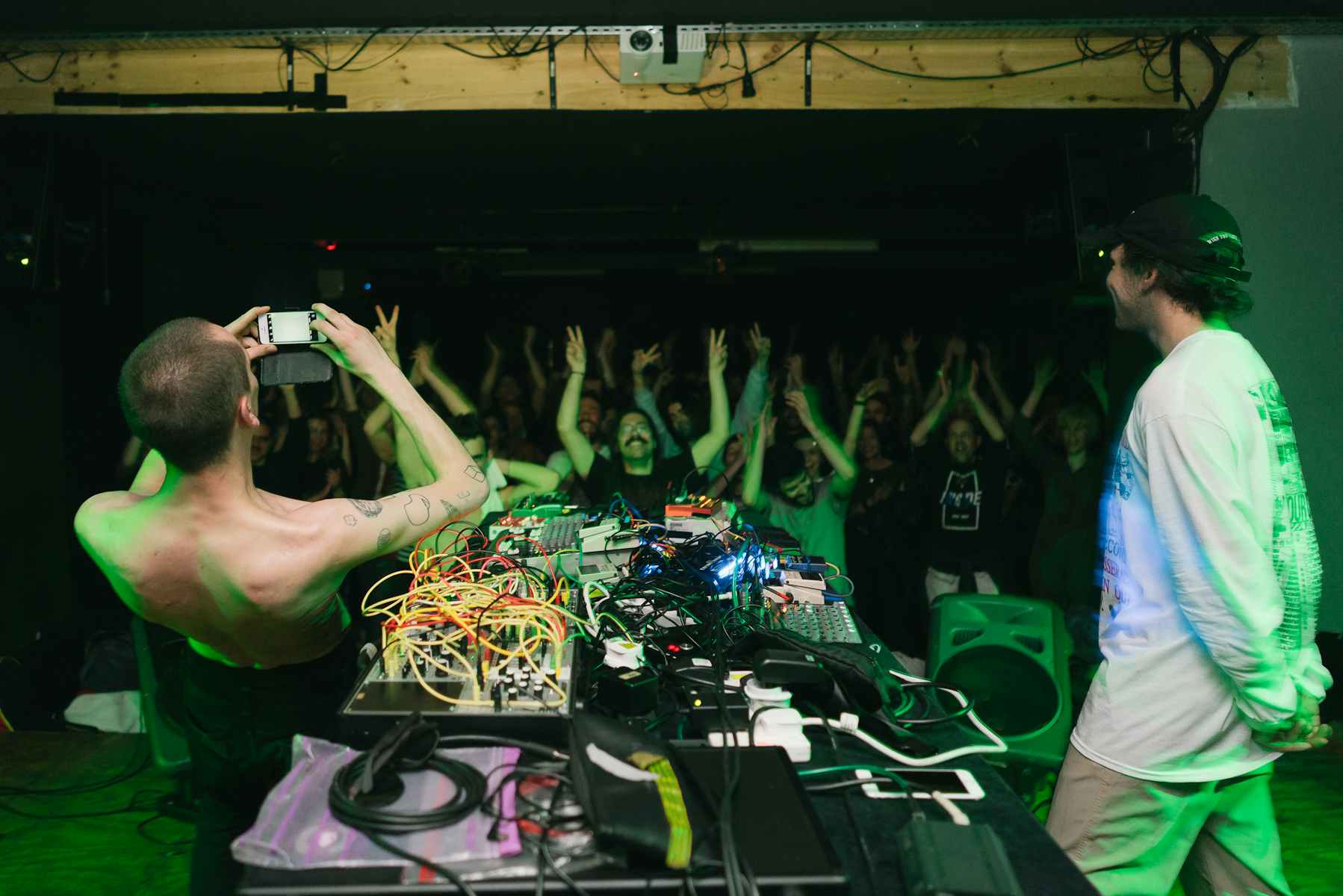 Your shows have been known to divide the audience. What are some of the most outrageous reactions you've had so far?
Robin: We did a show last year and everyone got naked. Someone filmed it and that video did the rounds. For the pre-nups for the Boiler Room stuff, people were showing that video and saying, ​"This is what it's gonna be like." I think people want to go to a night and say, ​"That was mental, people were tearing the roof off and their clothes off and kissing each other and everyone was smiling." And yeah, that happens at our shows sometimes. Nine times out of ten I'm usually the first person to take my clothes off.

Harry: When we played in Munich a member of the audience just turned our sound down. It was their way of saying, ​"This is shit."
Robin: The sound desk was at the back and the sound guy said someone was just walking past, turned it off and left. But then we just put it back up. You can't stop us!

You've previously said that you sometimes feel like dance music outsiders. Do you still feel that way, even though you've now played places like Berghain?
Harry: Well, we're definitely not taking pride and being all like, ​"No-one understands us!" It's more like we feel lucky that we have this perspective of being brought into dance music through live music and from being in a band. And I think those are values that have stayed with us.
Robin: When we played at Berghain it was Harry's birthday. He was wearing a green baseball jacket with flowery jeans and coloured trainers.
Harry: Yeah, I brought about 15 of my friends and no-one was dressed appropriately. As soon as we got in there people were looking at us like we were pieces of shit, like ​"How the fuck did you get in here?"

More like this