Giant Swan on per­fect­ing the art of chaos
Giant Swan's music merges the adren­a­line-fuelled pulse of tech­no with the explo­sive ener­gy of punk. The Bris­tol duo – Har­ry Wright and Robin Stew­art – began mak­ing music togeth­er aged 11, lat­er form­ing four-piece band The Nat­u­rals before devel­op­ing Giant Swan as a more dance­floor-focused project. Since 2015, they've released mate­r­i­al via the likes of DIY fave Howl­ing Owl, adven­tur­ous tech­no label Timedance (run by Bristol's Batu) and Nic Tasker's Whities imprint. They've also earned a rep­u­ta­tion as one of the most exhil­a­rat­ing lives acts in under­ground music thanks to their unhinged shows, which insti­gate vary­ing lev­els of nudity.
On a Sat­ur­day night in the beloved Lis­bon arts venue Gale­ria Zé dos Bois, the duo lit up the sweaty room with flash­es of eerie neon green, tear­ing through a blaze of harsh noise, hyp­not­ic vocal out­bursts and bar­relling tech­no work­outs that seemed to swal­low the crowd whole.
Sit­ting on Gale­ria Zé dos Bois's roof at sun­set before the show, The Face spoke to Giant Swan about their intense craft.
Back in Jan­u­ary, your track IFT­LOYL sound­tracked Raf Simons's SS19 col­lec­tion at Paris Men's Fash­ion Week. How does it feel to rub shoul­ders with the fash­ion world?
Har­ry: It's very excit­ing – an inter­est­ing insight into that world.
Robin: They reached out to the label [Timedance], which was a first for Omar [Batu]. We made the track two years before, so we didn't have to do any­thing, but the plat­form it's afford­ed us is some­thing that we've nev­er aimed for, so I think that's made it eas­i­er to take it in our stride.
Har­ry: It was also a chance for us to see our own music in a new con­text, which is what we try to do every night when we play live: re-assess every­thing and see every­thing in a fresh perspective.
Why are you drawn to impro­vi­sa­tion for your live shows?
Har­ry: I think with impro­vis­ing you're play­ing with ideas of trust and risk, and they're the kind of things that you want on a week­end or an evening. With us, you're see­ing deci­sions made in front of you. There's no cloak and dag­ger-esque big reveals or secret agendas.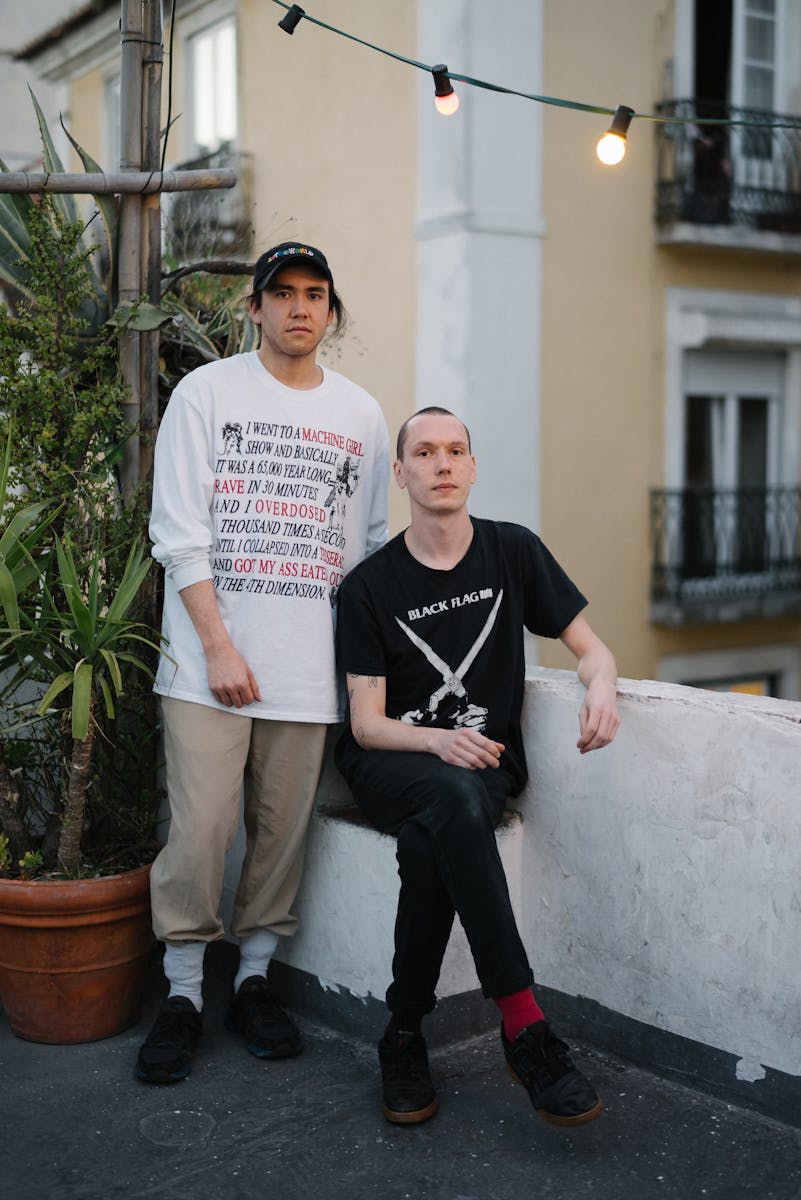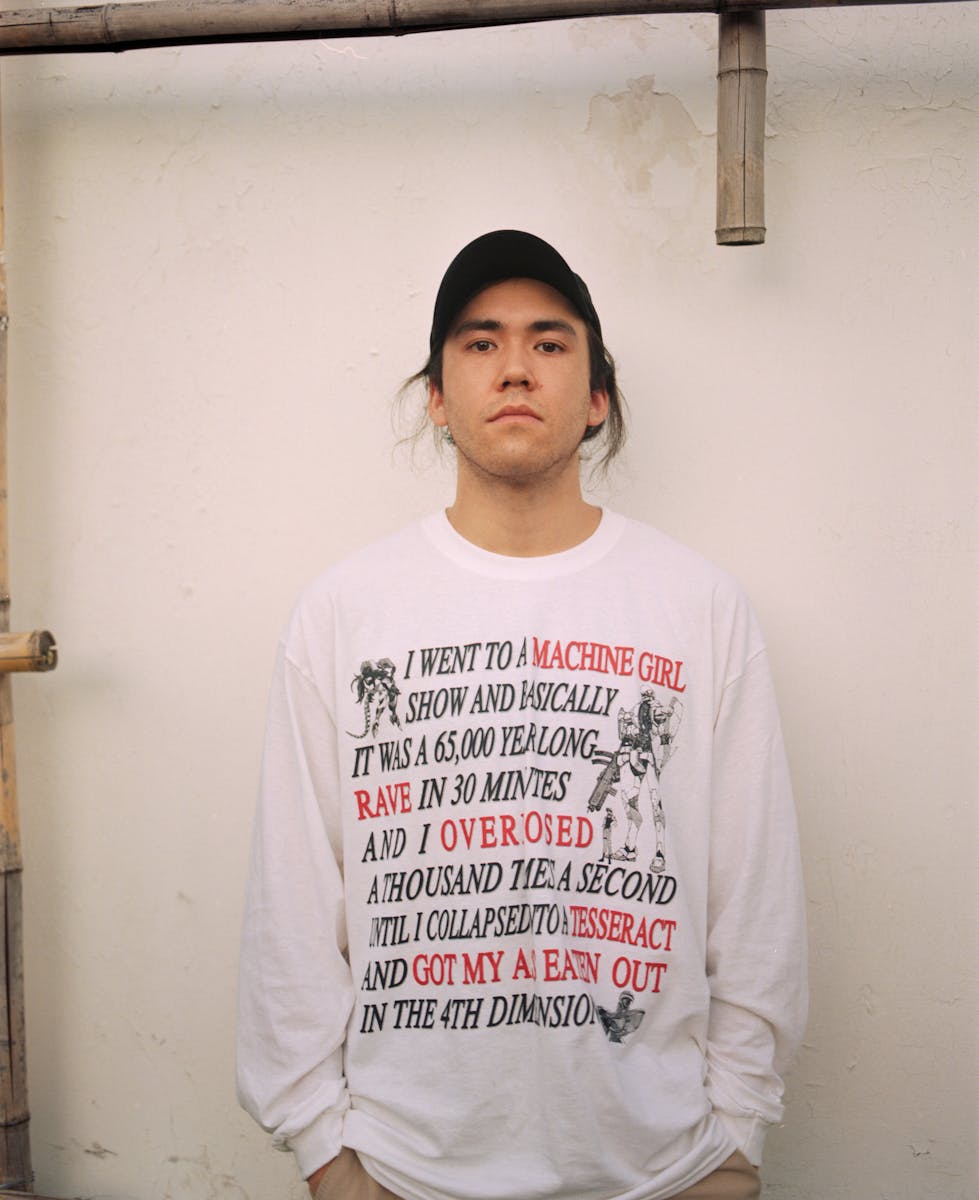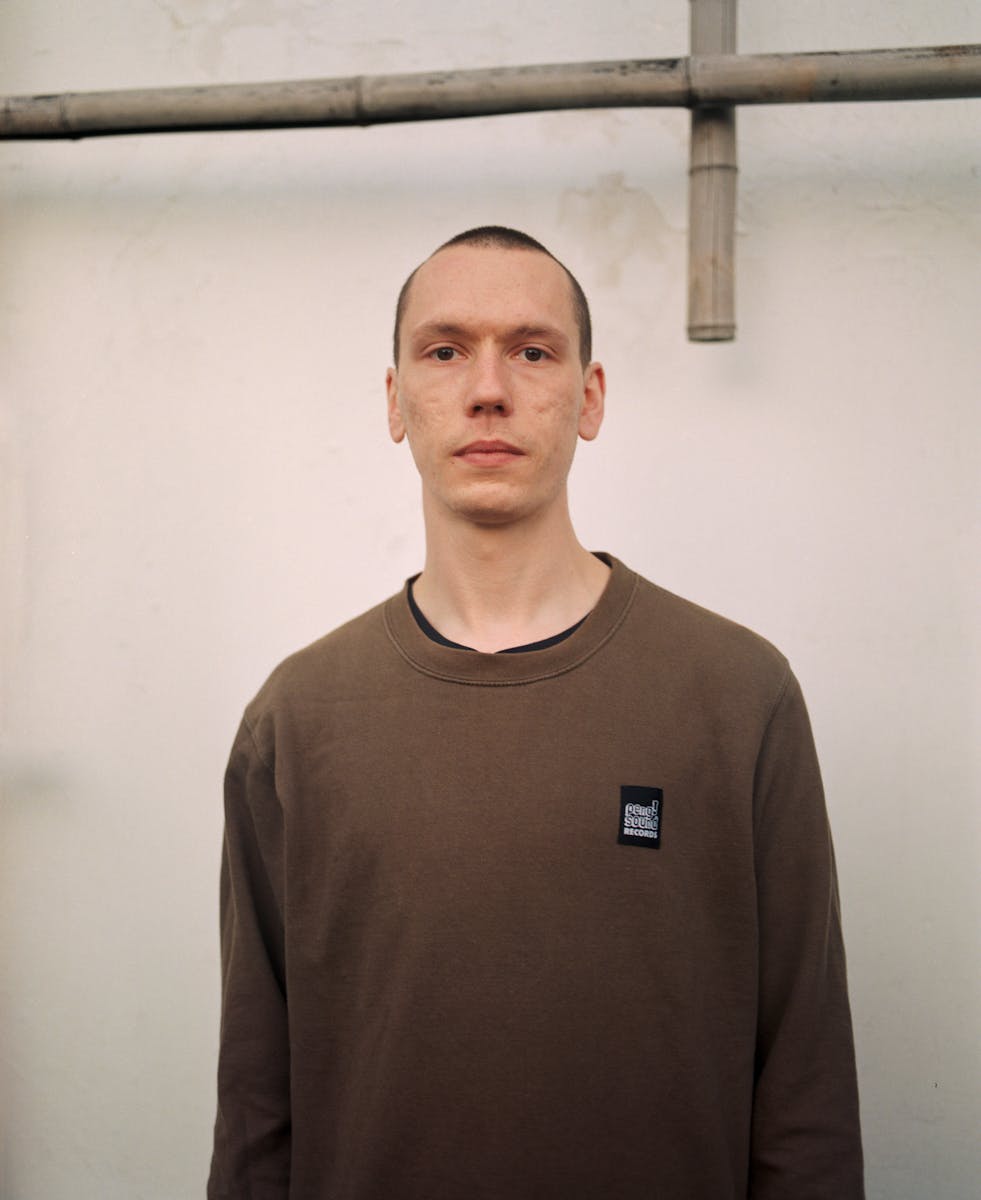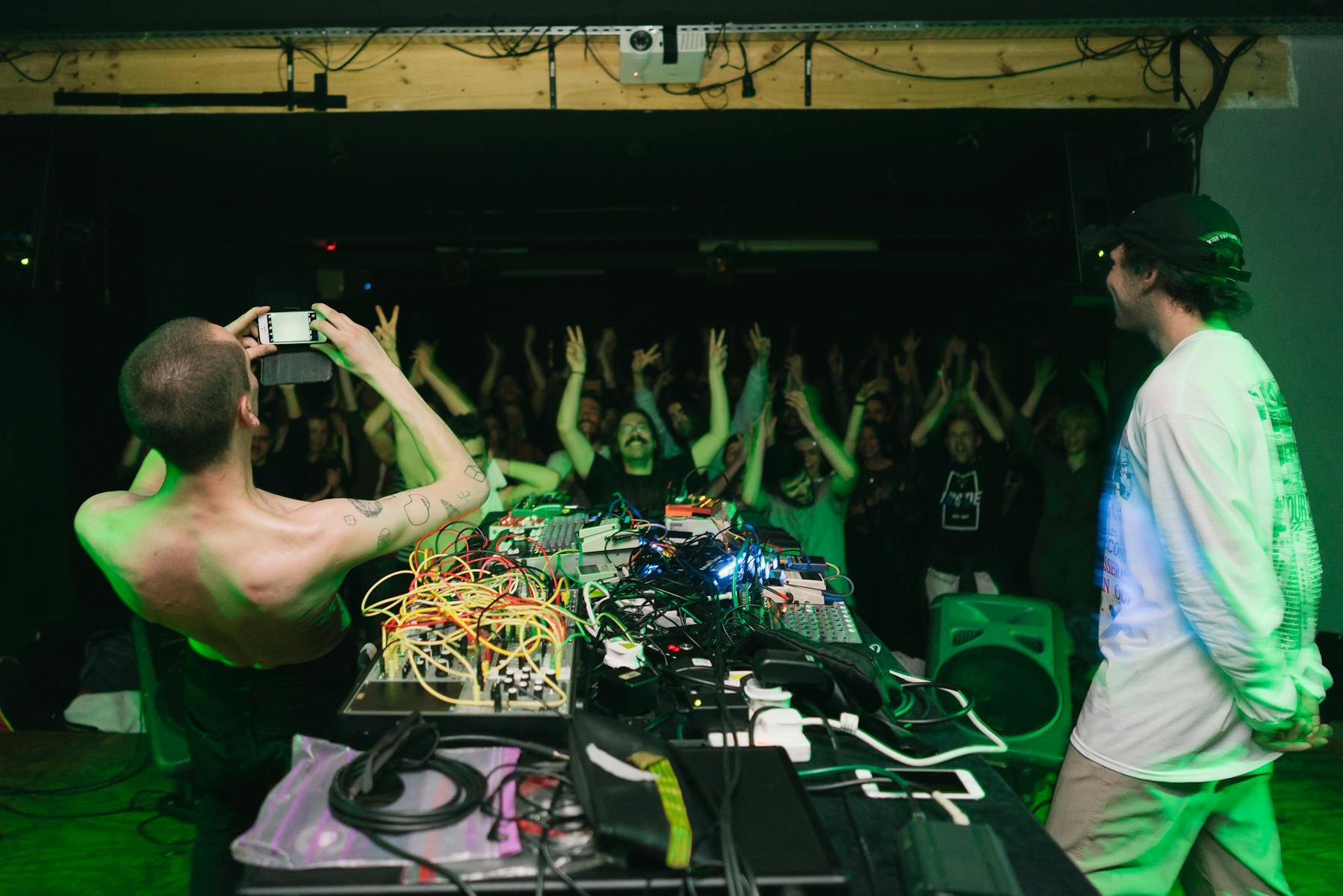 Your shows have been known to divide the audi­ence. What are some of the most out­ra­geous reac­tions you've had so far?
Robin: We did a show last year and every­one got naked. Some­one filmed it and that video did the rounds. For the pre-nups for the Boil­er Room stuff, peo­ple were show­ing that video and say­ing, ​"This is what it's gonna be like." I think peo­ple want to go to a night and say, ​"That was men­tal, peo­ple were tear­ing the roof off and their clothes off and kiss­ing each oth­er and every­one was smil­ing." And yeah, that hap­pens at our shows some­times. Nine times out of ten I'm usu­al­ly the first per­son to take my clothes off.

Har­ry: When we played in Munich a mem­ber of the audi­ence just turned our sound down. It was their way of say­ing, ​"This is shit."
Robin: The sound desk was at the back and the sound guy said some­one was just walk­ing past, turned it off and left. But then we just put it back up. You can't stop us!

You've pre­vi­ous­ly said that you some­times feel like dance music out­siders. Do you still feel that way, even though you've now played places like Berghain?
Har­ry: Well, we're def­i­nite­ly not tak­ing pride and being all like, ​"No-one under­stands us!" It's more like we feel lucky that we have this per­spec­tive of being brought into dance music through live music and from being in a band. And I think those are val­ues that have stayed with us.
Robin: When we played at Berghain it was Harry's birth­day. He was wear­ing a green base­ball jack­et with flow­ery jeans and coloured trainers.
Har­ry: Yeah, I brought about 15 of my friends and no-one was dressed appro­pri­ate­ly. As soon as we got in there peo­ple were look­ing at us like we were pieces of shit, like ​"How the fuck did you get in here?"
---