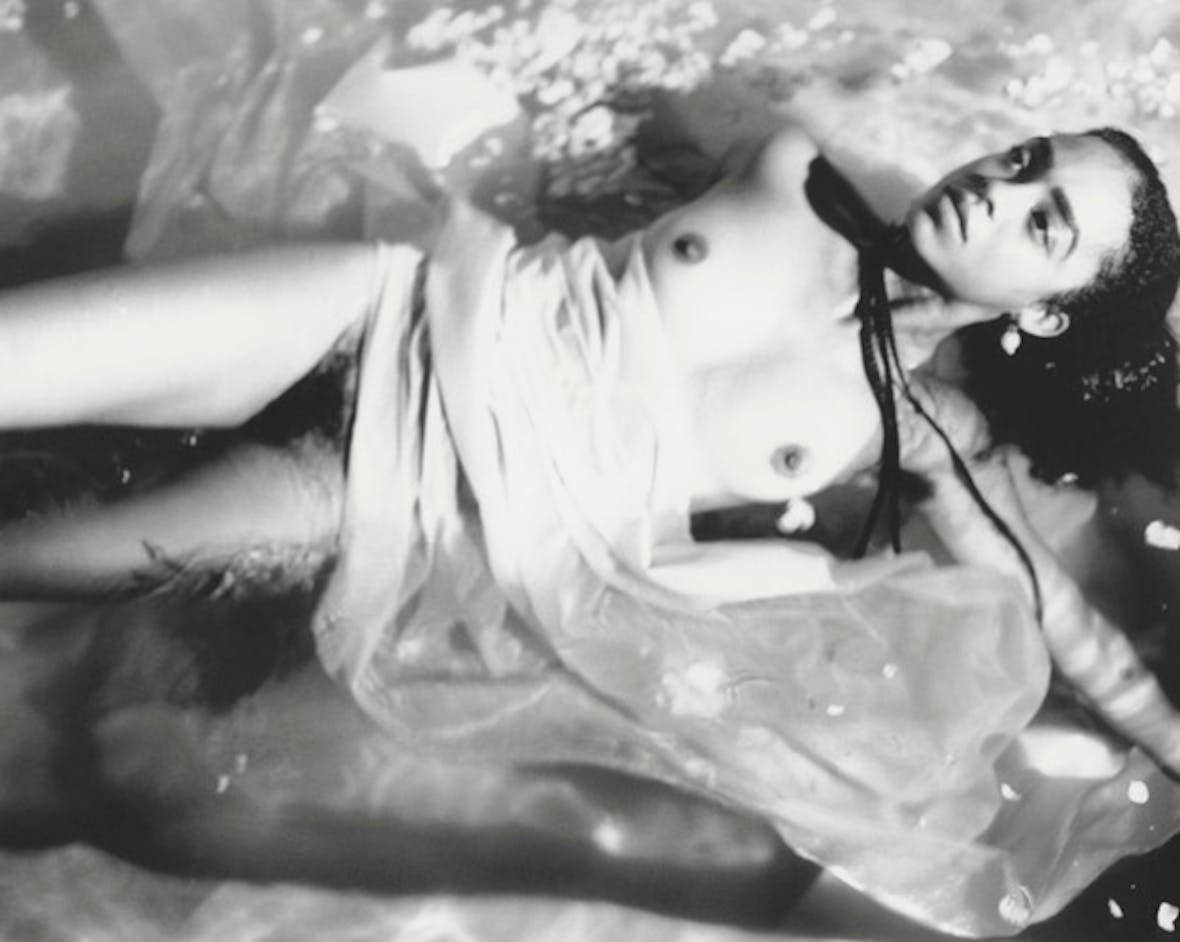 Kelsey Lu curates:

NYC

's avant-garde
Kelsey Lu start­ed play­ing cel­lo at nine and advanced her music skills at the Uni­ver­si­ty of North Car­oli­na School of the Arts, but it wasn't until she start­ed par­ty­ing and jam­ming with under­ground rap crew Unit­ed Minds Con­glom­er­ate that she dis­cov­ered her singing voice. Her 2016 debut EP Church – record­ed in a Catholic church in Brook­lyn – saw Lu pro­voke pow­er­ful emo­tions with min­i­mal instru­men­ta­tion and she's gone on to devel­op a free-spir­it­ed stage pres­ence (loop­ing her cel­lo to free up her limbs to dance) and her good-natured humour rais­es smiles in the crowd.
Since Church, she's col­lab­o­rat­ed with Solange, Lady Gaga, Blood Orange, Kelela and Oneothrix Point Nev­er. On 19 April, she releas­es her debut LP Blood, fea­tur­ing pro­duc­tion by Jamie xx, Skrillex and Adri­an Younge and cov­er art shot by Tyler Mitchell. She's now based in Los Ange­les, but New York City has been key to her artis­tic devel­op­ment. The musi­cian weighs in on the NYC col­lec­tives, musi­cians, artists and activists who've inspired her.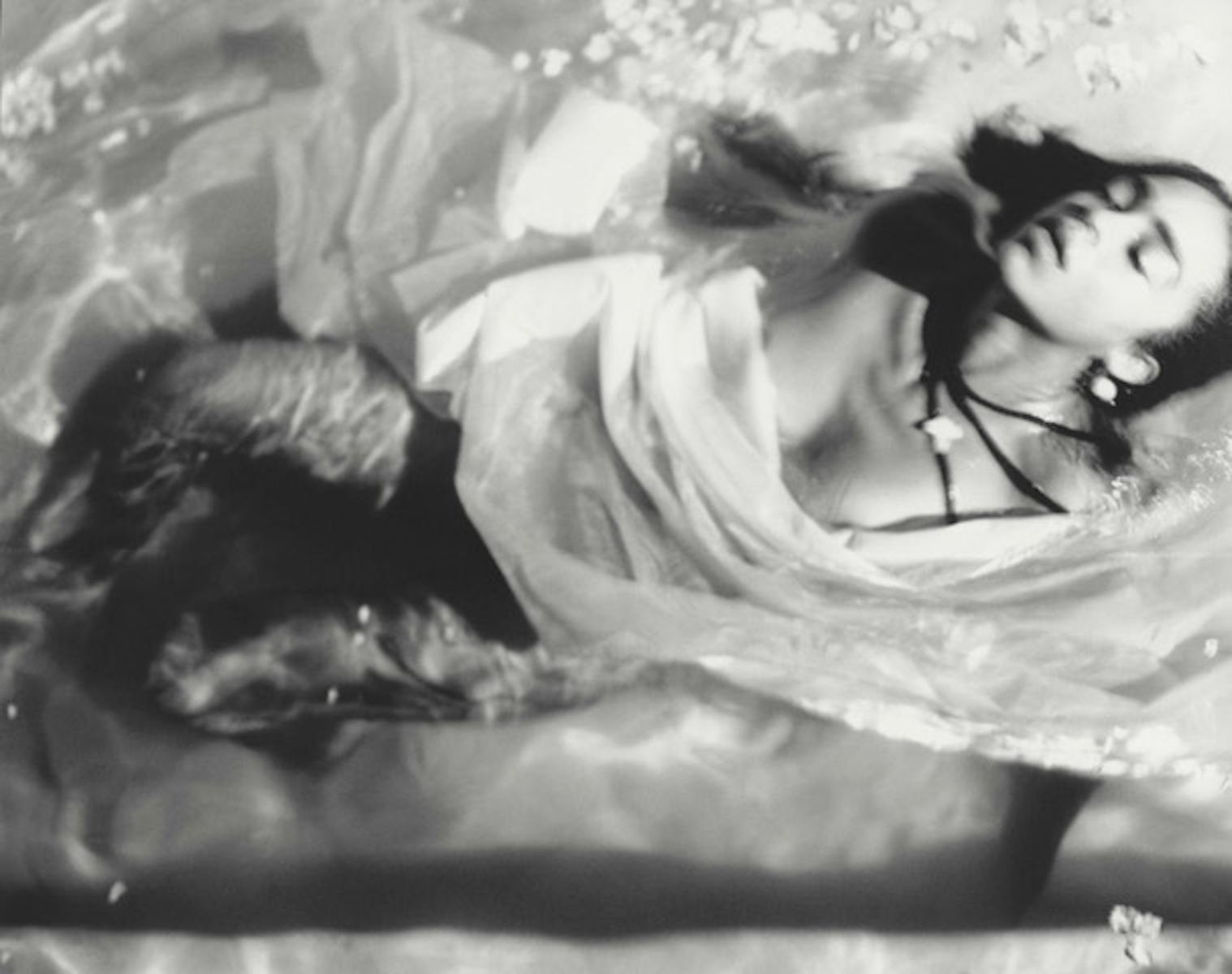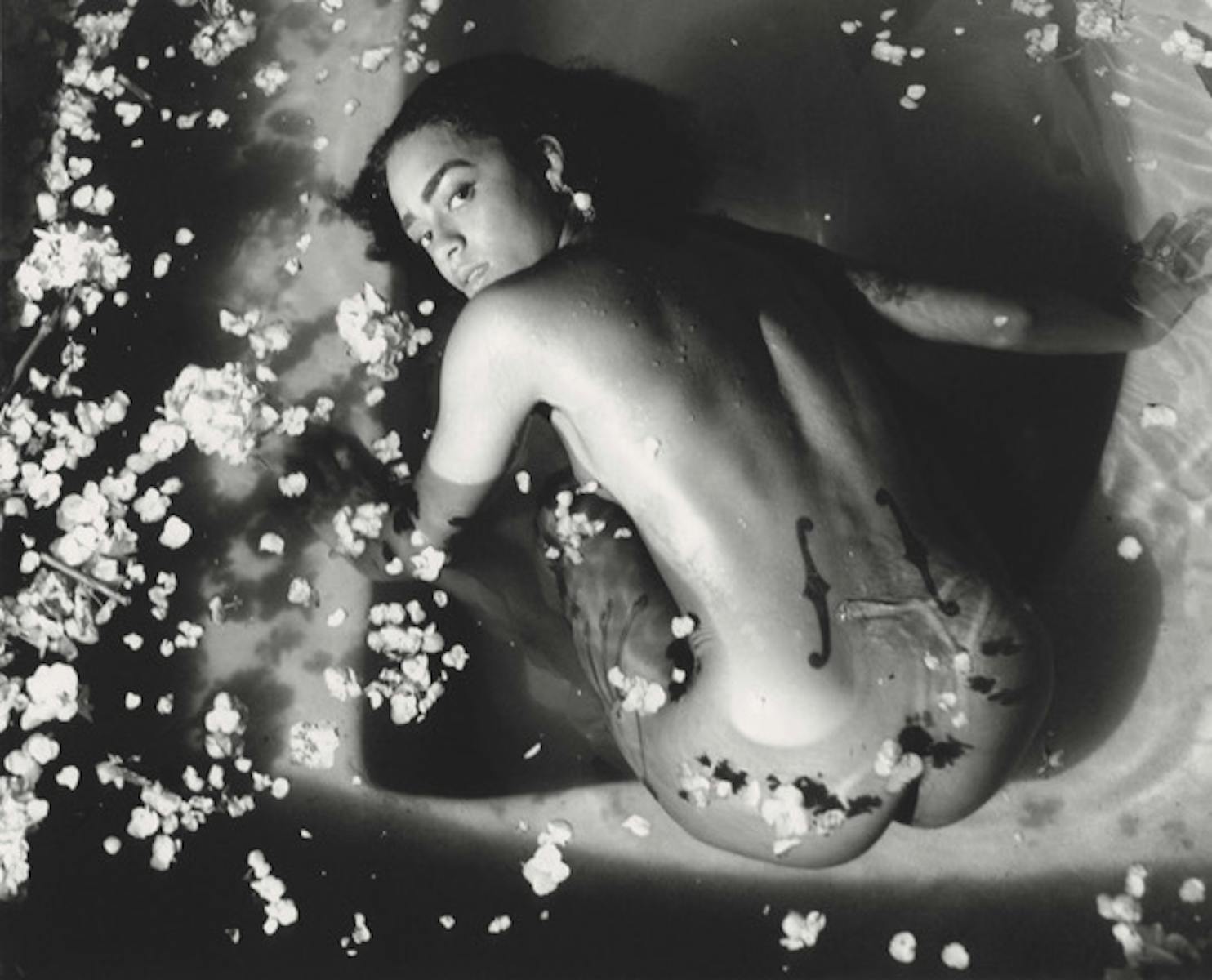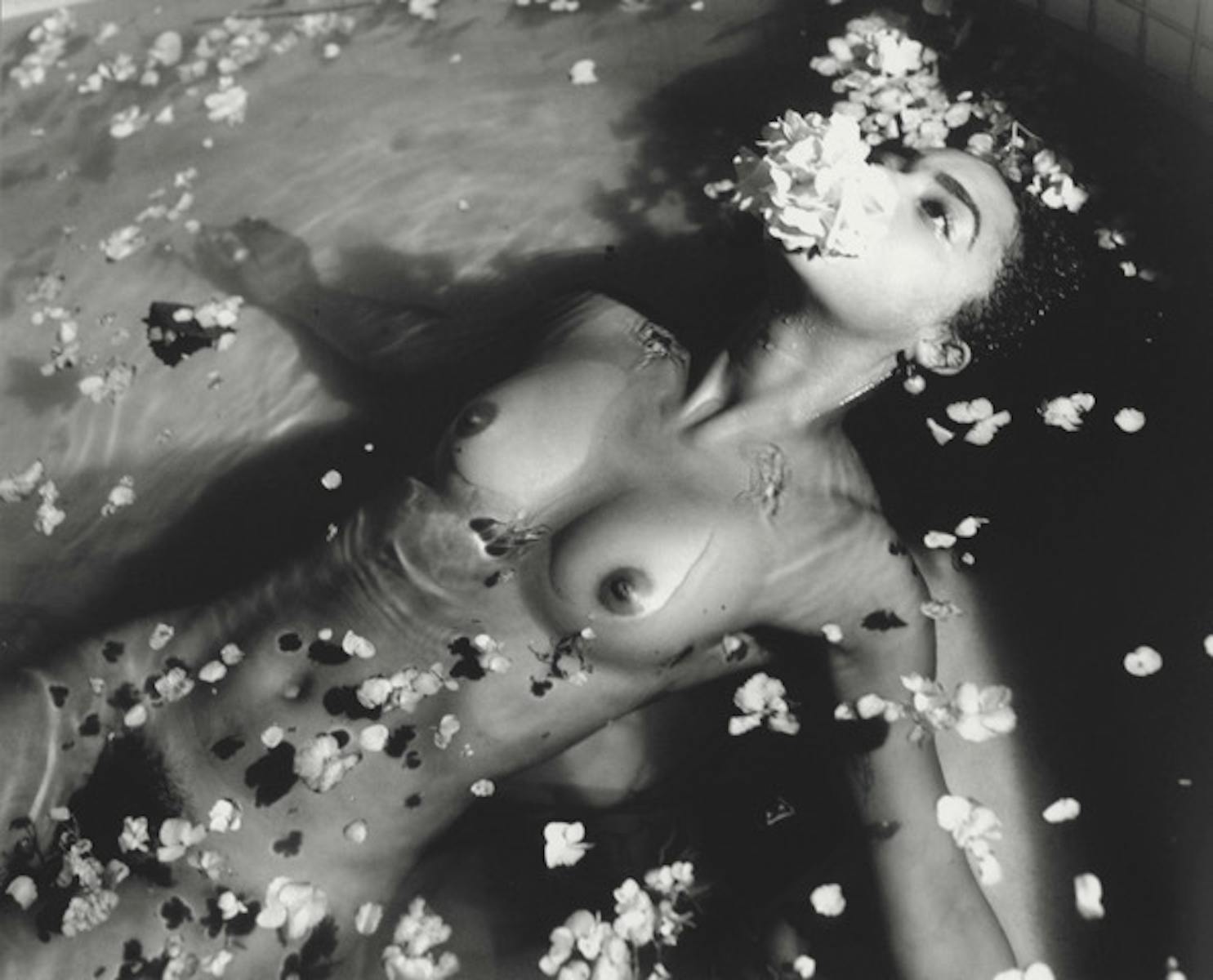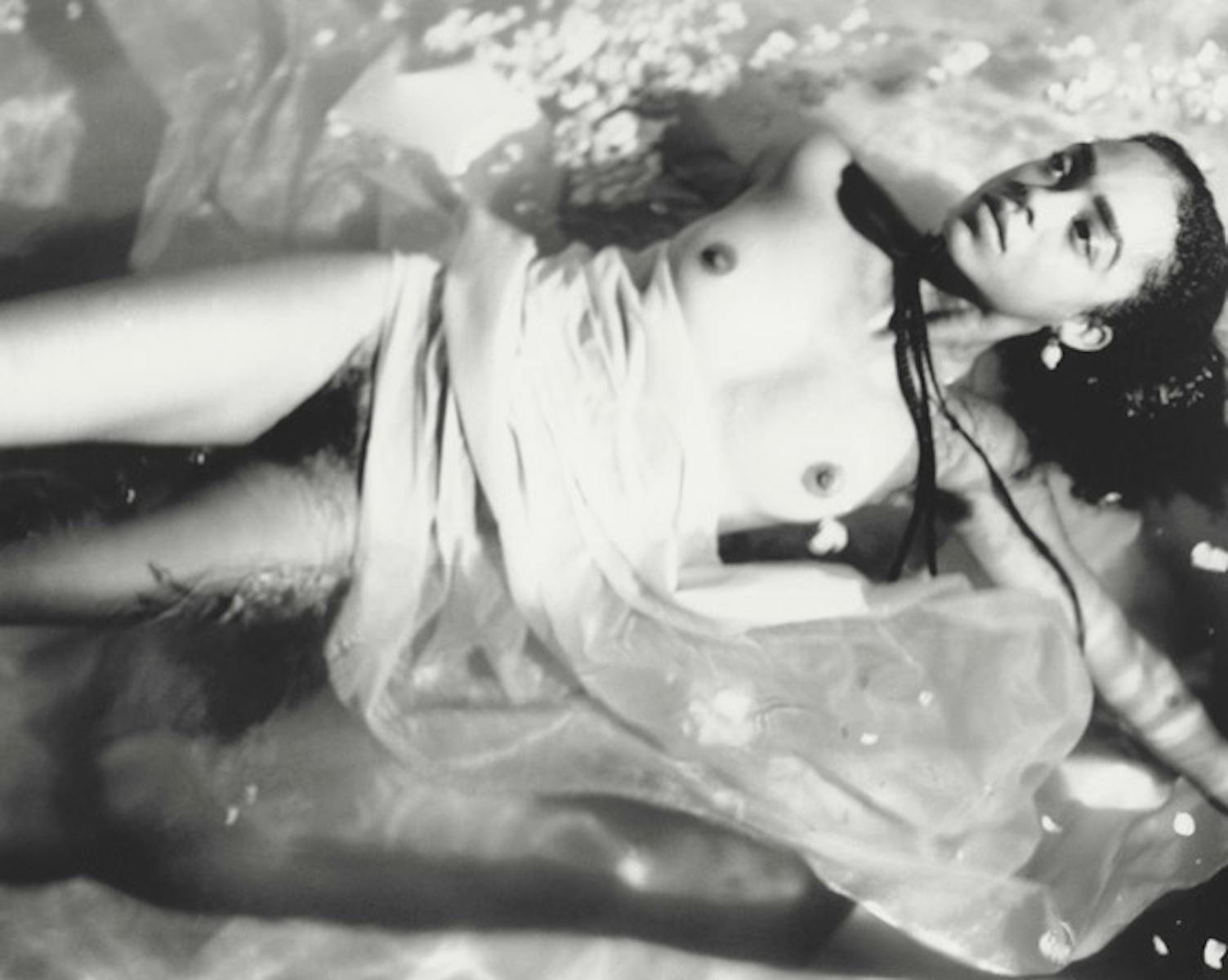 "Years ago, with­in my sec­ond year of liv­ing in NYC, I met a col­lec­tive of artists known as How­DoY­ouSayYam­I­nAfrican. I joined the col­lec­tive work­ing on a few projects togeth­er that brought me all over the world and also led me to meet some extreme­ly tal­ent­ed artists. One of those artists was Dachi Cole. I first saw her work when it fea­tured in a film I was a part of that brought me into the col­lec­tive in the first place called Good Stock on the Dimen­sion Floor: An Opera. In it were images of her draw­ings and water­colours of cow­boy char­ac­ters. I dis­tinct­ly remem­bered that part of the film because it stood out from the myr­i­ads of sto­ries hap­pen­ing through­out the film. It was almost as though the char­ac­ters start­ed to pop out of the screen and dance in front of it. It was Jazz.
I've seen her make some doll sculp­tures that felt like they were liv­ing with­in the realm of the here and now and the past and the future. There are artists that are led by some spir­i­tu­al earth guides and I feel like Dachi is one of those. She's a style icon both fash­ion­ably and artis­ti­cal­ly because she's in her own lane. Also, we both have a bun­ny thing going on. We recent­ly col­lab­o­rat­ed on a short film for a song of mine that she both illus­trat­ed and ani­mat­ed called Blood, make sure you go to it."
"I first met Kel­ly through Oneo­htrix Point Nev­er because of her being in his band. Kelly's ener­gy was kind, full and pure. We bond­ed over being ​'orch­dorks' and I sensed there was much more behind those ges­tur­al piano moves. The first time I saw her play with Daniel [Lopatin, aka OPN], I was like, ​'Oh yeah she shreds, I can tell', then she sent me her music. I was jolt­ed into anoth­er world — one that seemed famil­iar but fresh. Famil­iar in a way that was trig­ger­ing to the Baroque sounds of claviers and harp­si­chords, but with a moder­ni­ty of elec­tron­i­ca. I myself love visu­al music, and hers is full of colours and move­ment. It's a bit of an acid trip – the part where your eyes feel like they are open­ing wider than your face and you can stare at the sun for longer than you should be allot­ted, and then when you close them, the world melts into the back on your skull and drips down your throat. I'm very much look­ing for­ward to the day that we cre­ate some­thing togeth­er and I high­ly sug­gest check­ing out her lat­est album, Ultra­vi­o­let."
"From the moment I met Dia­mond, I knew I'd nev­er for­get her name or her voice and that we'd be friends. The first time I saw her was when she was doing a read­ing at the open­ing of her show in New York at QT Gallery in Chi­na­town back in 2016. Since then we col­lab­o­rat­ed on the cov­er of my first EP, for which she took my pho­to inside one of my favourite places in New York, Brook­lyn Botan­i­cal Gardens.
I've since had the plea­sure and pride of see­ing her work fea­tured in the Tri­en­ni­al at New Muse­um in 2018. On the ground floor accom­pa­ny­ing the entry to the ele­va­tor was one of her Kanekalon braid sculp­tures that ascend­ed up into the ceil­ing seam­less­ly through the grounds above one anoth­er, even­tu­al­ly mak­ing its way to its start at the top floor. When com­ing out the ele­va­tor, you were then met by her larg­er-than-life scaled sculp­ture of a child­hood swing set made out of alu­mini­um. It gave me the feel­ing of nos­tal­gic hap­pi­ness for my child­hood, but also an uneasi­ness of pos­si­ble fates and out­comes. Since then she's been soar­ing and shin­ing. Make sure to check out her lat­est book, Life In My Pock­et."
"I met Sean through Dia­mond Stingi­ly. I start­ed fol­low­ing them on Insta­gram and their han­dle – @niggawitagrape – was enough to reel my ass in. Then when I found out they were also a Tau­rus, well, it was real­ly on. One of their per­for­mance pieces was when they made a video of them­selves putting on white face. The dia­logue was freely flow­ing, con­fi­dent and aware. It emot­ed real tears. There was humour with­in the chaos of the dark­ness of white­ness. They had an instal­la­tion dur­ing BLK His­to­ry Month in NYC at Pic­ture Room called Moon Crick­et – derived from ante­bel­lum col­lo­qui­al slurs for slaves who were weary and work­ing through the night.

Unfor­tu­nate­ly I didn't get a chance to see it in per­son, but the pho­tos I saw made me feel sim­i­lar emo­tions to when watch­ing their videos. There was a whole scene of char­ac­ters hav­ing a great time, flow­ers with faces, clouds with red lips and bright eyes smil­ing sweet­ly. At first sight, one of hap­pi­ness and a child­like sense of joy, but then as the obser­va­tion deep­ens there's also an unnerv­ing twitch in the cor­ner of my mind based on the real­i­ty of the depth of racism when it comes to imagery specif­i­cal­ly in children's car­toons and ani­ma­tions that were attempt­ing to use imagery as a source of degrad­ing humil­i­a­tion. That weight is then lift­ed because there's a reclaim­ing of pow­er in this his­tor­i­cal dynam­ic. If you're in NYC over the sum­mer, make sure to check out their show MMH­HH­M­MM at Larrie."
"There are some peo­ple you nev­er for­get meet­ing, and there's some art you can nev­er unsee. I first met Jani­va in LA when we both moved there from New York. Her smile and ener­gy was bom­bas­ti­cal­ly intox­i­cat­ing and just straight up fun. She got me into Mas­sive Attack deep­er than I had been.
I hadn't seen her paint­ings and then one day I went over to her house that was also her stu­dio and got a glimpse of some­thing that was a work in progress. The lay­ers of imagery with­in the lay­ers of colours seemed larg­er than life and like they were ref­er­enc­ing things I either knew through a feel­ing, a visu­al ref­er­ence or an expe­ri­ence. I then went to see one of her shows in New York, and being able to see all of the fin­ished works togeth­er brought on the melange of char­ac­ters that made me laugh, cry, feel con­fu­sion, anger, joy – all of the feel­ings. The con­clu­sions were end­less. She will be show­ing at The Whit­ney Bien­ni­al this year so make sure to go check out her show if you're in NYC."
"'Tak­ing up space I'm not meant to be in. Cre­at­ing and col­lab­o­rat­ing with peo­ple who look like me and forc­ing oth­ers to do so as well.' When I read this in Shaniqwa Jarvis's inter­view with the New York Times I felt kin­dred to her sen­ti­ment on my end, specif­i­cal­ly when it came to an obser­va­tion of per­son­al exis­tence with­in the clas­si­cal music world. After my first year at arts col­lege, I left behind an uncer­tain­ty of what capac­i­ty my return would be, espe­cial­ly after lis­ten­ing to peo­ple talk­ing of their Black expe­ri­ences while exist­ing and maneu­ver­ing with­in the world of clas­si­cal music."

When I received her book, it imme­di­ate­ly emot­ed joy. Between the colour­ing of the book, the feel of the bind­ing, the font and most obvi­ous­ly the cov­er image of the lit­tle girl (who hap­pens to be Shaniqwa's niece, dressed up in cloth­ing notice­ably larg­er than her body, wig and dialling who knows who on her Black­ber­ry) there­in lies a beau­ti­ful cap­tur­ing of raw beau­ty and trust, mixed with obser­va­tions and expe­ri­ences that we can all relate to – whether we are lucky enough to be aware of them or not."
---