THE FACE Podcast: are gig tickets a rip off these days?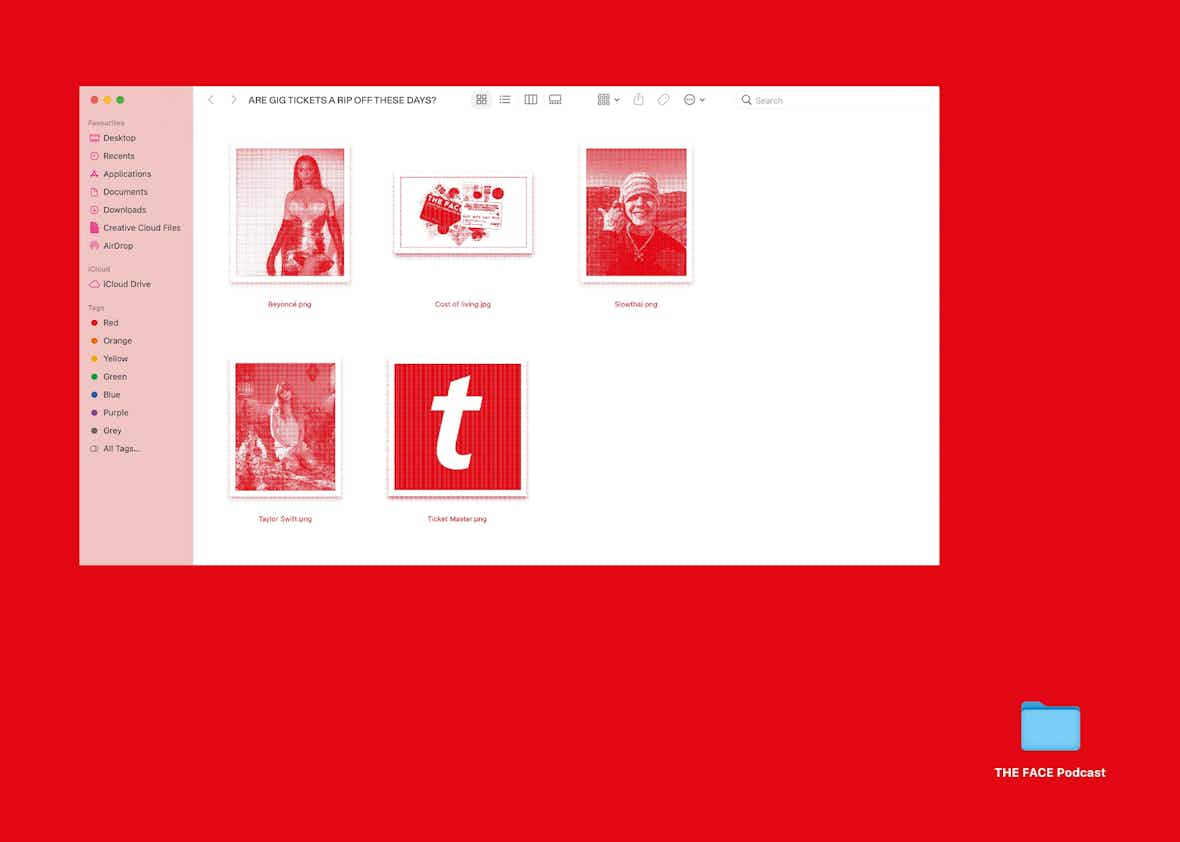 This week, we explain why arena shows have become eye-wateringly expensive.
Even if you were lucky enough to get a ticket for Beyoncé's Renaissance tour, chances are you felt the damage to your bank balance. These days, it's the norm to join a queue of thousands for a chance of coughing up over £100 to see a superstar. We're also becoming increasingly familiar with confusing terms like ​"platinum tickets" and ​"dynamic pricing", which generally seem to normalise the concept of being fleeced.

But is this all unavoidable due to rising touring costs? For this week's episode of THE FACE Podcast, our Editor Matthew Whitehouse is joined by Music Director Davy Reed and journalist Ali Shutler (who knows a lot about this sort of thing) to discuss.

Listen below.
HOST Matthew Whitehouse EXECUTIVE EDITOR Davy Reed EDITOR FrontEar Podcasts DIGITAL DIRECTOR Brooke McCord MUSIC Louis Culture

More like this