Squid: slippery people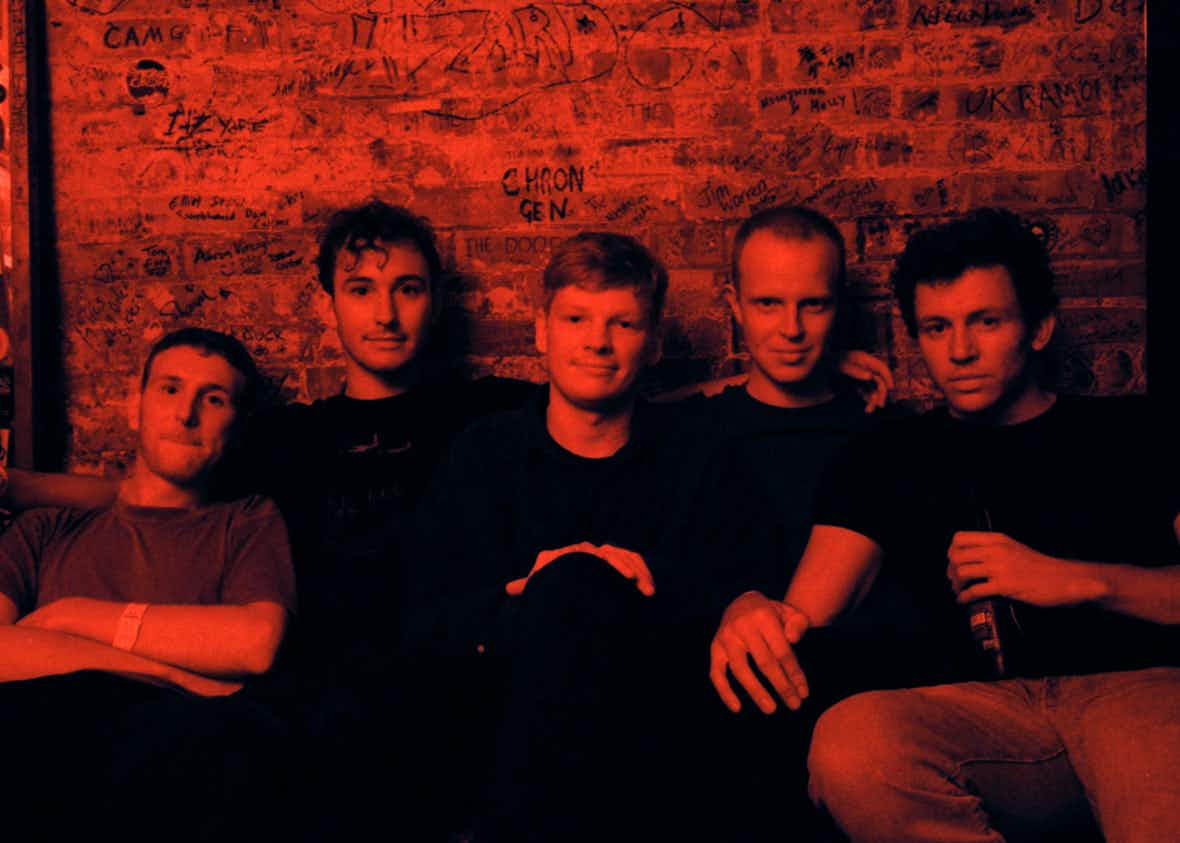 Make room on your playlist for Squid and their punk-funk Krautrock pile-up.
Meet Squid: a disappointingly ten-legged groove machine formed in Brighton, now based in London and currently spreading their indie-punk-funk (you guessed it) tentacles across Britain.
And if you think Squid have a wonky name now, you should hear what they were variously called when they were a student outfit playing funk and soul covers in a Brighton jazz joint: Better Call Soul; Soul Campbell; Are Soul. Crikey.
OK, no more puns, squid-related or otherwise. The Face saw the band in May at The Great Escape in Brighton. The excitement began long before their early afternoon set in Hideout, a tiny, sweaty arch on the beachfront.
The queue of Squid kids snaked right along the shingle, many no doubt suckered* in by the bug-eyed brilliance of their recent single, the epic, eight-minute, motorik car-chase thrill of Houseplants. It had received serious BBC 6 Music love from Steve Lamacq and A‑list airplay that had led into a busy-busy trip to SXSW in Austin, Texas the month before.
Outside Hideout, the talk was of how Squid were the hottest new band at The Great Escape. How even though this was, in effect, a hometown show – the five members, all aged 25, come from all over England but met while students at the universities of Brighton and Sussex – this was Proper Excitement about a Proper New Band.
Inside Hideout, it was perspiring room only. Squid were brilliant to hear and to watch, the five members swapping instruments, fidgeting around the tiny stage and blasting their often-ferocious, always compelling songs off the low, vaulted brickwork. Think: the missing link between Talking Heads, The Fall and LCD Soundsystem.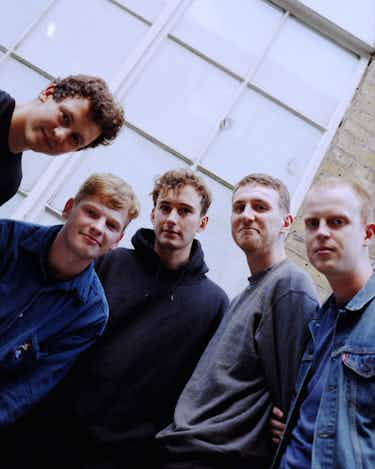 The drummer was on vein-popping vocals. So, sometimes, was one of the guitarists. When not whipping up a white-boy-funk storm, Squid dug into mantric jazz jams. There was a coronet player. That's right. A coronet. It's like a trumpet, but not. They performed a new song, Rodeo, which began as a laidback, lo-fi groove, brought some cello to the party, and ended up, six minutes (or months?) later, as a screaming psych-folk freak-out. Altogether now: ​"I'm not a psycho James Dean taxi driver!" As choruses go, it was out there.
We wanted to see – meet – Squid again. But such is their busy touring schedule, we missed them over the entirety of the summer, only managing to pin them down earlier this month, on the afternoon of their latest London headline show, at reassuringly whiffy old punk venue The 100 Club. It was the first night of a UK and European tour, booked round the release of their brilliant new EP, Town Centre (released on discerning indie label Speedy Wunderground).
The afternoon of the gig, Squid gathered in the basement of Oxford Street's alleged last remaining pub. They are…
Arthur, from north London, on percussion and keys, ​"but I was taught cello from early age" – shout out to Haringey Music Services – ​"but then I watched people play much more fun instruments."
Louis, from Bristol, on guitar and vocals, who admits: ​"the truth is we've forgotten why we're called Squid. Although when he was a kid Ollie did choke on a piece of calamari at his birthday party and nearly died."
Ollie, from Chippenham, Wiltshire, who plays drums and sings. ​"I met Louis when I was 18 at a techno night in Bristol."
Anton, near Loddon, just down the A146 from Norwich. He's played guitar ​"since I was eight."
Laurie, from Huddersfield via Torquay and a neuroscience degree in Sussex, who plays coronet and bass, the latter instrument ​"thrust" on him by his bandmates and which he plays ​"in this really quite angular style."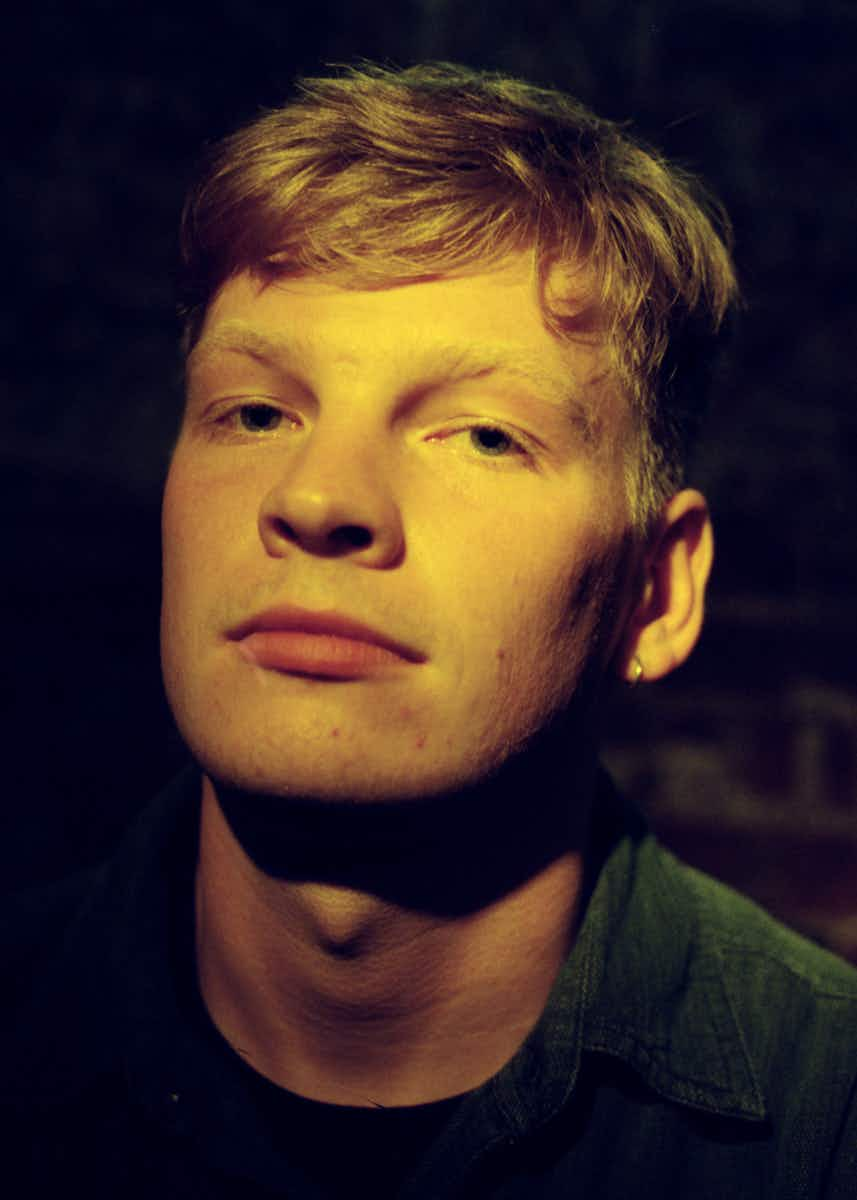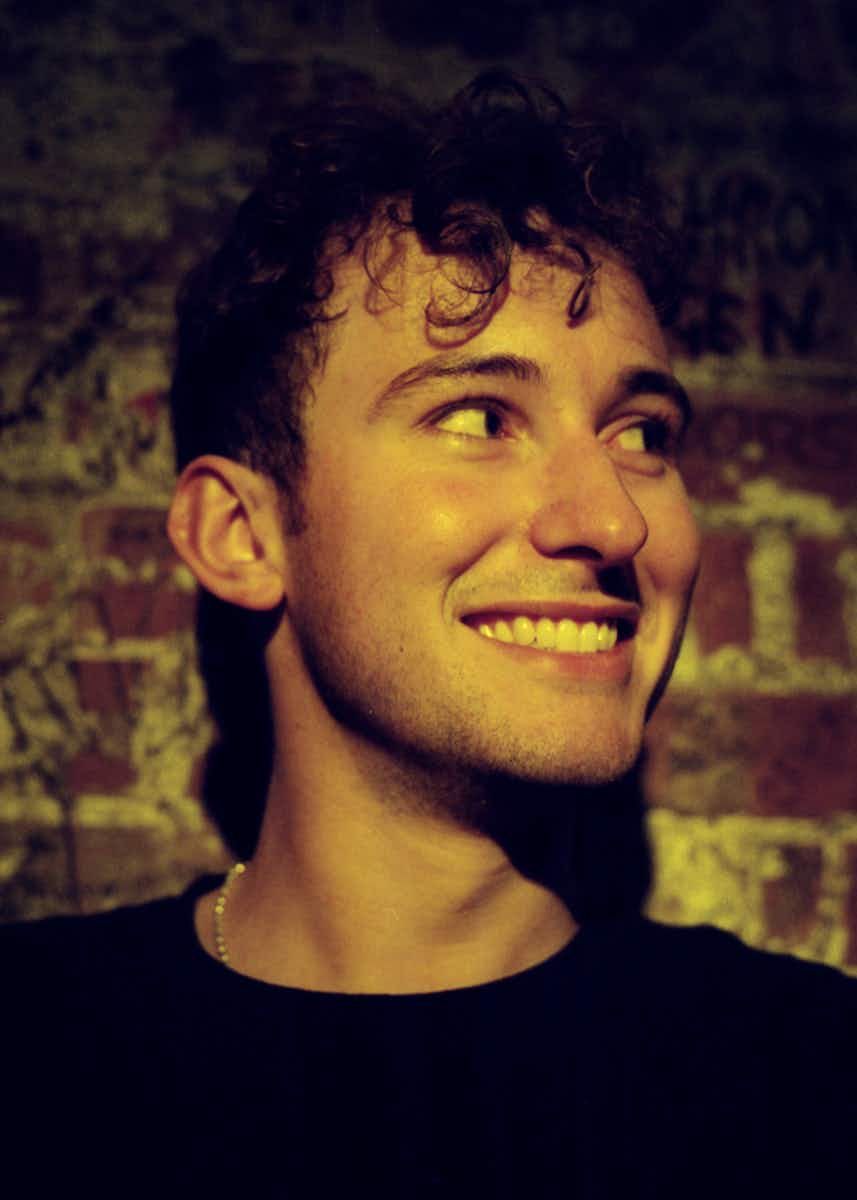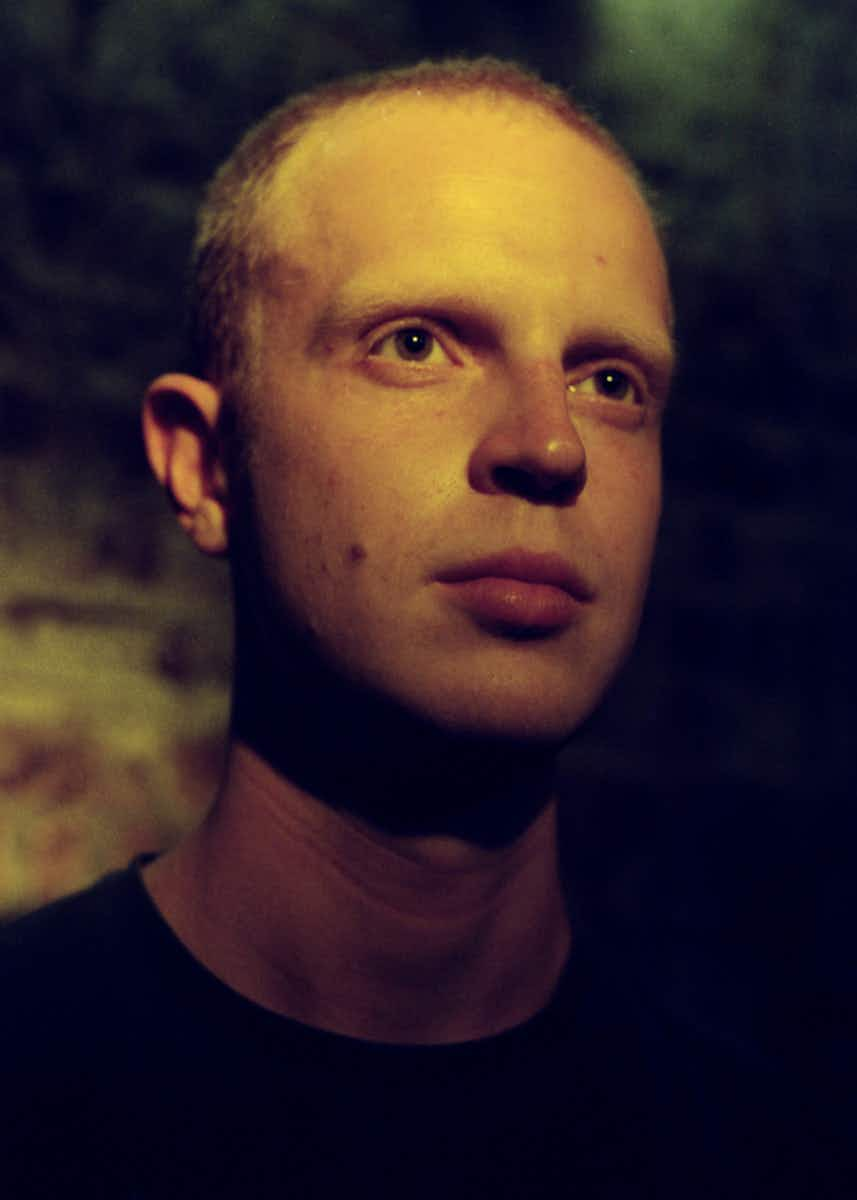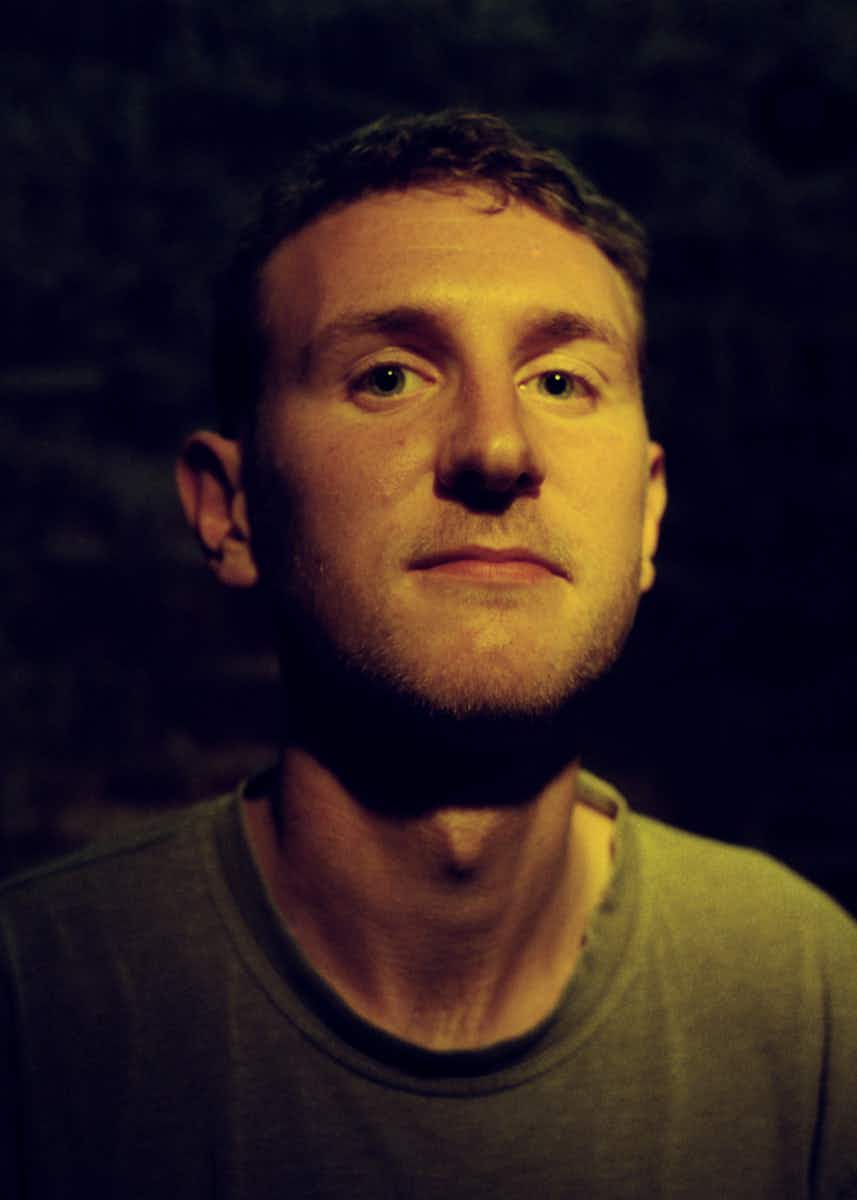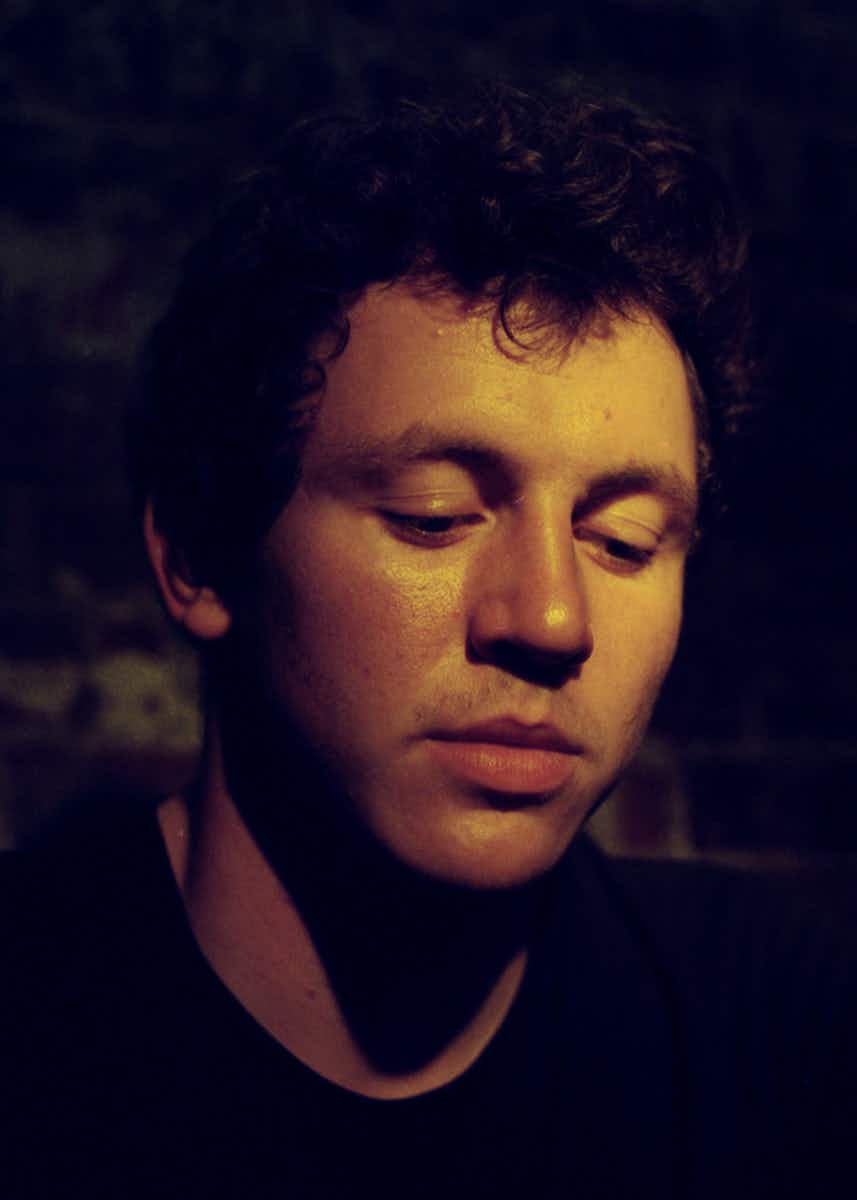 This year, as Squid have taken off, they've all given up day jobs ranging from exam invigilation, to piano tuning, to working on the press campaign for Arctic Monkeys' Tranquility Base Hotel and Casino. Financial liquidity of sorts has come from a publishing deal, signed in spring, with BMG, and a £9000 grant from the Performing Rights Society to support their touring.
"We're so grateful that these kind of things still exist in Tory Britain," says Anton. They put the money immediately to work, buying a van, a Vauxhall Vivaro, a nine-seater with a big boot for their myriad of instruments. ​"It's just big enough for us," says Louis. But if Arthur's cello ever joins them on tour, they're going to need a bigger van.
Since first playing together four years ago, Squid have honed a bracing, jolting, non-rock sound that, if it's like any other new guitar band, skirts the orbit of Black Midi. Beyond that, they're out there on their own. As Louis admits, recalling the band's building blocks, ​"we'd get obsessed with certain albums or artists. So ECM artists," he says, referring to the pioneering German jazz label founded in Munich in 1969, ​"like Esbjörn Svensson Trio, religiously, all the time on a loop. And a lot of Neu!, like their self-titled first album, and a lot of Kraftwerk."
Equally, notes Ollie, their other influences come from the modern dancefloor. ​"When I go to a club and see a really good DJ play progressive music in an interesting way, it always makes me want to do the same in a band setting. I don't mean a three-hour techno set, but people like Four Tet and Floating Points who can play such a variety of music in an hour, and it works. I've always wanted to do that in a band."
Now, Squid are doing that, or something like it, with the excellent four-track Town Centre. It features: the aforesaid Rodeo, the ambient drone of Savage, the krautpop of Match Bet (StereolABBA, we're calling it) and the freak groove of The Cleaner. They're planning a debut album for next year, with or without one of the record labels that have been circling since spring.
But for now, Squid are touring, and touring some more. Do yourself a favour and see them live pronto.
Before they head to soundcheck, I ask the thoroughly affable five for one word to describe their band.
Arthur: ​"Incohesion." (Not a word, but we'll let him off.)
Ollie: ​"Taxidermy." (Not helpful, but ditto.)
Anton: ​"Cello." (Reductive, but sure.)
Laurie: ​"Cut-up-but-sewn-back-together-just-about." (Cheating.)
Louis: ​"Chewy." (Pretty good. We'll have that.)


*not a squid pun, just an appropriate descriptor.

More like this