Tássia Reis: ​

"

During hard times, art ends up playing a different role"

After months of no shows, the Brazilian artist performed live in Rio de Janeiro for Boiler Room x Ballantine's True Music In The Round series.
Tássia Reis is a renaissance woman. Alongside making multi-genre music, the Brazilian artist dabbles in composition, poetry, dance and runs her own clothing brand. And, as of this year, she's even making time to take care of herself.
"I think what connects my creative process throughout all these areas is emotion," the 31-year-old tells me, speaking over Zoom from her home in Jacareí, a county in the state of São Paulo. ​"It needs to be something that makes my heart beat, the blood pump through my veins. It's an emotion that comes when I am writing a song, performing on a stage or putting together a piece of clothing. A little zap in my heart, a shiver down my spine when I think ​'this is it'."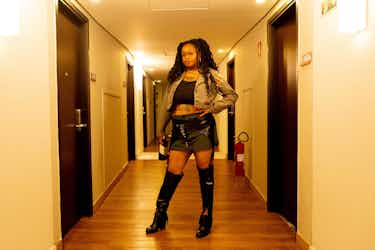 Reis, who is recognised as one of the most influential Brazilian rappers today, has never been confined to specific genres. She credits this to two different influences that were fundamental to her creative development early on: the Brazilian tradition of the percussive and performative escolas de samba (samba schools) and hip-hop. The Samba schools came first – her parents met at a rehearsal, as rivals from different schools. She walked with a school for the first time at age 13, and it's where she met the friend who introduced her to hip-hop and the surrounding culture a few months later. From there, she fell in love and never looked back.
Her lyrics, often bordering on the poetic, oscillate between speaking truth to power in a way that is playful, but direct (see the Cardi B‑esque Dollar Euro with São Paulo artist Monna Brutal) and exploring the tender side of the emotional spectrum – a vibe she elegantly captured on her recent, smooth and funky track Inspira, Try.
"When I write, I am telling my perspective on a story, on history – be it mine or other people's or society's," Reis explains. ​"It is always stemming from my experience, so it has to do with my identity, my ancestrality, my search to try and understand who I am in the world.
"In fashion, you can be daring, not explain this identity so much in words… I think that's why I like experiencing all these different areas – because they all allow for different forms of expression."
One area that has always been essential to Reis's artistic expression, however, is the stage – and 2020 has made her miss it.
"Throughout the pandemic, I have learned that playing livestreamed shows is a totally different experience from playing with an audience in front of you. You can't really compare the two." Reiss is renowned for her dynamic stage presence – she doesn't stand still for a second, and interacts with the audience throughout her shows. ​"With these livestreams, there is something a bit theatre-like that you need to take into consideration," she explains, ​"you have to imagine other people, what they're doing in their homes, wherever they are, be able to send over your energy and receive their energy in a way that is entirely different."
Against the odds, she's made it work. In December, Tássia Reis performed alongside veteran Brazilian rapper Marcelo D2 in Rio de Janeiro as part of In the Round – a series of socially-distanced and live-streamed events reimagining the future of live music as part of Boiler Room and Ballantine's True Music partnership.
As one of the 1,000 or so watching her show through Zoom, I see into other people's living rooms, as well as the small, masked and socially-distanced crowd at the physical event. In the tiny digital windows I can see a variety of wigs and party lights as well as air guitars being played, late-night dinners being eaten, couples making their kids dance along, and several cats popping in and out of sight. It's a Friday night, the air is thick and the weather is scorching hot, we are home alone, but everyone is smiling.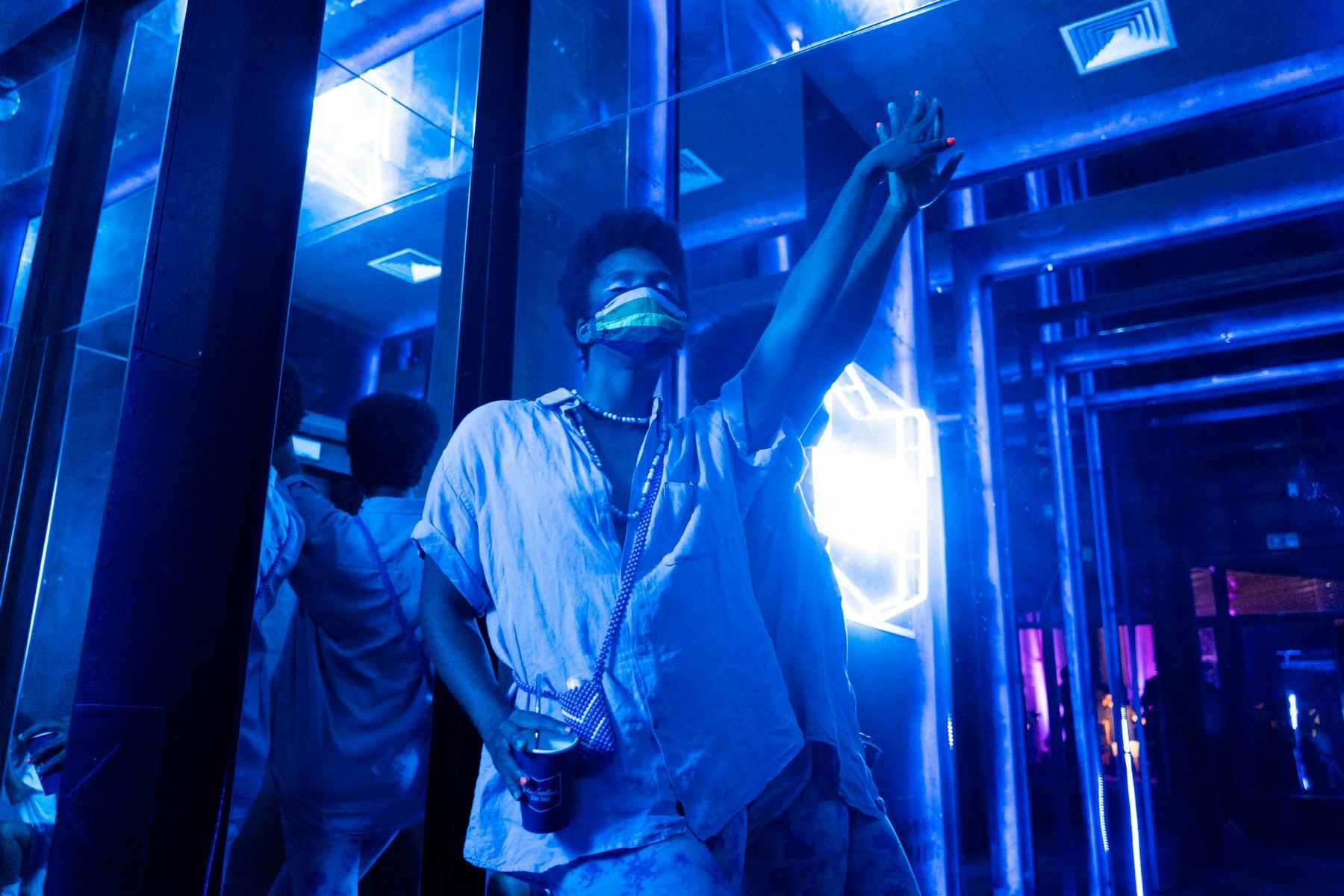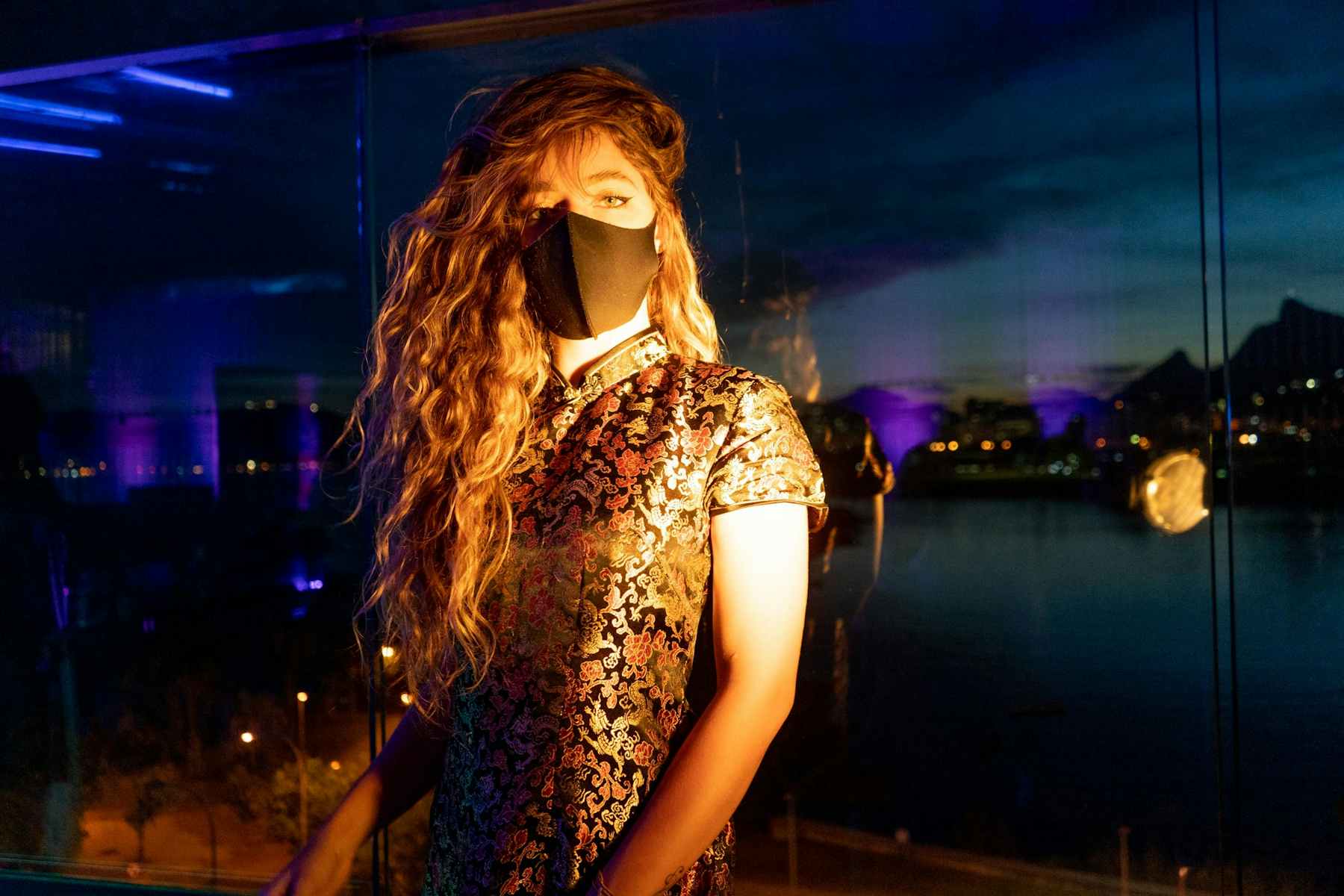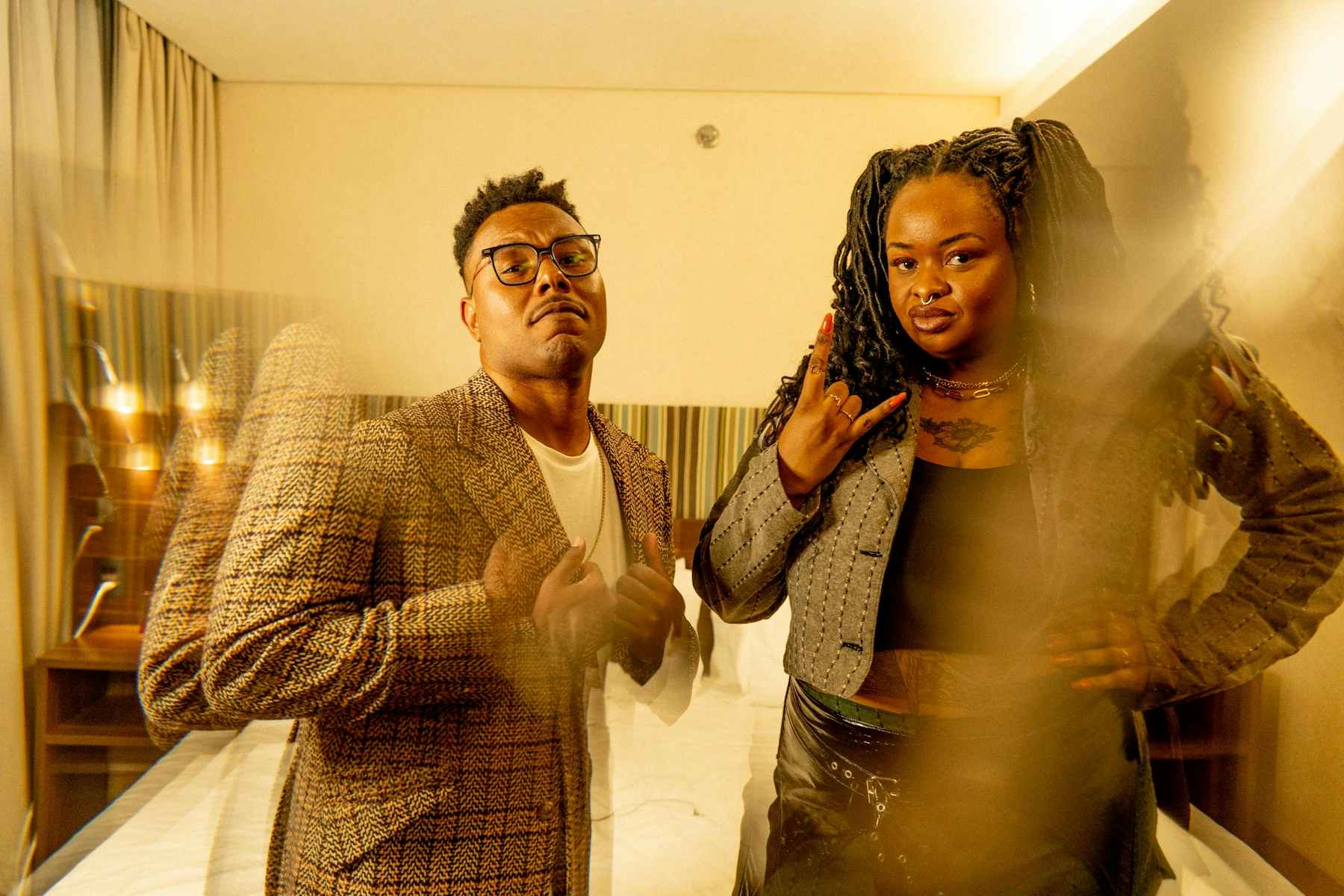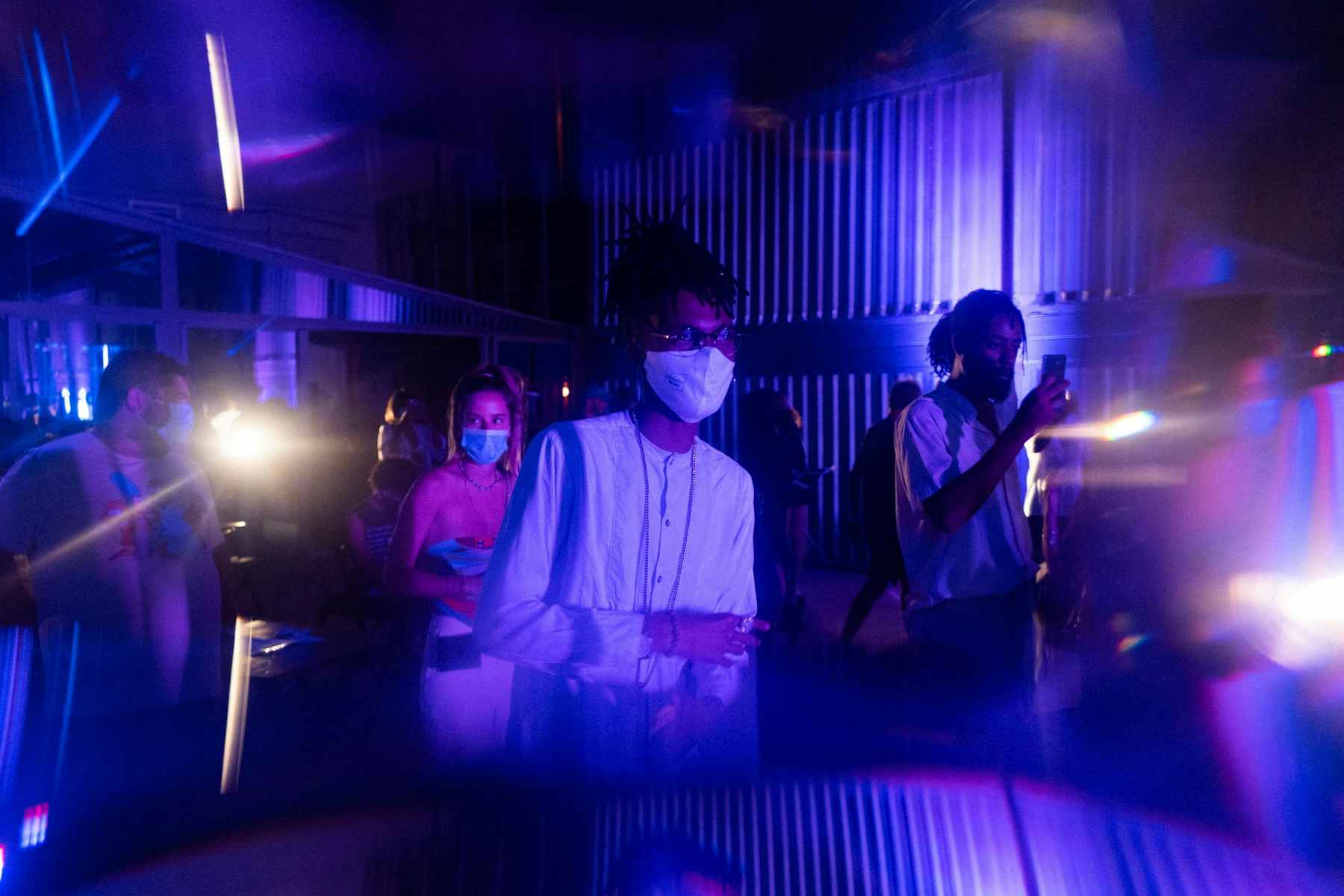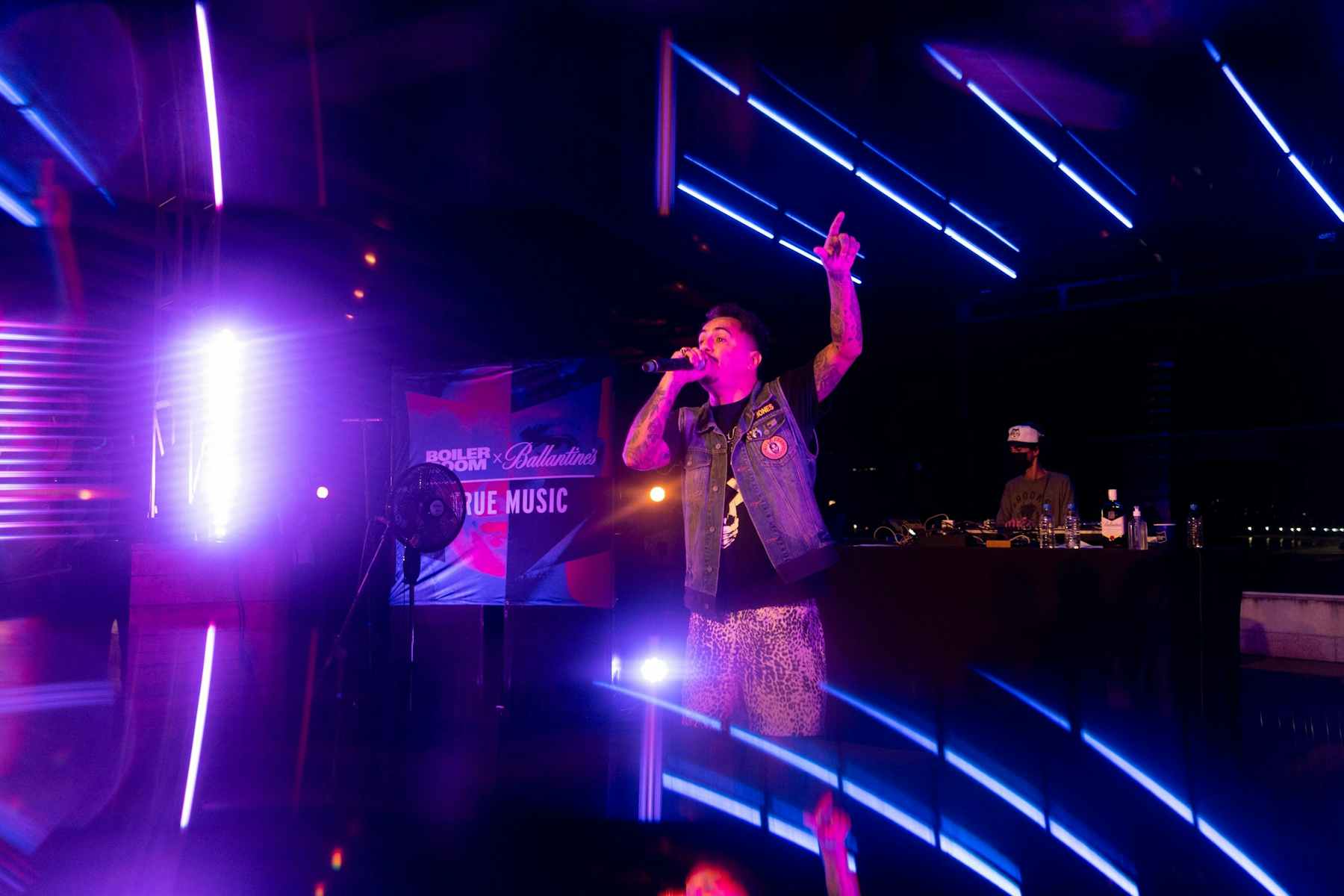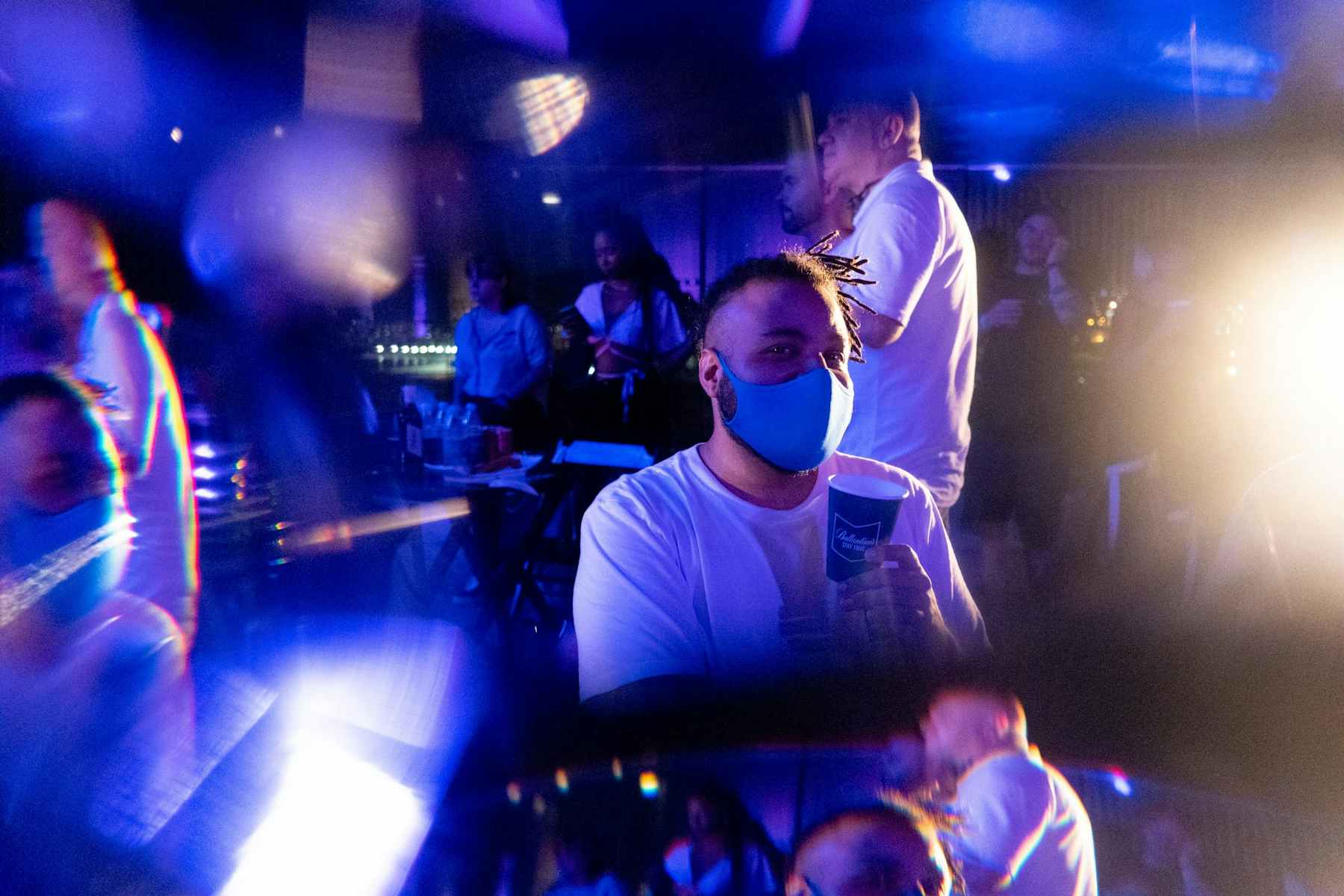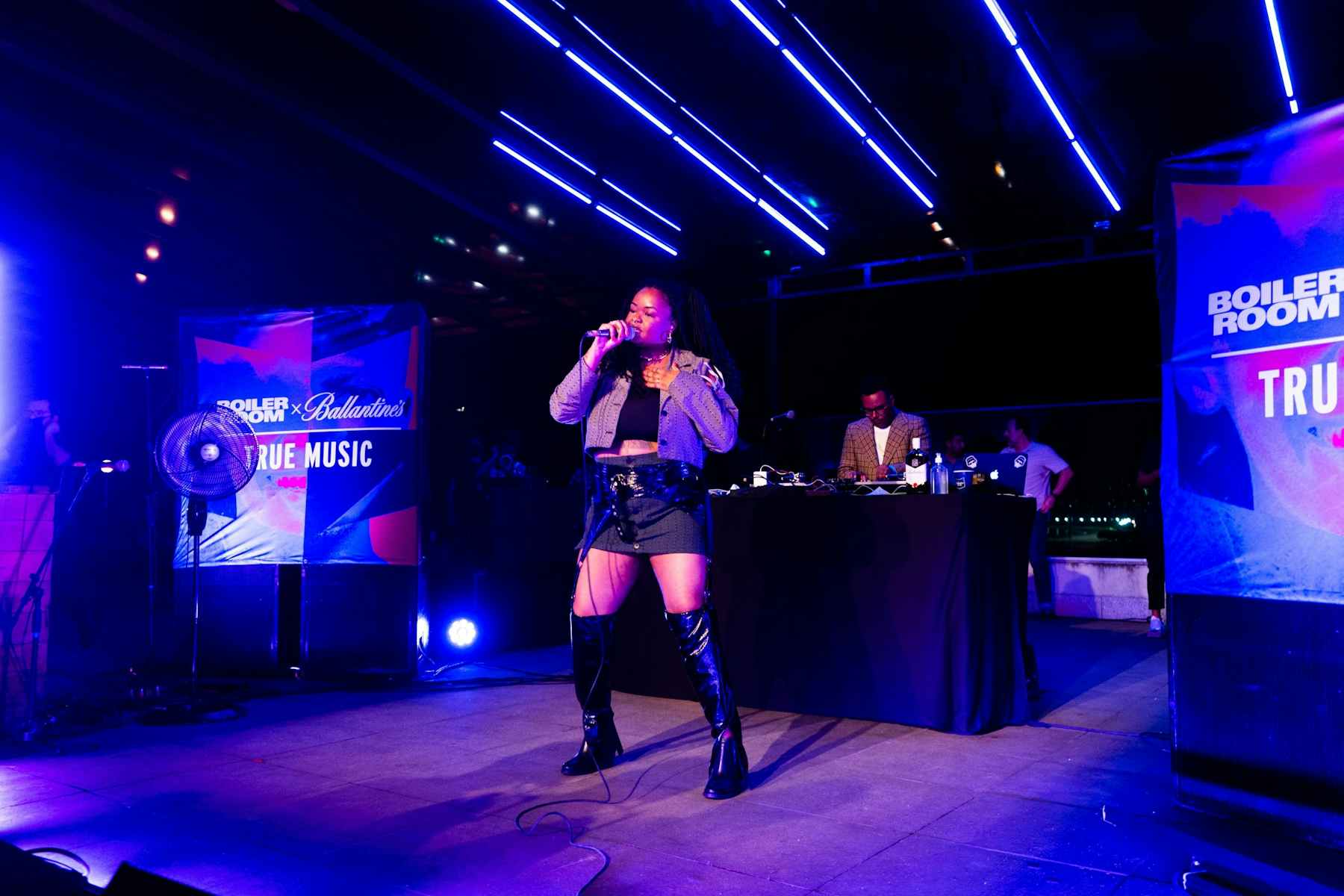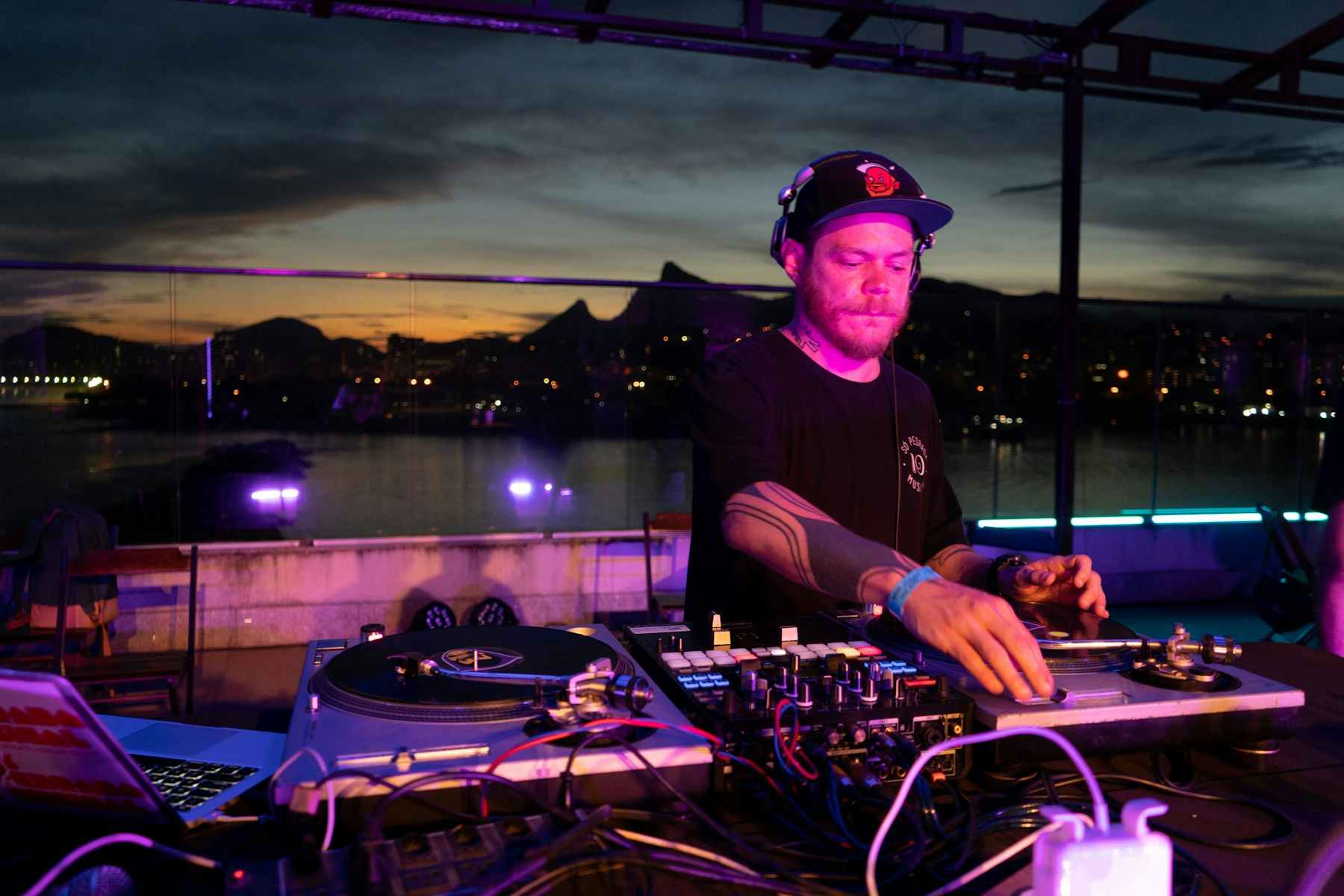 Although she's powered on with her career, this year hasn't been easy. Reis credits being back home with family as one of the most important decisions she's made. It was where she was living when she kickstarted her career with her breakout single, 2013's acclaimed Meu Rapjazz, and returning there seems to have a restorative effect on her.
Having to work through the internet, collaborating with artists from all over the world is not a new experience for Reis, so that part of 2020 didn't take much adjusting to – however, the intensity of the emotions she has been drawing from when composing throughout the year has been something unfamiliar. ​"Everything is more sensitive. During hard times, art ends up playing a different role, I think. In times of war, we speak of love, you know. So I think during these times we are living through, we end up speaking a lot more about care."
When it comes to the future, even if it is uncertain, Reis has no shortage of plans. Collaborations with a roster of talented contemporaries and good friends on the rise such as Liniker, Tulipa Ruiz, Anelis Assumpção, Mahmundi, Linn da Quebrada, Jup do Bairro, Urias, Mália and MC Thá are all hopefully somewhere on the cards.
And despite the setbacks of a difficult year, Tássia Reis is allowing herself to think big, with aspirations to work with Brazilian superstars such as Alcione and Djavan. ​"This is aiming very high, but you know – dreaming a dream of any size, big or small, takes the same amount of effort."
You can watch back Tássia Reis' and Marcelo D2's performances below. To find out more about Boiler Room x Ballantine's True Music presents​'In the Round', head to https://​true​mu​sic​.boil​er​room​.tv/