THE FACE Podcast: the BRITs vs Rihanna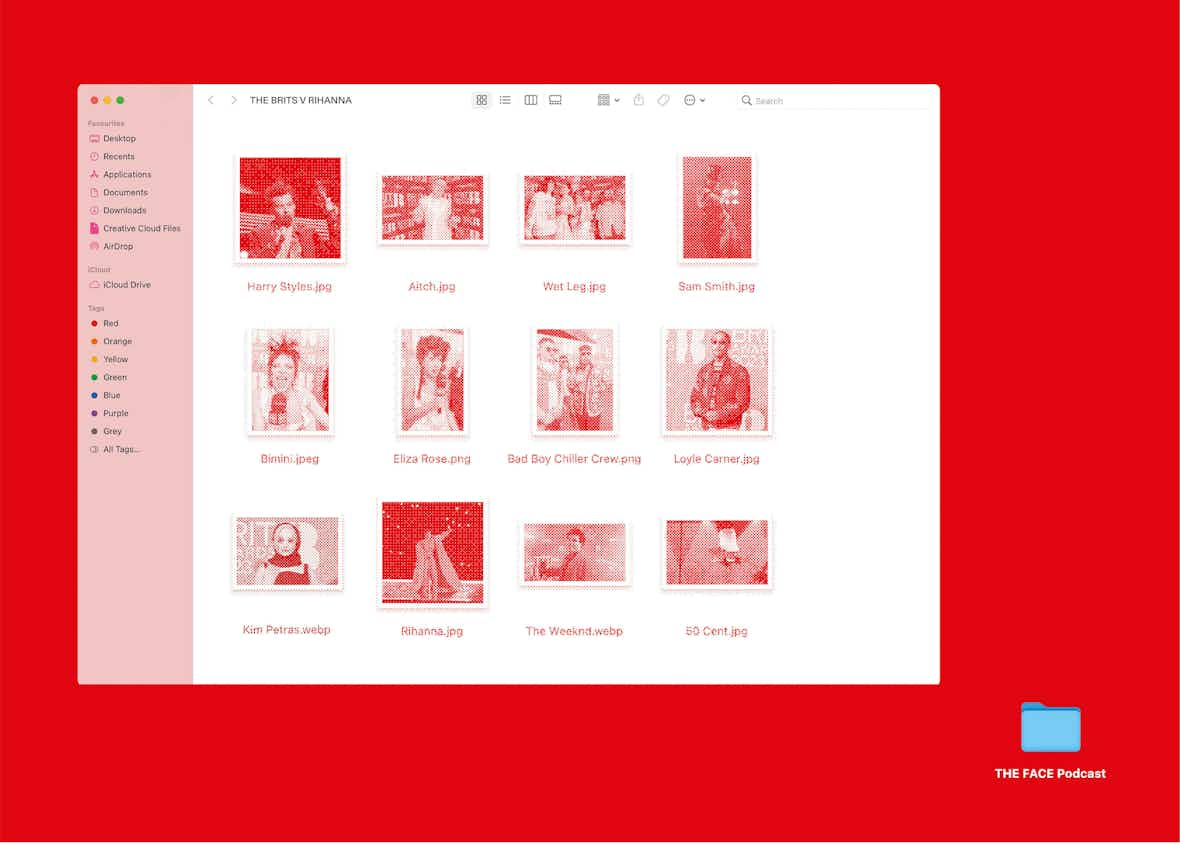 Our team reviews the highs and the lows of two massive music events on either side of the Atlantic.
Welcome to the third episode of THE FACE Podcast. Hosted by Editor Matthew Whitehouse, our new weekly series covers music, fashion, film, TV and politics.

Last weekend was a big one for the music biz, with the BRIT Awards taking place in London on Saturday (for the first time ever in its 45 year history) and Rihanna's highly anticipated Super Bowl halftime show – her first live performance since 2018 – finally happening in Arizona the following night.

In this week's episode, THE FACE's Staff Writer Jades Wickes and our Music Director Davy Reed report back from their time at the BRITs – picking out the most glamorous red carpet looks and the drunkest nominees, debating the coolest and the most cringe moments from the ceremony and assessing the quality of the free food in the press box. We also delve into Rihanna's performance, debating whether or not the lukewarm reception was fair, and speculate on what megastar the Super Bowl might have booked for next year.

Listen below.

HOST Matthew Whitehouse EXECUTIVE EDITOR Davy Reed EDITOR FrontEar Podcasts DIGITAL DIRECTOR Brooke McCord MUSIC Louis Culture

More like this