Thee Birth unites ritual and rave at the UK's best underground club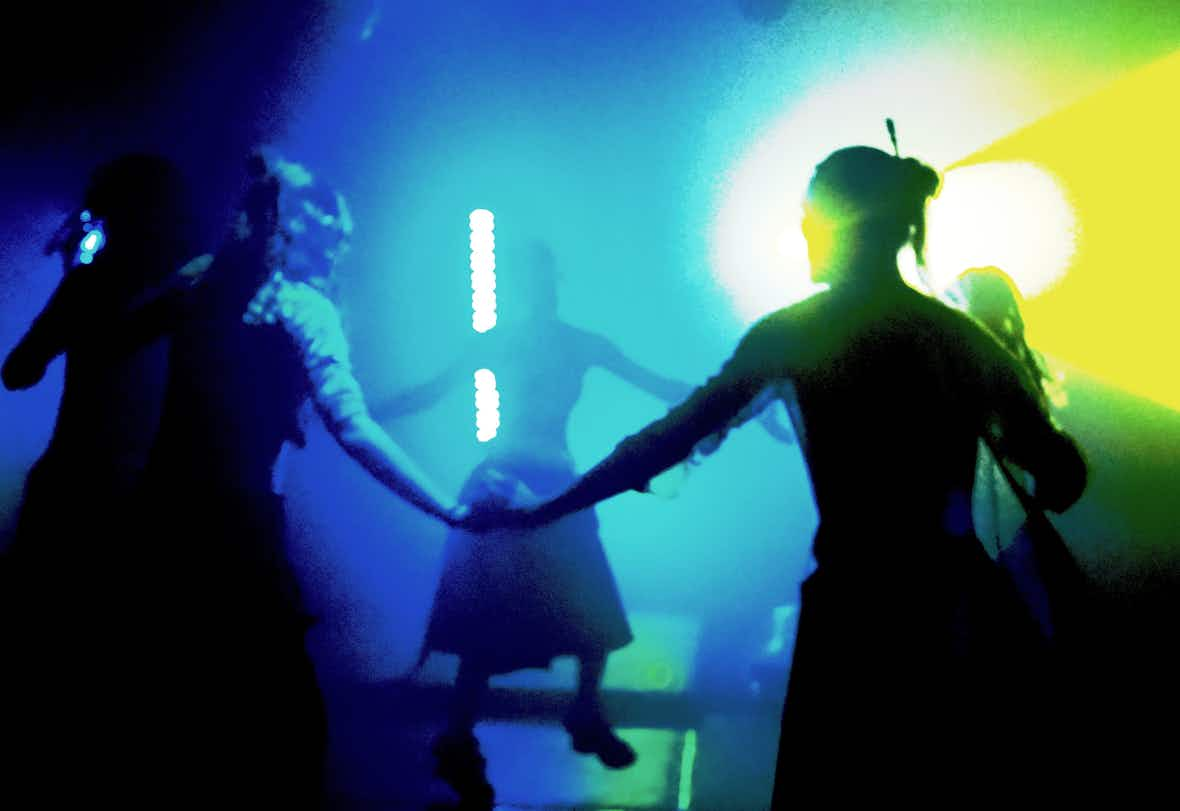 Centred at The White Hotel in Salford, the events series has built a community of musicians and artists inspired by pagan practices and radical philosophy.
Thee Birth is, among other things, a redefinition. The shape-shifting events series takes place at The White Hotel – Salford's hub of hedonistic club nights and experimental music – and it's the brainchild of iconoclastic musician HforSpirit.
The cellist and composer was transformed by the experience of raving at some point in the mid-2010s. ​"I went from being a classical music nerd to a raver overnight," HforSpirit says. ​"Something about the unhinged ceremony of it all appealed to me, it felt like a really charged environment, bringing people together for the simple act of dancing." They went on to organise raves in Hackney Wick and DJ at FOLD's techno Sunday service, UNFOLD. More recently, they've been hammering club kids and art students with gabber at the GutterRing club nights. With Thee Birth, they wanted to challenge the conventions of what is possible with a party.
The groundwork for Thee Birth was built upon a rave in 2019, for which HforSpirit teamed up with a crew of seasoned party people to transform the old government archives underneath Admiralty Arch in Pall Mall on the occasion of Queen Elizabeth's 93rd birthday. A Cabinet Office car pass was procured, two Funktion-One loudspeakers were brought in, Richard Fearless of Death In Vegas headlined, while officials setting up for the Queen's celebrations arrived as the crew were loading out and the whole thing only narrowly avoided being shut down – in short, it was legendary.
Invigorated by the experience and inspired by their time spent squatting while archiving art at a Bloomsbury commune formerly occupied by ​'60s counter-culture originators The Exploding Galaxy, HforSpirit began to conceive of something new.

Thee Birth seeks to draw from the noisy potential of rave in a ritual to create new spaces for communal connection and celebration. The name was chosen to reflect this – the birth of a new kind of gathering, at which those gathered might also experience a rebirth of their own. The event series has hosted performances and work from the likes of Mica Levi, Lancashire MC and Playboi Carti collaborator Blackhaine, Manchester-Berlin duo Space Afrika and spoken-word artist Tibyan Mahawah, the Frank Ocean-affiliated DJ Crystallmess, as well as uncompromising undergrounds acts like Rawtape, Susu Laroche, Jenkin Van Zyl, Tai Shani and Maxwell Sterling.
At Thee Birth, anything goes. During the inaugural event in the spring of 2022, sonic experimenter John T. Gast cast bass weight spells from behind the decks with support from Junior, one of enigmatic artist Curtly Thomas's many aliases. In the second, haunted pop collagist Bianca Scout staged a live adaptation of her recent album The Heart of the Anchoress, stretching torn sheets of white fabric across the club, transforming The White Hotel's sweat-soaked concrete, building to a crescendo sung inside a knackered piano.

Though distinct from the loose parties HforSpirit cut their teeth throwing, as well as the all-night ragers for which The White Hotel is famed across the clubbing world, these events share in their dissociative atmosphere and transformative potential. ​"I write about sex, death and art;" explains Christ, The White Hotel's poet-in-residence. ​"You can find all three, generally at once, at a party done well." It's this variety that Thee Birth channels, the possibilities that raves present.
In her new book Raving, cultural theorist McKenzie Wark identifies within the queer raves sprinkled throughout New York City ​"a certain pocket world of possibility." She draws sharp focus on those ​"for whom raving is a collaborative practice that makes it possible to endure this life." What Thee Birth brings from UK rave culture is also a collaborative practice, a method for reframing time and space communally, away from the cursed production of the working week and towards a constructed situation, establishing what Wark terms a ​"ravespace" that many have desperate need for.
"It's perhaps the last stand of participatory music in the age of consumption," says HforSpirit of rave's contemporary importance. ​"The spirit of rave is a funny one to speak upon," adds artist and musician Charlie Osborne, whose film, Bury-Man-Lane, was presented at Thee Birth's second edition. ​"Everyone's perception of it is different. Most people believe it's dead, buried in memory and can never be repeated or replaced. I like to form my own history and my own memories relating to dance music, partying, rave and festival culture."

It was this same impulse to redefine rave that galvanised HforSpirit to collaborate with photographer and artist Nick Hadfield on UnTyMe, which was instrumental in developing the ethos of Thee Birth. Part documentary, part contemporary folk tale, the short film follows a tripped-out retreat made in 2020 by the collaborators with a troupe of artists and friends to the abandoned Skull Quarry for an impromptu rave in nature, tracing the ritual energy of rave by connecting it back to pagan practices of Anglo-Celtic folklore.

"UnTyMe revealed a collective intention to find a new sense of belonging," says Hadfield. ​"Prompted by feelings of dissociation from contemporary club culture, we sought out the ancient rhythms of the land." For the film's release in 2021, during the summer solstice, on the day that lockdown in London was lifted, the collaborators got together with art publication Emulsion to devise the precursor to Thee Birth. E‑Birth, a ​"freedom party," gathered artists including Blackhaine, Space Afrika, Turner Prize winner Mark Leckey and NTS mainstay Zakia Sewell into a Hackney Wick warehouse.
The afterparty, a forest rave with GutterRing, was very nearly cut short. ​"I'll never forget the music coming back on after the police tried to shut down the rave at E‑Birth," recalls HforSpirit. ​"There were hundreds of us surrounding them, their hi-vis lit up like deer in headlights behind the DJ booth. Everyone was chanting and eventually they submitted, I guess realising it might do more harm than good to end things prematurely."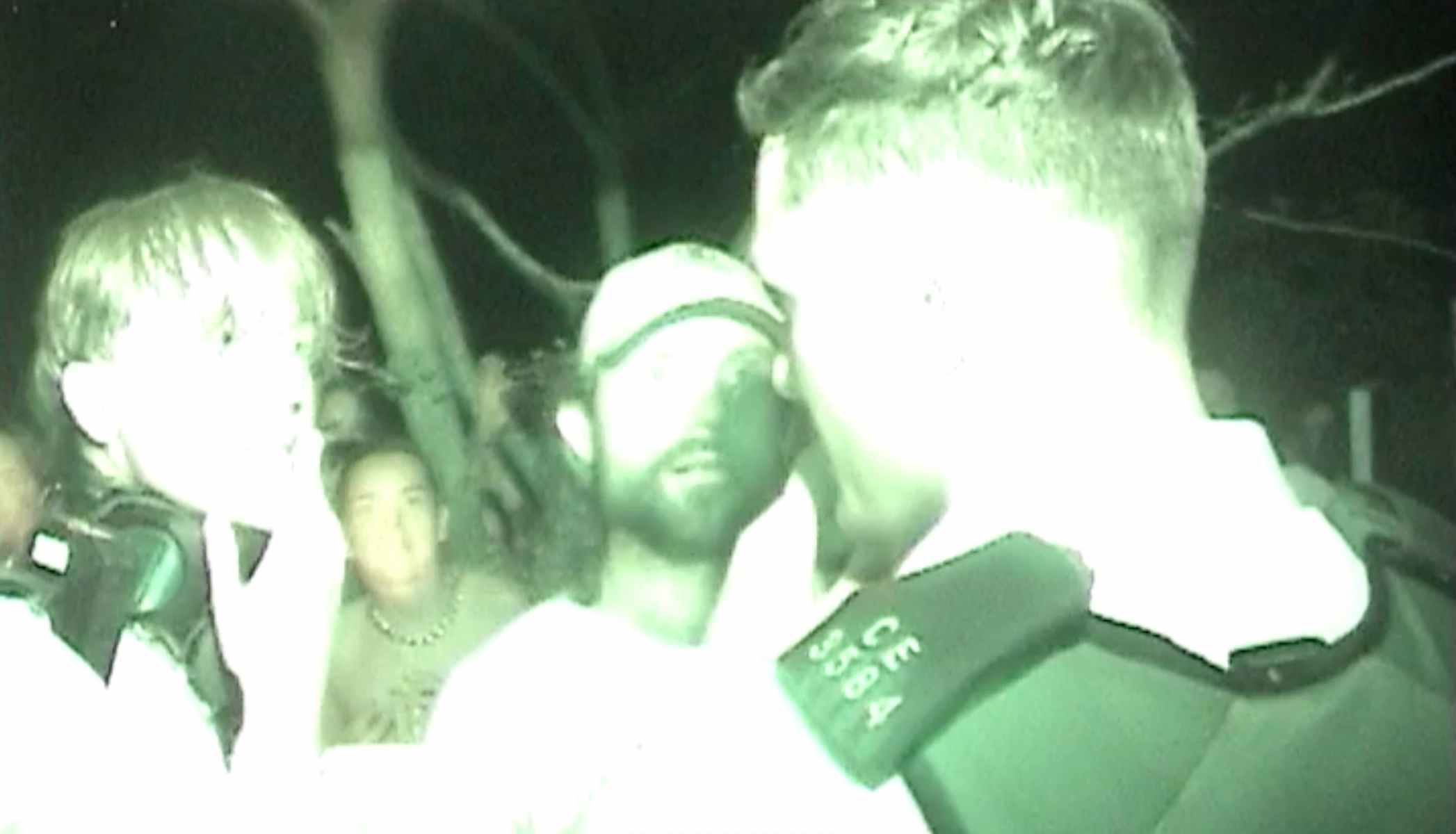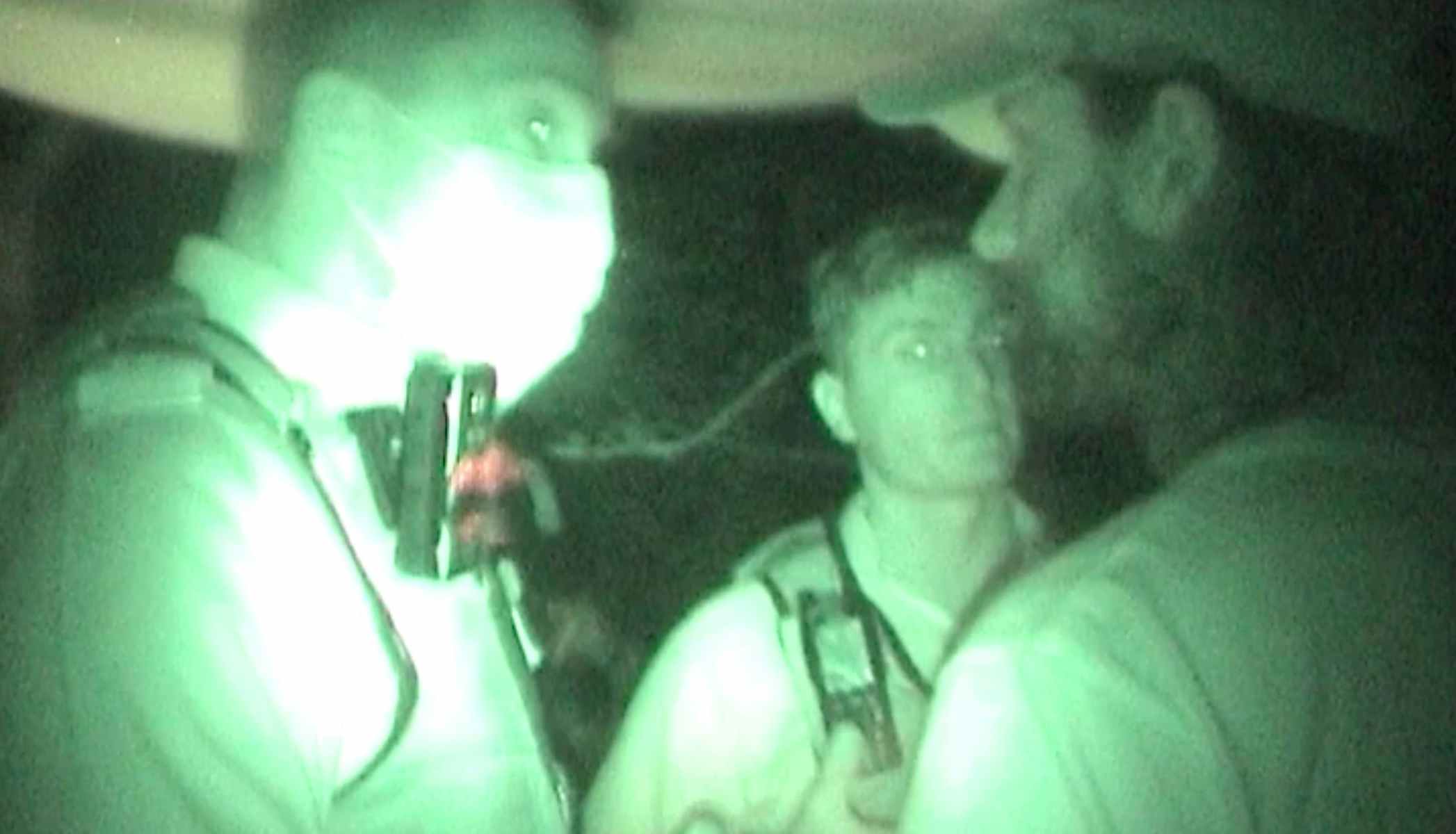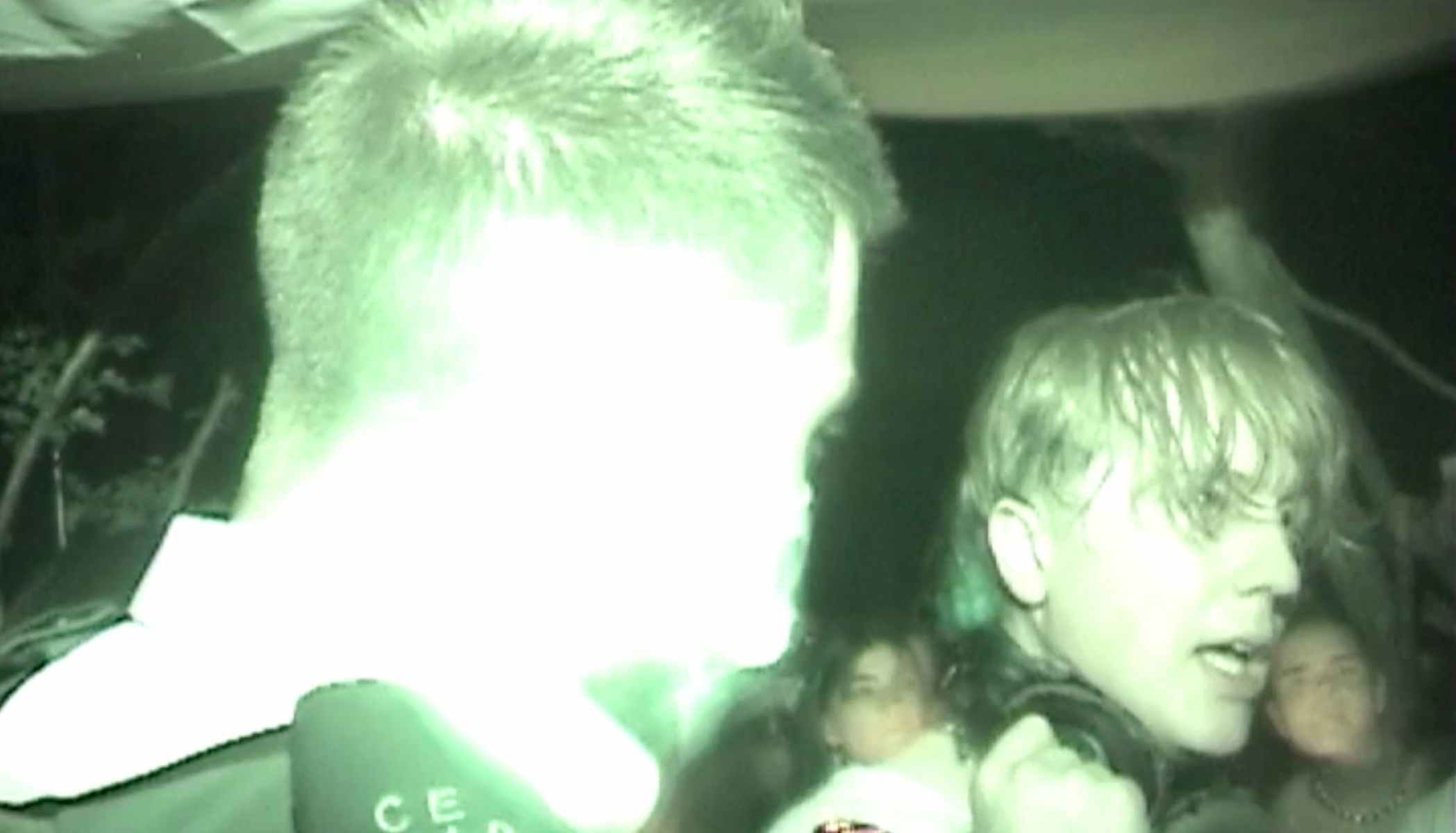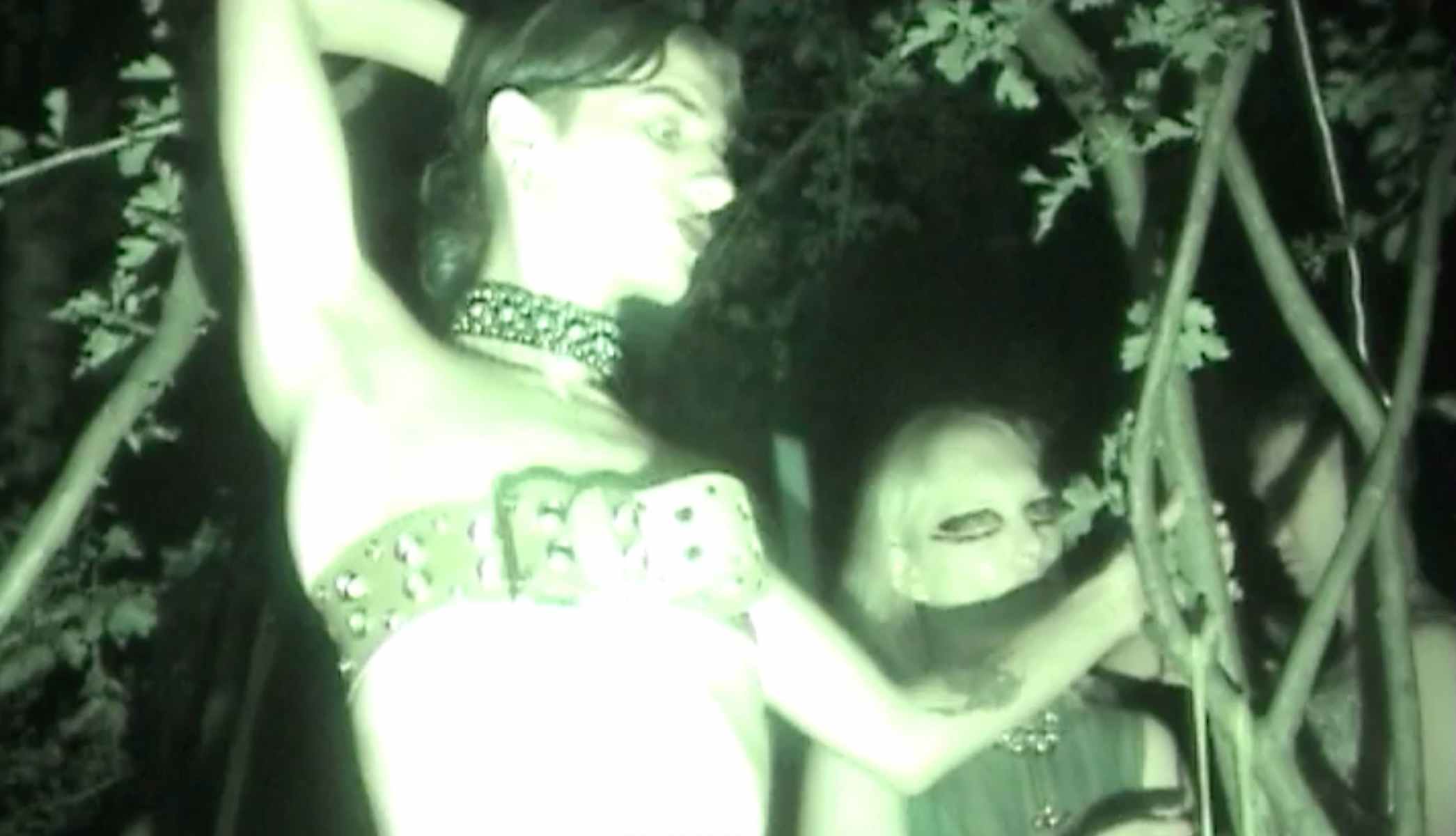 Channelling the power of crowds witnessed by HforSpirit at E‑Birth, Thee Birth aligns rave with ritual as understood by philosopher Byung-Chul Han, who defines rituals as ​"processes of embodiment and bodily performances." Just as Wark understands raving as a communal practice of transforming time by co-creating a ​"ravespace" with other ravers, raving together as part of a crowd can be understood as a ritual of embodiment, a group performance that brings together a community, transforming themselves as well as the space around them.
"When you are working with emotion and intention, symbolic moments and storytelling, you're letting your intuition and imagination translate something that you're paying attention to," says Scout. ​"That to me is the ritual." This process of transfiguring the world around us is enabled by the space cleared for raves and rituals to take place, something that is a vital part of witch poet Zoe Bedeaux​'s (aka T.I.P.) art practice. ​"Our presence is of a magical nature and it is up to us to engage with ourselves and nature in that respect and knowledge," she asserts.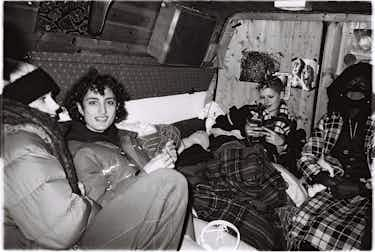 As a member of Scratch Proof Orchestra, an amorphous, non-obligatory jam circle concocted by HforSpirit and producer Felix Lee, Bedeaux's magical approach to spoken word performance is a new aspect of Thee Birth's ritual redefinition of rave. ​"When that knowledge is fully integrated only then can you live and walk on this earth connected to your heart," she continues, ​"knowing that we and everything around us is interconnected and sacred."
Bedeaux's belief in this magical power of interconnectedness is a central theme for Thee Birth III, at which Scratch Proof Orchestra will hold their first public session with HforSpirit, Lee, harpist Miriam Adefris, percussionist James Larter and composer Nathan Coen. They will be joined by outsider artist and musician Richie Culver and Manchester producer and MC Iceboy Violet for the event, which celebrates the lead up to the Gaelic May Day festival.

These artists, alongside artist Claire Barrow, who has contributed original artwork to mark the event, signal the next phase of Thee Birth, a participatory performance in the round that dissolves the boundaries between performer and audience, excavating a fleeting, communal site of celebratory assembly. ​"I like the idea of delivering one-off experiences that can never be repeated," says Bedeaux. ​"You were either there to have the experience, or not."

More like this