The multiple musical adventures of TokenTraxx founder TommyD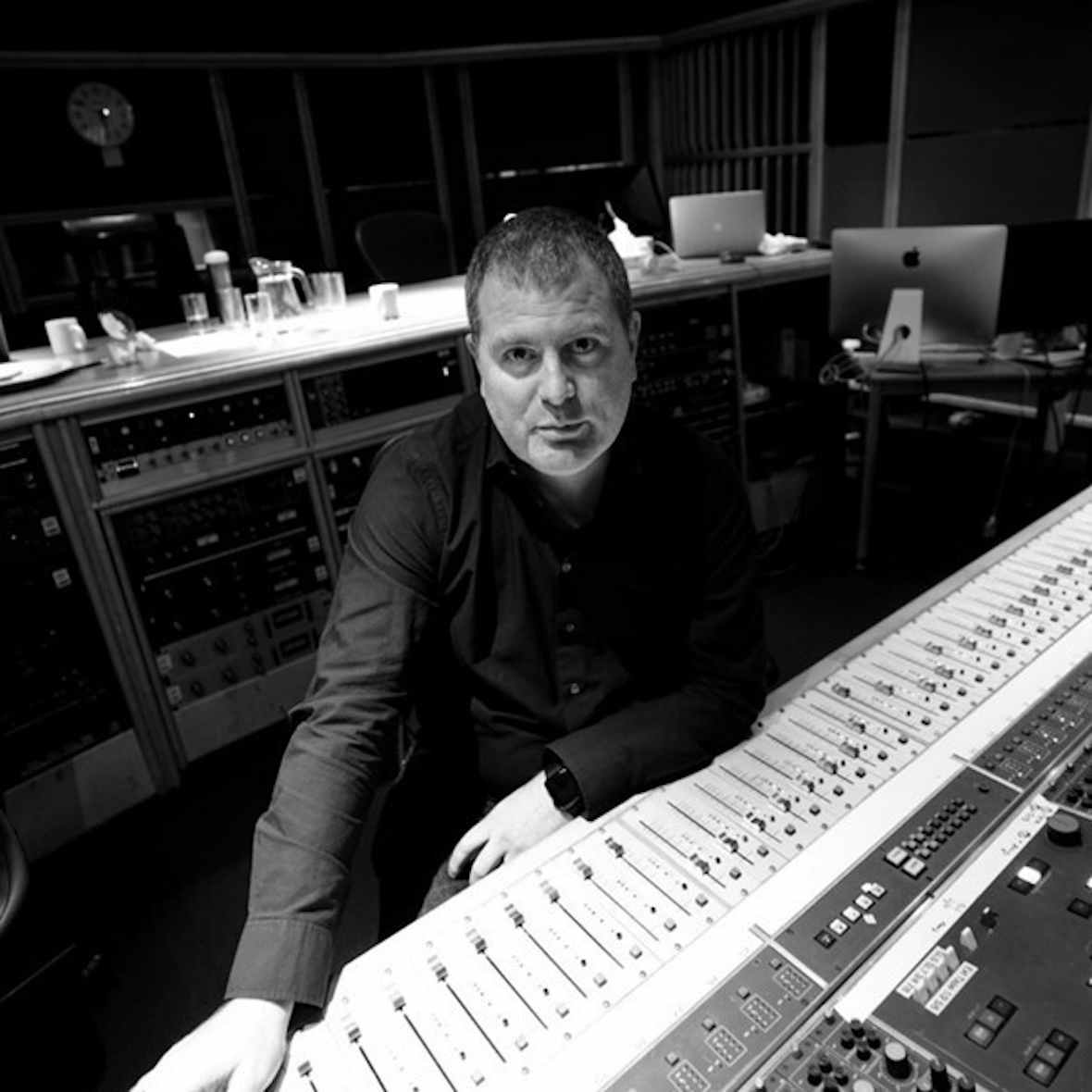 From Ministry of Sound DJ to arranging strings for Ye, the founder of new NFT platform tells us how he's bringing time-served musical experience to the digital space.

As of this week, TokenTraxx is live. The London-based company is a new platform and community offering innovative ways to create, curate and collect music using NFTs. Earlier this week, they launched their TRAXX network token, the​"currency" which enables their marketplace.
NFTs, of course, have boomed in the last year, notably in the sphere of digital art. But the focus of TokenTraxx is on meeting the needs of creators, curators and collectors of music. To do that, as well as requiring the best back-end and future-facing functionality, the start-up needs impeccable musical credentials.
In old-money terms, you wouldn't go into a record shop and buy an album on the recommendation of someone who only owned dog-eared copies Now That's What I Call Music. In the NFT/​crypto sphere, the need for genuine knowledge and experience of music, music-making and the music industry are no less important. Enthusiasm, too.
Running on passion is as important as running on tech.
That, thinks TommyD, is what gives his company the edge. TokenTraxx is his brainchild, the digitally-distilled end-product of four decades working in music. Starting with a Saturday job in a neighbourhood music shop and journeying all the way to Kanye West sitting on his sofa, discussing string arrangements, the DJ, musician, producer and songwriter has been there, done that, bought the top-notch home recording studio to better make his own tunes.
Here, we grill him on a life in music, on the highpoints, curveballs and, for sure, lowpoints that have informed his thinking on how to build an NFT empire offering the best experience – and best results – to music fans of every stripe.

Tommy, let's start by dragging you right back. What kind of DJ were you at 18?
I loved DJing because it was a lot easier than being in a band! My first job was working in a music shop in South London, so I got to experience a huge amount of music – not just through the shop, but growing up in South London you get experience of all kinds of cultures and musical cultures. But through the shop, I met all these different types of musicians.
And I'm a bit of a multi-instrumentalist. I'm not particularly great at any of them, but I can play passably guitar, drums, bass, vocals, whatever. So, often, I'd get a phone call: ​'So and so's dropped out, can you come and play the bass at our gig?' So on the one hand, I learned a lot about performance and song structure. But on the other hand, there was always arguments going on.
Then one day, a mate was doing a club [and asked] if I wanted to come play some songs. This was just before the house scene really blew up, and the culture in London was very much hip-hop, rare groove, old funky stuff, disco. So I really immersed myself in all of that.
Tell me about your first, record-buying experience of New York.
I went to this club, a Friday night, through a little dingy door, and it was just like walking into bedlam. The most incredible experience. This was Paradise Garage. I sat there by the bass bin and listened to this DJ for about five hours. I don't think it was Larry Levan, but anyway, it was incredible.
And next morning, I went down to all the record shops and bought every single record I thought I'd heard that night, and loads of other incredible stuff. And this, of course, was at the birth of house music. This was back in ​'85, ​'86. And then I came back to the UK and I started playing all this stuff. And, and then, of course, it all blew up.
But there wasn't any particular genre that I really enjoyed, and there still isn't. I still love playing really dark, really funky house music. But I can go out and play anything because I love all kinds of music: really, hard techno, drum and bass, dark beats – but also orchestral music and jazz and folk and rock. I think that's informed my music production.

You were there at the early ​'90s beginning of Ministry of Sound. Can you give us a snapshot of the excitement and the appeal of that South London spot, long before it became a clubbing institution?
I went down and it was exactly like Paradise Garage: a dingy kind of place with low lights and an insane sound system. I was lucky enough to become a resident there quite early on. I think we all knew at the time that this was the future, in the sense that you just had to look out across the crowd and see that this energy, collaboration and community that was happening on the dance floor was incredibly powerful.
This was the start of superclubs, and just ahead of the era of the superstar DJ. What did you learn from that jetsetting time?
If truth be told, because I was always a studio boy, DJing was more a way for me to make money. But the reality was, I wanted to be in the studio. That was really where my heart lay. So I got lured more into just making music. And then I had this hit record with I'm Too Sexy, which I produced.
Ah, yes. The quirky 1991 hit by Right Said Fred was interpolated into Taylor Swift's 2017 song Look What You Made Me Do, and into Drake's 2021 track Way 2 Sexy. How was it for you, hearing something you'd worked on all those years ago, suddenly appearing in a whole new iteration?
You go anywhere in the world and mention that record and everyone smiles. I'm very proud of that record, it opened up a lot of doors for me. But I've had close to four billion streams now. Right Said Fred is about five per cent of that, if I'm lucky. So it's just one part of my life, which is still a very important part. But it's great to see it being so culturally relevant. That's quite mad.

You also got into remixing. One of your earliest was of Birthday by The Sugarcubes, Bjork's old band. How did that come about?
I was doing mixes that I would play in Ministry, and Ministry was blowing up as a brand. And I loved Sugarcubes' label One Little Indian – they had some really cool bands. And they were doing a greatest hits and asked if I wanted to remix Birthday. Again, it's the juxtaposition that I really liked. So, Björk: mysterious, Icelandic, quirky, weird, dark. And the music's got this really cool sound, almost like a cross between dub and low, bassy rock. So I thought: great, I'll turn it into a jazz disco record! That's where my head was: how do you fuck with things in a way that shouldn't work, and yet score a goal?
And later on I coined this phrase: harmony through mixology. That's permeated everything I've ever done. It's the concept of mixing stuff together that shouldn't be mixed.
You pivoted to producing Welsh indie band Catatonia, with whom you had proper chart success. How was that experience?
Working with musicians wasn't a problem – I could speak their language. And because I straddled the electronic world of dance music and hip hop, I was really keen to look at ways to integrate all that thinking into a band structure. And Geoff Travis at Rough Trade played me [Catatonia's 1996 song] You've Got a Lot to Answer For and asked if I could do something with it. They were just on the cusp of breaking, and I think Geoff liked my pop sensibility married with my kind of quirky clubby kind of thing.
So I met the band, said that it needs to be faster, we need to crank up the chords, make it more anthemic… Then it came out and it was a hit that they wanted, so I went on to produce their album, International Velvet and the follow-up. It was just a fabulous time with all the Cool Britannia stuff – UK bands were killing it worldwide. So I managed to pivot out of dance music in a way that made music more interesting for me.

You pivoted again into pop, with Kylie Minogue, on her 2001 album Fever. How was that experience?
Kylie was, for all us Brits, this icon of incredible-ness. Everybody wanted to work with Kylie. Then Miles Leonard – who now, funnily enough works with us at TokenTraxx – was [A&R'ing] Kylie and played me Can't Get You Out of My Head. It was just so up my street. So I sat in the studio with an amazing songwriter and we came up with something, sent it to Miles, he loved it, and next thing I know, I'm in the studio with Kylie.
Then we came up with a track called More More More, and it was the first track on Fever. Can't Get You Out of My Head made it a massive hit album all around the world. And then we worked more stuff for the next album as well. So it was a brilliant experience.
Another part of your musical world is as an artist, in the band Graffiti6 with Jamie Scott, who later won an Ivor Novello for his work with Rudimental. What's the backstory there?
I was working in the studio all the time, writing and producing, working with new artists… And it was becoming a bit like a job. Then I had a session with Jamie. He was in a quandary because he'd made an album that hadn't done well, and he'd been signed to another label before that… And Jamie had this incredible voice that he was not using because he was a folk singer. But I heard Otis Redding in there.
So we started with a beat, wrote this song, and I worked on it for a couple of weeks: stripped everything, left the vocal, sped it up a bit and created this track called Stare Into the Sun, sent it back to Jamie and he was like: ​'Who is this? Is this me?'
And everyone went mental about it. So we did some more, and every track we did was brilliant. Then one of them got synced in Holland, and became a hit. Then we got offered some gigs, put a band together, went out to Holland and it was so well received, we did some more gigs in the UK.
You did one album independently, and then in 2011 you were signed to EMI…
Right, which was the maddest thing of all – I was about 44 at the time! Then we toured like crazy for 18 months – 200 shows in America alone. And it was such good fun. It took me back to my days of being a DJ but this time it was different – I was on stage playing the guitar and singing back-up vocals. It was ironic because I went from being a DJ, producer, songwriter… to an artist playing gigs. And normally it's the other way around. And by the end of it, we were both exhausted.
More recently: Wired Strings is your classically educated wife Rosie's project. She's done string arrangements for everyone from Ye to Jay‑Z, Beyoncé, sometimes with your help. What have you learned from working with A‑list American superstars?
I met Rosie when she came in to do a string arrangement for me on an album that I was producing, we fell in love and got married and had children. But when she got pregnant with our first kid, she got this call. She said to me: ​'Do you know this guy Kenny West?' I worked out it was Kanye, and he'd just released All Falls Down [from his 2004 debut The College Dropout].
He wanted her to put some strings together for a Top of the Pops performance. So we went to Top of the Pops, and Kanye was listening to what Rosie had done: ​'Wow, you've actually worked out an arrangement for this? Could you do some [more] arrangements for me, for tomorrow?'
So we stayed up all night and did all these arrangements for him. Then he came round to the house. And you could sense there was something interesting and cool about Kanye. And he just sat there on our sofa, listening to these string arrangements of his music, and he just loved it. And from that point we worked together on all kinds of stuff all the way through to a couple of years back.

Do people get Ye wrong?
I love working with him, and people really do get him wrong. His mental health issues recently have, I think, shone a light on why he is such a brilliant artist – because you need to have those kinds of, in some ways, restrictions mentally that become your superpowers. And us working with Jay and Beyoncé and all these other incredible American artists – all of them came through Kanye, to be fair.
I think that just shows how much love and respect Kanye has amongst that community. And it's because he refuses to do the same thing twice. I think that's the lesson to everybody.
That's a decent segue to your new venture. In very simple, layman terms, why TokenTraxx, and why now?
I got into crypto back in 2016. You start reading about the tech, and you start understanding that this is, for the first time in human history, technology that's been built that really can't be controlled by human beings. It's machine-led. And as a consequence, you realise that there's a possibility to structure a new system that is clearly different to the current system.
I mean that on a political level. On a financial level. But I really mean it on a creator level. Because the creator level is a mess in music. We are in the best time for discovery of music. Spotify, Apple Music, Tidal, YouTube – I can find a track in two seconds and share it with you in another two seconds. From a creator point of view, that is an incredible place to be.
Unfortunately, because of the system – this is not the streaming platforms' fault. It's not the majors' fault. It's not the publishers'. It's not the archaic contracts or the laws or whatever. It's not the artists' fault. It's everybody's fault.

Meaning what?
We've allowed a system to come about that's not working for creators. Creators need support, emotionally, and financially. And it's not working because they're not getting either. Streaming algorithms are weighted towards the majors – because the majors have all the big artists that apparently everybody wants to listen to.
And it was when I discovered NFT's about two and a half years ago that I realised that that was the technology that was going to be the revolution that the music industry – and music creators and curators and collectors – need.
What's your pitch to artists?
We invite them in and say: ​'Right, what have you got, what do you need?' You could do this, we could do that… W''ve got a team of people that we put around them, and we help them come up with NFT concepts that they can then put through the Token Tracks platform.
It's about building communities. It's about offering collectibles, rarities. Bringing value back into what they do, looking at different ways that you can fractionalise what you do. Looking at how you can create tiered membership schemes that bring your fan base closer to you in a way that they've never been able to do before.
What's in it for fans?
The key thing is allow those fans to actually participate in your success, and then also trade themselves that success. With Blockchain, you can trade all this stuff. So it makes it much more of a personable experience. What you'll see is a new system that is very concentrated and artist community-led – with communities that are fiercely loyal to those artists… because they are getting so much in return.
I was talking to an A&R about this the other day, about that feeling when your artist has a hit. Now, anybody can have that. They just come to Token Traxx, they find an artist that they like, they buy their NFT's early on. And then they become part of that artist's community. They've helped and supported that artist. And in return, they get more love and respect, and more NFT sales. Then eventually that artist hopefully blows up. And you can trade your success.
So the TokenTraxx pitch is that this is a combination of emotional investment, which is what we always go for in music, with financial investment as well.
Yeah. I'm sure you've read Kevin Kelly's 1,000 True Fans essay that he wrote for Wired back in 2008. I've updated it to being 100 true partners…
The key thing here is that as we get more into a world of automation, creativity is going to become the hub of what we are as human beings. AI and algorithms will never replace human beings' intellectual imagination. Look at what happened when drum machines and synths came along. Everyone said: ​"Oh, my God is going to take away drummers and string players!" It just didn't! It created something new and exciting and different. But it didn't take away from human beings.
That gave me a lot of hope. And I don't see that changing. There will always be something that human beings bring to the table. With TokenTraxx, it's the start of that journey. It's the start of allowing creators and anybody in this world to be creative. That's the concept.

More like this