Wray and Nephew's new London Residency packs a punch

The opening night at Colour Factory celebrated Jamaican culture with an all-star line-up and Wray & Nephew's iconic Rum Punch. Here's what went down.

When you punch out after a hard day's slog at work, a taste of a certain familiar brand's rum can transport you directly to good vibes: Wray and Nephew. One of London's favourite party starters, the proof is in the pudding: the cocktail has an explosion of flavours, combining the tropical hints of pineapple and pomegranate juice with Wray's fiery yet flavoursome tones, a distillation of Jamaica's music-loving spirit.

No wonder, then, that when Uncle Wray announced ​"Wray Residency" at Hackney hotspot Colour Factory on the rainy tailend of a sizzling summer quenched by juiced-up rum, people got talking. Curating a lineup that celebrated dancehall's finest including headliners Stylo G and Ding Dong, plus sets from heavyweights like Invasion Crew and Rampage Sound, it was set to bring a slice of Jamaica to East London.

Wray has always been more than a rum brand, and although synonymous with summer (notably both Jamaican Independence Day celebrations and Notting Hill Carnival in August), their work in the culture and community is a year-round, family affair – whether it's partnering with Black Pound Day to empower Black entrepreneurs via the brand's Wray Forward programme, offering free trims for Notting Hill Carnival with Mo Better Cutz or laying down the vibes with their creative network of Nieces and Nephews.

This time, it was all about turning up; so THE FACE did just that. Hosted by dancehall multi-hyphenate Seani B, we were first guided (after a quick rum punch, obviously) through an afrobeats and amapiano-influenced set from Ms DSF back-to-back with Izzy Bossy.

Daubed in green-and-yellow lighting and branded Jamaica flags, plus a black-and-white collage of Wray-fuelled moments from the summer in the smoking area, Colour Factory was ready to welcome an equally decorated array of dancehall stars.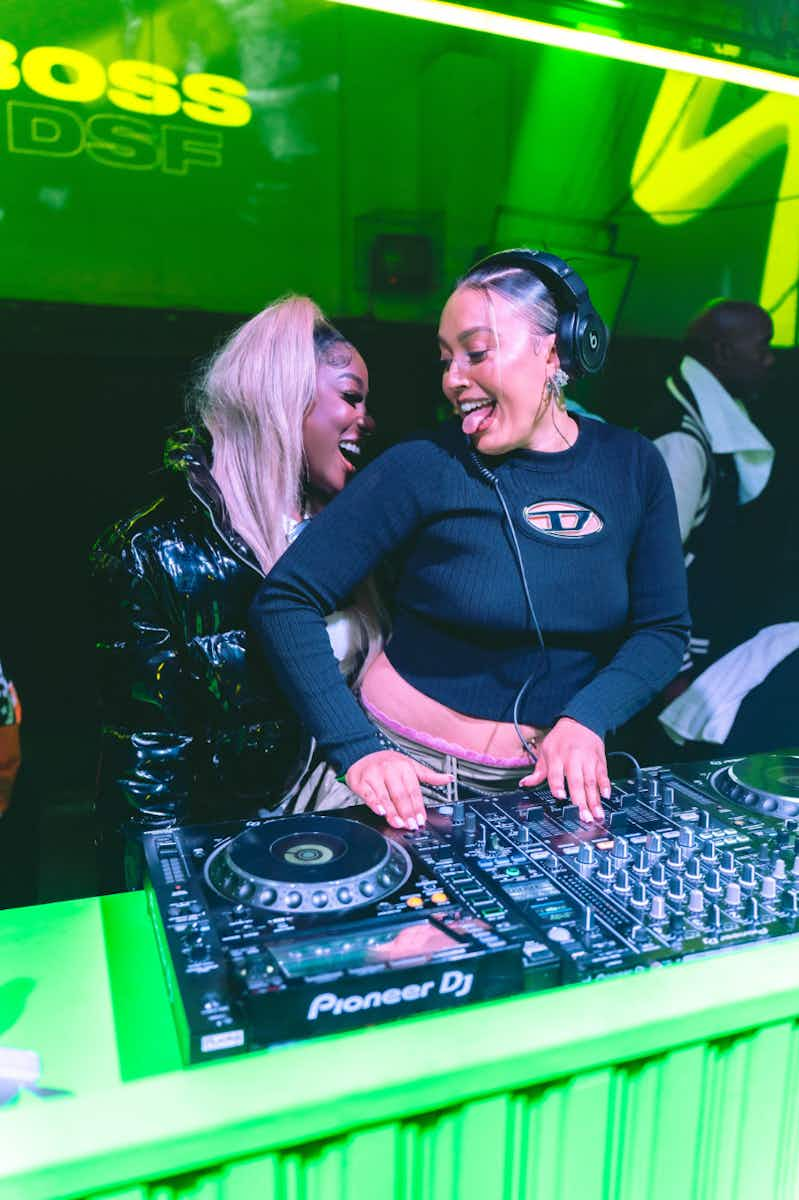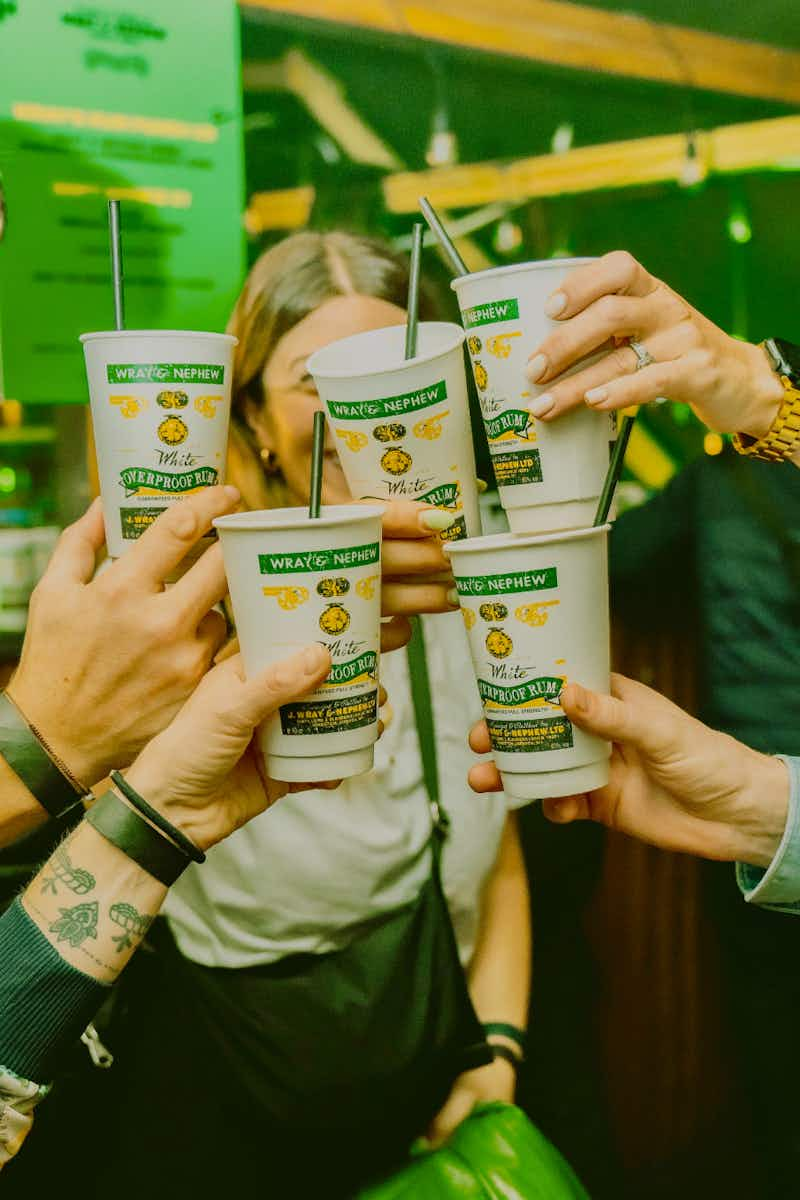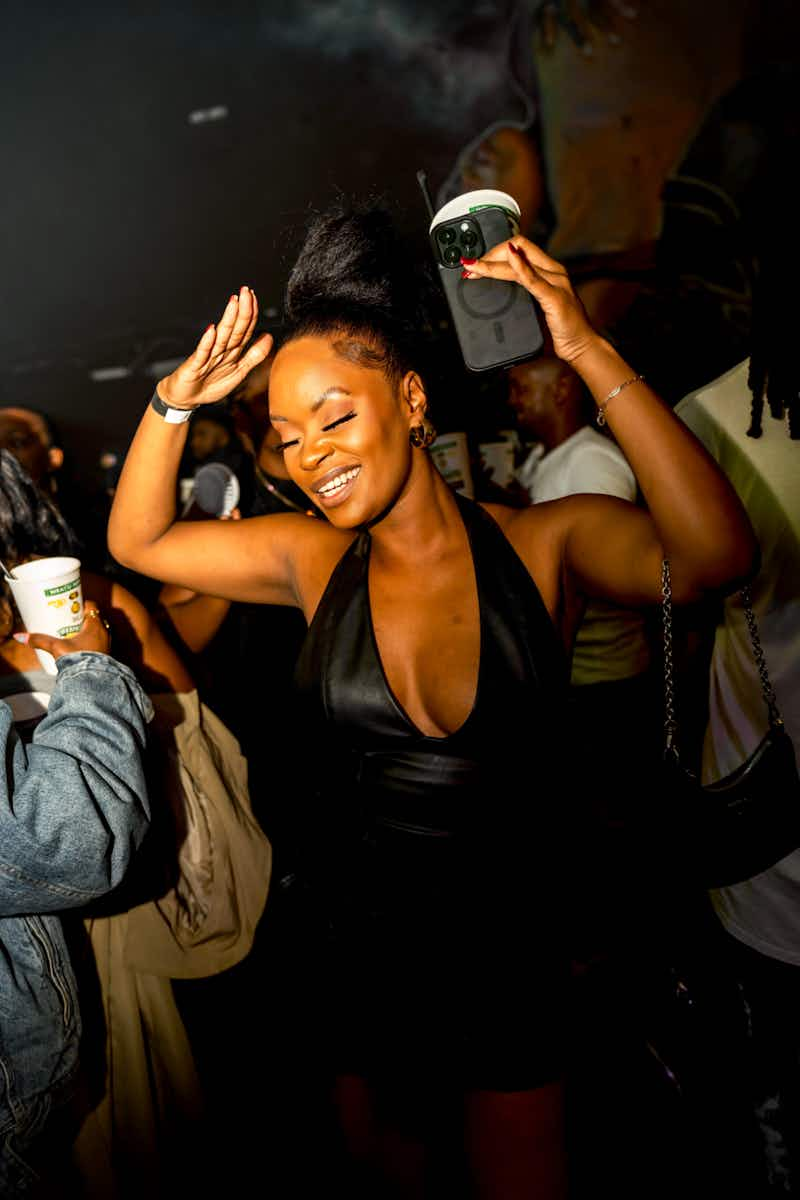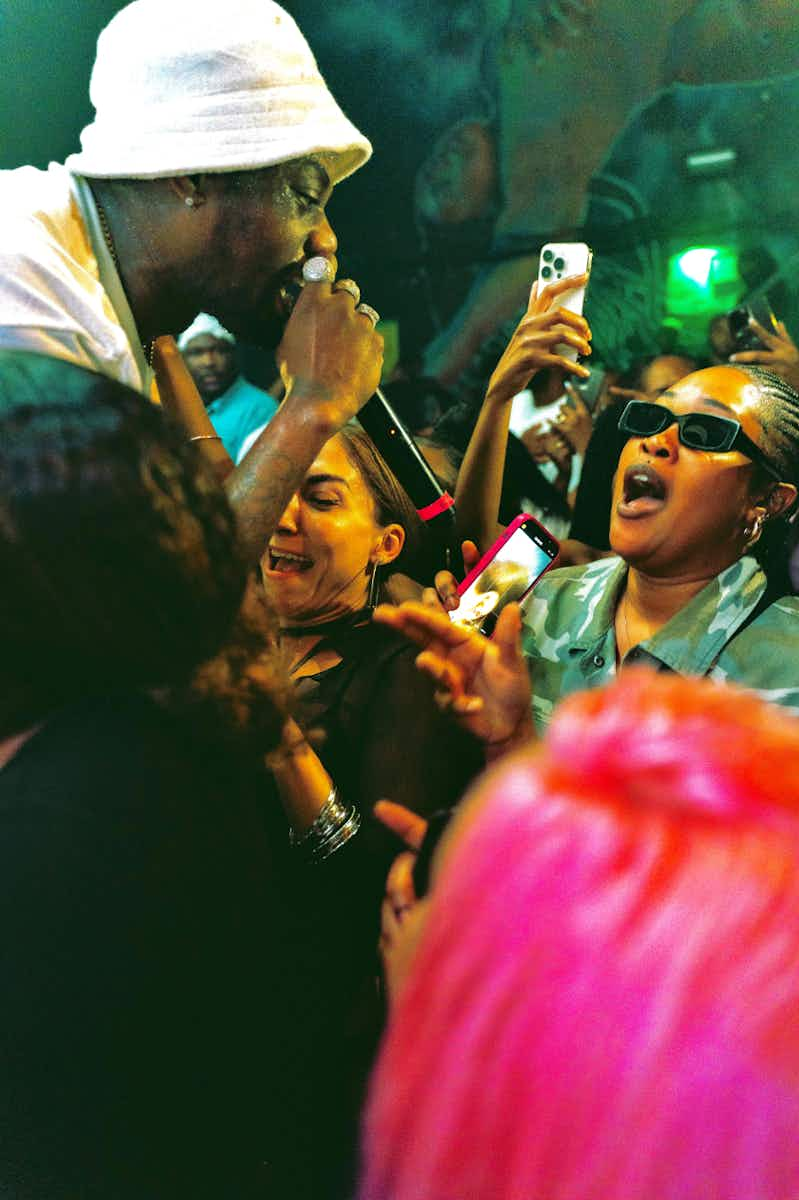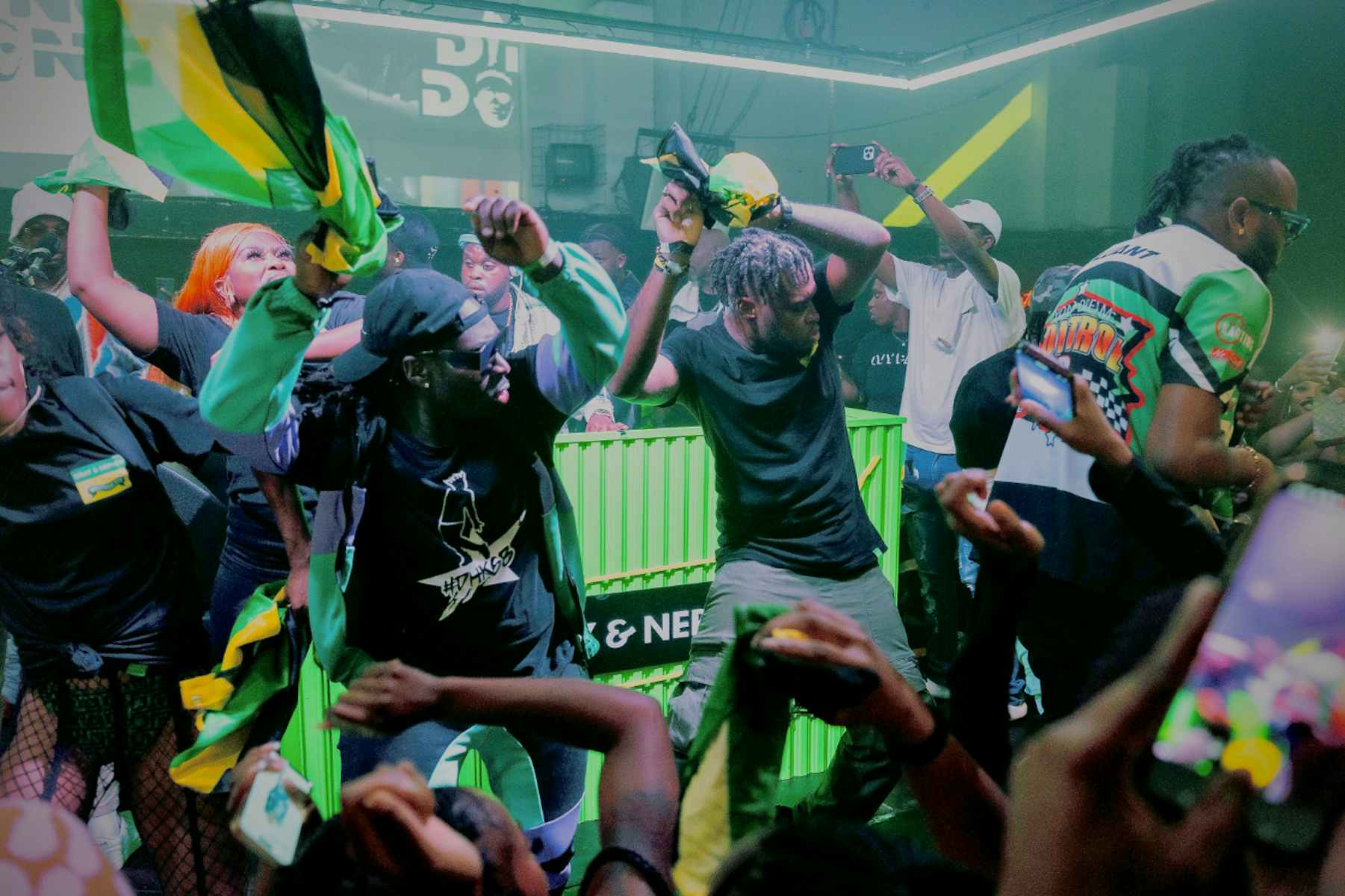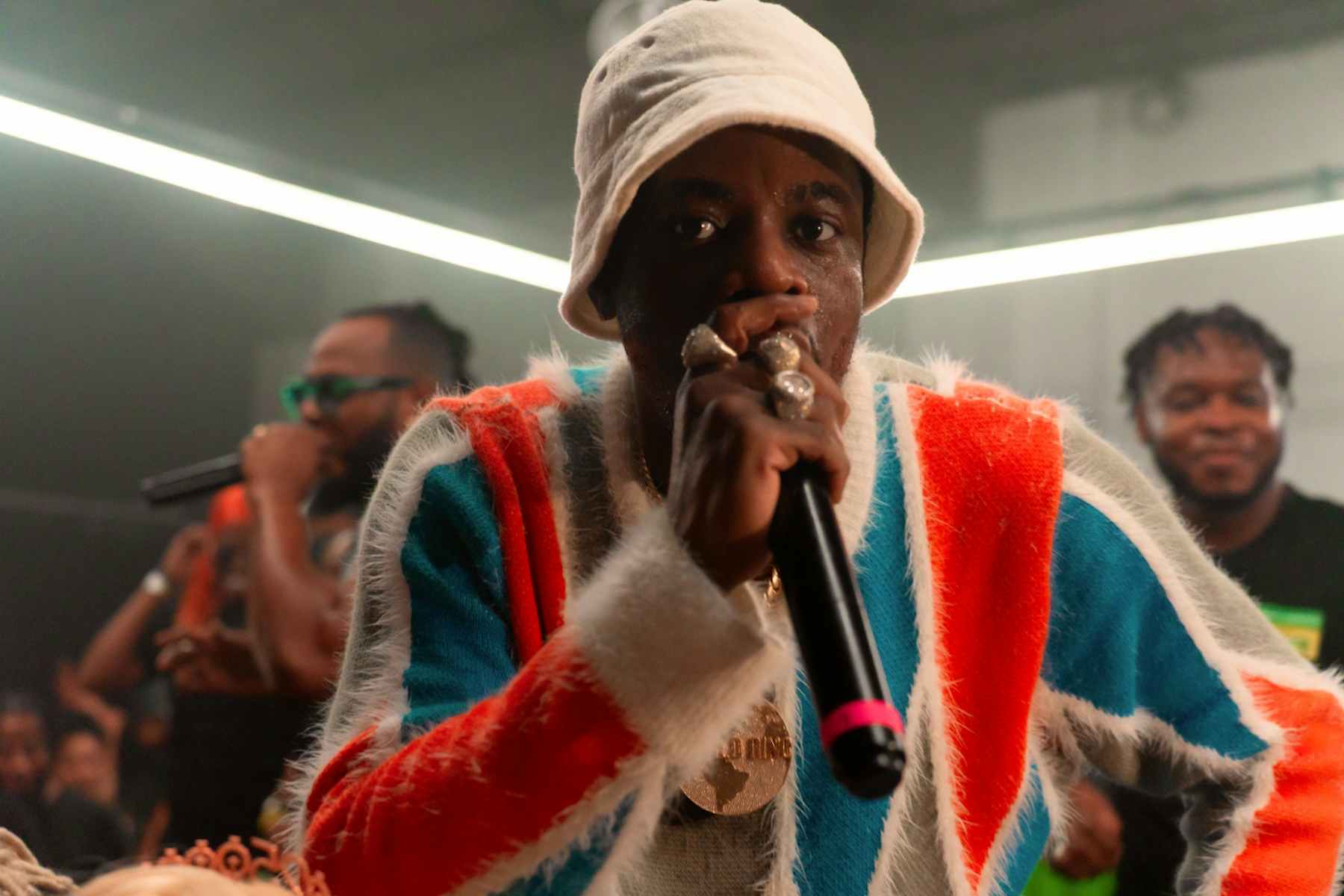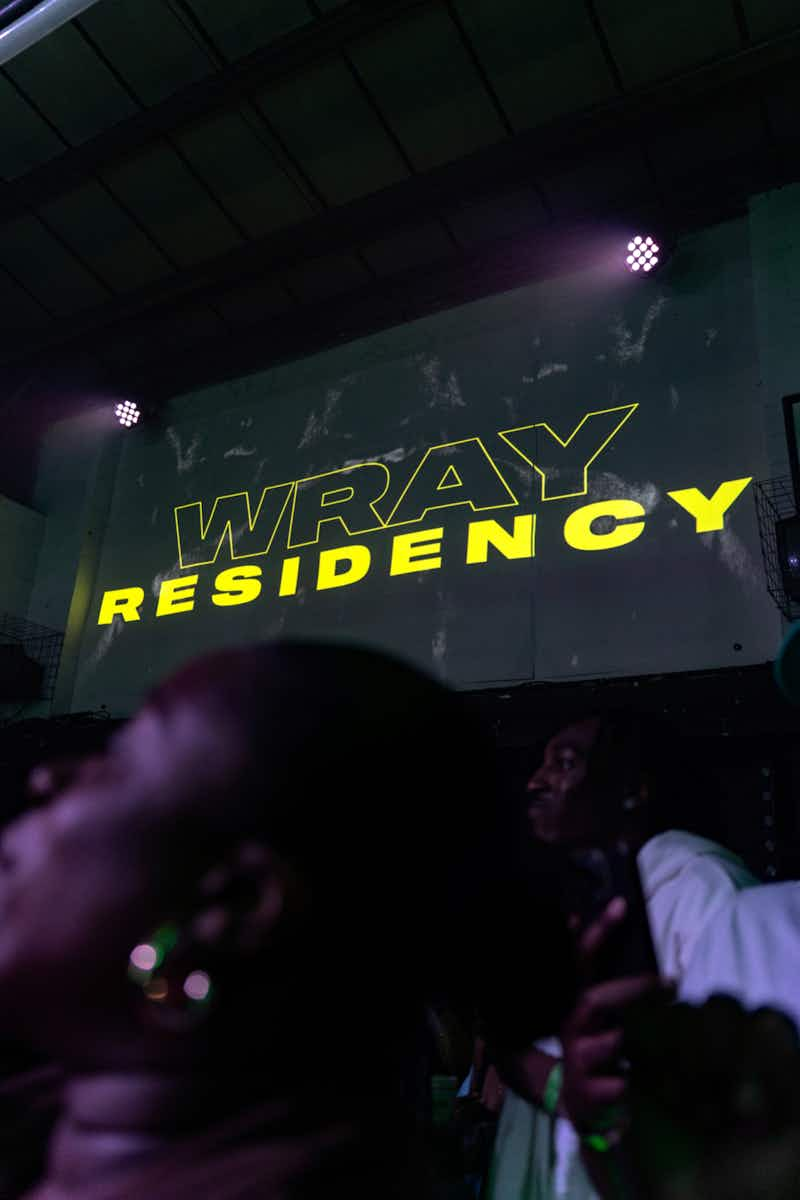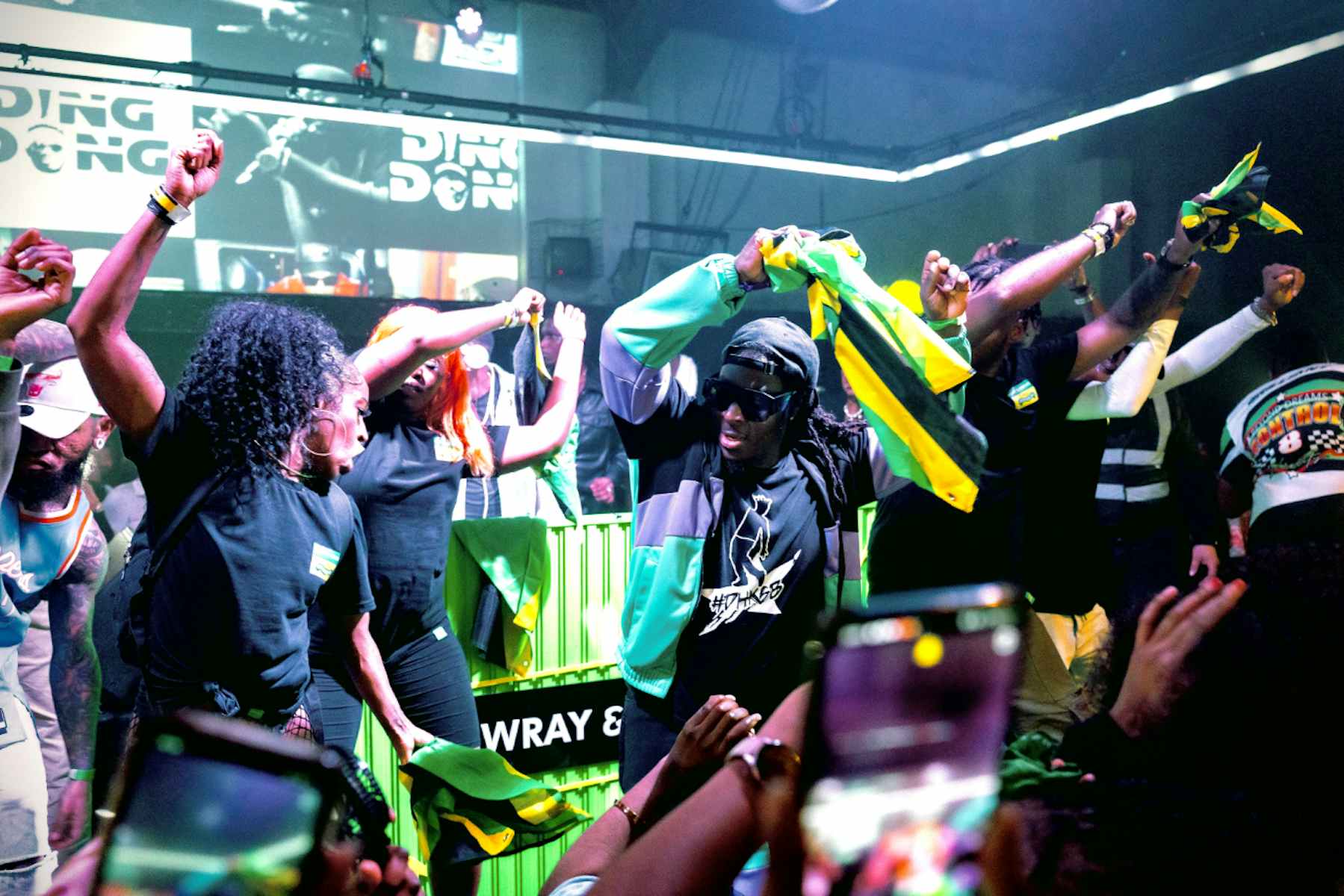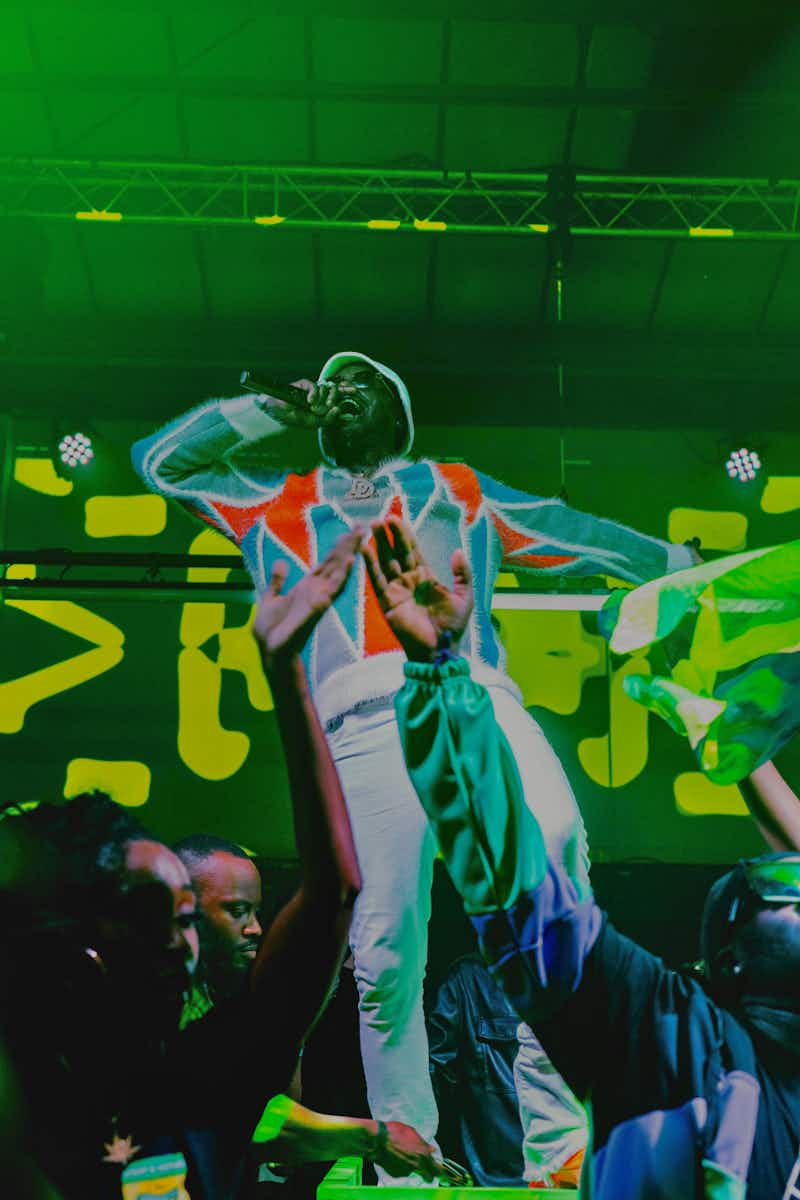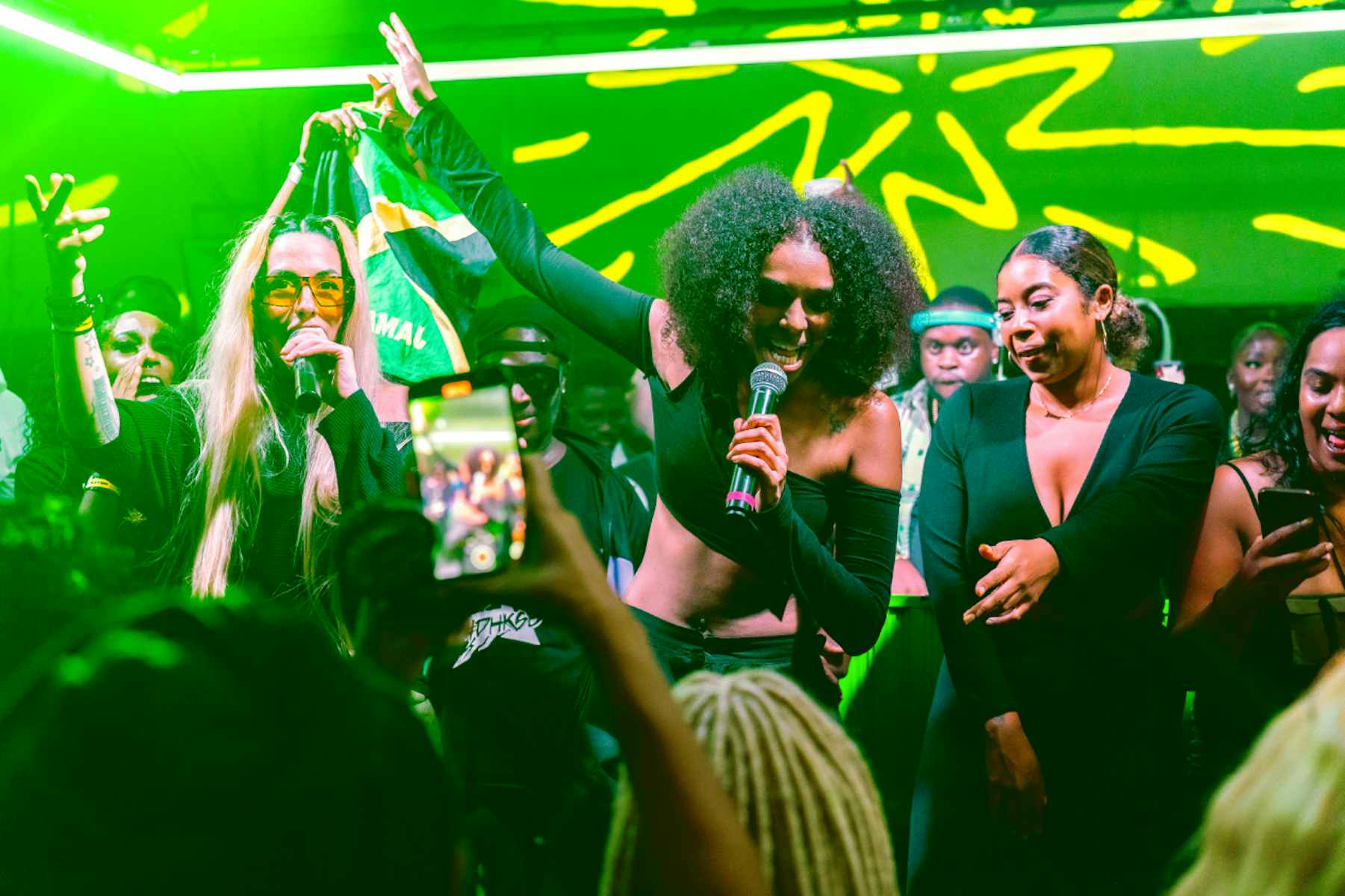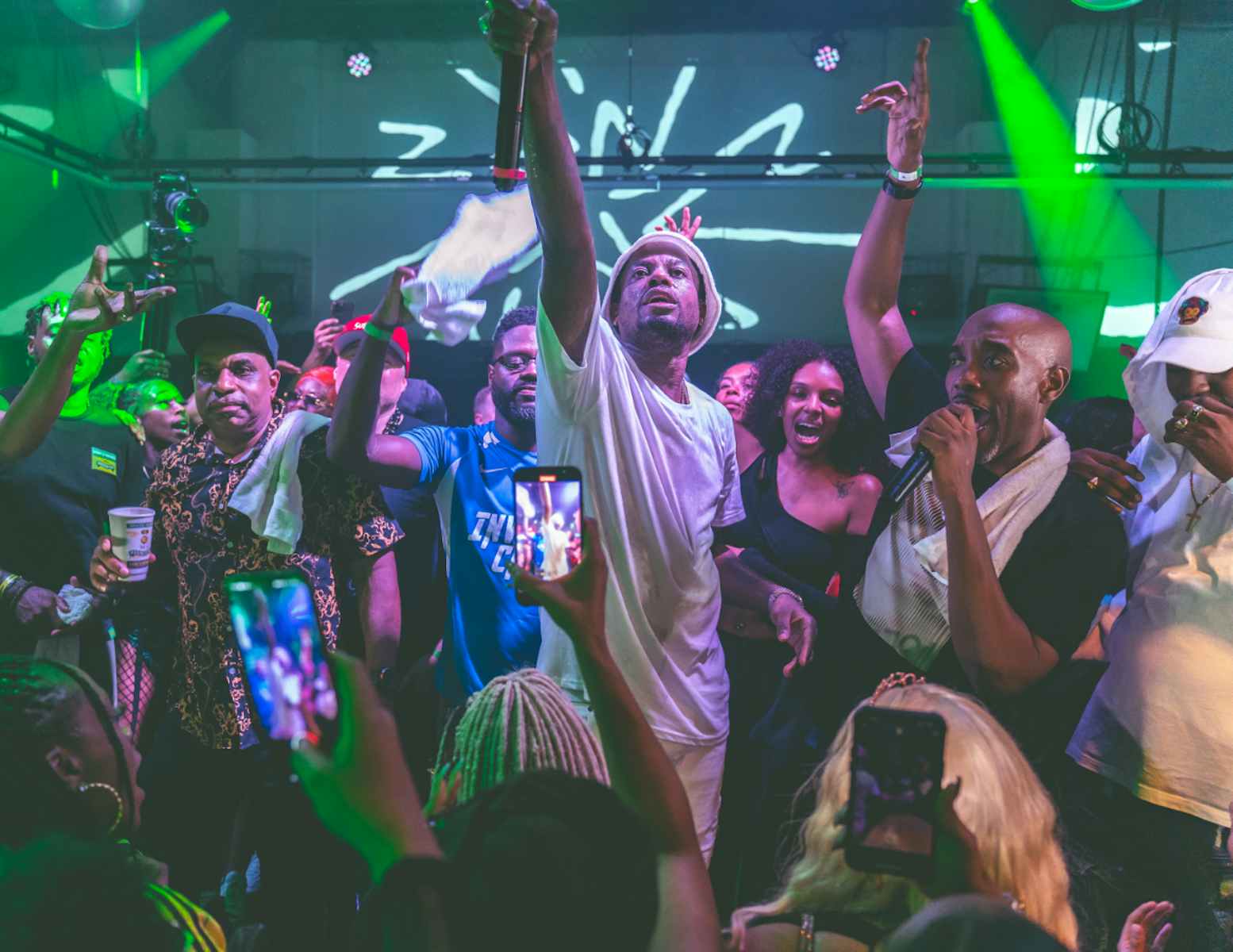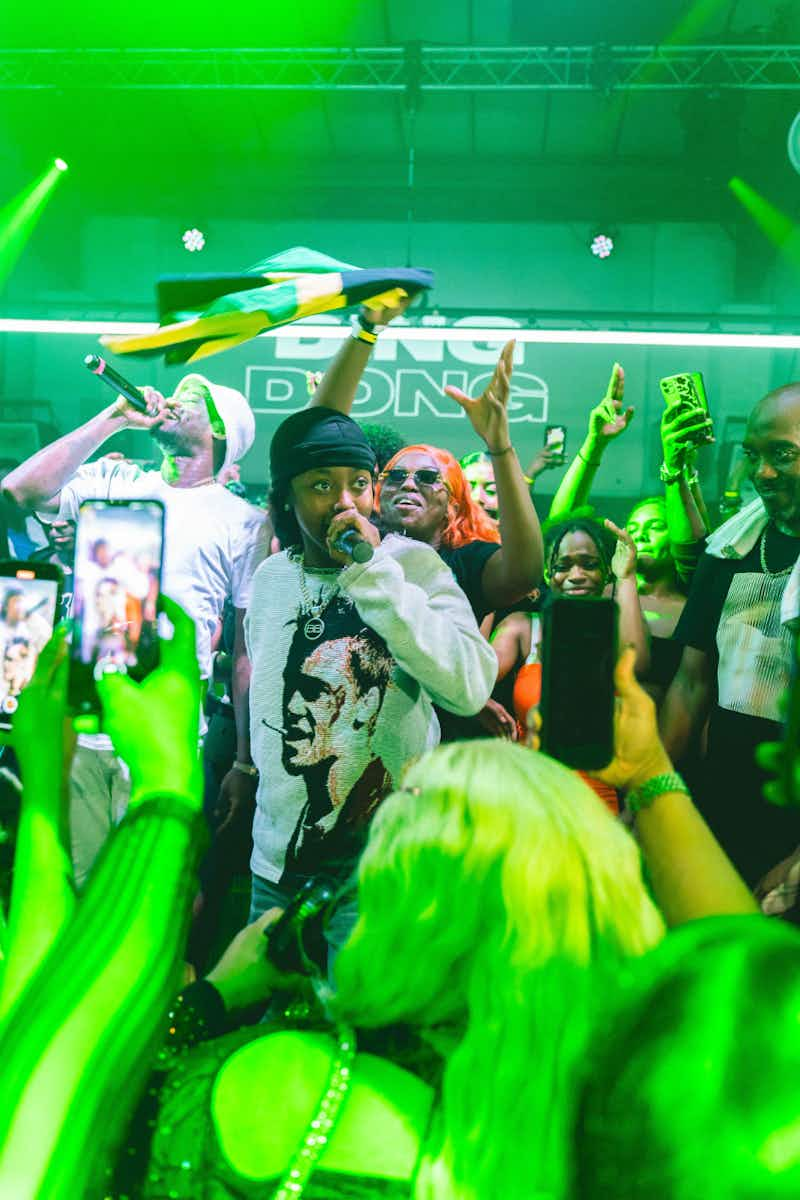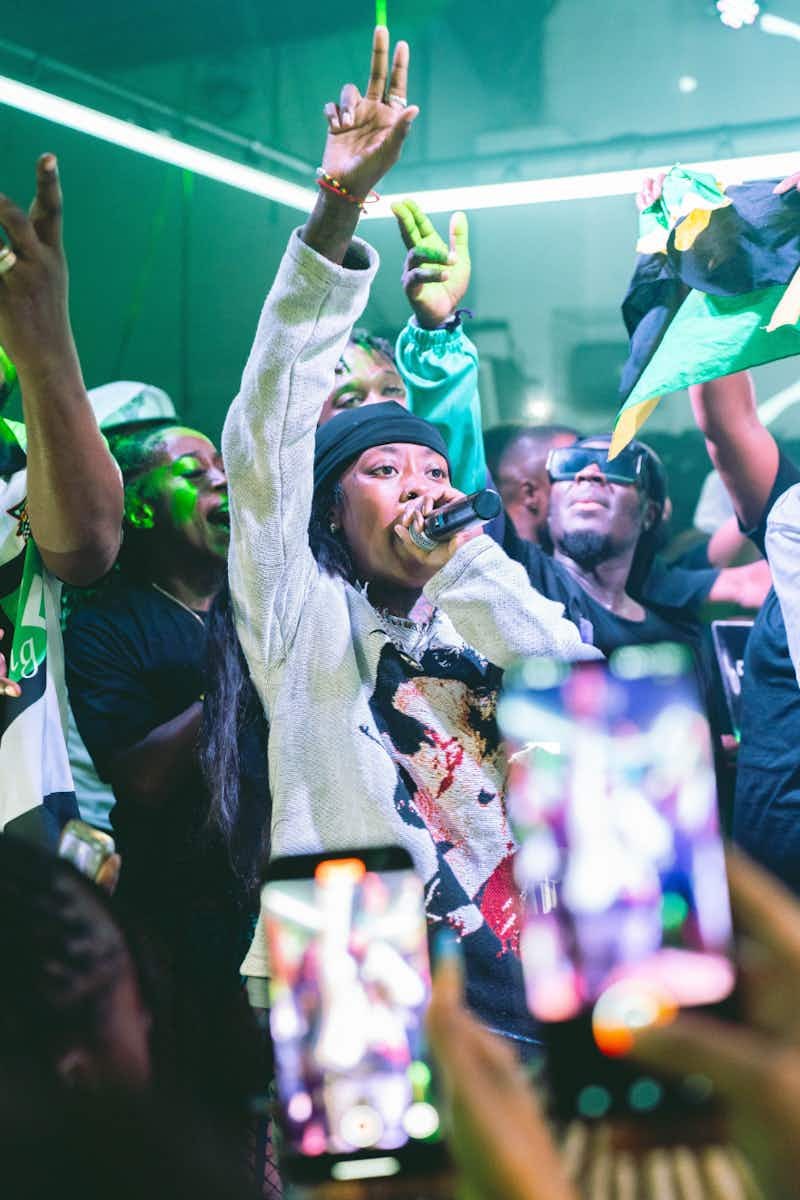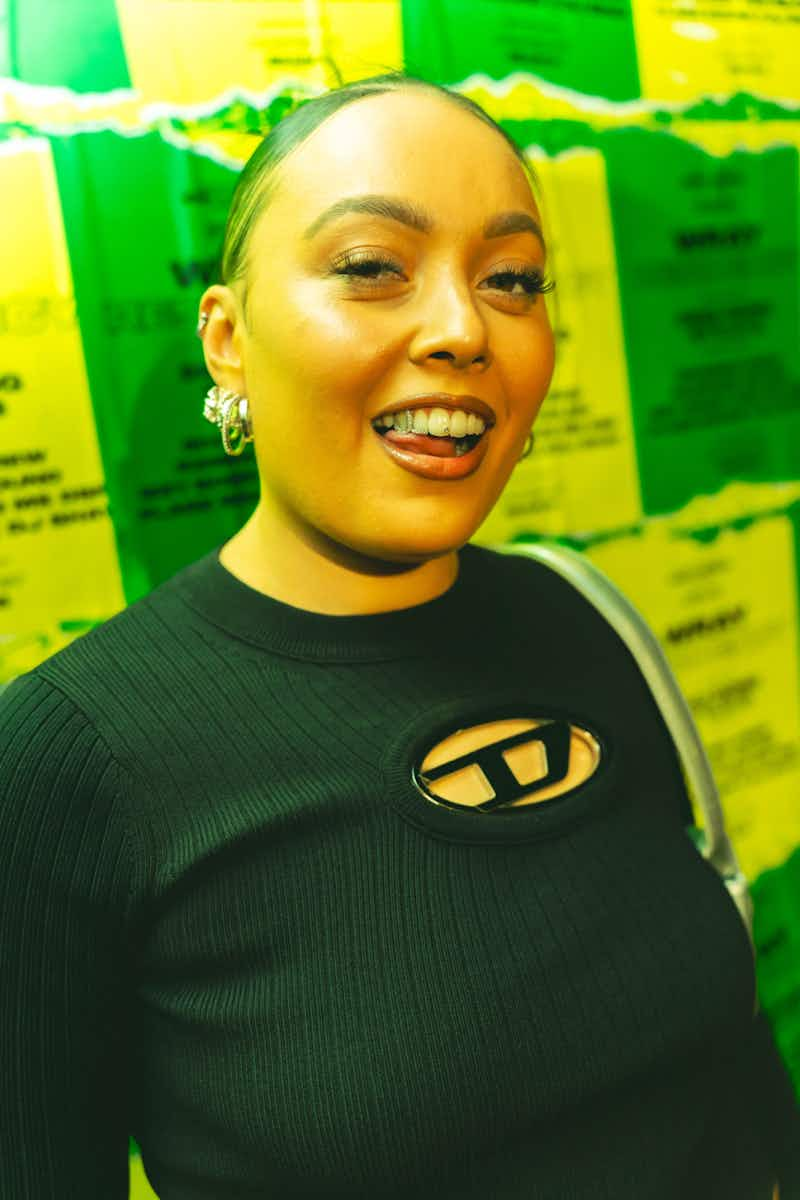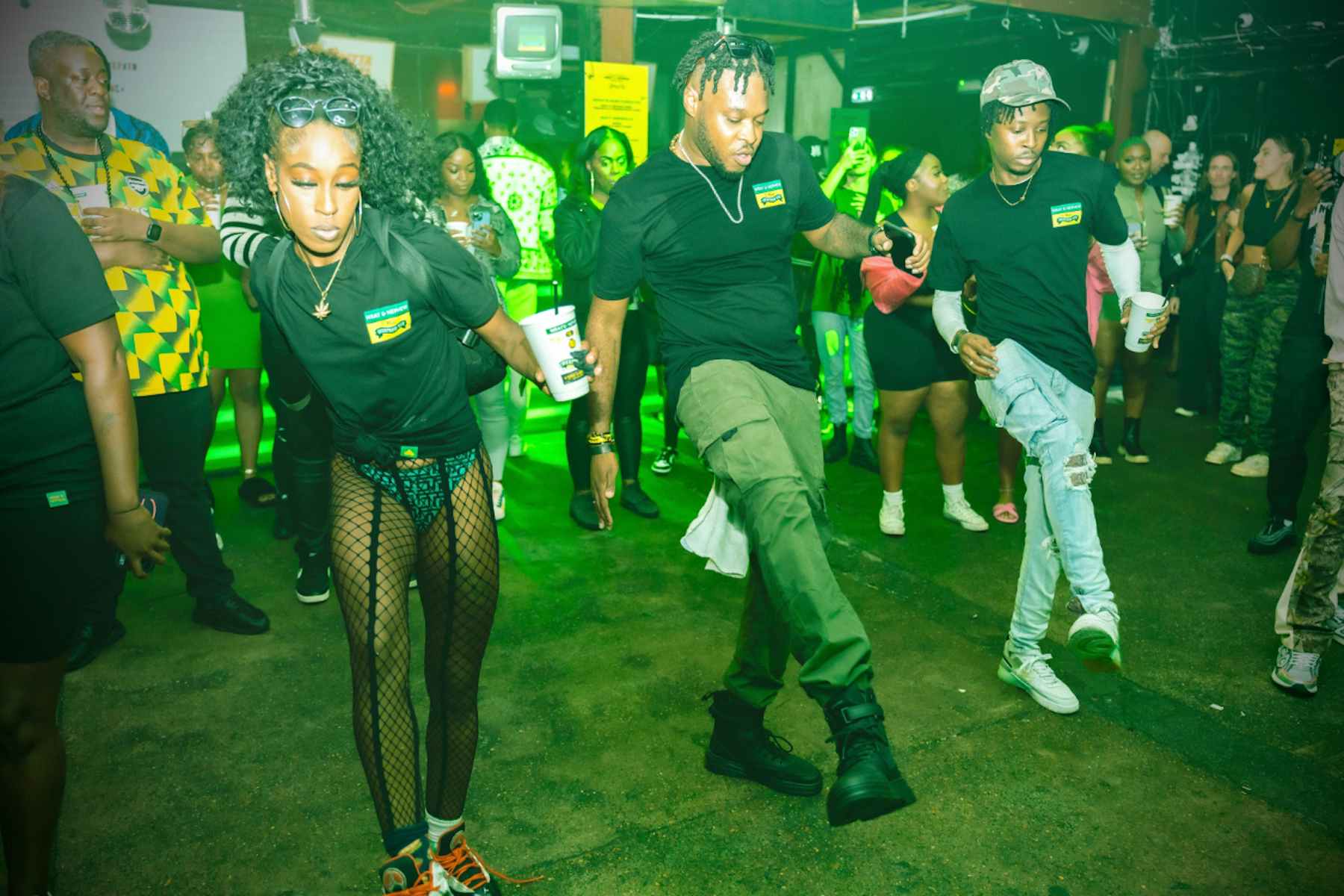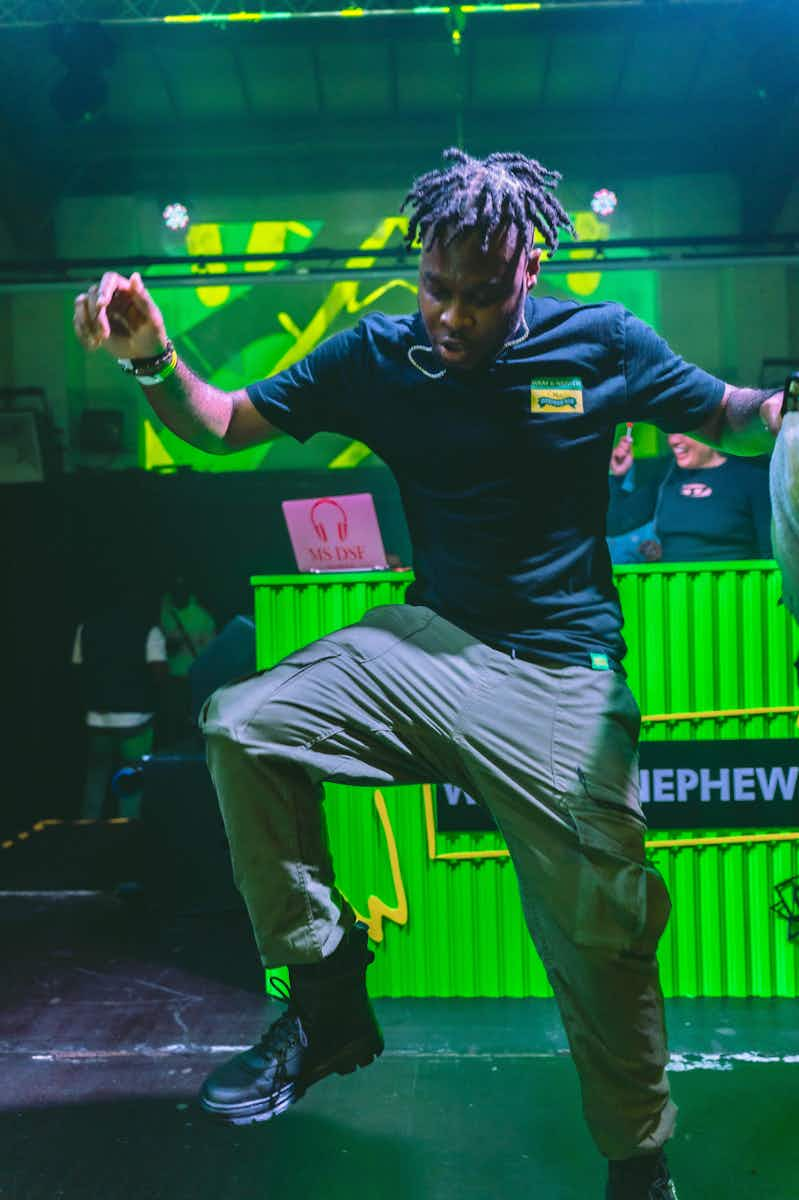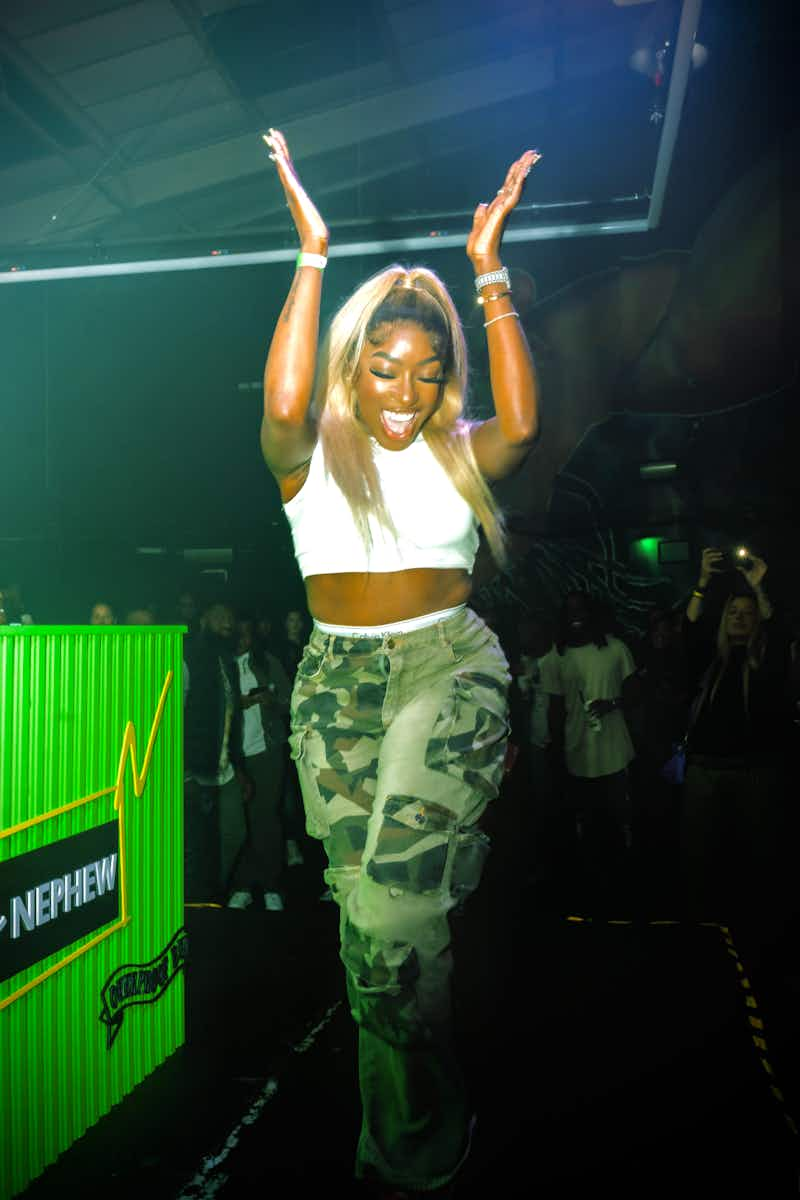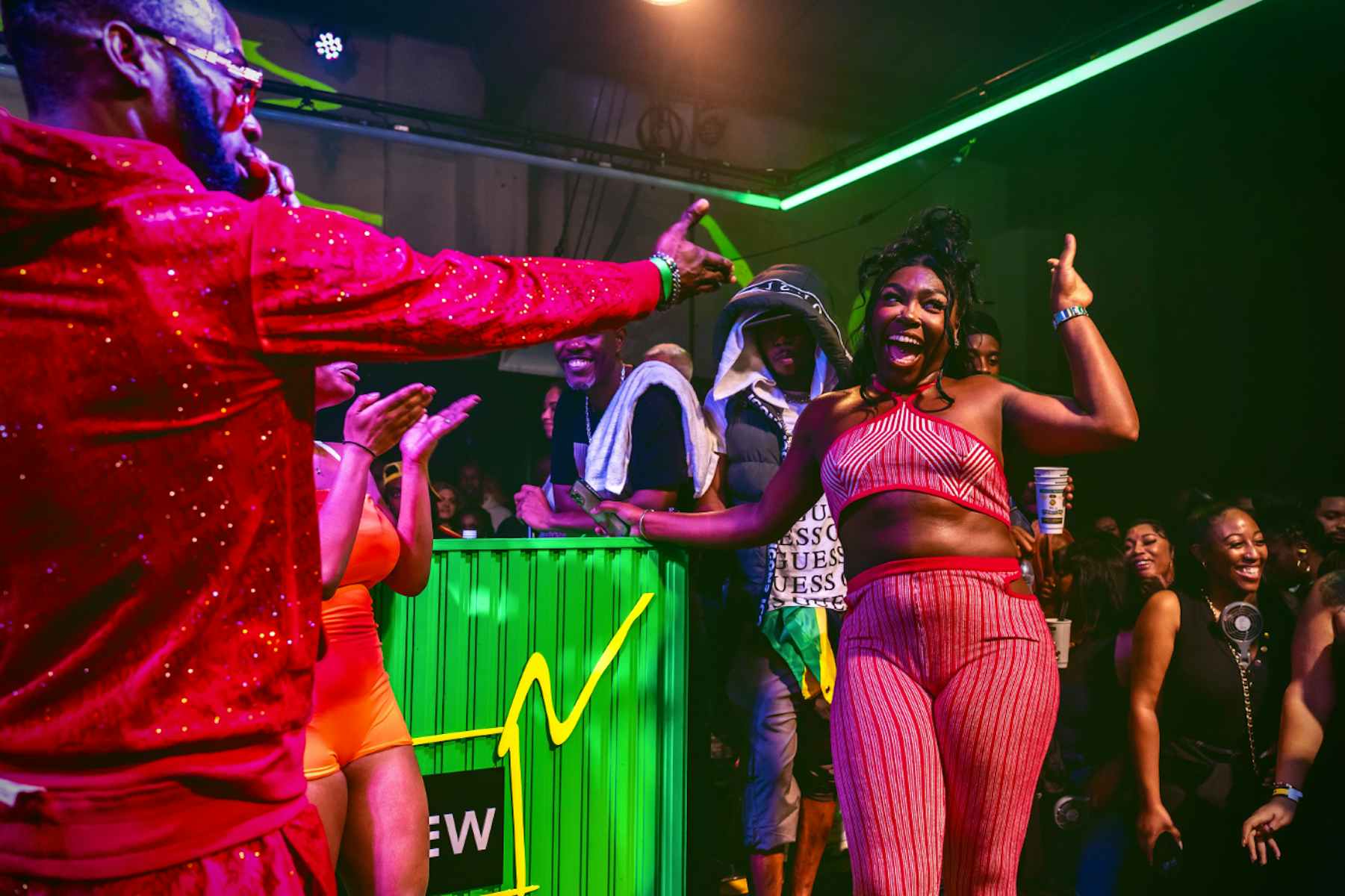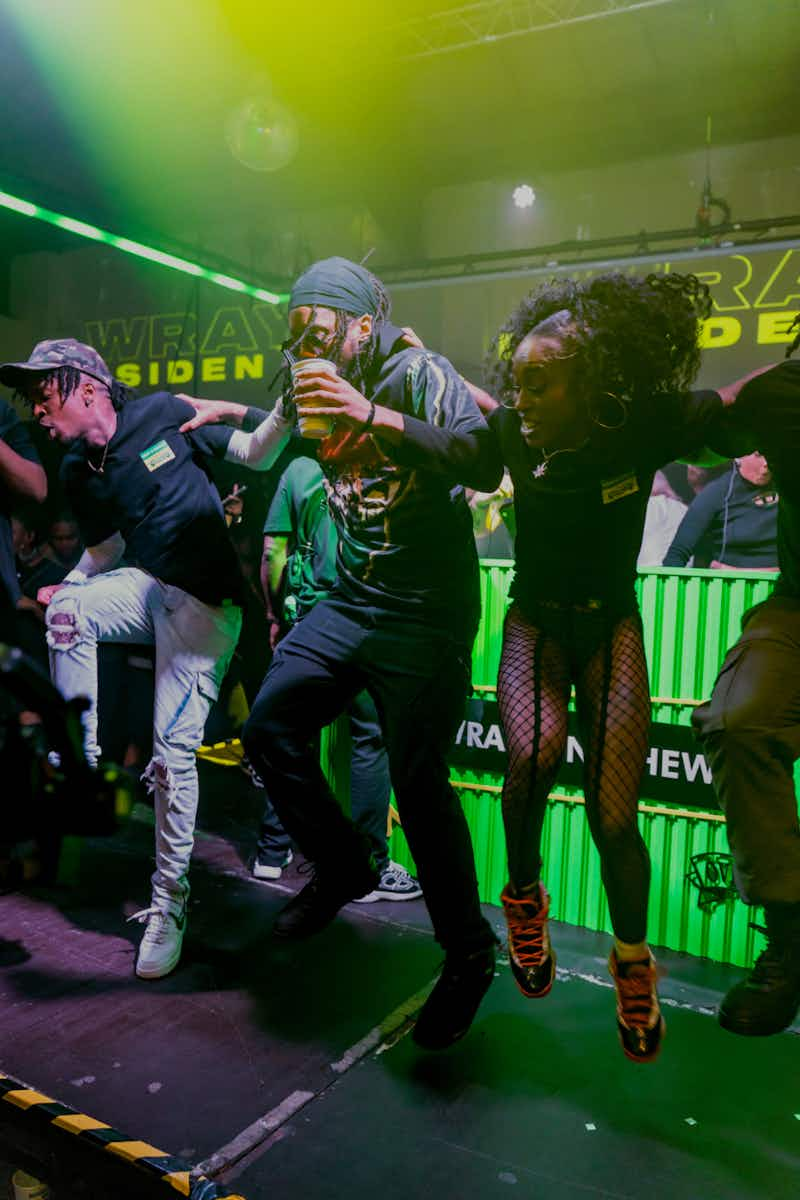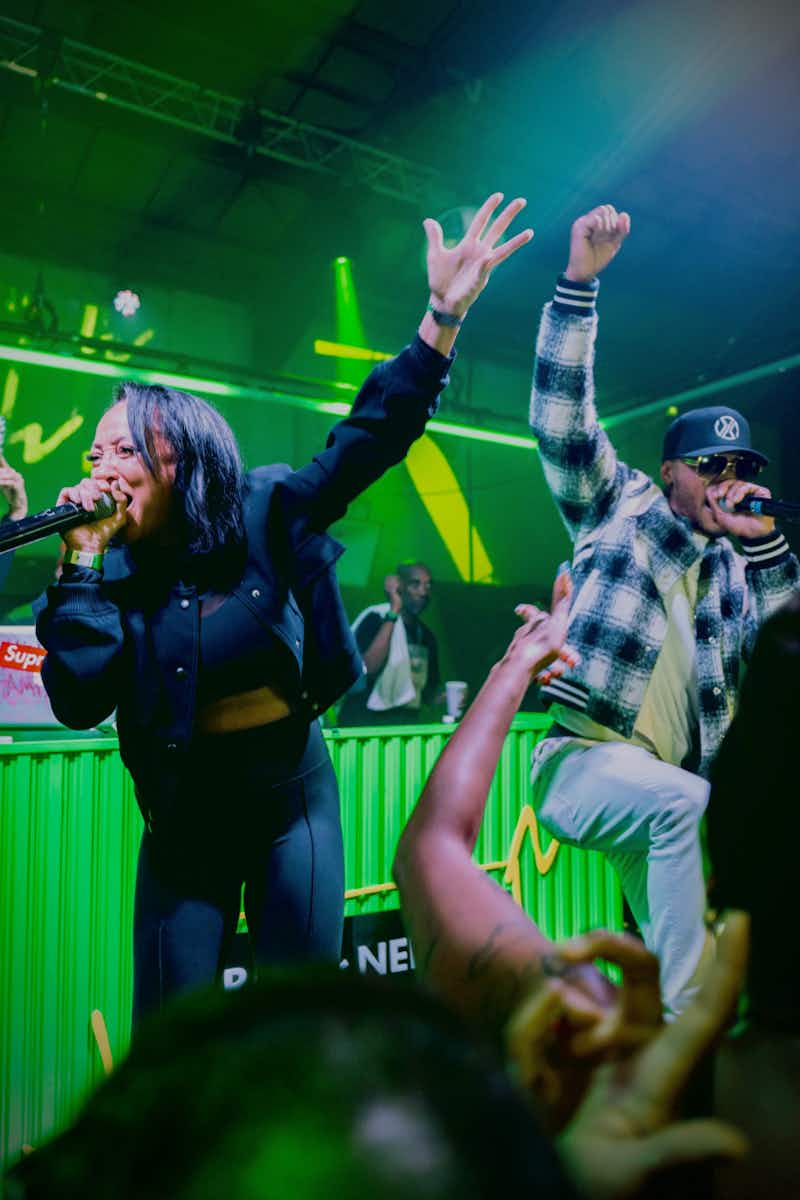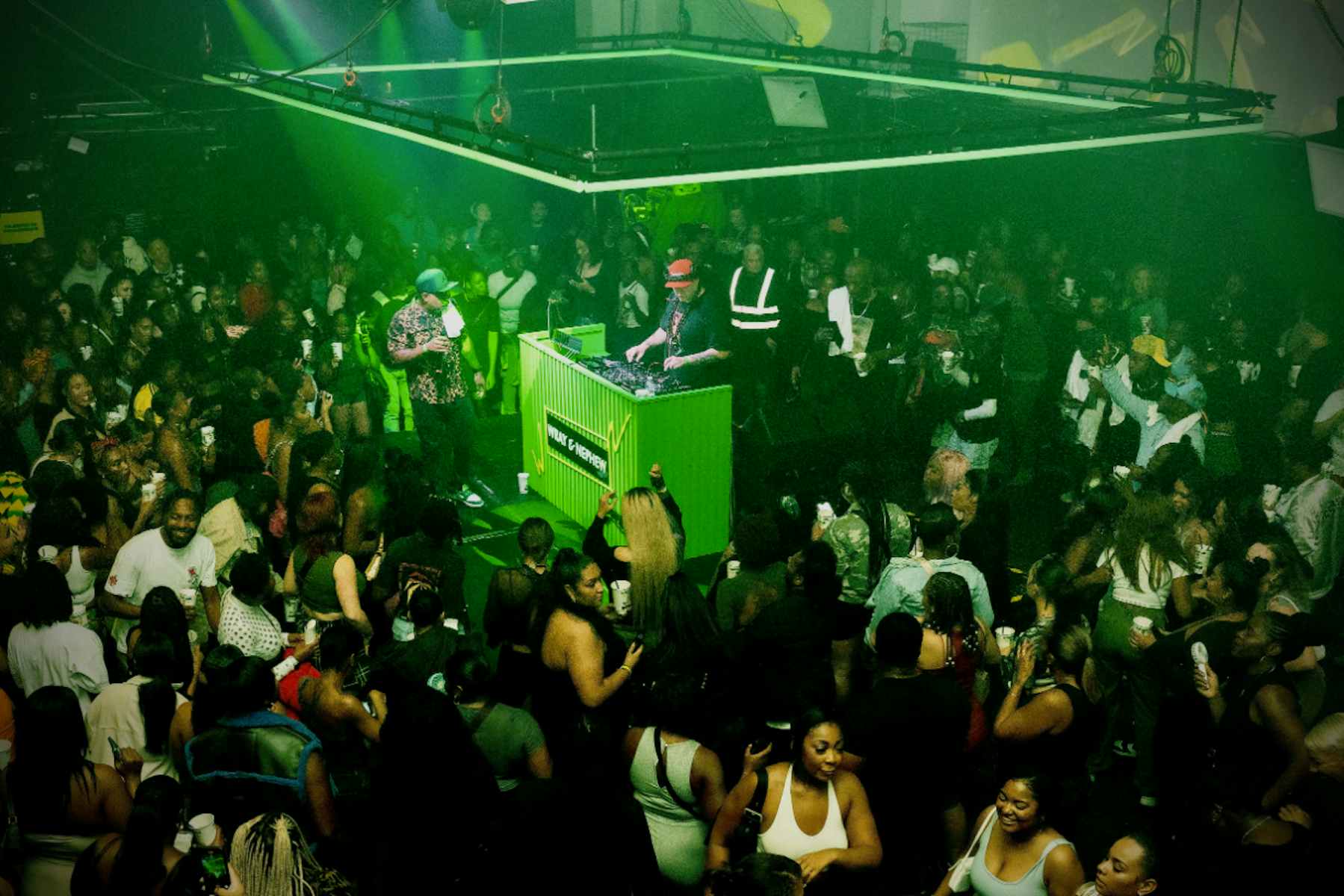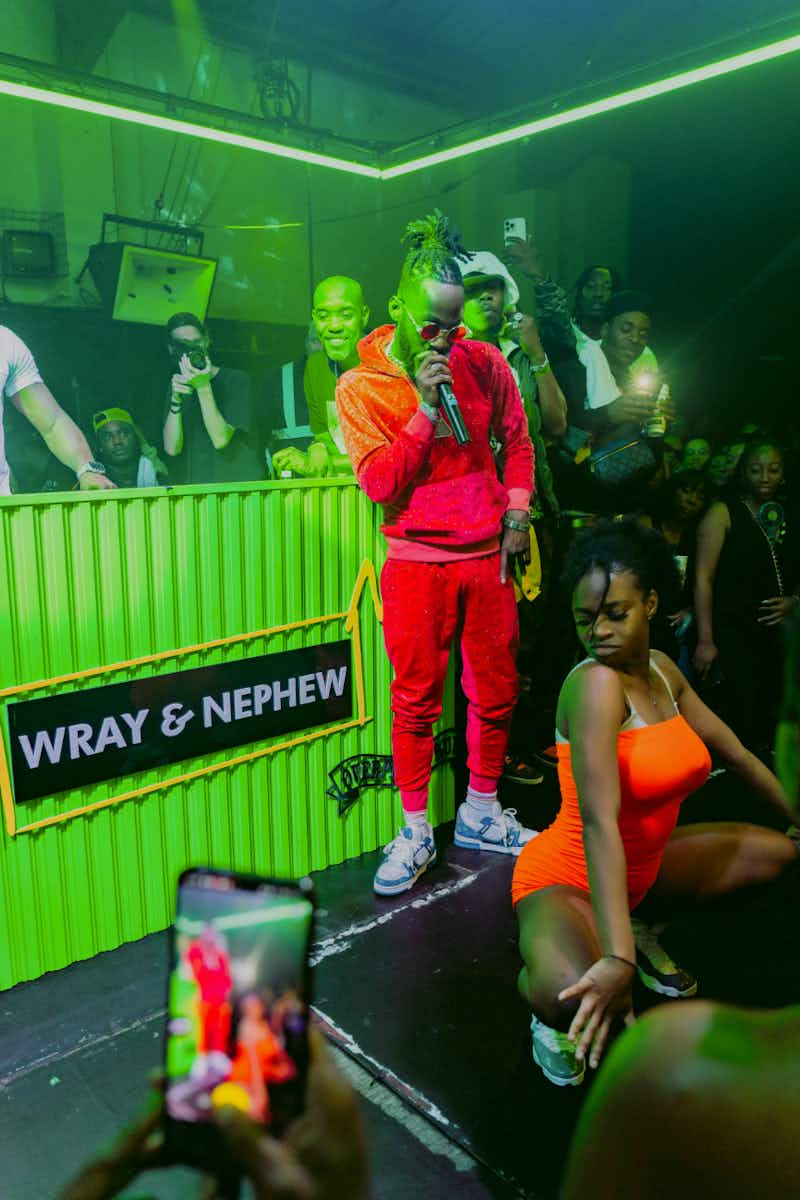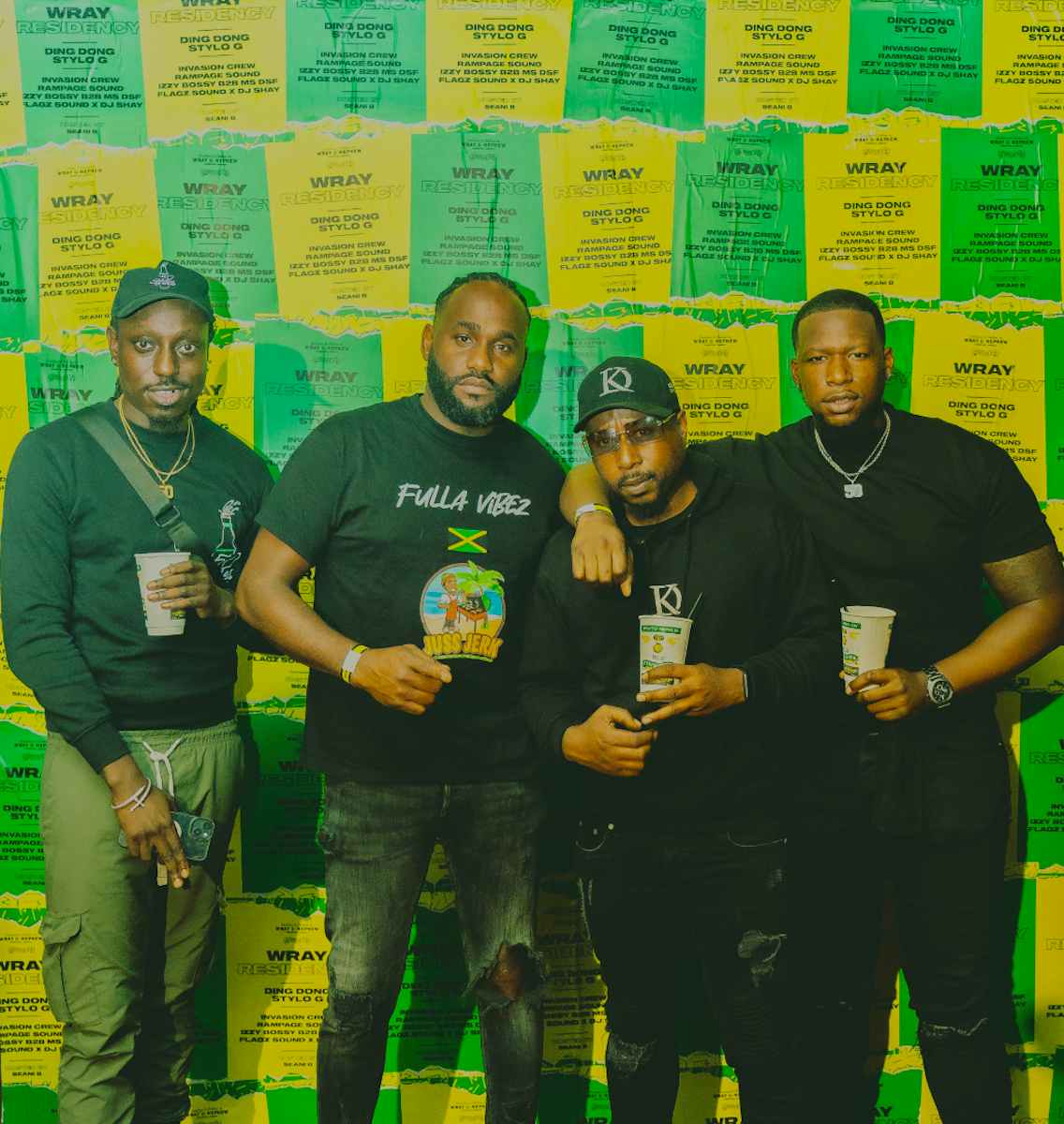 The smoking area included a black-and-white collage of joyful Wray-fuelled moments from summer like Notting Hill Carnival and the various other parties Wray has thrown throughout the year. By the time Rampage Sound was on, the venue was already at capacity and the party was hotting up. Rampage took everybody back to the summer of ​'08 with a nostalgic UK funky and garage set, featuring special guests Shola Ama (looking the business in a full grey suit) and So Solid Crew members Lisa Maffia and Romeo Donn, who could have probably rapped the entirety of 21 Seconds double-time after a few double rums.

Soon after, headliner Stylo G took to the stage, making his way through the crowd followed by a pair of dancers. Sporting a red velour, diamante-studded tracksuit, it was clear he was about to give the Wray Residency crowd a dazzling show.

Inevitably, he played favourites Dumpling, Nicki Minaj and Vybz Kartel-assisted Touch Down and Call Me A Yardie, before hosting a dance competition on-stage with partygoers competing for the best whine and a brief iteration of the Jamaican national anthem, which non-Jamaicans found themselves suddenly knowing off by heart.

Shortly after, the balcony area was cleared by security and staff, to the surprise of the VIP guests who had been watching and dancing from above (there were some serious whines being given out on that railing) for Ding Dong to make his grand entrance. Wearing a white bucket hat and bright knitted sweater that eventually came off after a couple of songs, he too was followed by a procession of dancers that included Nieces and Nephews, all waving Jamaican flags.

Not long after, dancehall starlet Amaria BB came through to join Ding Dong for Live Some Life. With a catalogue heavier than the Wray's Rum Punch, he was able to tap into beloved bangers, getting the crowd gwaaning to the left and right in unison. A celebration of the small island's mega impact, Wray's opening Residency toasted Jamaican and Black British culture; here's to the next one, so we can do it all over again.