"

I felt like antidepressants were the only option": inside the pandemic's mental health crisis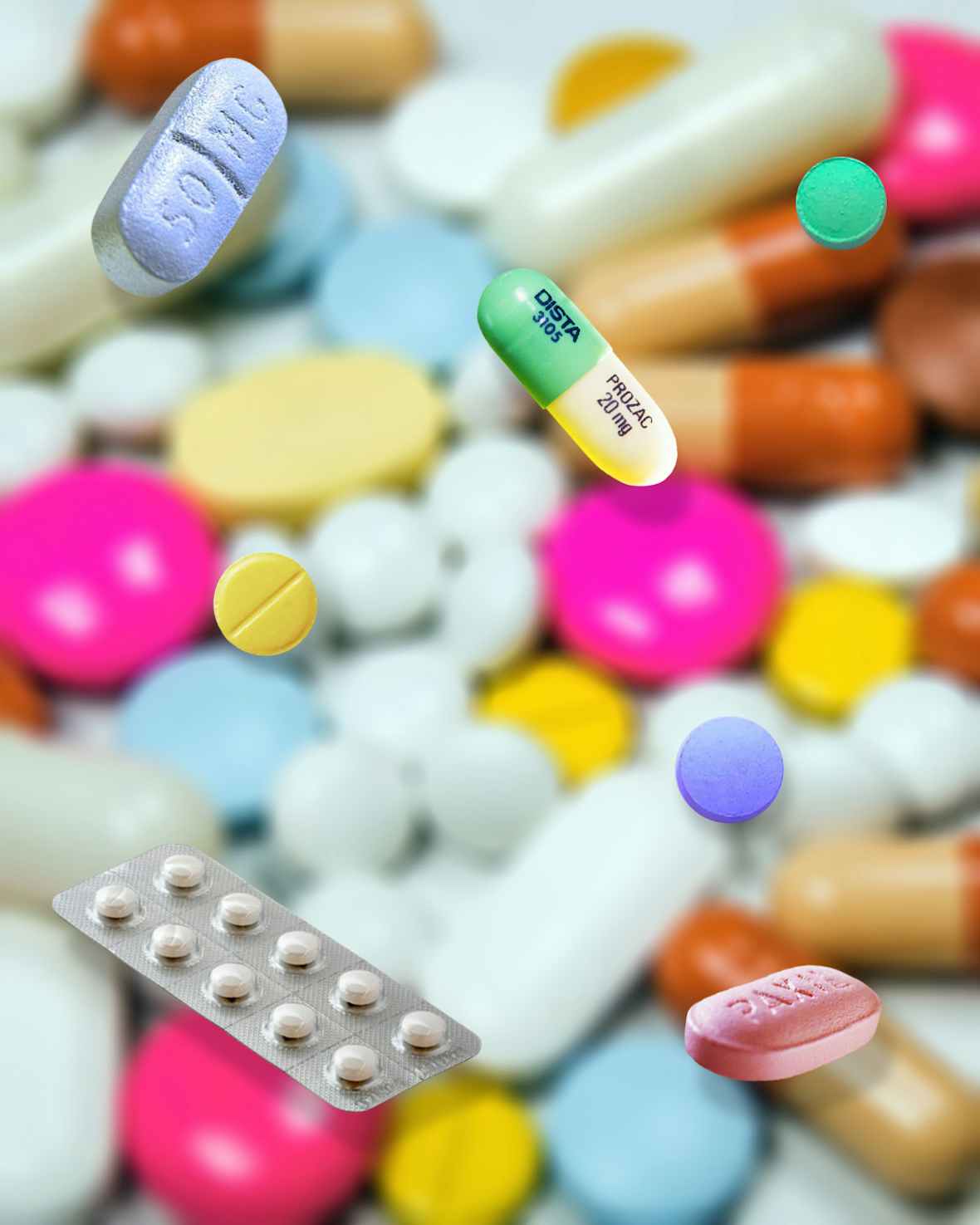 A record six million UK adults were prescribed antidepressants last year for circumstances that one psychotherapist believes "drugs were never meant to treat". But after a decade of government cuts to mental health services and three national lockdowns, what's the alternative?
As the UK grapples with a pandemic peak of 60,000+ daily coronavirus cases and the economic fallout caused by three national lockdowns, an underlying epidemic is taking root.
In October, on the cusp of England's second national lockdown, the Centre for Mental Health warned that, directly as a result of Covid-19, up to 10 million people will need mental health support in 2021. Psychiatrist Dr Adrian James told The Guardian that the coronavirus crisis posed the greatest threat to mental health since the Second World War. Little wonder that, on New Year's Day, it was reported that, in three months last summer, more than six million people in England were prescribed antidepressants, the highest figure on record.
"Most of the people who present at GP surgeries aren't suffering from a mental illness," says Dr James Peter Davies, a psychotherapist and lecturer in social anthropology at the University of Roehampton. ​"They're suffering from natural and normal, albeit painful, human responses to abnormal circumstances. These are circumstances that the drugs themselves were never meant to treat."
The pandemic has put the world into a state of chronic uncertainty and permanent instability. A British government economic watchdog predicted that unemployment is likely to reach 2.6 million by the middle of 2021, while between July and October of last year leading UK law firm Stewarts saw a 122 per cent increase in divorce enquiries compared with the same period in 2019. Marry this with three national lockdowns in 10 months, which have left many isolated, working from home (if they are working at all) and anxious about the future, and you have an overfilled and toxic melting pot of those ​"abnormal circumstances".
"We all know that the reason people are suffering in the pandemic isn't to do with chemical imbalances in their brains or genetic dispositions," continues Dr Davies. ​"It's to do with the difficult circumstances they're caught up in: losing their jobs, being lonely, relationships breaking up. These are psycho-social problems that require those kinds of responses. But our services haven't been designed to provide those kinds of support."

In the last decade, mental health trusts have suffered budget cuts in real terms of just over eight per cent year on year, with almost a third of all NHS mental health beds being lost and 6,800 mental health nurses being made redundant by 2017. For Dr Davies, this has created a system that medicates distress and grossly under-provides provision for psychological and social alternatives.
"A quarter of the adult population [have been] prescribed psychiatric drugs in a year. Compare that with just over one million people who are prescribed psychological therapy on the NHS. When we come to the pandemic, we have an escalation of problems [and] we simply don't have the structures or systems in place to provide people with the kind of support they want."
Speaking to The Observer, Shadow Health Minister Rosena Allin-Khan, who is also an A&E doctor and ICU specialist – she went back on shifts during the pandemic – said: ​"My freedom of information request revealed that the secretary of state did not meet with a single mental-health organisation within the first three months [of the pandemic]." In the first six months of the pandemic, there were 235,000 fewer referrals for talking therapies in England. Moreover, in May, mental health charity Mind found that one in four people who tried to access help to deal with mental health issues were unable to get appointments.
Of course, many people have received help, and many have found drugs helpful.
"At the start of the year I was doing a project in Sweden, but I had to be evacuated [back to the UK] around March because of Covid," says freelancer Rebecca*, who thought she would never try antidepressants again after an adverse reaction in 2015. ​"For the next couple of months after that, there was no work. I felt like everything was getting progressively worse and that everything was getting out of control. I was doing an hour of meditation a day and exercise every day. Yet all of these things weren't helping me anymore. Because I'd tried everything else, I felt like there wasn't another option but to try antidepressants again. They did the prescription over the phone and I have to say it felt like the GP was gagging to give them to me."
Rebecca is quick to point out that she has suffered from an anxiety disorder for the last five years, and that the pandemic worsened a pre-existing mental condition. However, she has found the medication beneficial, as it's shifted her ability to think in a more clear and coherent way. But she's aware that one prescription size doesn't fit all.
"I have a number of friends who have had to say to their doctors: ​'No, I don't need it – I'm just sad because the world is fucked, I'm really not depressed,'" continues Rebecca. ​"I think there's a convergence of people feeling anxious and sad, which is natural in a pandemic, and people having anxiety disorders and clinical depression, which is totally different. I think we seem to be converging these two things in the popular lexicon at the moment, and that's a bit of an issue."

Sam*, a first-year student at Manchester University, also felt there was no other option but to start antidepressants in December.
"I reached out to my uni for counselling at the start of my halls of residence six-week lockdown," he says, ​"but they said they were oversubscribed. I've been lucky enough not to experience depression before. But by week four I was really struggling and by the time it ended I had fallen into a dark place.
"Even when the quarantine rules relaxed slightly and I was able to go home over Christmas, the news that we couldn't return to our campus but still had to pay 9k in tuition fees, as well as rent, left me feeling really hopeless about the future. I've tried to stay motivated to study, but nothing I do seems to work. That's when I decided to start [antidepressants]."
With lockdown set to last until (at least) March – around the one-year anniversary of Boris Johnson's announcement of the UK's first national lockdown – and pubs and other social institutions set to stay closed after that, the hitherto unimaginable living conditions millions have been subjected to are set to continue well into the spring of 2021. So how are we supposed to alleviate these normal – yet extremely painful – responses to a pandemic?
"Instead of making the individual feel like it's their fault that they feel like this, and giving them a way to feel less bad – i.e. antidepressants – we should be turning our attention to the systems in place that have caused these responses," thinks Rebecca. ​"It could be said that, by reiterating that people's mental health is their responsibility, it takes away from the wider point that actually there are political reasons why people are feeling like this."
"We need to start a conversation about how this has affected the young," says Dr Davies. ​"Yes, physically, clinically it's mostly affected the old: the older you are – the more likely you are to need hospital admittance. But the younger you are, the more likely you are to be devastated by Covid. Young people need to feel heard, and that their particular concerns should be taken seriously – especially in the minds of those who have the power to do something."

*Names have been changed to protect identities.


More like this