Welcome to THE FACE's Cost of Living series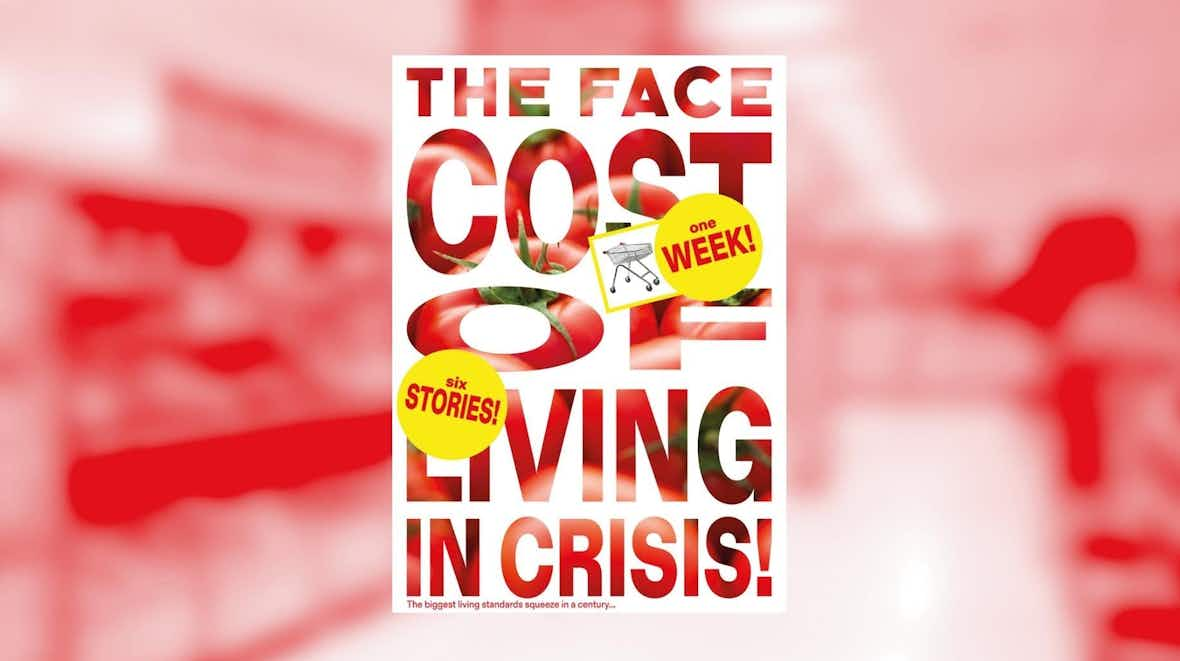 We're running a week-long look at the economic crisis, what's happening and how it's affecting you.

Straight after an earth-shattering virus which saw socialising cancelled, people isolated and clubs closed, you know what we really didn't need? A financial crisis to blight the world going back to normal.
Not to be all doom ​'n' gloom, but things really do look dire. People can't afford to live right now. The UK is facing the biggest living standards squeeze in a century, and a typical household is expected to lose £3000 in income over two years. Meanwhile, it's been predicted that three million people in the UK will fall into poverty this year, and estimated that the poorest risk spending half their disposable income on energy bills.
The news is awash with, well, bad news. Food banks are warning they'll have to turn people away this winter. Headteachers are saying that the energy cap won't go far enough for schools. Twenty per cent of UK adults are behind on bills. Even our national dish, the Sunday roast, has been affected, with one in five Britons no longer willing to turn on their oven.

To make matters worse, we have Liz Truss in charge to oversee it all. Chancellor Kwasi Kwarteng has unveiled a mini-budget that's set to see the rich getting richer, with the higher band of income tax scrapped and banker bonuses getting their caps lifted. (Finally! Cocaine dealers everywhere are rejoicing.)
Rather than give you a list of energy-saving tips à la Edwina Currie (you can find some good ones here if that's what you're after, though), here at THE FACE we wanted to approach the crisis from a broader perspective, looking at the wider social implications of what's happening, and talking to you about how you've been affected.
To kick things off, we're publishing a piece looking at how poverty fuels misogyny, the rise of alpha male influencers and how we could see the crisis disproportionately affecting women. Stay tuned throughout the week for more articles dropping day by day.

More like this