Instant noo­dles and cere­al pack­ets: prison food from the inside out
I'm sat in the cater­ing manager's office in one of London's most noto­ri­ous pris­ons. There's a gov­ern­ment ​"Eatwell Guide" poster on the wall oppo­site me with its yel­low­ing cor­ners peel­ing off. Next to it is a white­board with the month-on-month food spend for the prison. I notice that the num­bers seem to be going down.
In front of me is a man who's run this kitchen for 25 years. ​"Things have just got­ten worse here" he says, jad­ed by the envi­ron­ment, burnt out by the steady decline in the prison sys­tem over the last decade or so. He stirs some UHT milk into my instant cof­fee. Fresh milk doesn't exist in prison – not even for the staff.
It's been almost three years since I threw myself into the prover­bial prison food pot, launch­ing my cam­paign, Food Behind Bars, when I stum­bled across a gov­ern­ment inspec­tion report enti­tled Life in Prison: Food.
"Pris­on­ers eat­ing well is not just not just a mat­ter of pris­on­er well­be­ing, but is also of prac­ti­cal and finan­cial con­cern to the prison ser­vice," it con­clud­ed. And I became hooked on the sub­ject. What do pris­on­ers eat? How does food affect them? How does their diet impact the run­ning of the prison? Could health­i­er food pos­i­tive­ly influ­ence prison life?
Attempt­ing to con­vince soci­ety that feed­ing con­victs their five-a-day might just lead to bet­ter behav­iour, improved men­tal health, less vio­lence and a poten­tial decrease in reof­fend­ing is a bit like tak­ing chips off the Fri­day lunch menu: point­less, with the poten­tial to lead to mass dis­rup­tion. Every time I appeared on TV or radio to pro­mote the cause, each sup­port­ive com­ment was met by ten more sug­gest­ing that pris­on­ers, in fact, deserve to starve.
"If it was me they would get bread, water and gru­el and live in a cell with no lux­u­ry items… I'm old school like that," read one. ​"If you don't like the food DON'T COM­MIT THE CRIMES. I thought prison was sup­posed to be PUN­ISH­MENT. Sug­ges­tions: bread, water, cold soup, raw apple, milk," said another.


Despite Pub­lic Health Eng­land rec­om­mend­ing that eat­ing a bal­anced diet will set you back £5.99 per day, pris­ons strug­gle on with a measly £2 per head – almost five times less than hos­pi­tal bud­get. And I've observed the vast dis­par­i­ty of food this bud­get brings to the table.
There was the kitchen man­ag­er scrap­ing cash from else­where to serve a cere­al bar and a banana for elevens­es every­day. Or the man who spent 18 years behind bars and expressed his joy one Christ­mas Day when the cook man­aged to source a whole trout, eat­en togeth­er around a table, as opposed to a decade of solo din­ing in his cell.
I've walked around miles of prison ground, star­ing blankly into emp­ty poly­tun­nels and green­hous­es, scratch­ing my head as to why the men and women are in their cells for 23 hours a day, instead of out­side grow­ing their din­ner and learn­ing new skills. I've sat in a prison vis­it hall, face to face an ex-banker-turned-fraud­ster who tells me why he gets feta cheese smug­gled in ("It reminds me of when I used to hol­i­day on my yacht in the Mediter­ranean"). Or the preg­nant woman, lac­tose-intol­er­ant and spend­ing the major­i­ty of her sen­tence chas­ing up staff for soya milk, all the while cry­ing her­self to sleep, con­cerned what her diet and lack of extra calo­ries were doing for her unborn child's health.
The aver­age cater­ing bud­get per head, per day in prison is £

2

.

02

– although pris­ons have the auton­o­my to set their own food bud­get. In some pris­ons this can be as low as £

1

.

87
Prison food bud­get has been decreas­ing year on year. In

2012

 – 

2013

the total year­ly spend was £

59

.

6

mil­lion, as opposed to £

55

.

1

mil­lion in

2013

 – 

2014

and £

54

.

1

mil­lion in

2014

 – 

2015

.
Who­ev­er said that food isn't just fuel must have served time in prison. Food isn't fuel. It's the core of our health and well­be­ing – both phys­i­cal and men­tal. A study by the Insti­tute for Food, Brain and Behav­iour assessed a group of pris­on­ers, half of which were giv­en nutri­tion­al sup­ple­ments and the oth­er half place­bo pills. Of the group who took nutri­tion­al sup­ple­ments, there were 37% few­er vio­lent offences com­mit­ted. For the oth­er group, the rates remained unchanged.
Like­wise, The Men­tal Health Foun­da­tion have report­ed on ​"a grow­ing body of evi­dence indi­cat­ing that nutri­tion may play an impor­tant role in the pre­ven­tion, devel­op­ment and man­age­ment of diag­nosed men­tal health prob­lems includ­ing depres­sion, anx­i­ety, schiz­o­phre­nia, ADHD and dementia".
You are 8.6 times more like­ly to com­mit sui­cide in prison than in the gen­er­al pop­u­la­tion, accord­ing to the Prison Reform Trust, and rates of assaults and self-inflict­ed deaths are the high­est since records began. Prison is already home to some of society's most vul­ner­a­ble indi­vid­u­als; throw in over­crowd­ing, rat-infest­ed cells, death, drugs and a prison menu void of any nutri­tion­al sub­stance, and you have a recipe fit to send any­one over the edge.
A prison gov­er­nor once said to me: ​"If you treat peo­ple like ani­mals, don't expect them not to act like ani­mals." It's a phrase that feels as though it was coined by a dis­grun­tled inmate, tuck­ing into his third corned beef pasty of the week, pissed off at how he end­ed up in a sys­tem that seems designed to degrade his self-worth and men­tal health even fur­ther. It doesn't seem right that our prison pop­u­la­tion is sta­tis­ti­cal­ly more like­ly to be home to indi­vid­u­als from low­er socio-eco­nom­ic back­grounds, where healthy eat­ing may not have ever fac­tored in to their lives before. How is it fair that these indi­vid­u­als, who are already demo­graph­i­cal­ly-dis­ad­van­taged, are fed shit food for years and then expect­ed to turn their life around at the end of it?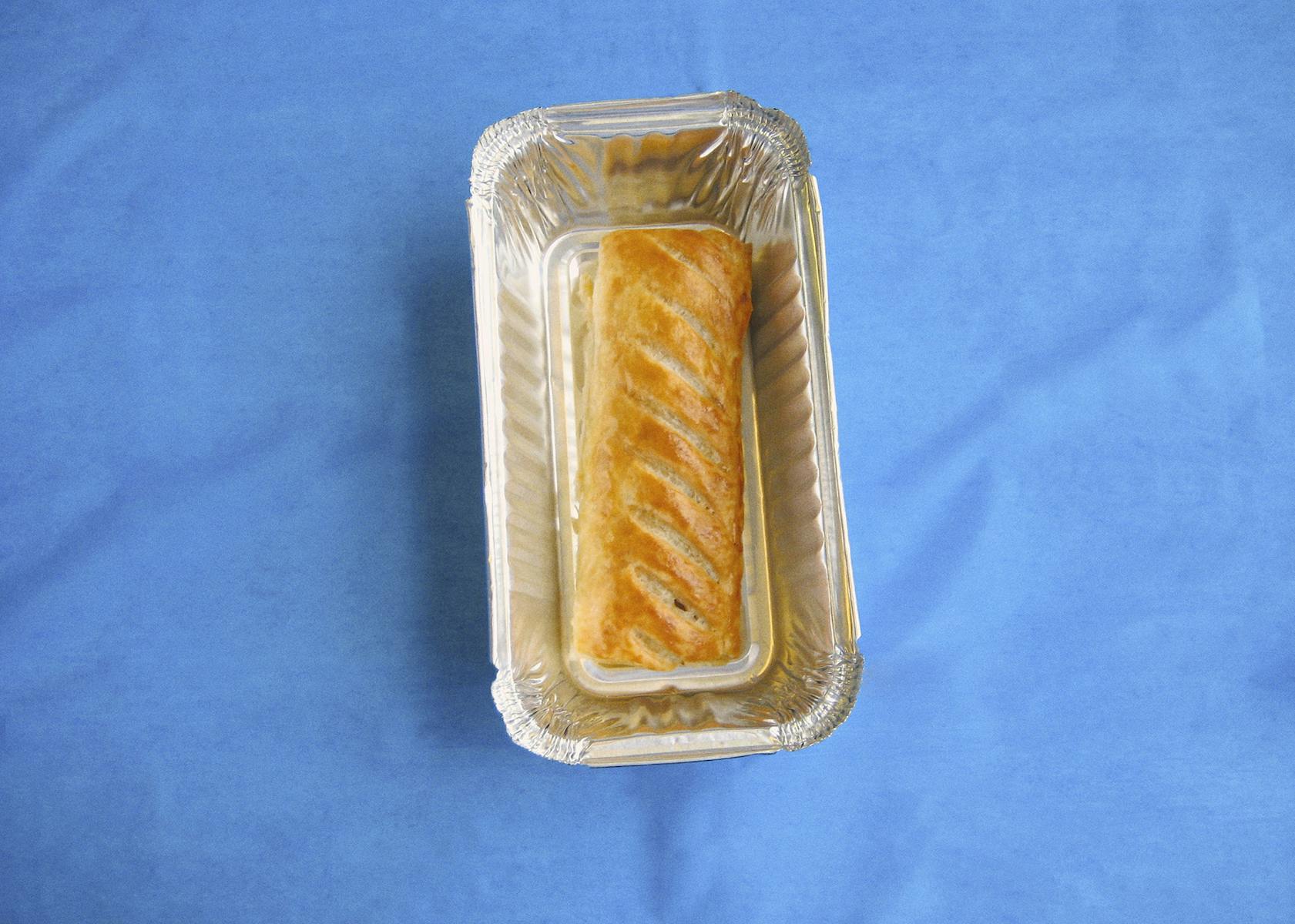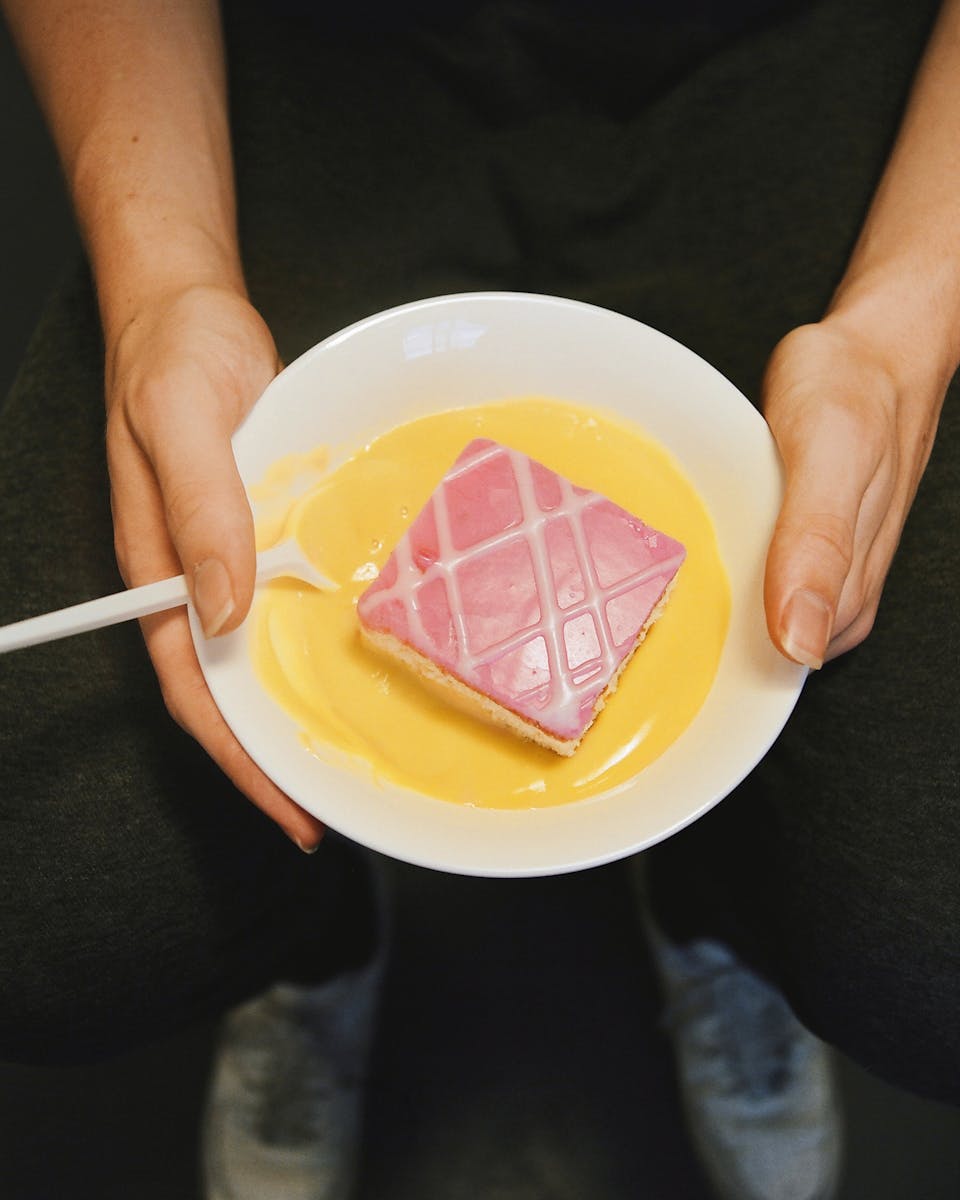 DEAN, 35
I served three years out of a six year sen­tence. I went through every cat­e­go­ry of prison, fin­ish­ing up in an open prison by the end of it. I got released two years ago.
The minute I land­ed in prison I realised quite quick­ly that you get what you are giv­en. If you don't eat it, then you sur­vive on what­ev­er you can buy on can­teen – and that costs mon­ey. You find your­self weigh­ing up the deci­sion: do I want to buy extra food this week or do I want to make phone calls to my fam­i­ly? That's the kind of deci­sion you've got to make. If you haven't got any extra mon­ey com­ing in from the out­side, then that deci­sion is made for you.
The food changes a lot from each prison. Lunch was usu­al­ly some­thing like a baguette with a real­ly basic fill­ing; usu­al­ly a length of cheese that was half the length of the baguette. You might get a bowl of soup that wasn't even hot at the counter, let alone by the time you've put it in your blue plas­tic bowl. That lunch would have to last you from 11:45 to 4:30pm. When it was time for the evening meal, they'd serve you your break­fast pack – but you'd get hun­gry at night and it would nev­er still be there by the morning.
I was lucky in a sense that I had fam­i­ly on the out­side who would send me mon­ey. So I man­aged to keep on top of it by buy­ing tins of tuna or corned beef. I'd add that stuff to the prison meal I'd been giv­en, so if I got a stew, I'd bring it back to my room and throw some noo­dles in just to buff it out.
When I got more active in prison life, I realised that the food entire­ly depends on who you've got in the kitchen. If that per­son is pas­sion­ate about food, they will make some­thing basic that lit­tle bit more excit­ing. Even if it meant melt­ing cheese on top of some pota­toes, it was that men­tal­i­ty of: ​"I love food and I don't care if I'm serv­ing it to patients, pris­on­ers or who­ev­er. It needs to be tasty." I picked that up along the jour­ney. The prison staff bang on about the fact they only get this amount of mon­ey per pris­on­er, but then they've got a cup­board full of spices that they nev­er use.
Even­tu­al­ly I got so bored of it that I met with the local rab­bi. He told me that as a Jew­ish per­son, I could access Kosher meals. At this point I'd stopped eat­ing meat alto­geth­er. I didn't under­stand the meat in prison – it just didn't taste like meat so I refused to eat it. He told me to try the Kosher stuff, I might like it. The meat arrived pre-pre­pared and I realised it was the same as meals served on aero­planes – lit­er­al­ly on British Air­ways. That meal was more expen­sive for the cater­ing man­agers, so they made sure you got a hard time for hav­ing it. You'd get no pota­toes, noth­ing extra. If you asked, they'd give you a warn­ing and even­tu­al­ly it would go back to the rab­bi and you'd get tak­en off it.
The food affect­ed the way I felt. I was tired all the time. I mean, I can sleep, but in prison I real­ly slept. I'd just sleep on an emp­ty stom­ach all the time. I'll nev­er for­get this rumour that used to go around. There would be mashed pota­toes and you'd find these lit­tle blue things in the mash. Every­one would say, ​"Oh, they're sleep­ing tablets, they put them in there to make you feel sleepy." But real­ly it was from the blue dish­wash­er pel­lets that spray out in those big dish­wash­ers. Some­times you'd find them in your food.
There was a moment when I arrived in the open prison, and I was stand­ing on the land­ing with all these boys who I'd gone through the entire sys­tem with. We thought: ​"Right, first thing, let's arrange to get one of those George Fore­man grills thrown over the wall and every week we'll all chip in to get a load of food thrown over."
I can hon­est­ly tell you that for the ten peo­ple on my land­ing, not one of them got any­thing like drink or drugs thrown over. It was food, food and more food. That's the truth of it. There's a video some­where on the inter­net of us prepar­ing this food on the grill and a night offi­cer walked in and said: ​"Boys, I know you're not caus­ing trou­ble and you're cook­ing your own food – it's not a prob­lem" and walked off. Because he under­stood we weren't harm­ing any­more. We were just get­ting food. That one thing you were brought up on. The one rela­tion­ship that lasts you a lifetime.

CLAIRE, 46
When I was first sen­tenced, I was in HMP Bronze­field for about 10 days and then I moved to HMP Send. To be hon­est with you, when I arrived in prison, I was in so much shock that I couldn't tell you what – if any­thing – I ate dur­ing those ini­tial cou­ple of weeks. I can't even real­ly think about it.
When I got to HMP Send, I was pre­sent­ed with a food menu for the next four weeks. The choic­es were inter­est­ing to say the least. I was giv­en the option to have Kosher food, which is actu­al­ly a lot of pre-packed freez­er meals. I went for that option to start with. That was until I got quite ill after about four months. I didn't know what was going on, but I col­lapsed one day and start­ed hav­ing spasms in my upper stom­ach. The doc­tor asked about my diet and he said: ​"Well, what do you expect if you have a ready meal every­day?" At that point, he asked me if I was very reli­gious, and I said I wasn't and he rec­om­mend­ed I go onto the reg­u­lar menu. We were lucky at HMP Send as it's where the farm is for the Clink restau­rants. They've actu­al­ly got a lot of access to fresh fruit and veg­eta­bles. So the nor­mal menu was a much bet­ter option for me.
Lunch was nev­er a vari­ety. It was always sand­wich­es and that sort of thing, although peo­ple did get excit­ed when you got a sausage roll or some kind of hot dog at lunchtime. Din­ner was a bit more var­ied. The pris­on­ers worked in the kitchen and there was a big group of afro-caribbean women for exam­ple, who'd make jerk chick­en their way.
Food was a social expe­ri­ence in our house­hold, we'd have peo­ple over for meals and being Jew­ish, we'd always have peo­ple on a Fri­day night. Eat­ing in prison real­ly brought home that you were not with your fam­i­ly. Most peo­ple eat alone in their cell.
But we tried to make it social. There's a film called Miss Sloane where Jes­si­ca Chas­tain is a woman who goes to prison, and at the end some­one asks her about her expe­ri­ence. She says some­thing like: ​"Well, when men go to prison, they get into gangs. When women go to prison, they form knit­ting groups and sup­port groups." That was pret­ty much true. Peo­ple got togeth­er in their cul­tur­al groups and cooked with what­ev­er they could get off of can­teen. Women would form sup­port groups – ours were around food.
We had a shared microwave and a George Fore­man grill on the wing so we made do. Believe me, there's an awful lot you can do with that. We found a way to make this noo­dle dish that we per­fect­ed over a series of months. We'd buy things from can­teen and noo­dles were a bit of a sta­ple. You'd get your hands on var­i­ous veg­eta­bles from the farm, we'd put coconut milk in and then what­ev­er sea­son­ing sachet the noo­dles came with, with peanuts on top. One of the women who was get­ting Kosher meals would save a bit of her chick­en, so that would go in. We'd call it our ​"bang­ing bang up noodles".
As women moved from prison to prison, this recipe became known. Last week I met some­body who had been in prison with some­body that I'd known and she said: ​"Oh, you're the Claire that's respon­si­ble for the noo­dles!." It became a bit of a thing and gave us auton­o­my and inde­pen­dence, some­thing we could put our mark on. It was a col­lab­o­ra­tive and bond­ing activ­i­ty that allowed us to make hap­py mem­o­ries in a dark place.


CARL, 30
There's an over­whelm­ing sense of lethar­gy in jail. And you're expect­ed to be using this time to come out as a more social­ly con­struc­tive per­son. It's a one plus one sit­u­a­tion – if you feed peo­ple shit food then the results are going to be inevitable. They give you just about enough so that you don't kick off, but they don't give you so much that it costs them a pen­ny extra.
Dur­ing prison you eat a lot of white rice, pota­toes, cake, cus­tard and a lot of bread. It's every­thing you'd expect if you're feed­ing some­one on one-pound-some­thing a day. Basic carbs with no expense spared is the lit­er­al way to put it. It's fun­ny, I have dia­betes and I'd go to an NHS appoint­ment when I was in prison and they'd tell me to eat a lot of fruit and veg­eta­bles. Obvi­ous­ly I accept that the prison sys­tem is a dif­fer­ent arm of the gov­ern­ment from the health­care sys­tem, but the fact that one arm is telling me to eat health­ily and the oth­er arm is giv­ing me no option to eat healthy kind of begs belief.
There was no real food high­light for me in prison except for the noo­dles you cook in your own cell. It's just instant noo­dles, noth­ing spe­cial. But I tell you that's the best meal you get in jail: instant noo­dles and hot sauce. The worst was the bread. One way you get extra calo­ries is just by eat­ing stacks of bread, but the bread – I don't know what was wrong with it. It's some ultra-shit bread that smells like mildew in the wash­ing machine. I'm talk­ing like the shittest bread you can get from a newsagent but ten times worse.

The gov­ern­ment are hap­py to feed pris­on­ers as cheap­ly as pos­si­ble. They're not going to give you anoth­er option on the menu because that's going to cost them anoth­er 5p. But eat­ing prison food for a pro­longed peri­od of time actu­al­ly has a phys­i­cal effect on peo­ple – it affect­ed my health for sure. You're kept in a box, you're fed shit food and the emo­tion­al aspect of what impris­on­ment does to you inevitably trans­fers to your men­tal and phys­i­cal health.
Food is just one aspect of the shit expe­ri­ence of jail. Each and every sin­gle spoke needs to be tack­led, but it's the entire wheel that matters.

---