How the far right is weaponising ​

"

the family"

At the World Congress of Families, where ultra-conservatives use "traditional values" to strategise resistance to reproductive and sexual rights.
A colourful banner streams down the elaborate facade of The Gran Guardia palace in central Verona, Italy. A winged child, his fist raised in the air, hovers beneath the words: ​"The Wind of Change: Europe and the Global Pro-Family Movement".
Security is tight: bodyguards in black suits hover in doorways, pressing their earpieces while Italian riot police and carabinieri (paramilitary officers) encircle the building. Princess Gloria of Thurn and Taxis, Germany is late, I'm told, but the Italian VIPs (including Matteo Salvini, the country's deputy prime minister, from the far-right Lega party) are still expected to speak on schedule.

I am at the 13th World Congress of Families (WCF) – a now annual conference of ultra-conservative activists and their growing list of political allies. Each year they come together to strategise fights against abortion, contraception, sex education, and the rights of LGBTQ+ people – and to promote what Christian right activists call ​"the natural family": a married man and woman and their (ideally many) children.


At these events, the jet-setting religious and political elite – including priests, bishops, government ministers, ambassadors, and aristocrats like Prince Louis Alphonse of Bourbon, duke of Anjou, who is also a great-grandson of General Franco – discuss how to spread ​"traditional values" and resist or roll back demands for reproductive and sexual rights.
They argue that the ​"natural family" has been under attack and that this has brought the world to the precipice of a ​"demographic winter" where not enough babies are being born. Who has lead these ​"attacks"? In their view: feminists and LGBTQ+ rights activists who have been leading fights for gender equality and social justice around the world.
Some speak in militaristic language, of ​"culture wars". Others emphasise ​"love" and simply remove from the frame same-sex parents, single mothers, women who end unwanted pregnancies – and the unthinkable: teens who have sex.

The WCF was founded in 1997 after meetings between right-wing Christian leaders in the US and ultra-conservative Russian writers. It has hosted seven international meetings in Europe over the last decade – though it has largely escaped press attention and public scrutiny, until now.
From the US to Italy to Brazil far-right movements have put ​"the family" – and control over women's bodies and lives – at the centre of their populist politics. The political vision nurtured by this WCF network over the years is now frighteningly mainstream.
I came across these meetings years ago, but attended my first in Budapest, Hungary in 2017. I had just started a new job at the independent media platform openDemocracy, editing the website's gender and sexuality section. As an investigative journalist, I wanted to see what was going on within the organised movements opposing women's and LGBTQ+ rights around the world.
Victor Orban, Hungary's prime minister, from its far-right Fidesz party, spoke at that 2017 meeting along with a number of his ministers. Another speaker was Jack Hanick, a former Fox News producer who described the hit sitcom Modern Family – with its divorced and remarried characters, and a same-sex couple who adopt a child – as the latest chapter in ​"TV's role in the destruction of the traditional family."

This year more journalists tried to get inside to cover the discussions – but many were denied. I have registered as a participant and am undercover, and it seems more crucial than ever that I report what I find. At the European elections in May, far-right parties will seek to capture the world's largest democratically-elected body with policies and campaigns which threaten the rights of millions. And many of the key campaigners are gathered in Verona this weekend.


Listen now:

The sound of The World Congress of Families in Verona, 2019
Day 1: 'Out-breed the left'
I arrive at the palace shortly after 8am, walking along picturesque streets lined with restaurants. The sky overhead is cloudless and a bright, light blue. The area around the venue is calm, though participants – and a few press – are milling on the stairs.
I collect my participants pass and a tote bag of ultra-conservative goodies, including a golden pin in the shape of tiny feet – a gift from the ProVita Italian anti-abortion group that is a key organiser of the event and that has well-documented links to the neo-fascist party Forza Nuova, including through the family of the party's leader, Roberto Fiore.

I'm struck by some of the stalls inside the building. While most are from Christian right groups there is also one from a company called Brazzale. Later, I look them up: they claim to be the oldest Italian dairy company, operating continuously since 1784. And they're not the only business listed as a sponsor of this ultra-conservative jamboree.

On the congress materials, there is also the logo of Villa Sandi, a winery that says it's ​"one of the leading producers of Prosecco" – and is part of the business empire controlled by the billionaire Moretti Polegato family. These strike me as stark reminders that, far from being a niche event, the WCF is an elite network involving a growing number of powerful people.
At one stand I get a copy of a newsletter from an Australian group with the headline: ​"Abortion debate: What can we learn from the US." It shares news from America where abortion rights are under attack in numerous states and from the Trump administration – reflecting how these movements learn from and root for each other across borders.
The Congress is spread over four floors in the grand building. Signs mark the way to an auditorium, a VIP Lounge, and rooms for workshops with titles like ​"Cyberactivism Confronting the Radical Left" and ​"The Beauty of Marriage." This is a high-production event, with simultaneous translation via headsets in English, Italian, Russian, and French.
A stream of anti-abortion activists, and local Italian politicians, take the podium. The seats around me have filled up with delegates – many in suits. I'm struck by the number of men on stage, talking about the babies that other people must bear. Each one introduces himself by stating how many children they've fathered – three, four, five or more – to growing applause.

An American conservative YouTube star, Steve Turley, electrifies the crowd. ​"It's great to be among such a group of far right radicals," he chuckles, mocking ​"50 different gender options on Facebook" and celebrating ​"re-awakened traditionalist nationalism" around the world.
From the US to India there is a ​"massive religious renewal" sweeping the globe, he says, adding that ​"the secular population will begin a steady decline" [as religious conservatives have more children]. He proclaims: ​"America is basically going to be Evangelical, Mormon and Amish."
Finally, a woman takes the stage – only to read a statement from her boss. This is Cristina Buga, advisor to Igor Dodon, president of Moldova – where last year's WCF was hosted. The statement she reads warns of the ​"crisis" of demographic decline and migration threatening ​"a normal, natural society" while the family ​"represents the strength of our nation."
"This culture war is a global war", an ultra-conservative Spanish activist says, in one of the day's more militaristic speeches. ​"Enemies," he explains, have ​"infiltrated all institutions" from political parties to the United Nations. But, he offers encouragingly, the tide is turning. Now, we must launch global campaigns in the ultra-conservative fight-back, collaborating across borders. We must also seize power: directly or indirectly, by ​"controlling the environment" in which politicians operate.
I devour this speech – it's incredible. Powerful, energising – and frightening. The man on stage is talking about me, and the amazing, empowering women I've met who are working tirelessly to build real-life alternatives to patriarchy and gender injustice. I sink into my chair, in case anyone notices the ​"enemy" among them.
Some of the speakers openly mix anti-immigrant and ​"pro-family" propaganda. For example, politicians from both Italy and Hungary promise to address their countries' ​"demographic declines" by getting more (white) women to have babies rather than letting more (not-white) people in. At times, it feels to me as if they're wrapping racism in a ​"family-friendly" blanket.

By the end of the day, I'm exhausted. When I arrive at the hotel I've booked – still in the character of a gung-ho WCF delegate – the receptionist, a woman about my age, says: ​"There are many people here who do not like what you're doing in there". I want to tell her. ​"Thank you. I'm with you," but instead I avert my eyes and shuffle to the lift. Day two, I know already, is going to be harder.

Most of the VIPs are speaking today, including Princess Gloria. As they arrive at the Gran Guardia, tens of thousands of people are gathering in the city's streets to oppose the congress and march for women's and LGBTQ+ rights. Walking to the palace, I pass posters outside shops with the day's local newspaper headlines, including: ​"Today the counter protests: Family Congress, in Verona divides Italy."
So many events have been organised in the city, including feminist book presentations, talks with scholars from different countries, the projection of a documentary about the struggle for LGBTQ+ rights in Uganda, theatre plays, a feminist assembly and the street demonstration. People have travelled from across Italy and further afield in Europe to stand up to the WCF and fascisms and fundamentalisms of all stripes
I want to witness this historic mobilisation, but am stuck inside the palace. In the morning, I step outside as riot police assemble around the venue's entrance, where on its grand steps a neo-fascist party, Forza Nuova, is holding a press conference. Italian journalists swarm the party official – giving him, it seems, precisely the attention he wants – as he announces a campaign for a referendum on the country's abortion law.

Princess Gloria arrives. One of the event's most glamorous speakers – though not its only aristocrat – she joins a prominent American anti-LGBTQ+ rights activist on stage: Brian Brown, who leads the US National Organization for Marriage, a group founded in 2007 to oppose the legalisation of same-sex marriage in that country.
Brown (who now also runs the International Organization for the Family, which coordinates the WCF network) tells us the Verona event was called ​"The Winds of Change" because ​"we're seeing a lot of good indications" from countries like Hungary ​"standing up for the family." He introduces Gloria as a former ​"punk rock princess" and 1980s cultural icon who was friends with Michael Jackson, Elton John, Andy Warhol, but leaves out her more recent biography: the princess's transformation into a conservative Catholic activist who's now friends with Steve Bannon.
On stage, she criticises the Church for ​"going along with the mainstream…abandoning the gospel", and connects her current, hardline Catholic conservative views with her rebellious past, saying: ​"It is always more interesting to be away from the mainstream."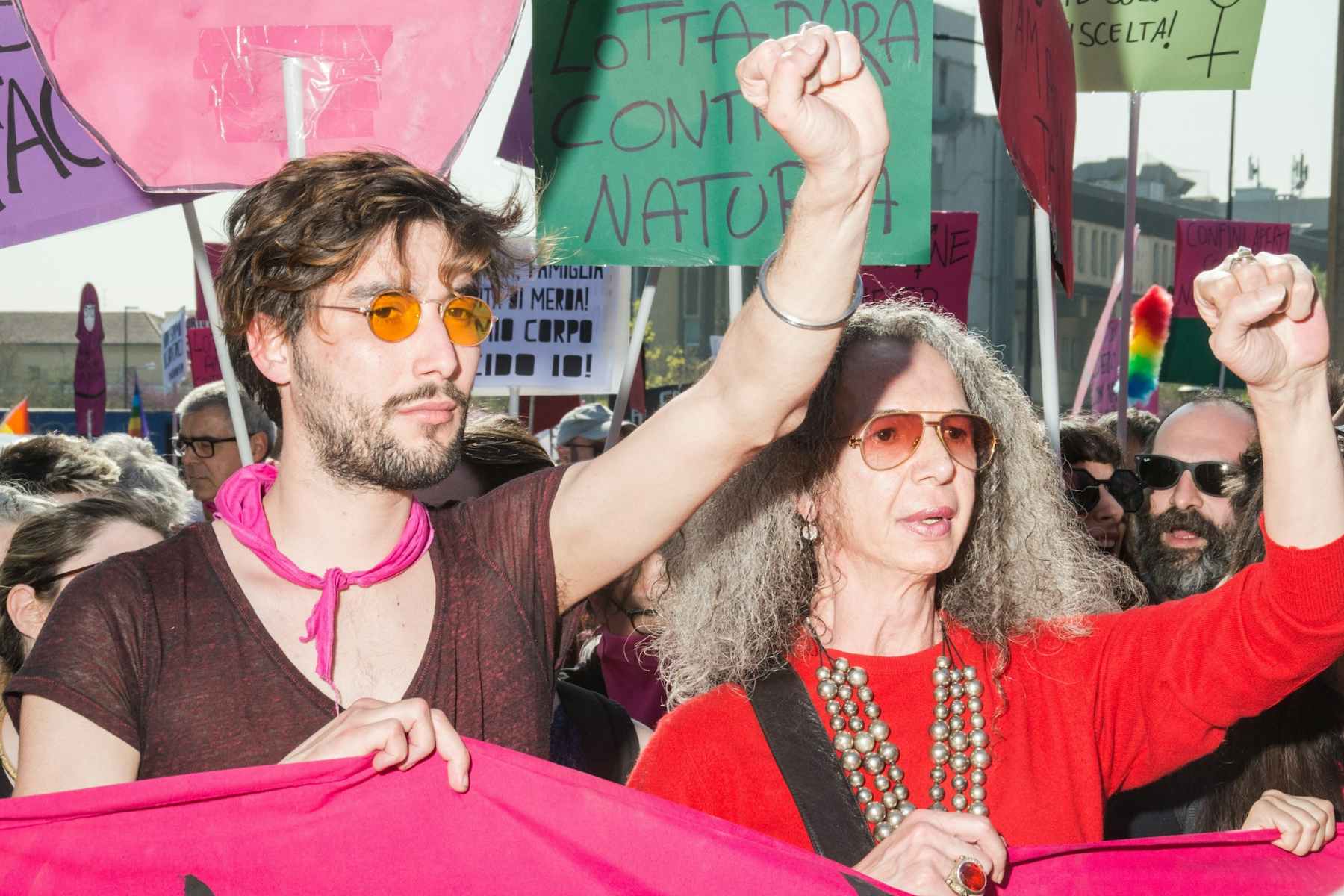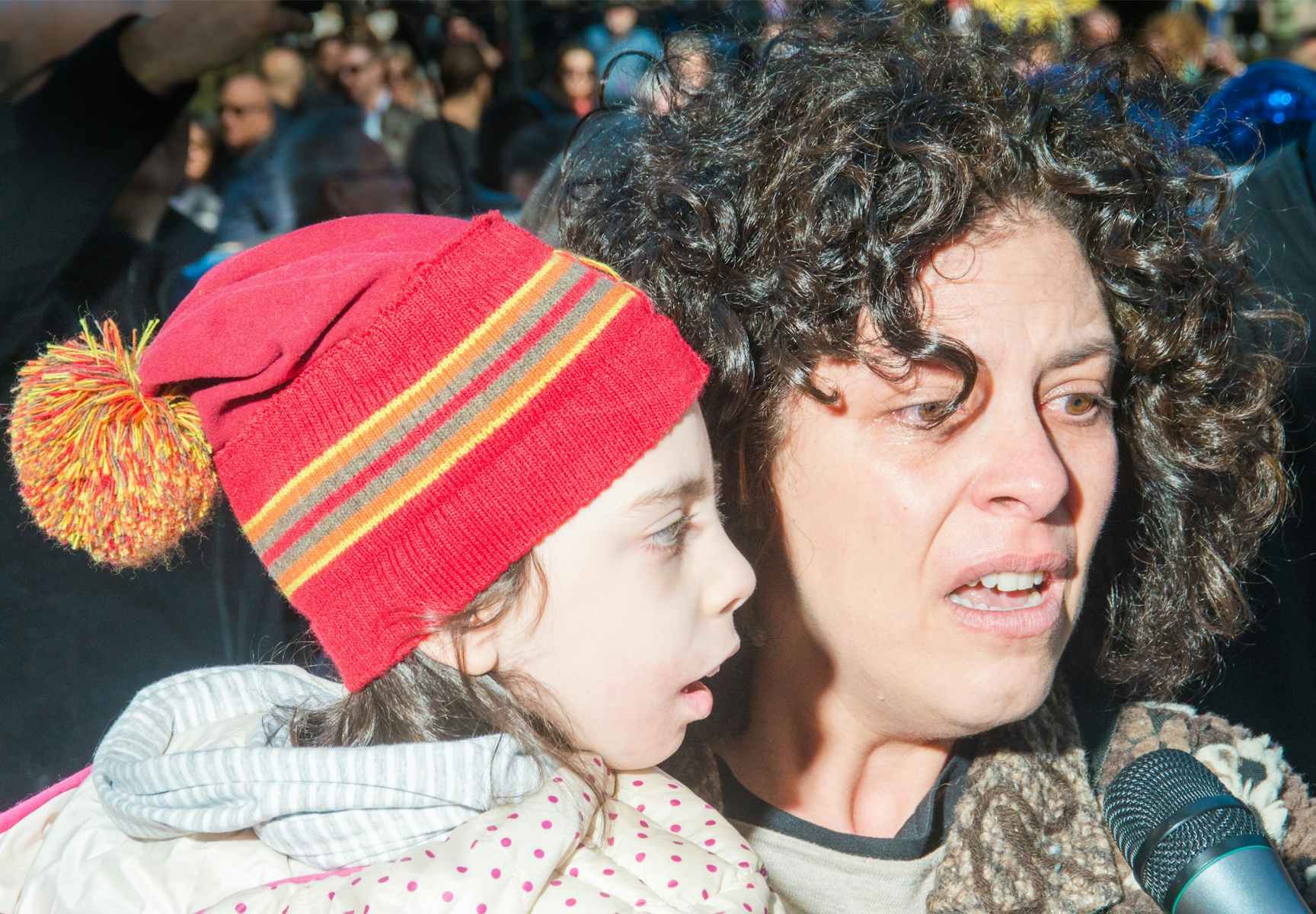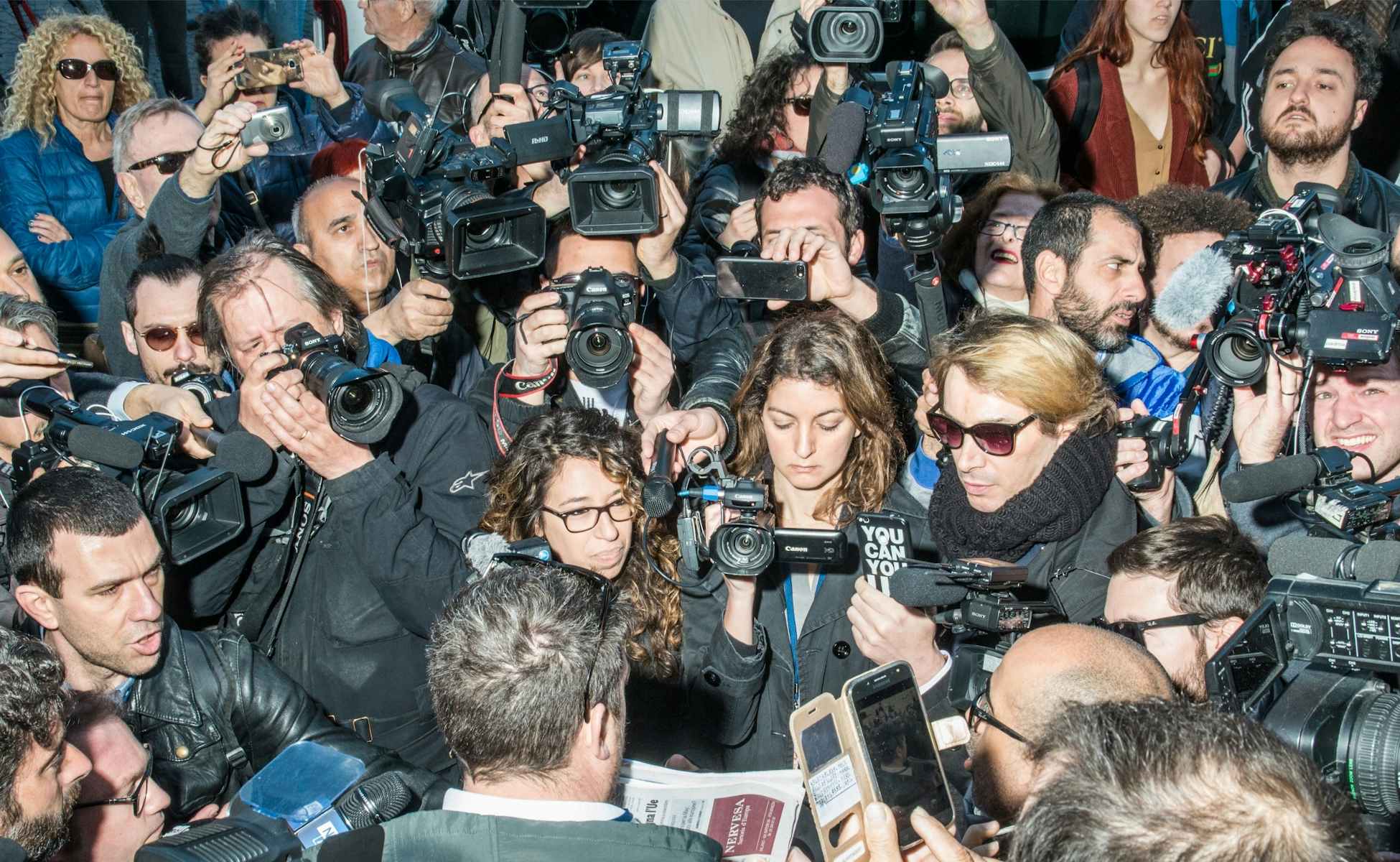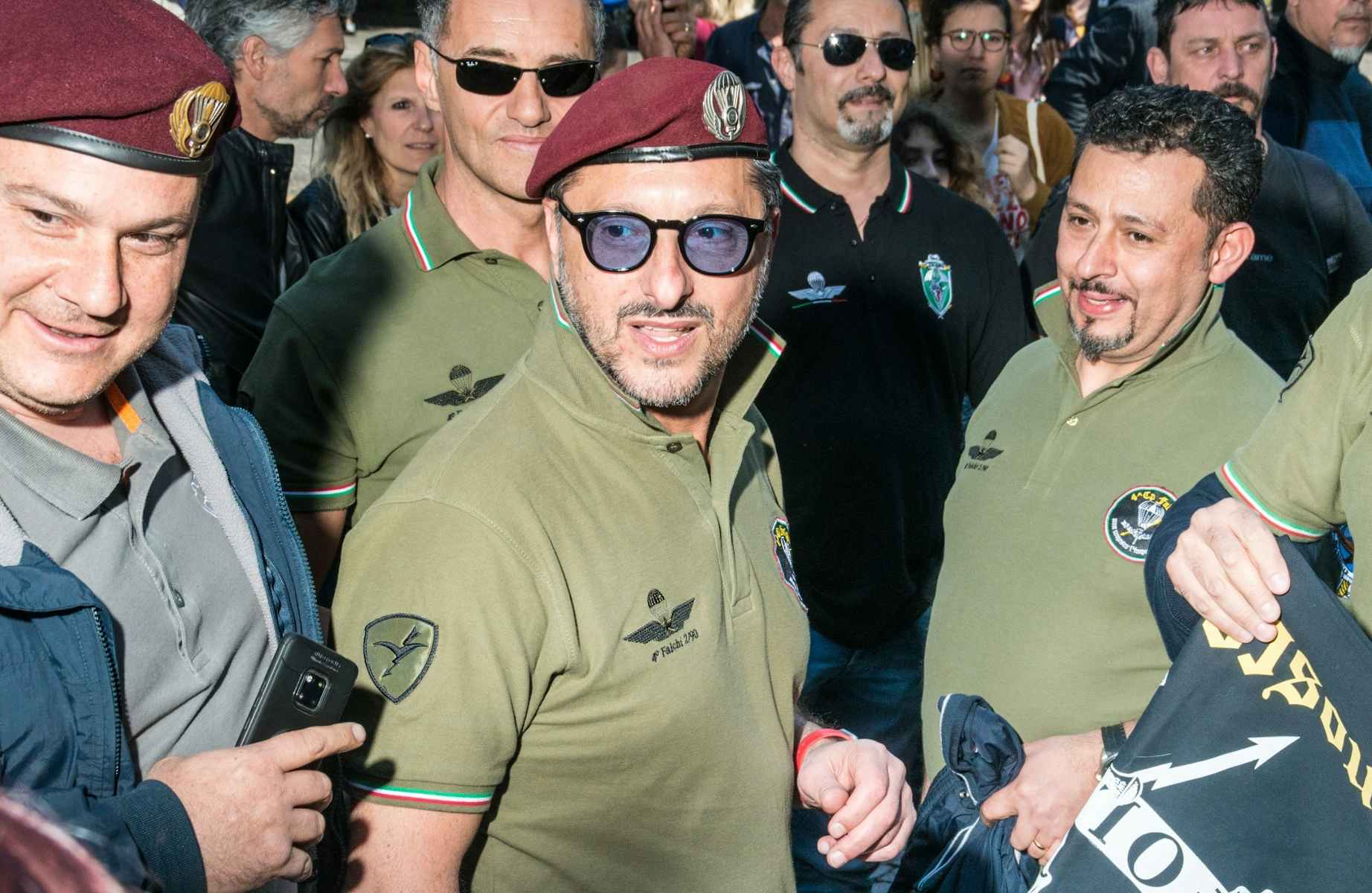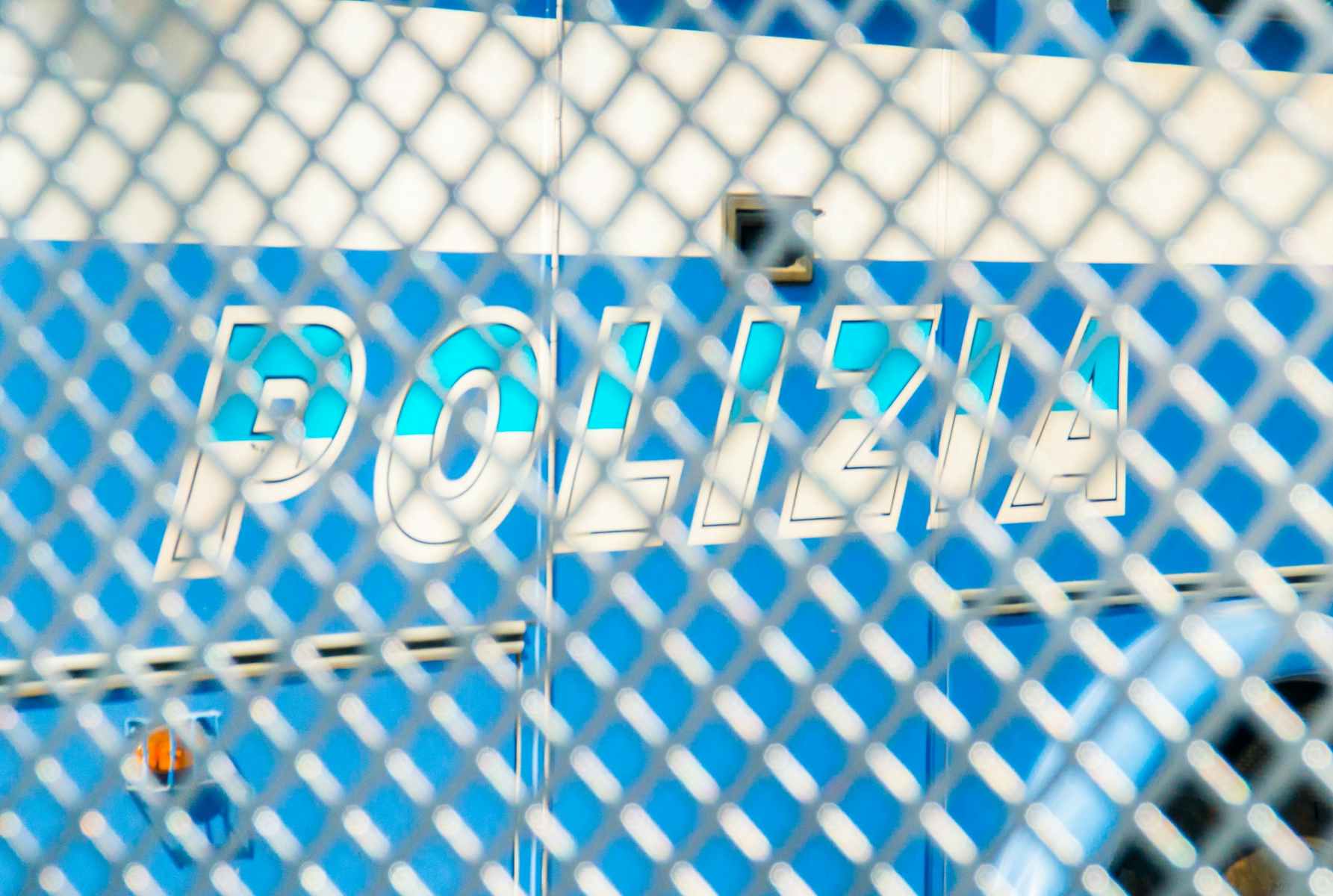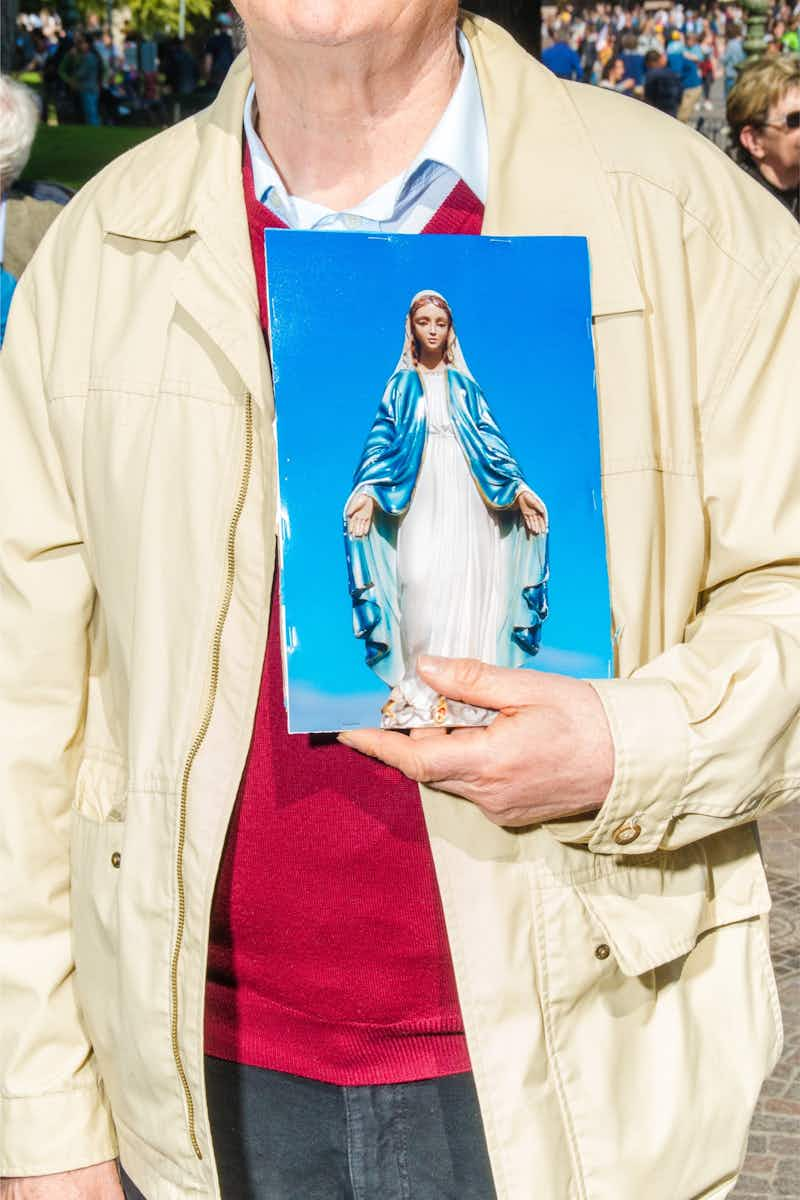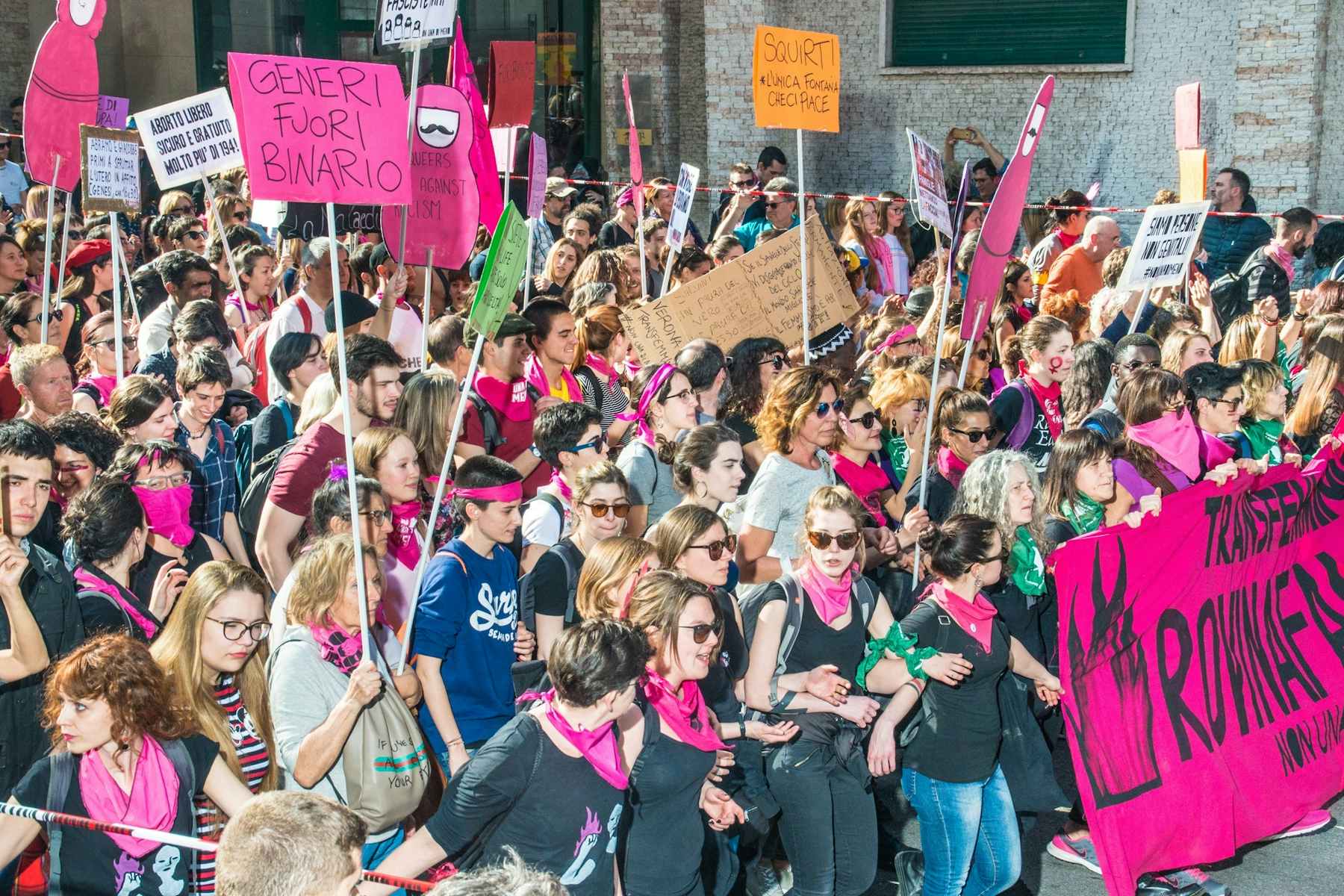 Distinguishing herself from some of the more blatantly white nationalist delegates in the room, Gloria also declares that increased migration into Europe, from Africa, is a good thing because Africans, by her estimation, are more conservative and could influence societies in the region which have, in her comparison, lost their way.
"We work very hard…to unite people that are very different around this simple idea of the natural family," Brown stresses, nodding specifically to the presence of participants from both Russia and Ukraine, despite Europe's ongoing ​"forgotten war" in eastern Ukraine. ​"We might disagree on geopolitics, but unite together for the family," he says.
In other words: this is a broad church of anti-feminist, anti-LGBTQ+ hate, with room for disagreement on many issues as long as we're clear on one thing: the ​"natural family" and the need to defend it against its many enemies.
When he takes to the stage, the Lega's Matteo Salvini (currently deputy prime minister) receives a hero's welcome and performs rhetorical acrobatics in a bid to cast the protestors outside as authoritarians who want to impose their views on others. The true crisis today is that of ​"empty cribs", he says, telling us: ​"You are the vanguard…that keeps the flame alive for what 99.9% of people want."
Day 3: 'Make Europe Great Again'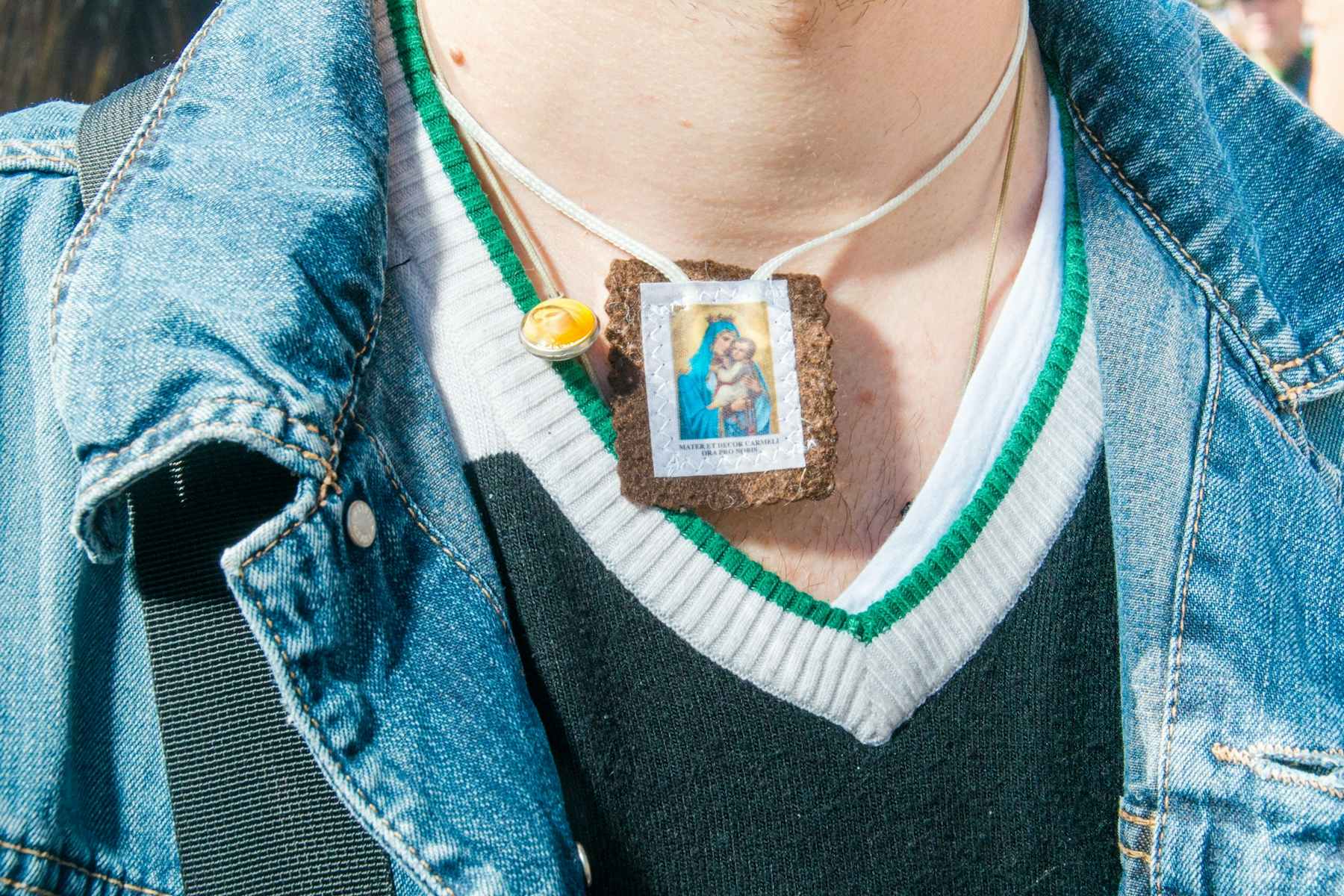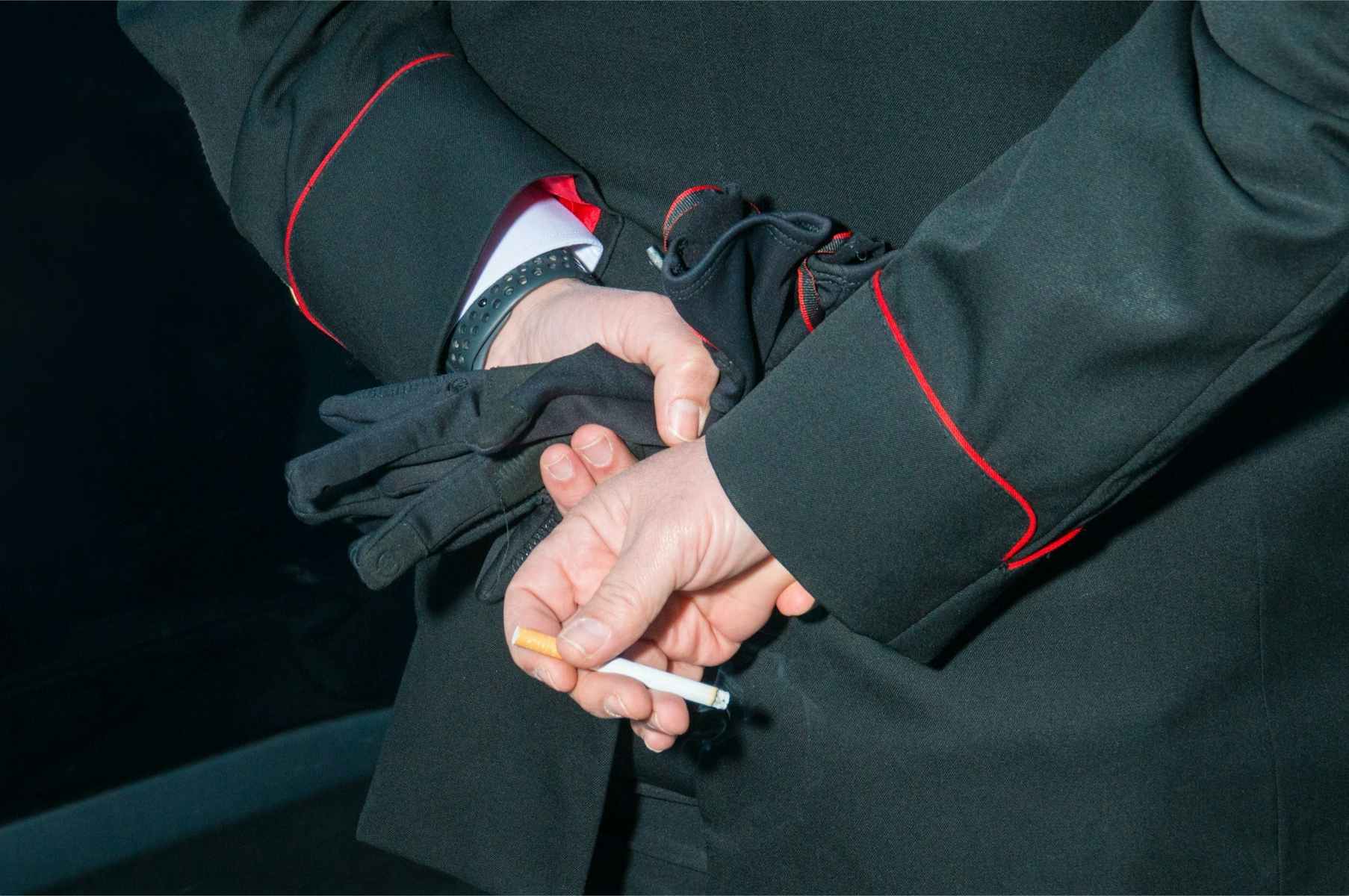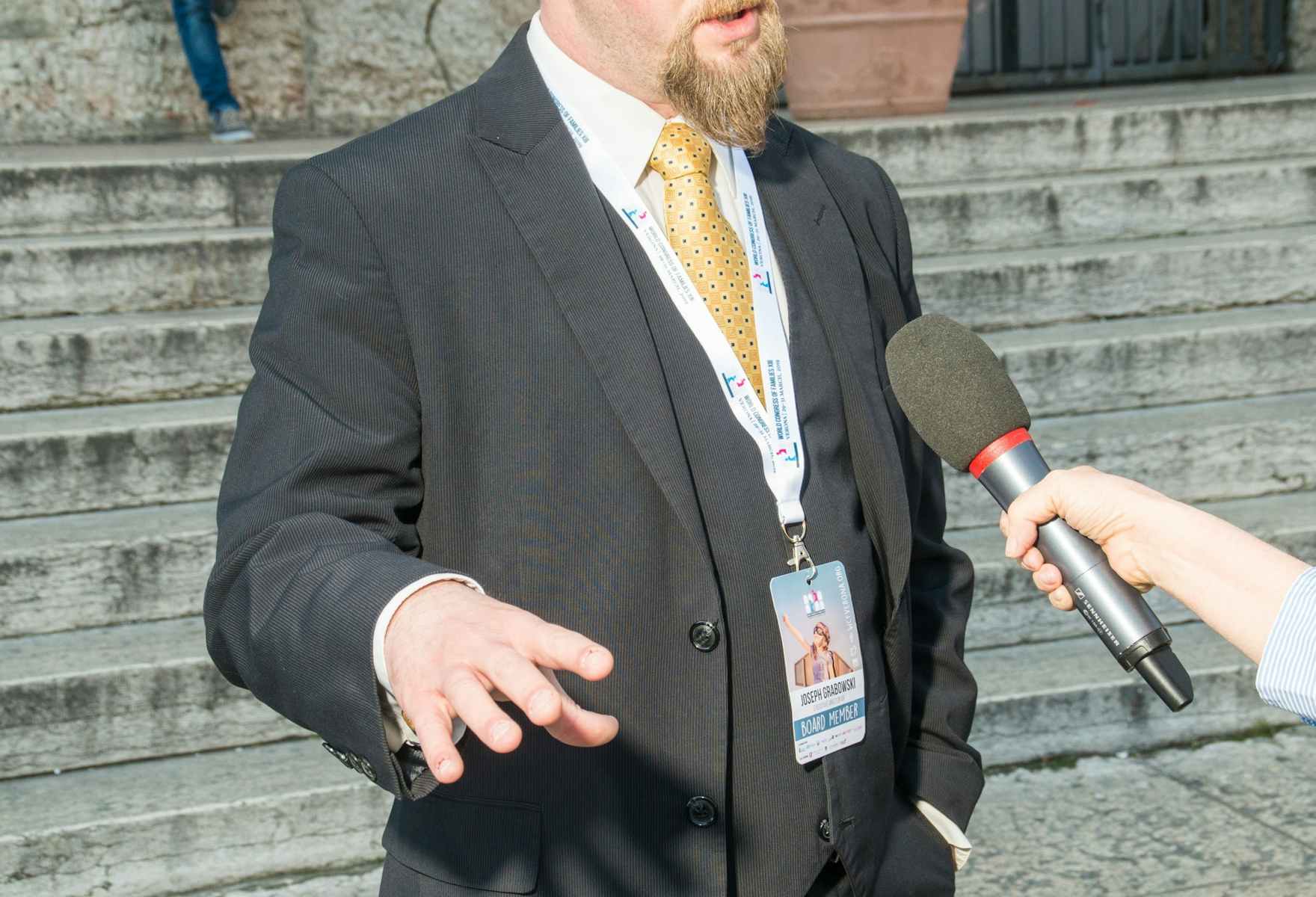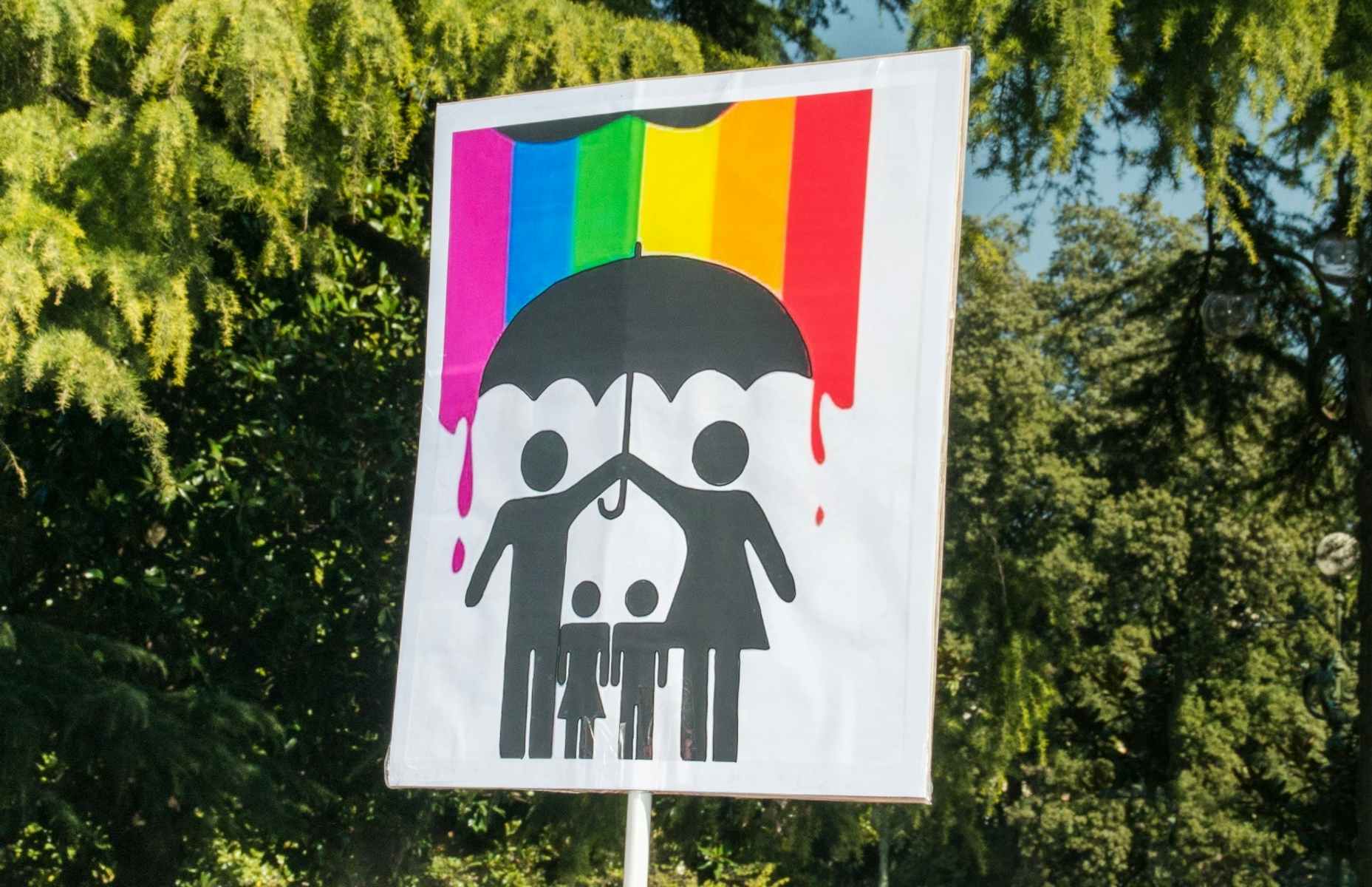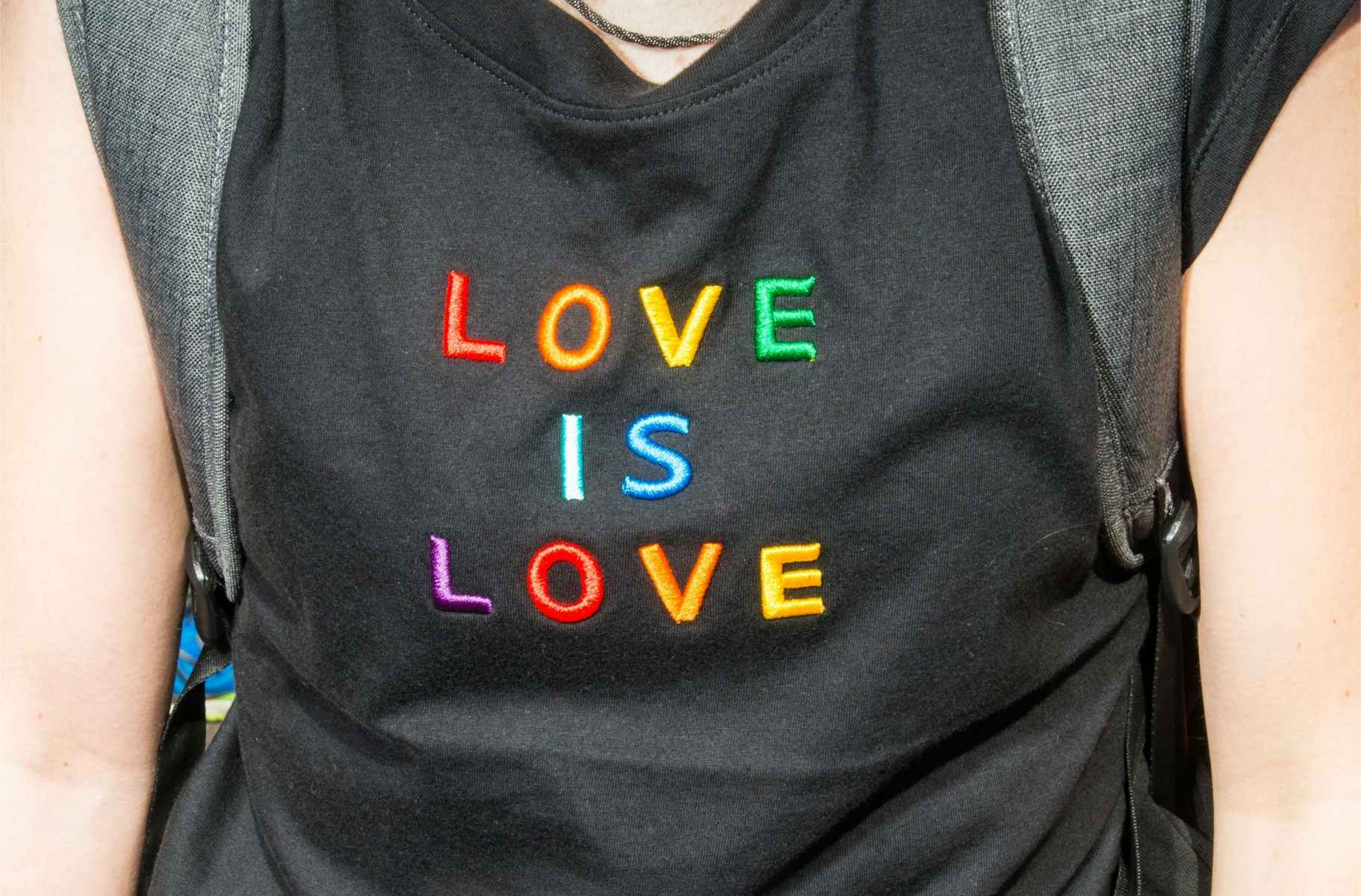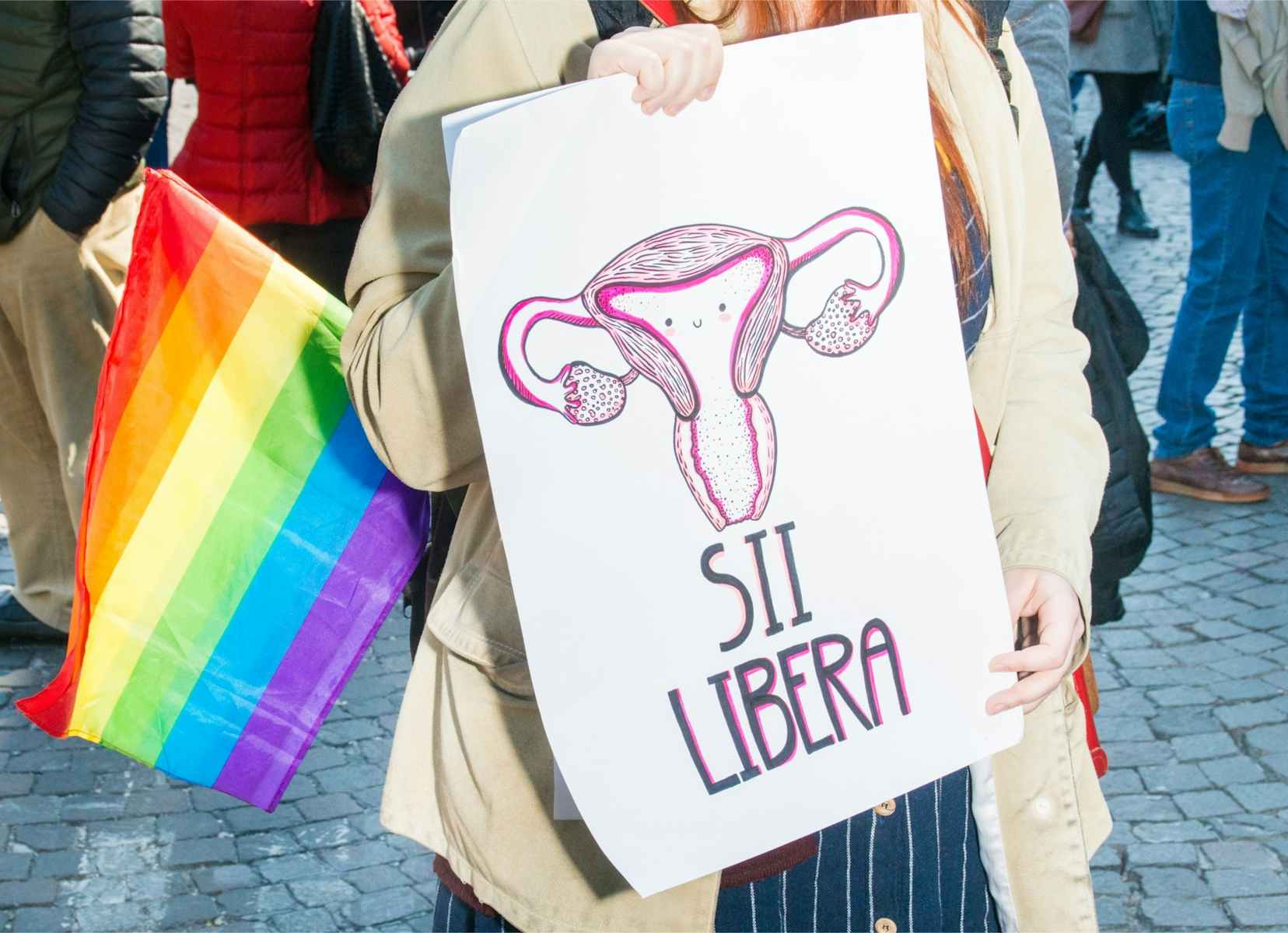 Ahead of the Verona event, we published a new investigation at openDemocracy revealing that a group of US Christian right organisations – several of which have been connected to the WCF before – spent at least $50 million pushing their agendas in Europe over the last decade. This is likely an underestimate of their influence, however.
There is a big American delegation at the meeting, including several outspoken US Christian right supporters of Donald Trump. It's now Sunday, day three, and one speaker takes to the stage in the MAGA hat. ​"The West will never, ever be broken", he says, adding that ​"Brexit, the bible and borders" can help ​"make Europe great again" too.
It's 11am but when I overhear that some participants are going to the Latin mass listed in the congress programme, at a church in the old part of town, I decide it's time to cut out of the congress. After two full days, I feel exhausted and overwhelmed.
I gather my things and stuff them back into the WCF canvas tote bag and head to the most tourist-travelled part of Verona, not far from the supposed houses of the famous star-crossed lovers, Juliet and Romeo. The Santa Maria Antica church dates back to the 12th-century when it was used as a private chapel for one of Verona's most powerful families. From the narrow street outside, it doesn't look big – and I'm not able to get in. What appears to be a line at the door is actually overflow. People are straining to listen, even if they cannot see. At 5'2", I give up.
Yes, there are a range of extremists in this ultra-conservative, transnational movement. No, they are no joke. Where they intersect in the Venn diagram of fundamentalisms is a scary place for many people: one where women don't have control over their bodies, LGBTQ+ people don't have equal rights and there is only one acceptable type of family.
I think back to day one when Claudio D'Amico, a Lega party official, referred directly to the upcoming and much-anticipated European Parliament elections. ​"When we go to vote…look for candidates that support the family. We must do this all over Europe," he told us, adding: ​"We will win!"
I start to walk back to my hotel feeling dispirited when I see them: nine women, in the unmistakable red cloaks and winged, white bonnets of characters from Margaret Atwood's novel The Handmaid's Tale. These cloaks and bonnets have been donned by women around the world protesting restrictions on reproductive rights, from Ireland to Argentina. In Verona, women wore them last year to observe a vote in the city council directing public funding to anti-abortion groups that try to persuade women to continue unwanted pregnancies.
I missed yesterday's protests, but today they've found me. The women shuffle silently down the narrow street, lining up against the wall directly opposite the church. They're waiting, it seems, for the WCF participants and VIPs to exit, to confront them with this powerful symbol. As people exit the church, some stop to taunt them: ​"Why don't you show your faces? Carnival is over!" But they remain unmoved and I feel a fluttering of hope in my chest.

More like this