Audio: From Europe with Love: Mis­sy Flynn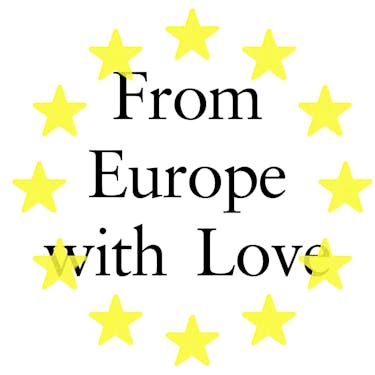 Listen now:

Missy Flynn
Audio Tran­scrip­tion:
I'm Mis­sy Fly­nn, I'm 31 years old and I live in Lon­don. I work in the food indus­try and last year I start­ed a Mas­ters in The Anthro­pol­o­gy of Food at SOAS.
At the moment writ­ing I'm writ­ing an essay about migrants and migra­to­ry food­ways and the way peo­ple kind of stay con­nect­ed to their homes and their mem­o­ries through food and also think­ing about this in con­text of Brex­it and what the F is hap­pen­ing with Brex­it and all the impli­ca­tions I think are laid out for us in the media, and you know, we talk about them in the pub over a drink or in a more seri­ous set­ting per­haps. But there's some­thing so sim­ple about what stands to be lost and I think it is about com­mu­ni­ty and shar­ing and access to food and the mem­o­ries that come with it and for us in Great Britain and in hos­pi­tal­i­ty we are built on a migrant work­force. It's true to say that most kitchens are staffed with work­ers that are not from the UK as is front of house and I think what is the most scary thing to me about telling these peo­ple that we don't want them here is first of all the alien­ation that that kind of puts on them, but also the way that we alien­ate our­selves by being in that posi­tion by not hav­ing all these influ­ences and these shared expe­ri­ences and the influx of amaz­ing pro­duce and prod­ucts and ways of using them that have come to shape the way that we think about food in the UK.
I mean, British food is Euro­pean food and I'm so scared at the fact that that might be lost. So as I'm writ­ing this essay, I'm think­ing about ways that we can main­tain some sense of vis­cer­al, sort of, link to the way that we eat and the way that we source food and the way that we pre­pare food but also the way that we share food and being some­one the restau­rant indus­try it's in my inter­est that peo­ple go out to eat. But I think per­haps now more than ever is a time stay at home and to cook and to share expe­ri­ences that are from the heart and mean something.
---