The life and afterlife of The Spectrum, New York
Björk made a cameo. Wolfgang Tillmans was a big fan. The inside story of how a DIY party and exhibition space exploded queer culture.
Click on The Face logo throughout to reveal memories from visiting The Spectrum
Brooklyn survived Four Loko and the trap rave. The explosion of molly coincided with a spate of DIY shutdowns in 2011 (alternative dance destinations Steel Drums and 285 Kent). From the ashes of an extremely wild and incredibly impactful period of underground nightlife, when it was thought nearly dead, a new space called The Spectrum at 59 Montrose Avenue emerged to take up the mantle.
I lived across the street from The Spectrum – past the flower shop and just beyond Amazing Savings – at Moon 2, a warehouse palace. Two Saturdays a month, The Spectrum had an all-night rager in East Williamsburg and the distant techno beats of DJ Volvox would bleed through my loft bedroom walls. It was a clarion call to party. I would crack an ice cold Banquet Coors Light to drink in the shower, smoke a baseball bat spliff and hit the streets in a bodycon top and some type of cheap synthetic miniskirt, arriving at The Spectrum in eight minutes flat.
"[The Spectrum] hadn't quite gained a reputation yet; at this point it was still like someone's living room. My first experience was of total confusion; it was such a different thing to anything I'd known in Europe. It wasn't a squat nor a squat party, it was an off-the-grid community playhouse. It was very American in that way that it was under the radar but it was also completely New York in that under the table kind of way" — The Spectrum co-founder, Danny Taylor

Listen now:

Fischerspooner's Casey Spooner: "I couldn't believe I hadn't been sooner."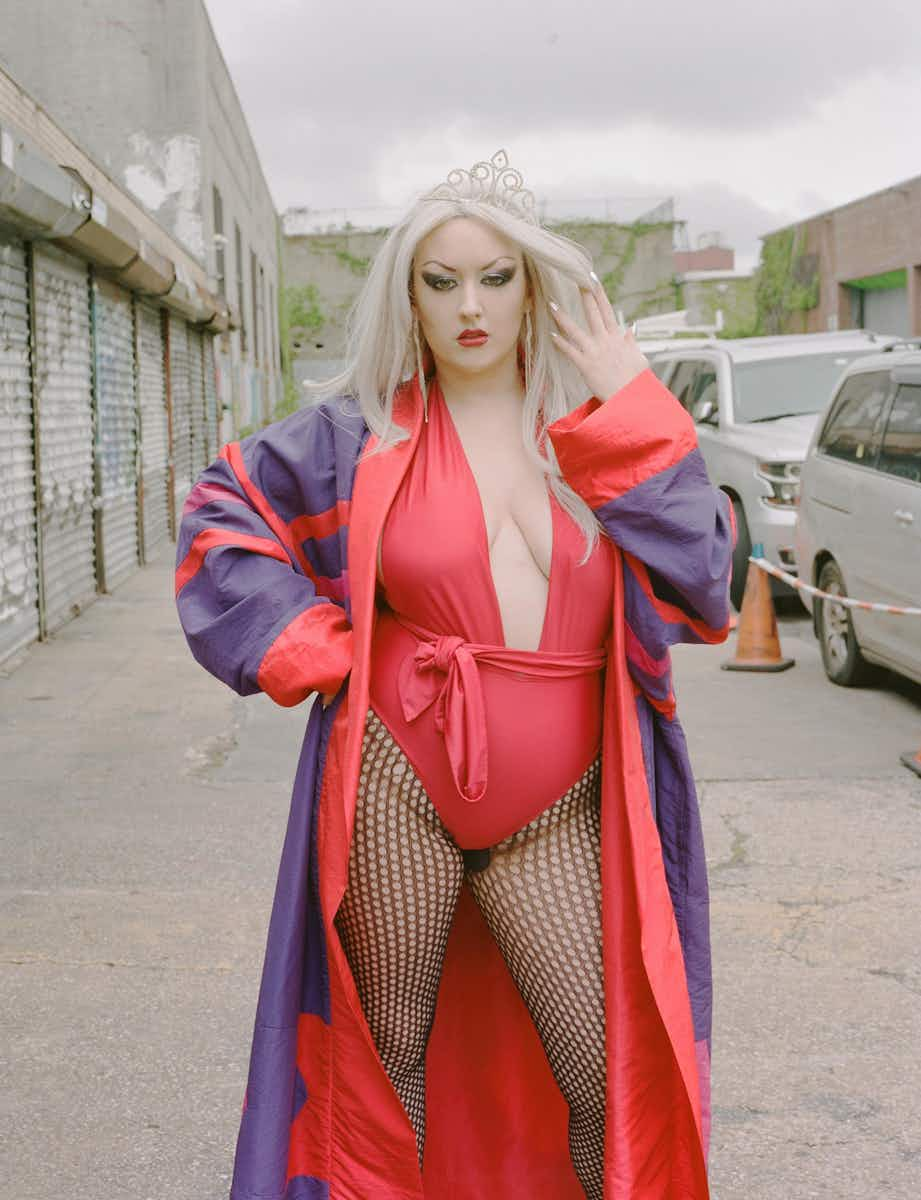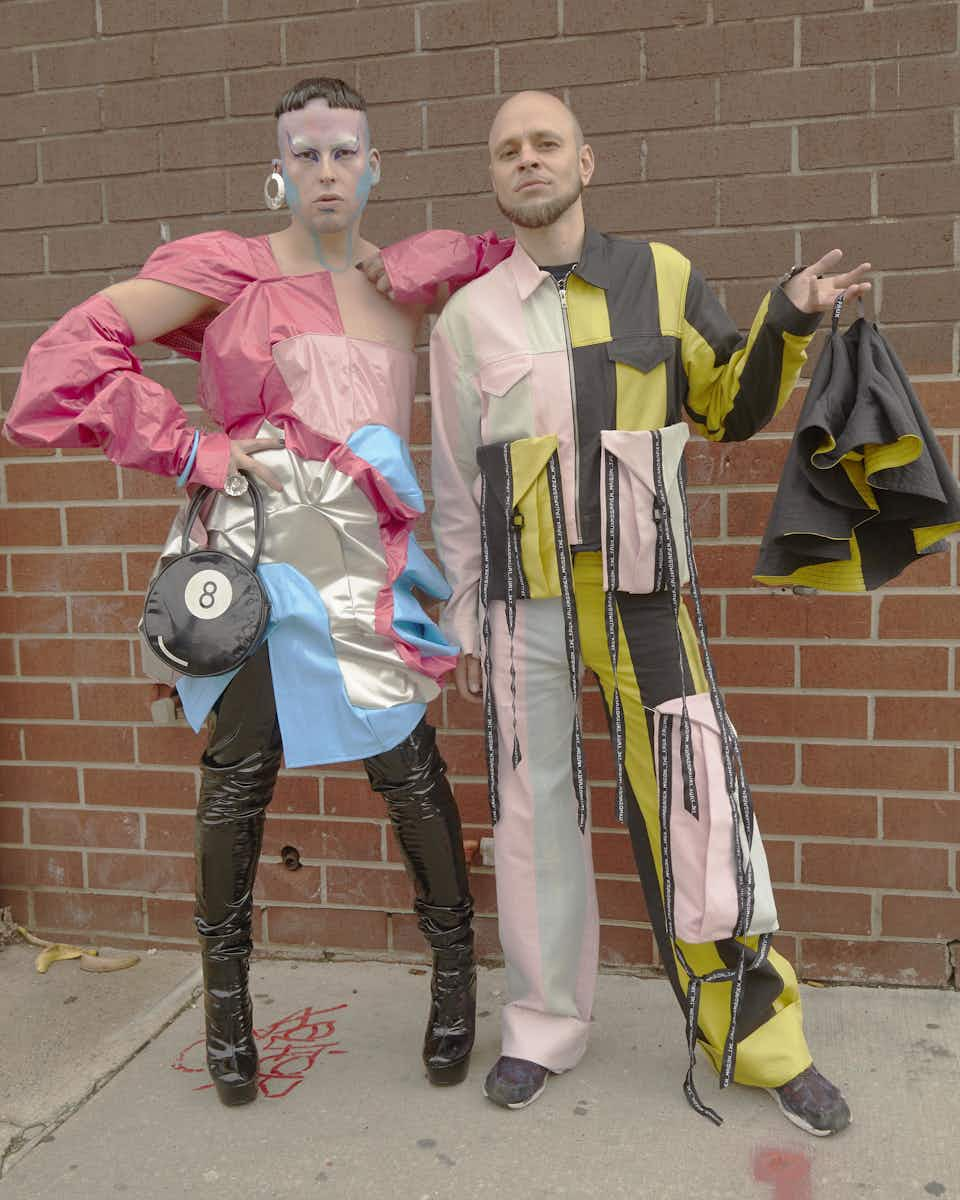 The long hallway that led to the original space was always littered with bodies. Alissa Briana, a fierce glamazon diva who played no games, acted as gatekeeper. When the door flew open, you were immediately trapped in a thick haze of cigarette, fog machine, and weed smoke – eyes struggling to peer through the darkness. From the moment you entered, it became apparent that this was a world created by and centering trans, queer, and unconventional beauties in the middle of a rapidly gentrifying Brooklyn. The Spectrum operated as a 24-hour creative commune and community space that served as a meeting ground for the girls and the culture. It was both the name of a club night and the club it was hosted in.
Once every few generations, a moment comes along that creates a space where trans, queer, and other bodies are free to spiral deep into queer anarchy. The Spectrum was that moment from 2011 until its closure in 2018, an enchanted forest in the Brooklyn queer community. It was a space where one could go to contract and release through work or play, creating a larger movement that shook the foundations of queer art and culture.
"I was born and raised in Brooklyn, New York, and I first visited The Spectrum when the dancers for my Jessica 6 project (Georgia Sanford and Viva Soudan) suggested it as an affordable rehearsal space for us to work in. I remember being confused as to why someone would allow us to rehearse in their space without the pressure of high hourly rates and time restraints.
It's sad that as a trans woman I hadn't experienced being supported so freely without an agenda up until that moment. Discovering The Spectrum was really one of the first times I saw queer artists taking a ​"for us by us" approach in order to give back and build on that reciprocal state of mind" — singer, producer and actress Nomi Ruiz

Listen now:

Light Asylum's Shannon Funchess: "There was a lot of over the top moments."
Started by multidisciplinary artist Gage Boone and managed in collaboration with DJ/​composer Danny Taylor, The Spectrum championed a new generation of artists working in multiple fields of creativity, extending its reach far beyond Brooklyn and into the global zeitgeist. Artists like Quay Dash, Rose Boogie, Shyboi, and Martine Gutierrez have all performed or DJ'ed there. Mega Brooklyn party The Carry Nation started in the original one-room space. You never knew who would drop by: Telfar, Wolfgang Tillmans, Björk, Bruce LaBruce, Luar, Mykki Blanco, Princess Nokia or Dosha have all elbowed through the throngs of partygoers.
The Spectrum spanned two physical locations, first at 59 Montrose and eventually moving to a dilapidated, multi-room haunt in Ridgewood, Queens. The name changed to The Dreamhouse when the second location opened in 2016, and from the street looked like a crumbling ranch style dollhouse. Inside it was a labyrinth, a modular runway with a rotating assortment of eclectic found objects like child-sized toy cars and kitschy Craigslist couches that gave way to a back room with a makeshift bar.
"Immediately when you walked in you were hit by a wall of fucking heat. It went down your throat, you had to swallow and succumb to it or leave. Thick air as full of sweat as it was sex and smoke and tears…
It was a safe space for the uninhibited, unhinged beautiful bodies exploring a shared freedom to push boundaries in the comfort and chaos of a lit ass party – until the skylight makes room for 9am and you catch a glimpse of your messy ass in the mirrored walls. That first Spectrum was the one. I feel lucky I was around to know it because I haven't experienced anything like it since" — musician Zsela Thompson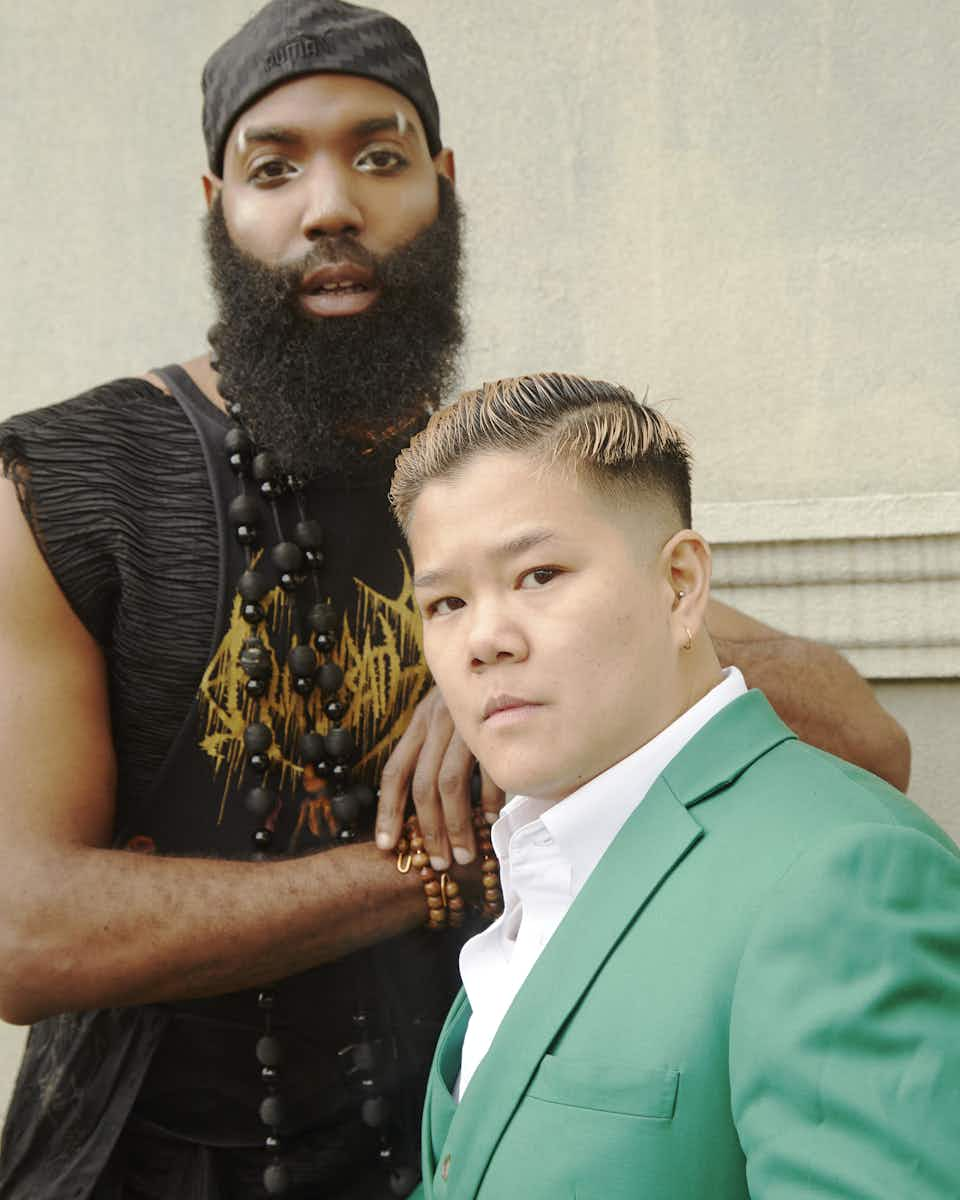 Listen now:

Director Stephen Winter: "I witnessed my people going full beast."
The Dreamhouse family – Gage, Danny, whoever was DJing – always stood gathered behind the DJ booth, while a room full of beautiful bodies mixed on the dancefloors and wrestled on the couches. There could be a casual fisting going on just feet away from the mixer at night, but the space was used for other creative practices during the day, such as music series ​"Xperimental," curated by artist Raúl de Nieves or the ​"Revolting Grace" dance series, highlighting artists like Whitney Vangrin, Azumi Oe and Tyler Ashley.

"To me, Spectrum was a place that fostered intersectionality in a pretty fluid way. There were a lot of events where a live noise set would appear right before a clubby DJ set, followed by some poetry for example – and then back to dancing. I really enjoyed this amalgam of taste. It was never about pleasing a certain crowd, and more about showcasing talent.
There was also this real spirit of curiosity that I also really relate to in my own work. Instead of following a genre or defining myself as a DJ, an artist or a musician, I enjoy exploring these mediums side by side. The Spectrum is one of the only places that I think really understood that spirit of the multidisciplinary and worked that into their curation unapologetically. For that reason, none of the events seemed out of place, but a continuation of an expression of community" — producer and multi-media artist Sadaf H. Nava
The Dreamhouse closed in February 2019 due to issues with the building. Whether working, performing, hosting, or bar managing The Spectrum, I was always able to find a new experience and learn to believe in new possibilities. The Spectrum may have come to an end, but the energy present at this former queer utopia has simply relocated. Now, Boone and Taylor are working on solo art projects and planning events with Team Dream to continue bringing an immersive sense of fantasy to New York. In the absence of a physical space, queer Brooklyn rages on with The Spectrum's spiritual sequels run by friends of the founders: parties like DiscCakes, Fight Club, Maricon, and Papi-Juice, proving that once a fire is set, the night will burn forever.

More like this