On the hippy trail in Texas

Some argue that the 30-year Republican grip on Texas could slip in 2020. Anna Hart road trips through the border towns of West Texas to find music and art flourishing in the shadow of Trump's wall.
It's 6pm on a Friday night in a tiny, hot-as-a-tin-roof Texan desert town, where a crowd of some 2000 festival-goers are gathered to sway and sob along to Orville Peck, a masked, gloriously camp country crooner, as he sings power ballads about the boys who broke his heart.
Peck is headlining one of the most remote yet forward-thinking music festivals on the planet, Trans-Pecos Festival of Music + Love, making it to Marfa – this tiny railroad town of 1770 residents – in amongst sellout dates in Dallas and Houston. ​"One of the most moving things about this tour has been seeing how receptive different people are to my music," says Orville after the performance, as we perch on the bumper of his tour van. ​"I can look out at the crowd and see drag queens and a young queer crowd. But there will also be older, conservative-looking country fans, or guys that look like total bros, and at the start, I was worried we'd be heckled. But we've had nothing but love. I know people say that I'm helping open hearts and minds, but I'm also having my heart and my mind opened by every audience we perform to."
Trans-Pecos festival is the final stop on my drive through West Texas (more on the other border towns later). Now in its 14th year taking over El Cosmico, a bohemian trailer park dotted with tipis, safari tents, woodfired-hot tubs and primped-up old silver airstreams, where the on-site store sells $12 bottles of CBD coldbrew coffee, handwoven Mexican blankets and customised vintage denim shirts. The rest of the festival lineup includes Canadian indie veterans Broken Social Scene, Nashville country star Margo Price and Latin American New Yorkers Combo Chimbita; the programme is a soul-nourishing mishmash of genres, genders, cultures, backgrounds, ages and ideologies.
If this sounds like a surprising gathering to find in Texas's wild west, it's time for you, like me, to rethink your ideas about Texas. Personally I don't want to take a reductive view of an entire state's ideology based on it being a Republican stronghold but when I told friends in California about my travel plans, the general consensus was, ​"Texas? Why? Trump supporters." And admittedly the state's slogan, found on beermats and bumper stickers everywhere, ​"DON'T MESS WITH TEXAS", doesn't do much for their reputation as a big and blousy fortress state.
In fact, Texans are characterised by a fiercely independent spirit – and right now, this means the GOP's 30-year-hold on Texas is weakening, and new polls suggest the state could swing Democrat again at the next election. Thanks to oil, ranching and mining, Texas has always been a wealthy, Conservative-voting state, with the second-largest economy in the US after California. But the money – and political allegiance – is changing hands, as cities like Austin, Dallas, Houston and, in particular, San Antonio are attracting left-leaning creatives and young tech grads priced out of New York, LA and San Francisco. The state's Hispanic population is predicted to outnumber white residents by 2022, and with these shifting demographics comes a more progressive spirit than outsiders might expect. For example, local congressman Will Hurd, the sole black Republican in the House of Representatives, has been one of Trumps' most gutsy critics, most notably calling Trump's 2017 executive order to build a wall along the southern border with Mexico ​"a third-century solution to a 21st century problem" and Trump's ban on seven Muslim-majority nationals ​"the ultimate display of mistrust".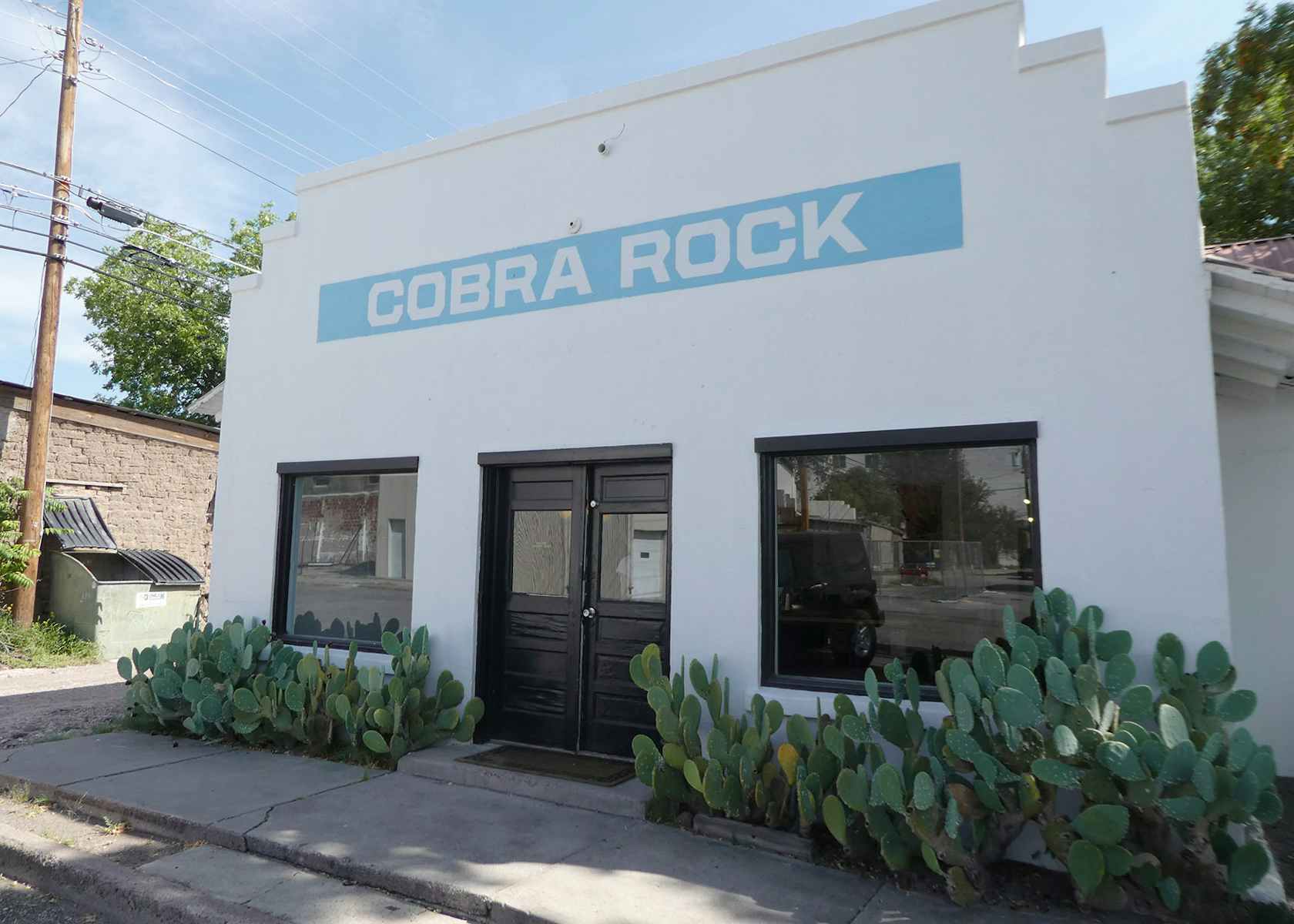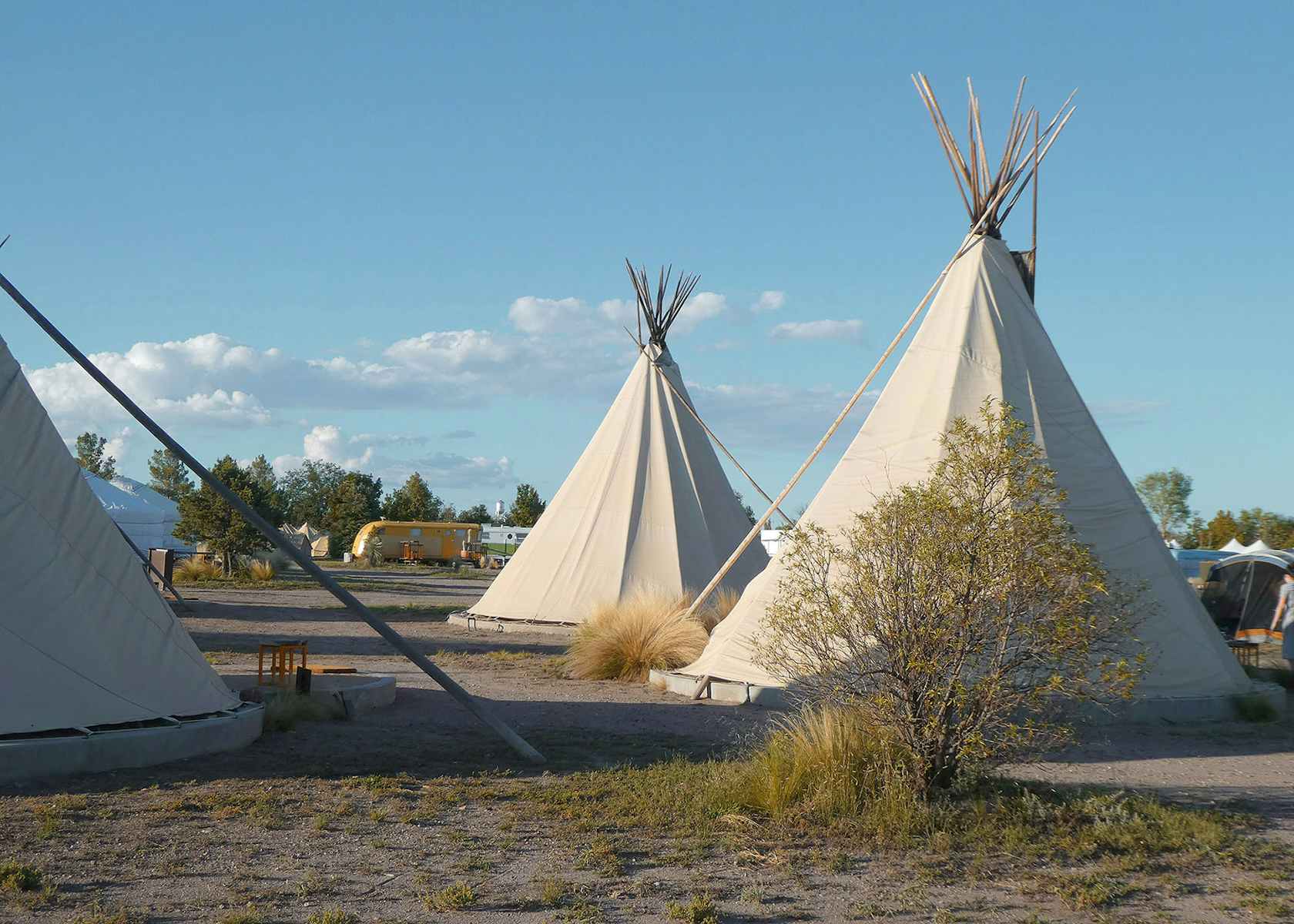 "Texas is more complex than it appears from the outside looking in," says Liz Lambert, a lawyer-turned-hotelier who bought up this barren stretch of land and opened El Cosmico in 2006. ​"Although it has a blanket reputation for close-minded conservatism, Texas has a legacy of progressive politics and fierce individualism, and pockets of the state still honour that noble history, like Marfa and Austin. Some of the most badass creatives I've ever known are homegrown, and it's important to me to keep them coming up. I will always do whatever I can to nurture that creative, progressive instinct in both people and place, and music, art, food and celebration plays a big part of this."
Lambert conceived El Cosmico as ​"a sort of artistic playground, an inclusive and accessible place to escape, and above all, a place to interact with the land, and connect with other people, travellers and the local community". This year, Lambert is at Trans-Pecos with her make-up-artist wife, Erin Lee Smith (their Tulum wedding was featured on vogue​.com and Carrie Brownstein officiated) and their one-year-old son. But the family are still out for El Cosmico's community fundraising cookout and the local baseball game on Sunday. In hotelier circles, Lambert is spoken about in reverential, hushed tones, and in Austin, she's widely credited with kickstarting the regeneration of the South Congress neighbourhood by buying an unloved old motel (Hotel San Jose) and turning it into a human watering hole for Austinite musicians, artists, designers and writers, and touring bands alike. ​"With Bunkhouse, our hotel group, I've always believed that the first order of business, wherever we go, is to win the hearts and minds of that community," says Lambert. ​"And it is most often done by throwing a party, through music, through art, with a baseball game or a community dinner. It's through engagement, by walking the walk and showing our new community who we are, ready to help build a place we all want to live in.. Marfa is a great example of this. Here at El Cosmico, we aren't just a circus that's come to town. We're your neighbours, in Marfa for the long haul."
From humble origins as a railroad waterstop town, Marfa became a training ground for pilots during WW2. During the Korean war, a young cadet named Donald Judd passed through Marfa and marvelled at the skies, the desert scenery, and above all, the sense of space. In 1971, as a successful minimalist artist jaded with the New York gallery scene, Judd returned, bought up former barracks and derelict heritage buildings in town, and invited fellow big hitter artists – including light artist Dan Flavin and sculptor John Chamberlain – to come play with all the space he had down here.
Today, Marfa is one of America's most enigmatic art destinations, an obligatory pilgrimage for Austin's robust creative community, honeymoon material for artsy New Yorkers and a rite-of-passage for LA lifestyle influencers hell-bent on proving how much they care about art. (NB Visitors intending to capitalise on Marfa's cult status for social media kudos are thwarted, brilliantly, by the Chinati Foundation and the Judd Foundation​'s absolute ban on photography. ​"A lot of visitors take this very badly indeed," says our guide, Jessica Lutz, a local artist. ​"When I tell them they can't Instagram the installations, they're furious.")
In Marfa, Marfa soap sells for $12 a bar out of an old adobe building, the shelves of the local grocery, The Get Go, are stacked high with paleo granola, kombucha and adaptogenic powders, and Cobra Rock, £600 desert boots with waitlists of six months, are headquartered here. Gentrification is as hot a topic in the tiny town of Marfa as it is in Williamsburg, Shoreditch and the Mission District. I wince as we fork out $45 for breakfast in a bakery, but while most locals roll their eyes and tut about ​"Marfa prices", they'd rather Marfa was on the map than a ghost town. And like any state marked by boom-and-bust industries like oil and mining, West Texas has plenty of ghost towns. In one of the final episodes he filmed for his CNN series Parts Unknown, chef and travel presenter Anthony Bourdain eats in Marfa Burritos and drinks beer at the Lost Horse Saloon. As he observes: ​"I drove three hours through ghost towns and dead gas stations and nothing but nothing, you know. Suddenly I arrived in Marfa. It's like, ​'Would you like some bruschetta, some salumi, some $900 ponchos.'"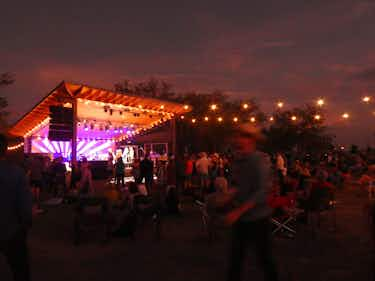 On the way in to Marfa, I stopped off in Alpine, 27 miles east, where the gleaming buildings of Sul Ross State University and the 2000-strong student population delivers a youthful kick-up-the-arse to the seat of Brewster County. I drive up and down Holland Street, searching for a launderette and I find a launderette-turned-coldbrew-coffee-joint. As I wait for our socks to tumble themselves dry, I examine the noticeboard at Tumbleweed Laundry festooned with adverts for gong baths and Kundalini Yoga.
Marathon, my other pitstop before I arrived in Marfa, was a tiny town centred around a beautiful historic hotel, The Gage. Designed in the 1920s by the famed El Paso architect Henry Trost, it traditionally catered to wealthy ranchers, mining families and railroad bosses. I order almond matcha lattes in the hotel cafe, mainly because I can.
Despite these 21st century flags of ascendancy – the matcha lattes, the pricey artisan soap, and the poshed-up Adobe building – there's no shaking the sense that these are turbulent times for these border towns. The spectre of Trump's wall does loom large. Big Bend National Park, which I drive through, shares a border with Mexico for 118 miles, much of it denoted by the churning, muddy waters of the Rio Grande. Even though I'm not travelling into Mexico, I pass through a security-heavy checkpoint, where I momentarily panic, reminded of the armed checkpoints that were a feature of my childhood in 1990s Northern Ireland. I'm grilled, calmly, for under ten minutes; if my skin was a different colour, these checkpoints could be an entirely different experience – and everyone knows it.
Texas first claimed its independence from Mexico in 1836, which lasted until 1845, when it was annexed by the U.S., and skirmishes in the Texas region eventually led to the Mexican-American War, which began in 1846 and ended in 1848, in which Mexico lost 55% of its territory, including what is today California, Arizona, New Mexico, Utah, Nevada, and parts of Colorado, Wyoming, Kansas and Oklahoma. The Texan-Mexican border has never been a peaceful place, but for as long as there have been barriers and bitterness, there have been people trying to build bridges and ease tensions. Today, many ordinary Texans are galvanised with righteous fury about the idea of a barrier imposed by executive order. In the border town of Lajitas, a music festival, Voices From Both Sides unites Texan and Mexican musicians every May, in what founder Jeff Haislip calls ​"a community-building international project of music and hope." Jeff lives 12 miles up the road from Lajitas, in Terlingua, a former mercury mining settlement which was abandoned in the 1940s, and rediscovered in the 1970s by artists and musicians, breathing new life (and a hippy spirit) into this old ghost town. In the Earth and Fire Gallery, one of a handful of inhabited buildings in town, work by Mexican artists as well as local Terlingua artists is on display; in a part of Texas that feels so Mexican, it would be strange not to.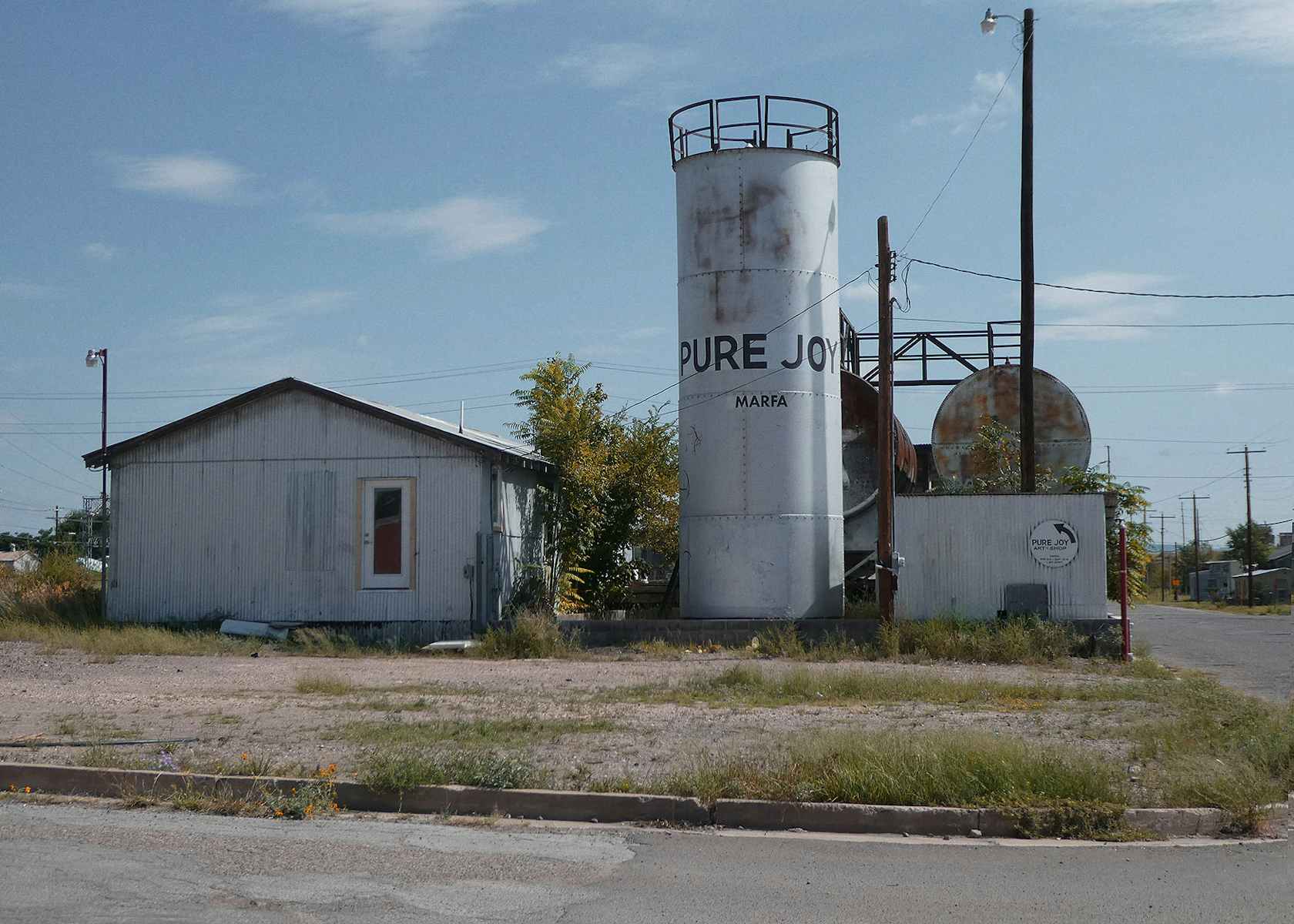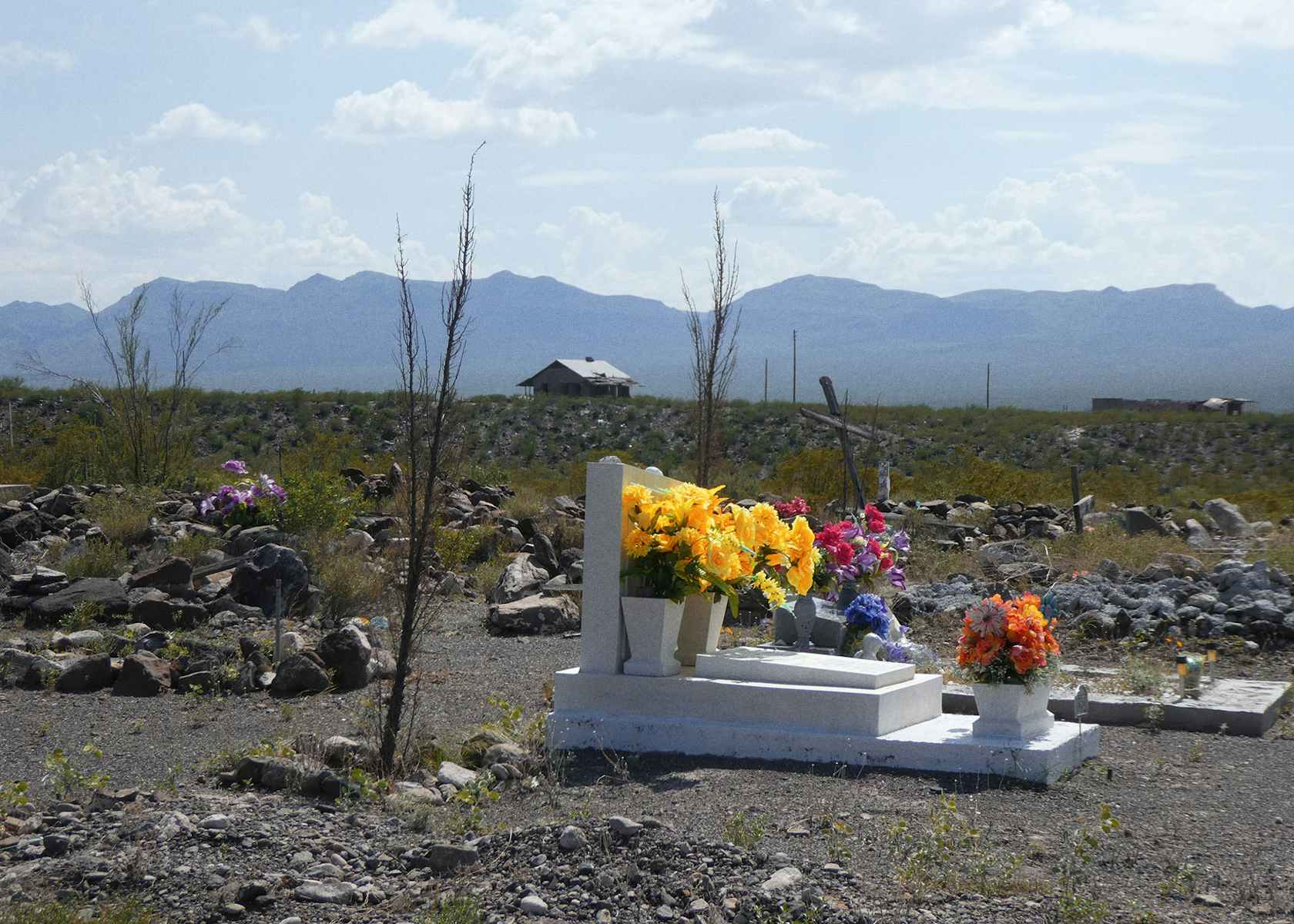 Terlingua is a town of friendly ghosts (58 residents as of the last census) where I talk to Davis at the local community centre and library, donating a floral blanket I bought at Marfa Museum Thrift Store to the ​"free porch", and leaving with a battered copy of The Age Of Innocence and two tins of beans, which I barbecue on the firepit that night.
Afterwards, I drink sotol – a local sister spirit to Mezcal or Tequila – at the Starlight Theatre, listen to live music at the cavelike den La Kiva, wander around the graveyard at dusk for a history lesson, and finally head back to the Perry Mansion, beautifully restored rooms in a 1906 residence, to stargaze on the porch. West Texas is one of the best spots for stargazing in the US, a vast dark sky mirroring a vast, dark state.
Texas is the size of France, and there is plenty of room here for kindness and meanness, love and hate, and creativity and repression. Texas also has an economy larger than Canada's, and today, it feels like Texans are increasingly conscious that they can afford kindness, one of the most precious commodities on the planet right now. Road tripping around the West, I found a whole lot of love and generosity, and words that Orville said to me have echoed in my ears for days.
"We're living through a period of tumult and trauma on the planet right now, but one silver lining is the rise of new, interesting art, music and perspectives," he told me, as we watched the stars appear above El Cosmico. ​"I feel like the stars have all aligned, and today we're ready for sincerity, we're ready for pageantry, we're ready for the rebel spirit of cowboys, and we're ready for hope."
British Airways offer direct flights from London to Austin from £599. Car hire in Texas from Hertz starts at £29 per day. For more information, visit Travel Texas.

More like this