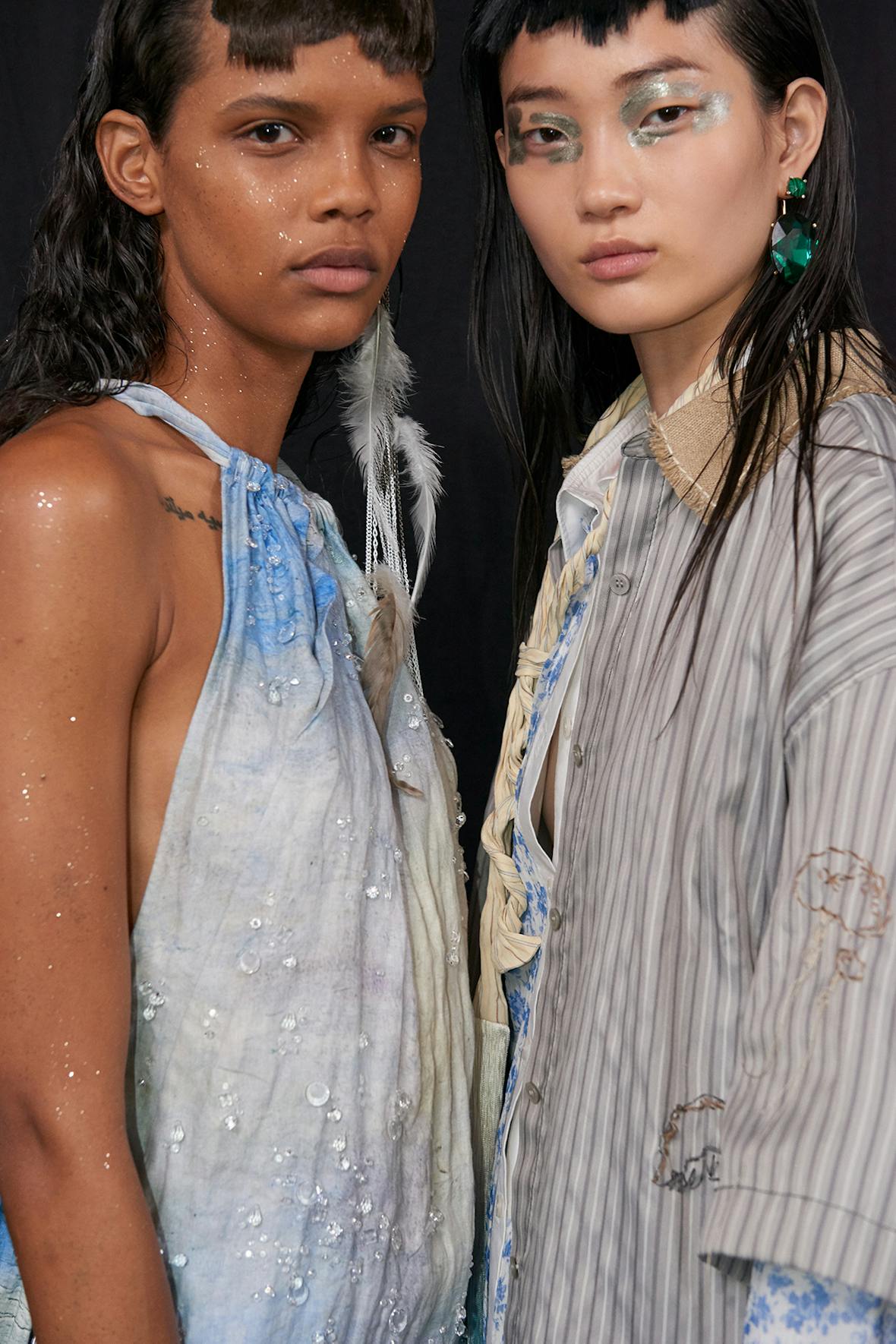 Acne Stu­dios SS

20

was a rad­i­cal return to nature
Click the ques­tions to reveal the answers…

The show was held at Mai­son de la Radio in Paris (or House of the Radio – Lan­guages Ed). Also known as the ​"round house", it was list­ed as a his­tor­i­cal mon­u­ment in 2018 and has a cir­cum­fer­ence of 700m. Which is a lot of metres, we're sure you'll agree.
The invite was a sheet of black organ­za with the show details print­ed onto it – a nod to the mesh we'd lat­er see…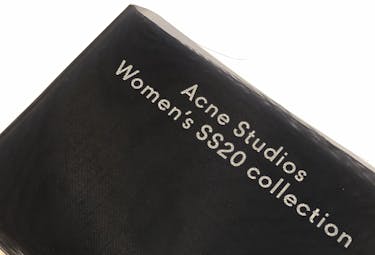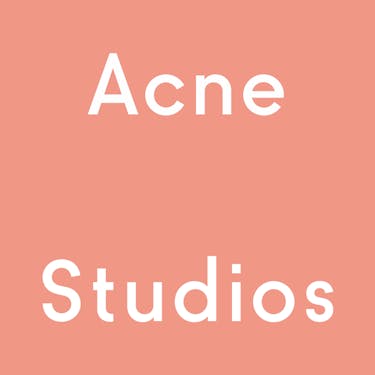 Listen now:

Acne Studios SS20 soundtrack
Throw­ing their usu­al clean lines and crisp leather to the back­seat, Acne Stu­dios' SS20 col­lec­tion was a step into a dystopi­an world: one which placed nature at the fore­front. ​"The choice to live in nature can be a rad­i­cal act," said co-founder and cre­ative direc­tor Jon­ny Johans­son. ​"It is poet­ic but it is also very real, about seek­ing alter­na­tives." Immac­u­la­cy was tossed out the win­dow in favour of decon­struct­ed gar­ments, var­i­ous holes in knitwear and greasy, slicked back hair. Mod­els looked almost ship­wrecked, washed up on an island with lit­tle to wear except what they find. Acces­sories, such as feath­ers and stones, were designed to look like the result of for­ag­ing, and decon­struct­ed suede buck­et hats were loose­ly tied with string. With Swedish artist August Strindberg's expres­sive­ly dark land­scape paint­ings used as prints – on a linen hal­ter neck dress and a taffe­ta trench – the collection's com­men­tary on the envi­ron­ment and the dark state of the plan­et was impos­si­ble to miss.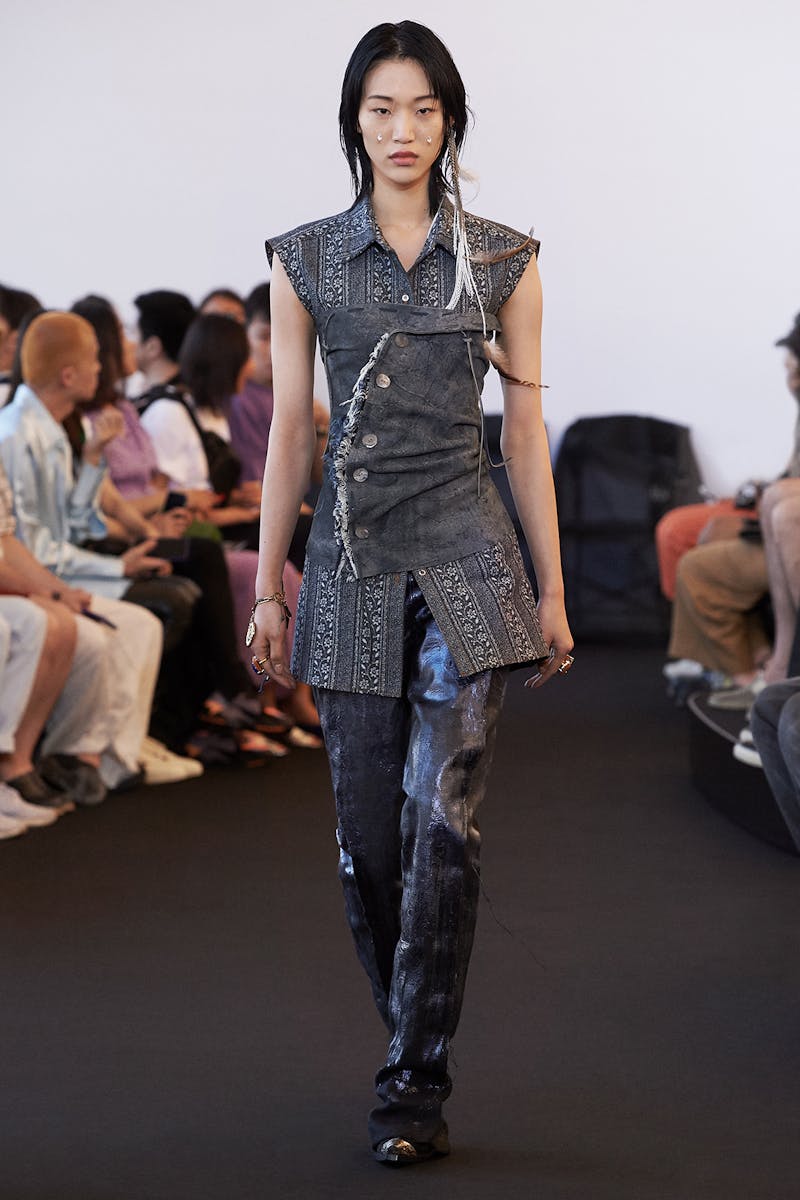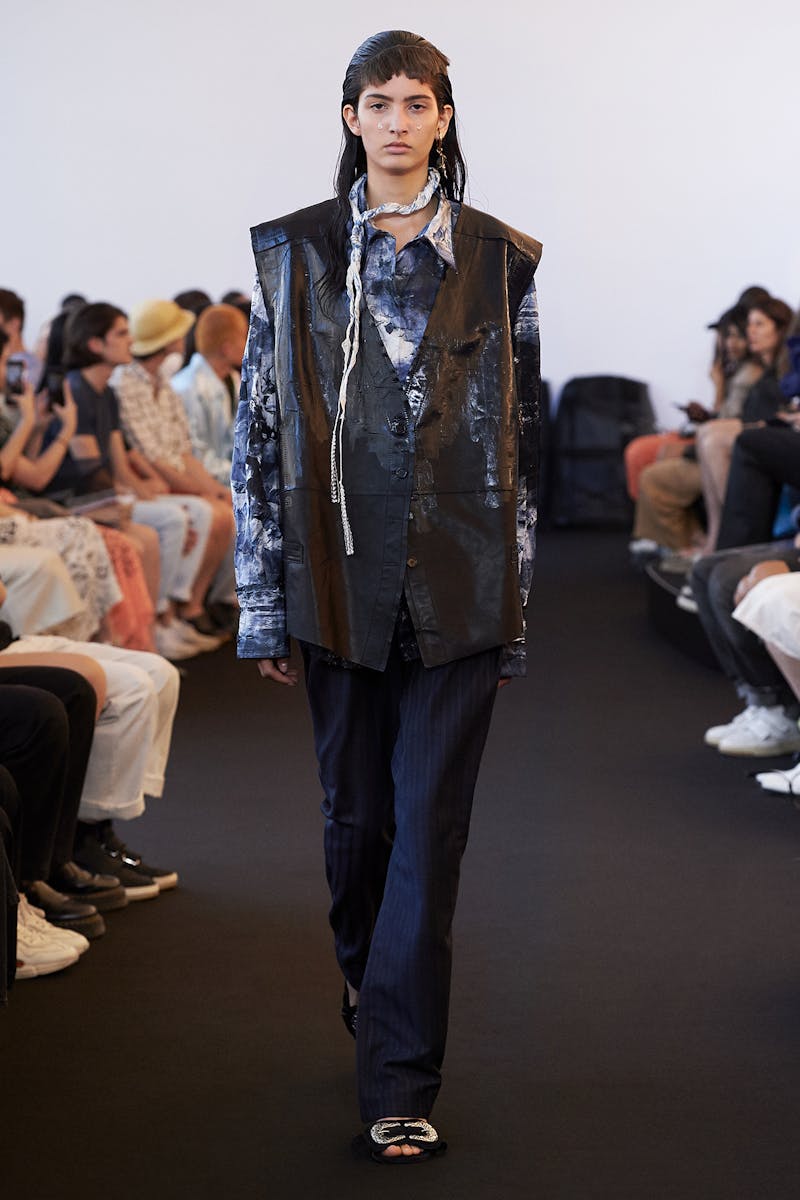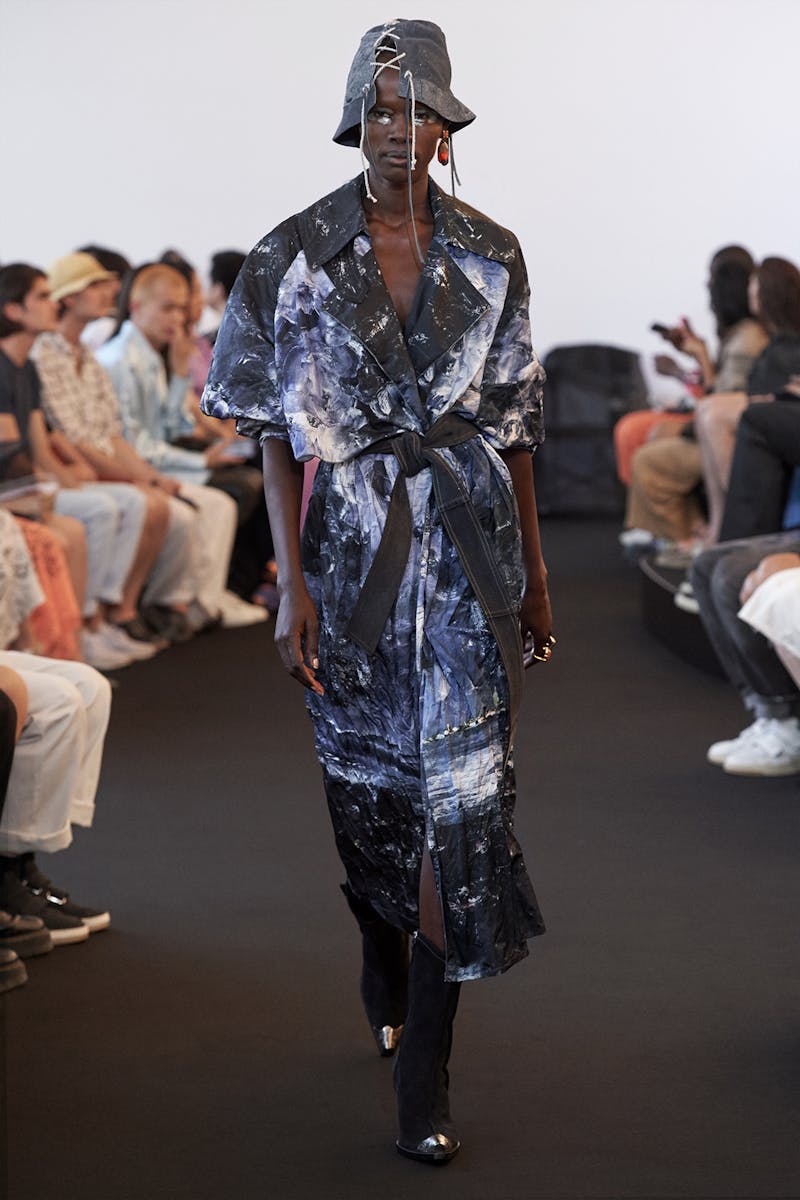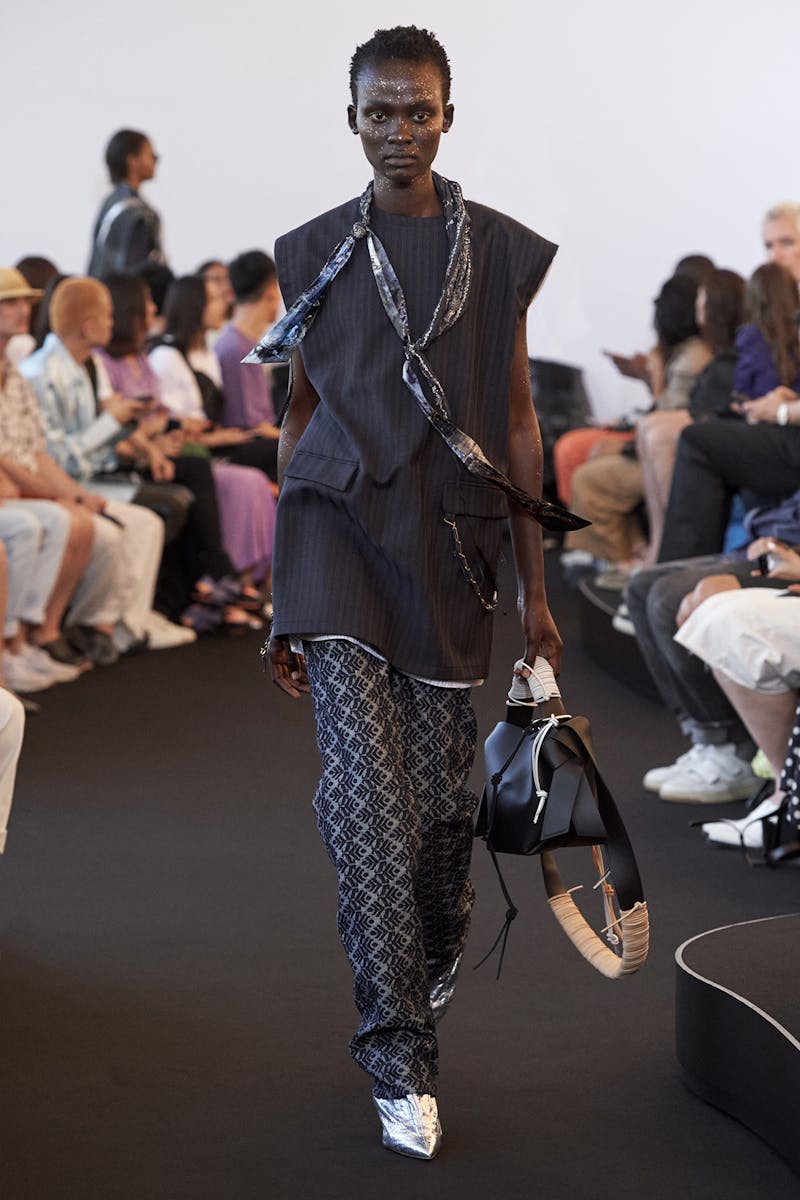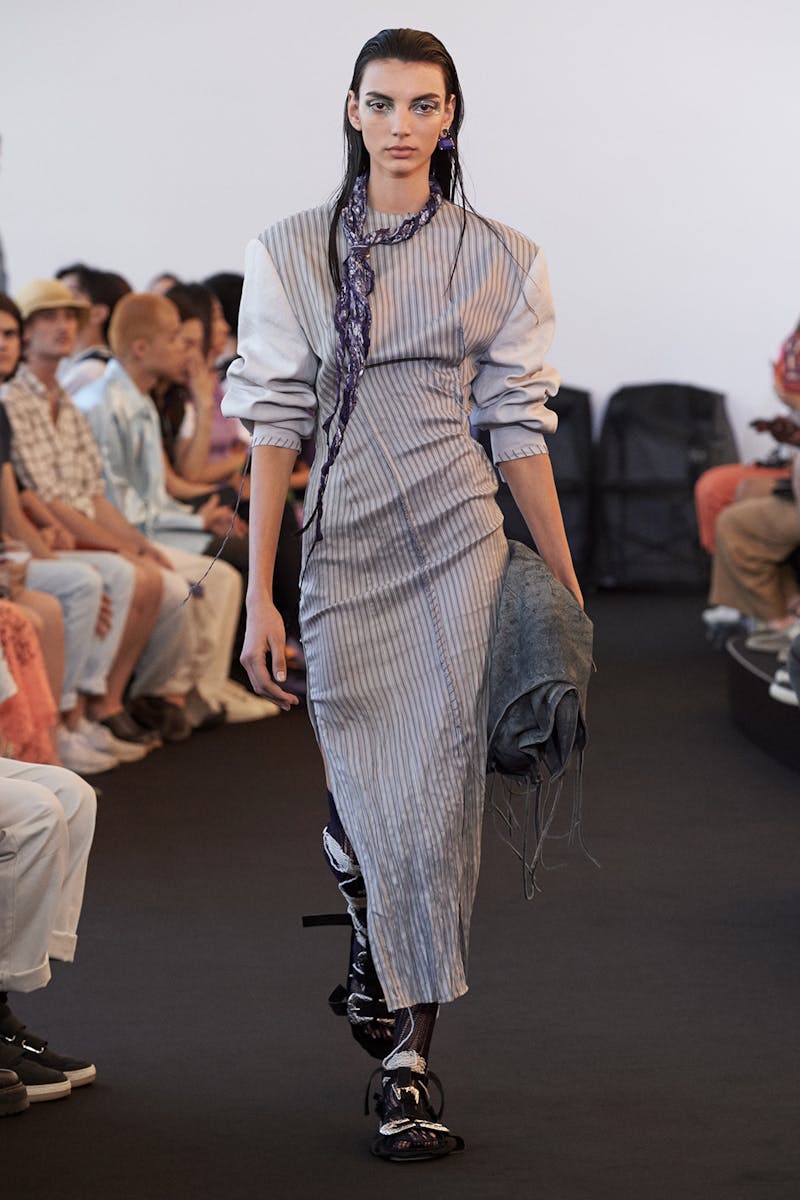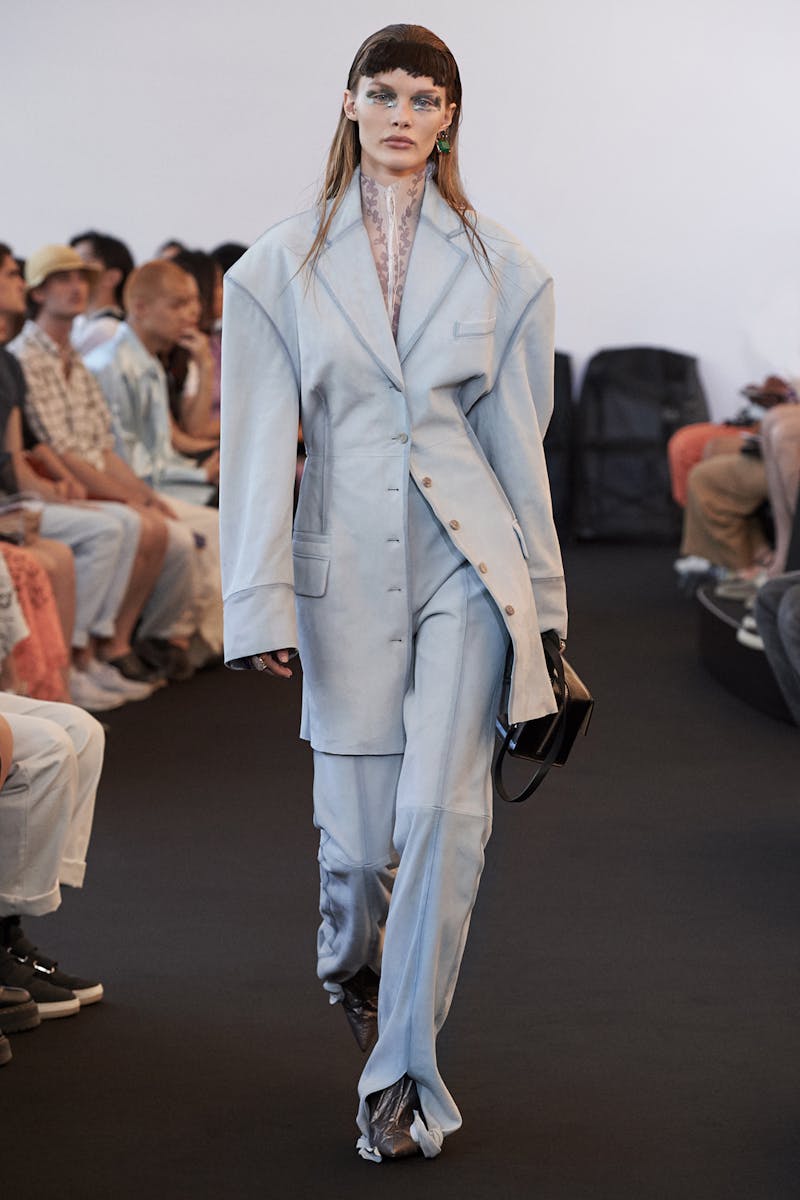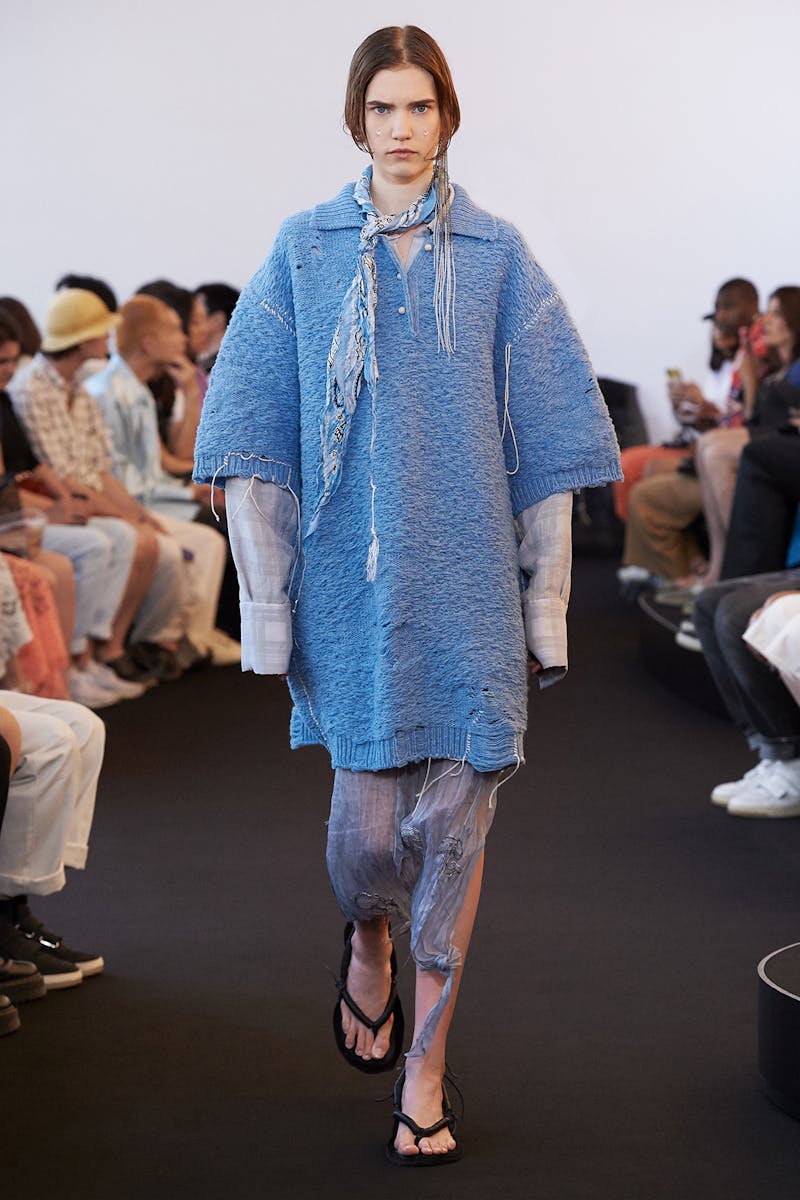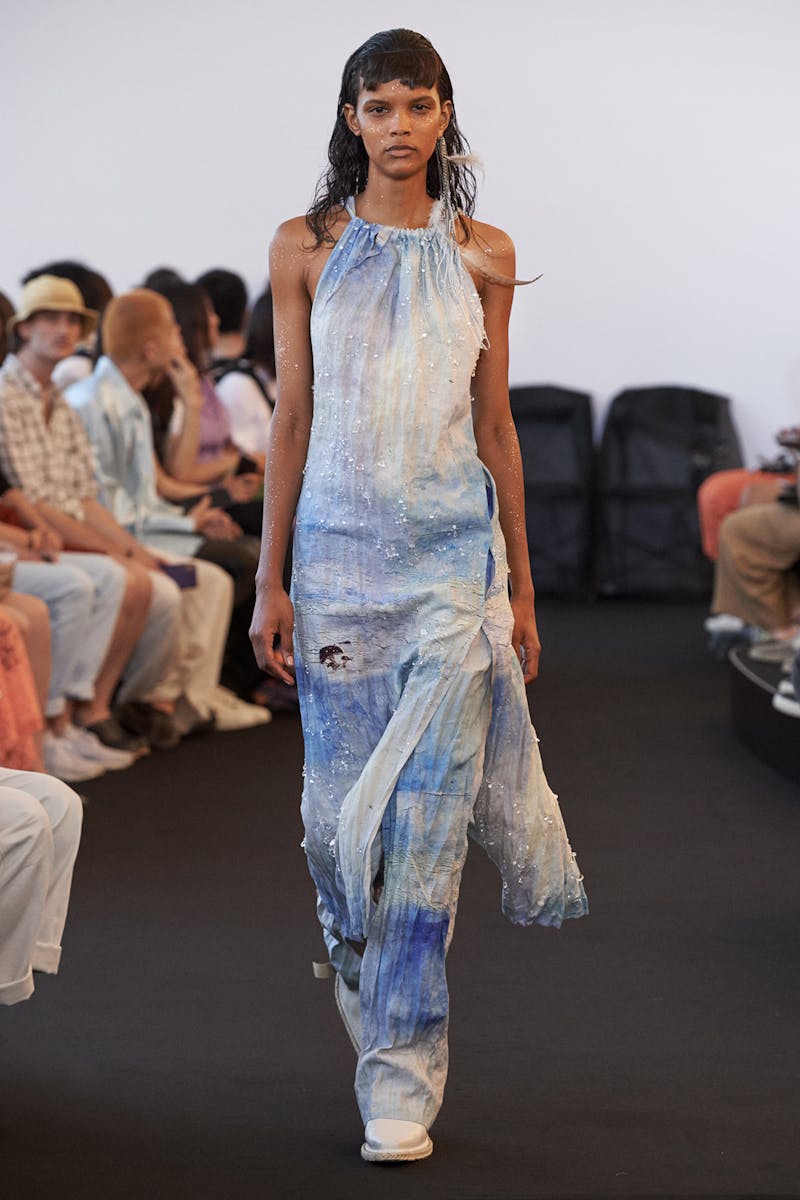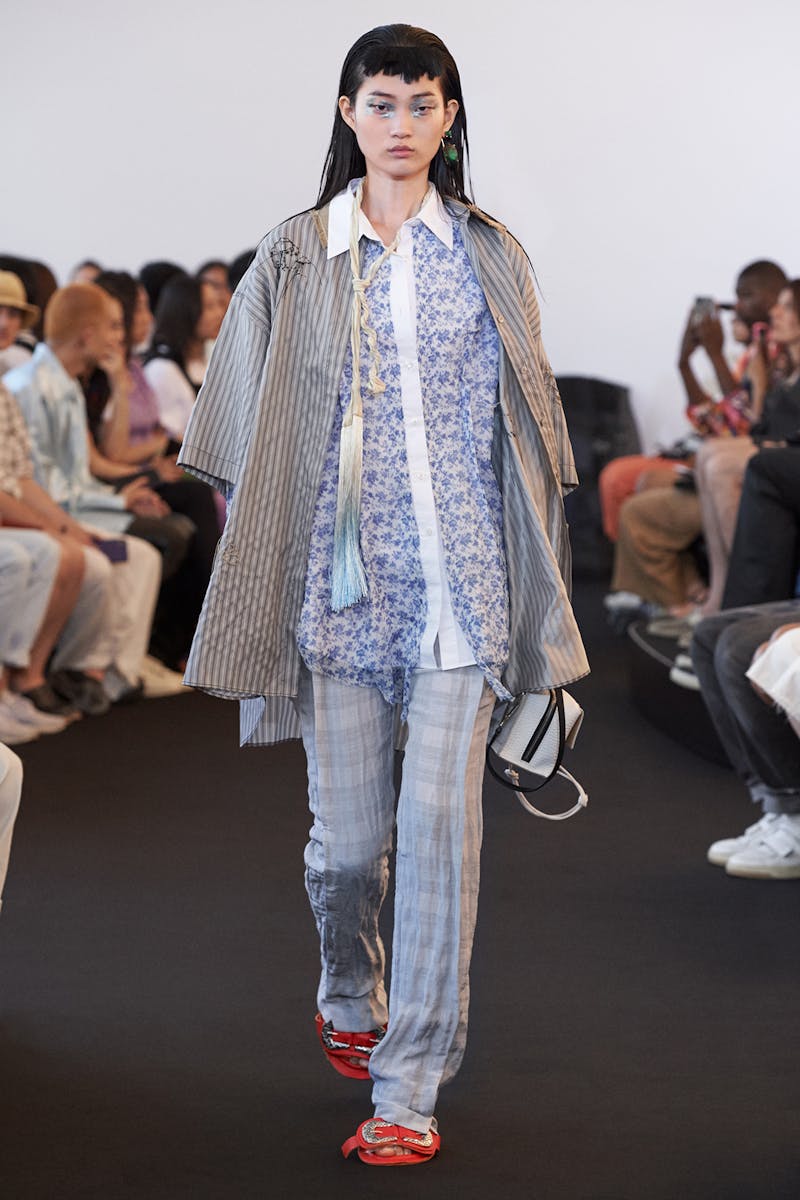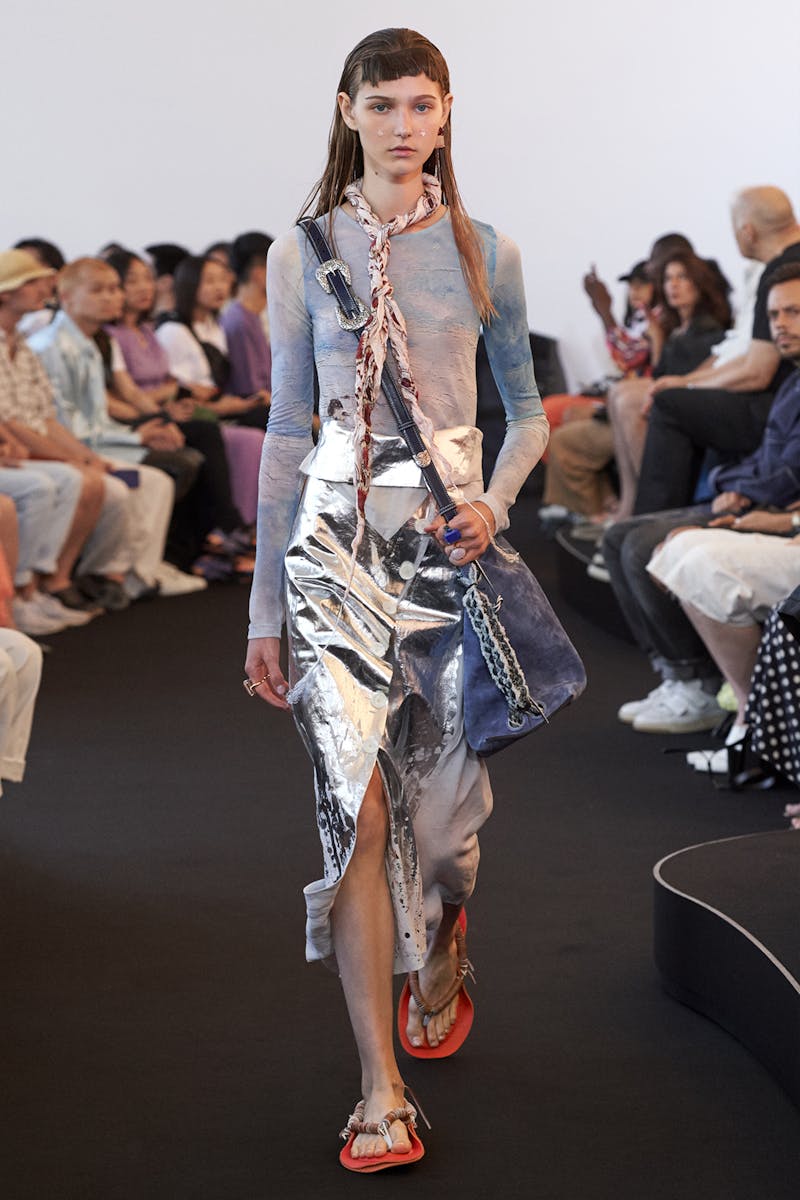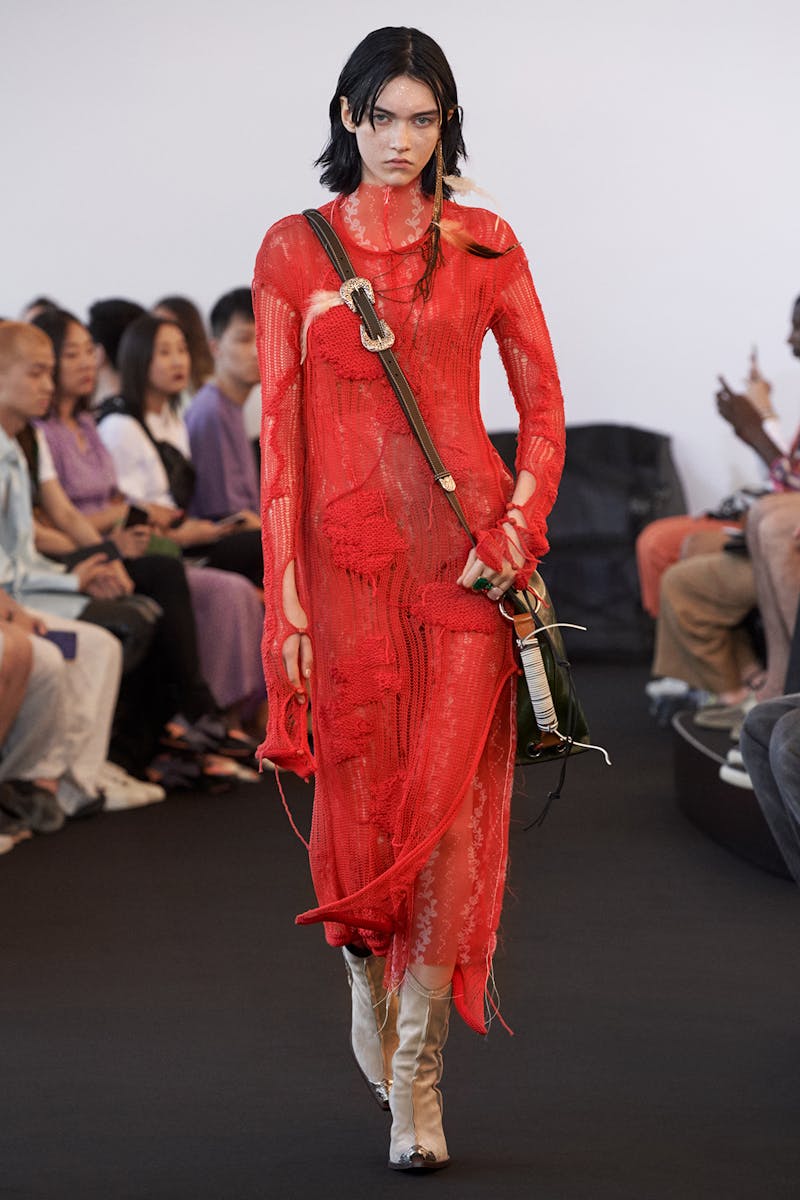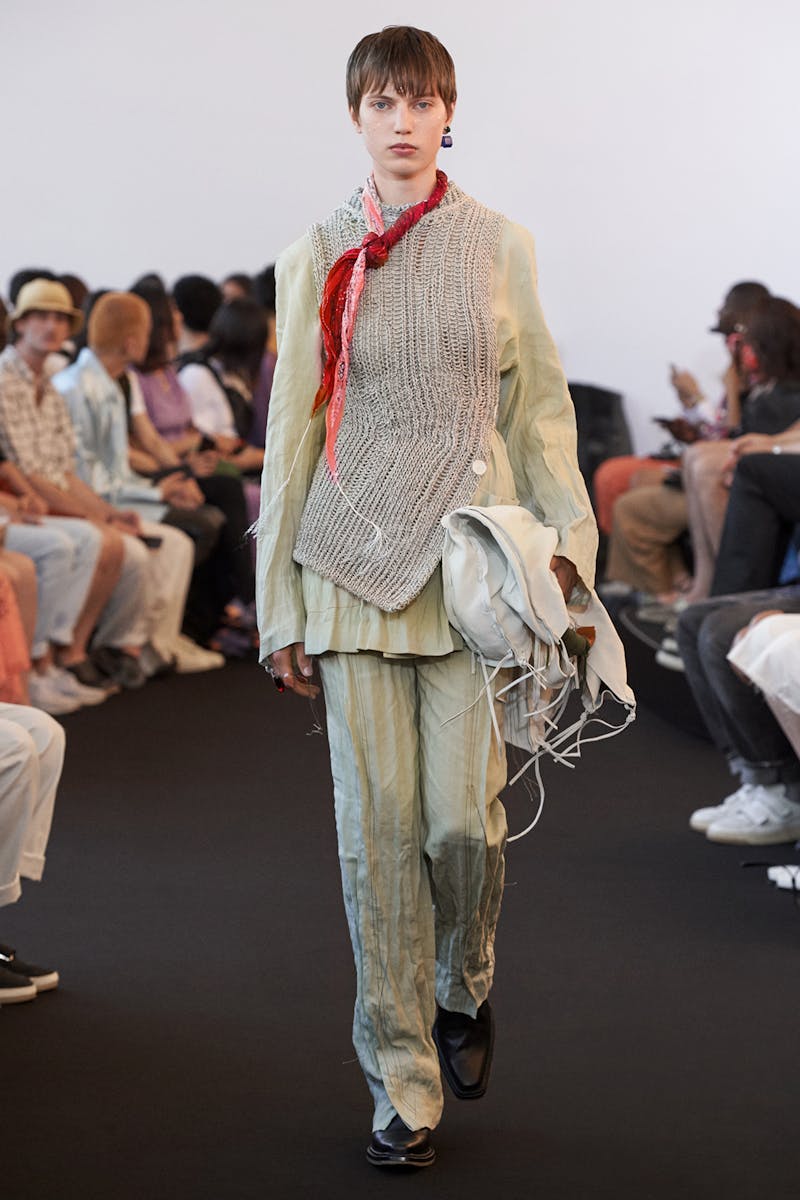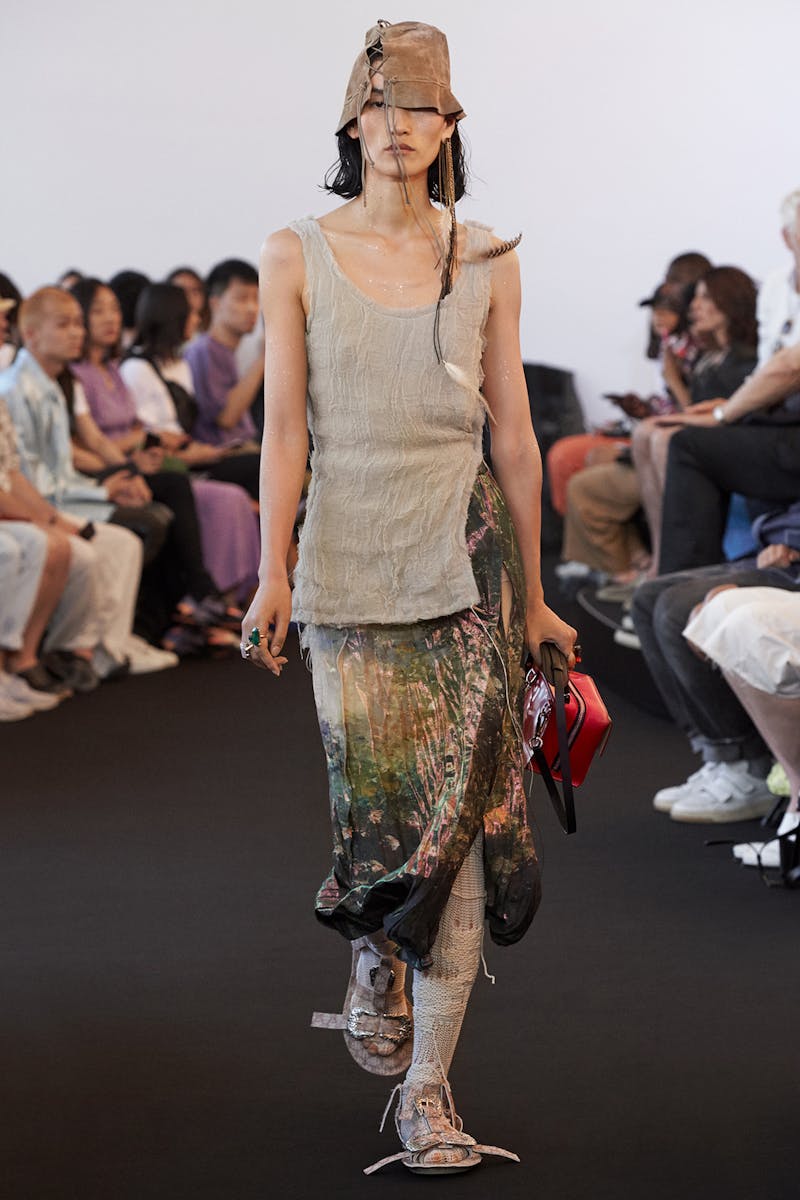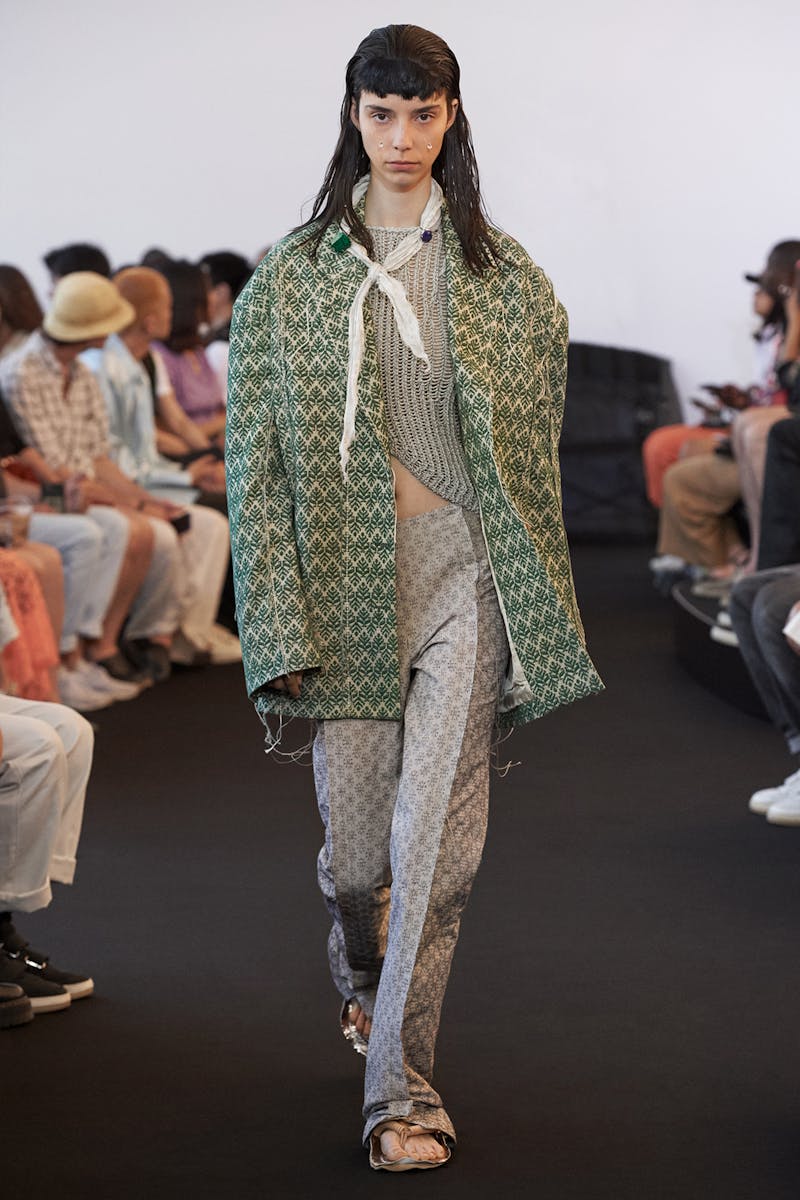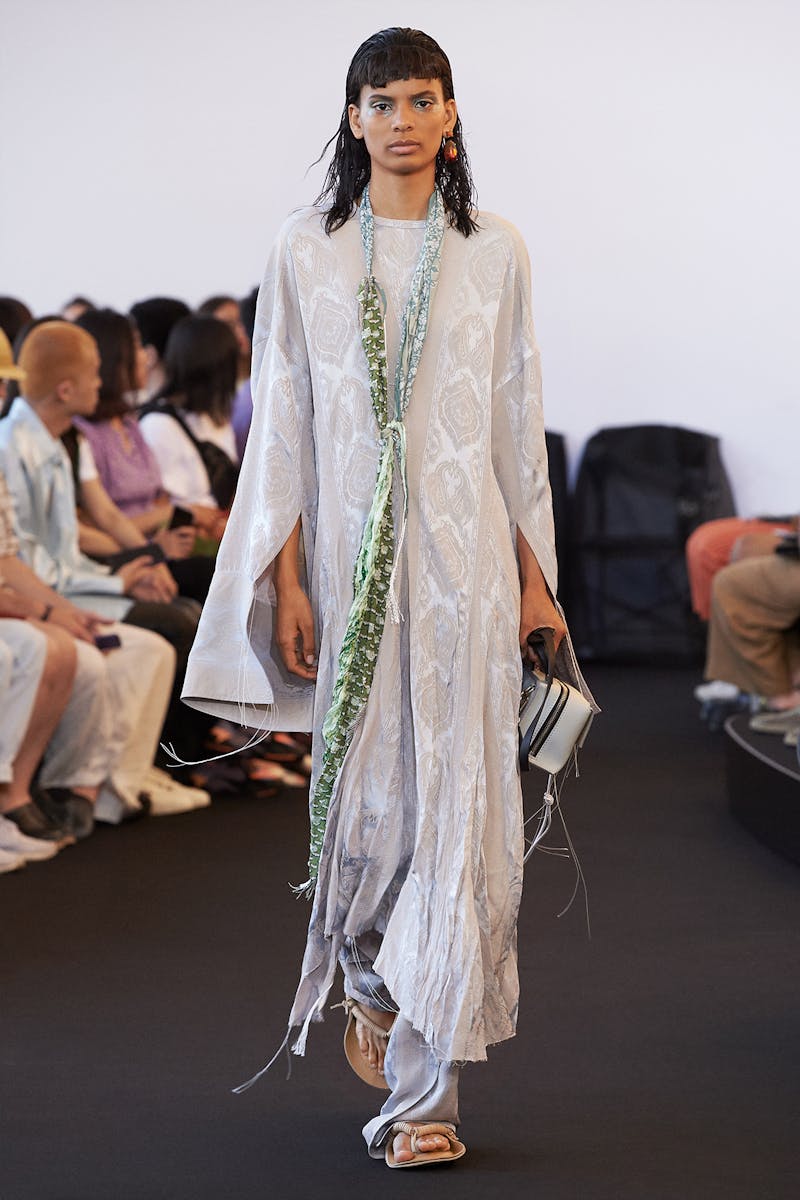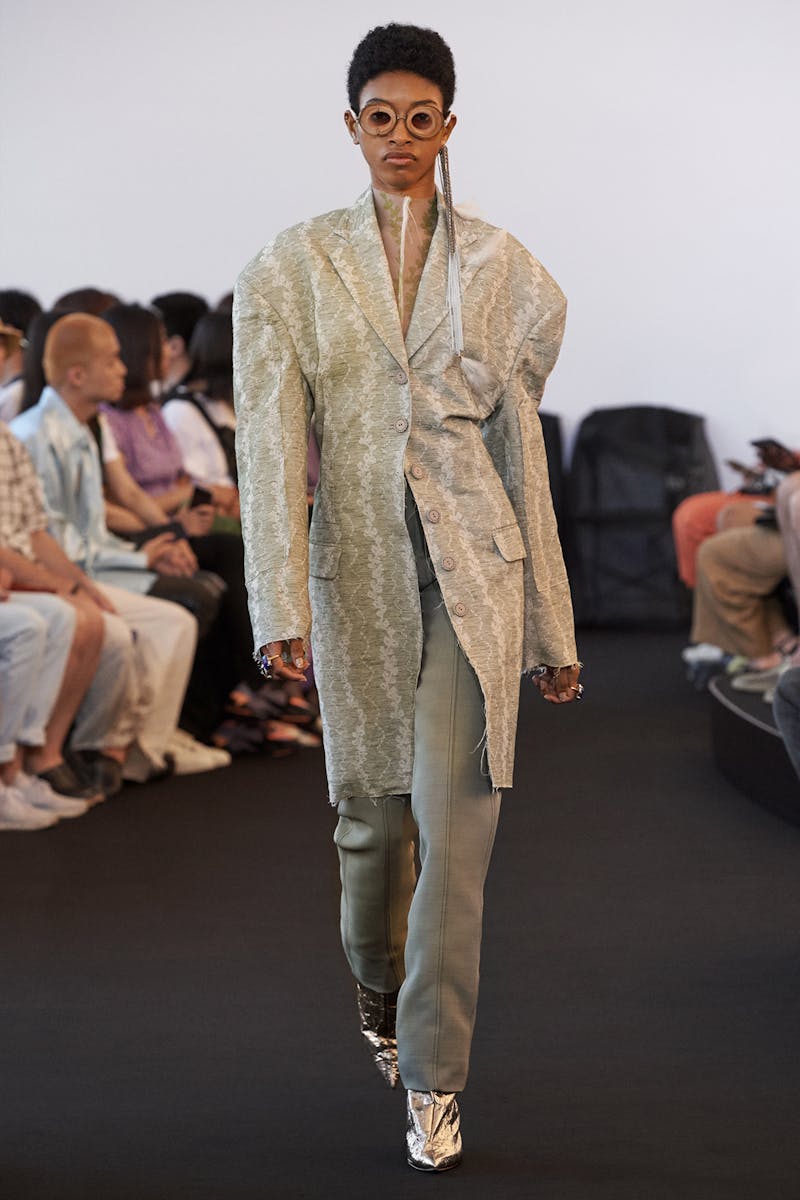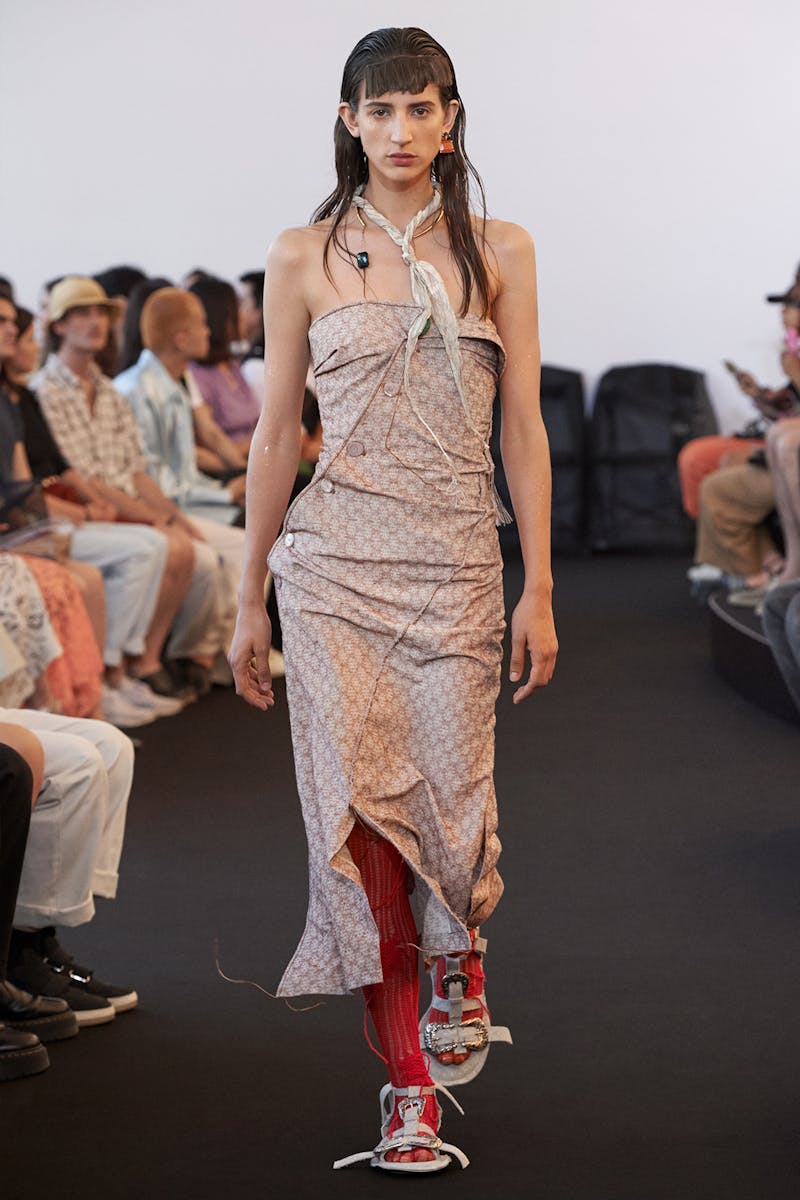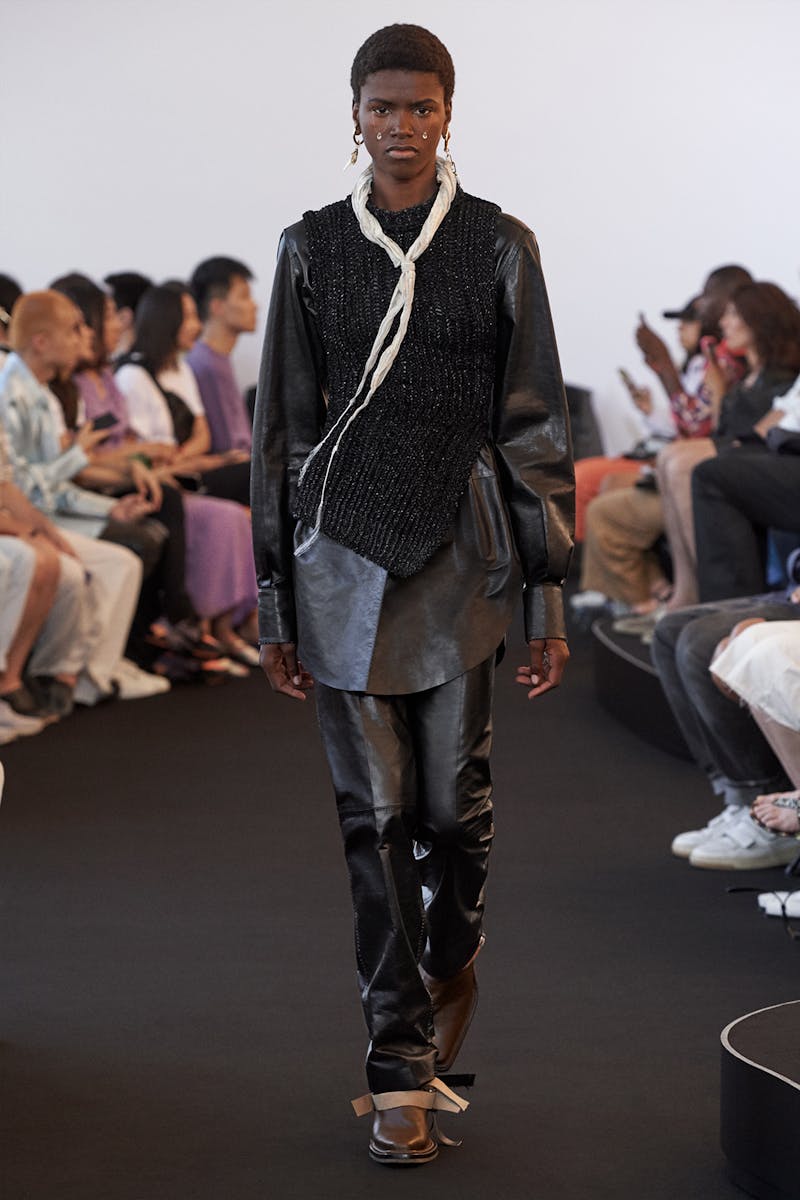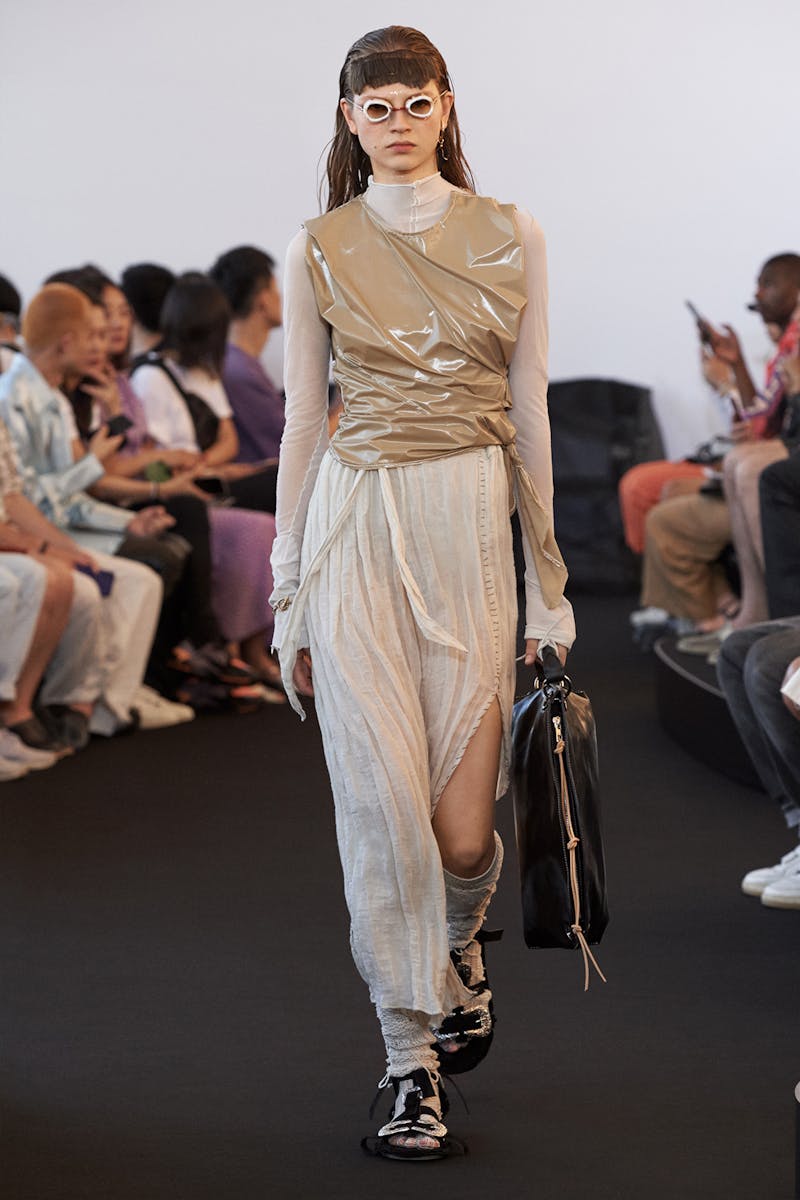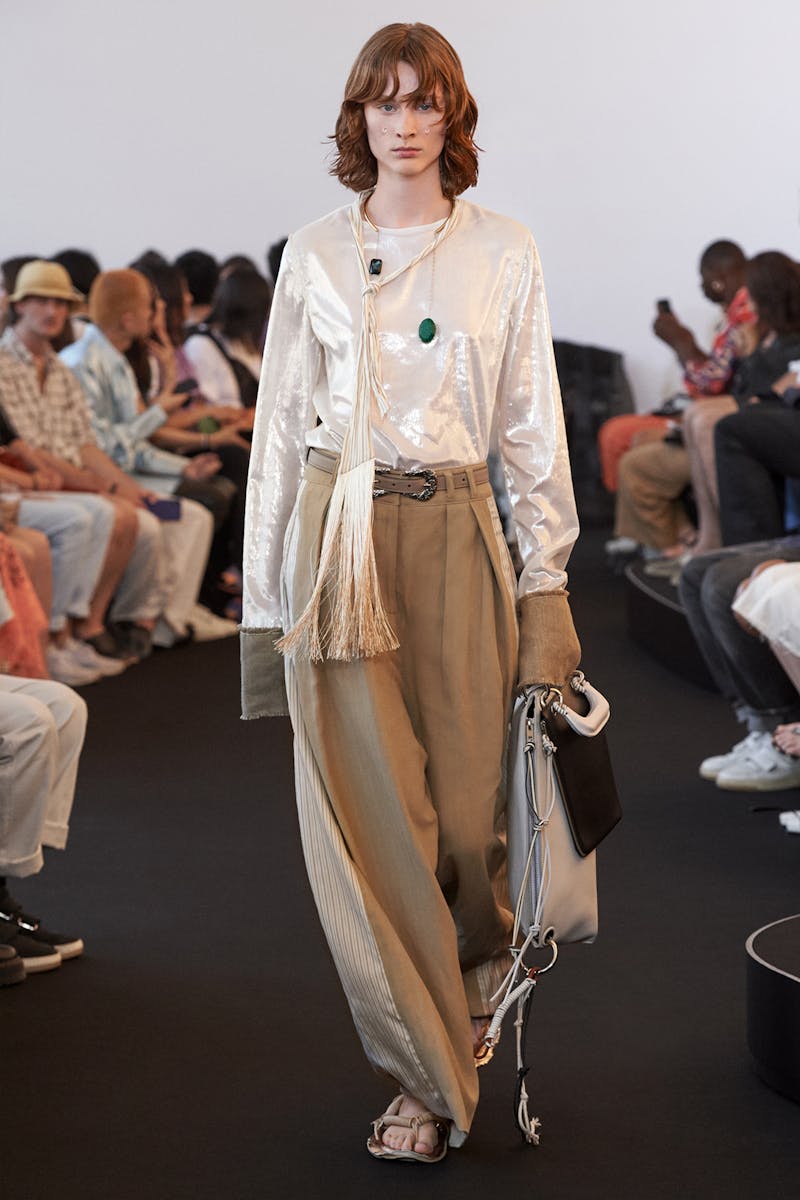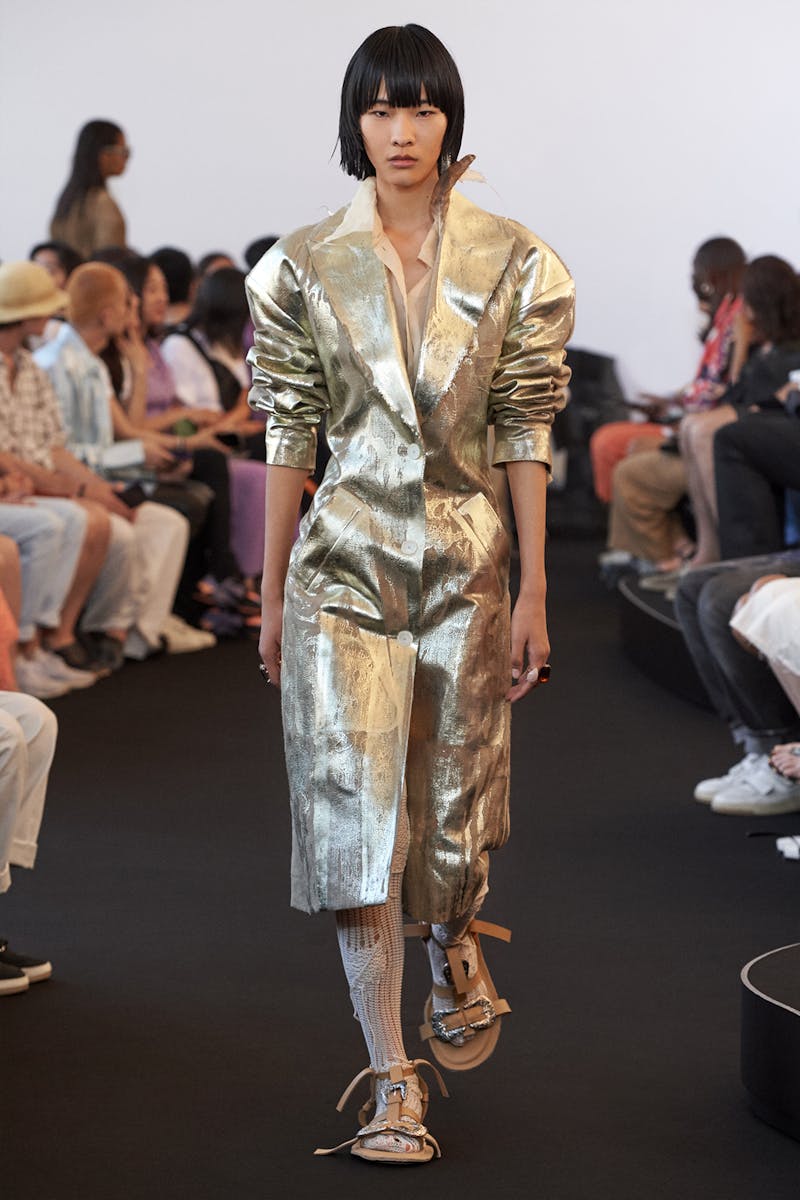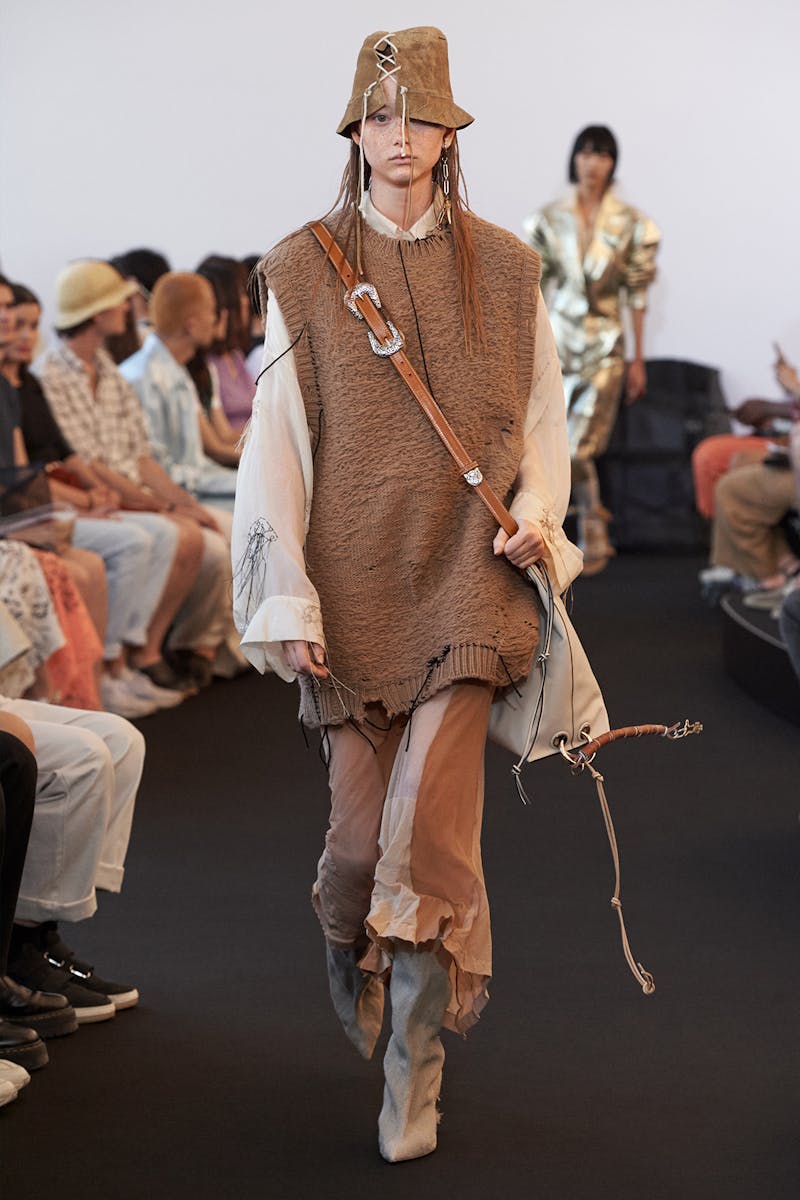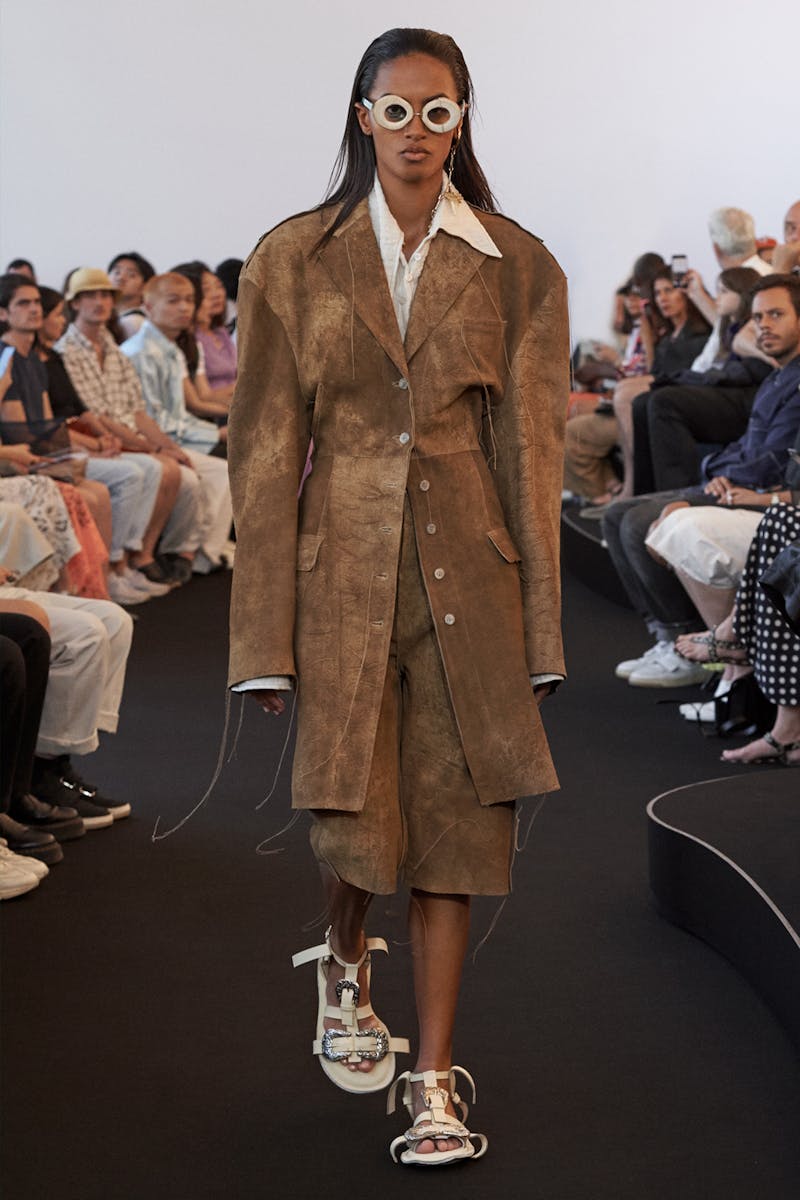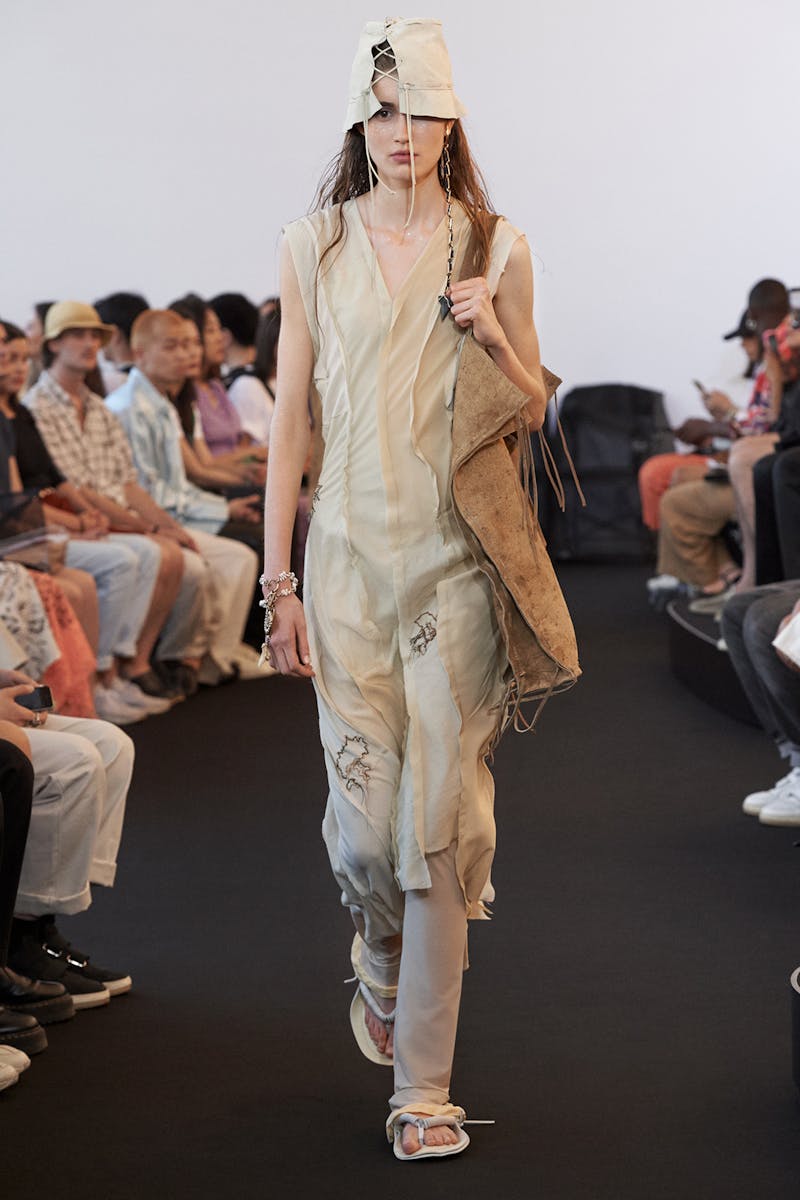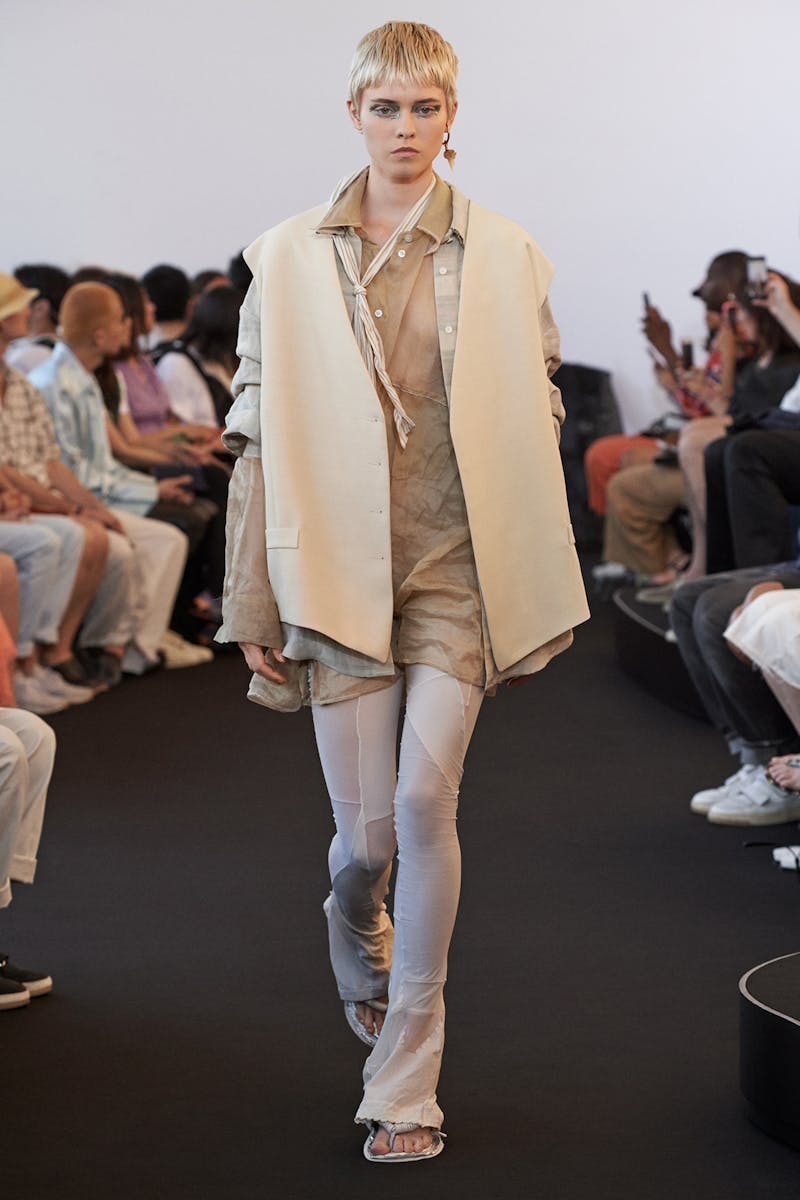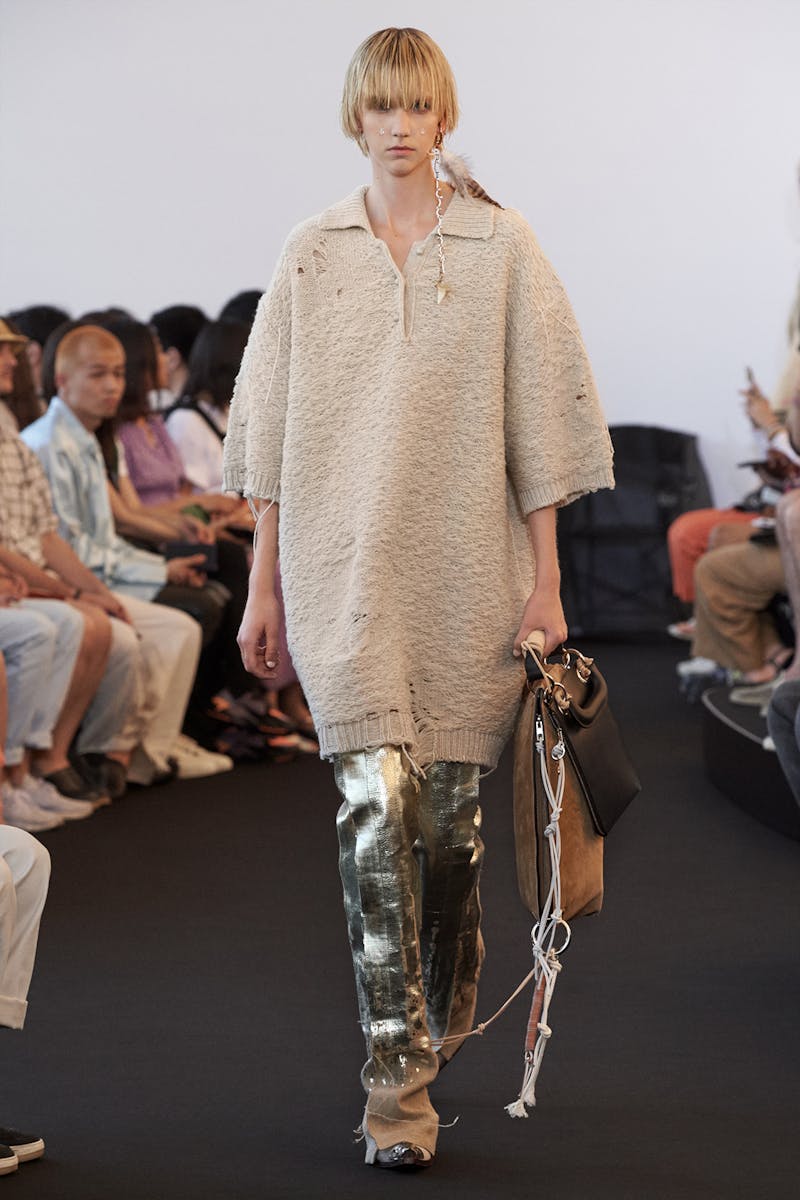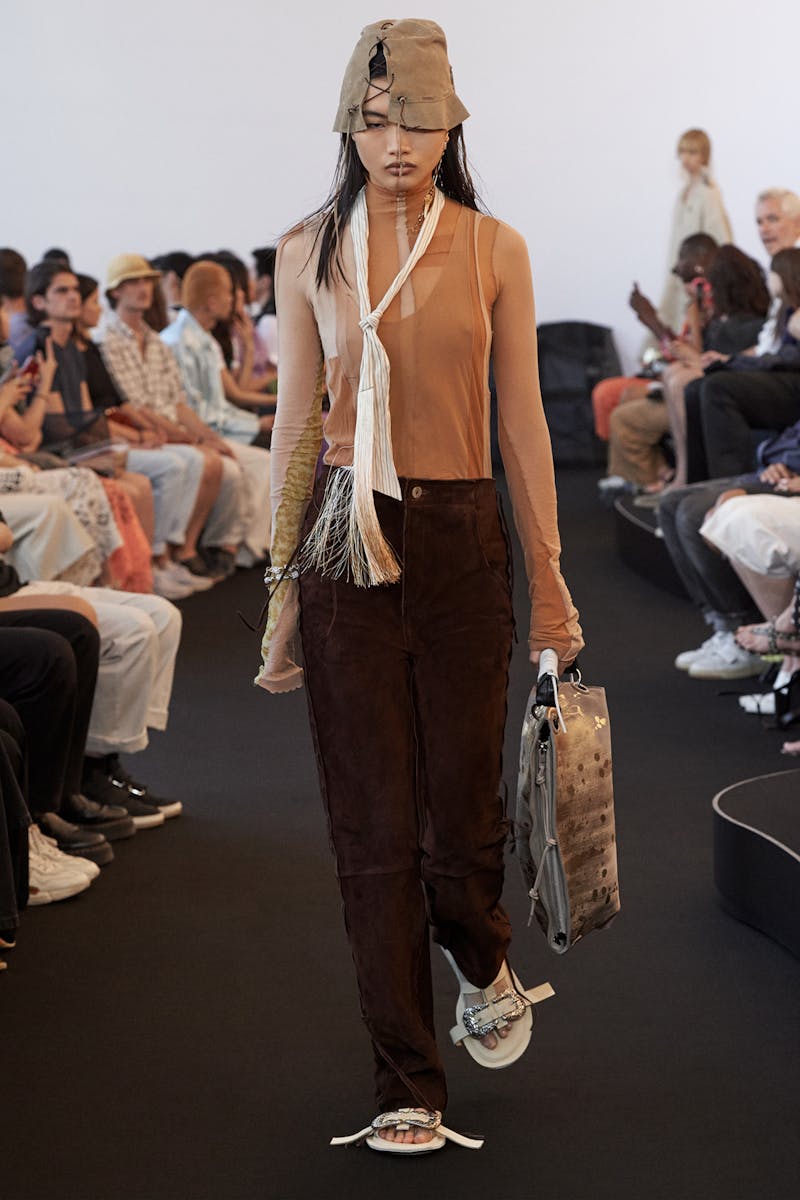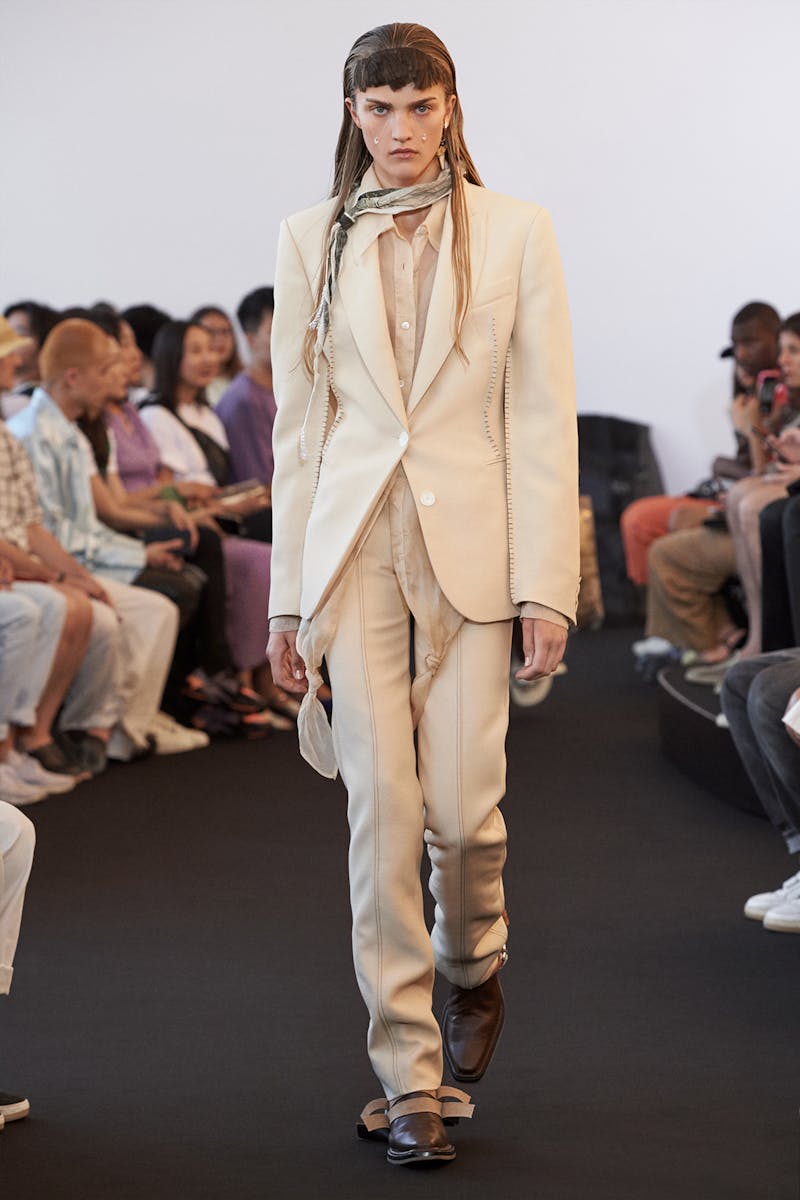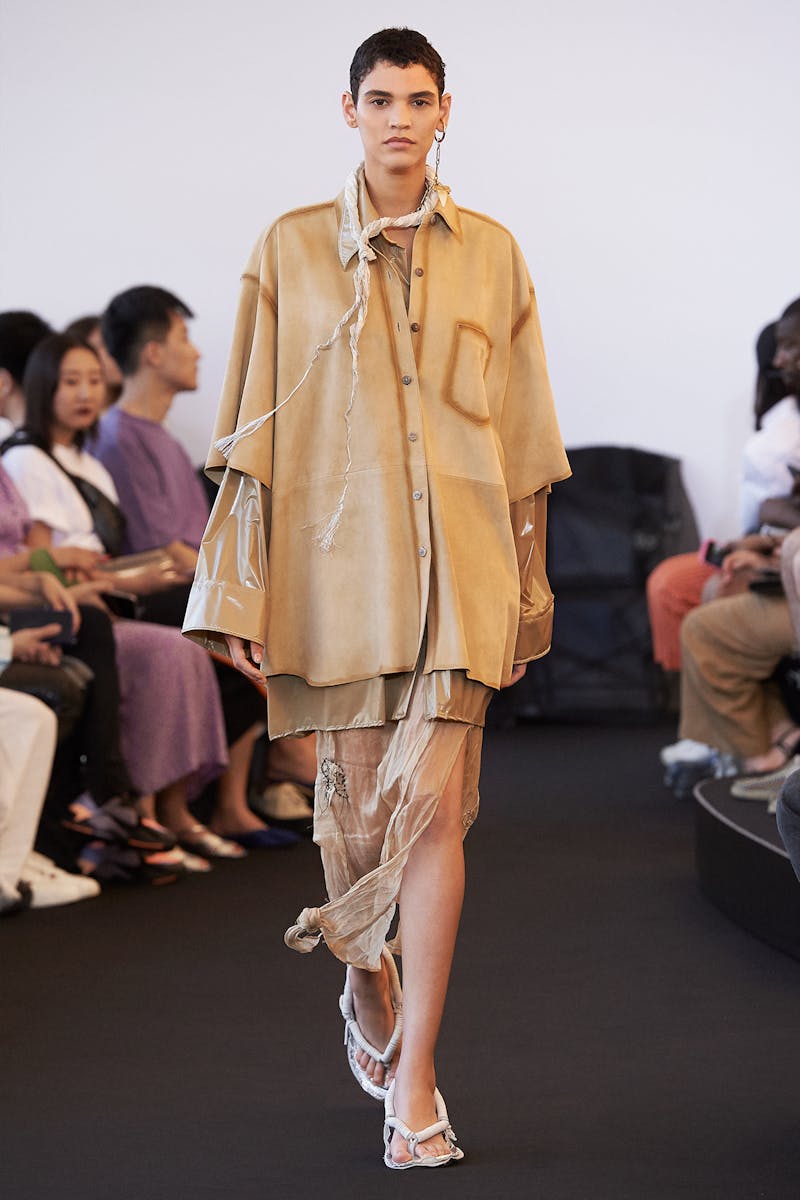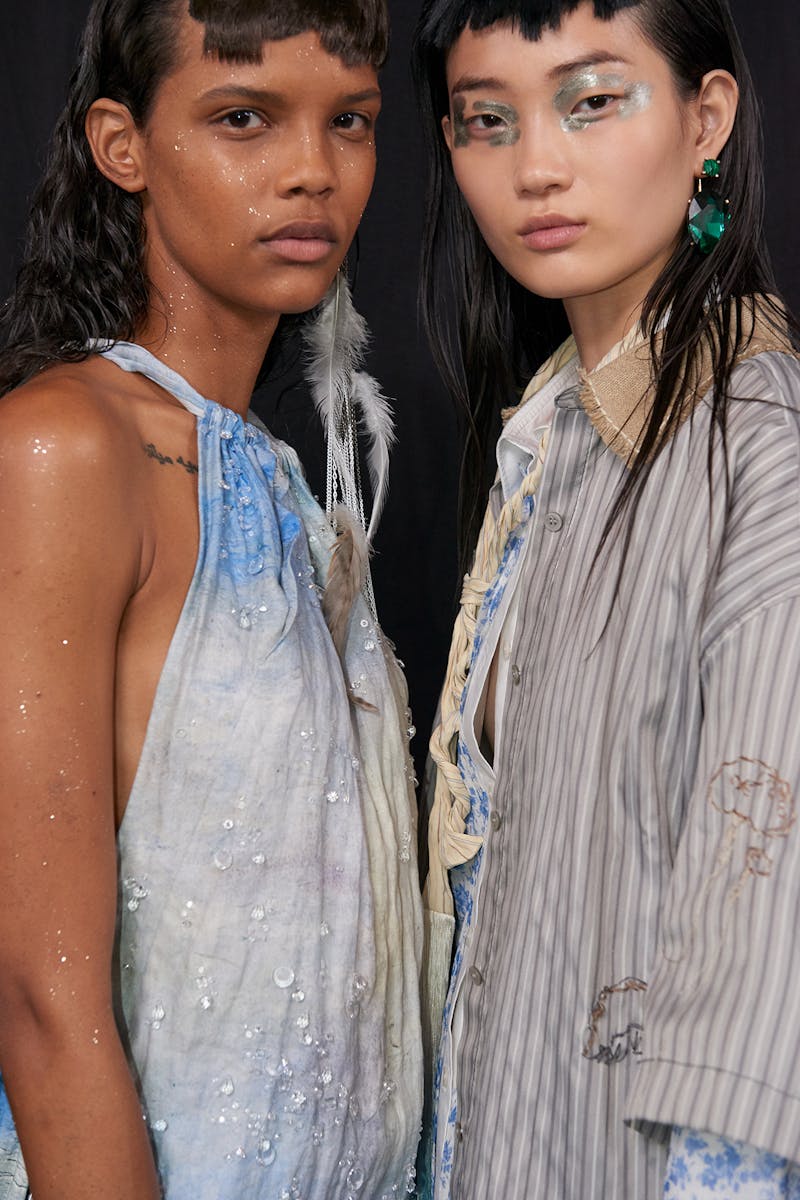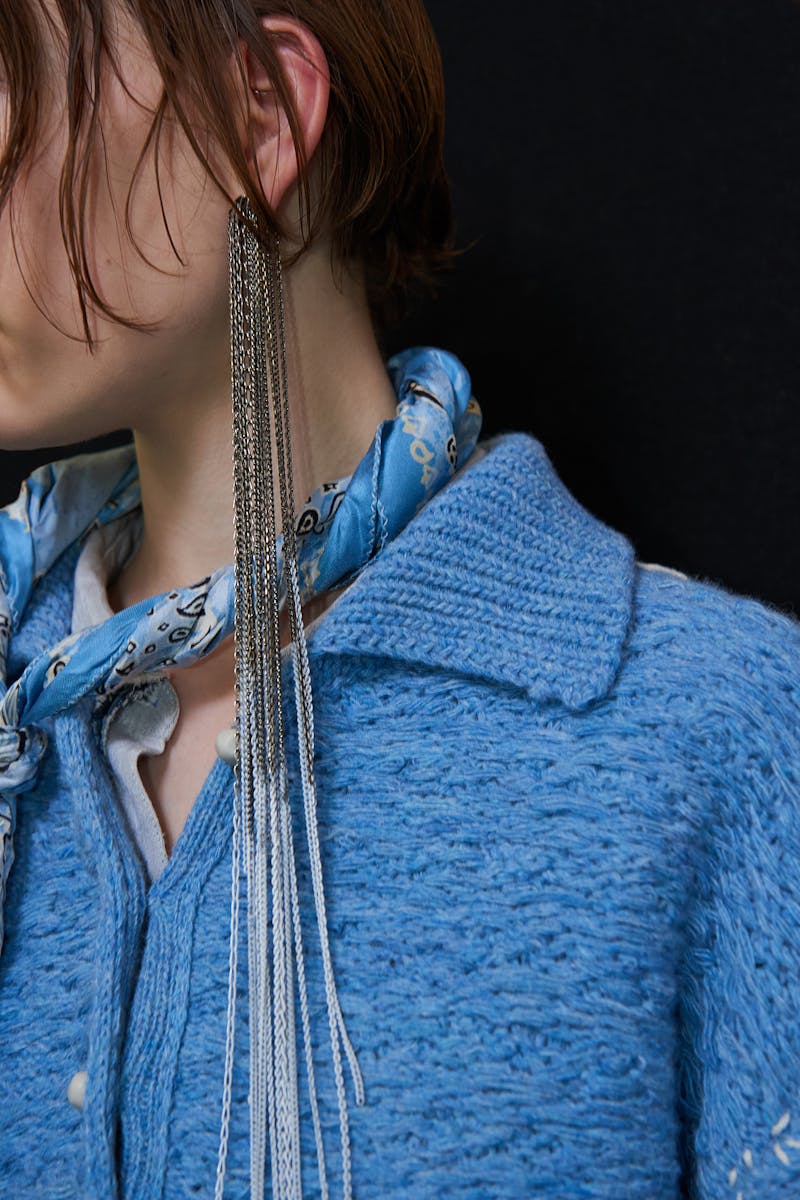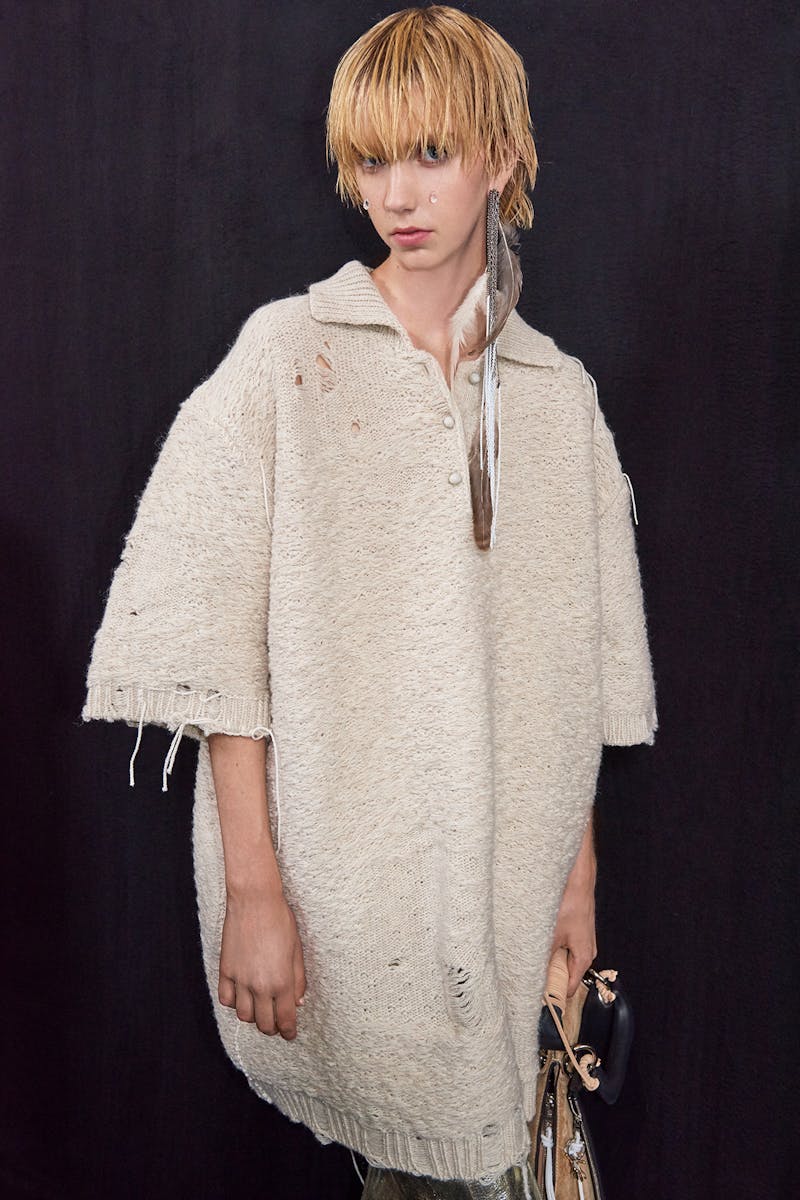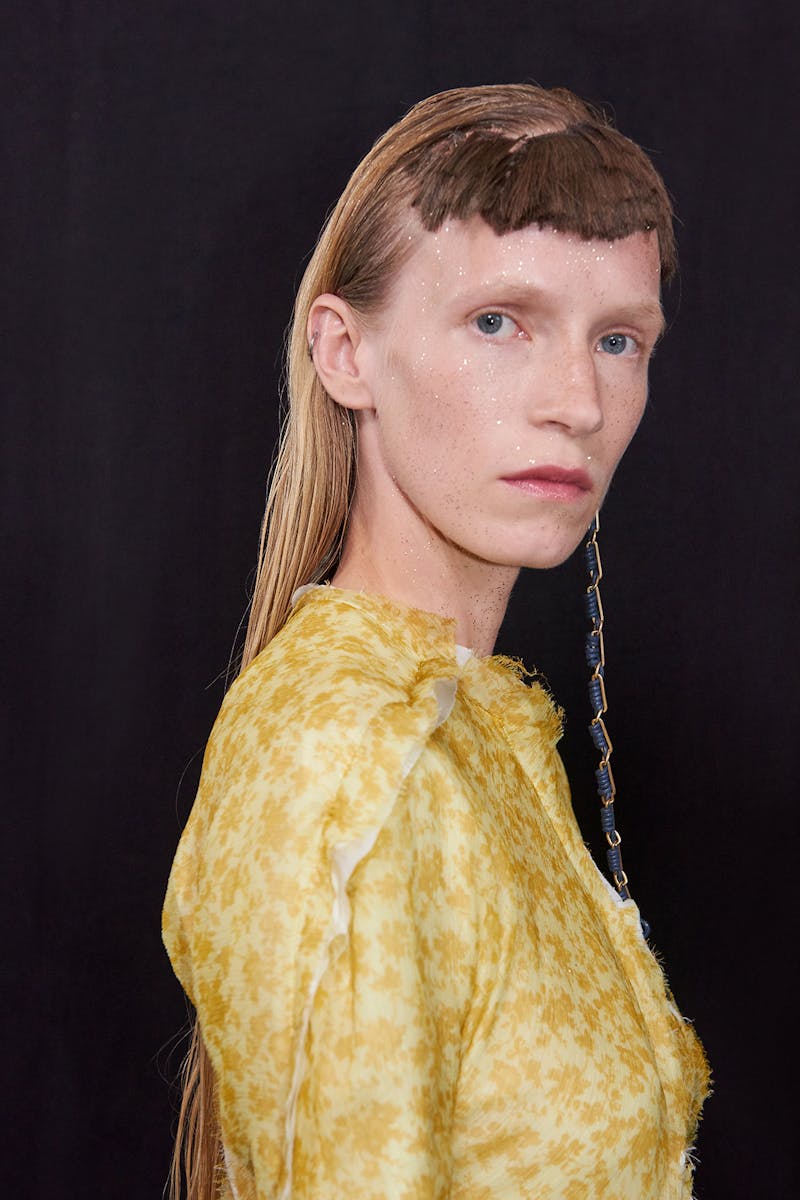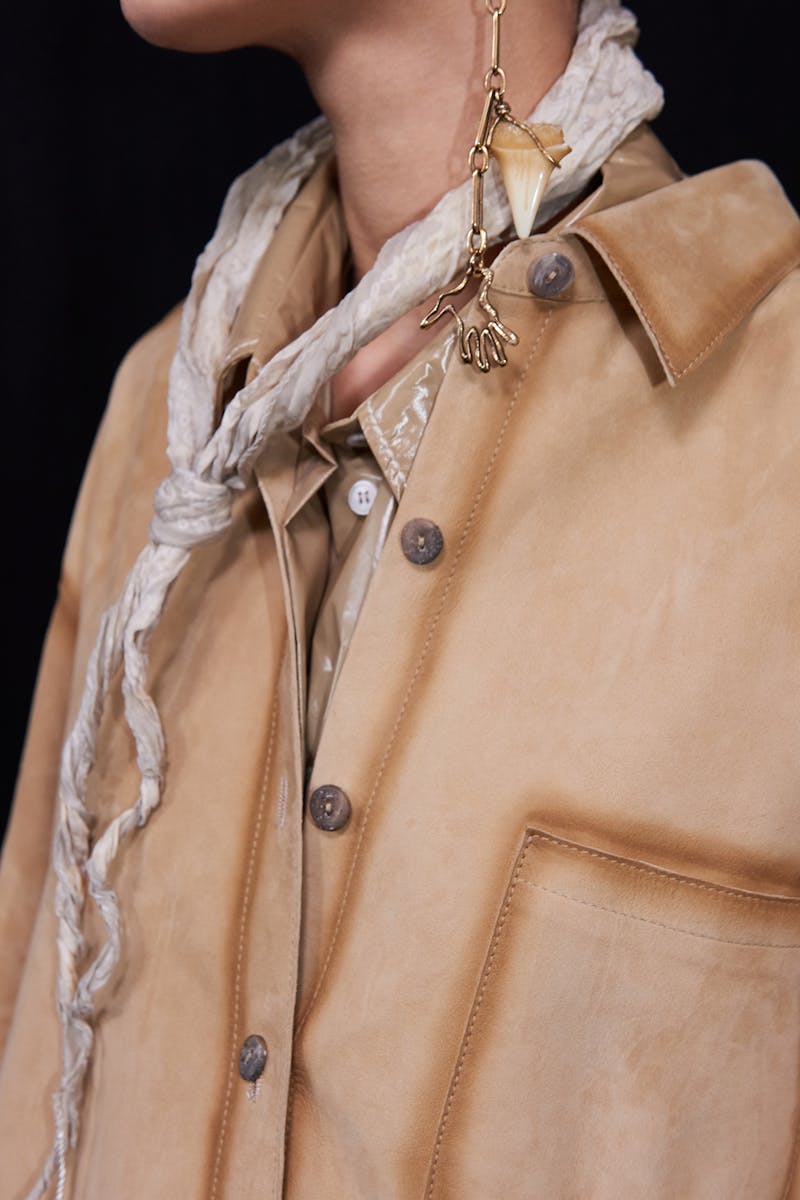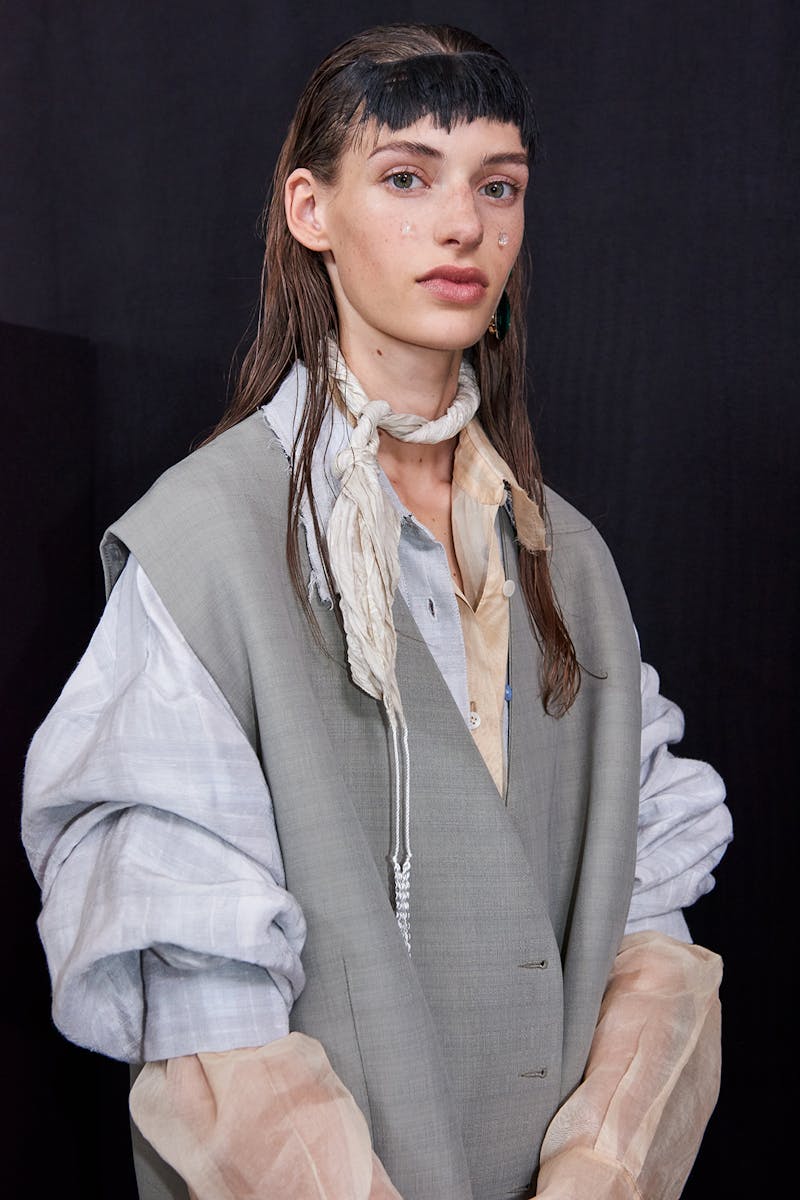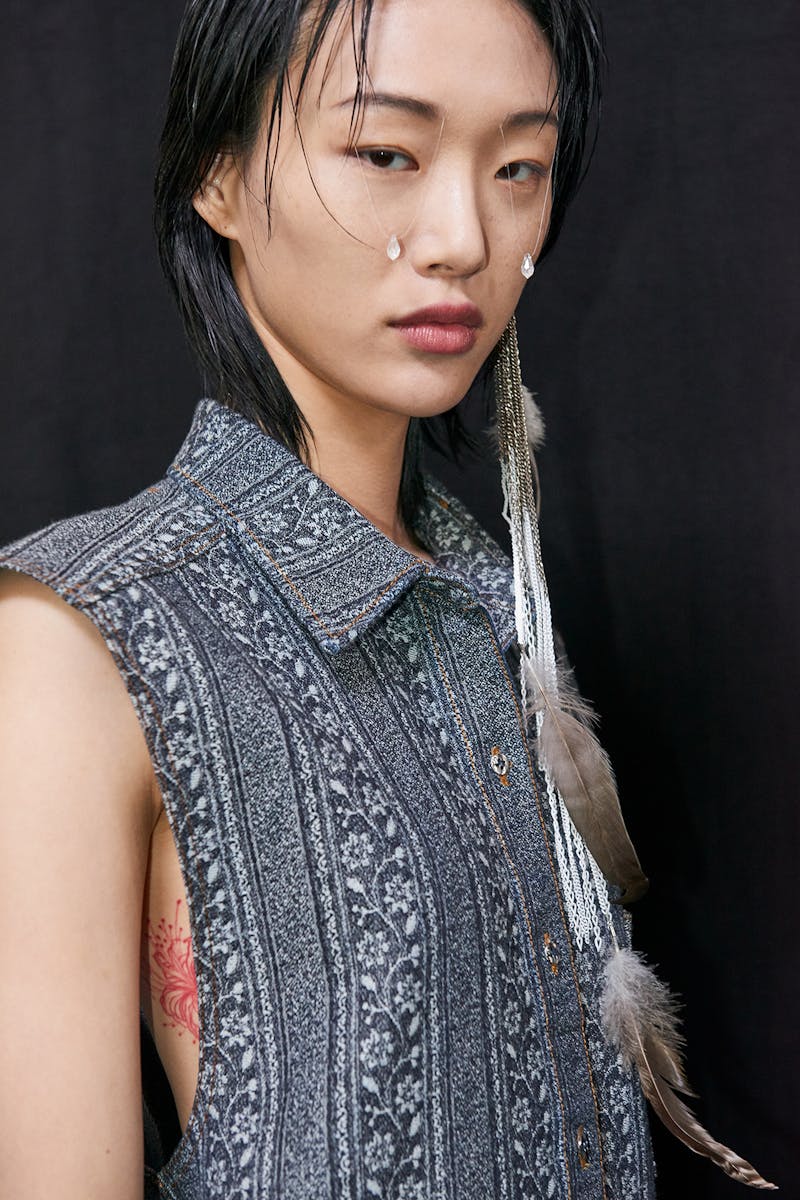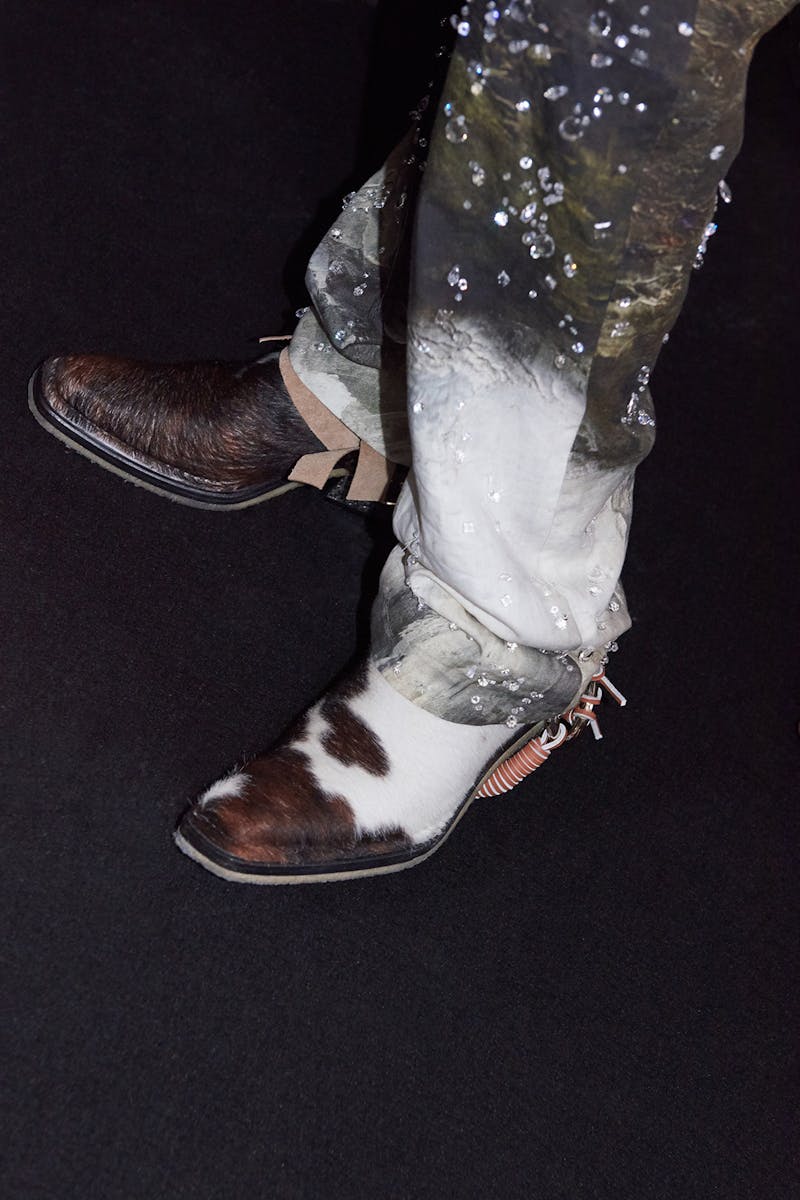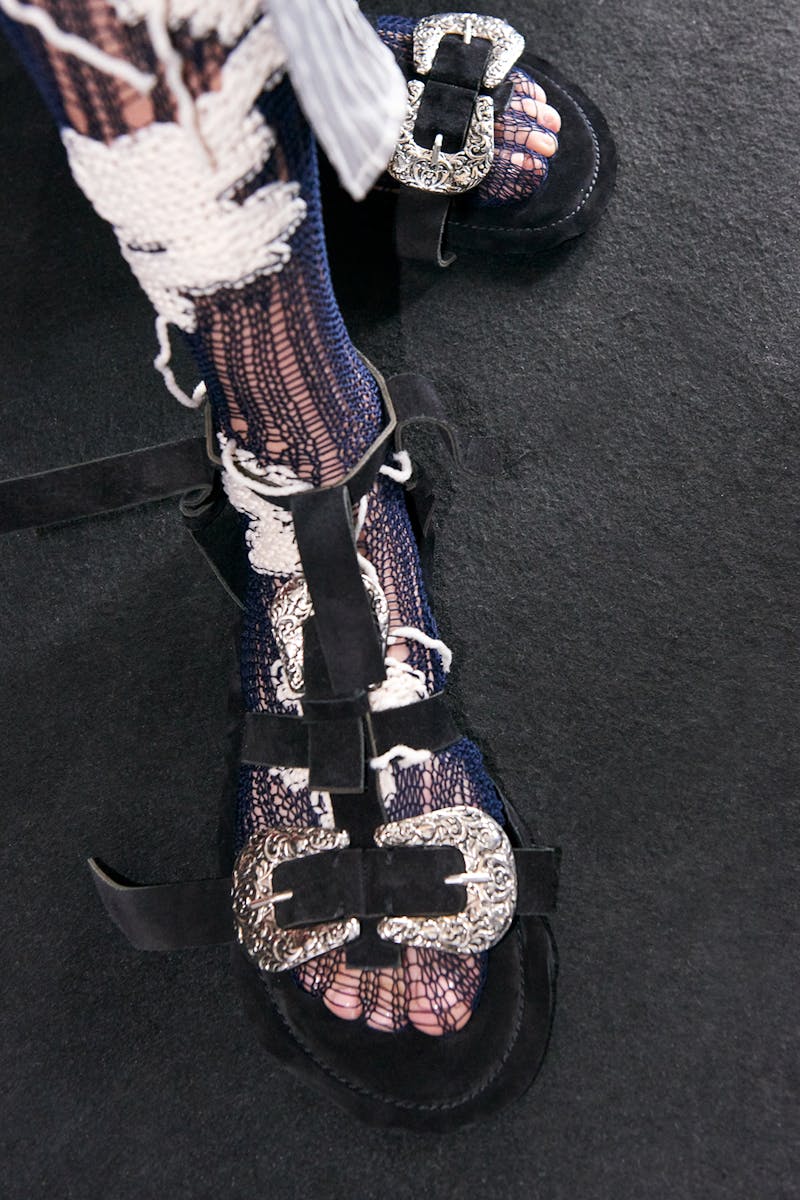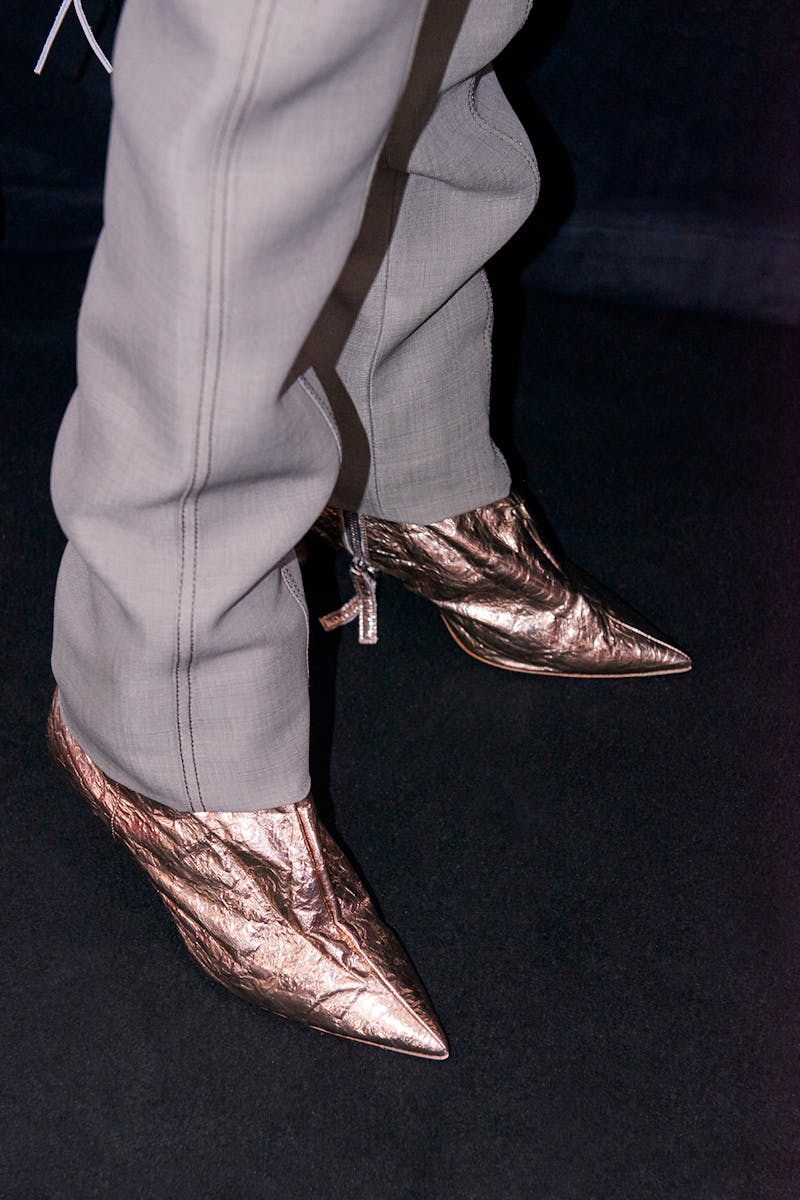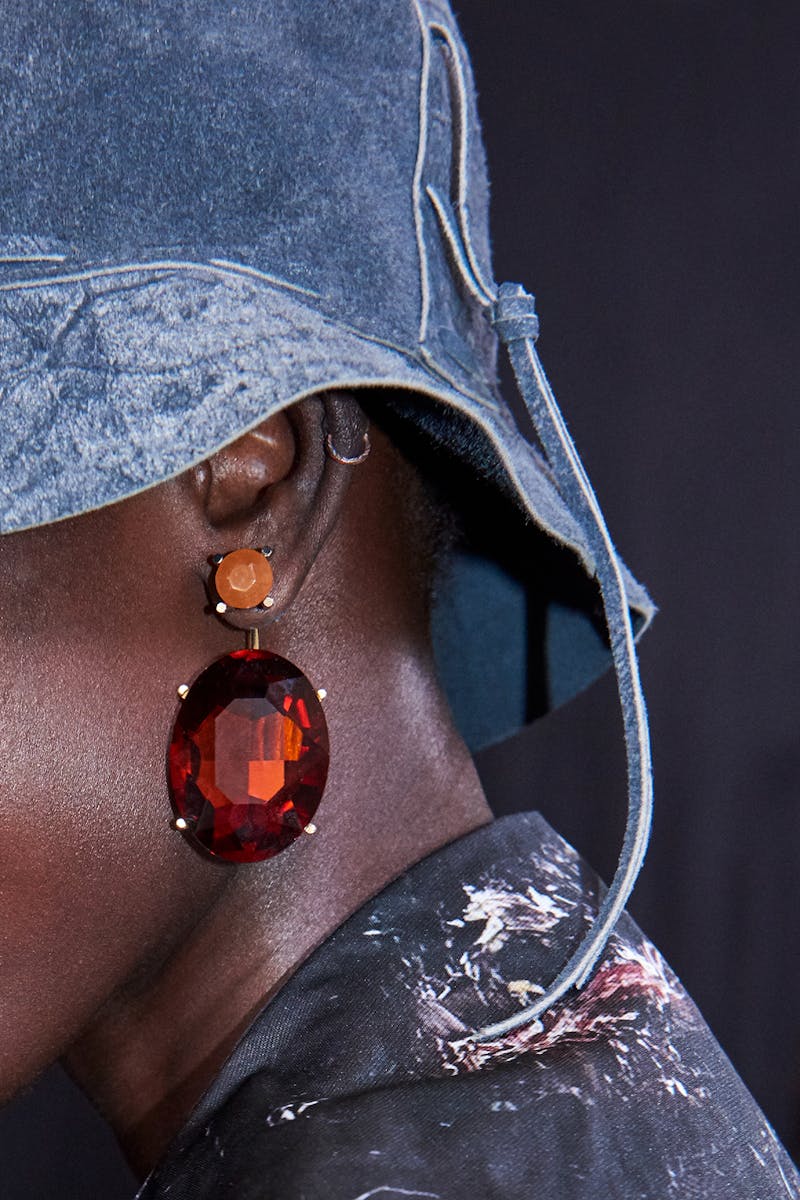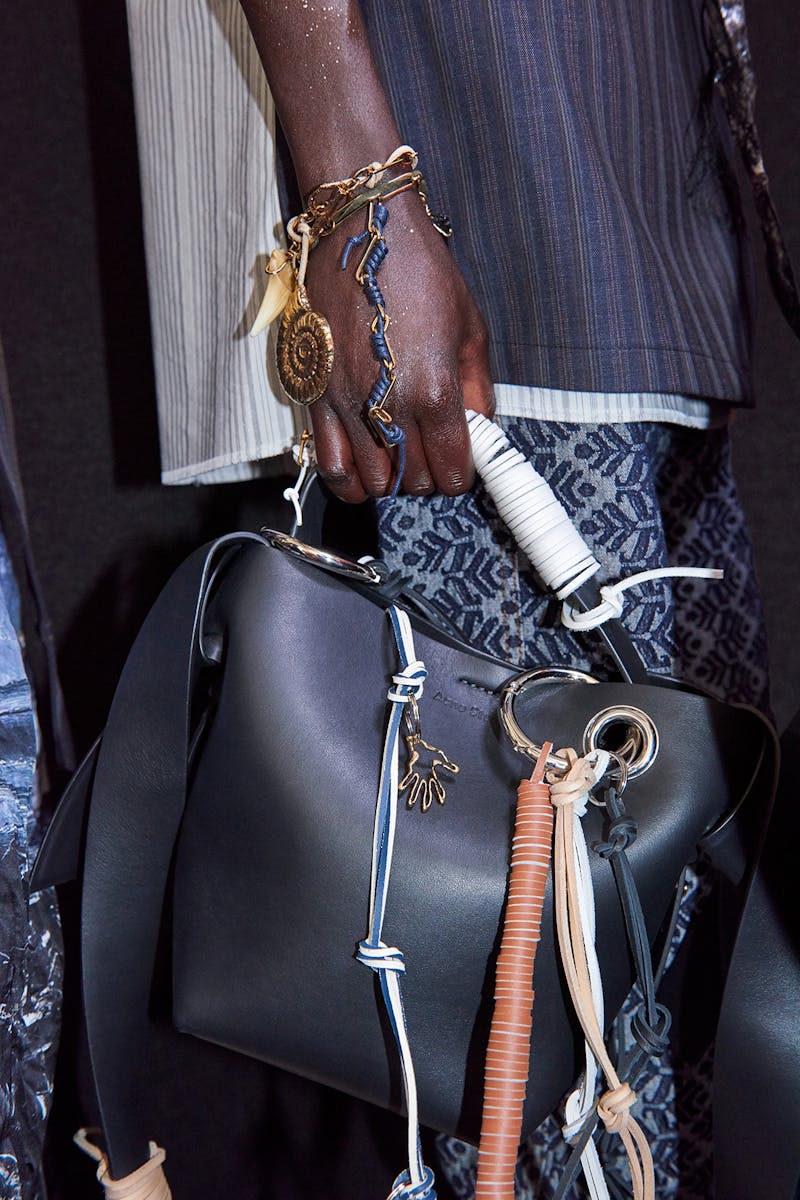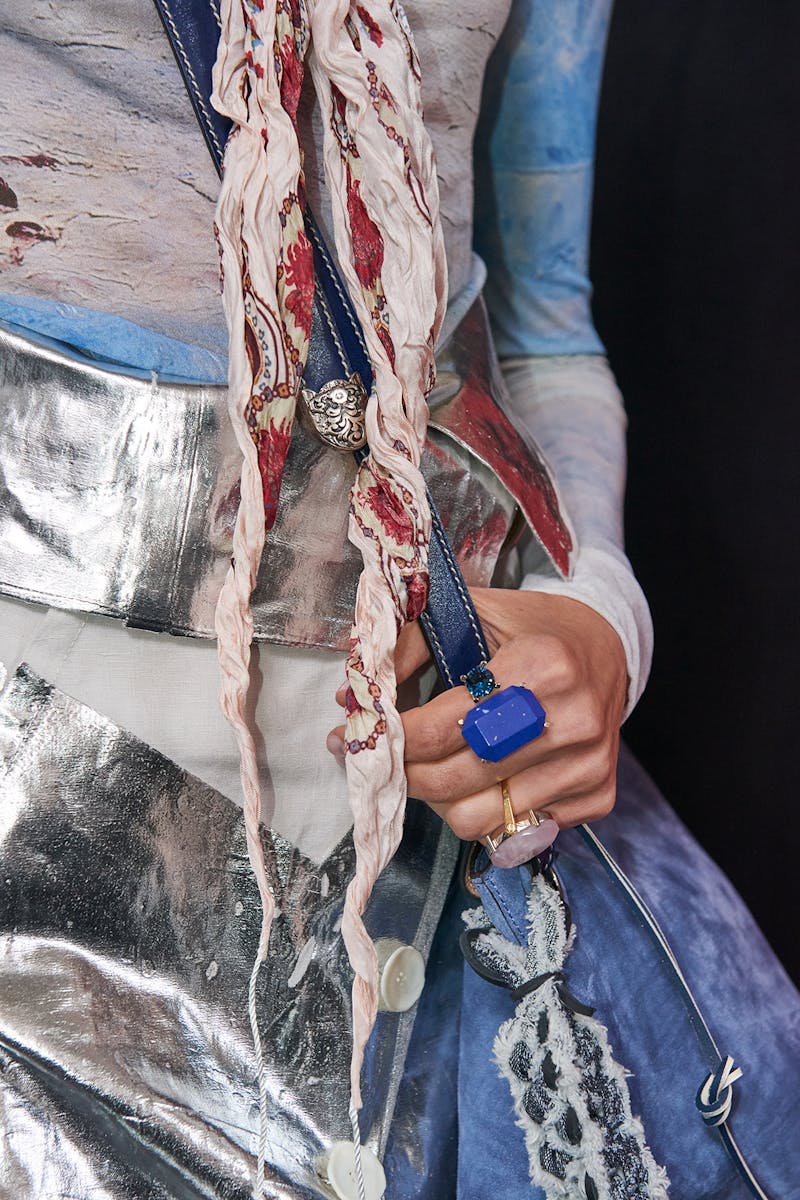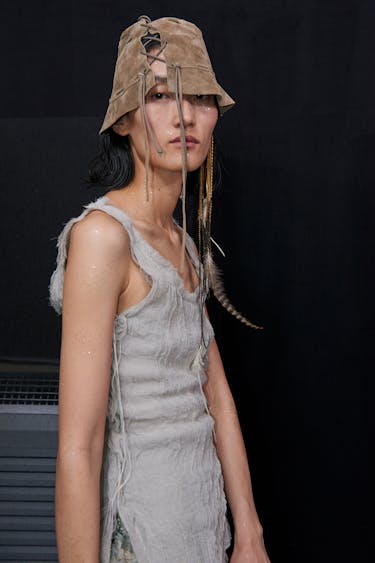 ---