Acne Studios SS20 was a radical return to nature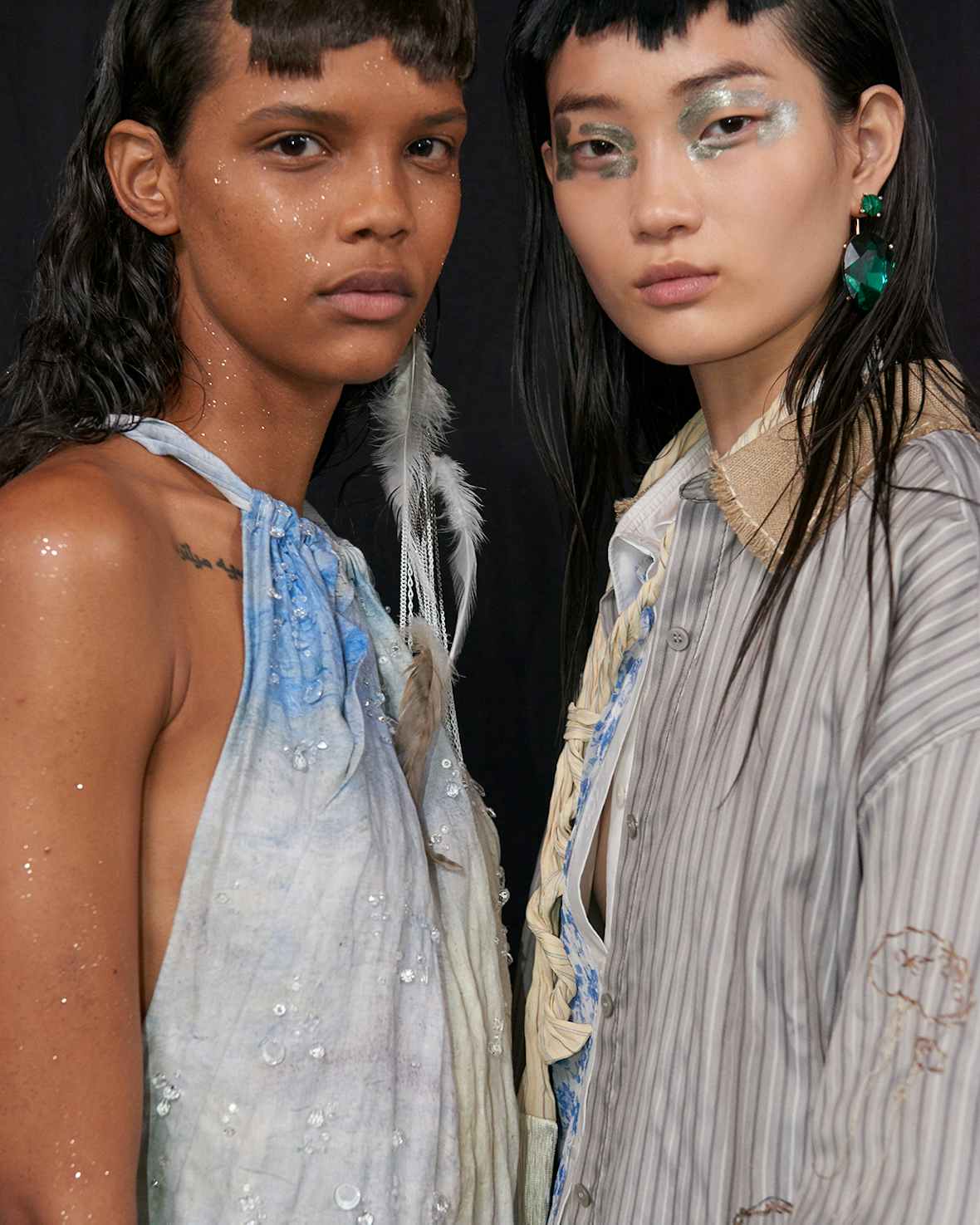 The Swedish brand throws out their usual clean lines in favour of deconstruction and foraging.
Click the questions to reveal the answers…

The show was held at Maison de la Radio in Paris (or House of the Radio – Languages Ed). Also known as the ​"round house", it was listed as a historical monument in 2018 and has a circumference of 700m. Which is a lot of metres, we're sure you'll agree.
The invite was a sheet of black organza with the show details printed onto it – a nod to the mesh we'd later see…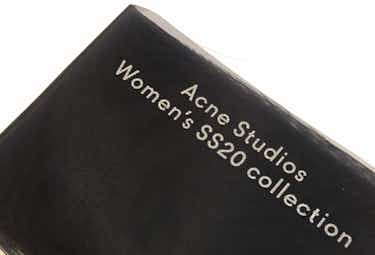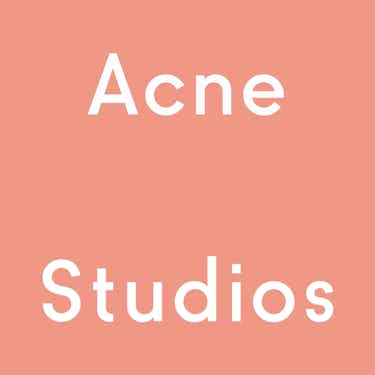 Listen now:

Acne Studios SS20 soundtrack
Throwing their usual clean lines and crisp leather to the backseat, Acne Studios' SS20 collection was a step into a dystopian world: one which placed nature at the forefront. ​"The choice to live in nature can be a radical act," said co-founder and creative director Jonny Johansson. ​"It is poetic but it is also very real, about seeking alternatives." Immaculacy was tossed out the window in favour of deconstructed garments, various holes in knitwear and greasy, slicked back hair. Models looked almost shipwrecked, washed up on an island with little to wear except what they find. Accessories, such as feathers and stones, were designed to look like the result of foraging, and deconstructed suede bucket hats were loosely tied with string. With Swedish artist August Strindberg's expressively dark landscape paintings used as prints – on a linen halter neck dress and a taffeta trench – the collection's commentary on the environment and the dark state of the planet was impossible to miss.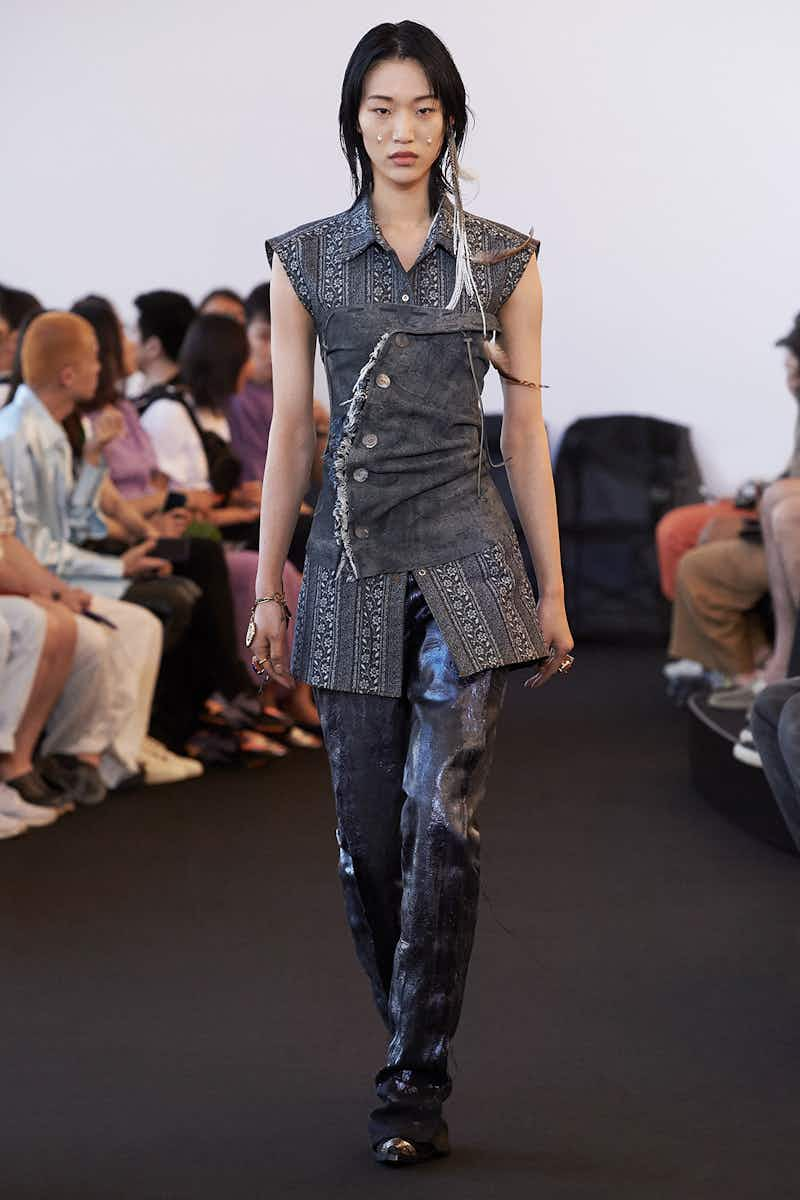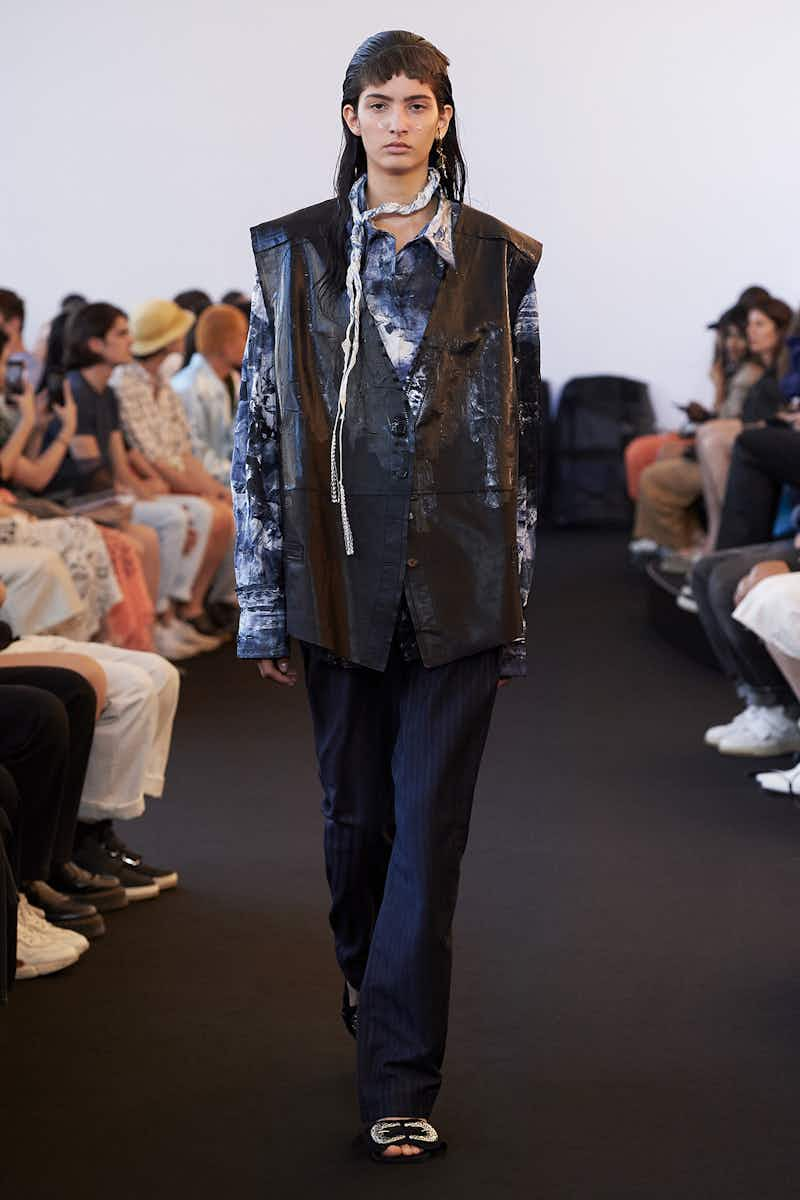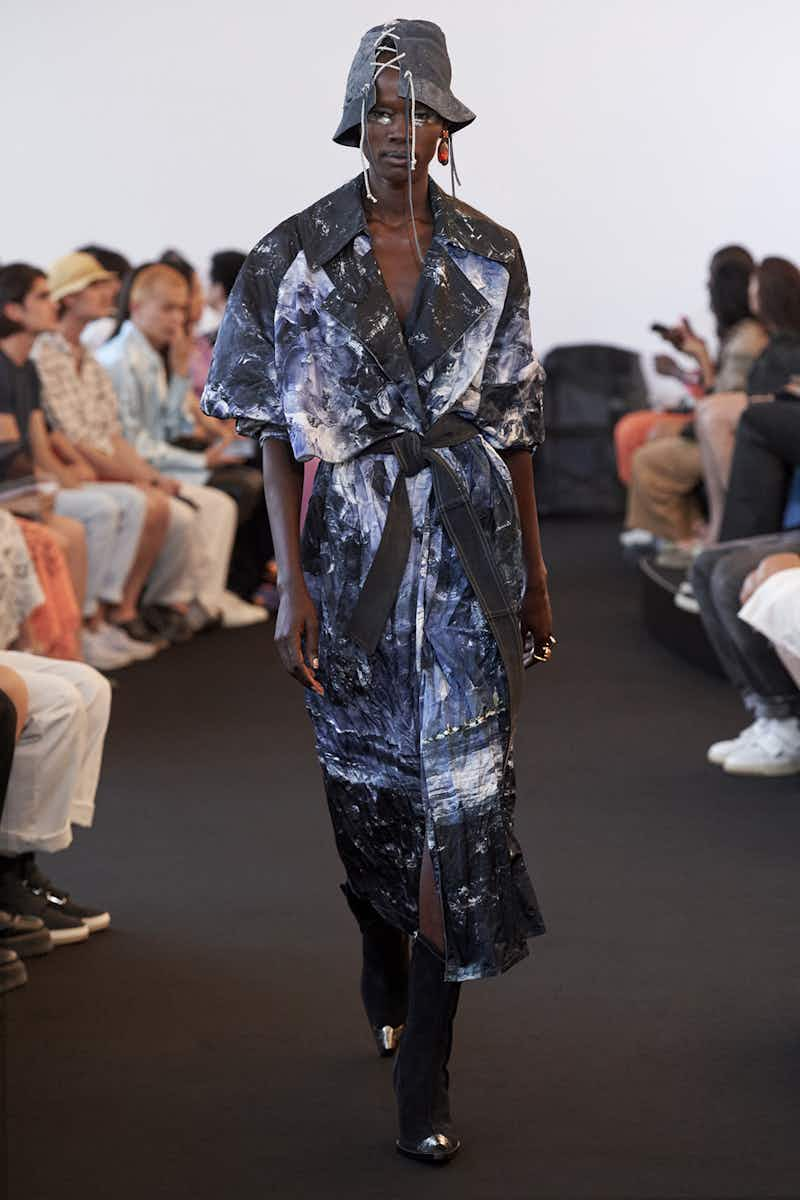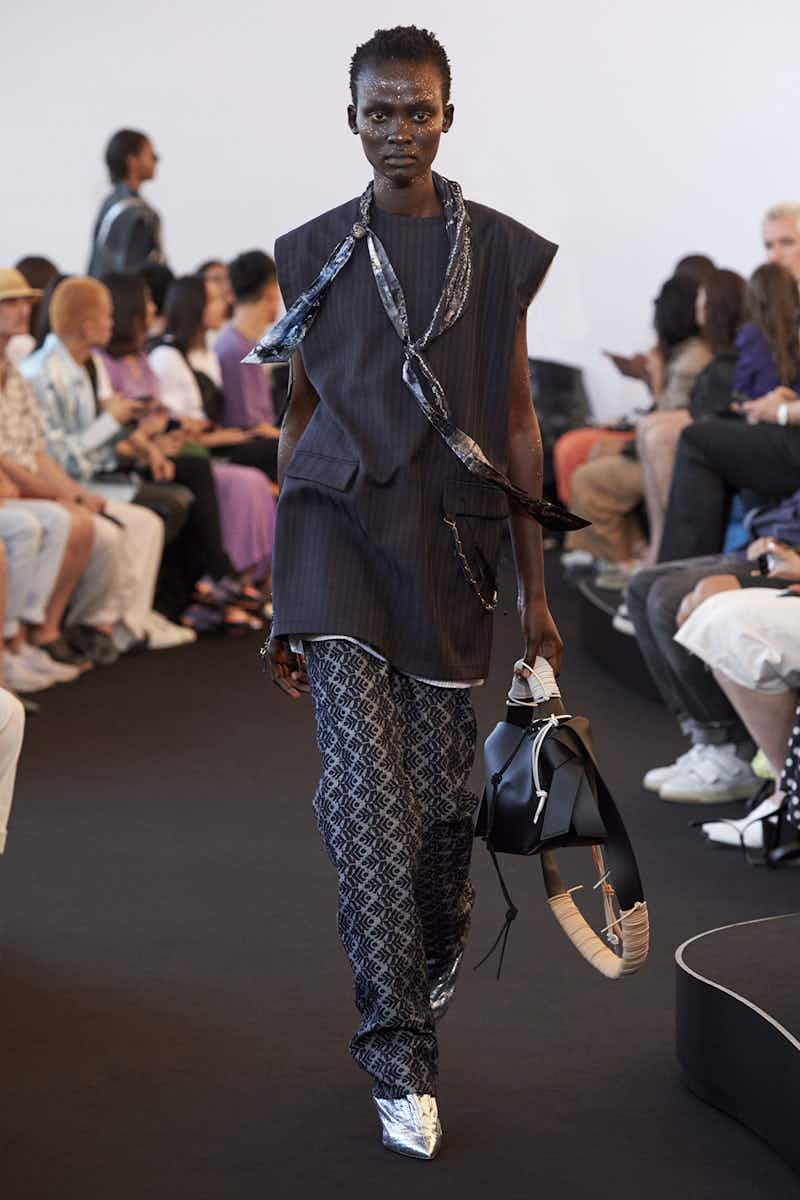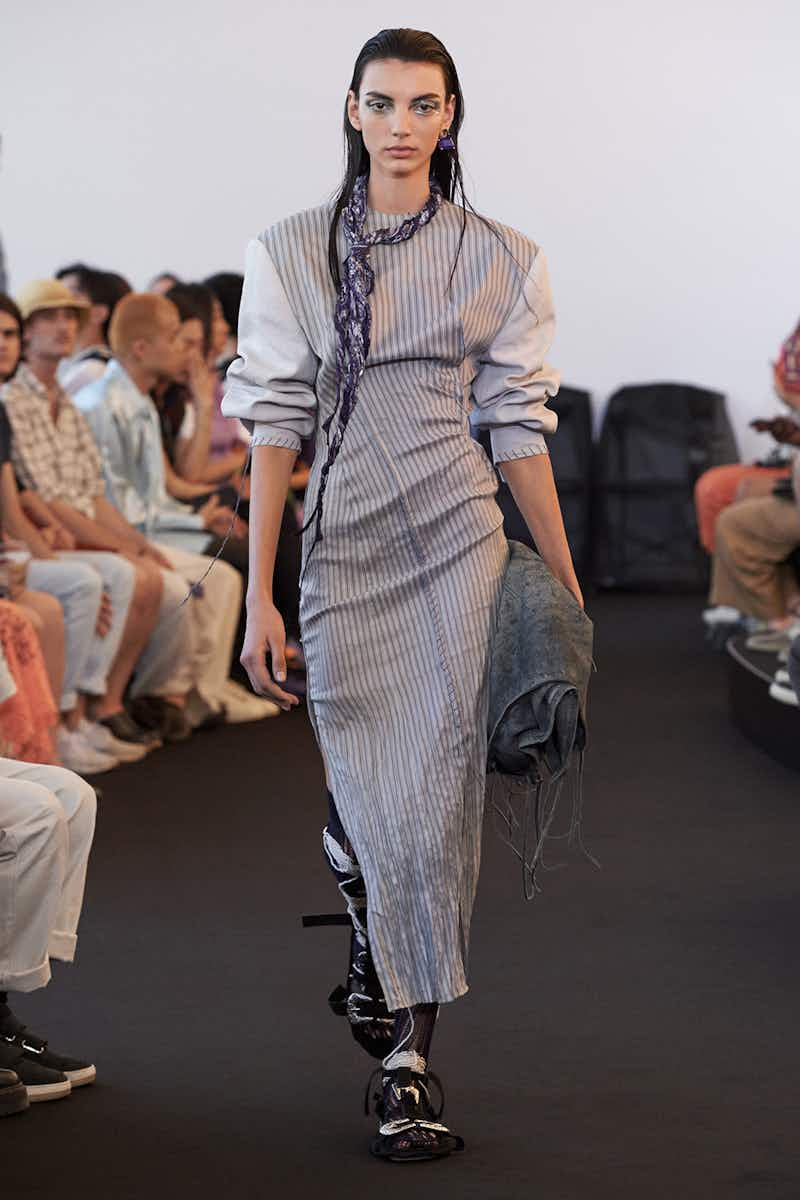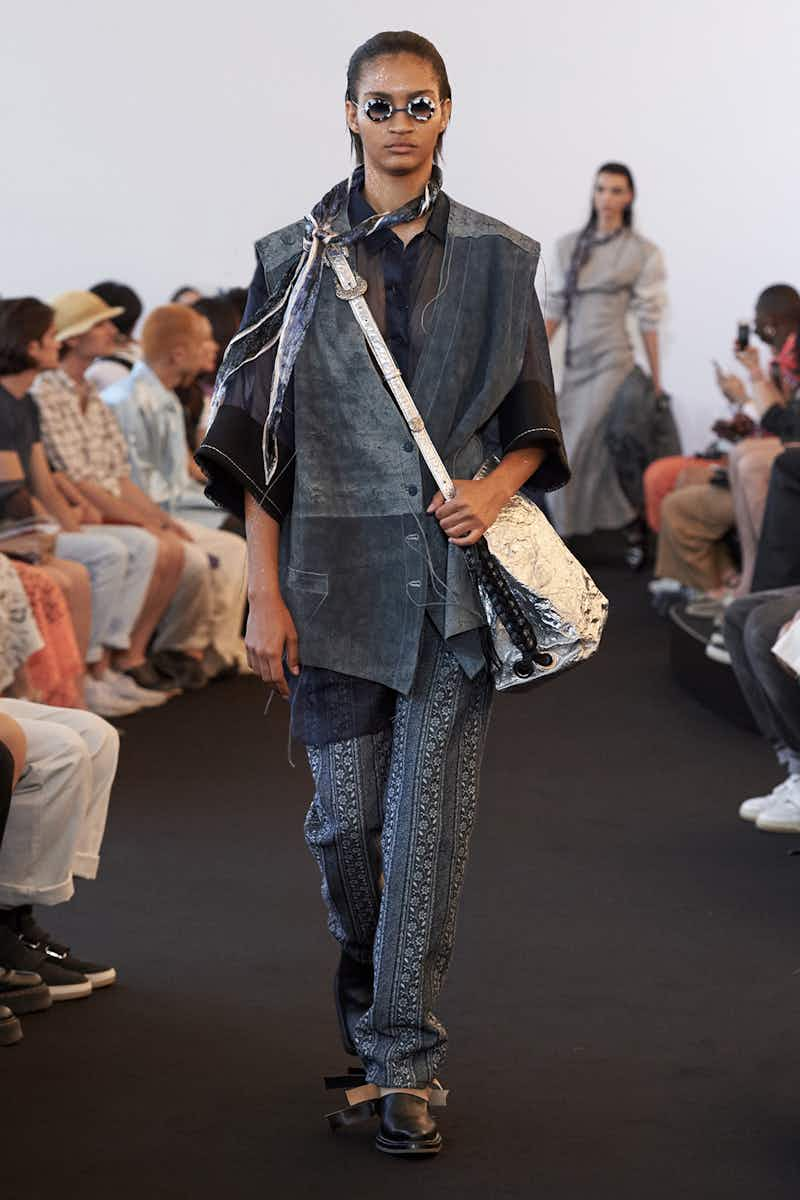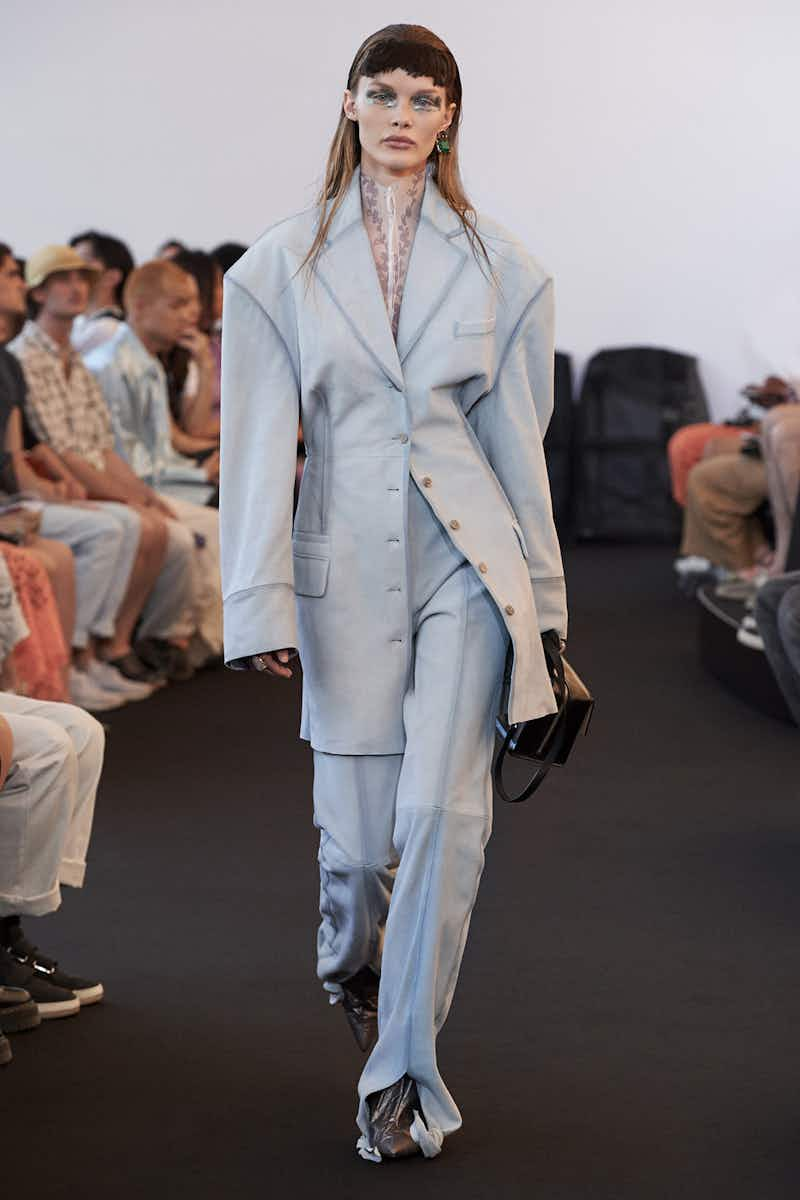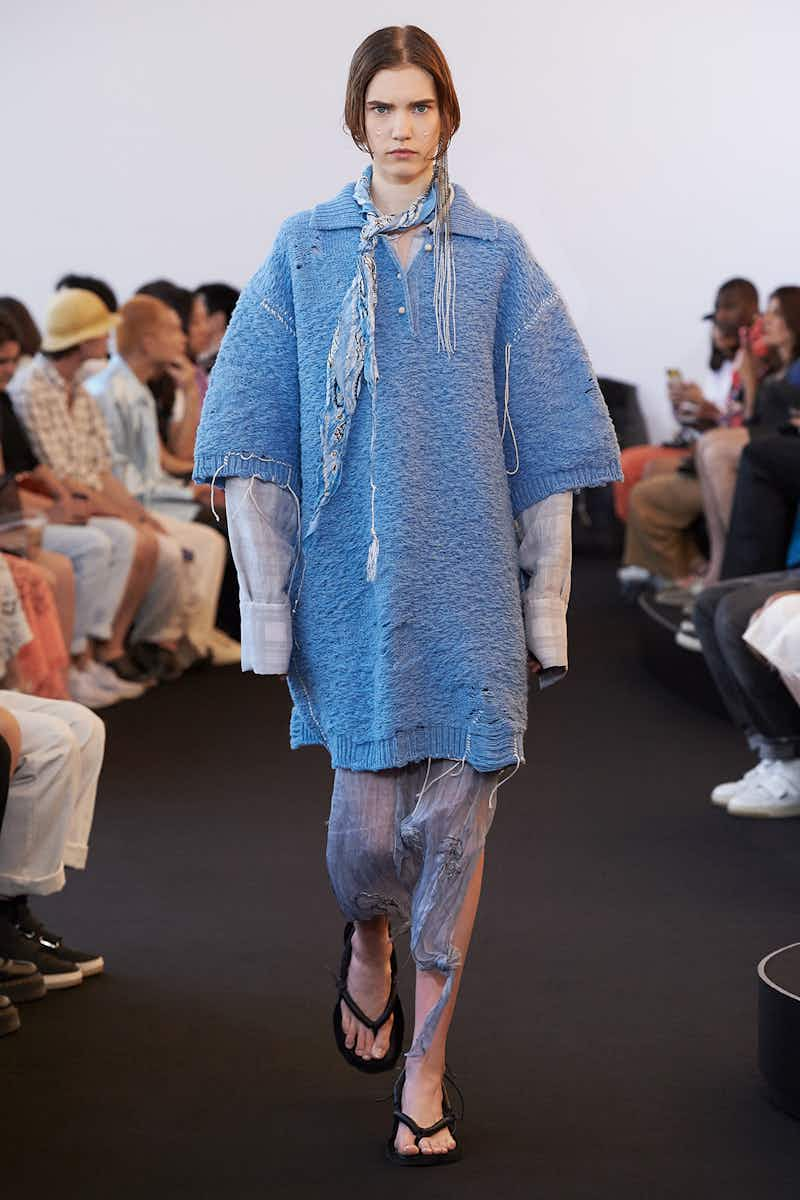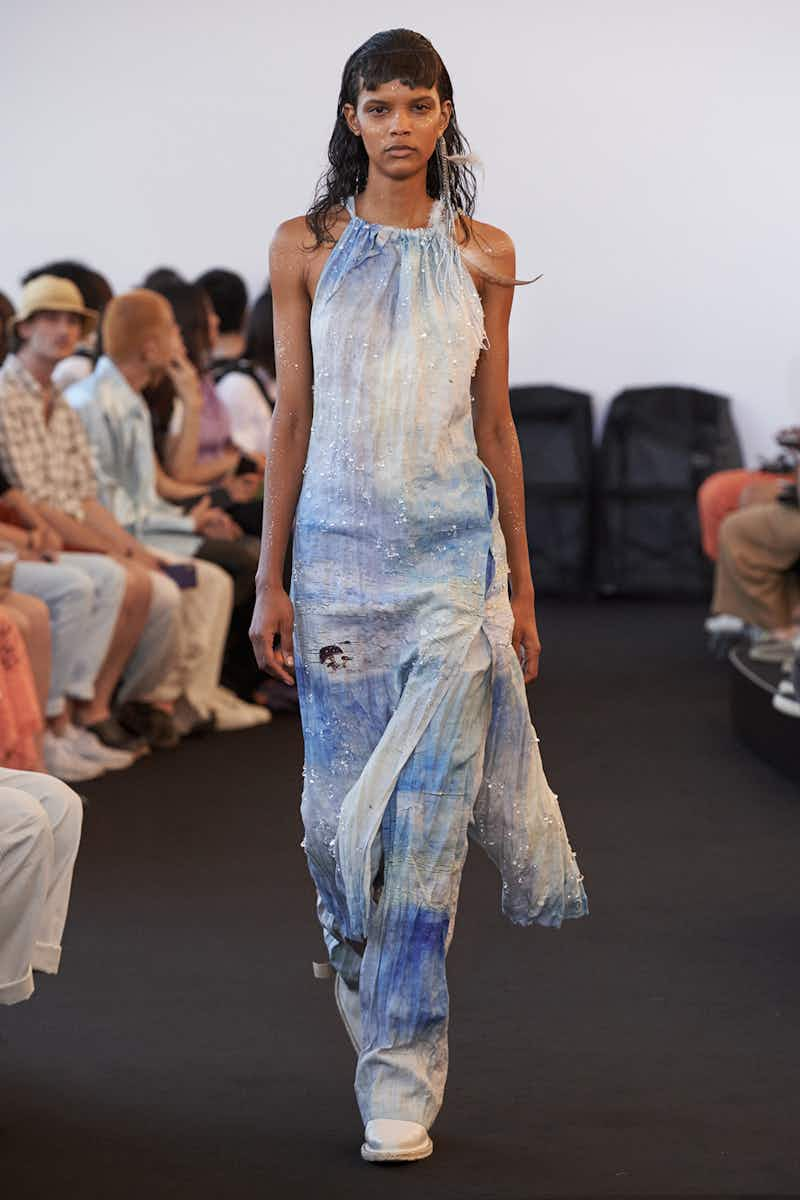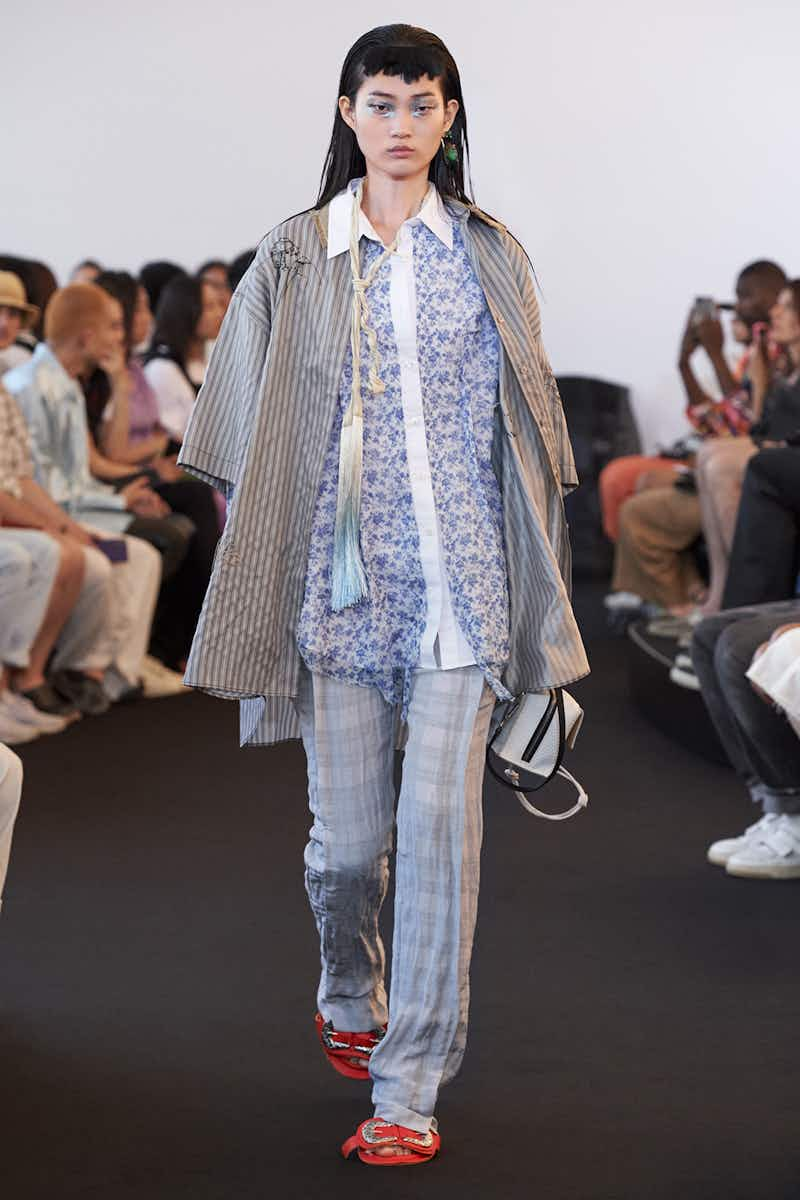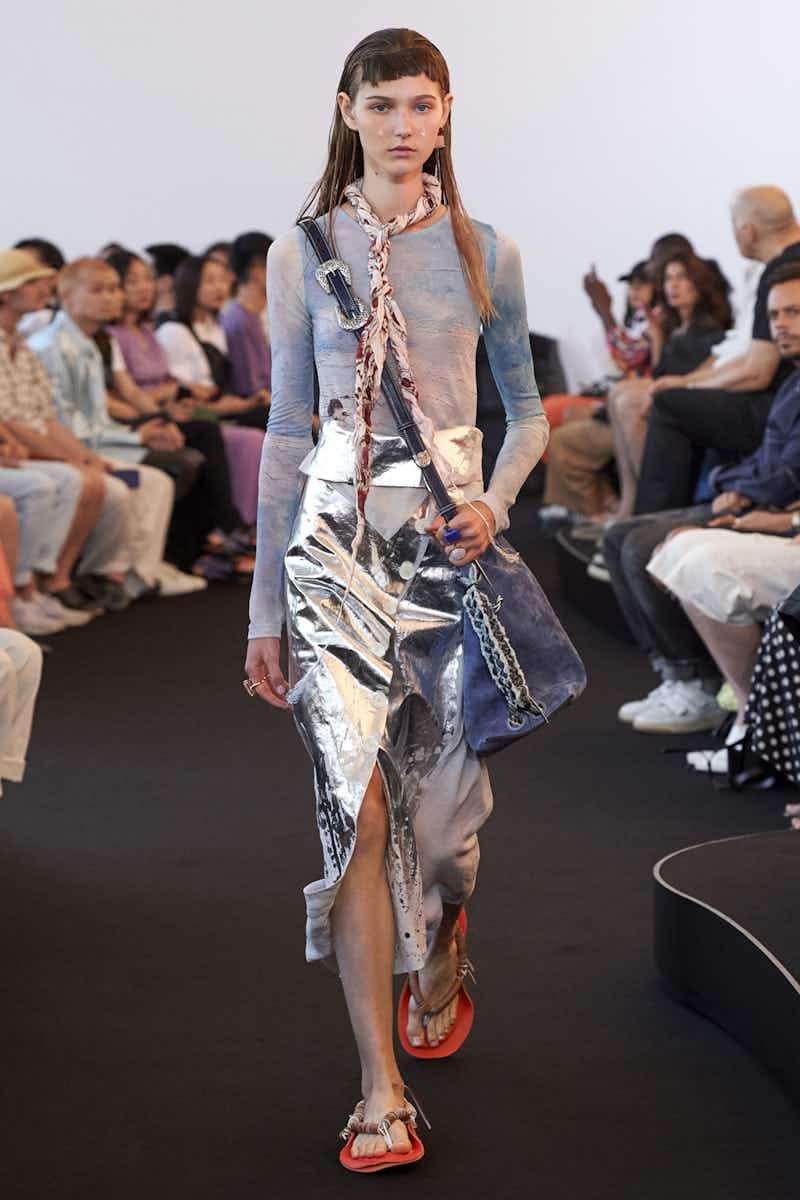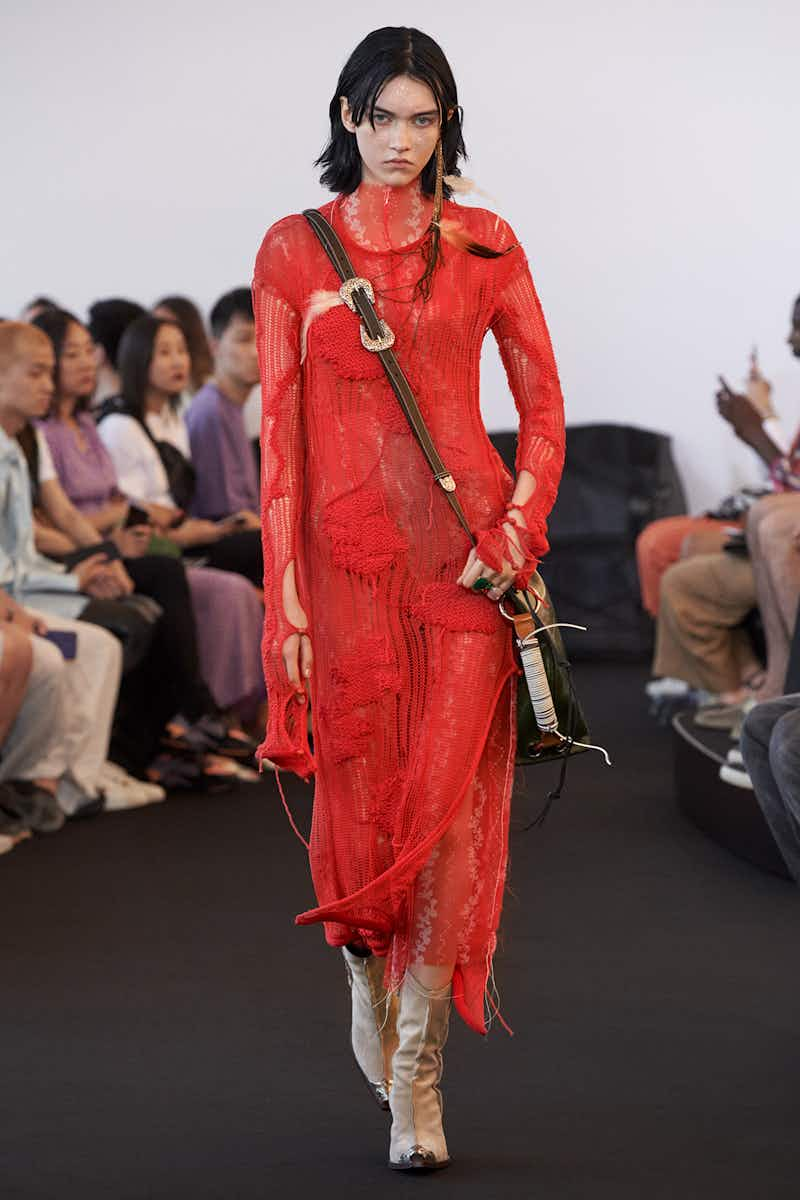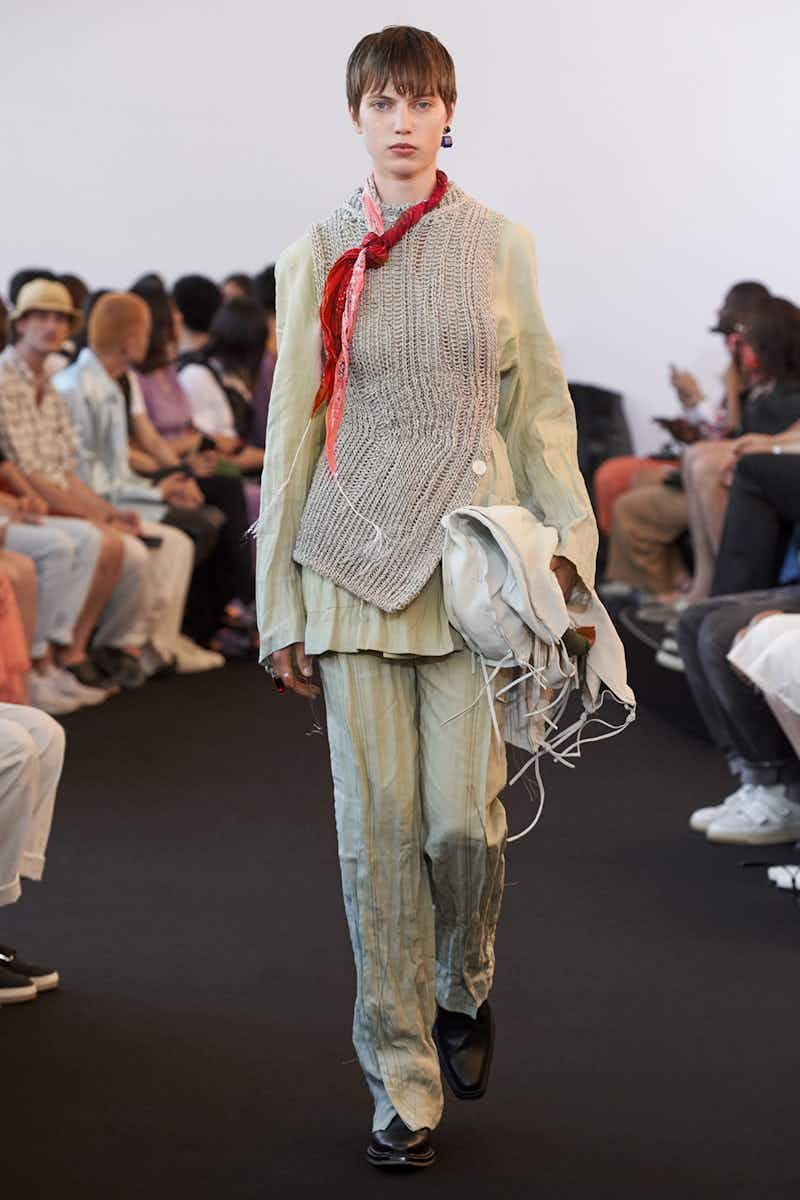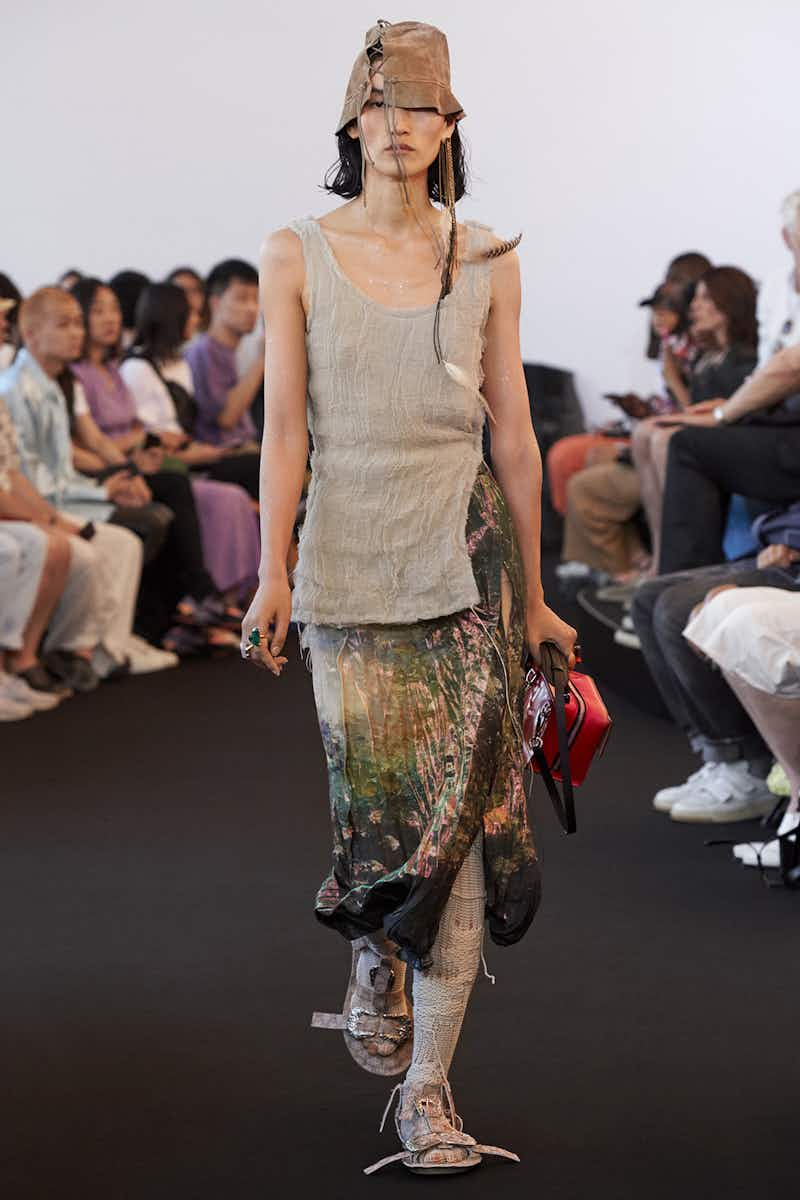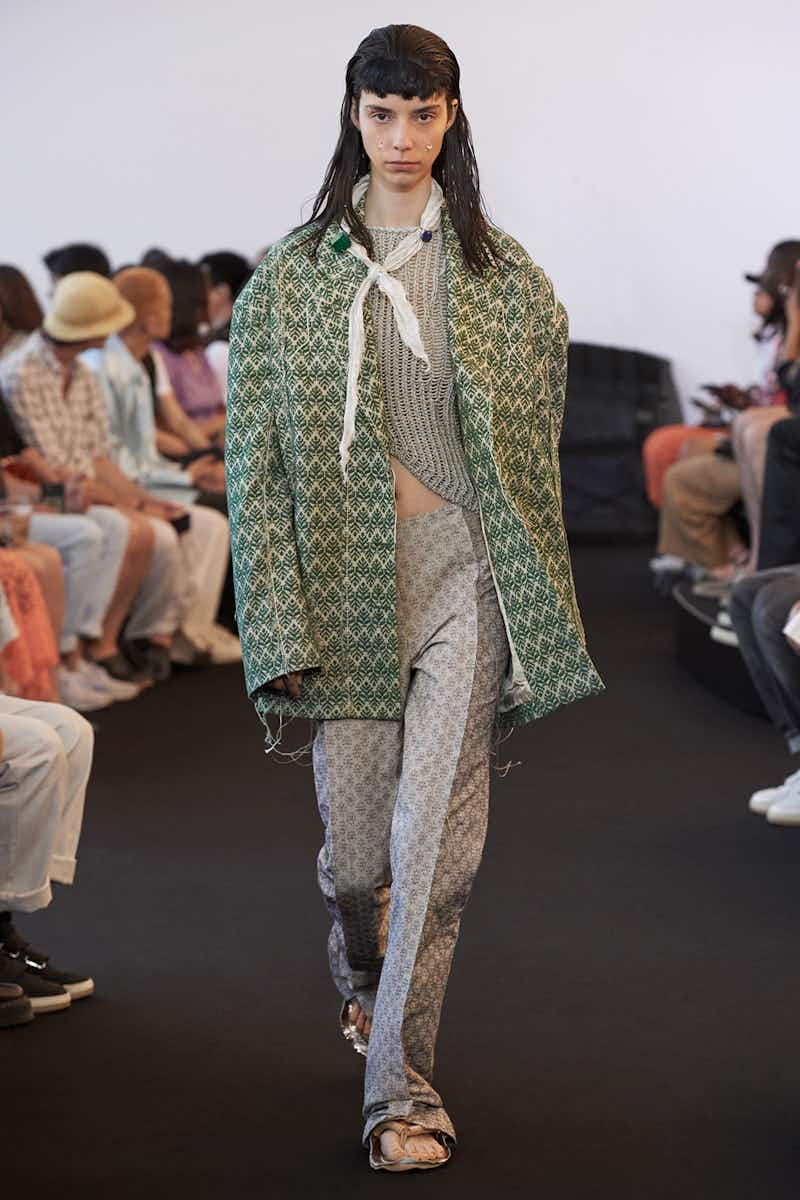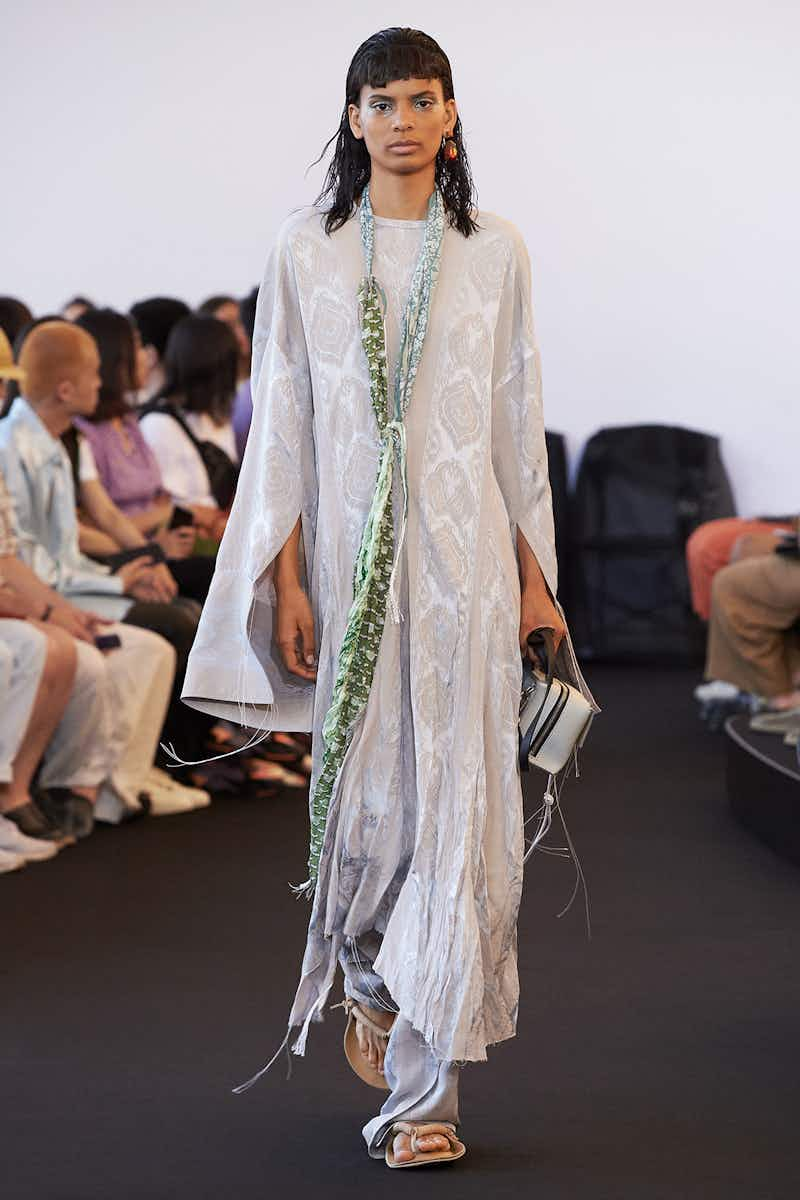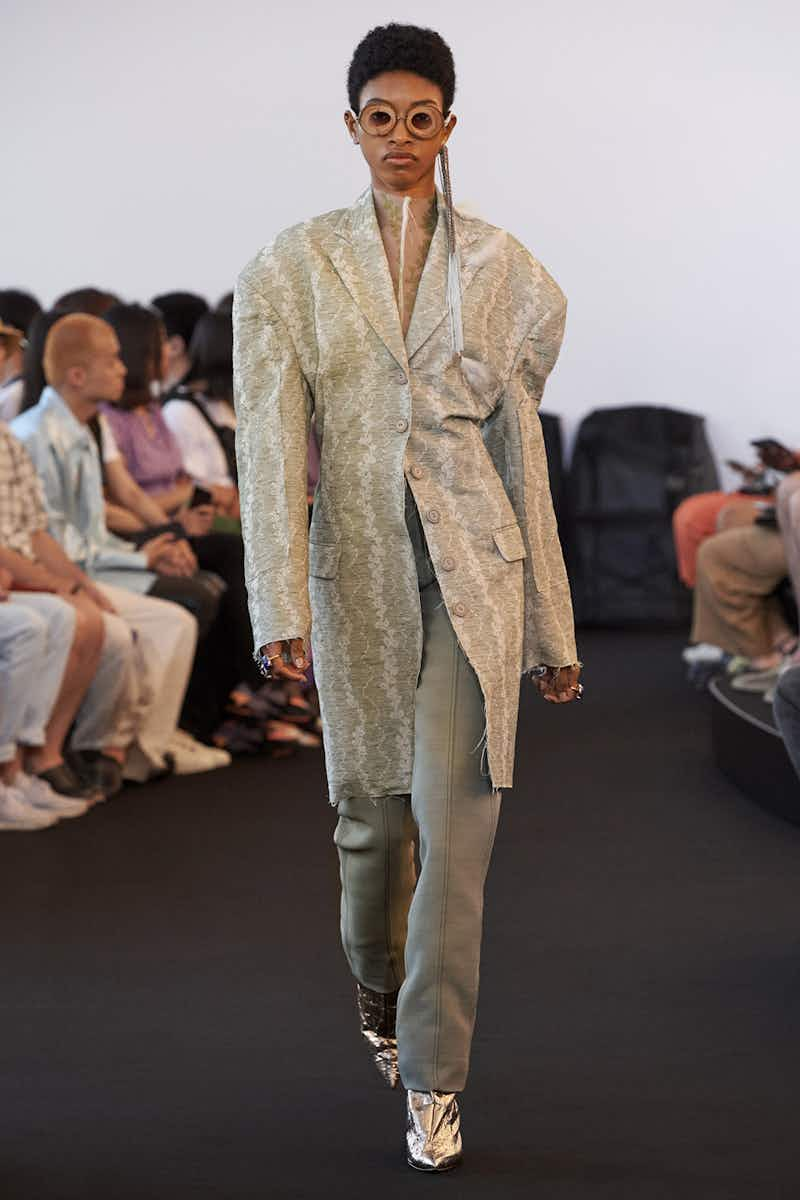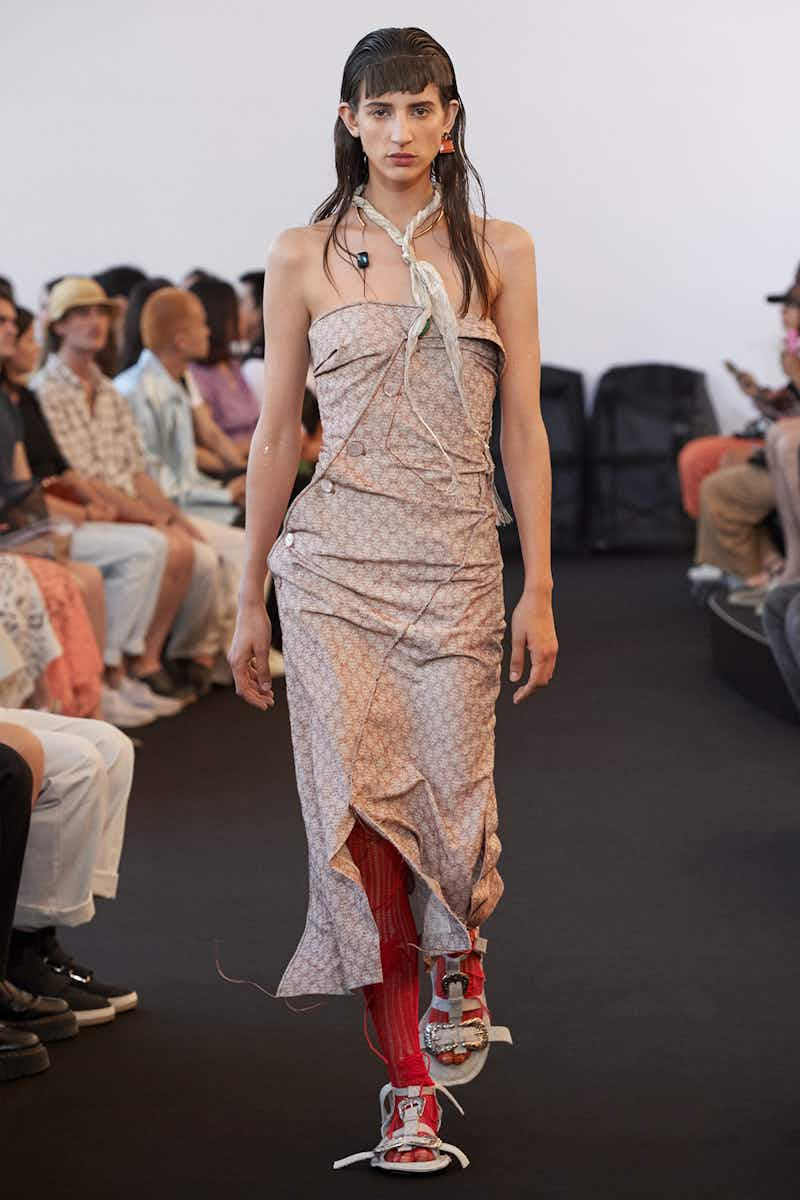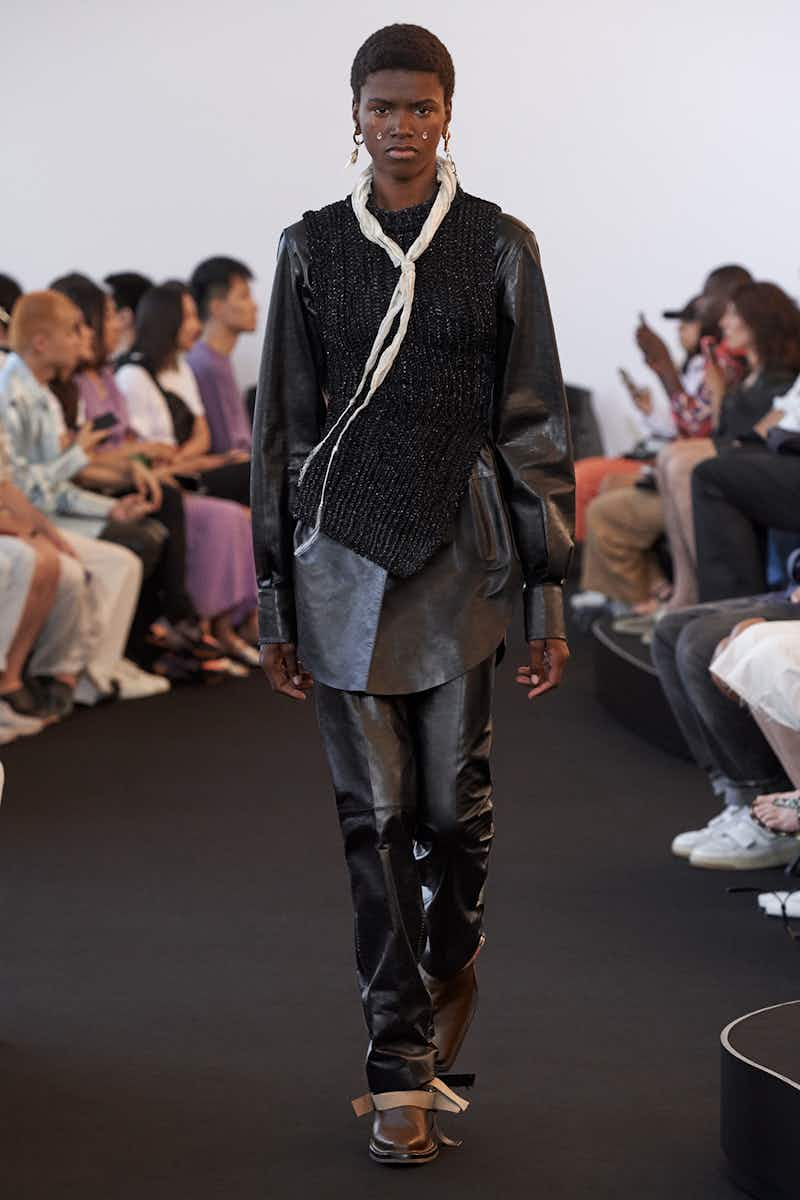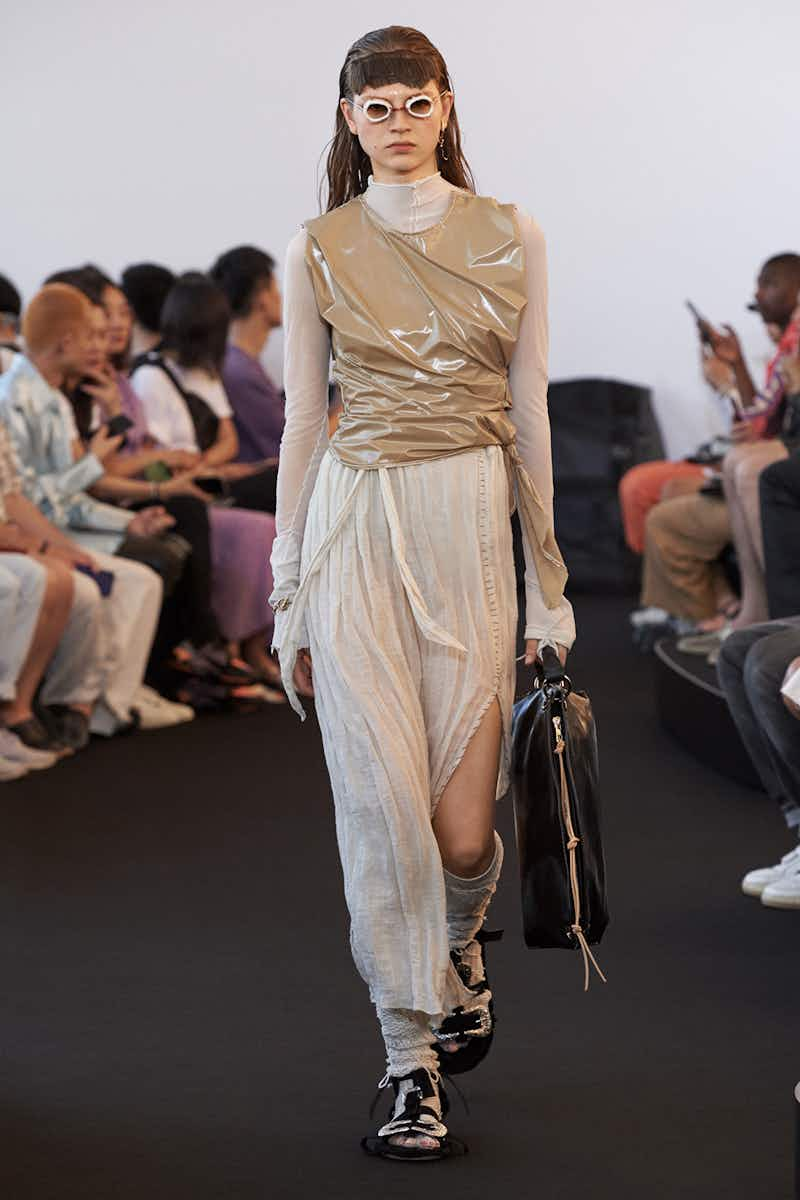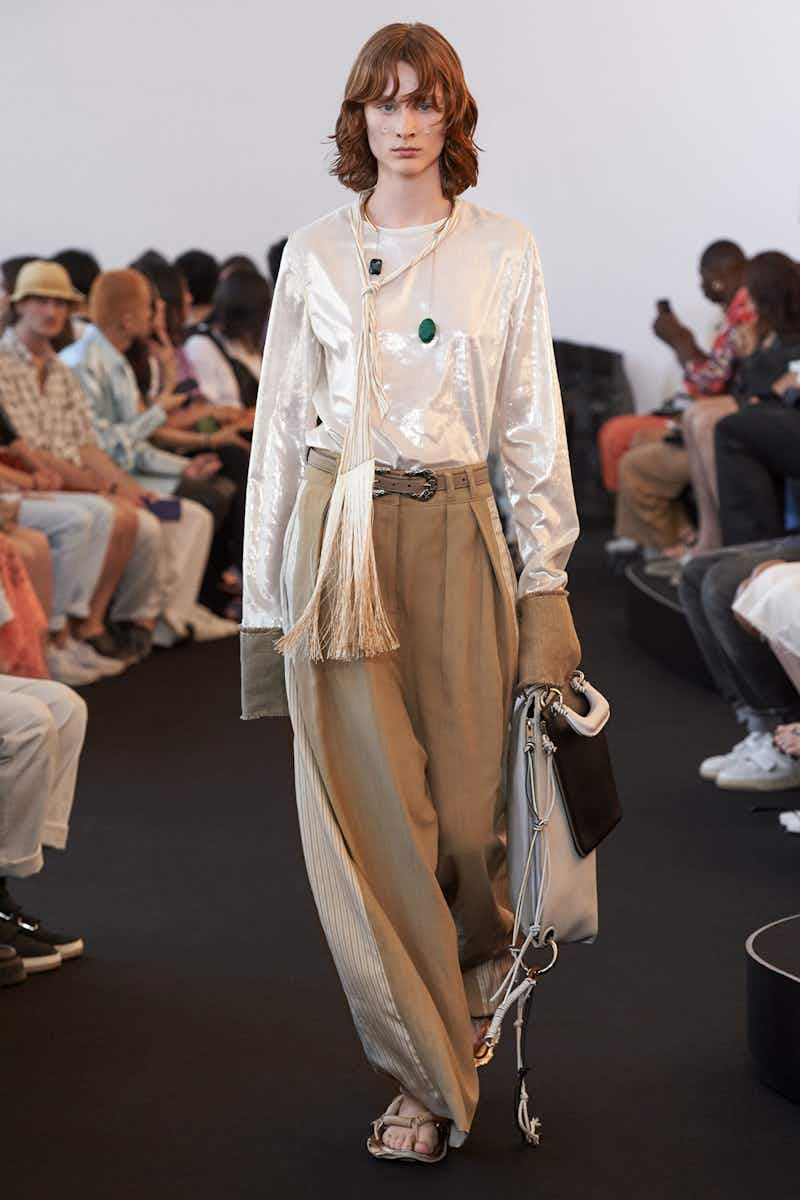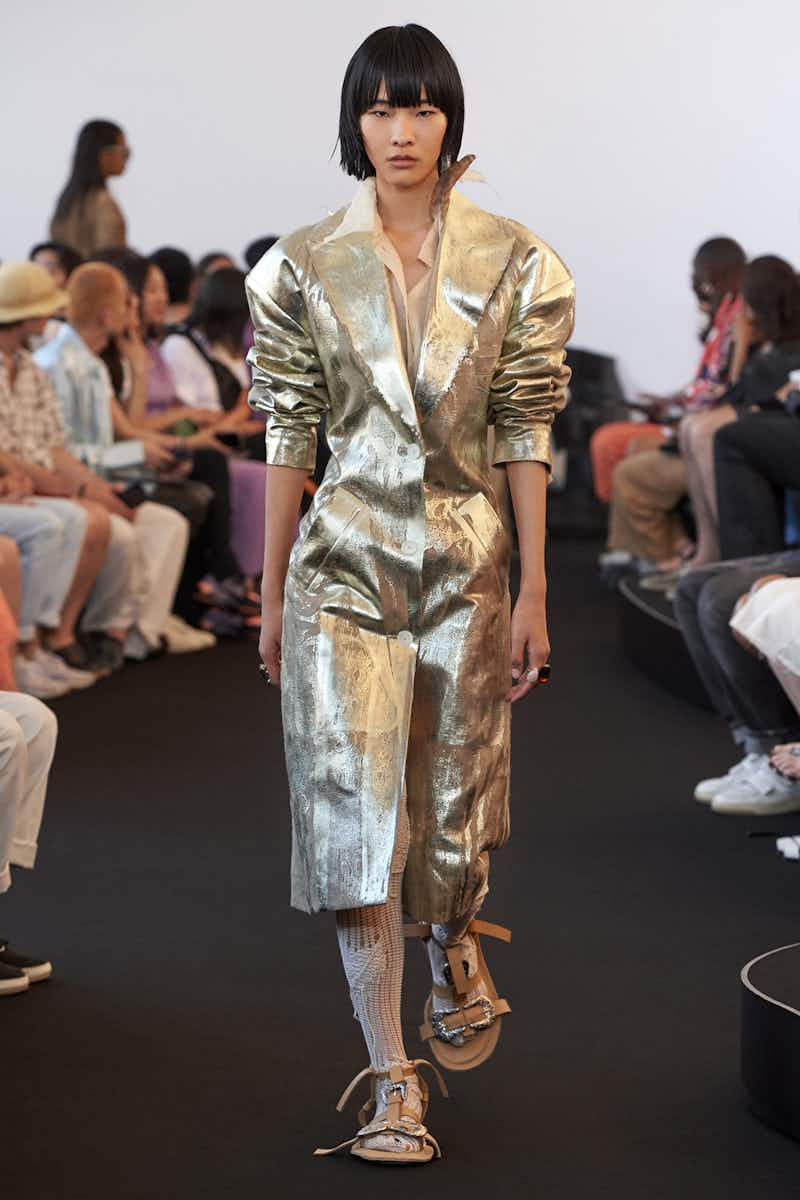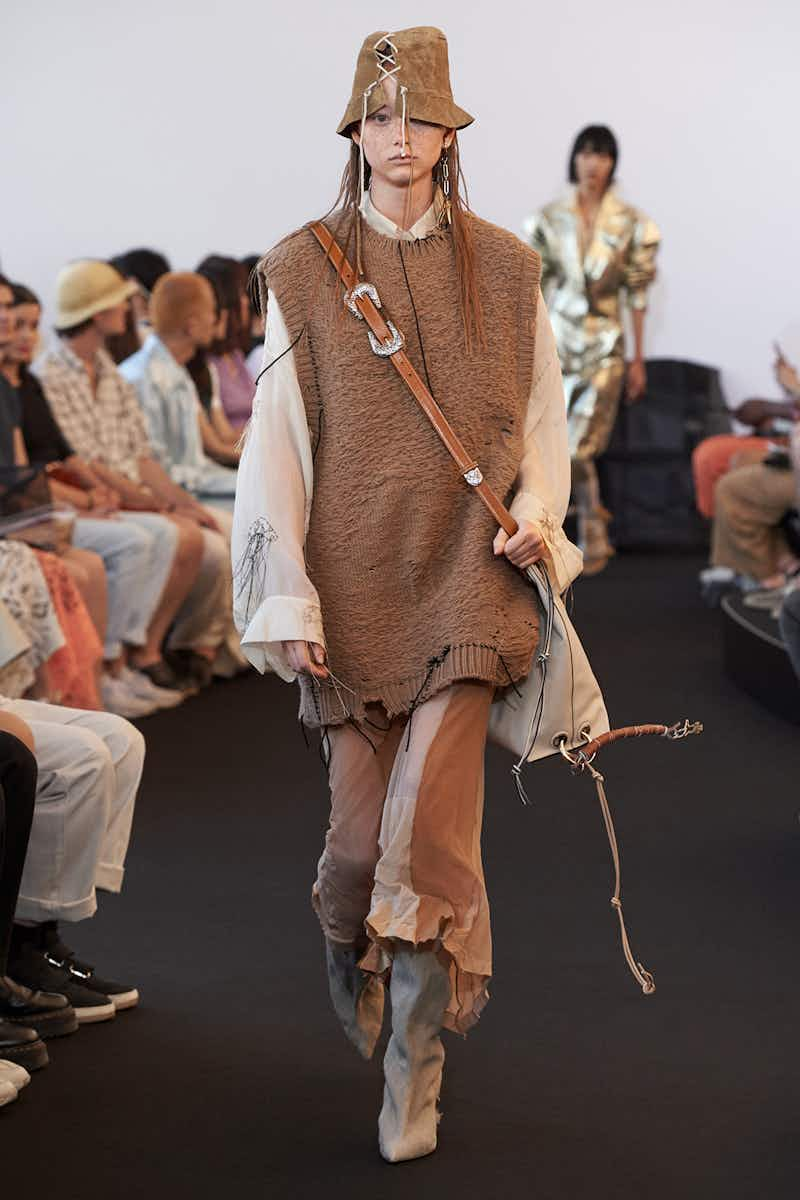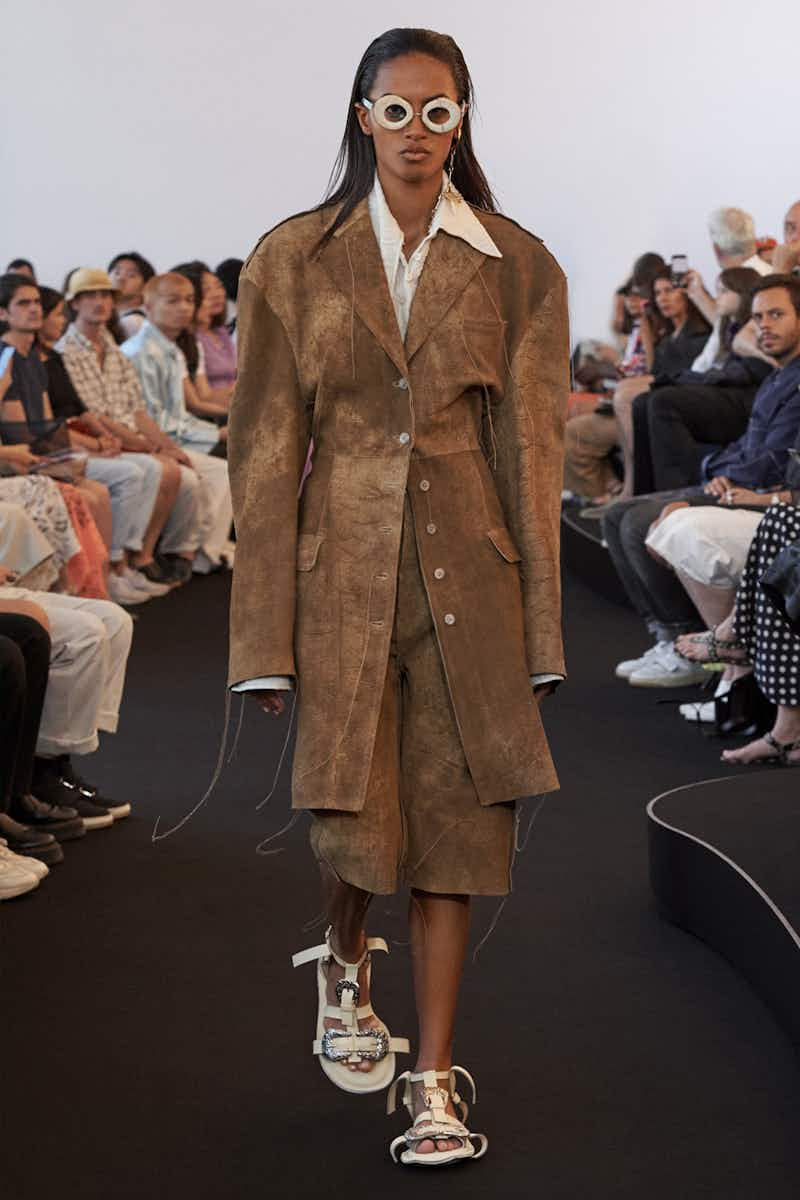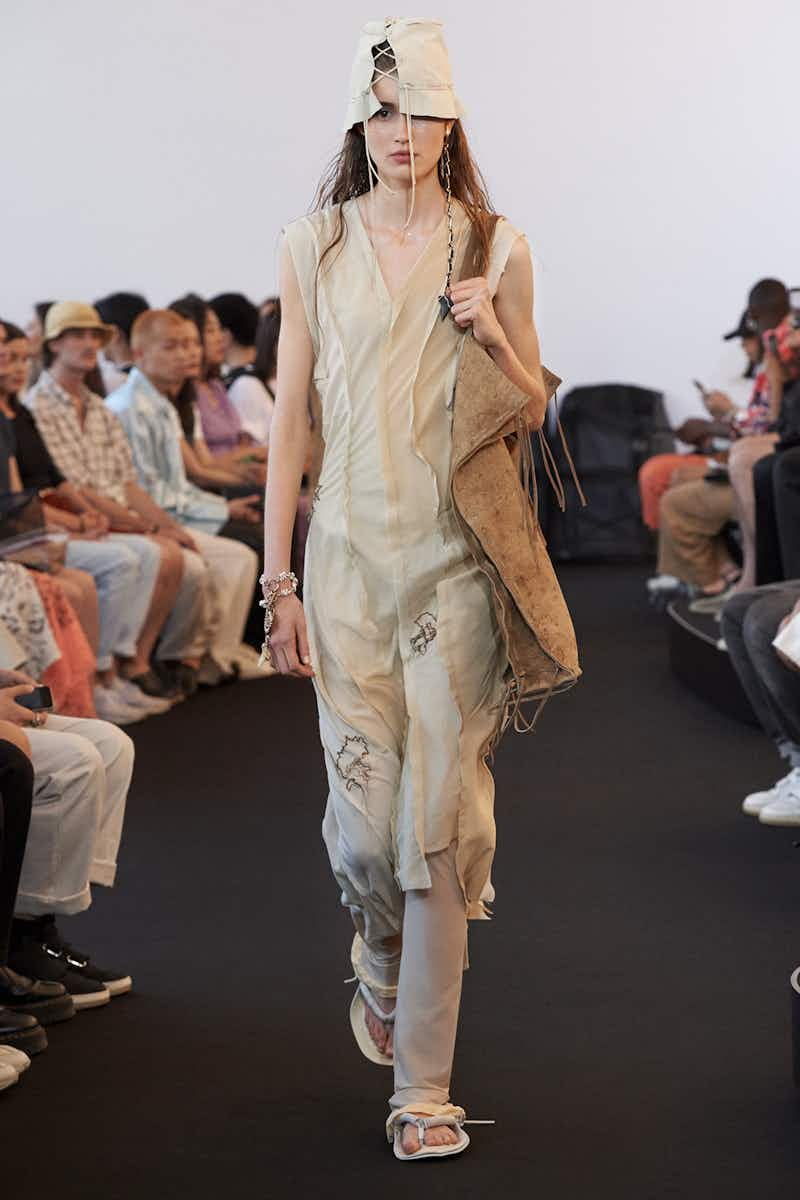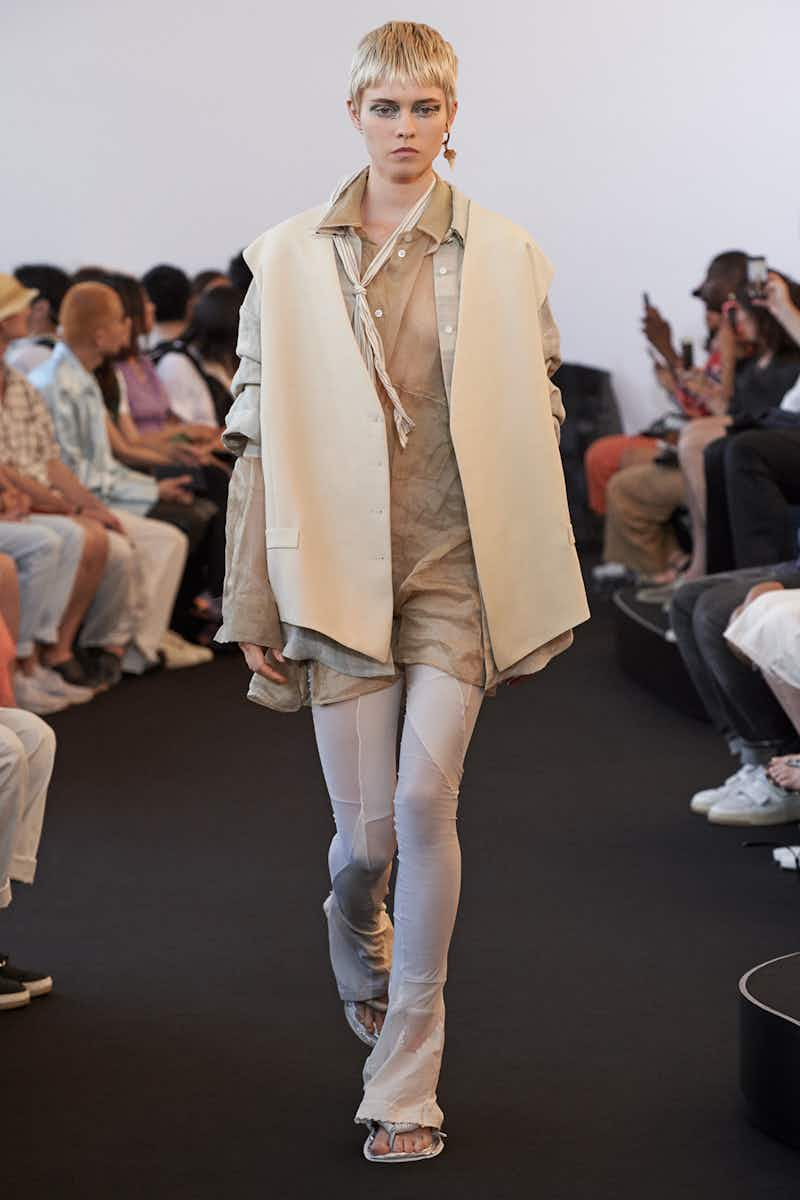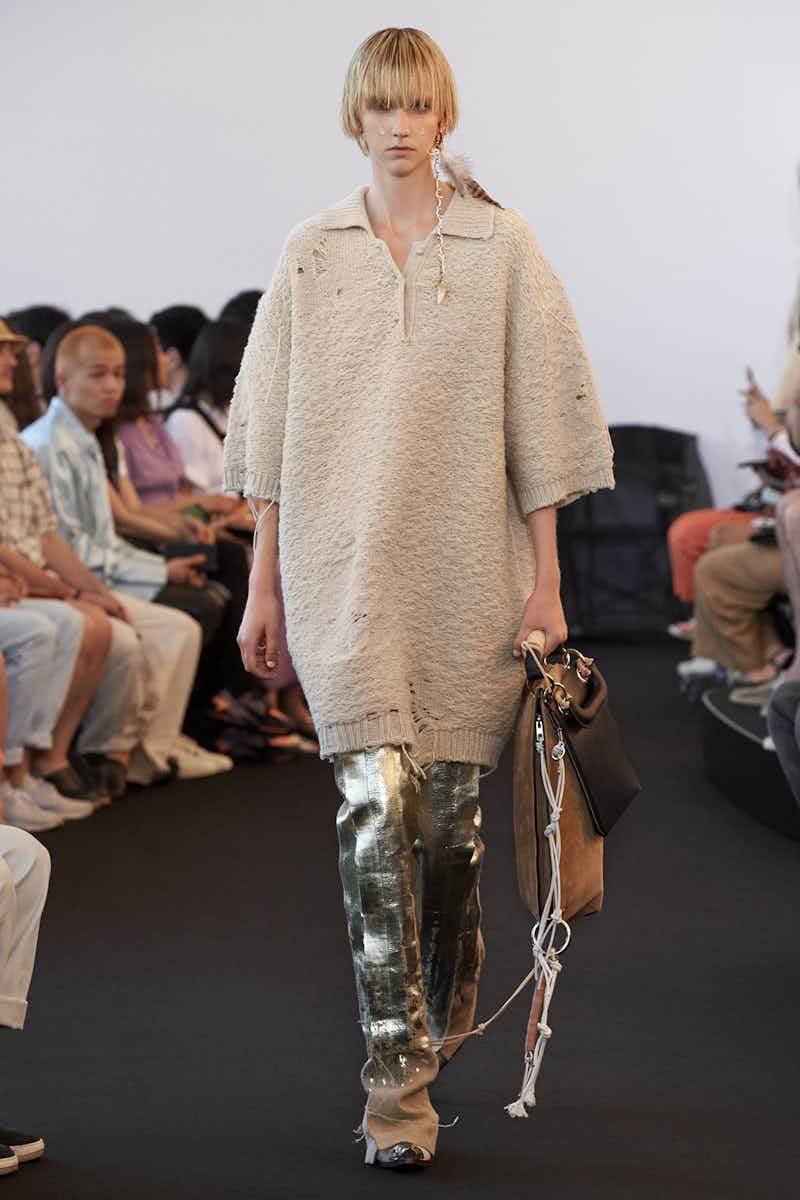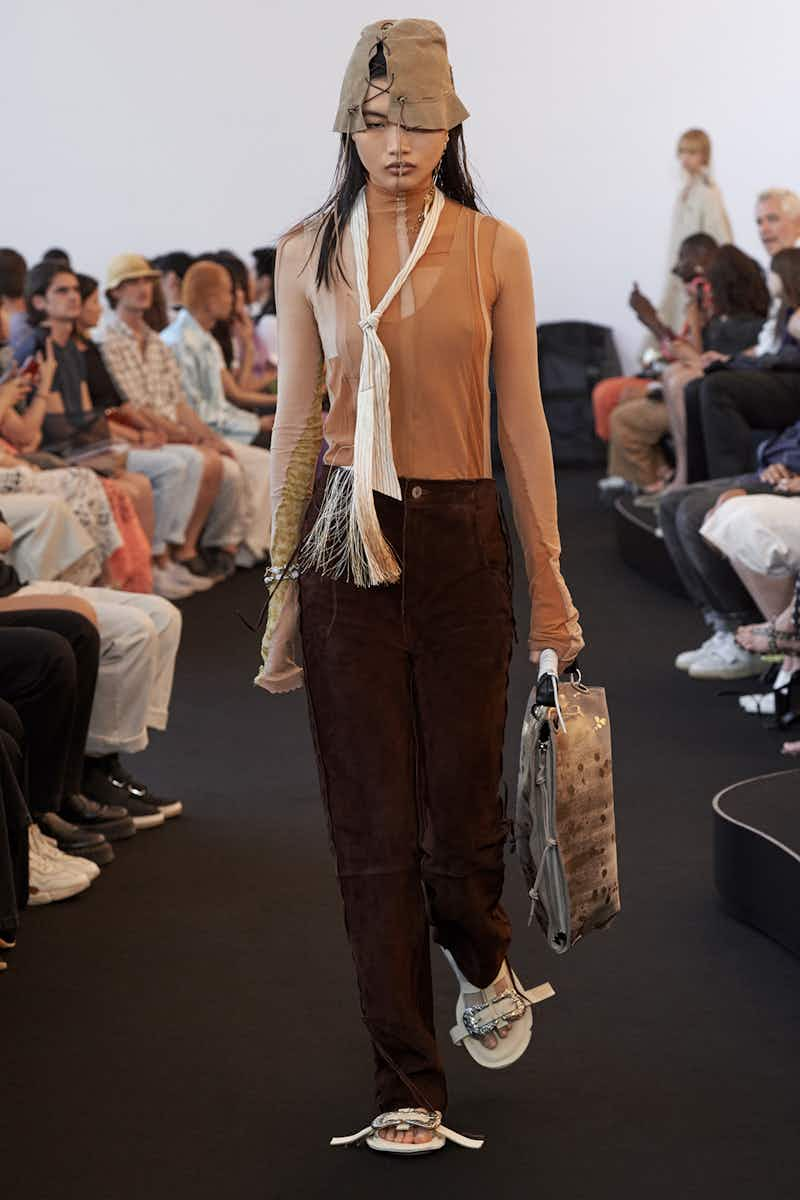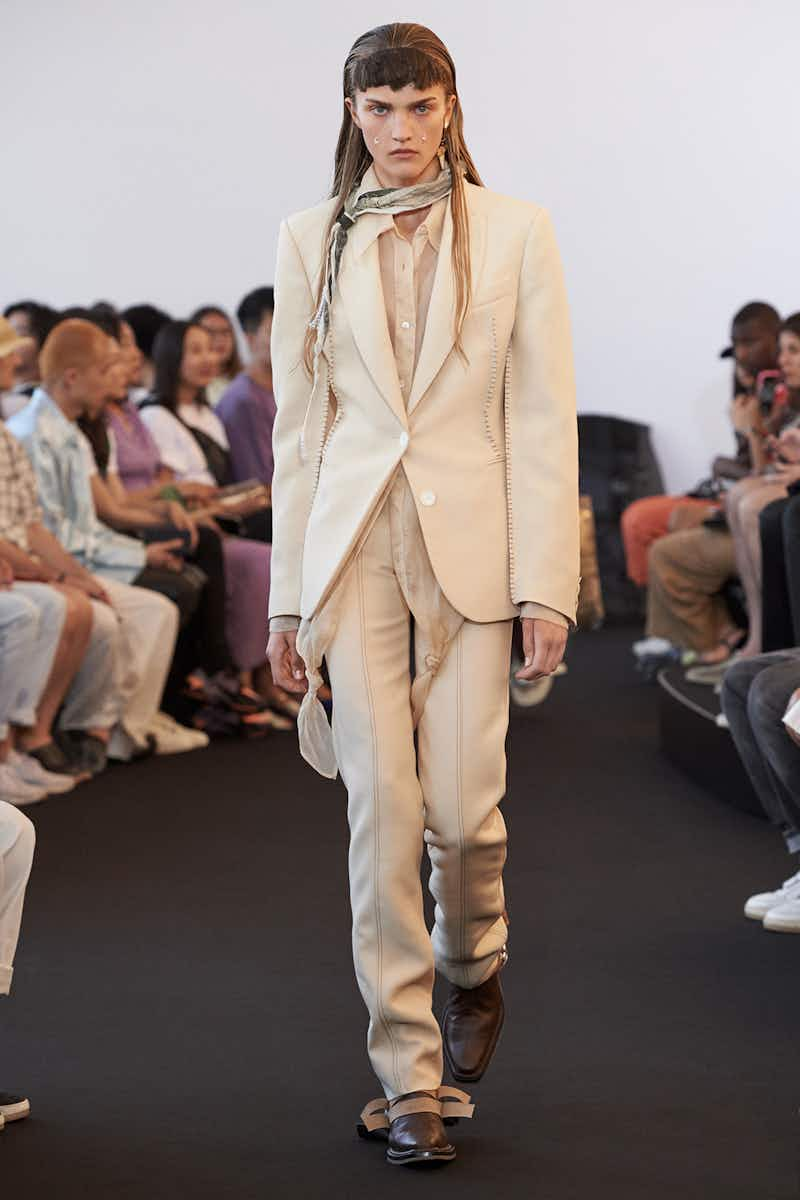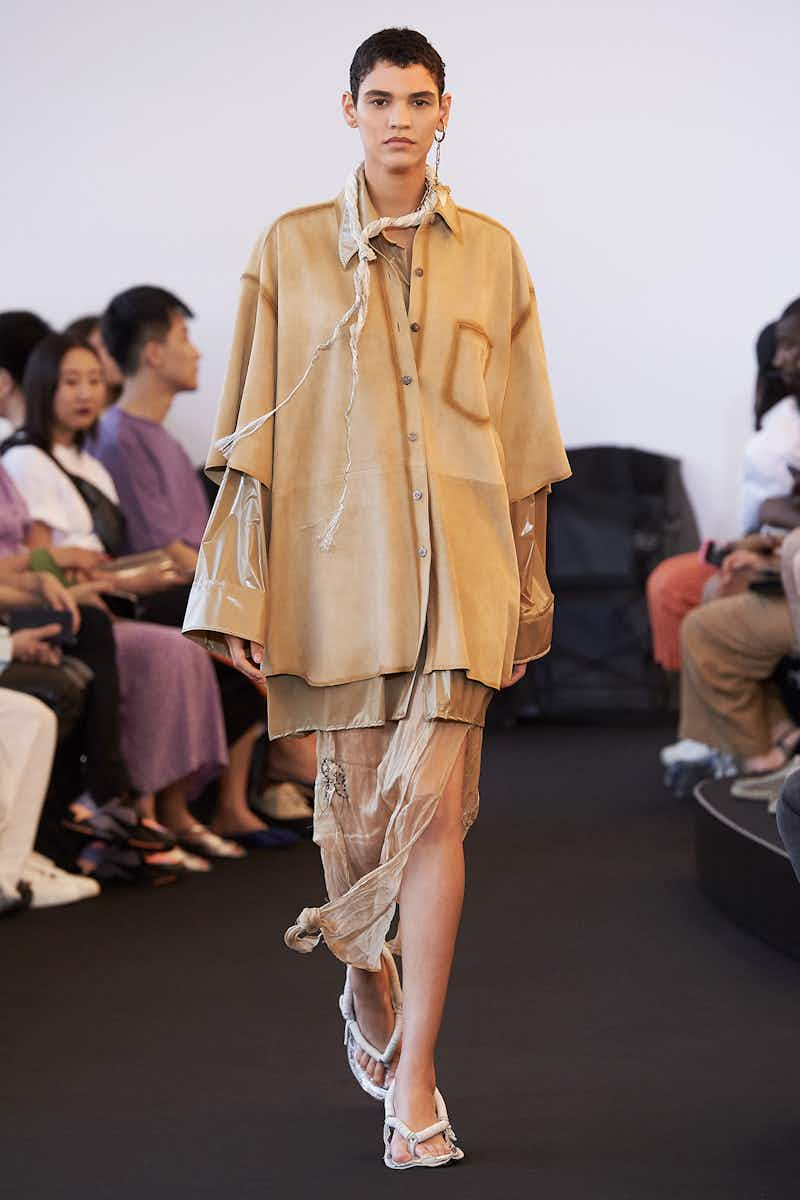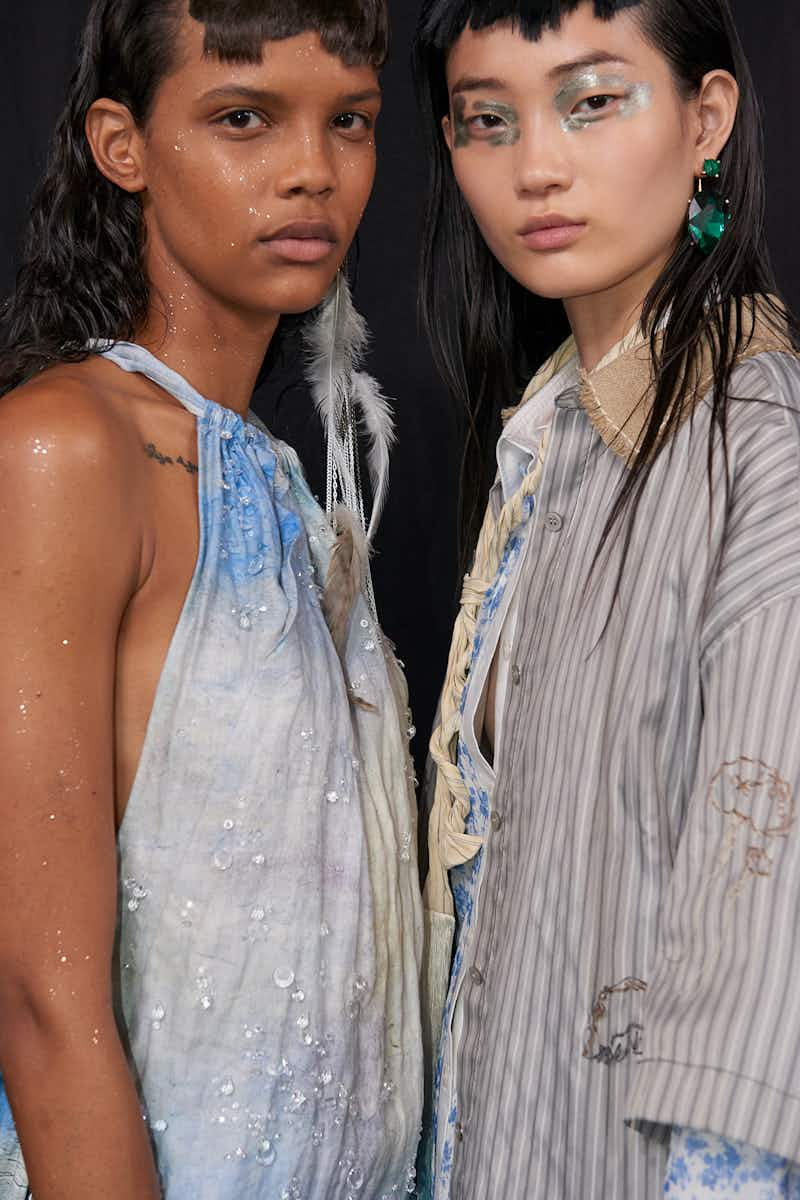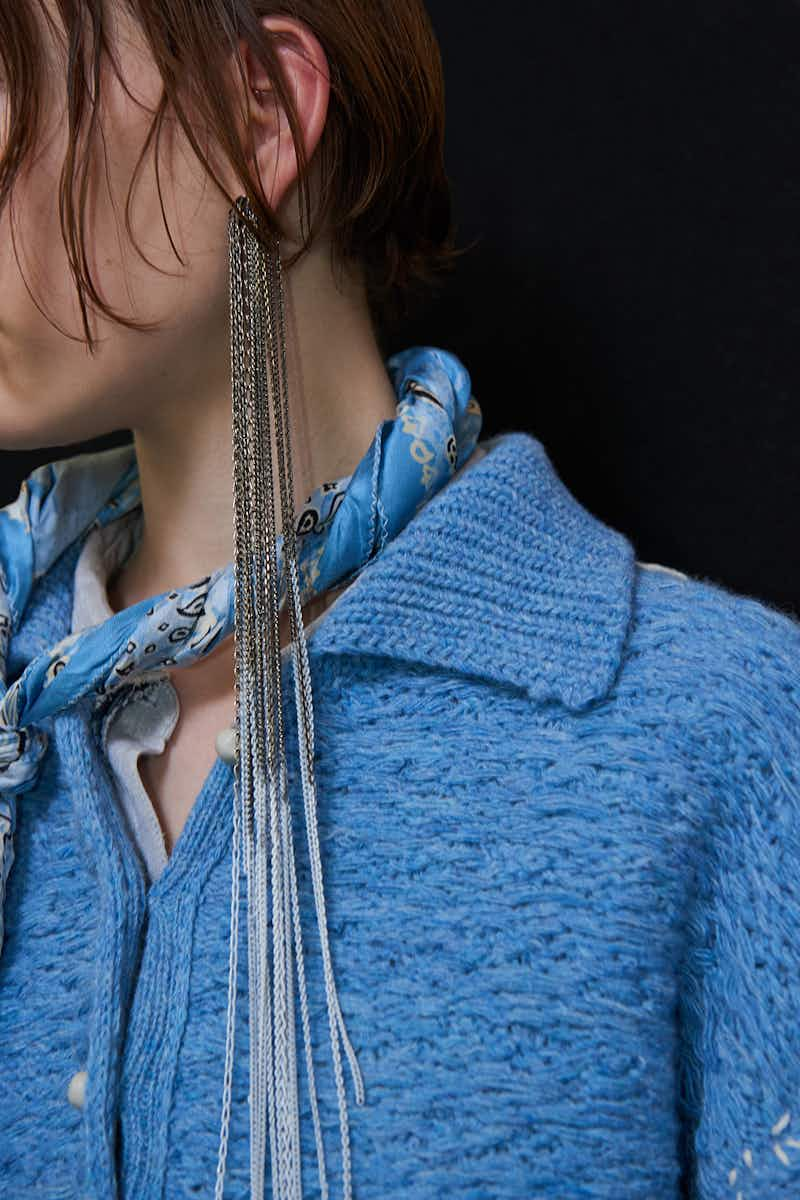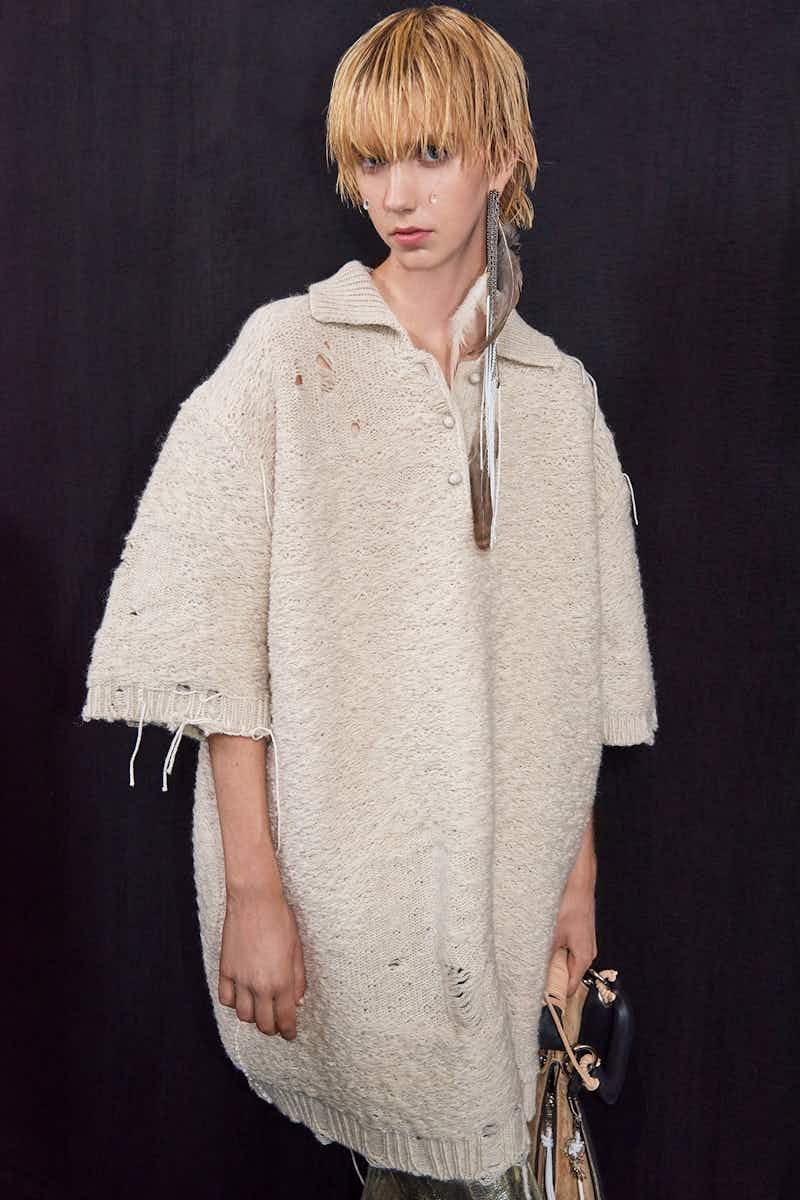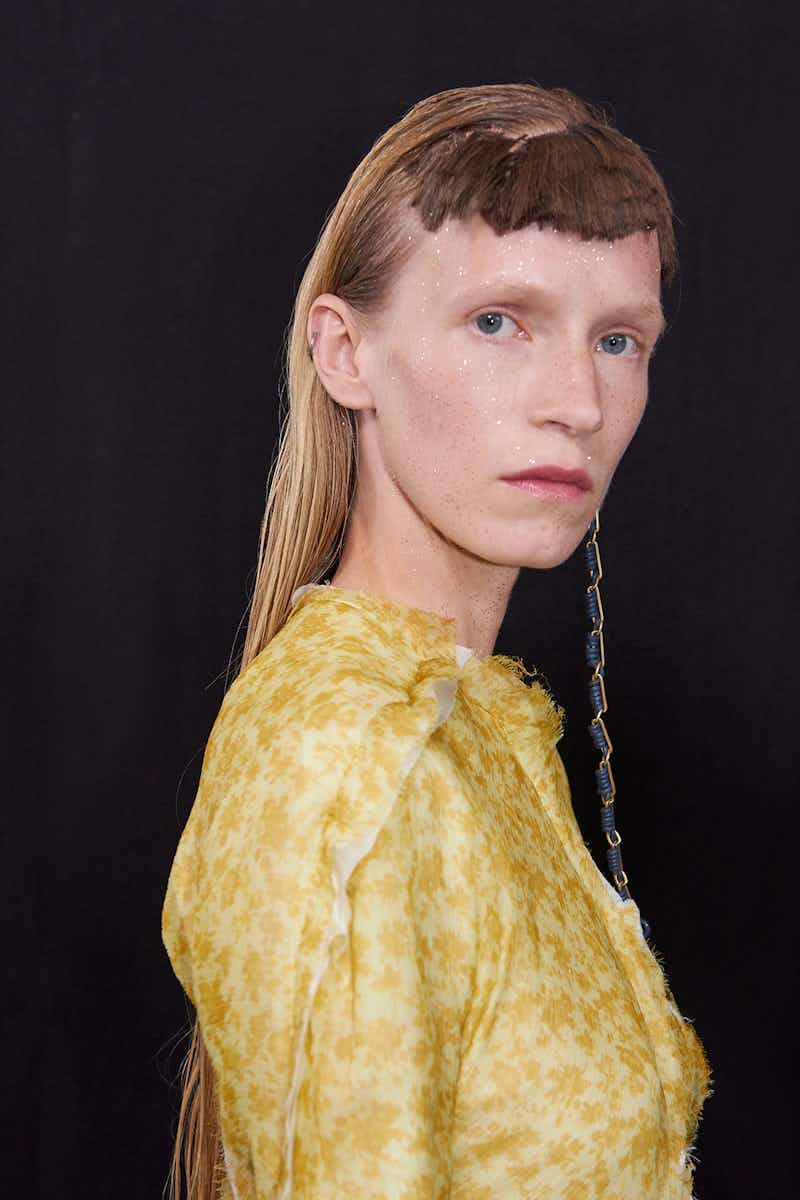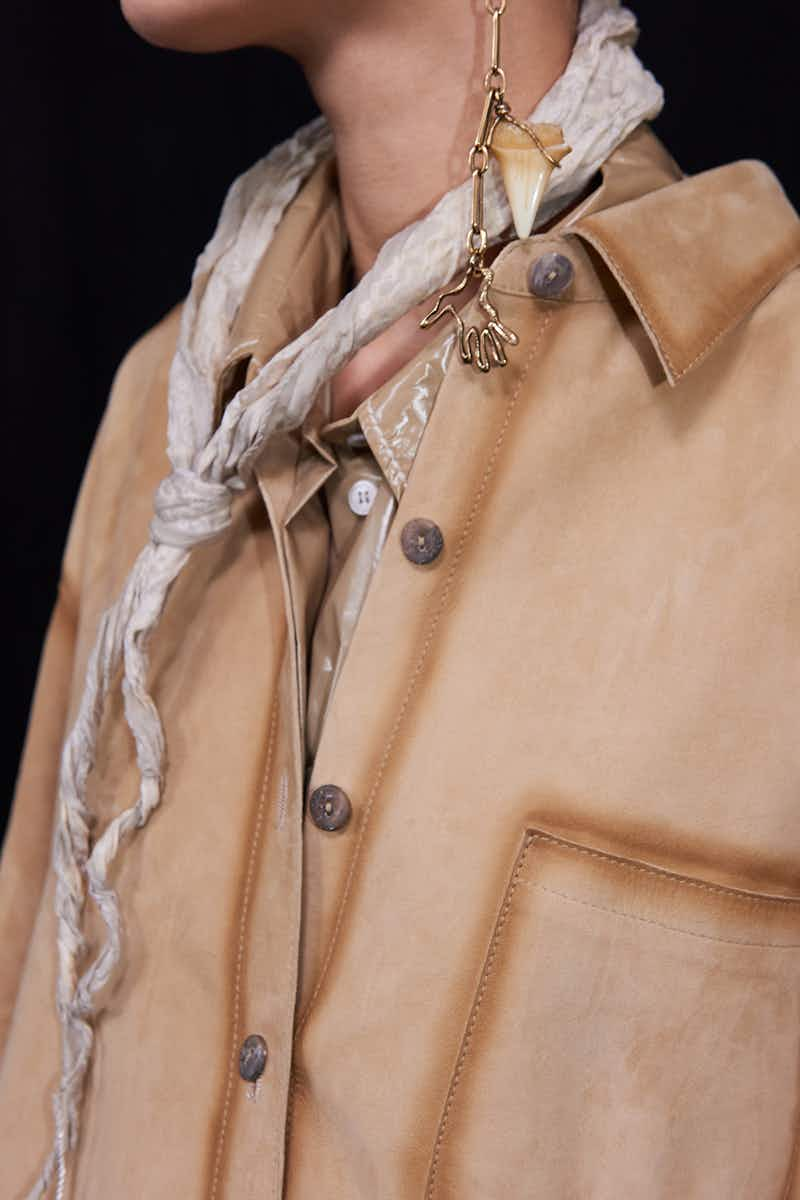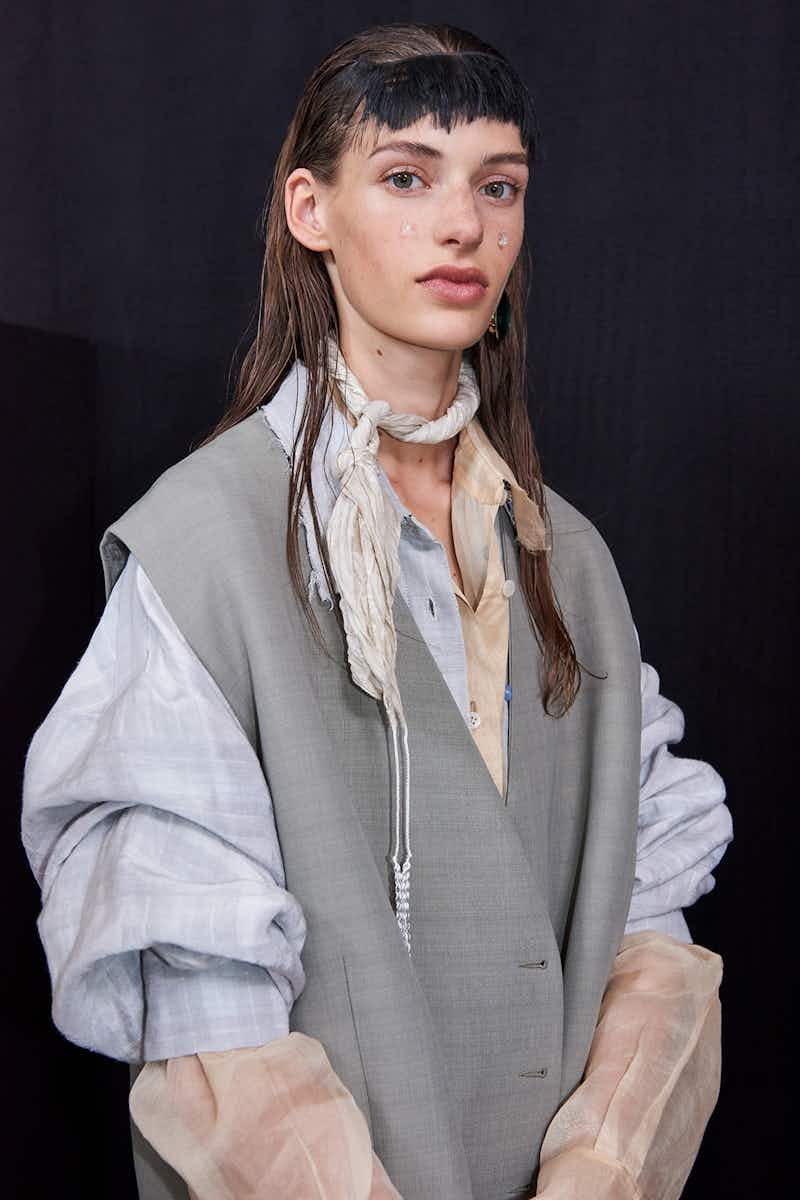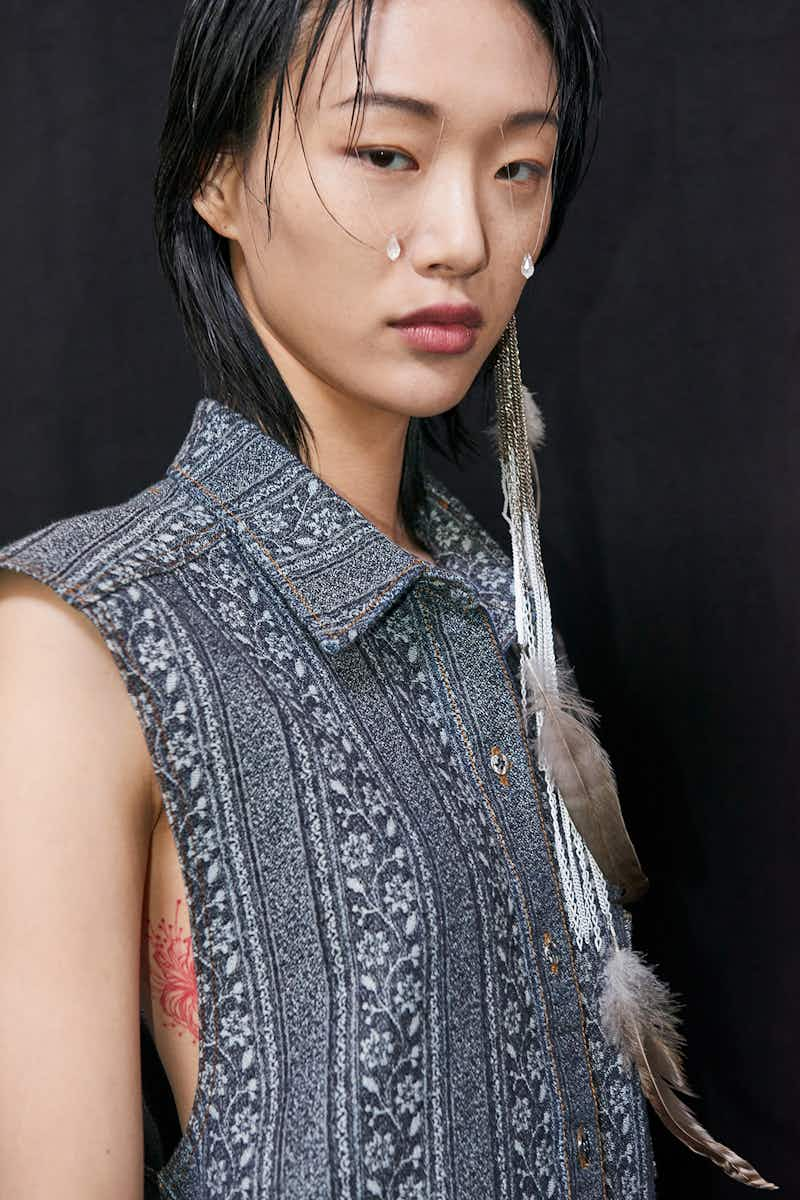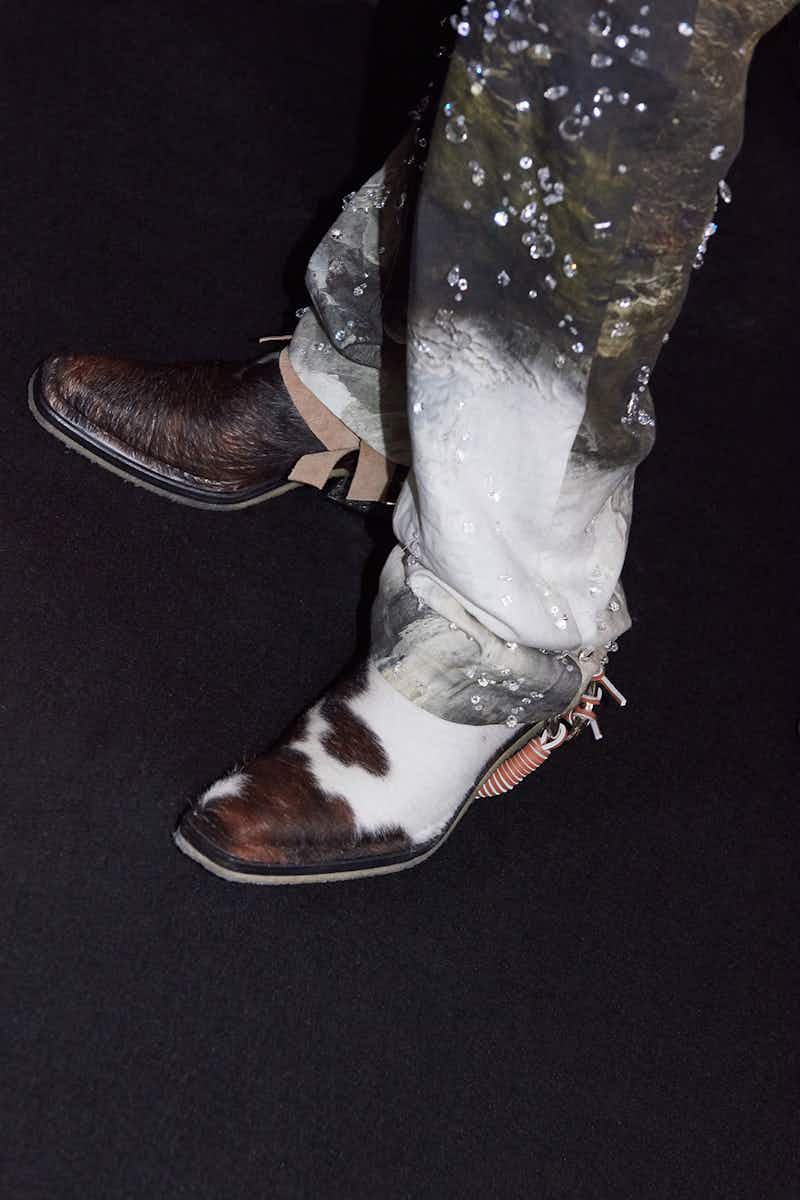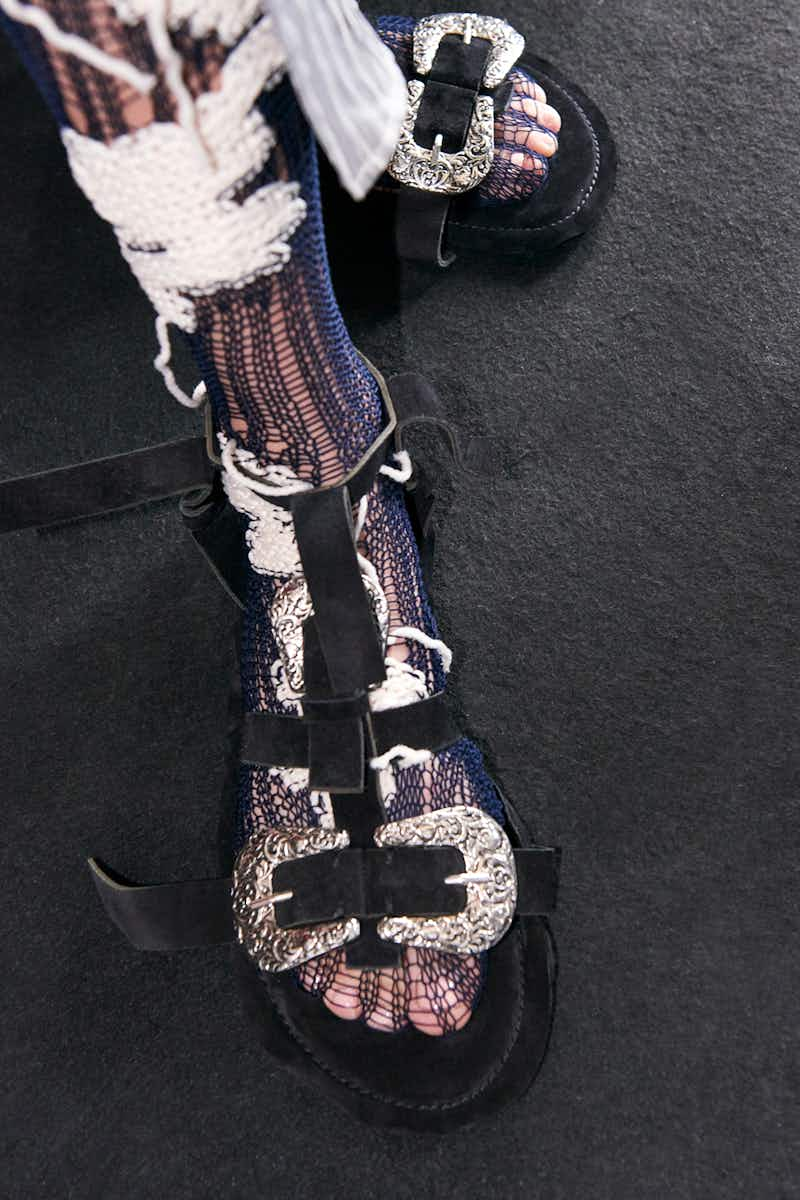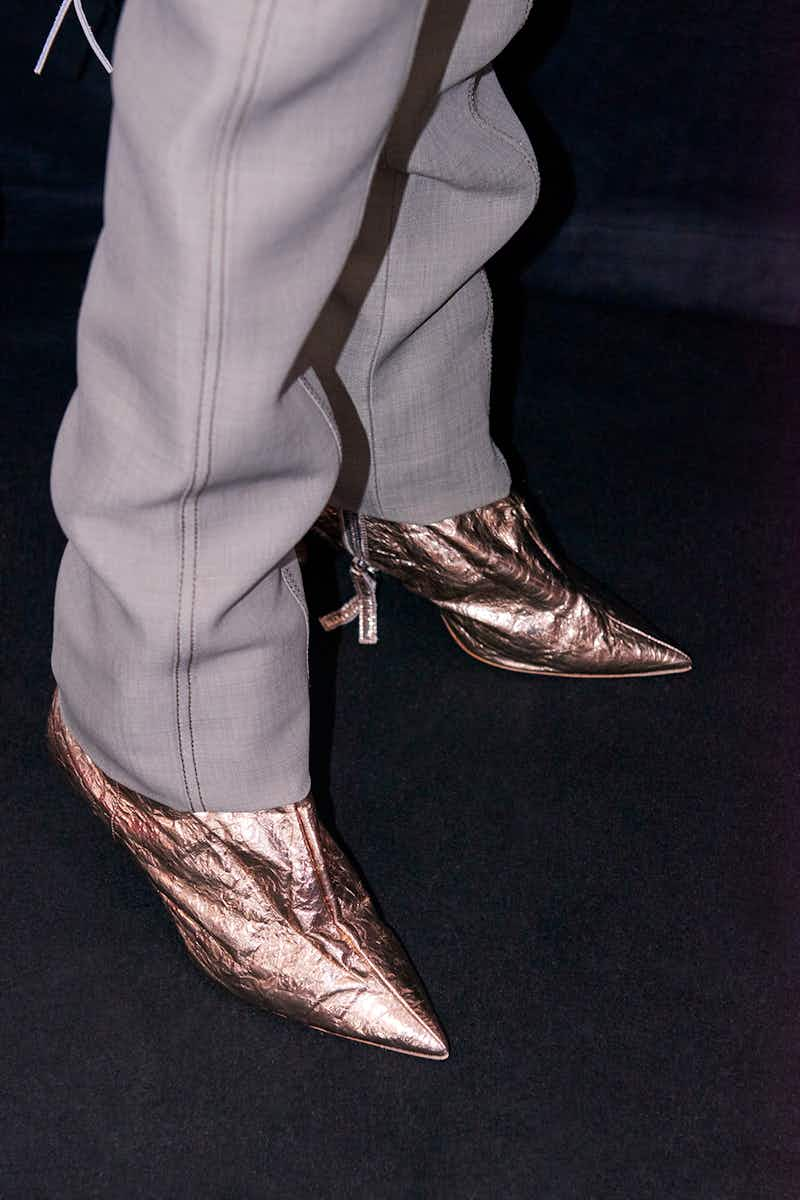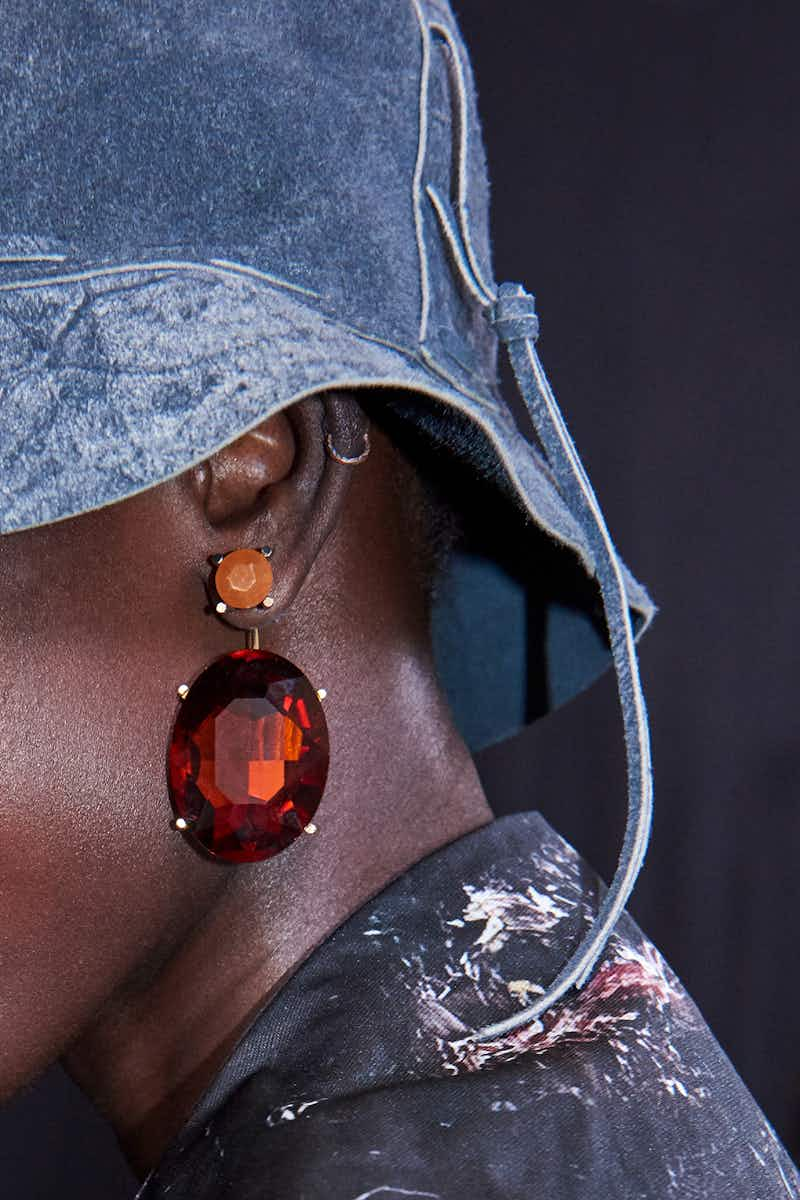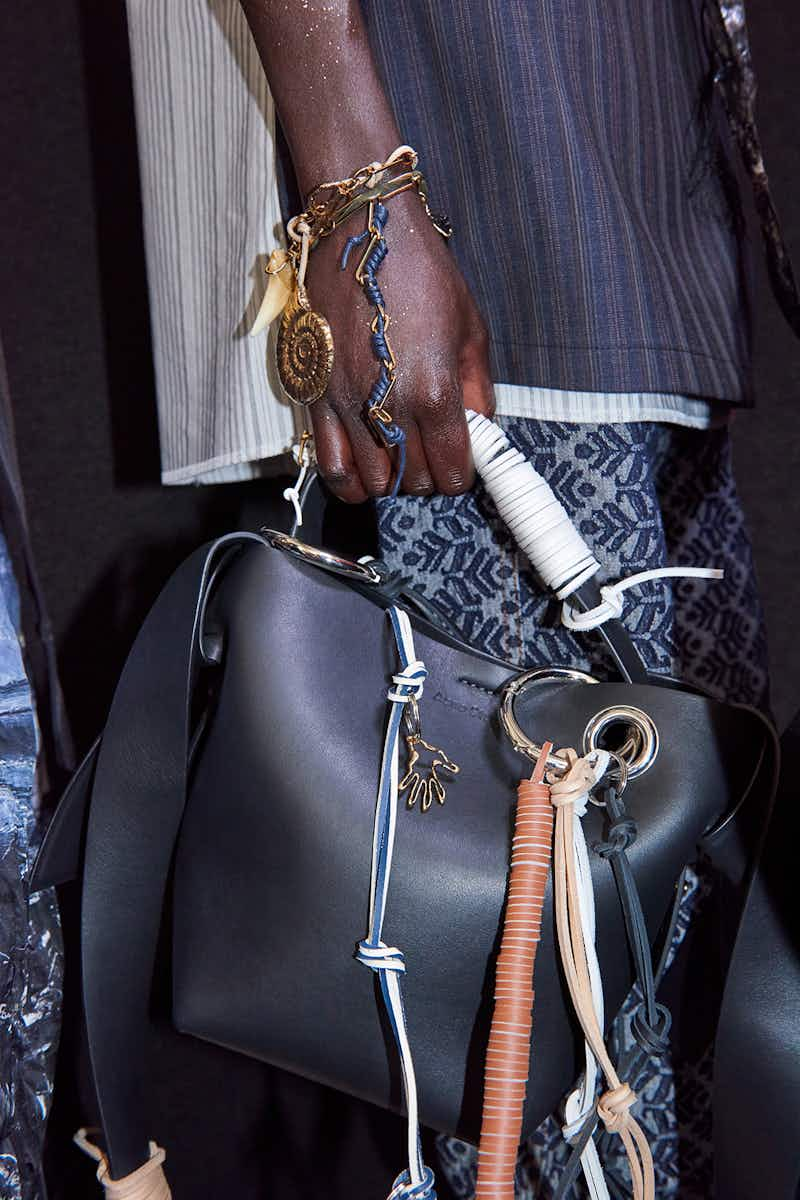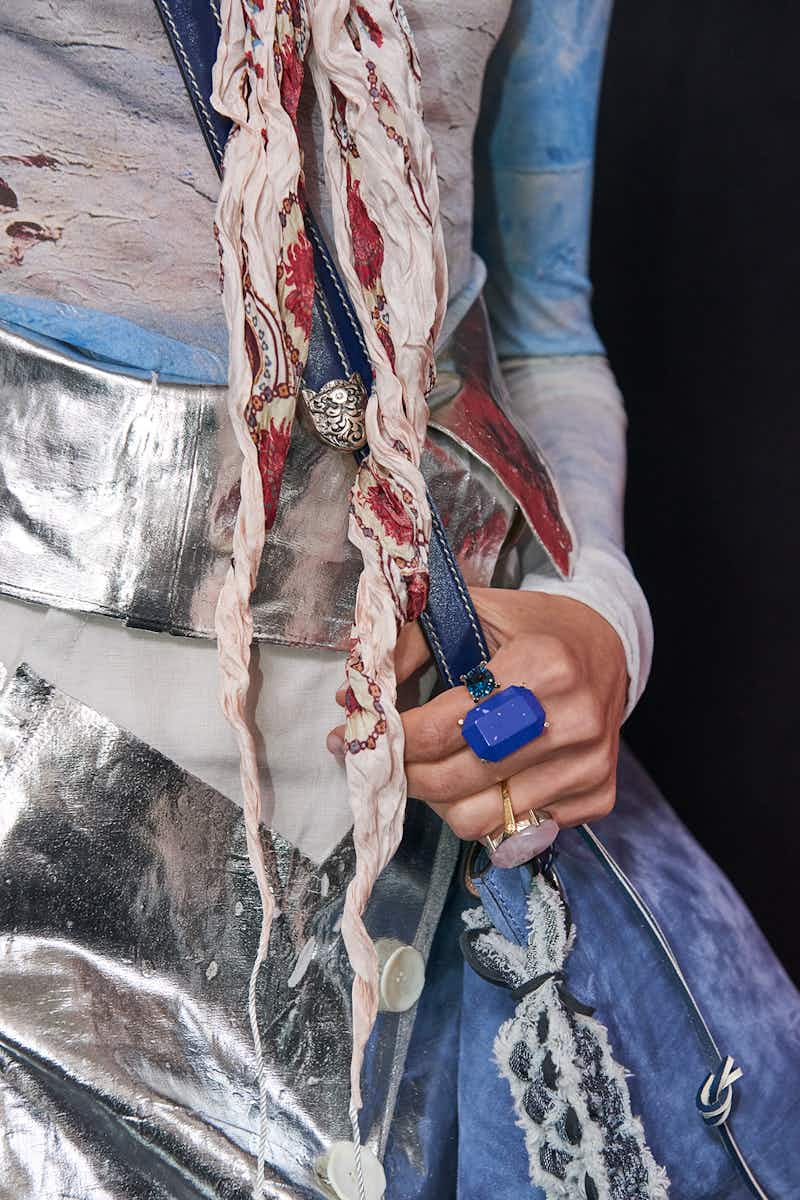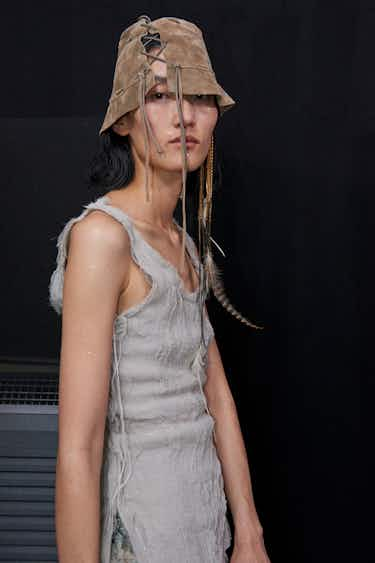 More like this