adidas meets the originals at the heart of their city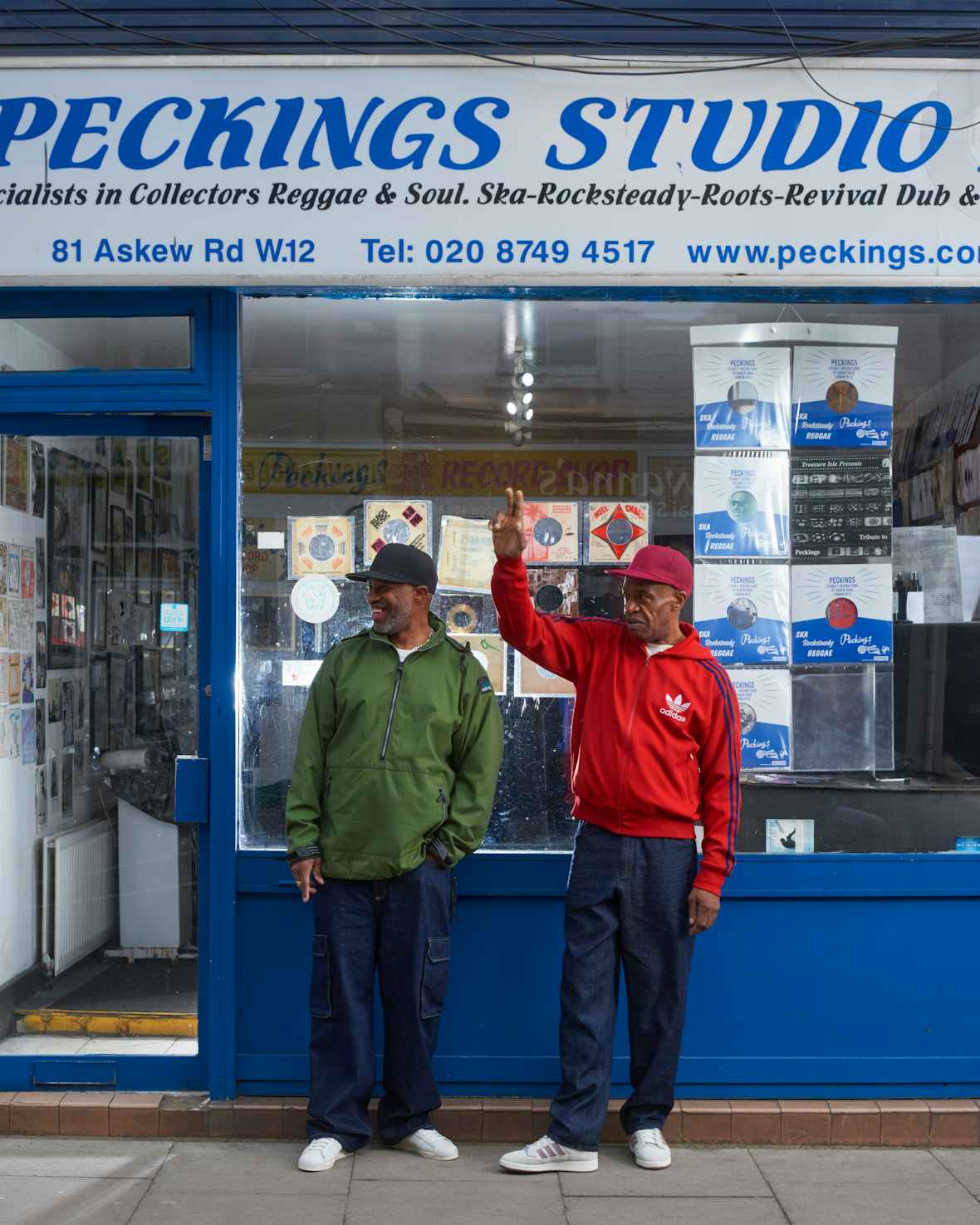 adidas CONFIRMED's new lookbook champions the city creatives at the beating heart of their communities. Read and listen why focusing on originality – from donuts to dubplates – is the key to their success.
In partnership with adidas CONFIRMED
Every city has its characters: people who are as firmly part of the neighbourhood's foundations as its actual, physical landmarks. You know the ones: the shop owners, stallholders, bartenders and baristas stitching together the fabric of a community, always ready with a smile, wave and slice of advice. A product of cosmopolitanism and optimistic thinking, these people are as real as it gets, unique individuals with their own style bringing their personal edge to creative ventures.

If anyone is driven by this commitment to originality and community, it's adidas: from Stan Smiths to Superstars, the brand has set the benchmark for decades when it comes to creating stone-cold classics that ground entire subcultures. Now, the adidas CONFIRMED app lets its members step into adidas' own community and explore a curated selection of adidas pieces, original stories, limited-edition releases and exclusive events.

Sharing this ethos, THE FACE teamed up with adidas CONFIRMED to champion these everyday originals: the respected gamechangers who have earned their stripes by becoming an established part of their community, approaching their creative ventures with unique optimism. If variety is the spice of life, passion is the fruit: it's what creates inner-city legends.

Working together, we created a seasonal lookbook featuring Nuka Nails, Peckings Records, Papo's Bagels and Rita's shot in their own spaces with their most cherished pre-loved adidas pieces and featuring adidas CONFIRMED's upcoming shoes: including the futuristic Orketro 2s and Vegan Stan Smith Recons (fun fact: they're made of corn skin).

If there's one thing, amongst many, that adidas knows best, it's how to remix the past and present to create the future. So, with that ethos in mind, get to know these everyday originals below and hear their stories in their own voices; we'll leave the next chapter to you…

Chris & Duke, Peckings Records
Founded exactly fifty years ago by soundclash pioneer George ​"Peckings" Price, West London's Peckings Records is a legendary shop specialising in reggae, soul and dub originals. Now headed up by George's sons Chris and Duke, they speak about Studio One, Askew Road and the magic of dubplates. Chris wears the Torsion Super (left) and Superstar 82 (right) and Duke wears the Campus 80s (right).

Peckings has been on Askew Road for exactly fifty years – what's it like being an original part of the community?

The community is very diverse now and gentrified but we've been there in the original days when it wasn't. Originally, there was a caff' next door and a tyre shop. Dad (George) came on the road in 1973…he was the first person to sell Jamaican music in the UK. Peckings came to Shepherds Bush on Askew Road and made it very famous because it was the only place you could buy Studio One so people came from all over the world and the UK. I don't think there were any soundsystems in the 70s or 80s or 90s that didn't visit Peckings.
Your father was a soundclash original – how did he pioneer the subculture?

Yeah so back in the days my Dad, Coxsone Dodd and Count Machuki were the three original members of Downbeat Sound. Dad would be the organiser for the things and Count Mochuki would select the music as he was a selector and the first micman long before King Stitt. When Coxsone went and did farm work in America he'd send back the 78s or the rhythm and blues music they used to play. But the first time (my Dad) set up Duke Reid and Coxsone: that was the first time there were two soundsystems playing together in a clash in Jamaica at the time. So it was a good dance, packed!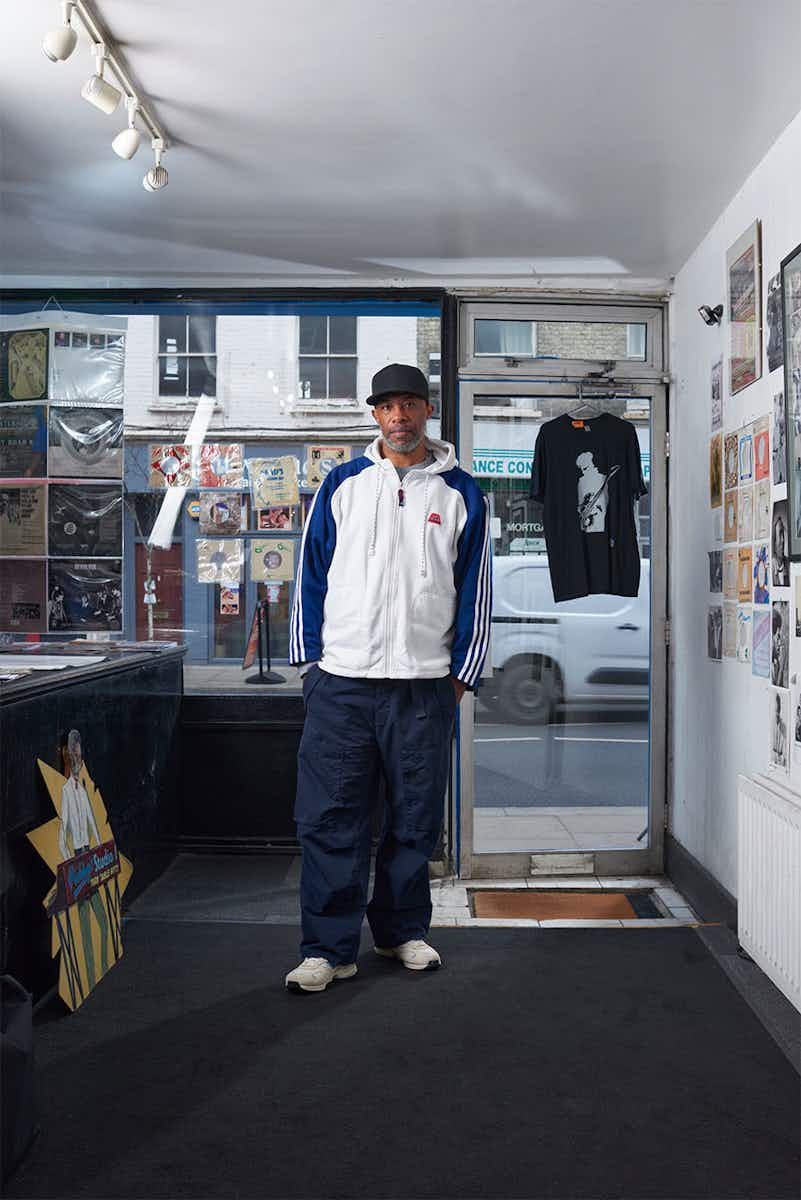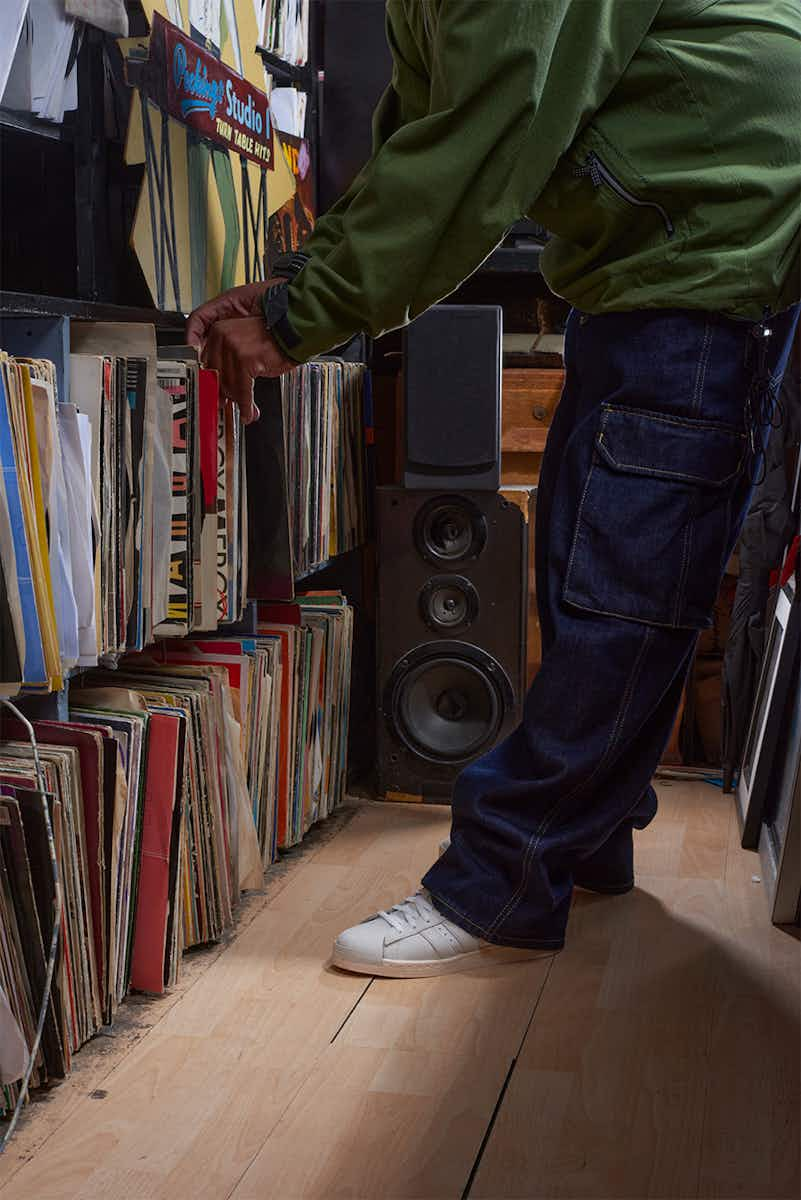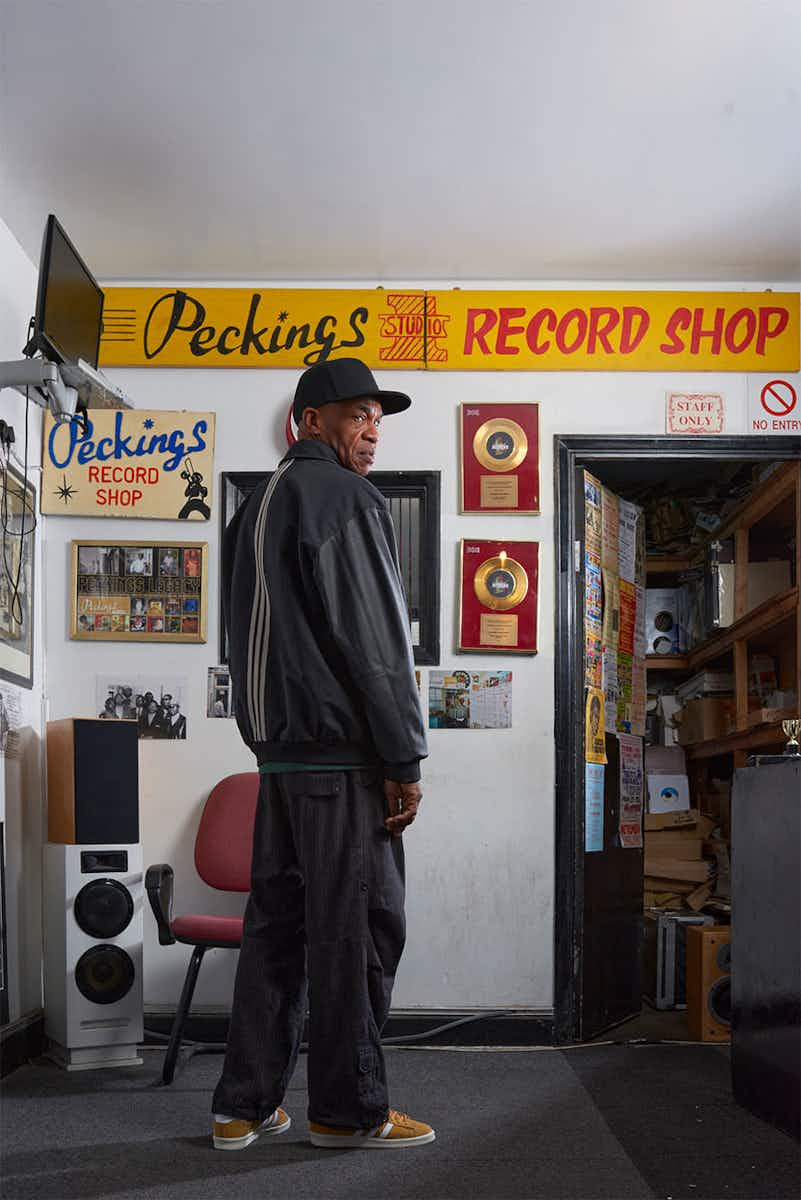 What's your most prized record in your collection? Any original pressings?

Bob Marley's Selassie Is the Chapel. When it was recorded originally it was done by a guy called Mortimer Planno. He only had a few on white labels and sent one from Jamaica to my Dad exclusively. That record on the original white label…that's my most prized record!

What are your memories of adidas growing up?

At school, adidas was the biggest brand. We played football and it was all about the Superstar tracksuit and sneakers like the adidas Gazelles, adidas Jeans, adidas Court, adidas Samba, adidas Kicks…I can reel-of all these names because I owned all these trainers at one time or another. Everyone wore adidas Superstar football boots: they were my boots from second year to fifth year playing for my borough. It's my brand! I'm old school – going to New York in the 80s – everyone was wearing adidas. It's the one.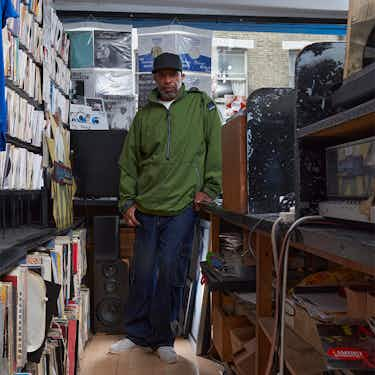 Listen now:

Chris on the magic of dubplates
If you live in London, you don't need educating on Rita's: starting out in a converted toilet in Dalston, Missy and Gabriel have turned the American-inspired eatery into a wildly popular gastronomic destination, opening on foodie hotspot Lexington Street. Hear them chat about creating unique dishes, their Soho homecoming and keeping things fresh. Missy wears (from left to right) the Trezoid PT, Torsion Super and the Centennial 85 Hi. Gabriel wears (from left to right) the Superstar 82, Torsion Super and the Stan Smith Recon.

What was the original inception of Rita's?

Missy: The first version of Rita's opened in a nightclub in Dalston in the summer of 2012, which was unofficially – but according to many – the best summer ever. It wasn't actually in the toilet of the nightclub as lots of people think, but the area that was the upstairs bathroom was converted into a kitchen with very little money. We just opened it up and cooked food and made the drinks that we were missing in London. And it turned out that lots of people missed those things too.

Gabriel: We were looking for an outlet where we could have our friends, music and a good vibe. And you could be there late and eat approachable food, but also interesting and new things that people maybe haven't had. We'd been fantasising about all of our time that we had spent in places like New York.

Is it important to remember where you began?

Missy: I think so. For us, I don't expect everybody else to remember. But I think it holds a very nostalgic place for not just Gabriel and I and I think it's nice to remember what it was born out of, which is this kind of youthful tenacity and adventure seeking, before the food boom that we've had in London that we experience now. And we don't want to look to the past forever, but we do fondly look on that time and I think a lot of other people do too.

Gabriel: In 2012 there was something in the water, something weird going on. Things happened – you could get things done and people responded – everyone was so hungry but also happy. If you started something in 2012 – you're still doing it now!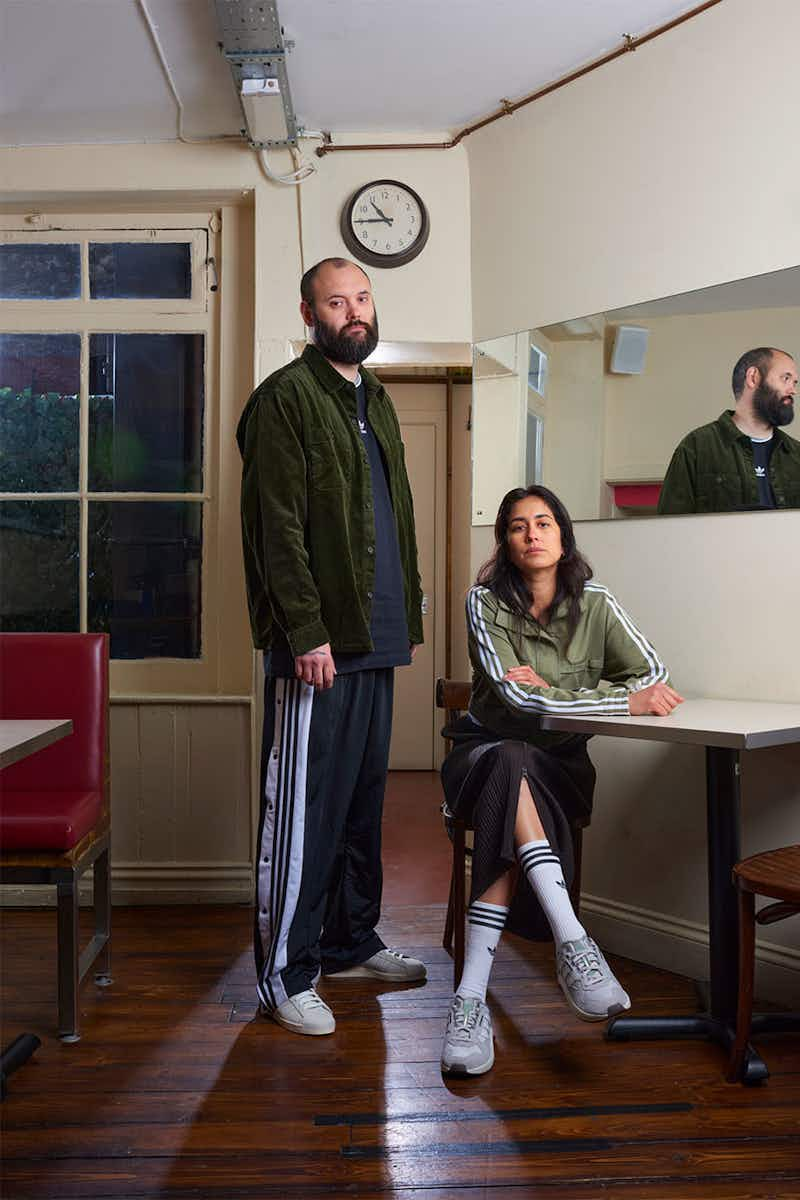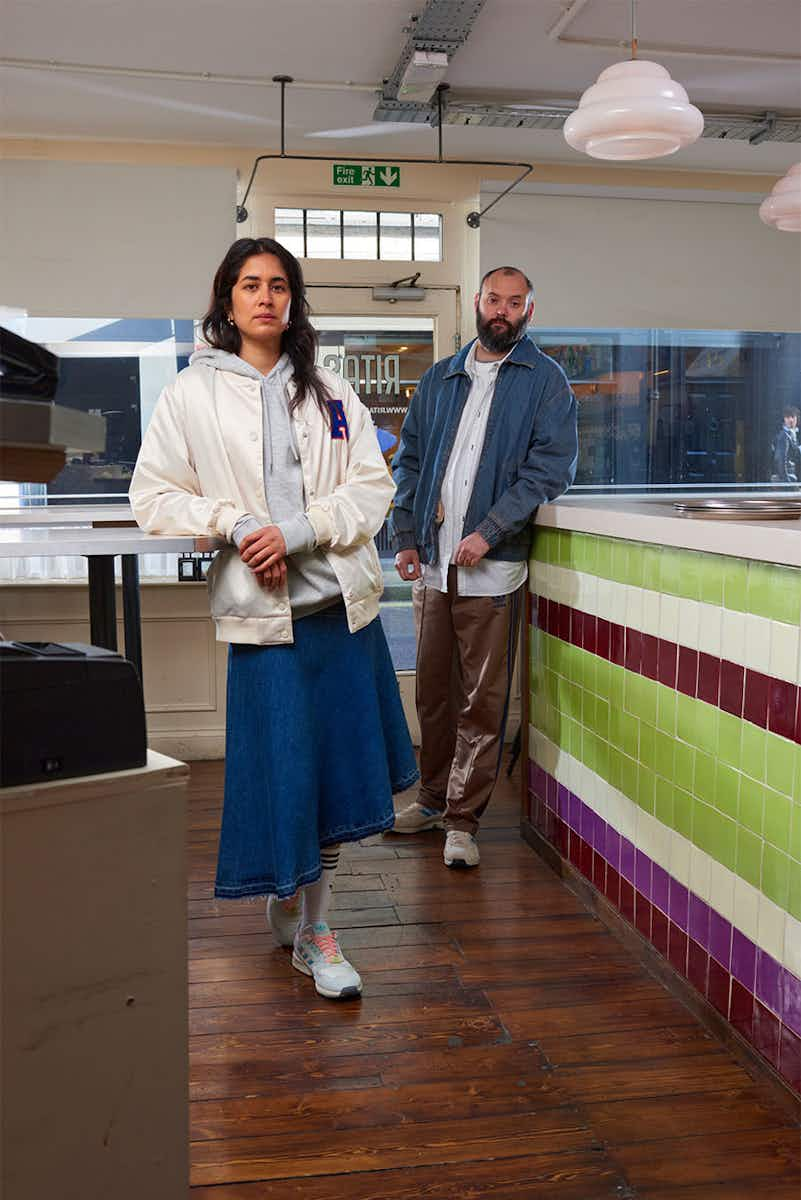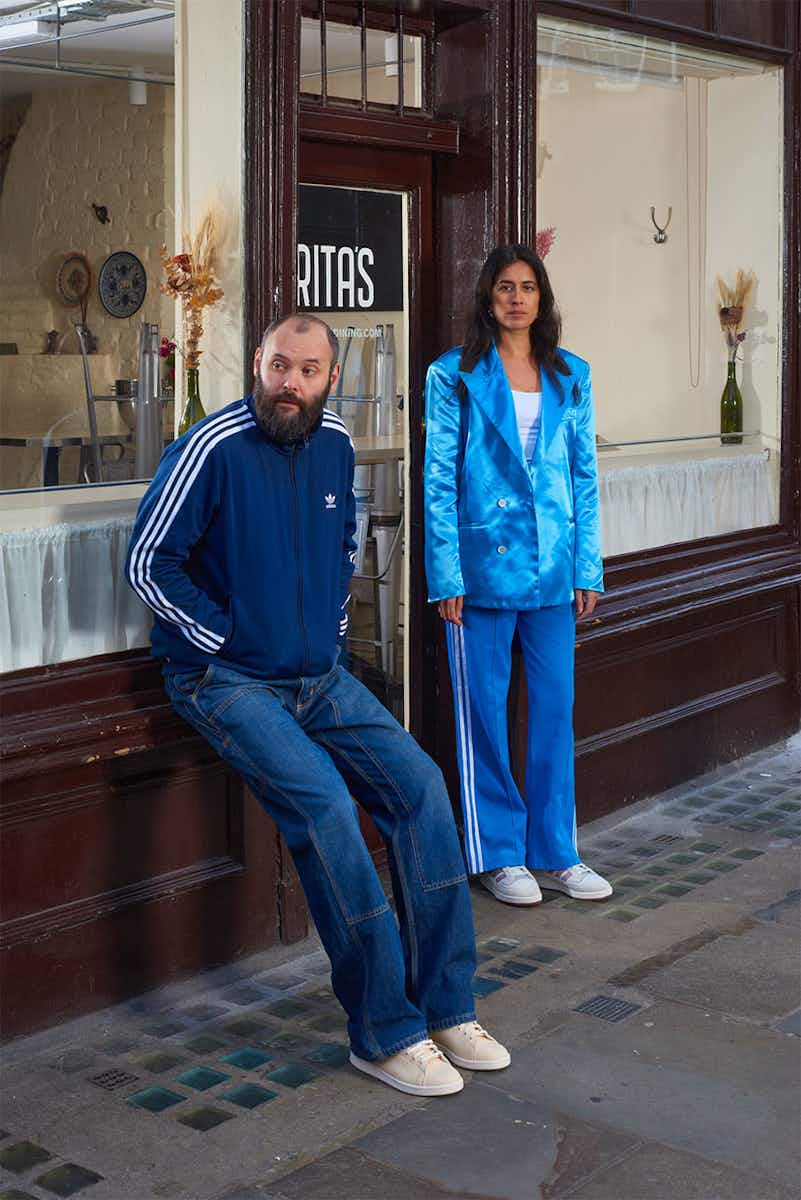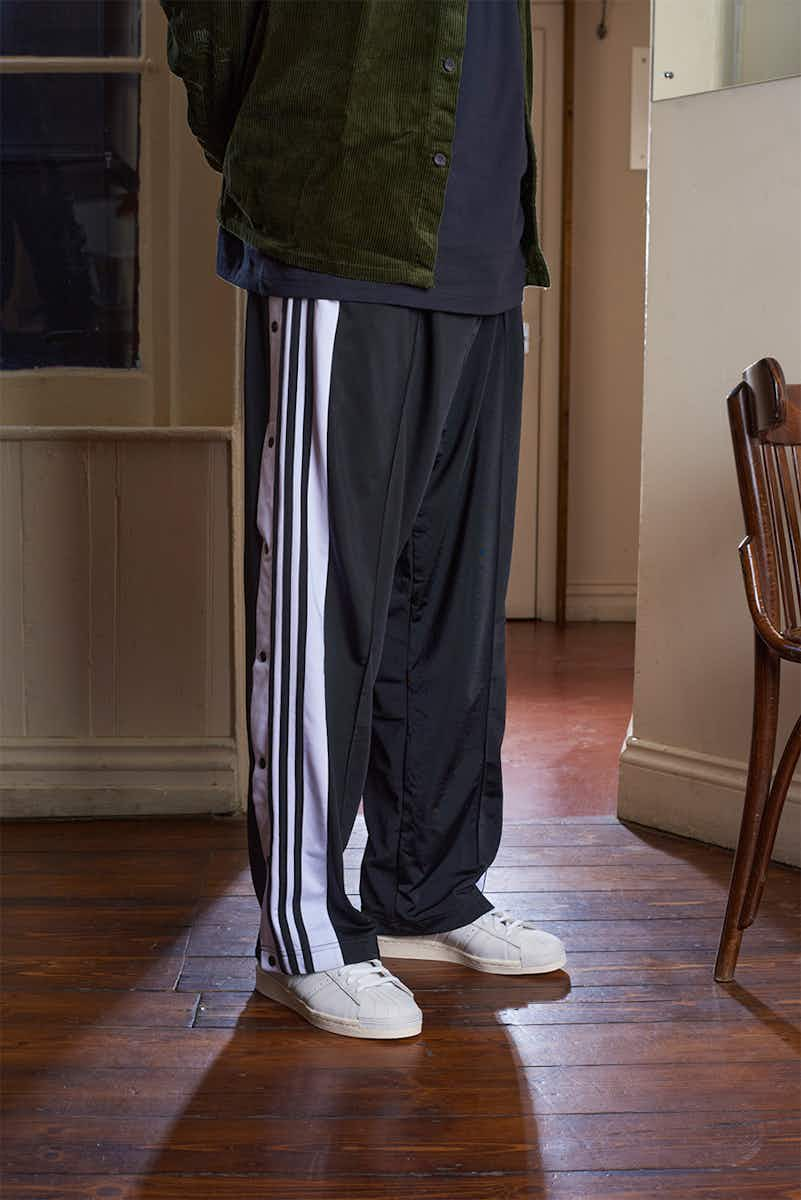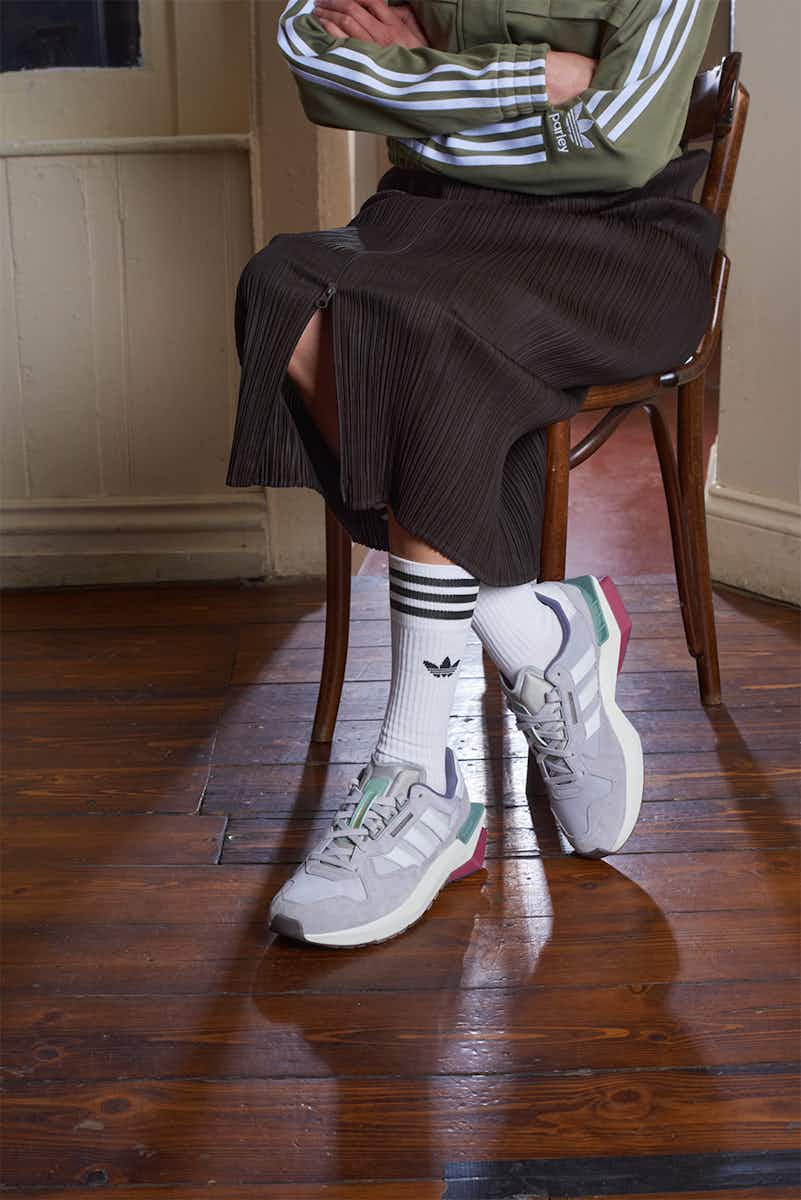 Two years ago you opened a new iteration of Rita's on Lexington Street and described it as a ​"homecoming" – why is the local area important to you?

Missy: The idea of it being a ​"homecoming" is about us spending time in central London and the places that are no longer there – like the Astoria and lots of little clubs – but also all the things that are still there and being able to sit alongside them. Soho definitely has that independent spirit that we tried to champion from day one. And just yet to sit alongside places like the French house and Andrew Edmunds and be a restaurant that is spoken about in terms of great Soho restaurants is a real privilege.

Gabriel: That's where we hung out. That's where we have fun, we ate and went out and drank and danced and hung out with our friends. You could spend a day there and then just spend all night. So that's why it's a bit of a homecoming but also the things that are still here that are amazing. I cannot get over the fact that we're on Lexington Street. It's so special.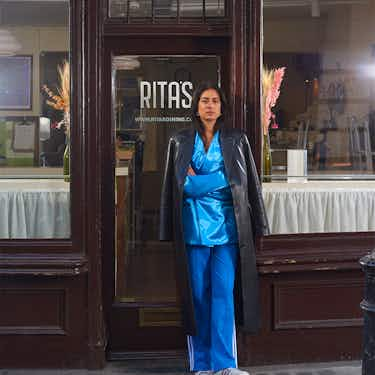 Listen now:

Missy on adidas and Rita's
Nail artist Kadimah Aaliyah started Nuka Nails with her friend Anouska Anastasia back in 2018, quickly gaining the upper hand in the market for their bespoke services, insanely unique designs and attention to detail. Exploding in popularity during the pandemic, they're still riding the wave, speaking to us about client requests, the local community and future plans. Kadimah (from left to right) wears the Treziod PT, Orketro 2 and Nucombe.

Tell us about the origins of Nuka Nails – when did you first set up shop?

We launched Nuka Nails in Ibiza in 2019 as a pop up. Then, when we came back to London we were renting a salon in Portobello Road back in 2020. We stayed there for 6 months and went into a mini lockdown. After that we rented a shop on Ladbroke Grove for another 6 months and then found our studio that we've been in for two years!

The key to your nails is making ​'bespoke' designs – do you enjoy working on original designs on a client-to-client basis?
When it comes to making bespokes, I love coming up with the craziest nail designs. I like doing designs that make people go ​'Wow, did you see what Kadimah did?' I like doing stuff that people have never done before.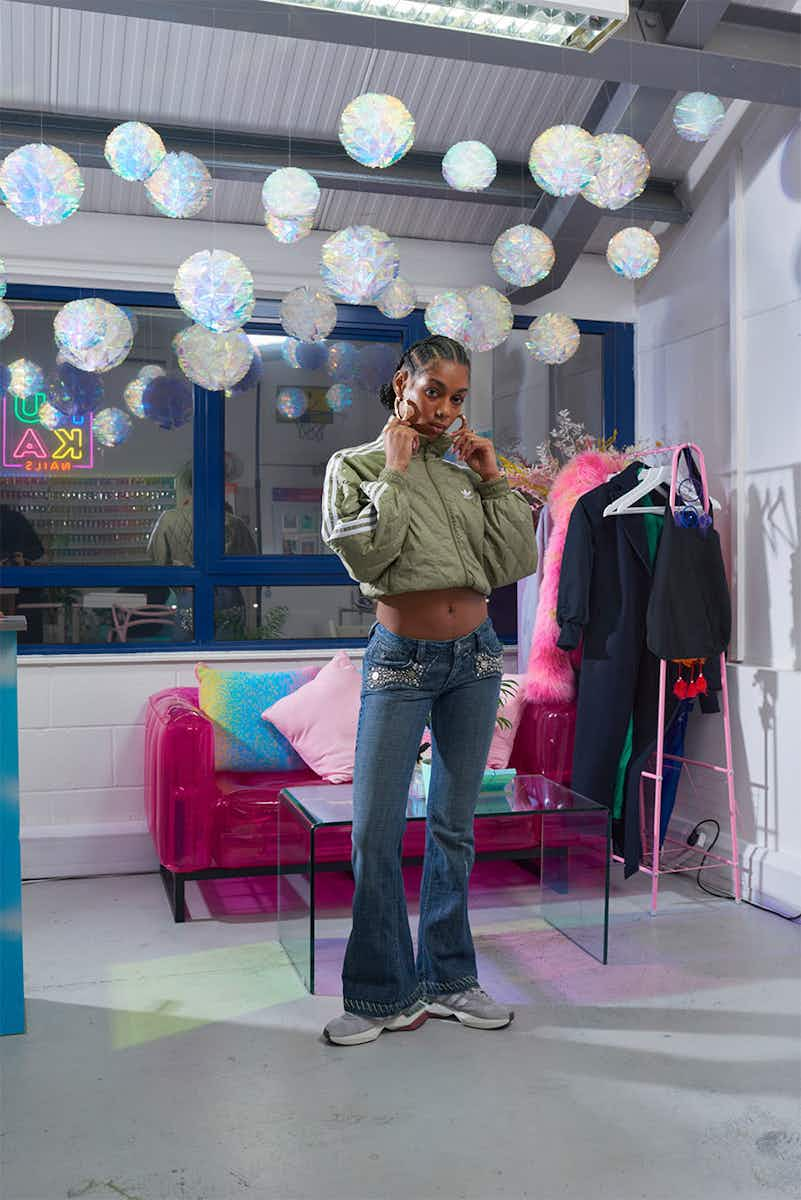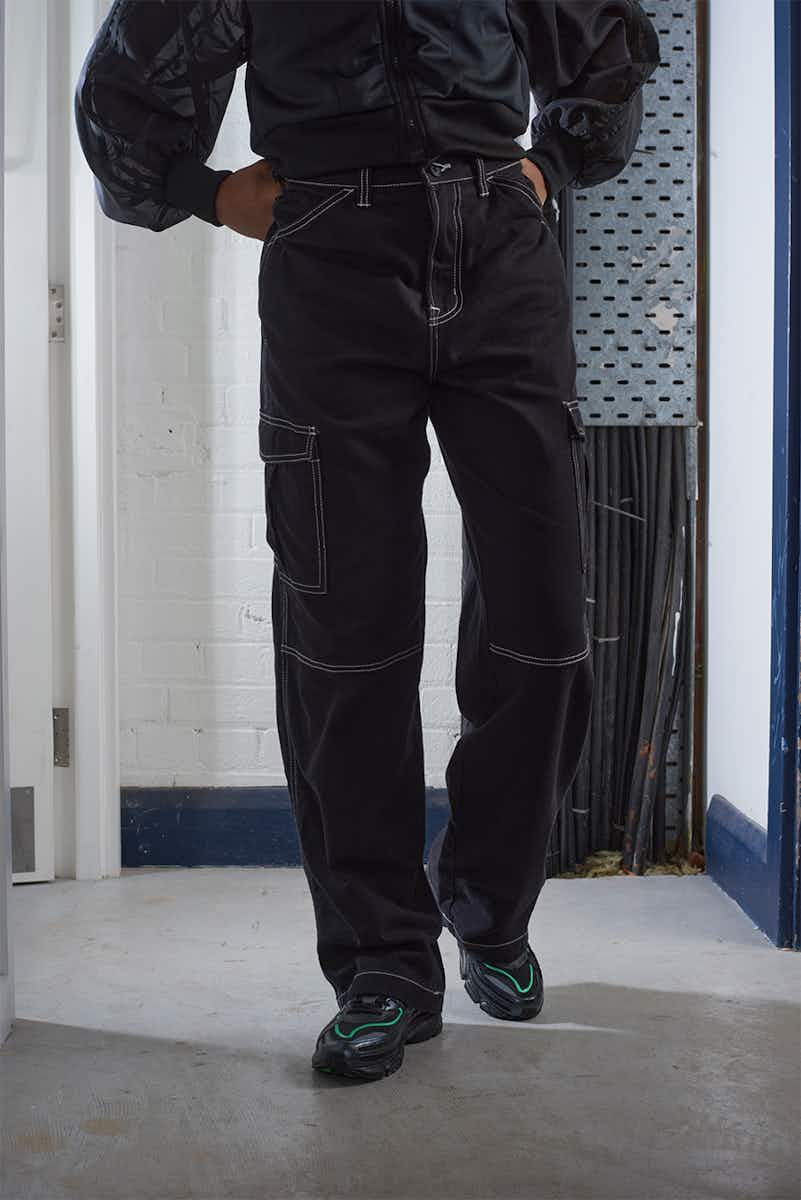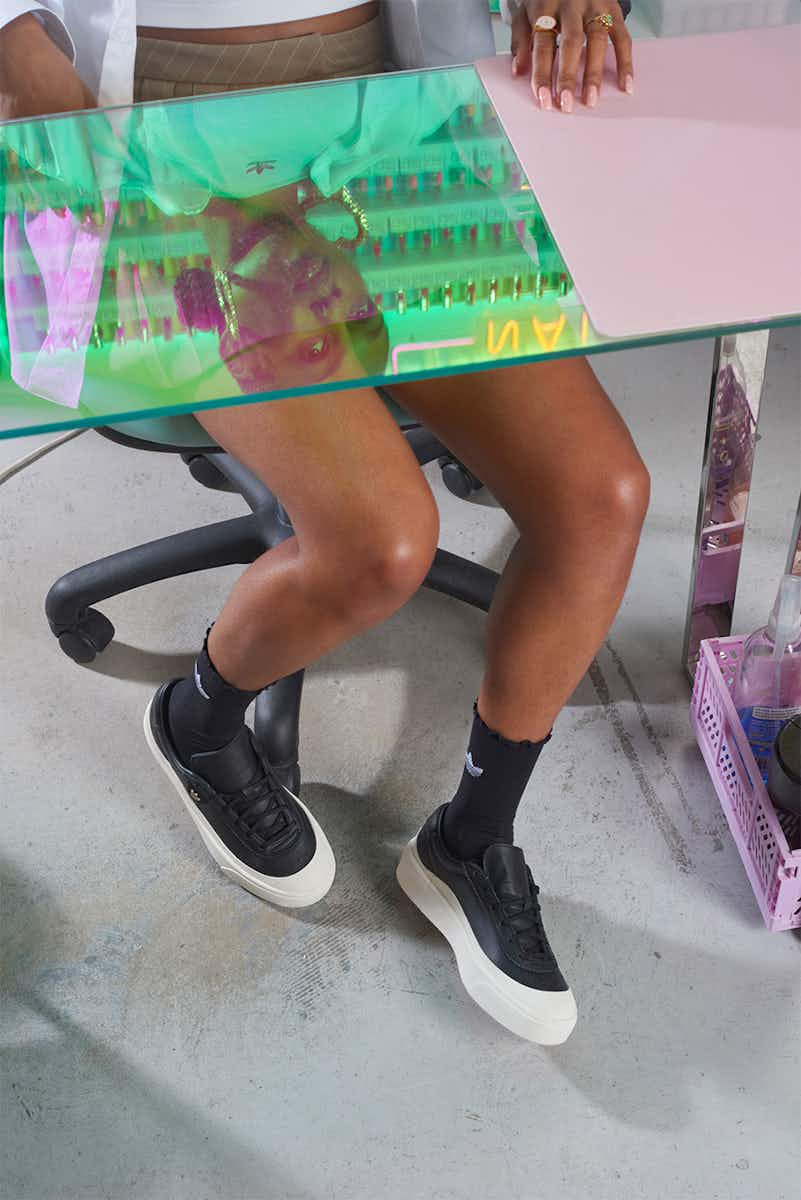 Your dream is to go worldwide – is it also important to still have a connection to the local community?

The dream is to go worldwide! Definitely 100%. We need to do a tour. But yes, our clients have become our friends: there are some that I now meet up with and speak on the phone. When you think about it you're with that person for hours on a monthly basis so it comes naturally.

How has Nuka got an affinity with adidas?

For the past ten years adidas have changed so much – it's not the same Superstars that you used to see — they are original and remind me of Nuka because we're original and like to stand out and be different!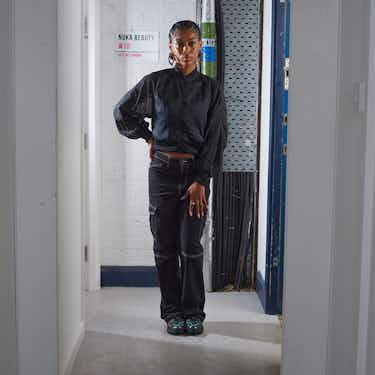 Listen now:

Kadimah on going viral during lockdown
Papo's Bagels is based on a simple (but, obviously, delicious) recipe: stick to the original way of making NY bagels but give it a fresh lick of glaze for a London audience. Delivering across the capital from their E8 base, we caught him on a rare break to hear about what London means to him, the art of changing original recipes and the latest bagel trends. Papo wears the Campus 80s (left and right) and Orketro 2 (centre).
How did Papo's Bagels originally come about?

Crazily enough we had a neighbour who's from New York who's best friend owns a bagel joint. We just kept making her bagels pretty much every day. She was like: ​"Wow, these are really good." I didn't believe the hype. I kept baking, baking and baking and started giving them to family and friends and they were like: ​"Oh my God, these are so good." My wife (Georgia) basically was like, maybe we should try something, so we created an Instagram account.

How did you scale up?

It got too big at home so we linked up with someone who had a commercial kitchen. It was a match made in heaven as they needed someone to fill the space and the timing couldn't have been more right. It slowly grew and grew and next thing we hit capacity and I just took a huge risk and decided, together with my wife to look for a space. We hit a dead end but came across the space we're in right now at the Lighthouse and went for it. It's been a year now and we're almost at capacity here too…everything's been organic.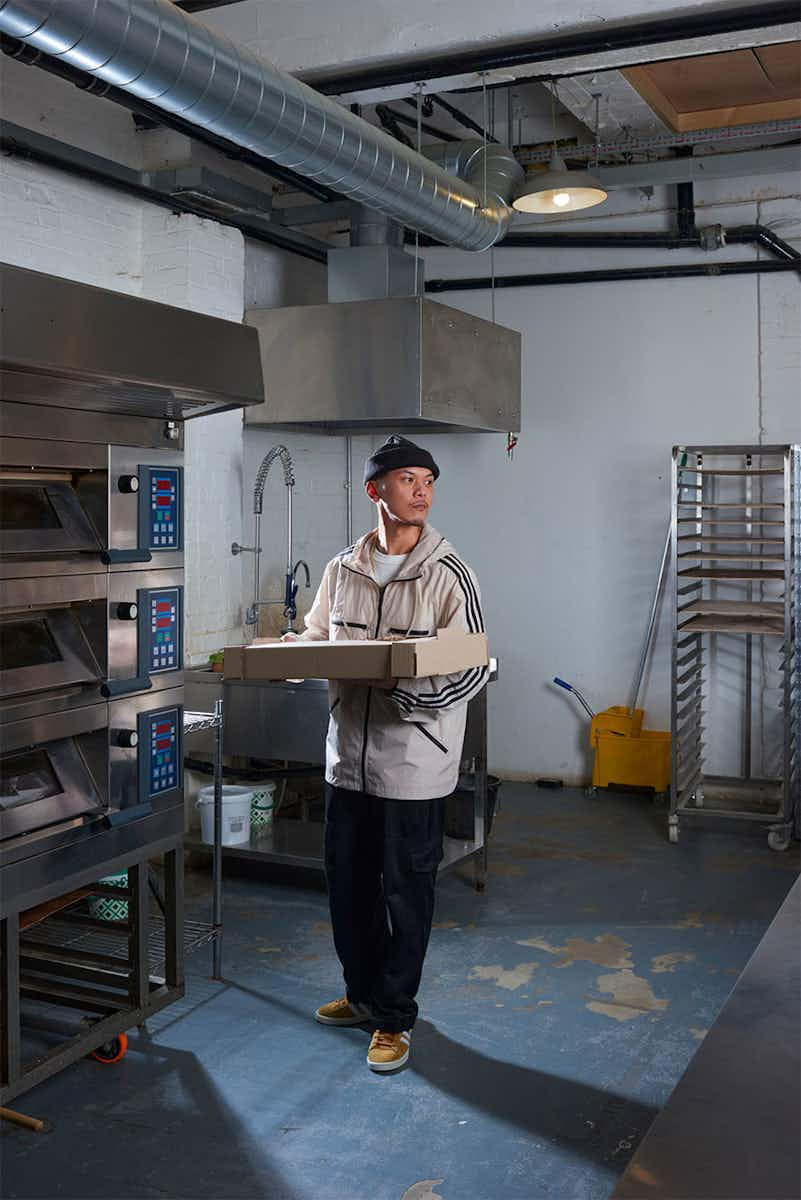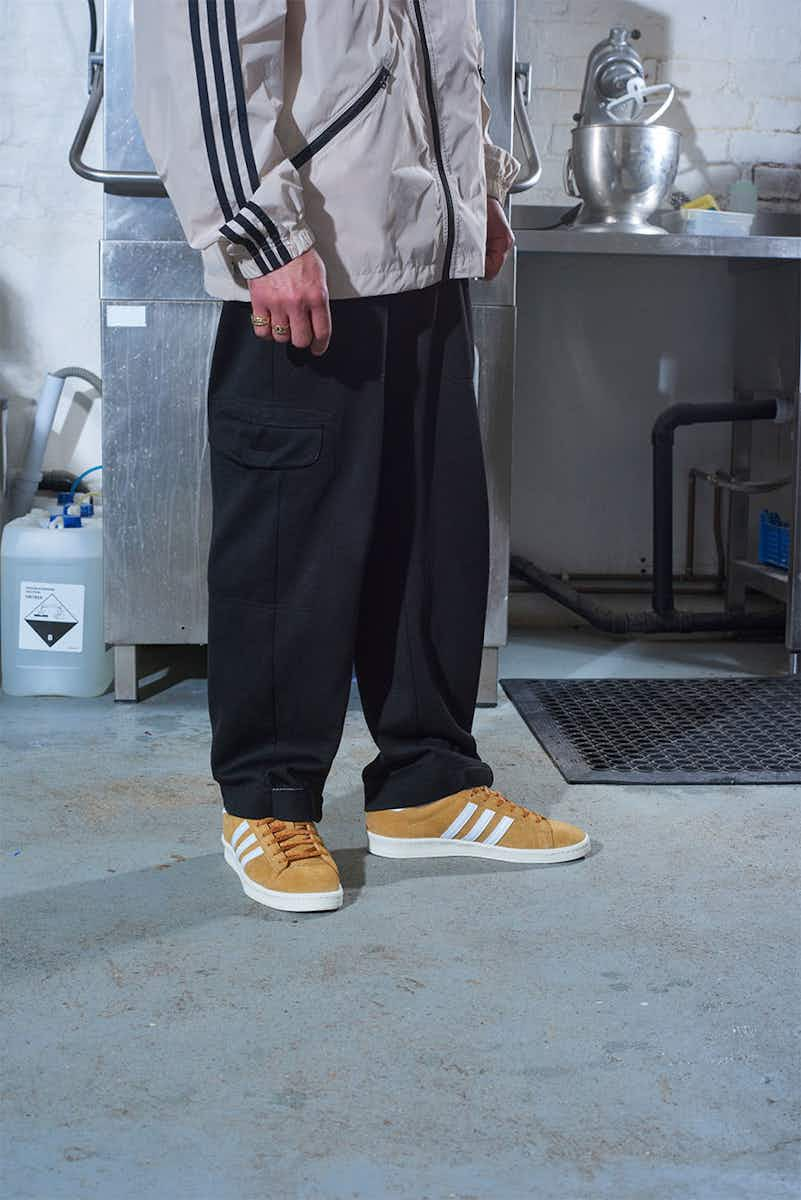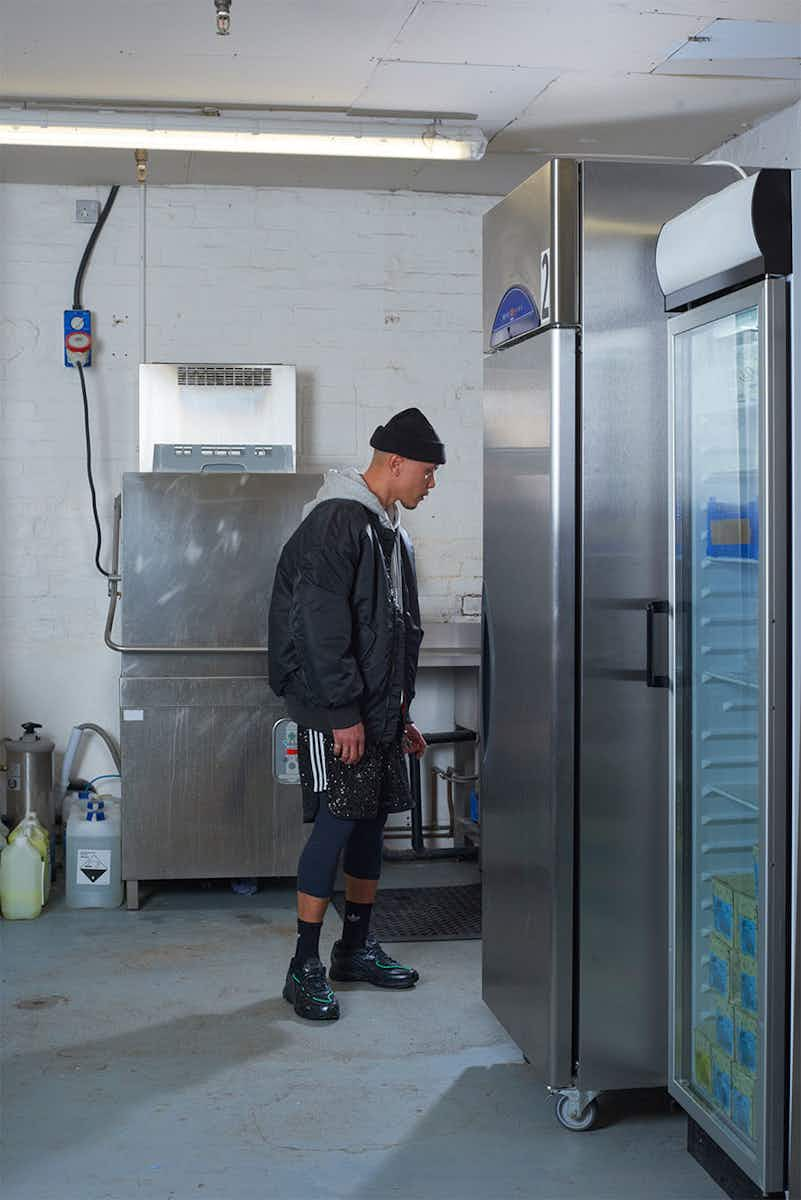 You're both originally from New York – why's it important to you to bring the original NY bagel over to the UK?

I don't think we will necessarily trying to bring New York bagels to London. I think it was just by accident. That they're how it came to be basically we, you know, like I said, we were home sick. And we just wanted to create something that reminded us of home as close to a New York bagel as I can create, and it just so happens that you know, there are some people who tried it and it gave him a sense of that nostalgia you know, the whole basis always will be about you know, that sense of community and and that reminder of New York.
How about future plans?

As far as future plans go, I mean, to be honest, we've just taken it one bagel at a time as we're a small family run business, you know, with two kids, there's just so much on. There's only so much we can do. As far as trends I've been looking forward for a while now to bring another classic – a bacon, egg and cheese – you know, just keeping it simple. It'll always be based on what I grew up having. I try not to stay away from that.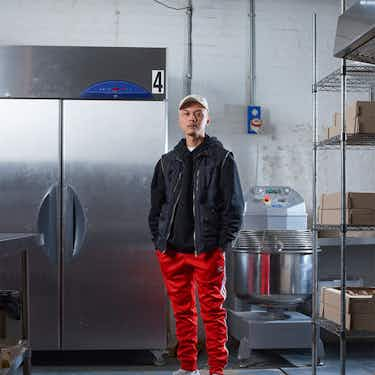 Listen now:

Papo on the importance of his local community
Photographer Boris Camaca Digi Op Neil Bennett 1st Assistant Callum Skip 2nd Assistant Luke Fullalove Stylist Jake Hunte Stylist Assistant Stefy Tasca MUA Rebecca Davenport Groomer Stefen Jemeel Production Katherine Bampton Production Runner Ebony Barrett Creative Kieren Birtchnall Intern Blake Boller-Smith Senior Project Manager Dave Turner Junior Video Director & Video/​Audio Editor Millie Gray