These boots were made for walking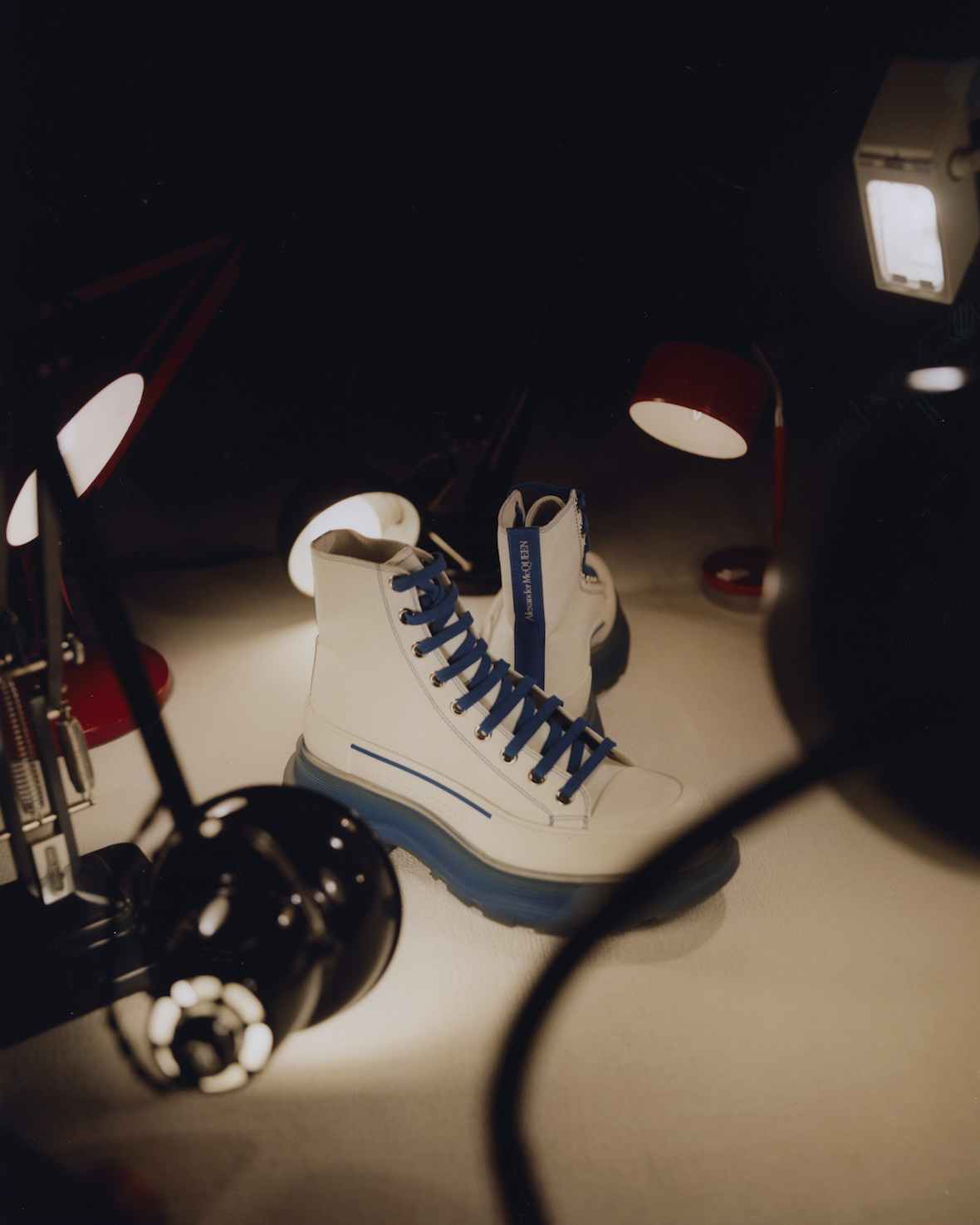 Alexander McQueen's Tread Slick shoe collection will elevate any look. Don't believe us? See what happened when five stunning TikTokers strapped themselves in.
The cold winter months can pose a challenge to sartorial expression; all bundled up, your usual statement pieces hidden under layers of woollen jumpers, looping scarves, and thick coats. But there's one thing that peeks out to make itself known: your footwear. So you have to make it count. A great boot or a fresh sneaker can instantly elevate a look – quite literally in the case of Alexander McQueen. The iconic British brand has dropped its latest Tread Slick collection, just in time to help get us through the bleak midwinter.
There's nothing like a pair of chunky, stomping boots to make you feel like you are in control (however much of an illusion that may be!), and in McQueen's you'll storm through the day. True to the DNA of the brand, the Tread Slick collection is proper warrior-wear. Defined by their outrageously over-the-top platform tread soles, the shoes are cut from leather, suede and canvas and also feature a rubber toe cap.
Equal parts luxurious and utilitarian, the hefty, work-inspired sneaker boots are equal parts and practical – they've become a pillar of the brand since they were first shown as part of McQueen's SS20 pre-collection, where they appeared alongside sharp, tailored shoulders, earthy tones and armour-like shapes.
The beauty of boots, however, is that once you've found the perfect pair, it's impossible to prize them off your feet, equally striking with slouchy streetwear looks as they are with tailored trousers. Never looking out of place as you seamlessly transition from pub to afterparty to hungover Sunday morning walks, the Tread Slick collection will – literally and metaphorically – take your style to new heights.
We asked five fashion-savvy TikTokers to show us how they're styling McQueen's footwear with their own wears. See how they're wearing them below.