Aries x Fila is no myth

Drawing on classical architecture and ancient myths from the Med of yesteryear, Aries and FILA have fashioned a casualwear chimaera to be reckoned with.
This summer, we're wearing sweet FA, all day long.
No, we're not talking about sunbathing starkers with something ice-cold to sip, though there will naturally be some of that. We're referencing the ​"FA" monogram for the new Aries x FILA collection, a sun-dappled link-up between cult streetwear brand Aries and sportswear goliath FILA.
Both brands are no strangers to a collaboration. In the last few weeks alone, Aries teamed up with New Balance for a pair of wildly-gradiented trainers and FILA joined forces with Glenn Martens' Y/​Project to celebrate its 110th anniversary. While there might be a century or so age difference between Aries and FILA, there's a natural symbiosis via bold, continental designs.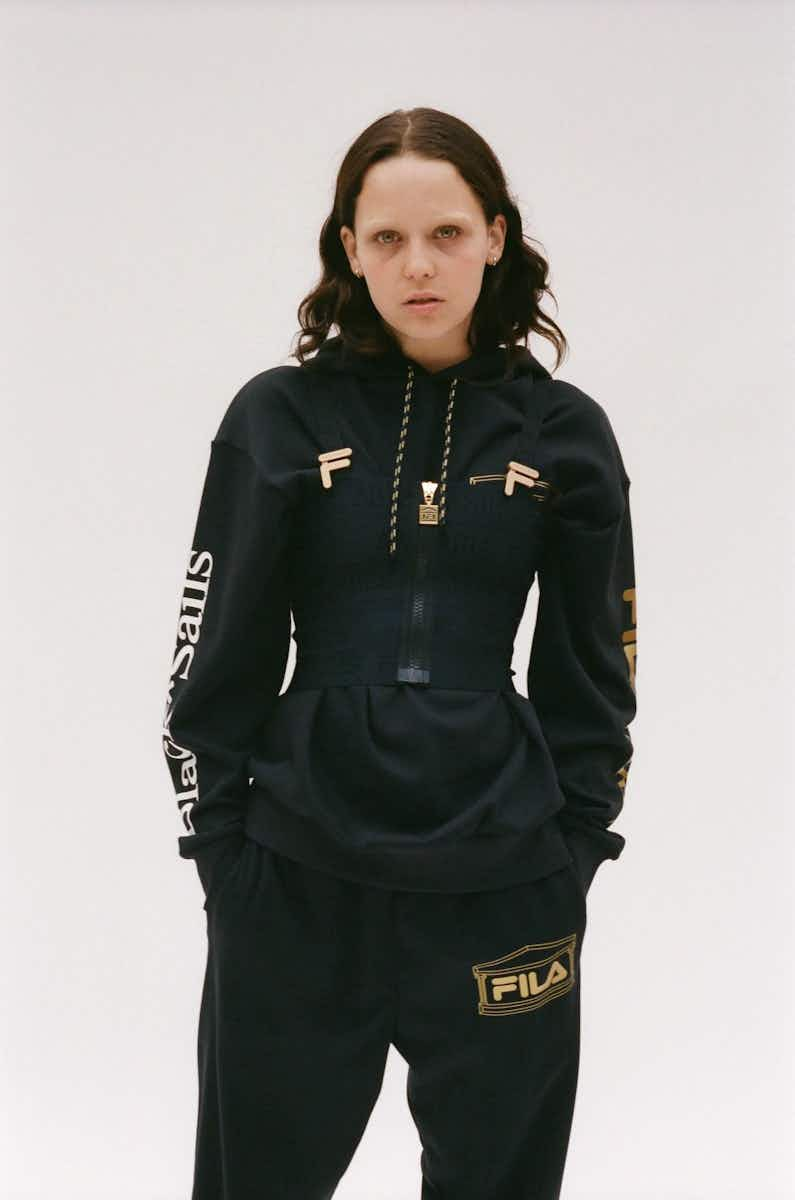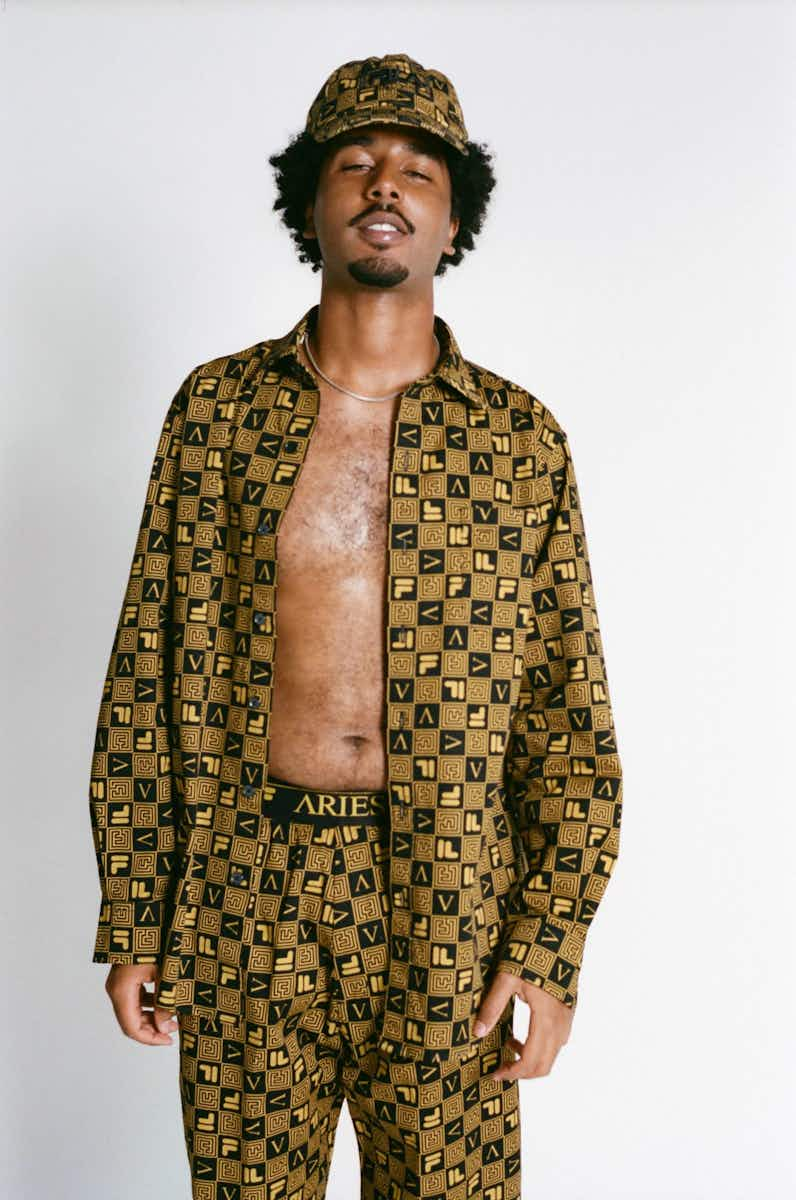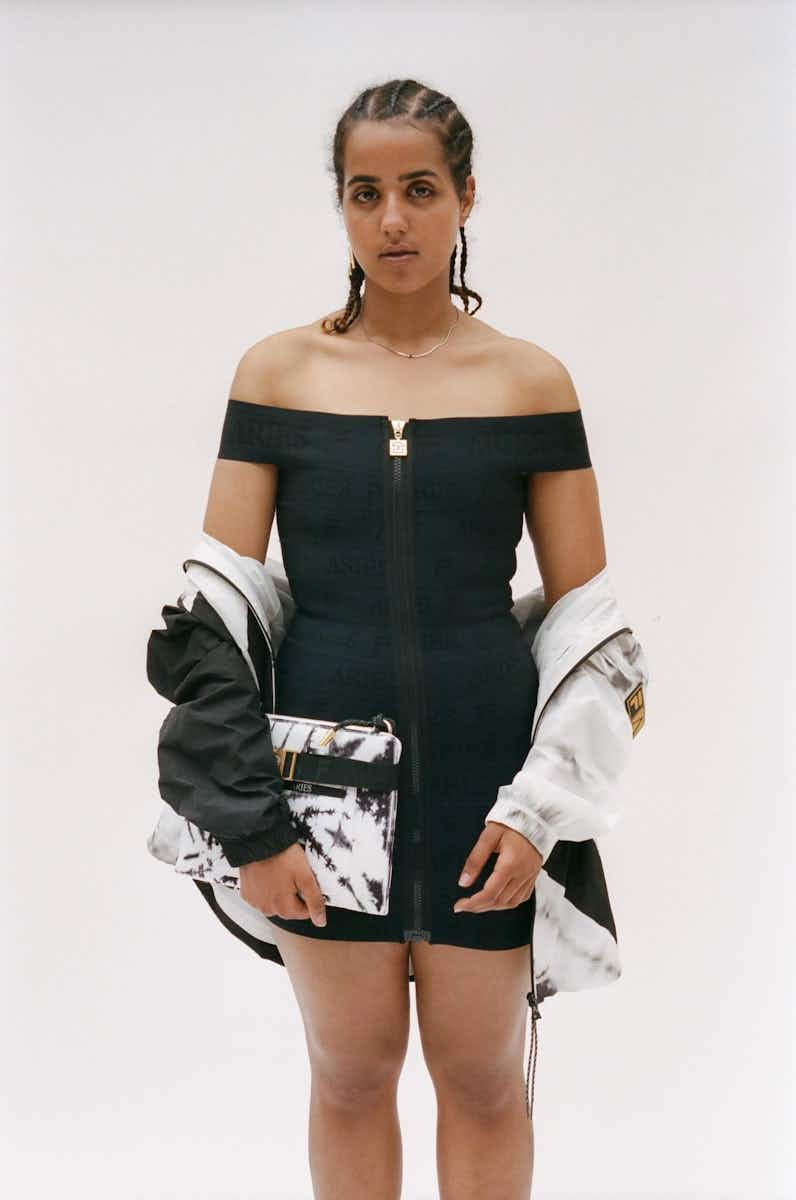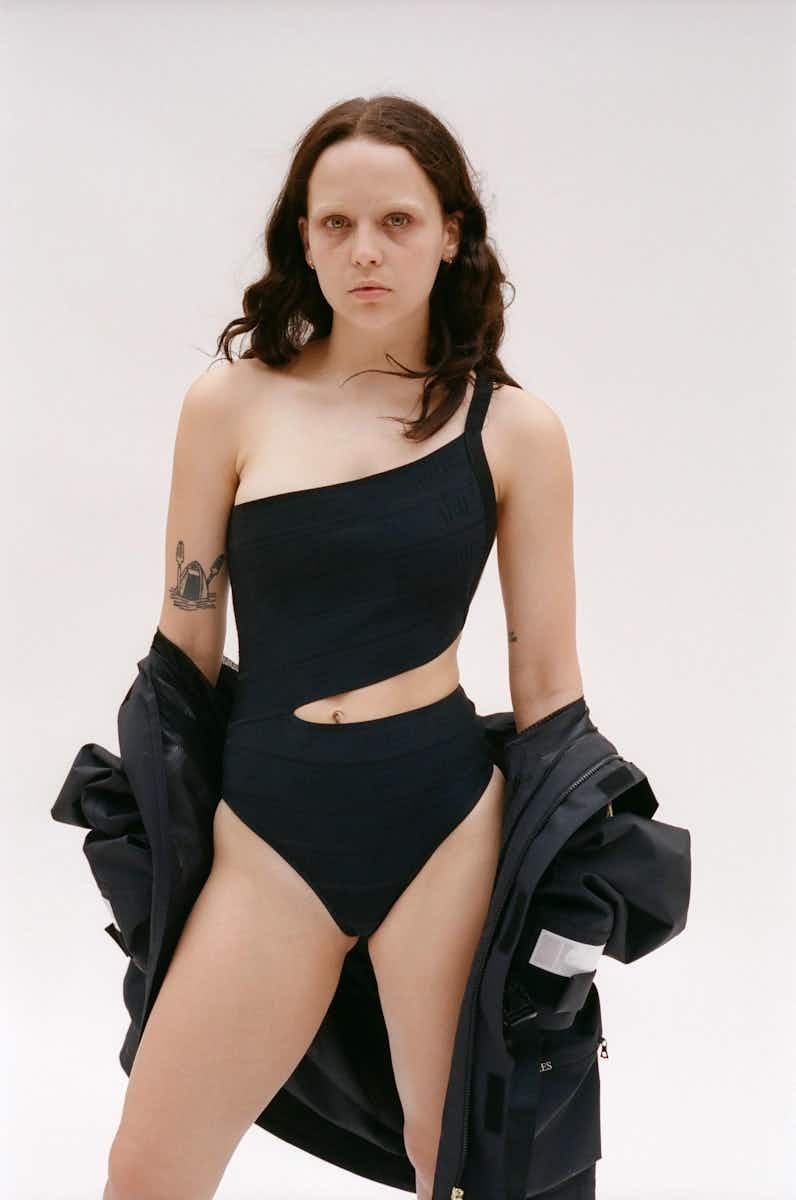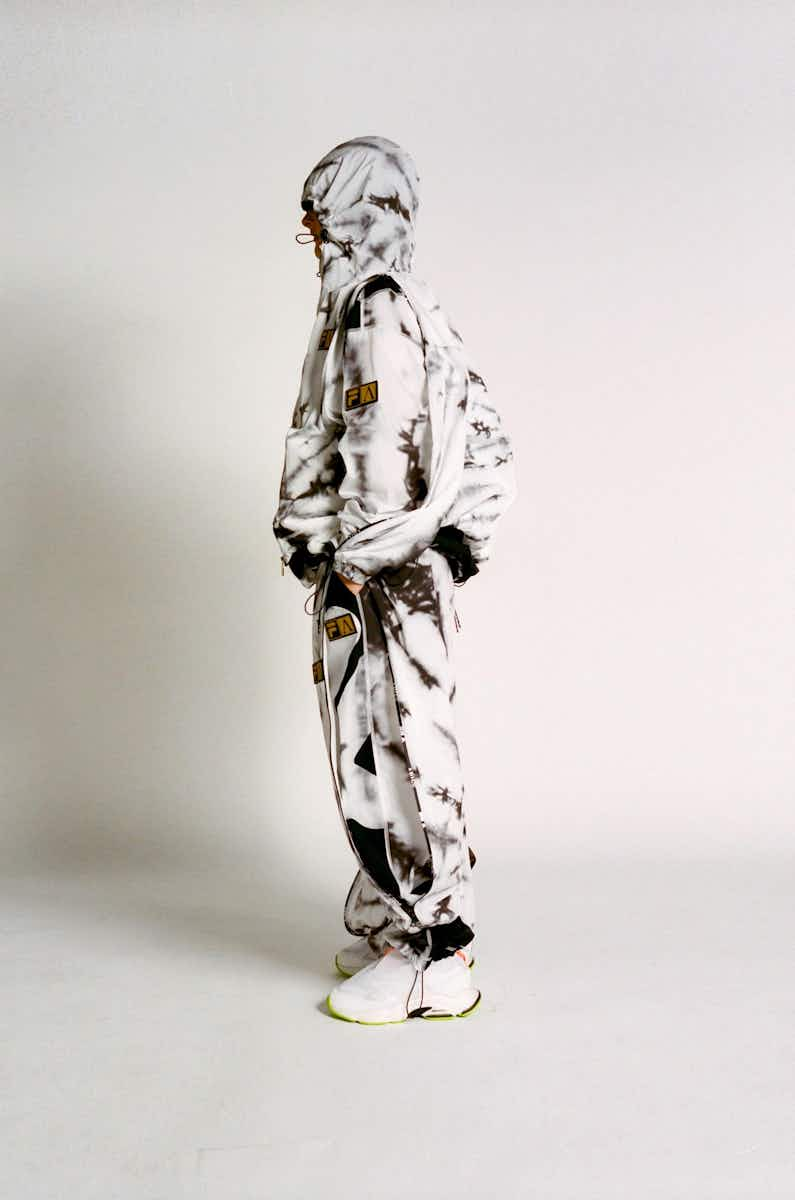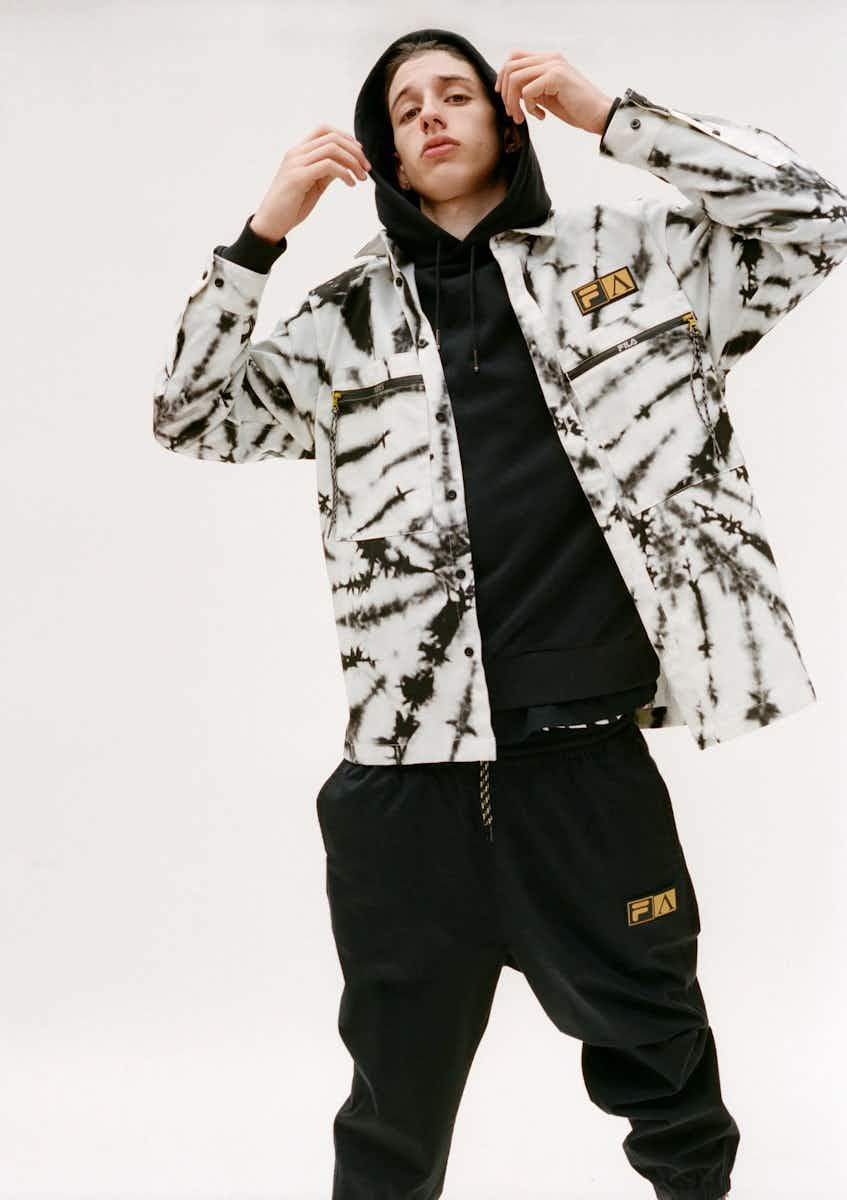 For this one, we're heading aboard the ​"Vela Nera" (Translation: ​"Black Sail'), the title of the collection and a nod to the myth of Theseus. In case your school somehow missed Ancient Greece off the curriculum: the tale follows Theseus, fresh from murking the Minotaur, heading back to his ship. Having done the hard bit, silly Theseus forgot to hoist the white sails to indicate his victory, leading his father, the king, to throw himself off the cliff – an ancient spin on the drama of forgetting to flip the hotel sign to Do Not Disturb.
Inspired by the flag that proved fatal, black is applied to much of the collection, forming a sleek backdrop for an asymmetric, monostrap top, a spellout skirt and a zip-down dress embellished with the collaboration insignia. Elsewhere, the coastal theme is woven into sailing-inspired sportswear, semaphore flag motifs and elastic bandage swimwear, ready for you to wear while you throw yourself into slightly shallower waters this summer.
The brands' more elevated elements – think Aries' signature higher-end designs and Fila's use of majestic golds, reds and creams – are spun together to take things up a notch, while still retaining the technical fabrications and sporty silhouettes. Complimenting the Grecian marble that inspires the collection's tie-dye print, the campaign is shot at the Grande Cretto in Sicily, a huge concrete landscape conceived by artist Alberto Burri.
Developed with David Sims, the set is neatly symbolic of the collection's fusion of classic and contemporary. Sure, that might sound like the line many brands spin, but here, it's no myth. We're looking forward to throwing on the loose-fit, breeze-catching track pants and setting sail somewhere sunny this summer with Aries and Fila. When we're not strutting around naked and chiselled as a statue, that is.