Romancing the tone: a guide to at-home hair colour
Bleach founder Alex Brownsell's guide to wearing your heart on your head this Valentine's Day.
Whoever said to lead with your head and not your heart clearly hadn't encountered ​"arty buzz cuts" as a genre, and more the pity them. Love is in fact in the hair! To celebrate the damnation that is Valentine's Day we've decided to take a lockdown friendly approach to letting yourself/​partner/​friends and family know you love them. What with every other person in our social groups giving themselves a buzz-cut or an at-home fringe we're here to help you take your ​"the-salon's‑shut" skills up a few notches with the help of Bleach London's co-founder and Creative Director, Alex Brownsell.
Inspired by beauty-come-creative studio Keash Agency's Valentine's campaign (see: floral bouquet tooth gems and 3D heart-shaped nail art) a shoot that Creative Director Taiba Taiba describes as ​"an exploration of identity; buzz cuts, tooth gems, tattoos and nails. The bolder the look the better for us." Captured by photographer Zoë Oshay, with hair by Nat Bury, Nails by Anouska Anastasia and Kadimah Aaliyah, tooth art by Anyamanee Chai, artificial tattoos by Sylvie Pyne, Taiba added ​"we always want to celebrate the limitless boundaries of beauty".

Interested? We asked Alex for the expert's guide to at-home love heart hair. Old T‑shirt at the ready:

Alex Brownsell's Guide to Ace of Hearts Hair
Step 1: ​"To create a bright hair colour, you need to start with a blank canvas – so you will need to bleach and tone the hair blonde first."
Step 2: ​"On very short hair, this is really easy and quick to create. Use our Total Bleach to lift the hair to blonde. If you want a vibrant red, you need to lift the hair to a very pale blonde but if you want a deeper vivid tone, a warmer medium blonde base will work."
Step 3: ​"Check to see how your hair is lifting by scraping the bleach back with a tint brush during the development time – short hair lifts quickly as the heat from the scalp speeds up the chemical process, so set a timer and check at a couple of intervals."
Step 4: ​"Rinse the bleach when you're ready and follow with our Champagne Supertoner Kit to soften any yellow or brassy tones. This will help create a neutral base to prep for a true red."
Step 5: ​"Follow with I Saw Red for the final colour – then you can create the heart design. Sketch on the shape of the heart with a sharpie, then go in with a details clipper to shave out the heart."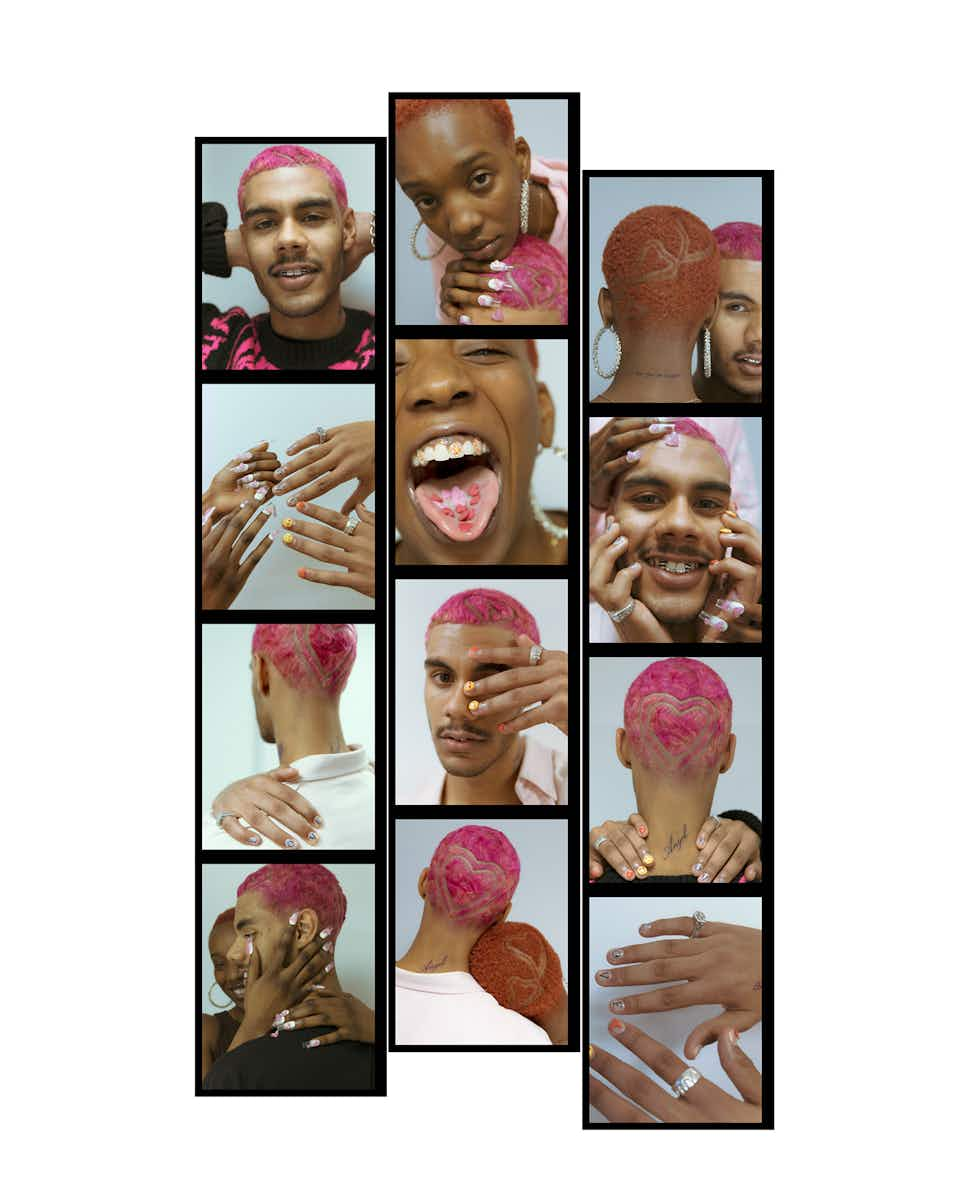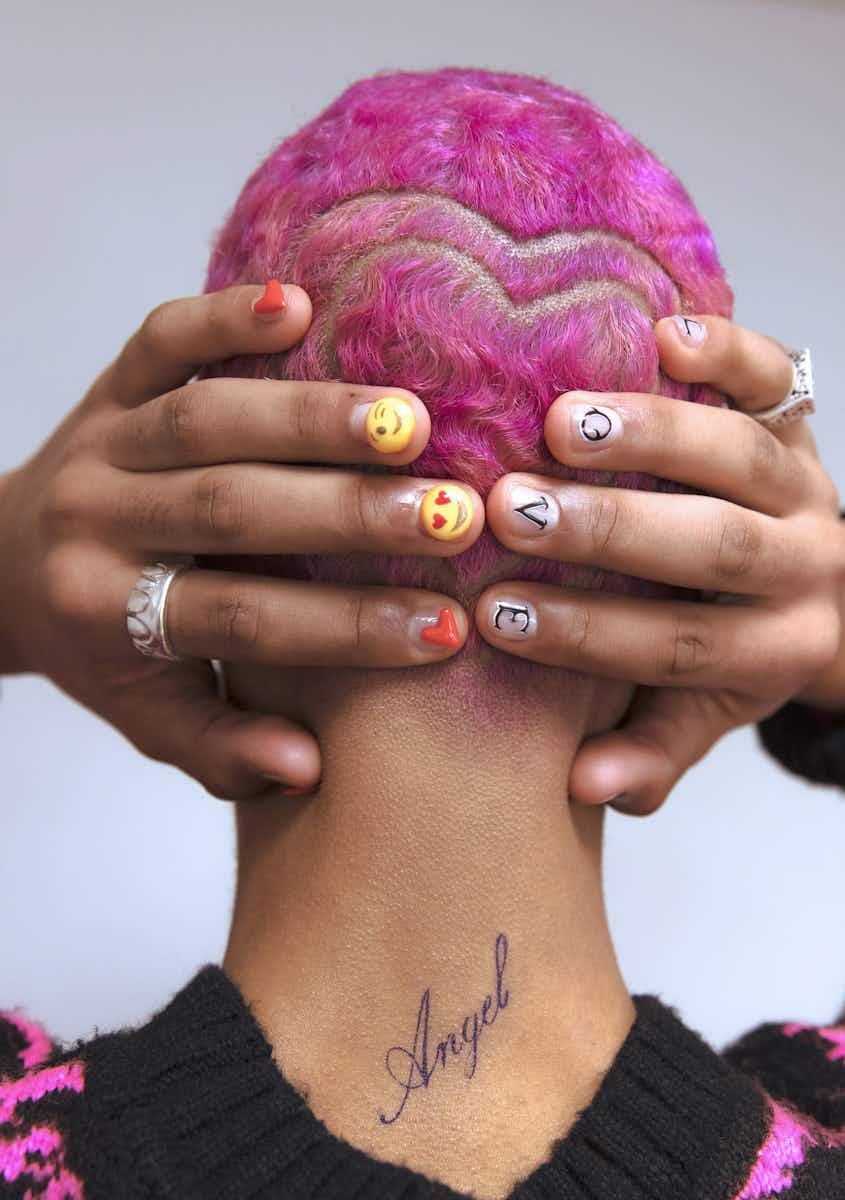 To achieve Keash agency's pink tones we recommend to use Gobby Pink for a bubble-gum shade or The Big Pink for an electric, vivid shade.

Creative Direction: Taiba Taiba @taibataiba, Photographer: Zoë Oshay @zoeoshay, Hair: Nat Bury @datbarbernat, Nails: Anouska Anastasia and Kadimah Aaliyah, @nuka.nails, Tooth Art: Anyamanee Chai @anyamaneechai, Artificial Tattoos: Sylvie Pyne @lovehelps_, Production: Keash Agency @keashagencymodels, @ohitsclod, @laz_minty_walker

More like this