Larissa Hofmann is playing dress up in Bottega

The photographer shoots herself wearing Bottega Veneta's pre-fall collection in the bathtub (rubber ducks not included).

Twelve weeks into lockdown and, understandably, we're all craving a bit of normality. Whether that's a pint at the pub with mates, sitting in a cafe and watching the world go by, or getting dressed up for a fancy dinner. (At least we're saving the pennies.)
Photographer Larissa Hofmann has been passing the time by getting creative. This week, she shot herself wearing Bottega Veneta's pre-fall collection – an electric-blue suit, an oversized intrecciato weave bag and rhinestone encrusted jeans – in her London home, exclusively for The Face.
"I thought if I downsize myself, the house I'm in will change its size too, and places like a bathtub will turn into a photo studio," says the 27-year-old Bavaria-born creative of the concept behind the shoot that sees her shrink in size before being printed out and placed around the house, ​"and if I multiply myself, the little paper dolls will have friends to hang out with."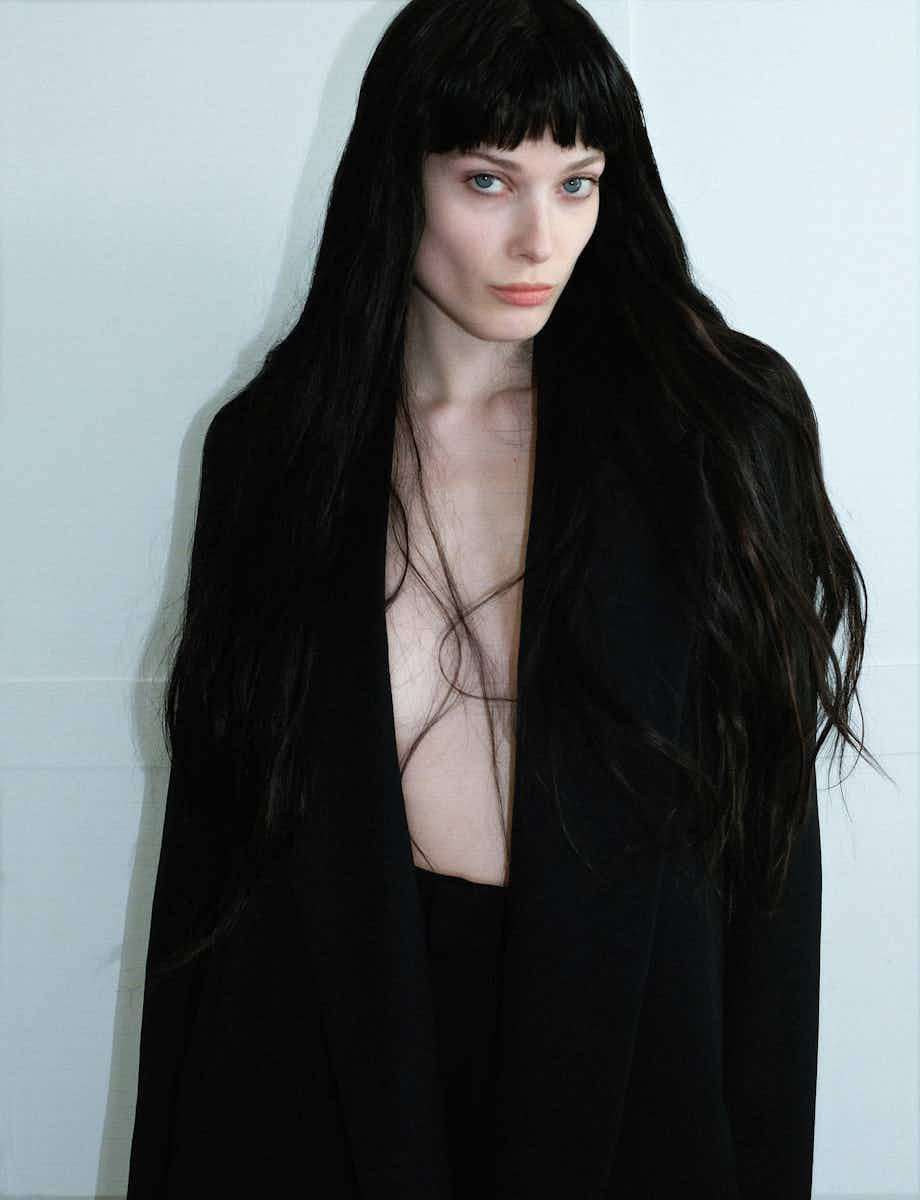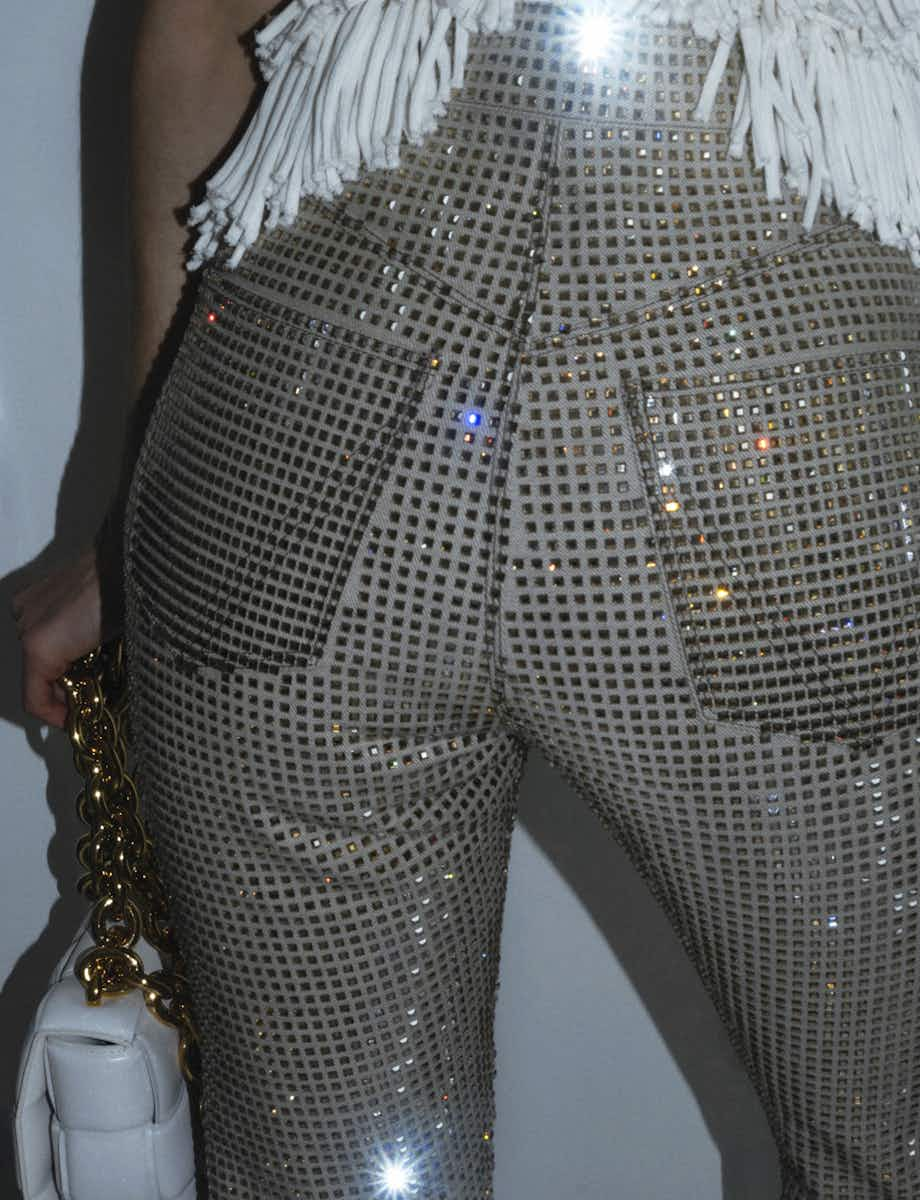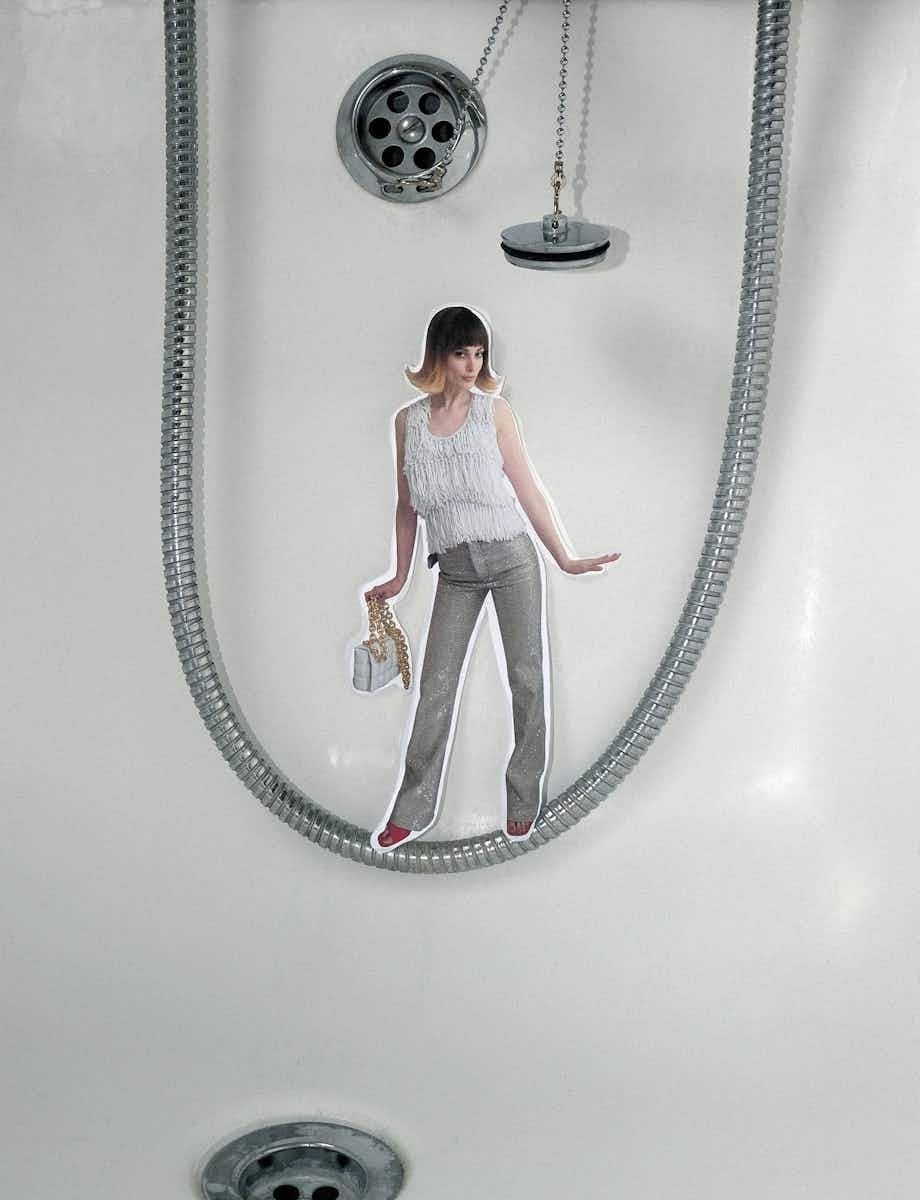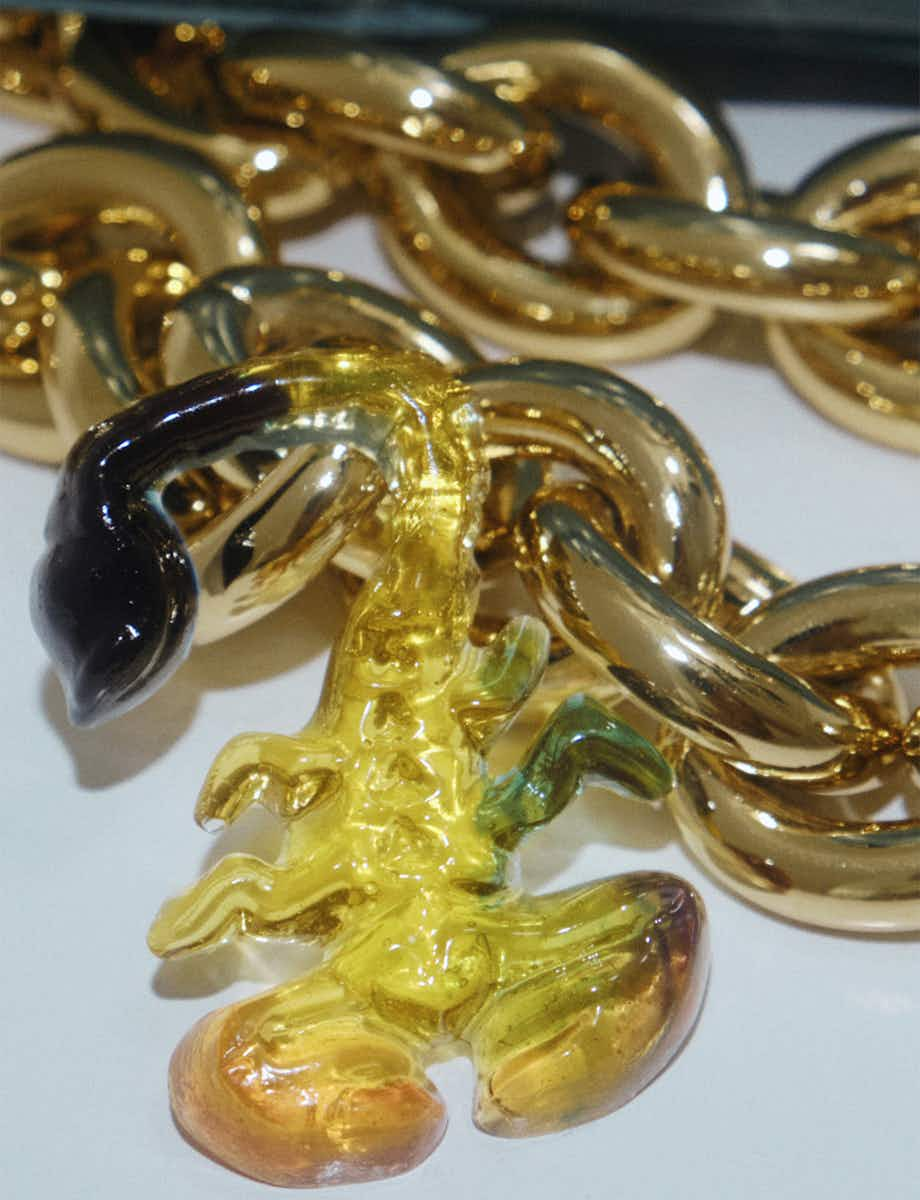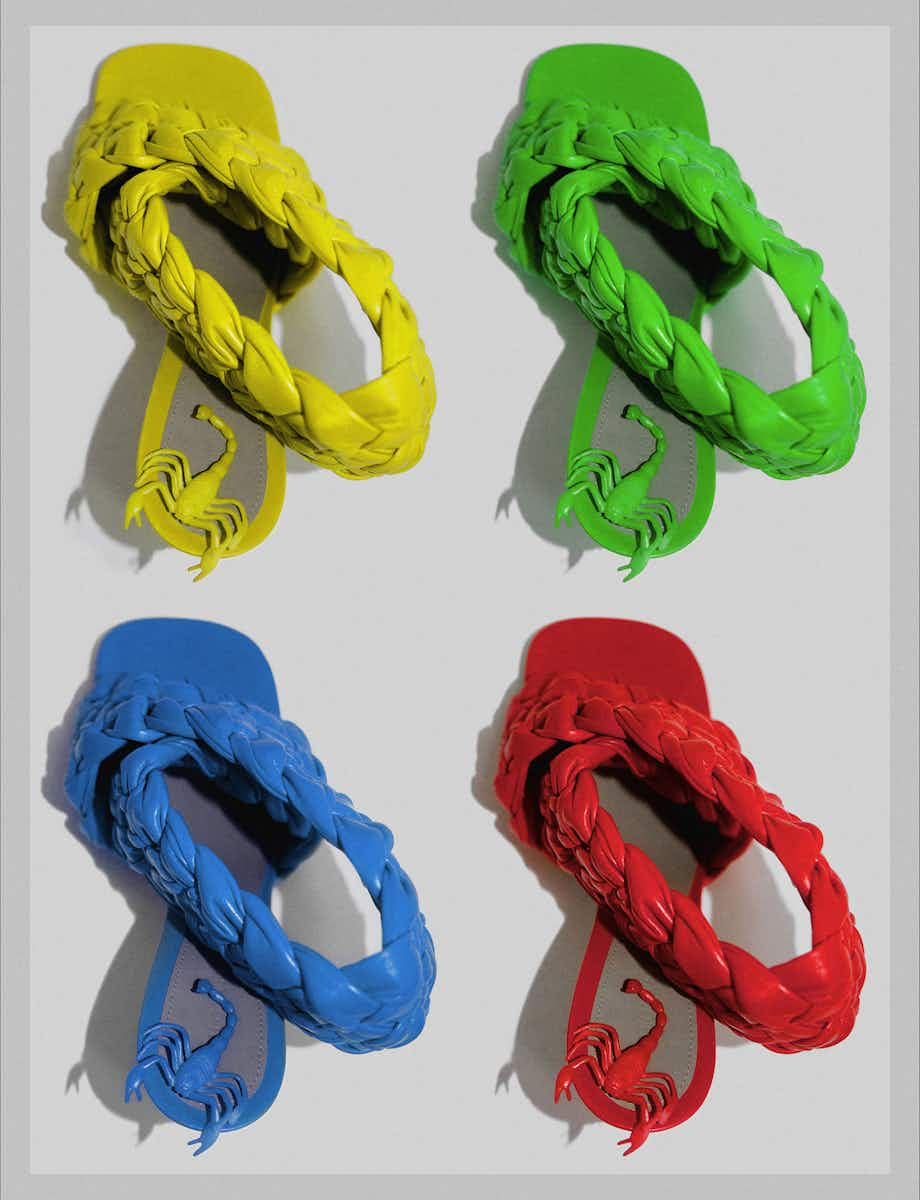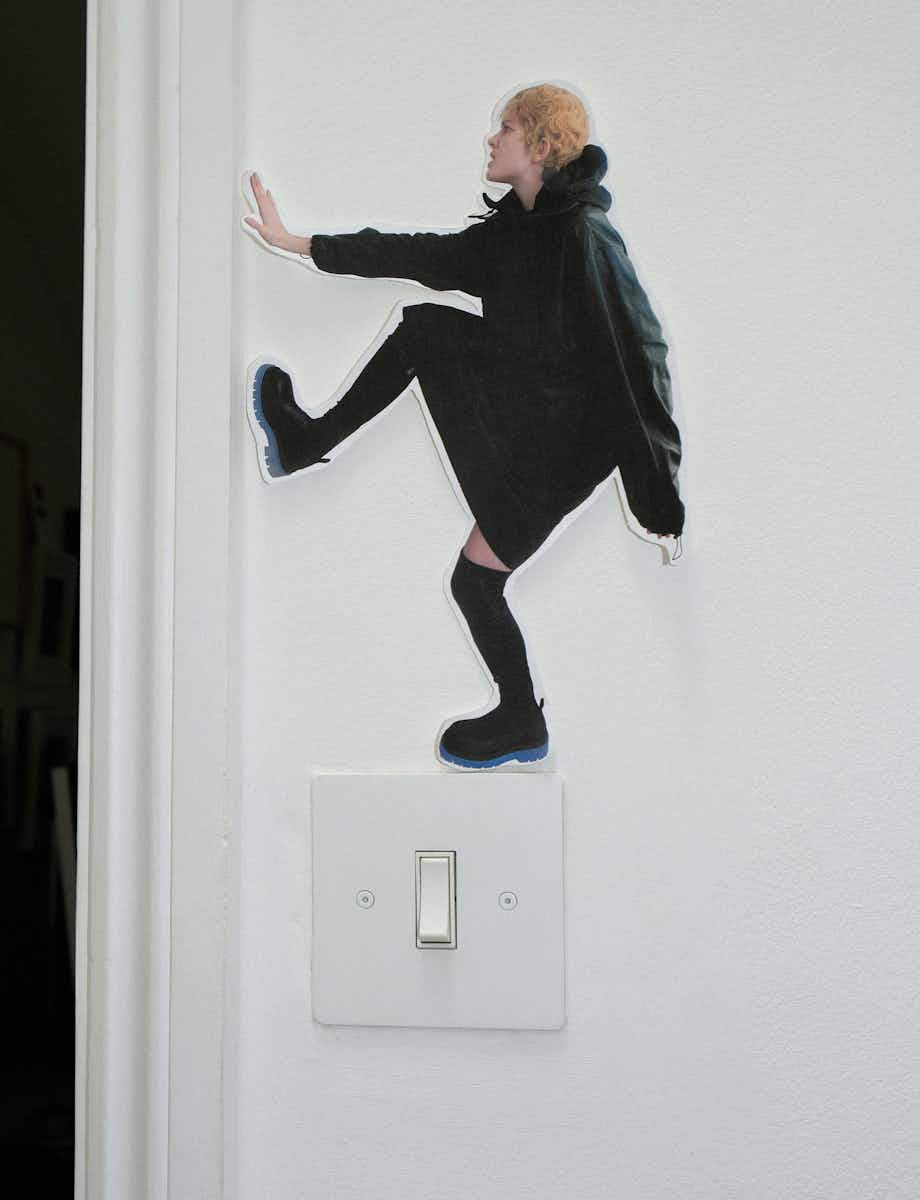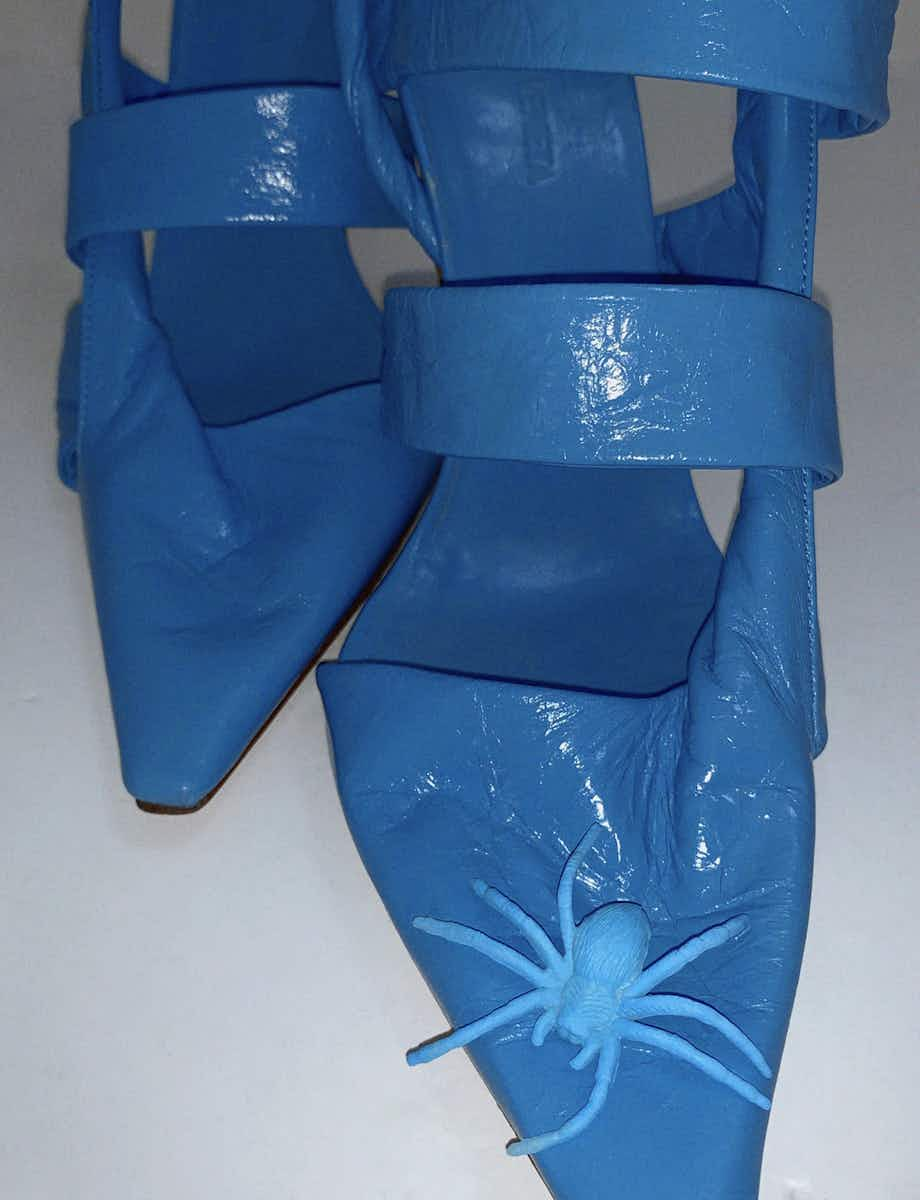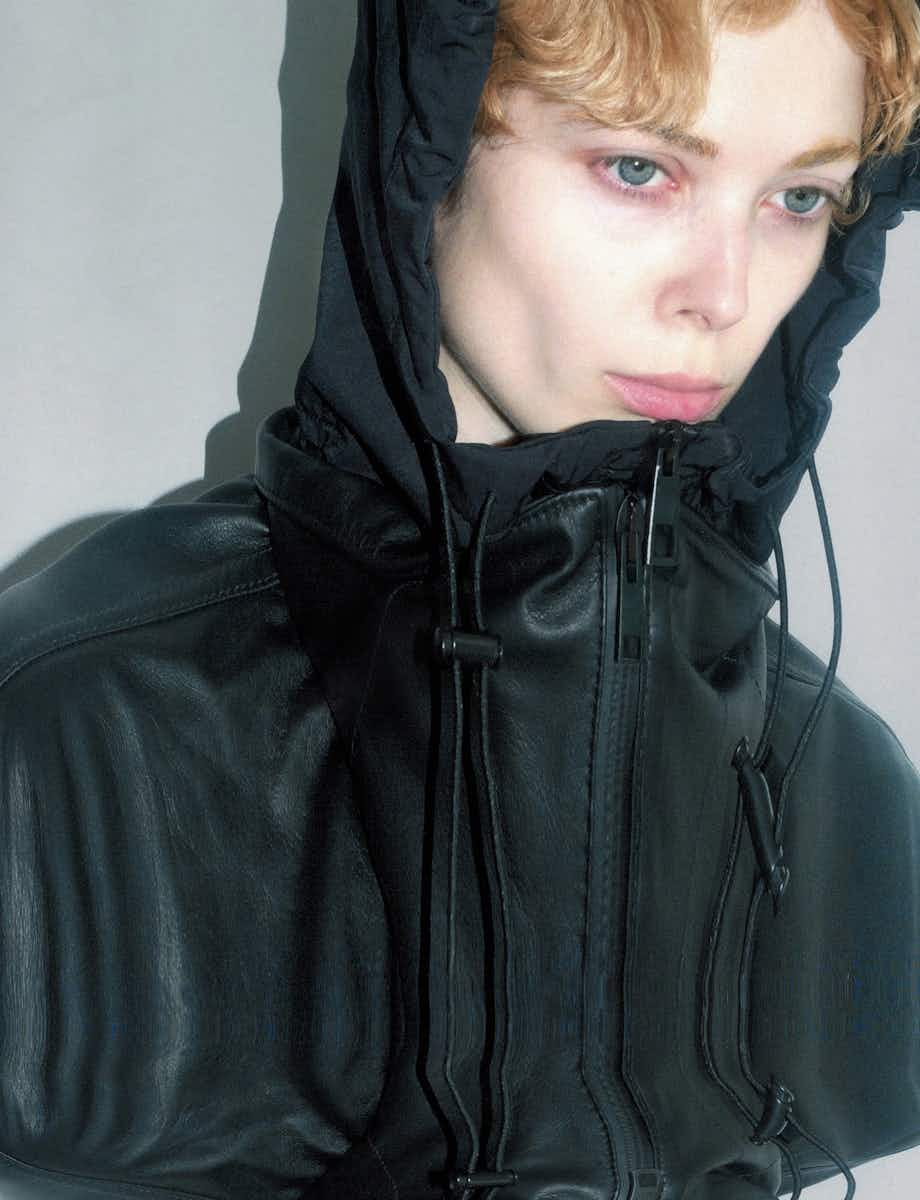 And so Hofmann developed a series of aliases for the shoot, fleshing out her different personality traits into new personas ranging from a kittenish pin-up girl to a stealth-like outdoor explorer.
"When transforming into these different characters you don't purposely decide to behave and move and pose differently, somehow you subconsciously do that anyways," Hoffman says.
To help her embody these roles, Bleach London co-founder and good mate Alex Brownsell supplied a variety of wigs, including a jet black waist-length piece inspired by German Godmother of Punk Nina Hagen, and a hot-pink Mötley Crüe-esque ​'do.
The resulting collaged images perfectly embody the subtly sexy, confident and quietly luxurious ethos of the Italian fashion house, now that Daniel Lee has taken the reins.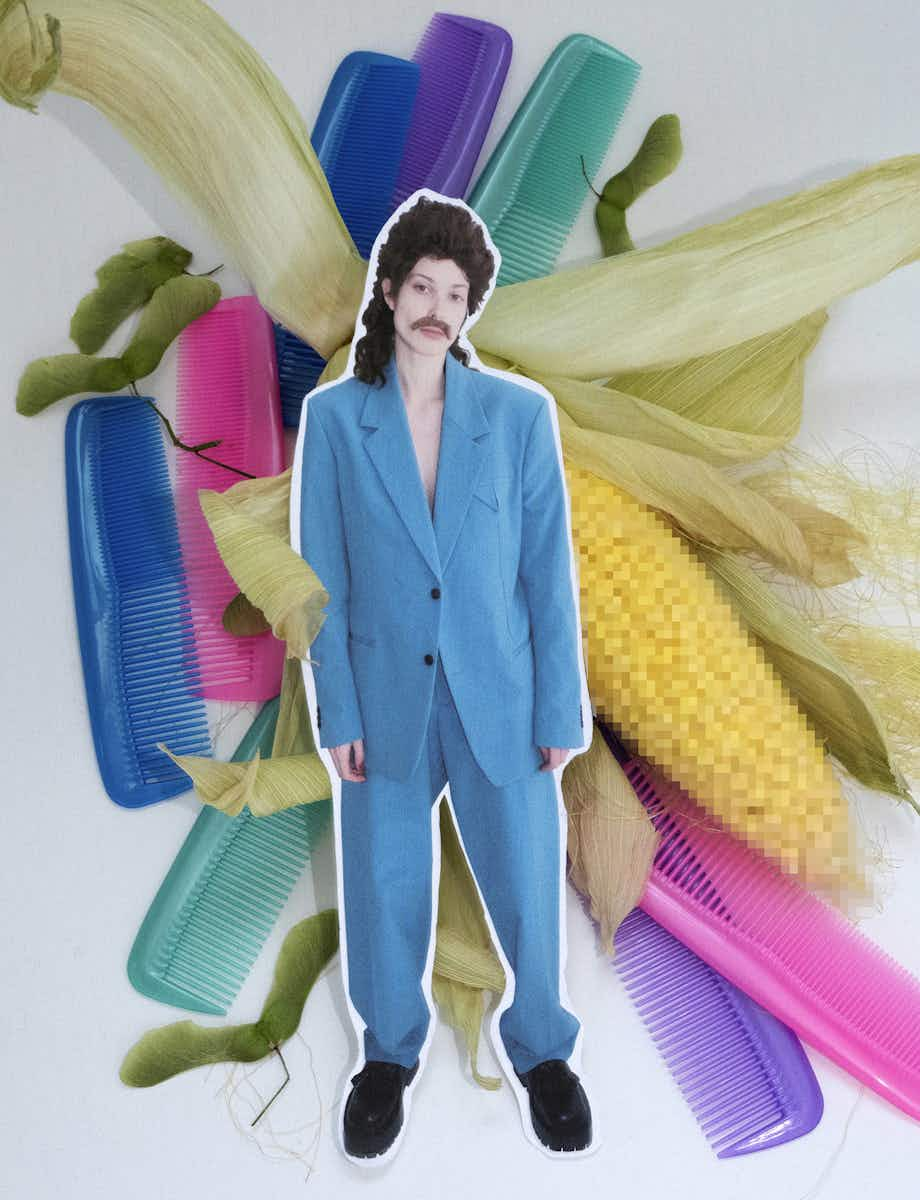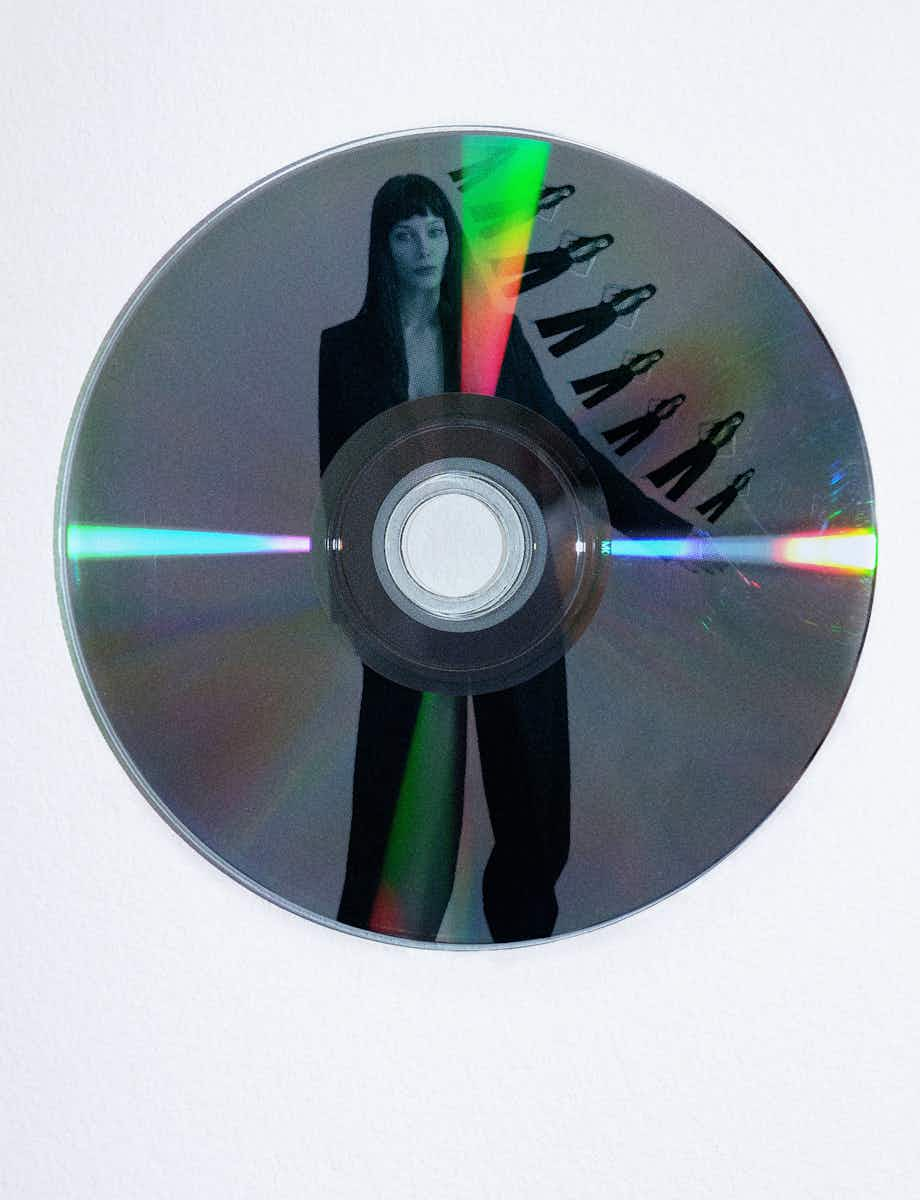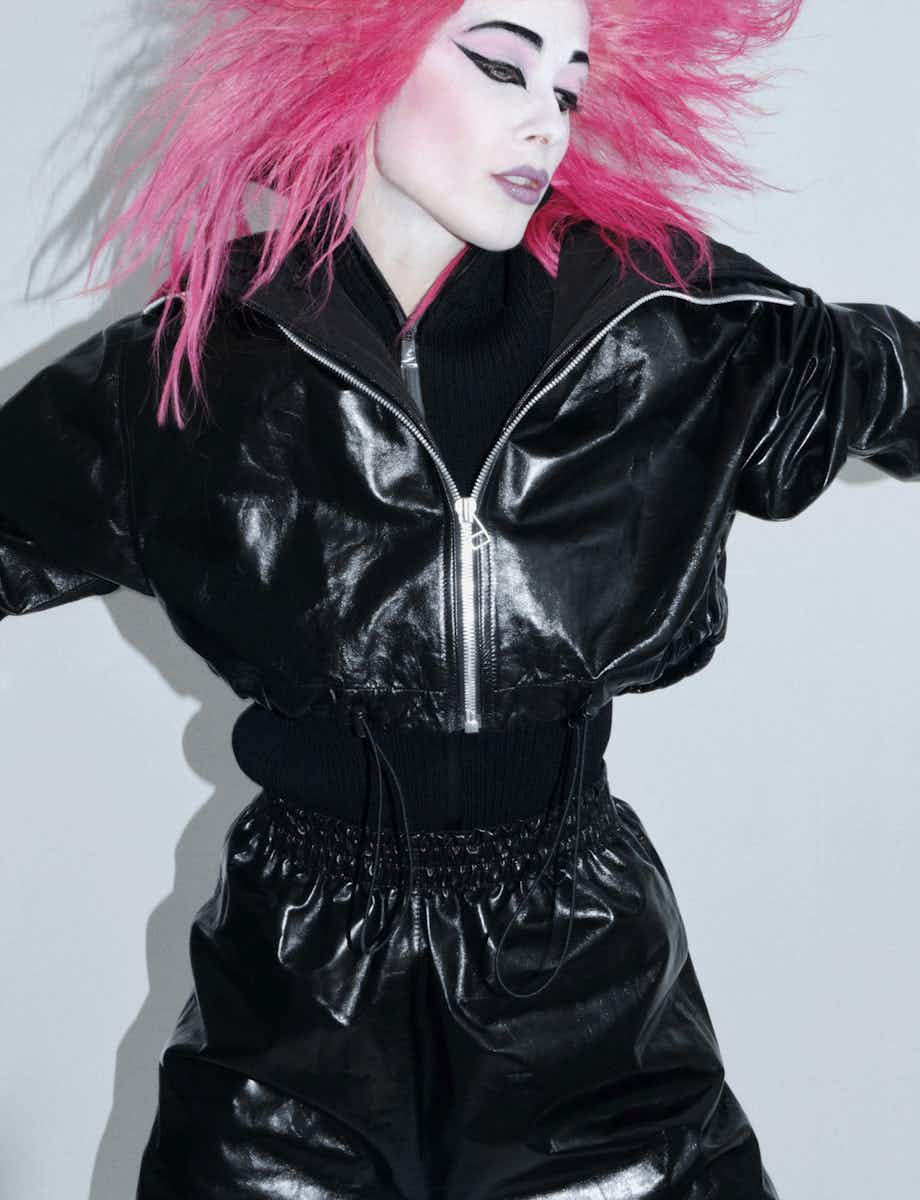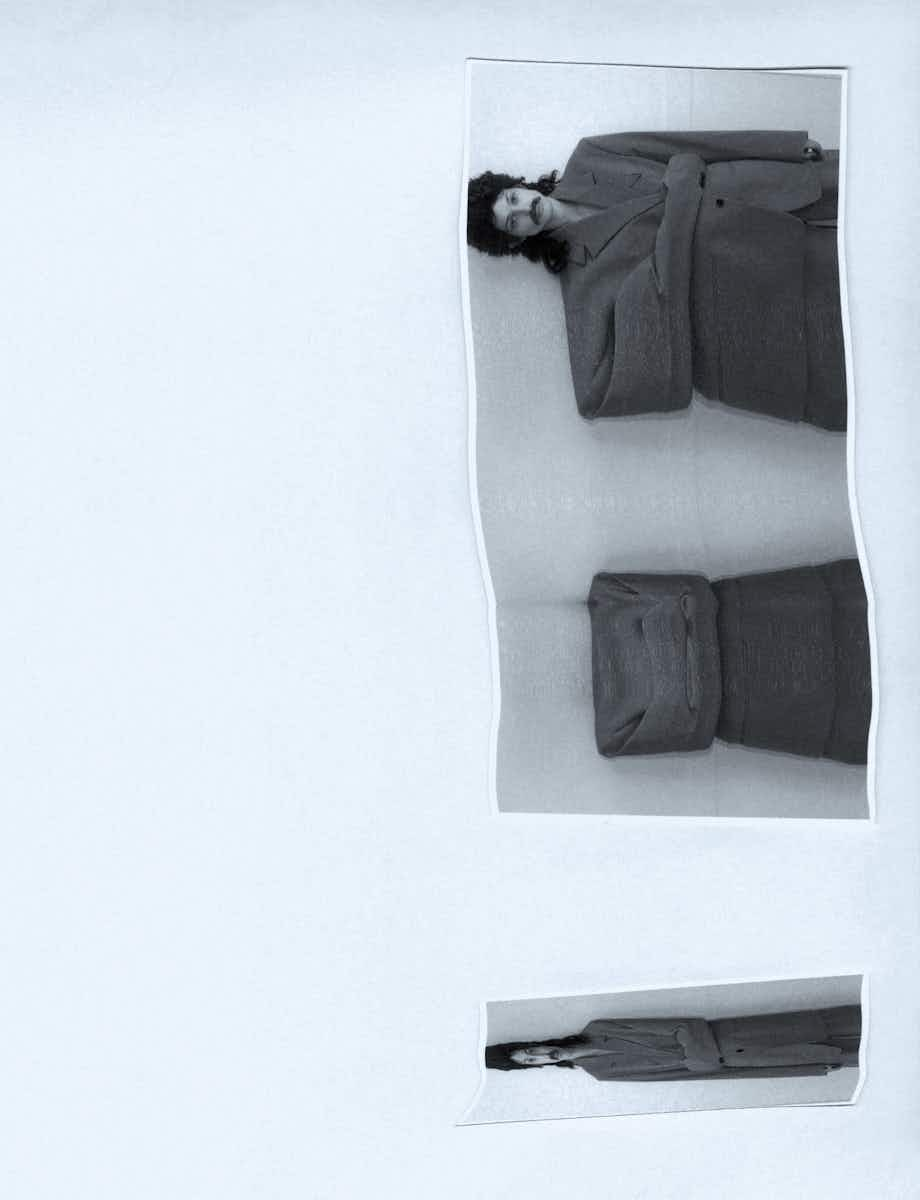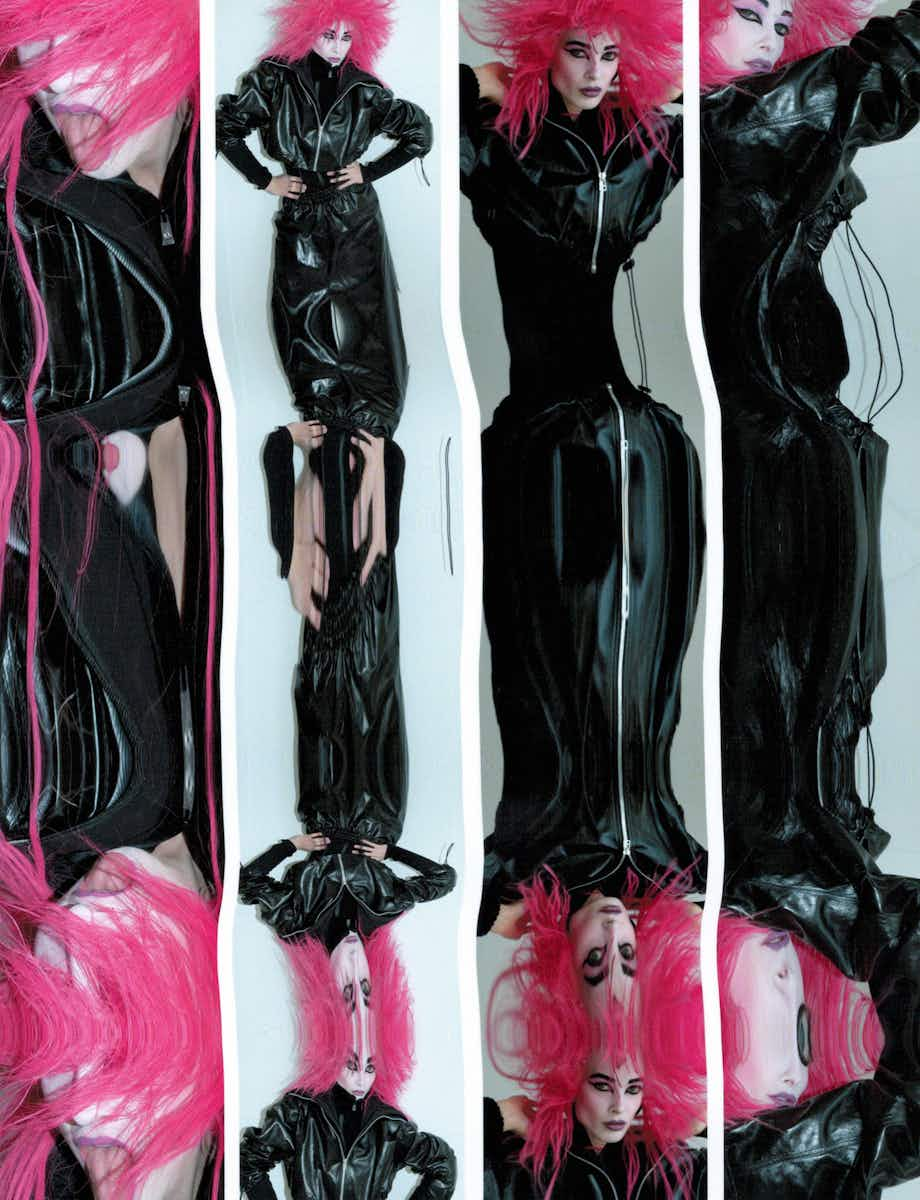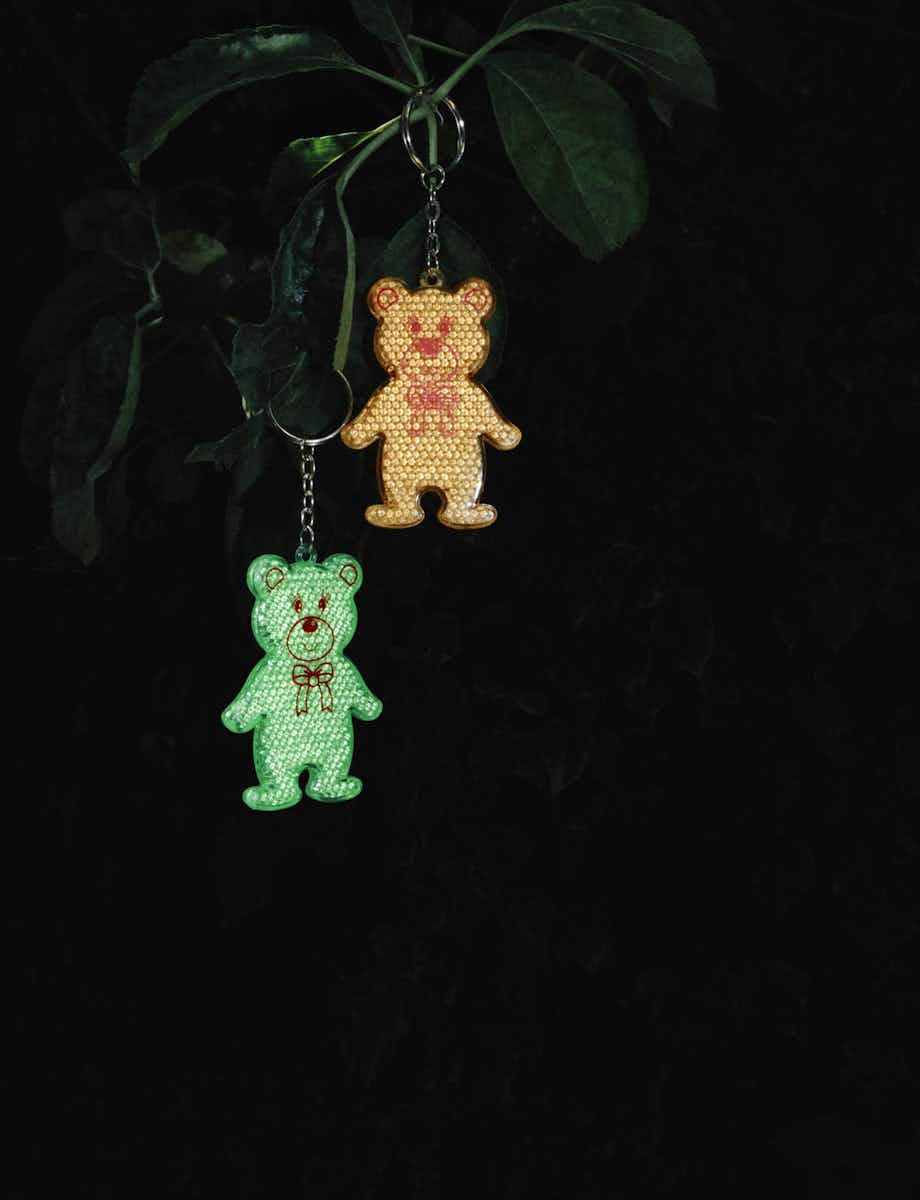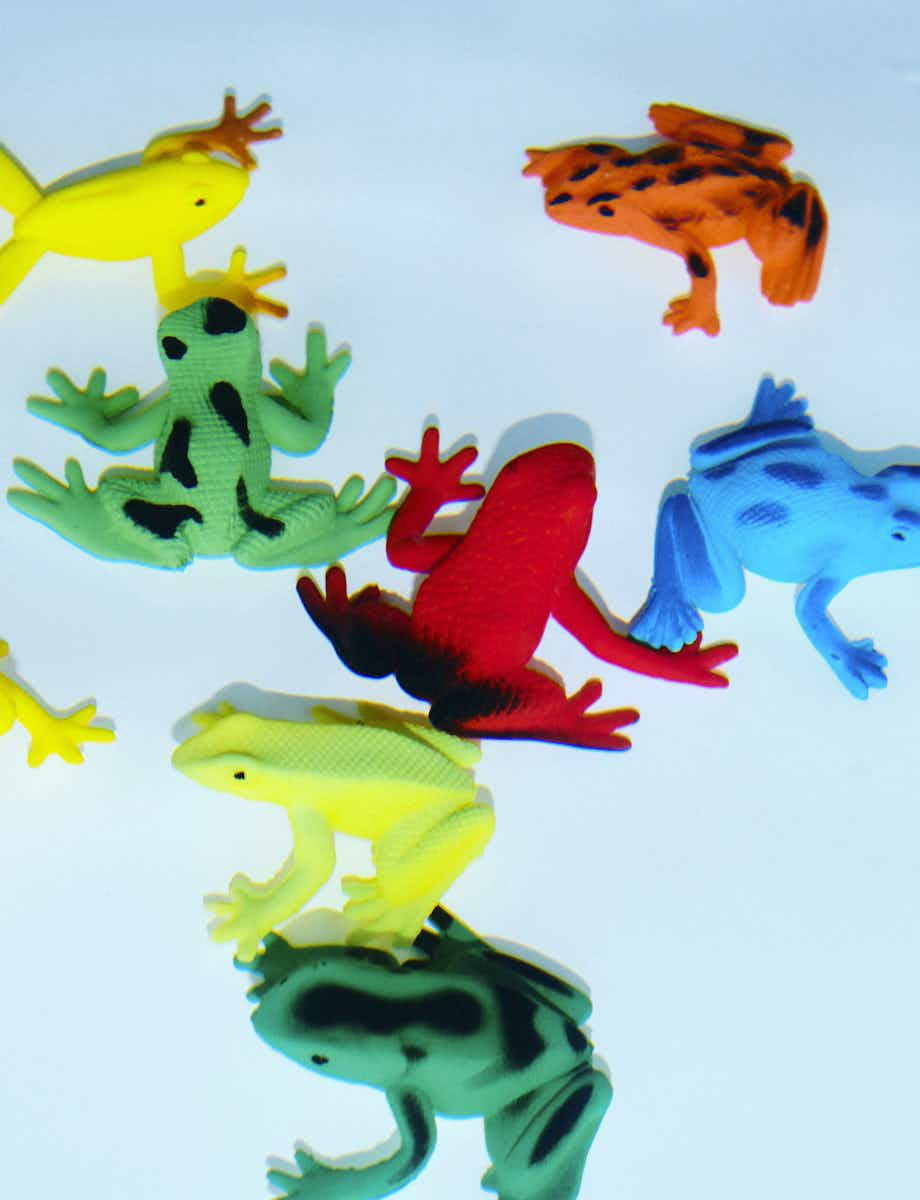 All clothing from Bottega Veneta's pre-fall collection

More like this