Isamaya Ffrench: ​

"

I wasn't interested in launching just another makeup brand"
Byredo founder Ben Gorham has joined forces with one of the world's most innately talented makeup artists to create Byredo Makeup. The pair tell us more about their bold new beauty venture that's designed to inspire, and not to dictate.

On 17th August, cult luxury fragrance brand Byredo dropped a trio of futuristic visuals on Instagram, created by Jesse Kanda, to tease a collaboration between founder Ben Gorham and makeup maestro Isamaya Ffrench. The distorted voiceover, by Gorham and Ffrench, that spoke of challenging the way people use objects, sparking the imagination, inspiring people and encouraging an emotional connection to beauty, was a taster of what's to come.

Two weeks on and we're able to see the first stages of what promises to be a visionary beauty line, one that seeks to represent a visual and physical manifestation of the Byredo's emotive and seductive scents.
"I feel as though [Isamaya] is becoming one of our generation's greatest creatives," Gorham explains, ​"and I feel very fortunate to have her involved in the inception of makeup at Byredo."
Indeed, Ffrench is one of the most in-demand and innovative makeup artists in the industry, respected for her innate talent worldwide. According to Gorham, there was no one better to collaborate with on a beauty line that focuses on the emotional process surrounding makeup, rather than ​"the practical and technical side of it".

Byredo's first foray into makeup has been in the works for two years, though Gorham has had it in his mind for more than five. It was important for him to approach this project with the same passion and excitement that's driven the brand to the top of the fragrance game.
"When Ben mentioned that he was interested in exploring a makeup line, I took a bit of persuading," Ffrench says. ​"I wasn't interested in launching just another makeup brand in such a saturated climate."
Self-expression lies at the heart of this project, and this was a way for Ffrench to ​"explore something a bit more conceptual". The result: a collection of vibrant candy coloured lipsticks (see: Smarties-blue, Palma Violets-purple and Starburst-red) and shimmering eyeshadow sticks served in sculptural metal casing, alongside traditional makeup tools like mascara and eye-liner, all of which come with names like ​"Chromophobia" and ​"Sciomancer".
The importance of colour cannot be overstated as the main source of inspiration for this collaboration – ​"colour, colour, colour!" says Ffrench. Her favourite pieces include the eyeshadow compact, ​"and not just because the colours are gorgeous, but because it's lovely to hold and I'd want to give it to my friends," and the colour sticks, which ​"can be worn on the eyes, lips and even on your hair".
Ultimately, it was Byredo's intrinsic versatility and fluidity that attracted Ffrench to working on this collection. ​"One of the things I love about Byredo is that its products don't dictate how to wear them or who should wear them," she says. ​"Every colour and piece is something [Ben and I] really connected with."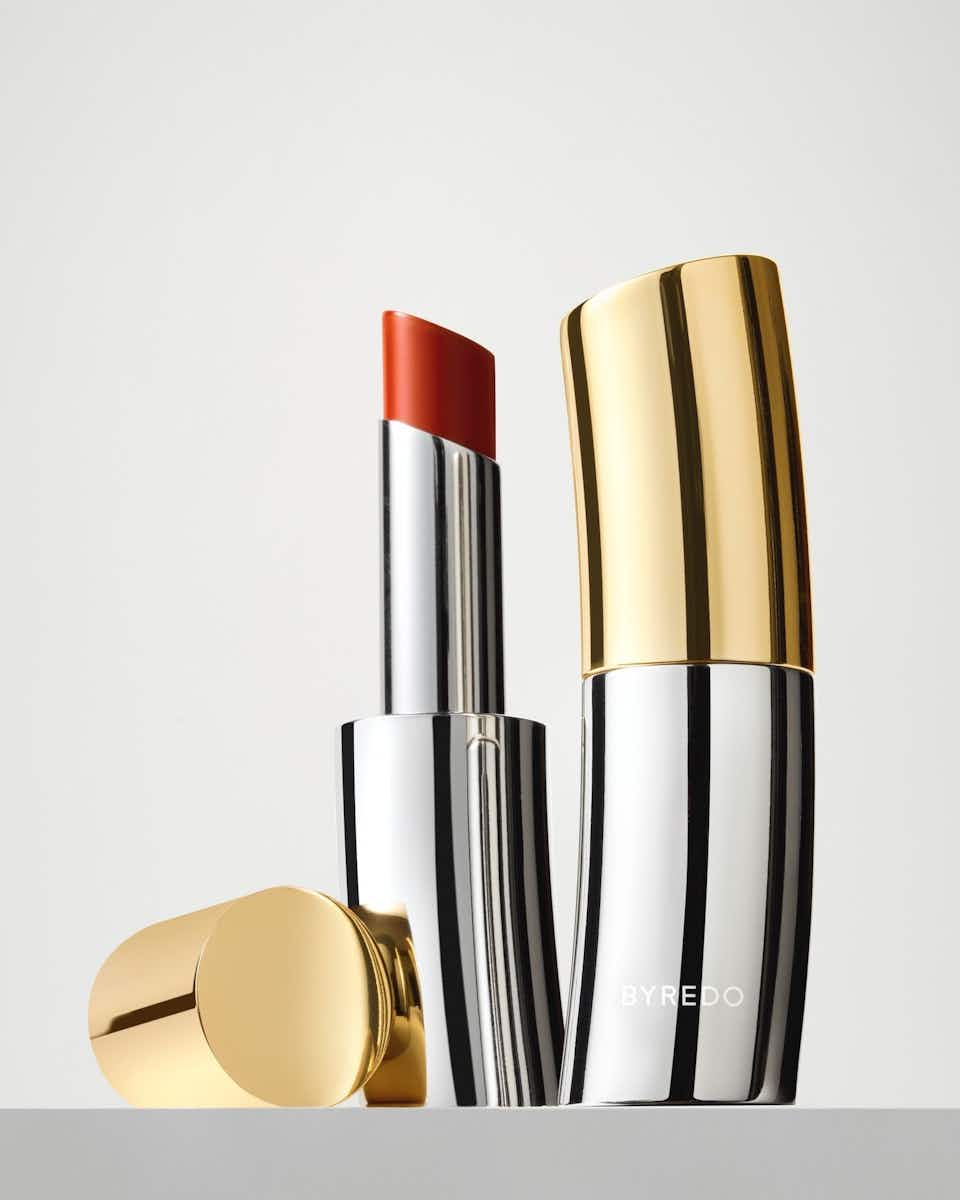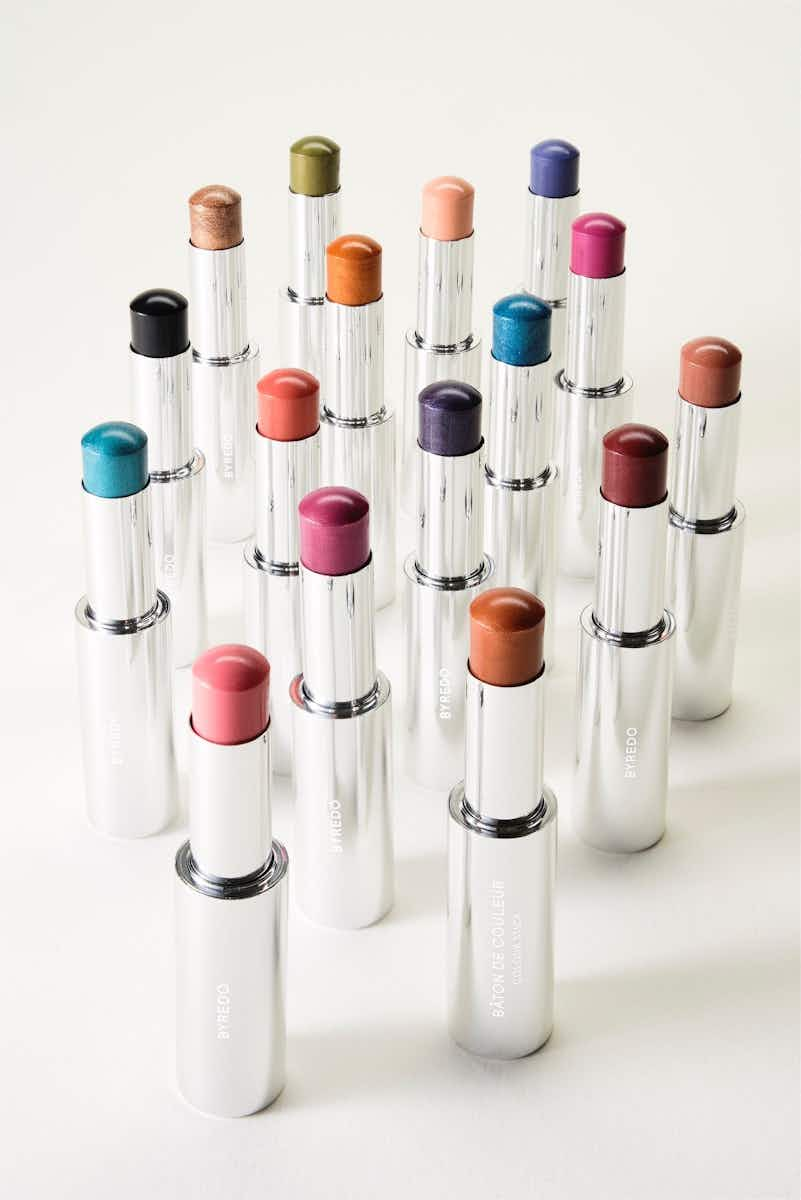 Byredo Makeup launches 1st October.

More like this