Casablanca and Nic Cage is a campaign for the ages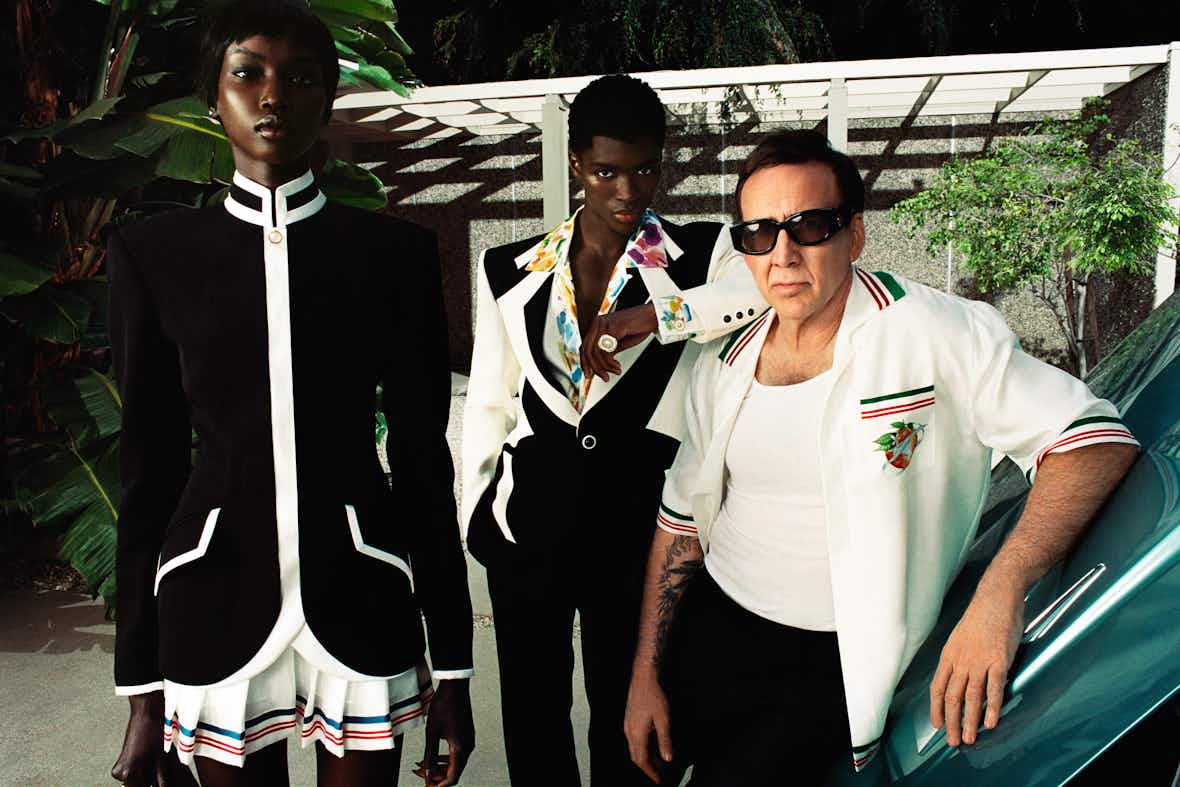 French-Moroccan fashion house Casablanca has cast the impossibly impenetrable Nicolas Cage alongside Alton and Anok for its new AW22 campaign. Culture is far richer for it.
Look, we hate the whole ​"name a more iconic duo" thing but, seriously, has there ever been a more magnetic trio than Alton Mason, Anok Yai and – hold onto your Panama hat – Nicolas Cage?
Yes, the memed-to-oblivion actor, known for cult, cool-kid films like Wild at Heart and diabolically bad flops like Grand Isle, shouting ​"not the bees!", owning a pet octopus and defying any logical understanding, has been cast by Casablanca in its new AW22 campaign. It's nothing short of a fever dream, frankly, and we're into it, reacting with the zeal usually reserved for Cage's own method of acting.
It turns out it wasn't totally random; Nic is a genuine fan of the Parisian fashion house, recently spotted grabbing a shirt at the brand's recent Maxfield LA pop-up store. ​"I wanted to create a Hollywood moment between models I love, like Alton [Mason], who is a dear friend of mine, and Anok [Yai], who I truly love and think is one of the most beautiful women in the world," creative director Charaf Tajer says.
And as for the starring role? ​"Then there's the icon that is Nicolas Cage. Hugo and I are also good friends and we've wanted to work together for a long time, so this felt like the perfect time and place to do it," Tajer continues. It's yet another example of a high fashion house turning to a senior leading man, from Loewe's cute shoot with Anthony Hopkins to Jeff Goldblum devilishly wearing Prada for the label's last few runways.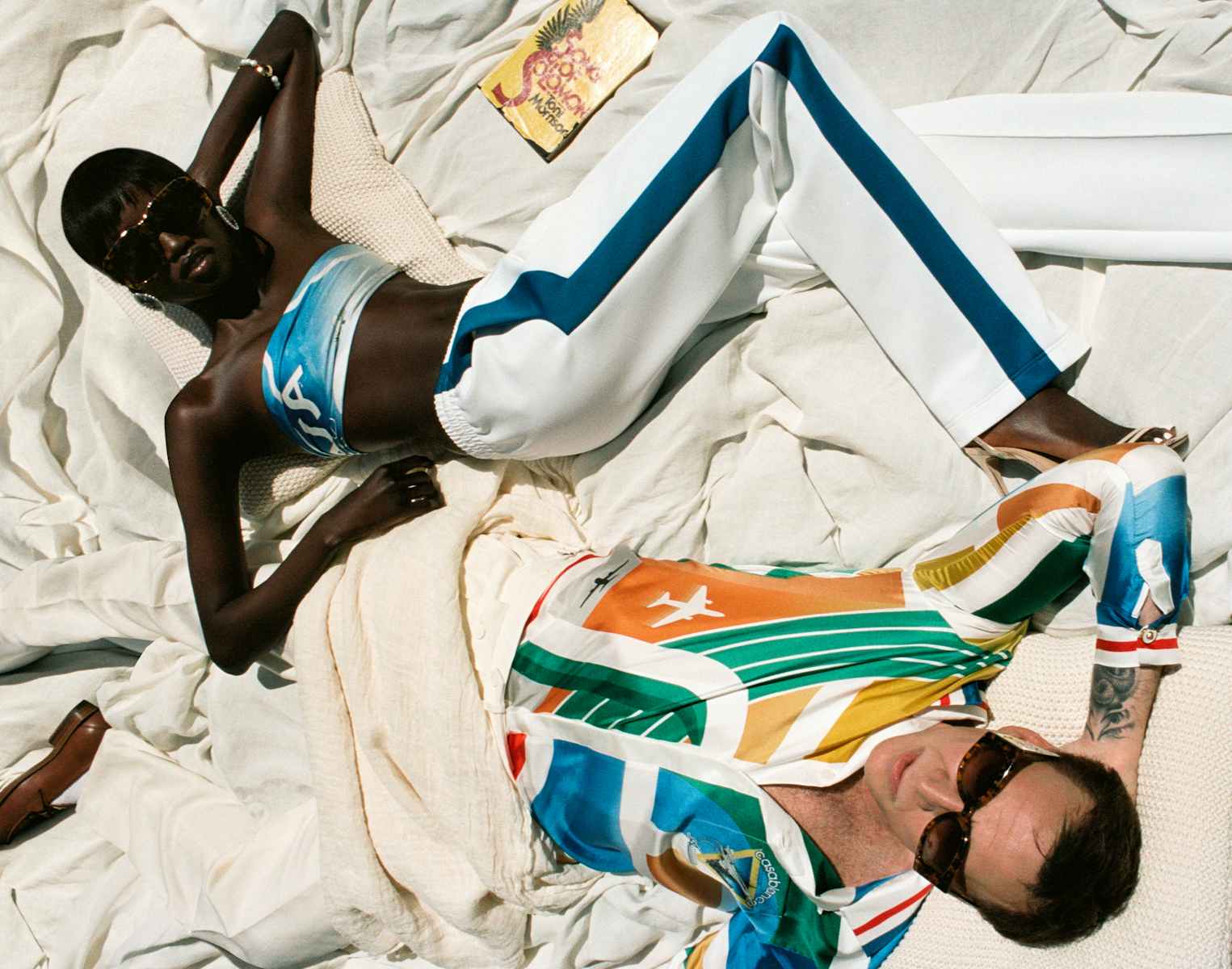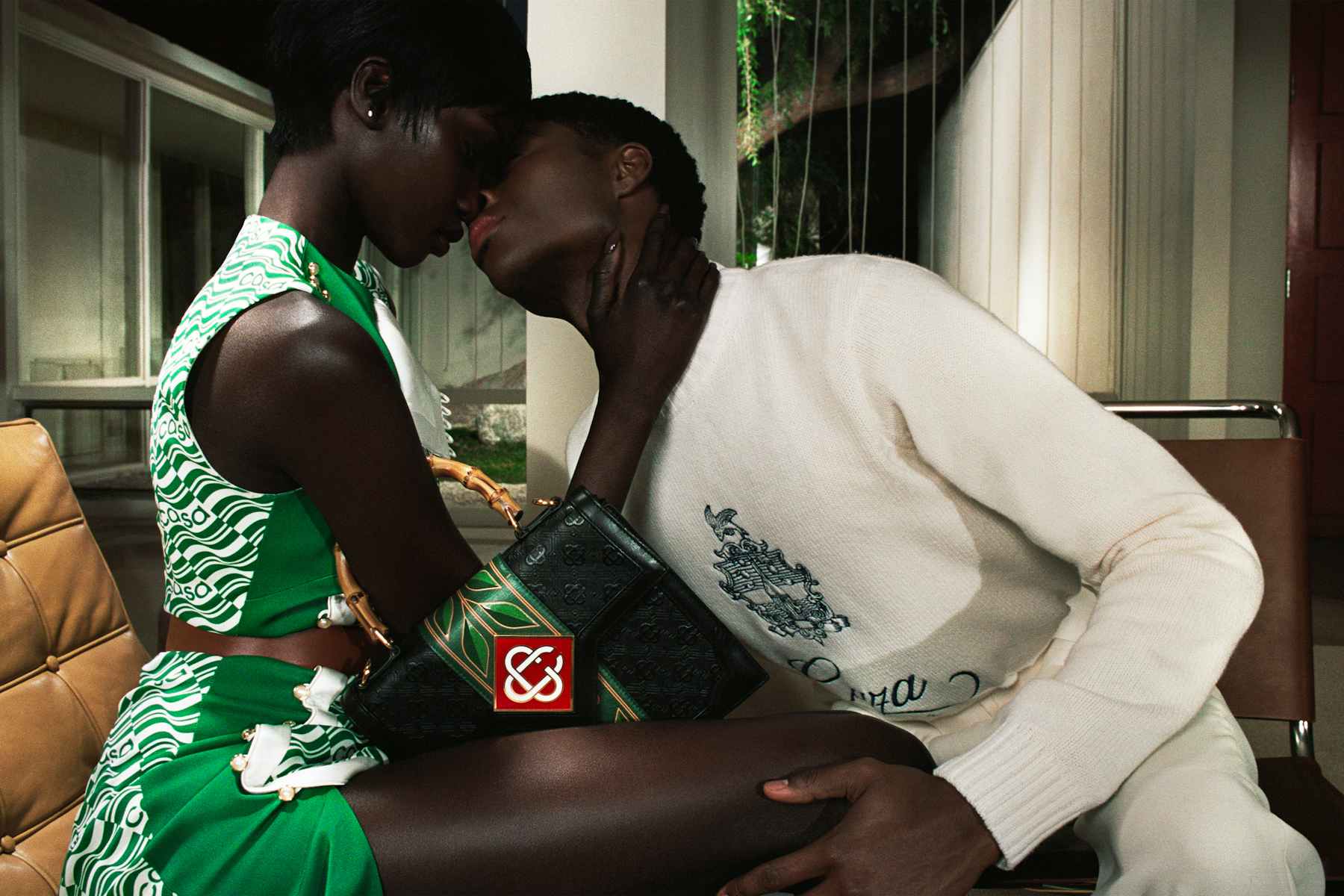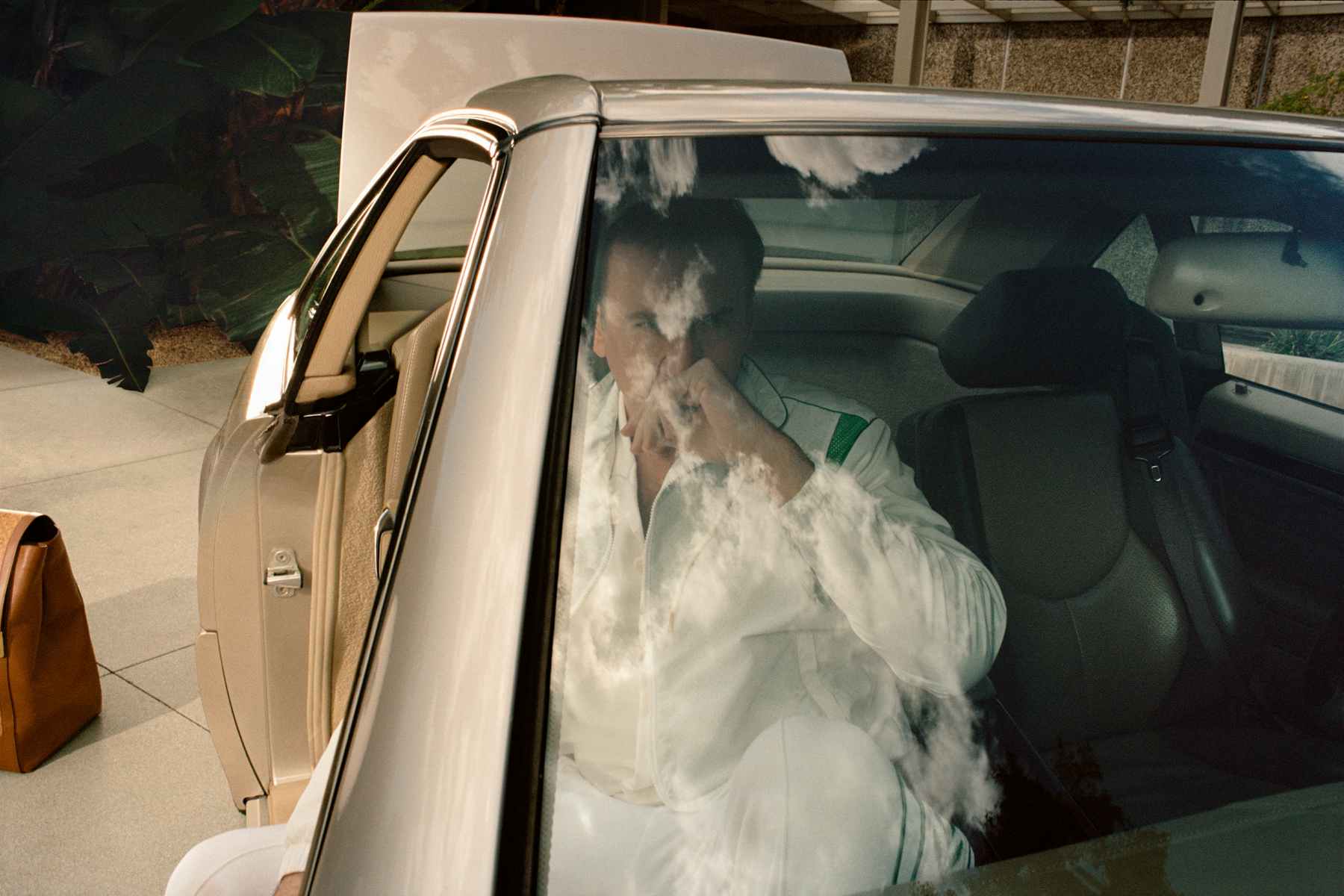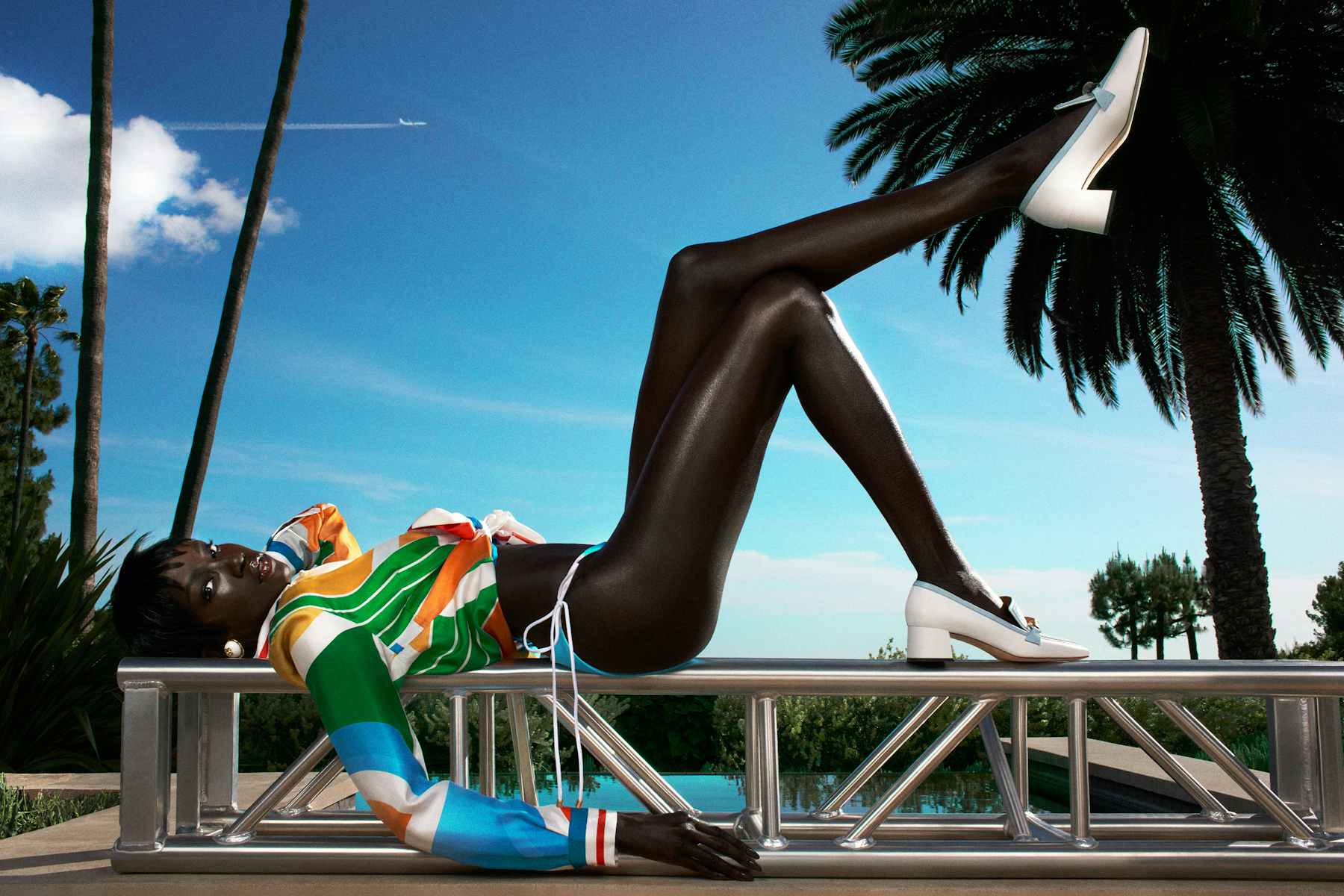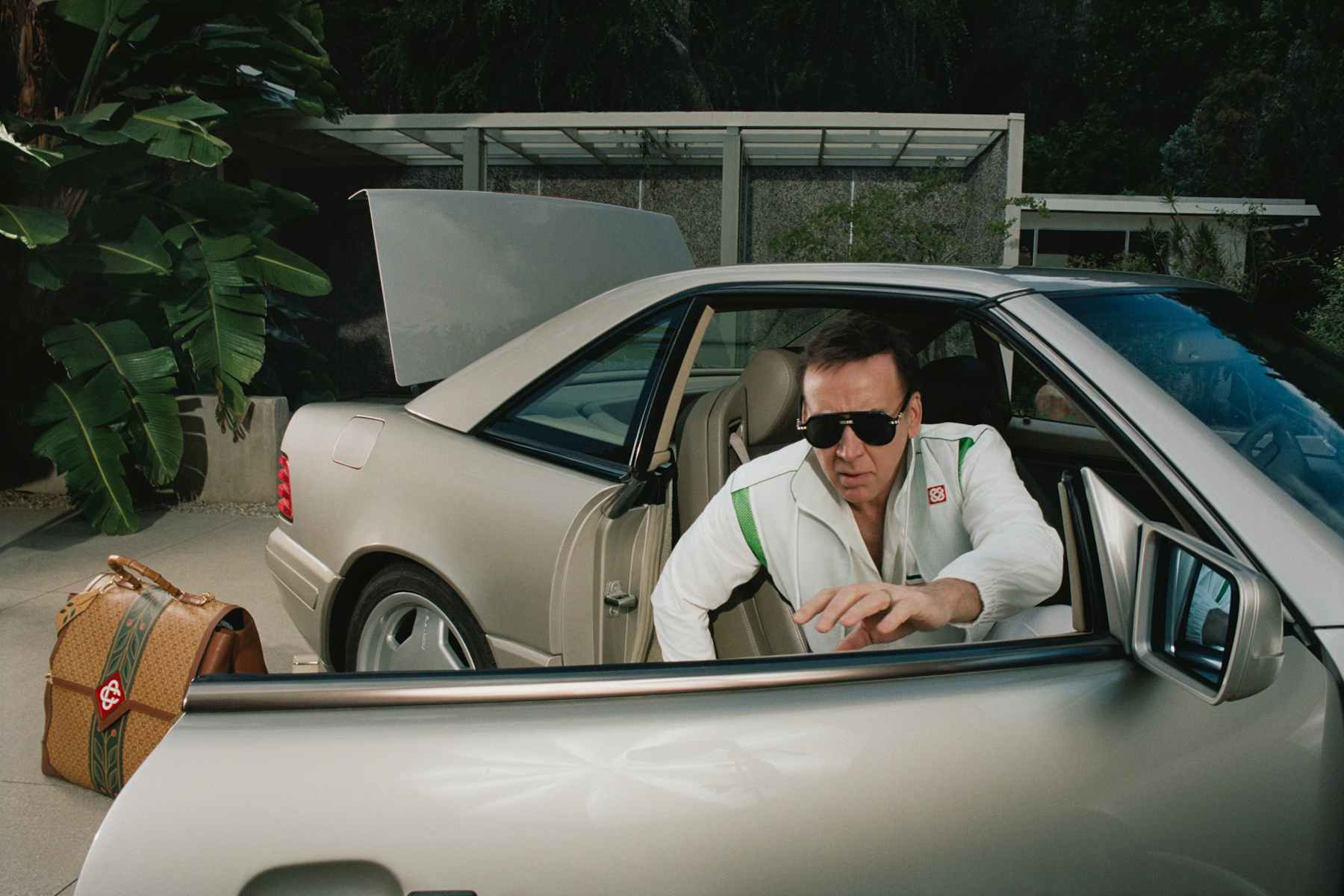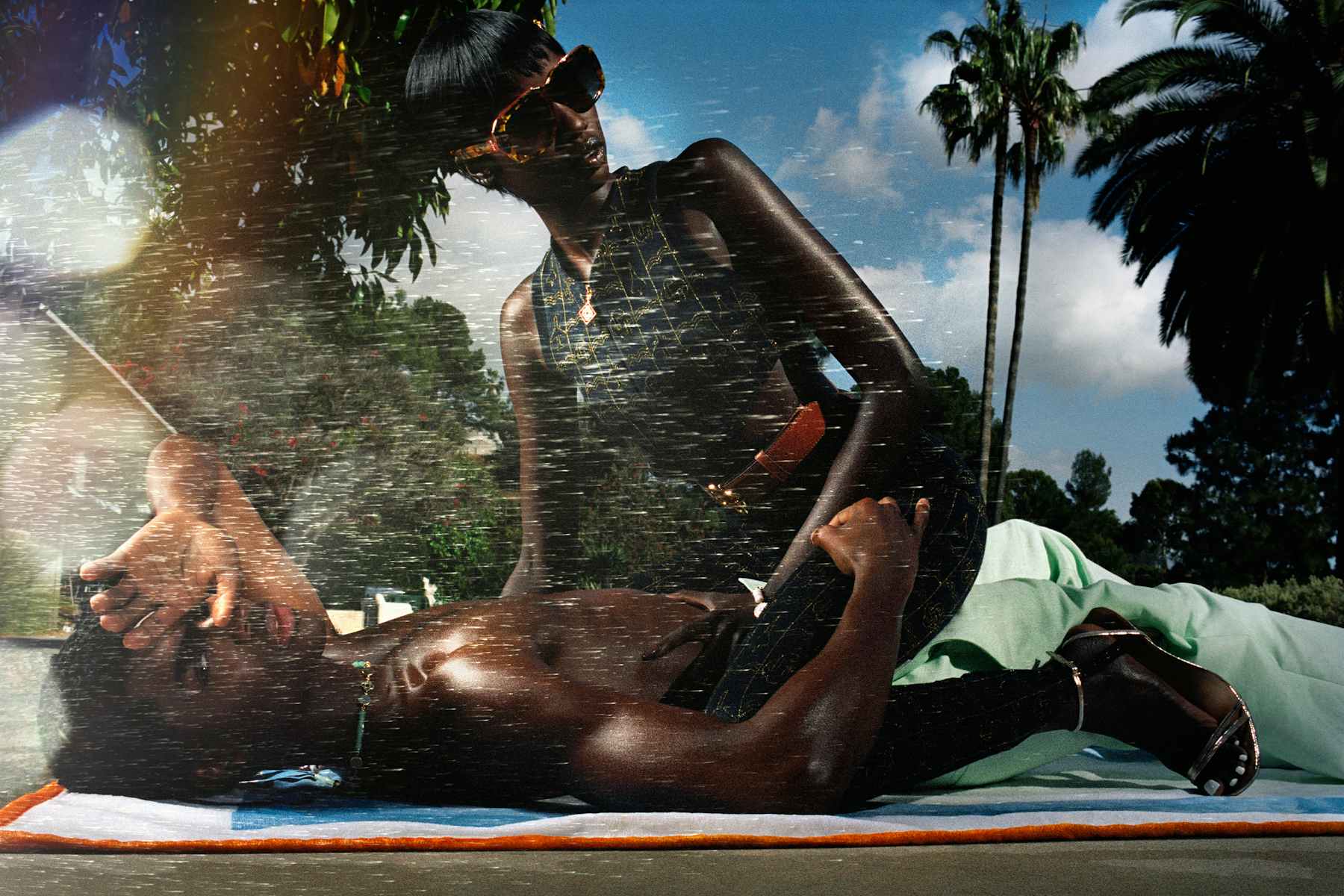 Shot by photographer Hugo Comte, the campaign sees all three go full Hollywood, enjoying the usual five star hospitality of Casablanca. Swanky cars, no-filter-needed backdrops and lavish interiors all feature, shot using Comte's trademark futuristic, saturated colour grading. ​"We revisited the Hollywood heritage with our own life stories, mixing opulence and romance to create timeless images out of the fashion scope, with a universal vocabulary of pop culture," Comte says.
The clothes, naturally, are of equal decadence. Inspired by the supersonic travel and political prowess of Paris, the brand's AW22 collection makes diplomacy sexy with royal red, blue and white hues, Casa's distinctive full-bleed prints and gorgeous, classically-cut tailoring. Here, multi-coloured silk shirts are the order of the day, while an emerald green dress emblazoned with spell out lettering sported by Anok is the chef-d'œuvre of the shoot.
If our actual autumn-winter looks anything like the campaign's towering palm trees, algorithmically perfect blue skies and enchanting sunsets, we're in heaven. To quote Nicolas Cage in Face/​Off: ​"You'll be seeing a lot of changes around here. Papa's got a brand new bag."


More like this