Celine SS22: Hedi Slimane escapes to the French Riviera
The creative director presented his new collection with a self-directed short film, providing fresh glamour with an edge against the backdrop of Nice's gorgeous vistas.

What better way to end the year (well, almost) than with a surprise Celine show?
In honour of the French fashion behemoth's SS22 collection, creative director Hedi Slimane made a 10-minute short film, Baie des Anges, which dropped today. Shot in Nice in the South of France, it showcases the city's impressive architecture and rich history just as much as it does Slimane's clothes.
But make no mistake: this is all about Celine.
The opening shot sees a branded ship cruising into the bay, before panning onto the renowned, 18th-century Promenade des Anglais, the Hotel Negresco (customised with a giant Celine logo), the Villa Massena Museum and the Nice Observatory. It's a blissful, sun-soaked afternoon. Little wonder the models are strutting along one of Europe's best-known seafronts with a spring in their step.
To the endlessly cool strains of Can's 1972 deep cut Vitamin C, rapid-fire images of spinning vinyl and landscapes are interspersed with black and white shots of Celine regulars Kaia Gerber and Blackpink's Lisa Manobal. Along the riviera, a sharp black blazer is paired with a bralette, a bodycon sequin skirt and platform trainers, setting the scene for a collection filled with glamour and shine.
Sequins are a recurring theme throughout the collection. Not only do they adorn a khaki loungewear hoodie and tracksuit co-ord, but also a figure-hugging, cowl-neck dress with a matching clutch bag, and golden pussybow shirts with bouffant sleeves, worn with knee-length jersey shorts.
These are garments to take you smoothly from day to night, understated and luxurious in the same breath.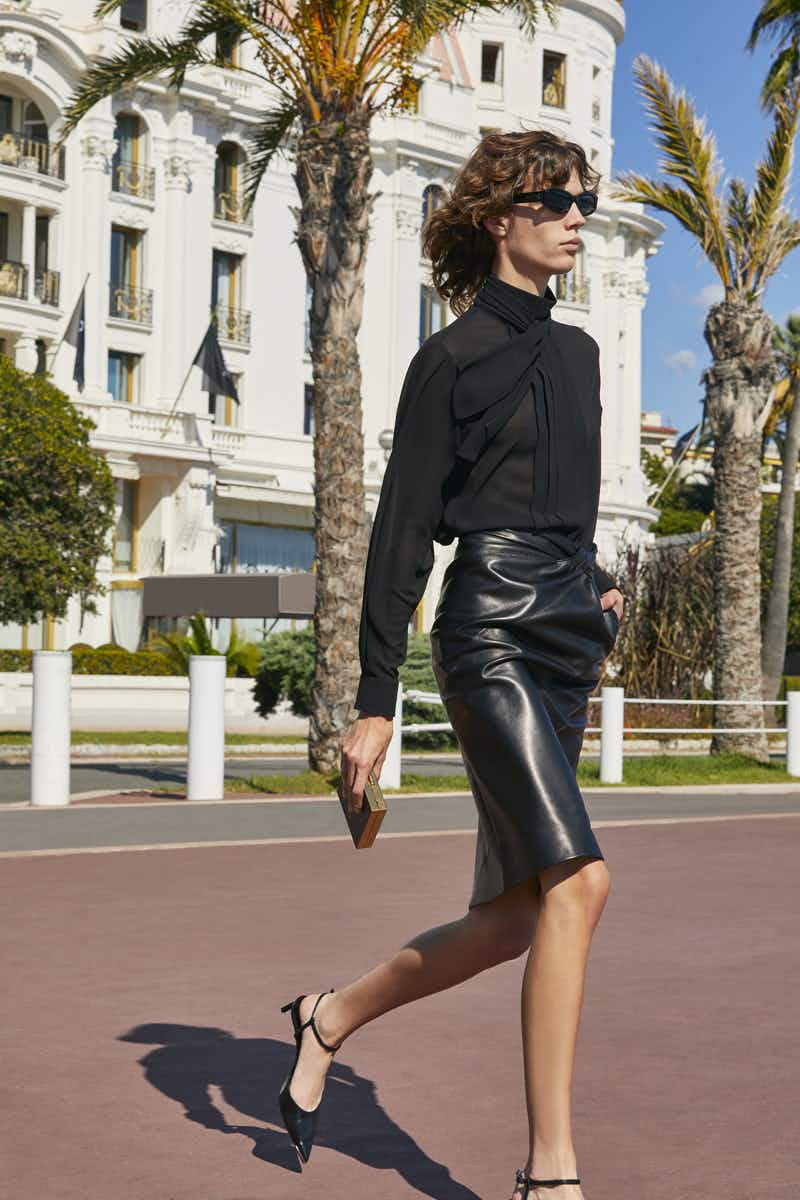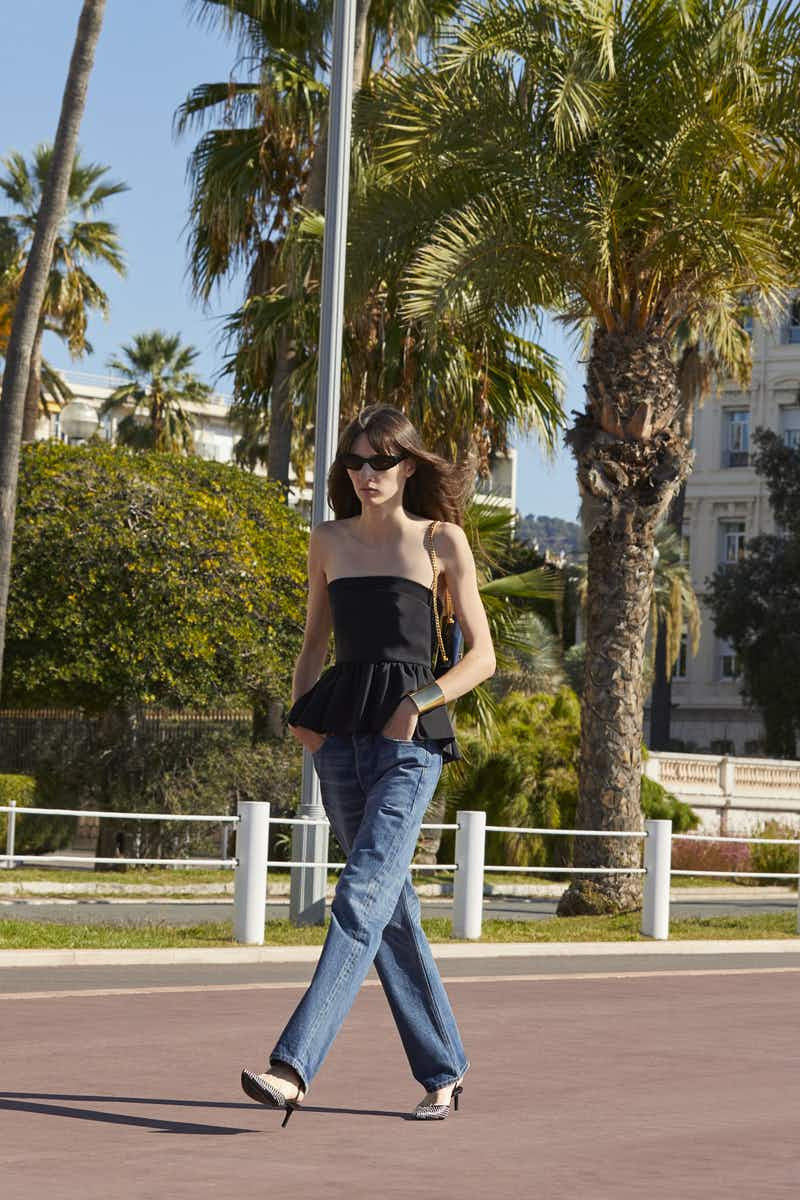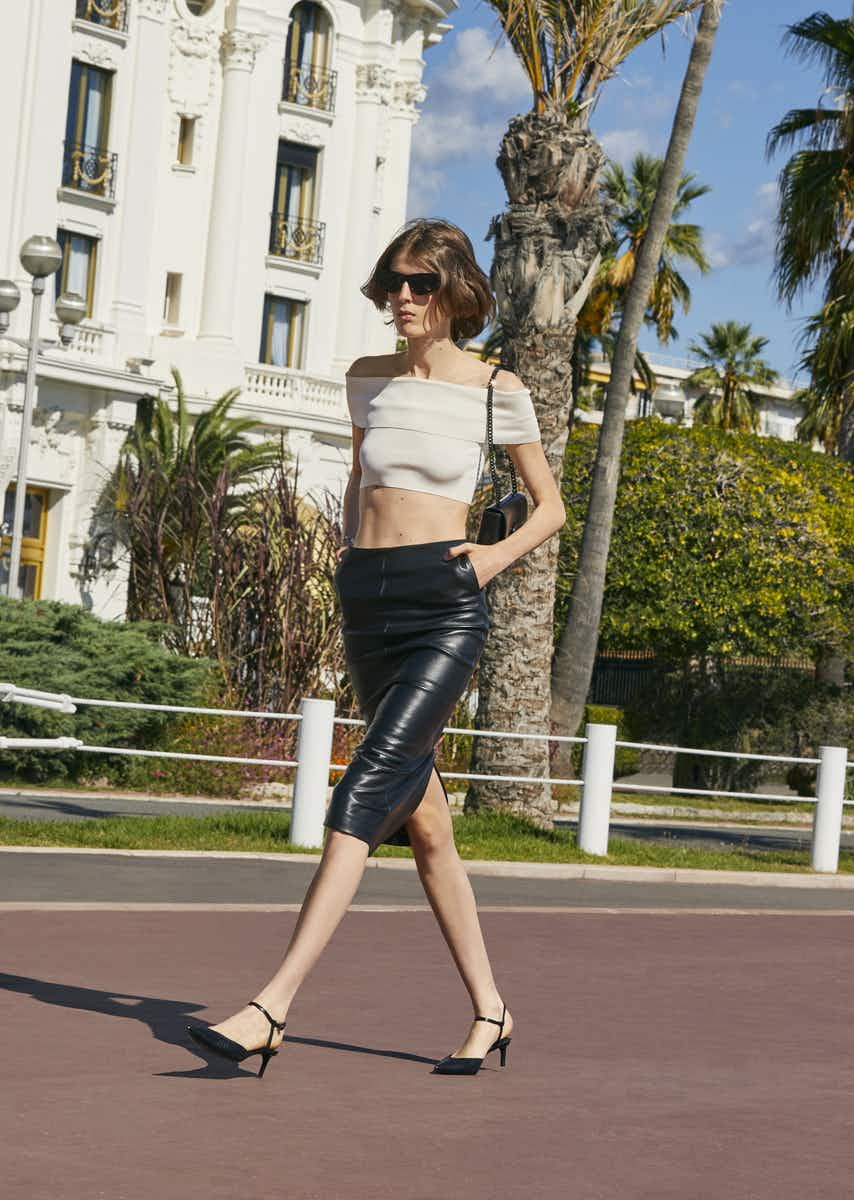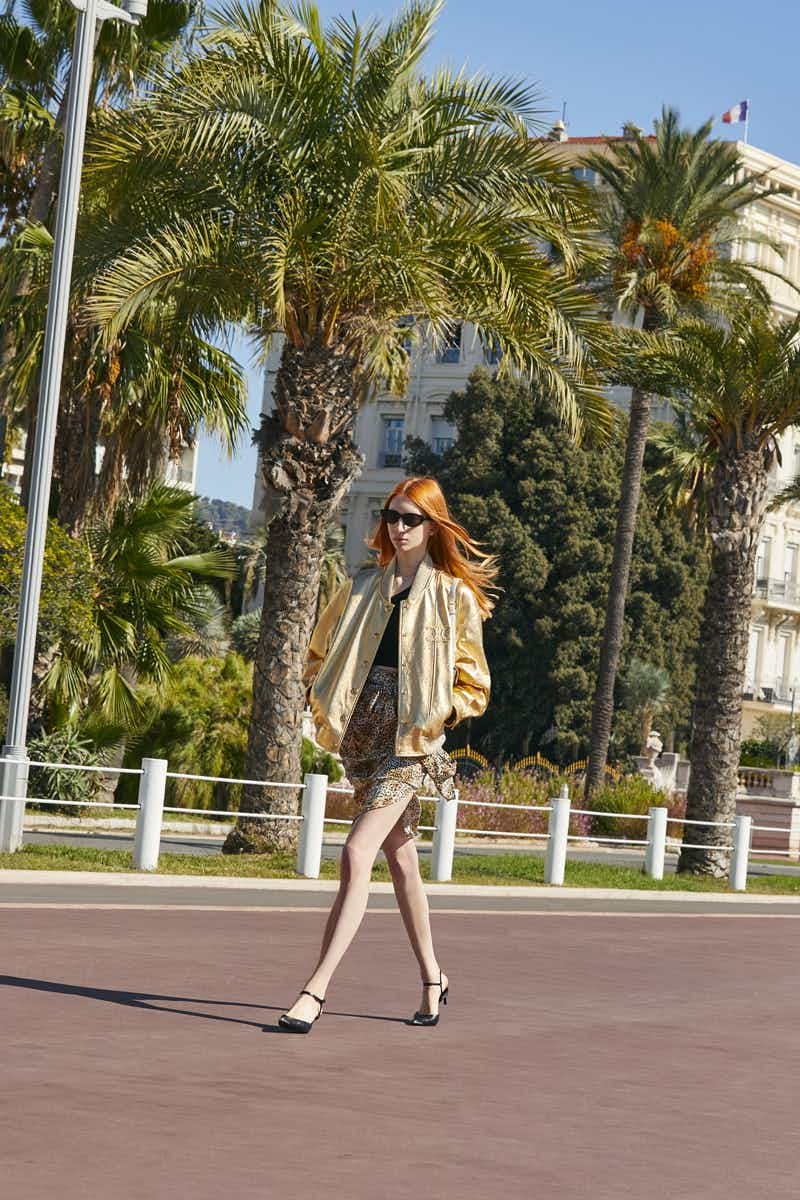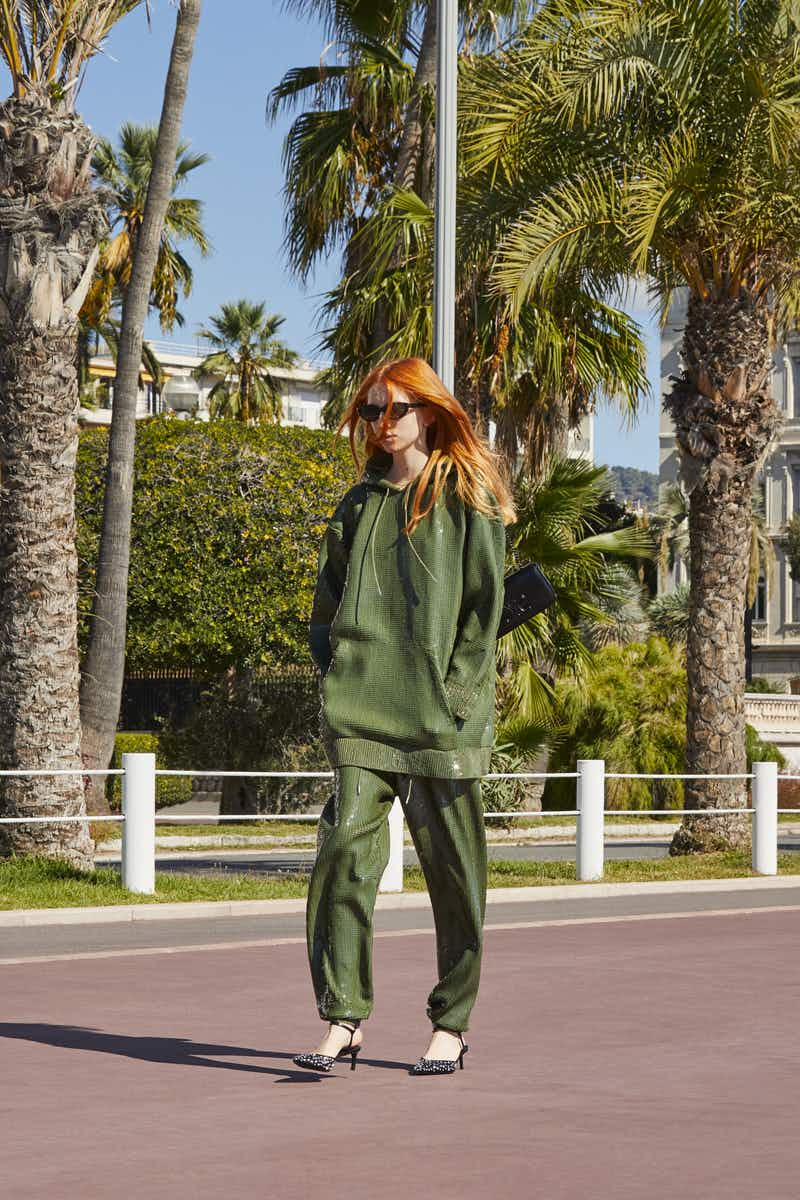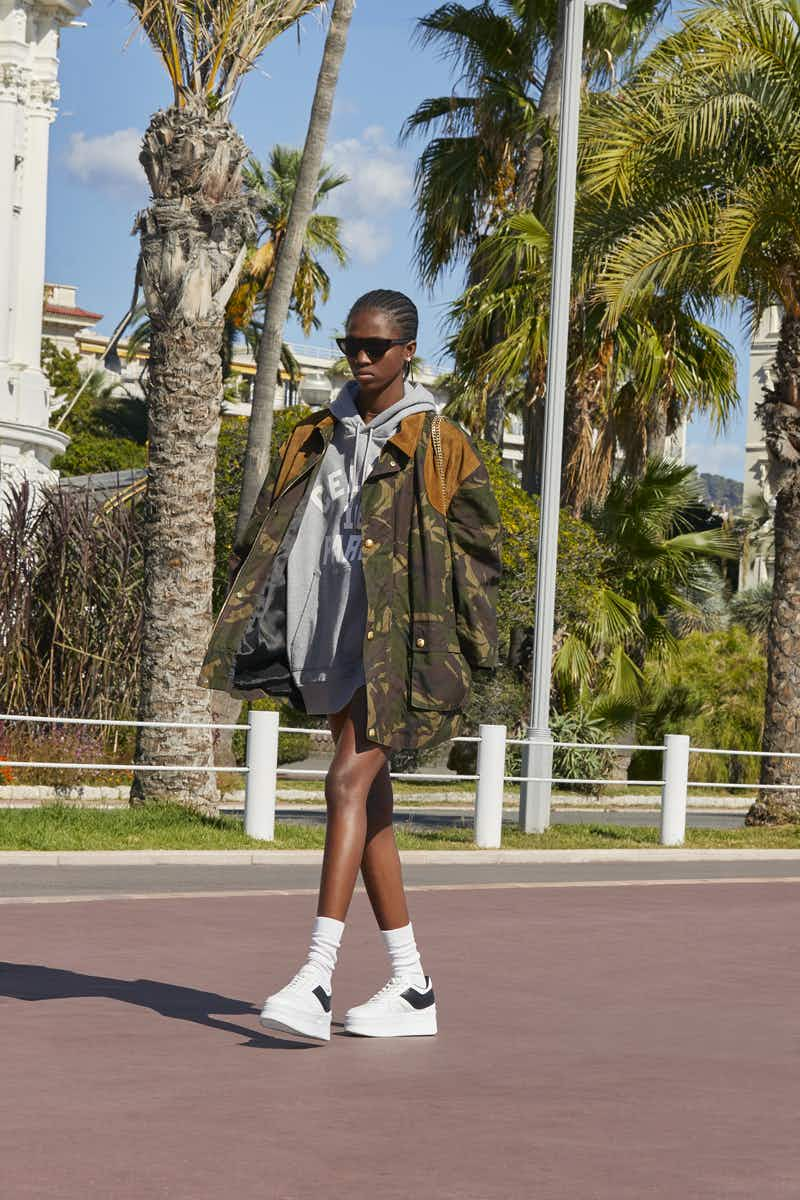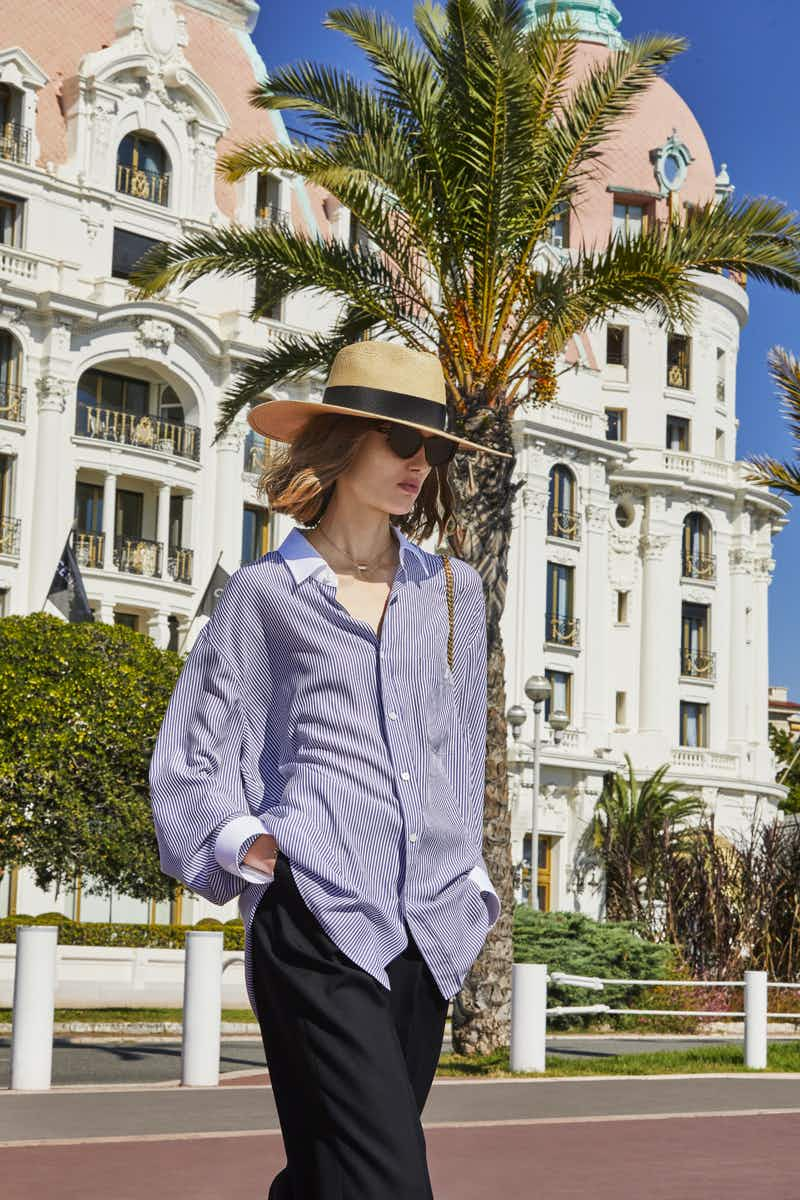 Meanwhile, a gold bomber jacket shimmers in the sunlight, paired with a leopard-print chiffon skirt blowing in the (presumably) warm wind. Ivory crocheted tunics and explorers' hats are emblazoned with Celine's logo, allowing the collection to segue into more sporty territory, via oversized, logoed hoodies, varsity-style bomber jackets and camo parkas.
Straw hats make an appearance, too, as do oversized pinstripe shirts and low-slung camo trousers worn with kitten heels. The Celine woman epitomises relaxed, French cool and this SS22 collection continues that tradition, ramping up evening wear while keeping wardrobe staples pared back.
Double-breasted, bolero-style cardigans with structured shoulders help to elevate skin-tight, off-the-shoulder crop-tops, often paired with leather pencil skirts and jackets. Some are mohair and pastel coloured, accessorised with plenty of signature sunnies. Lightweight crimson leathers, trench coats and denim give the collection a casual edge, contrasted with charming peplum tops and a floral dress with a gathered, asymmetrical hem.
In a collection oozing with freedom, Hedi Slimane captures everything a long, hot summer on the Côte d'Azur should be: alluring, high-spirited and always full of life. Angélique indeed.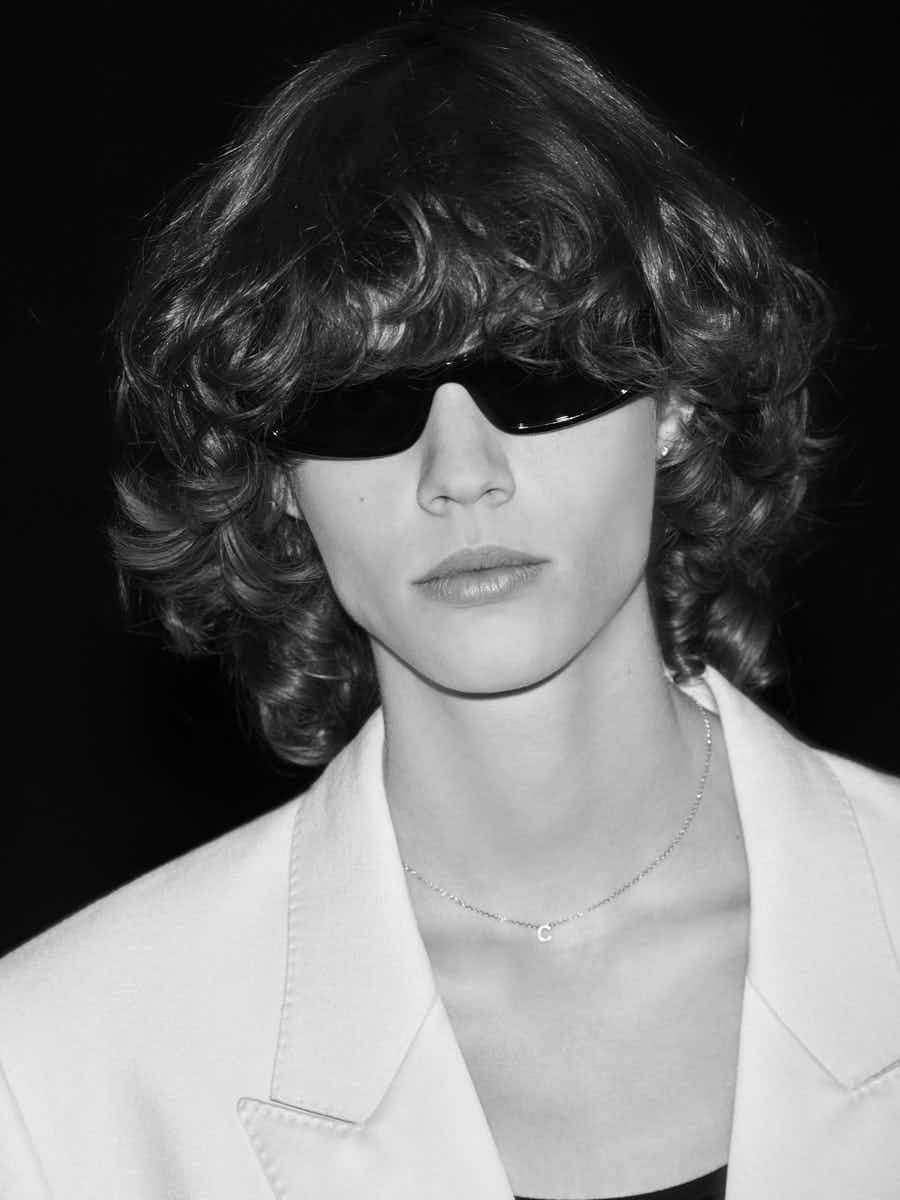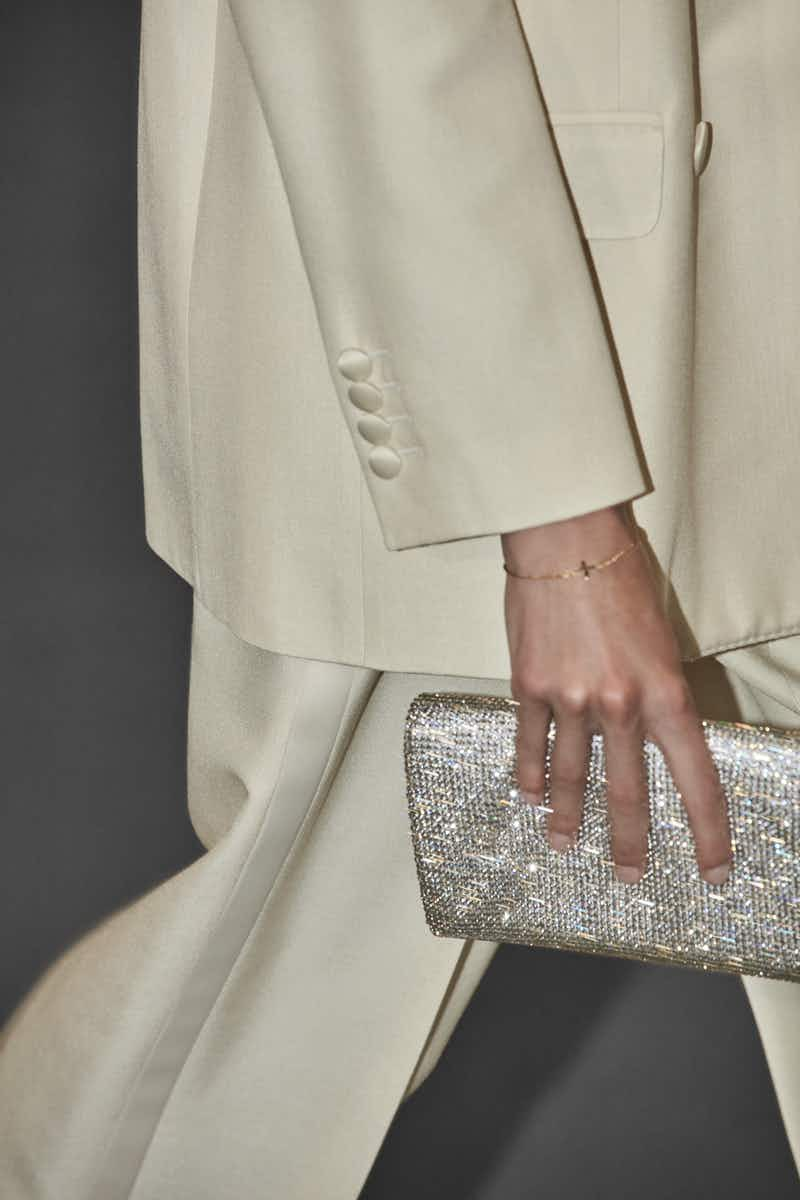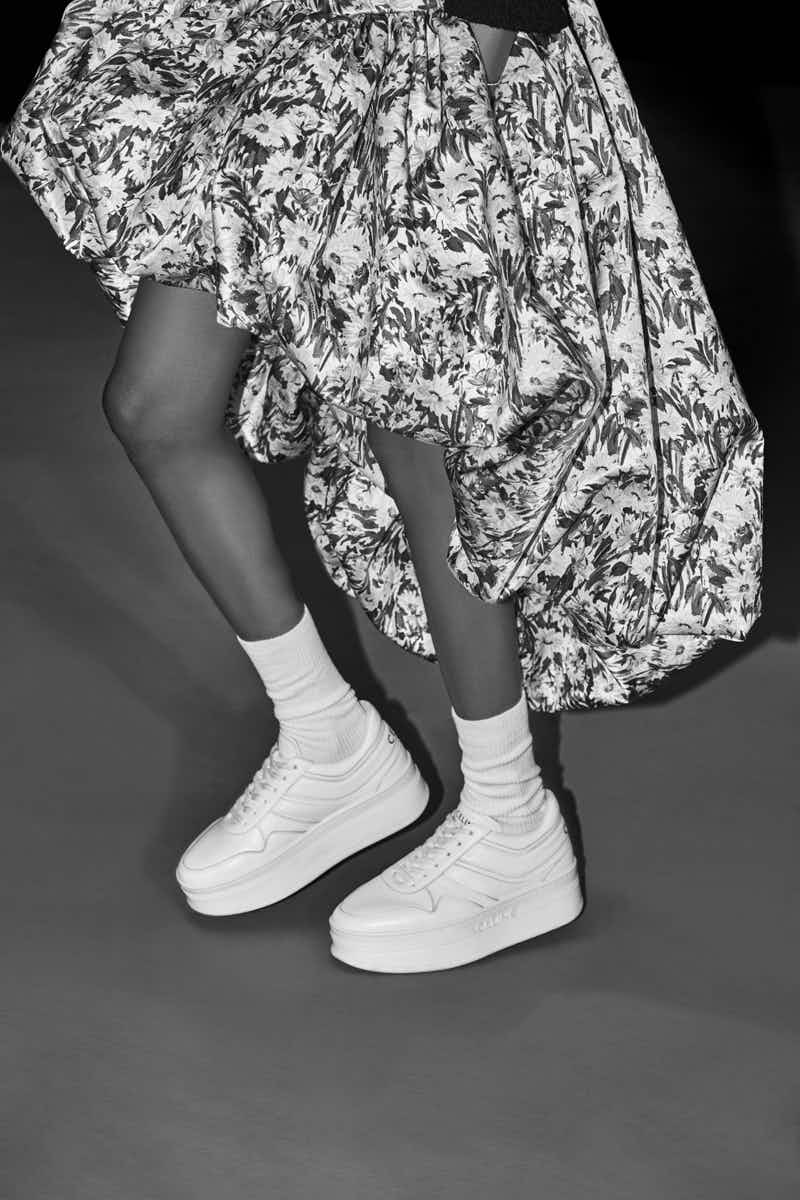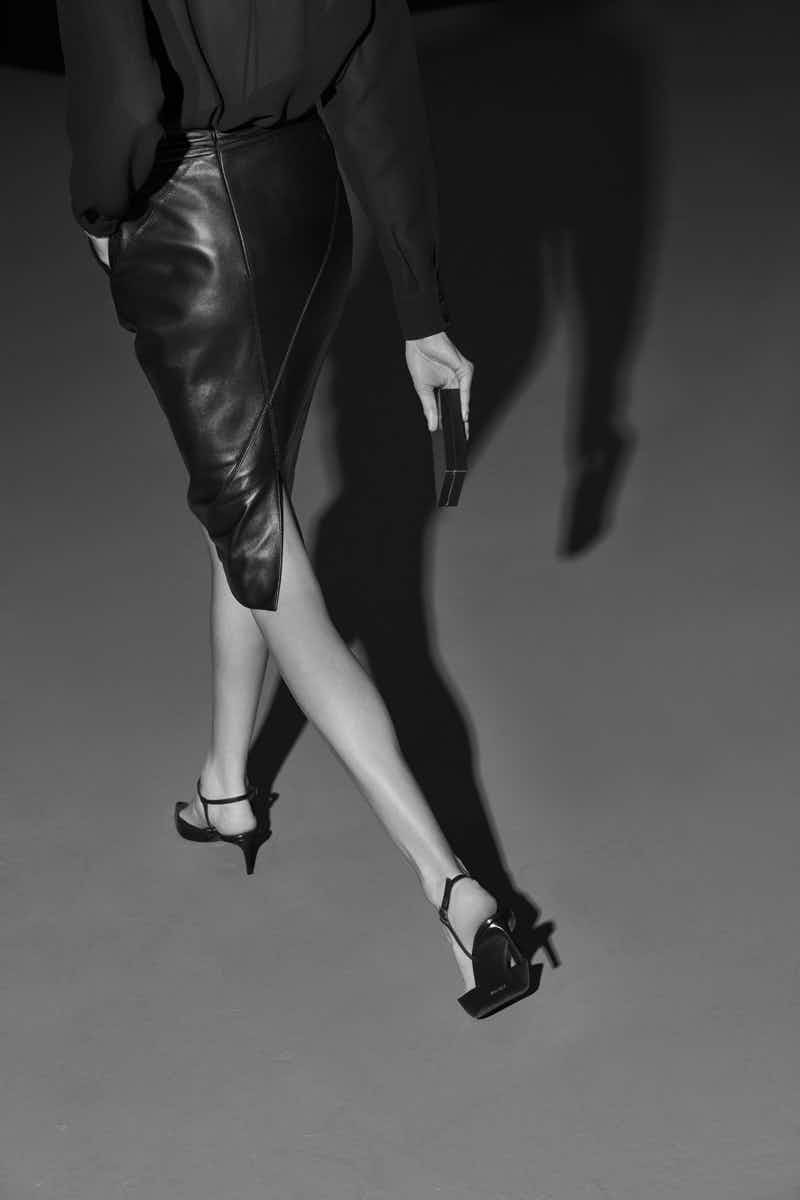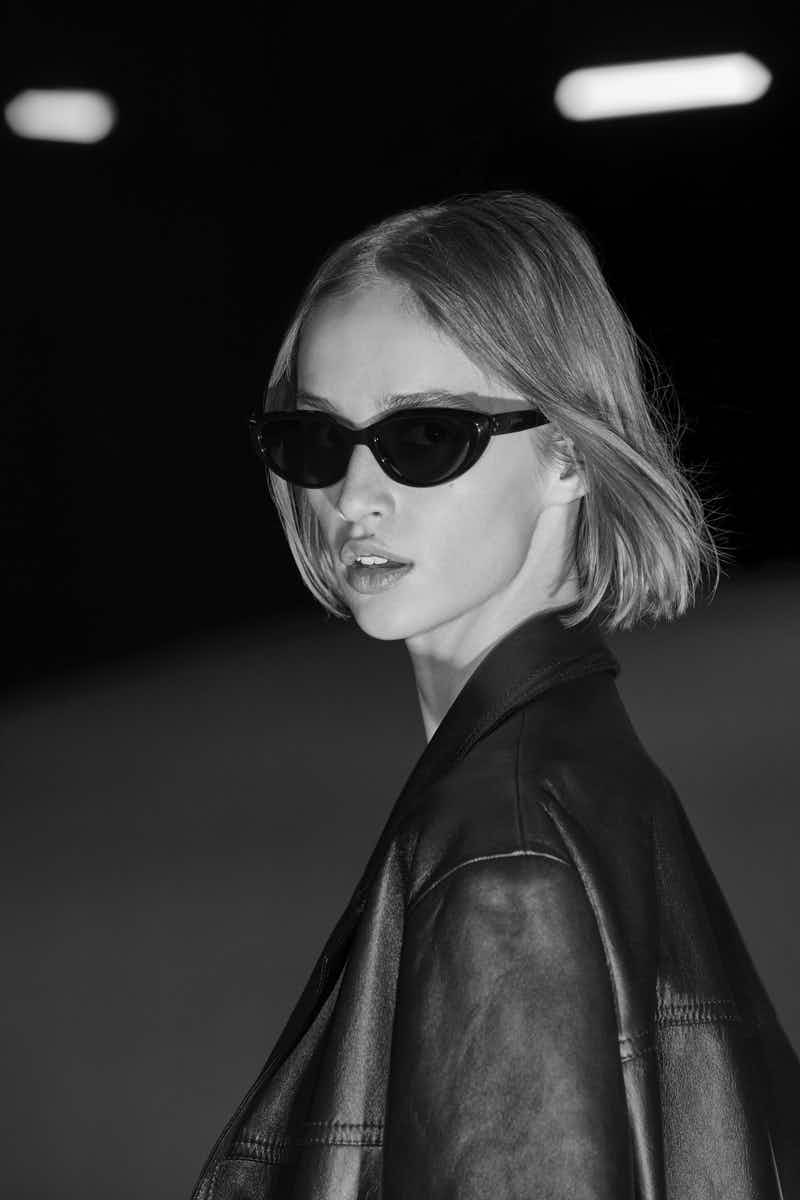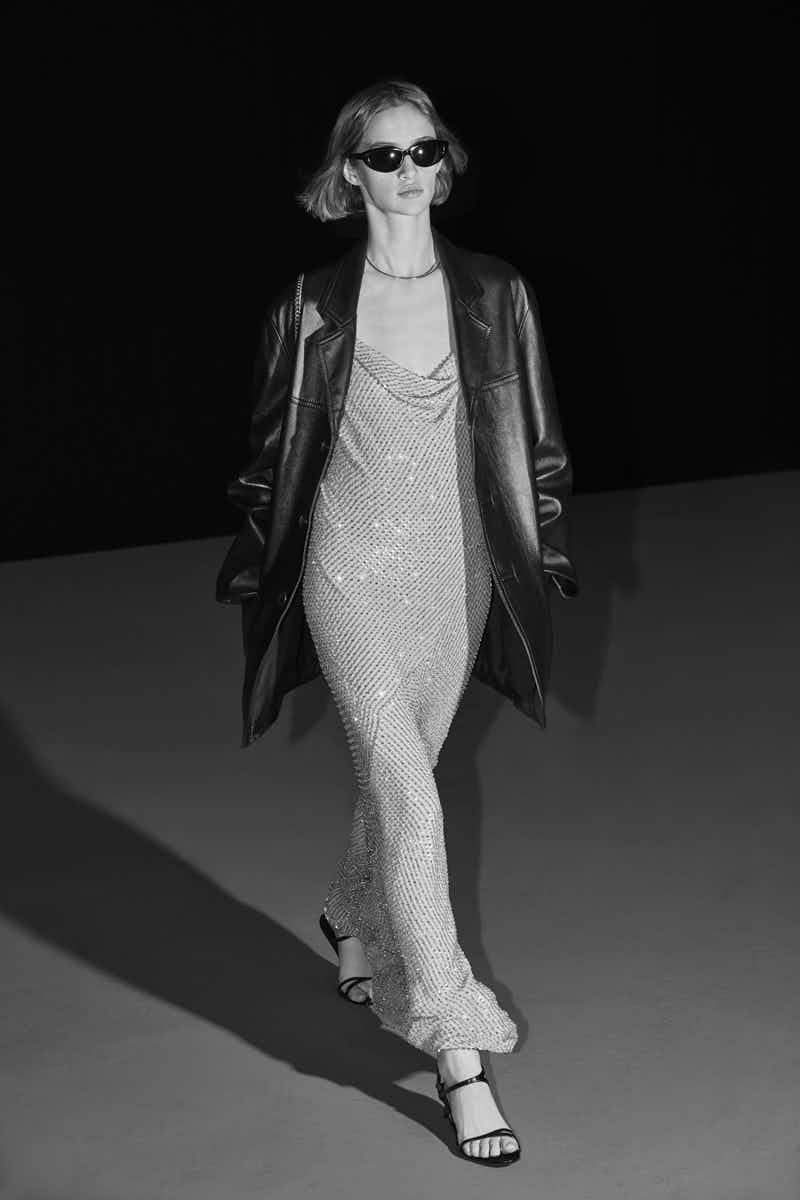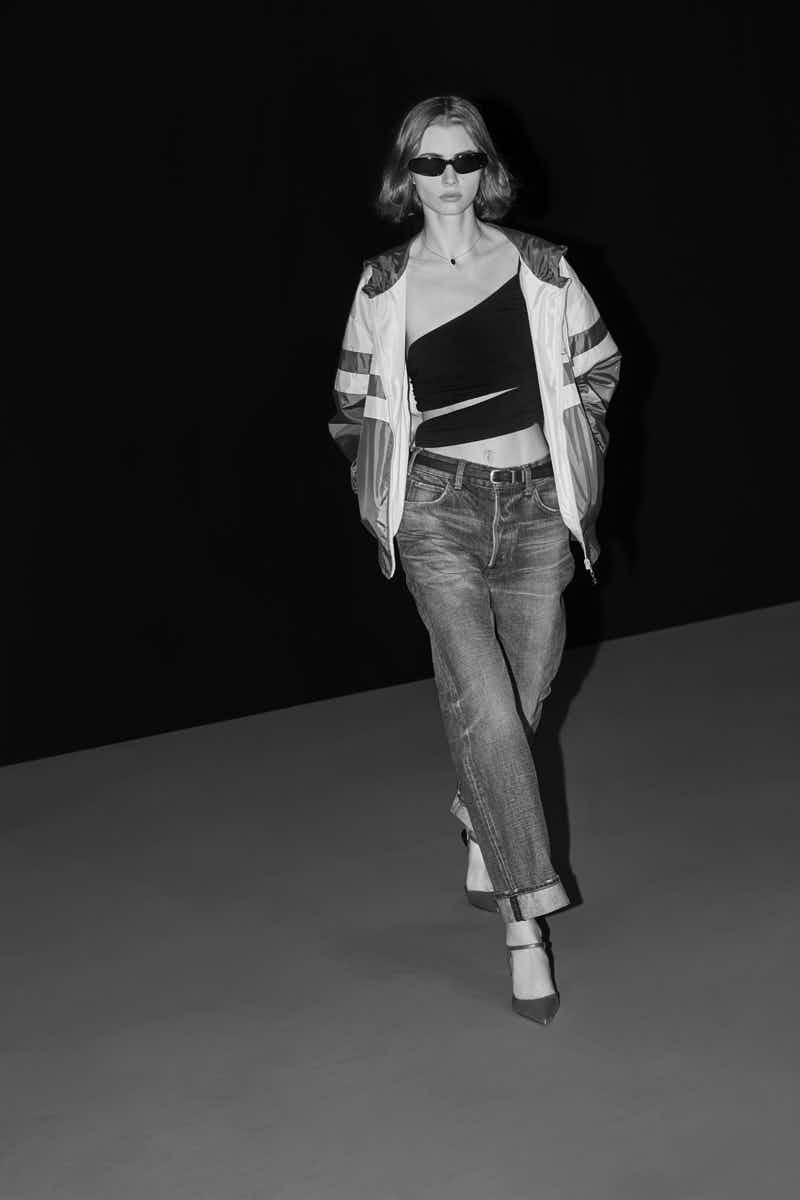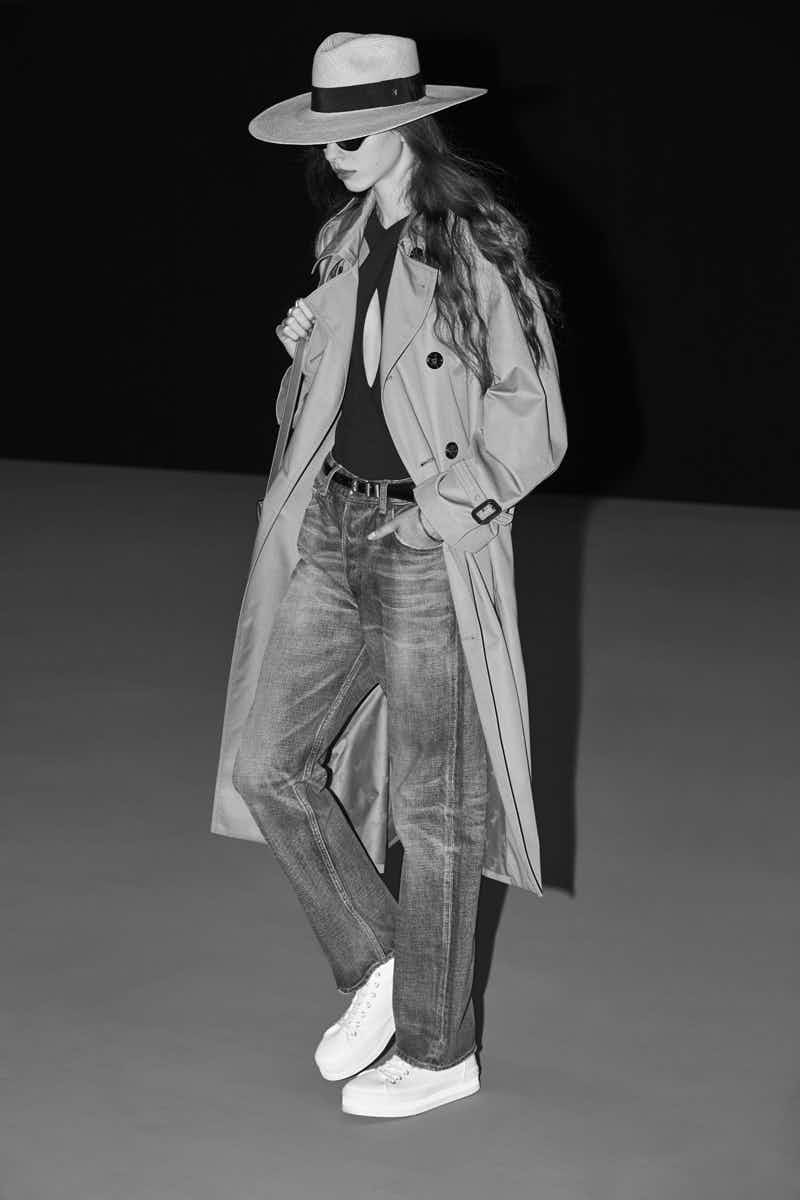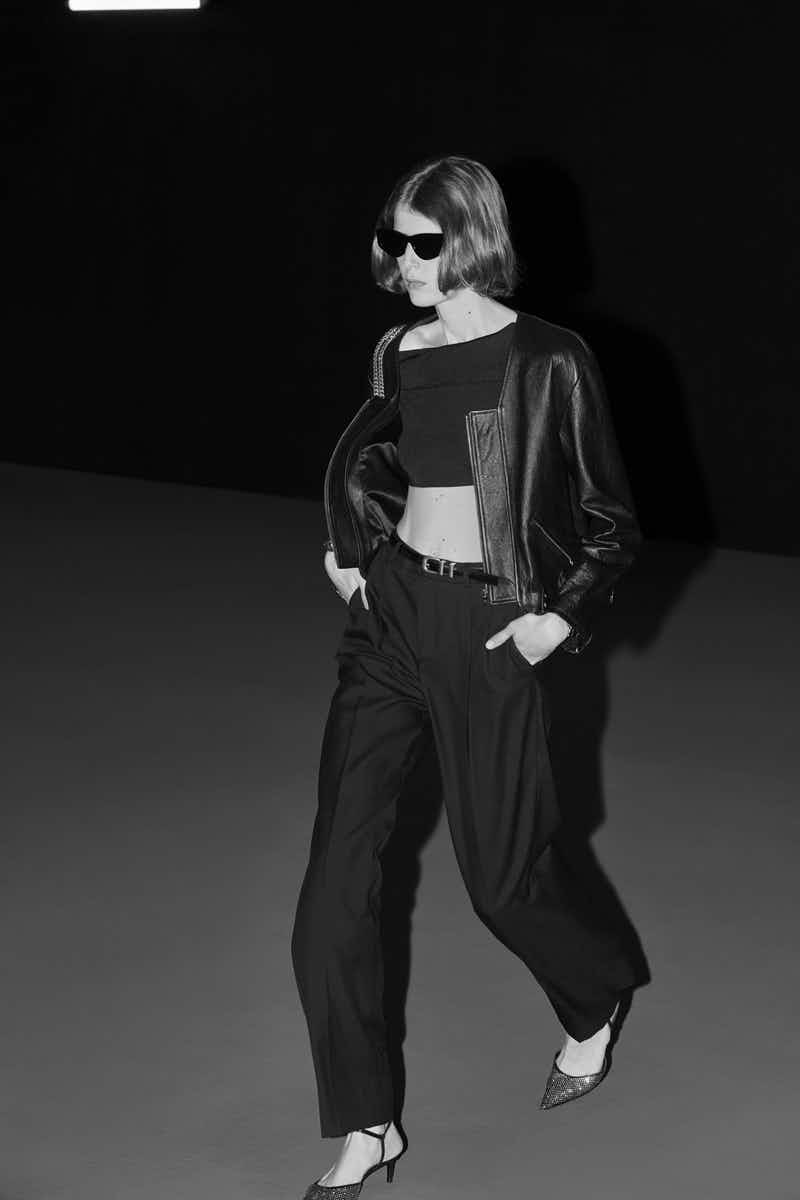 More like this