Take a walk on the wild side with KNWLS SS21

Ushering in a new fearless attitude for the season ahead, Charlotte Knowles and Alexandre Arsenault's subterranean show was a high octane, adrenaline packed affair.
Aptly titled Adrenaline, KNWLS' SS21 show, which took place three floors underground in a central London car park, reignited the visceral excitement that comes with a live runway experience – because we all know that digital fashion week wasn't quite the same.

Since launching their label in 2017, Charlotte Knowles and partner Alexandre Arsenault have been exploring their unique, raw and rugged brand of sexy by creating clothes and shaping trends that women instinctively want to wear – and SS22 was no exception. Illuminated sporadically by triangles of bright white light, KNWLS' models stomped through the subterranean show space soundtracked by ground-shattering industrial techno, dressed as though ready to reign the city's underworld with intrepid gusto.
As ever, body-hugging bustier tops, underwear as outerwear, lace-up one pieces and low-rise, printed mesh pants were on the agenda, alongside new, stand out additions: a leather bomber jacket with ribbed detail that accentuated the waist; front-laced tops in bleached florals; jeans with spray-painted bums; leather trousers that could well have been dragged across hot tarmac; swishy skirts with lace-up hips; hand-crocheted, fringed suede trousers; and a series of smoking hot minidresses meticulously crafted from panels of leather.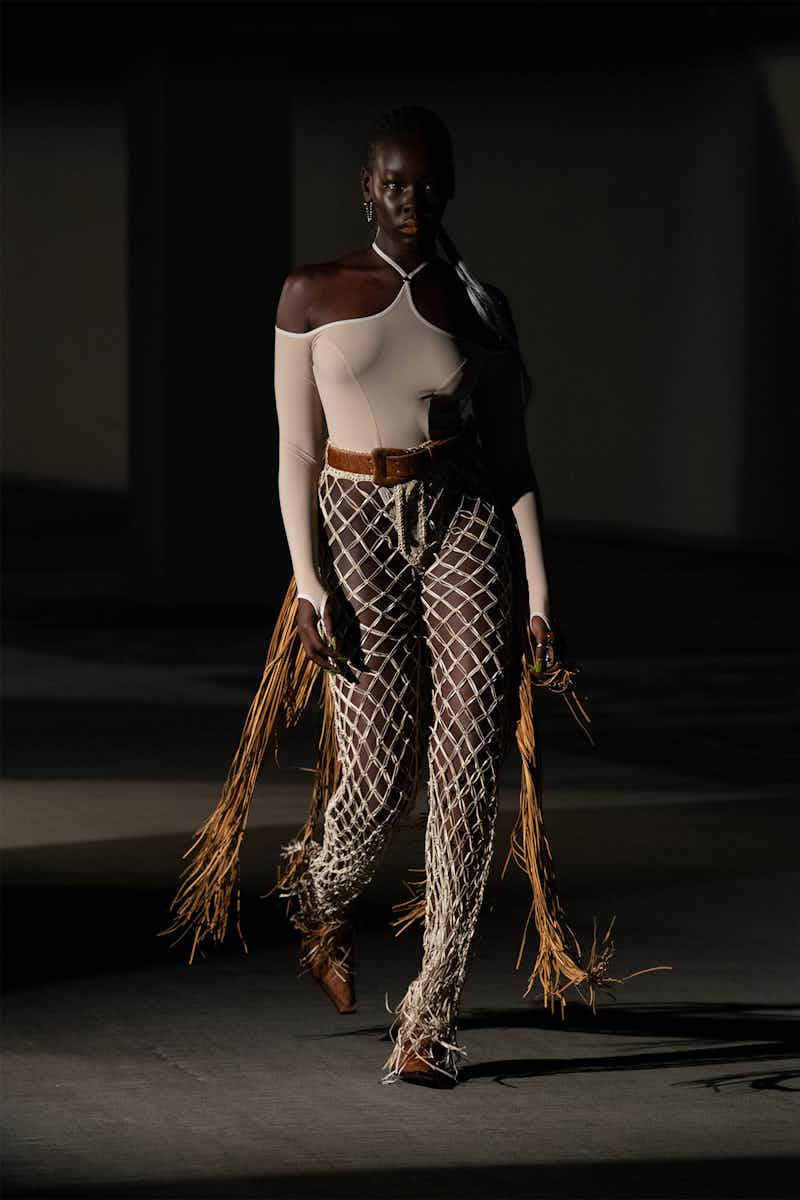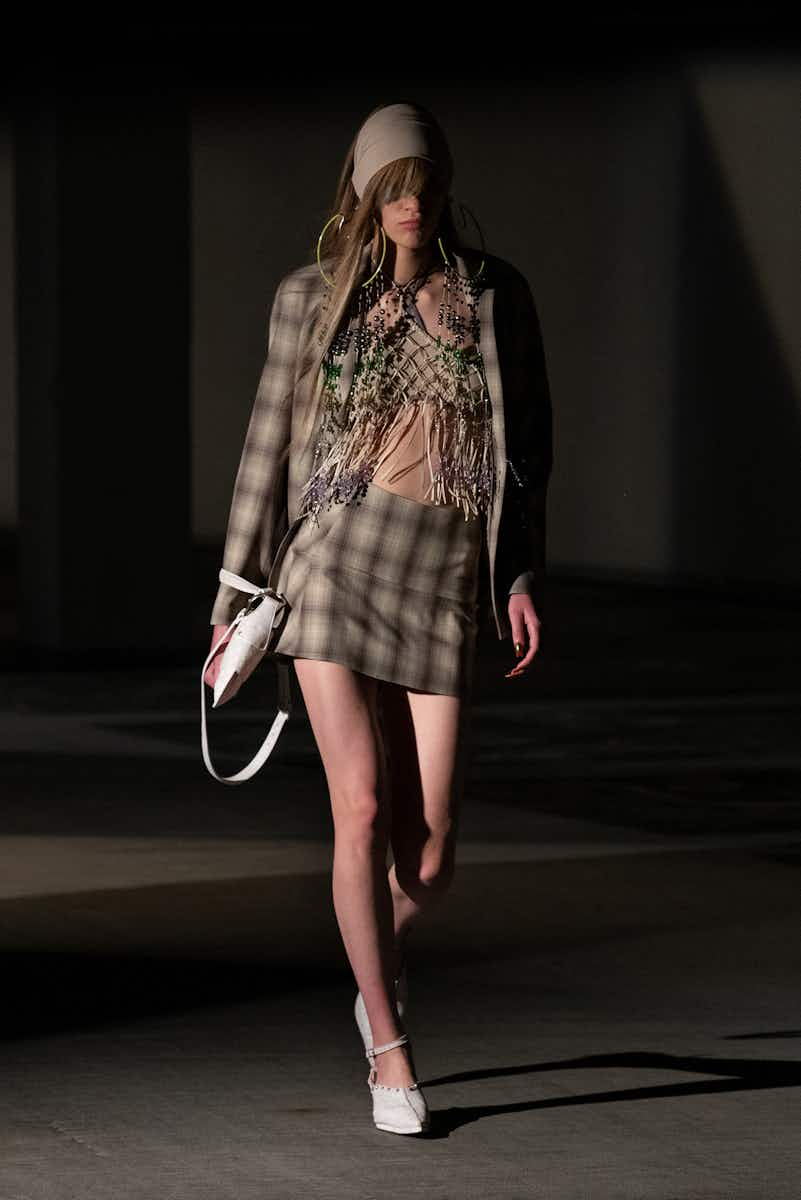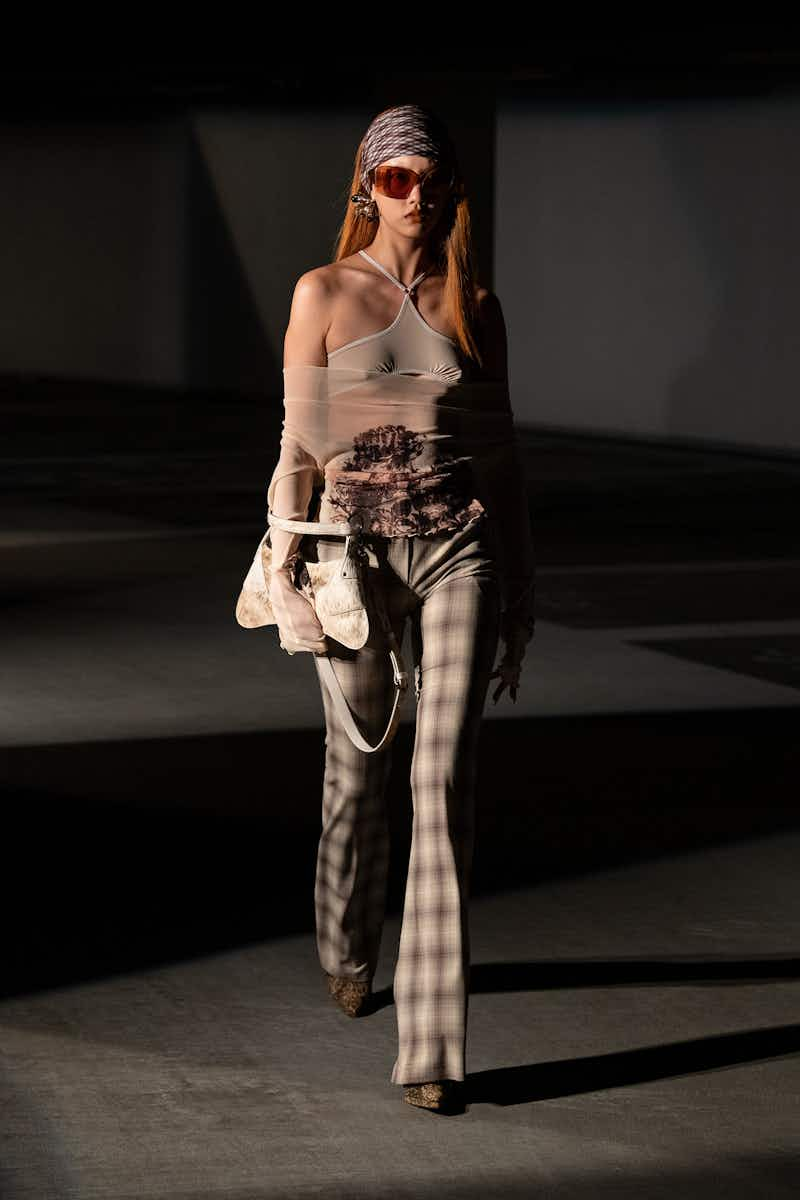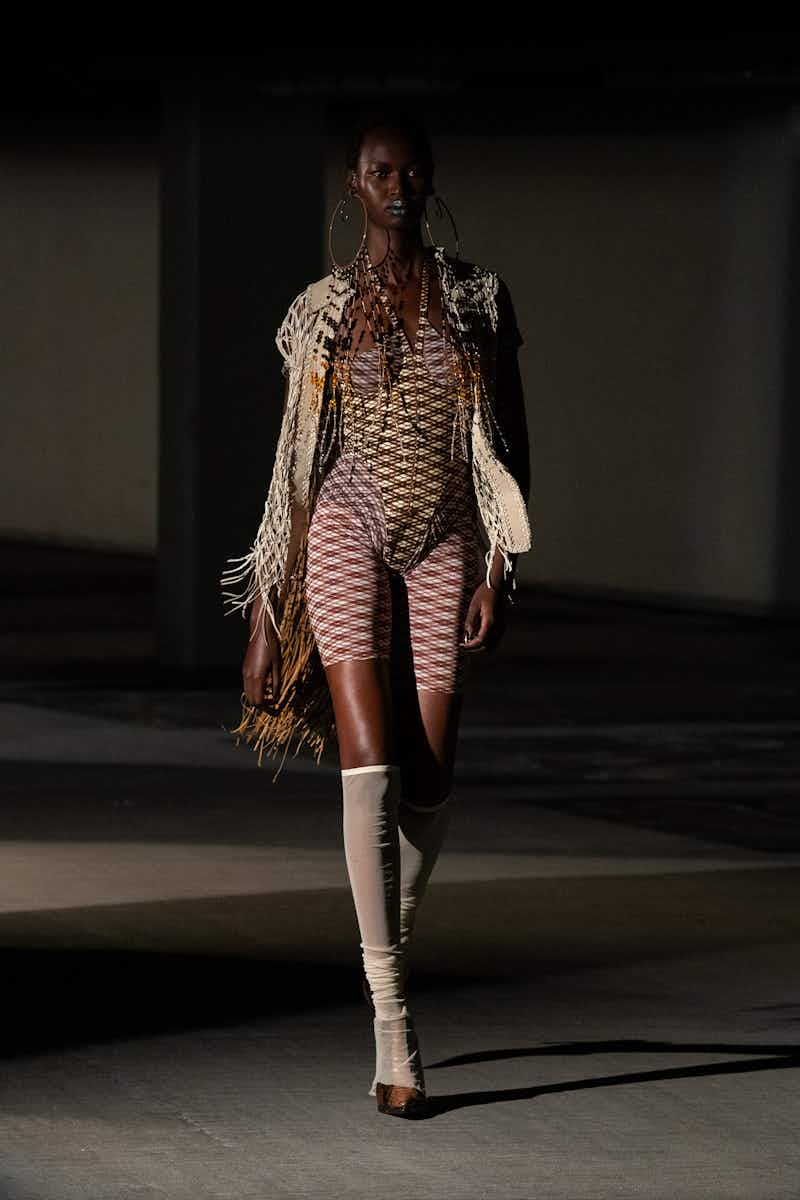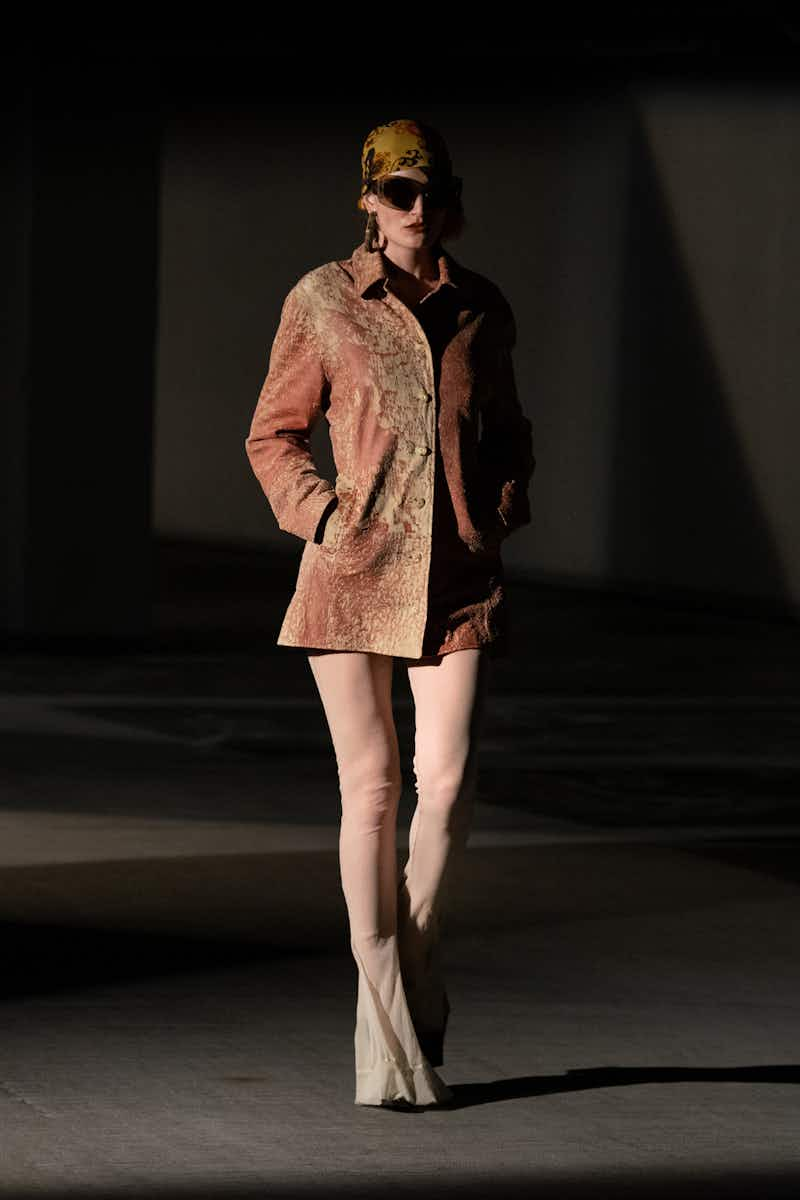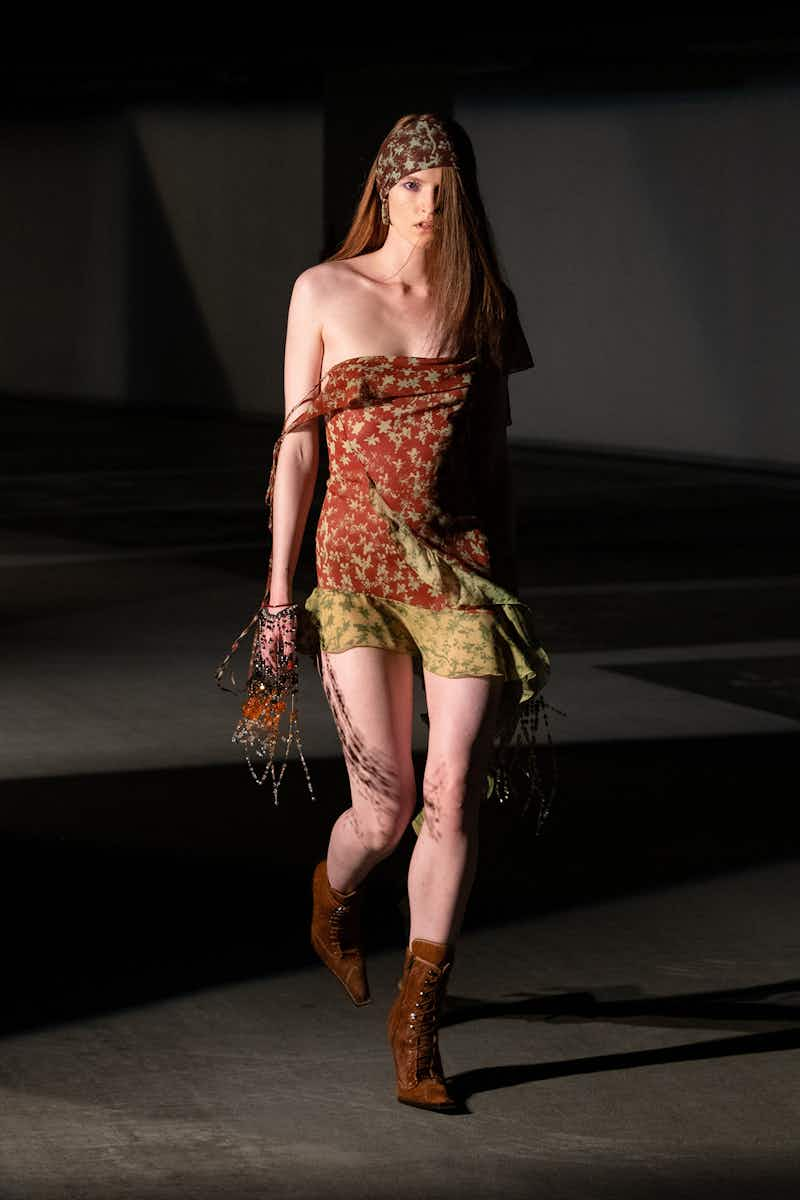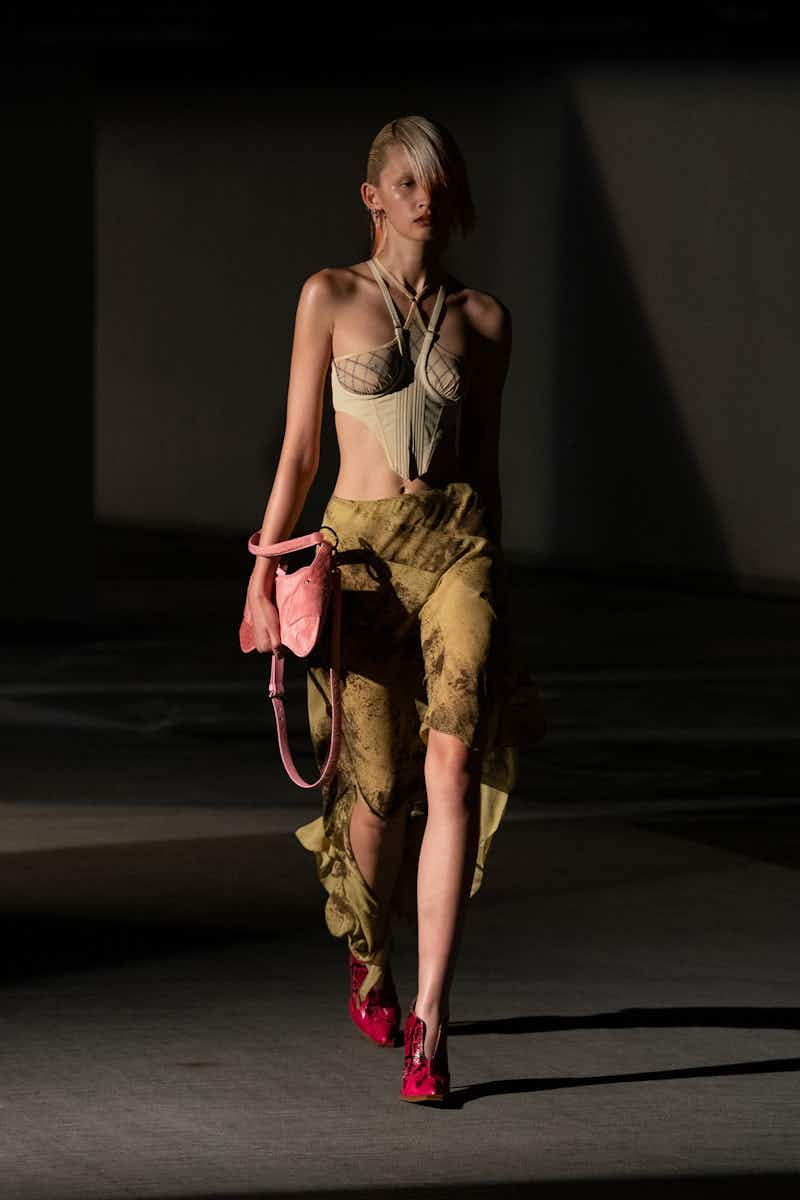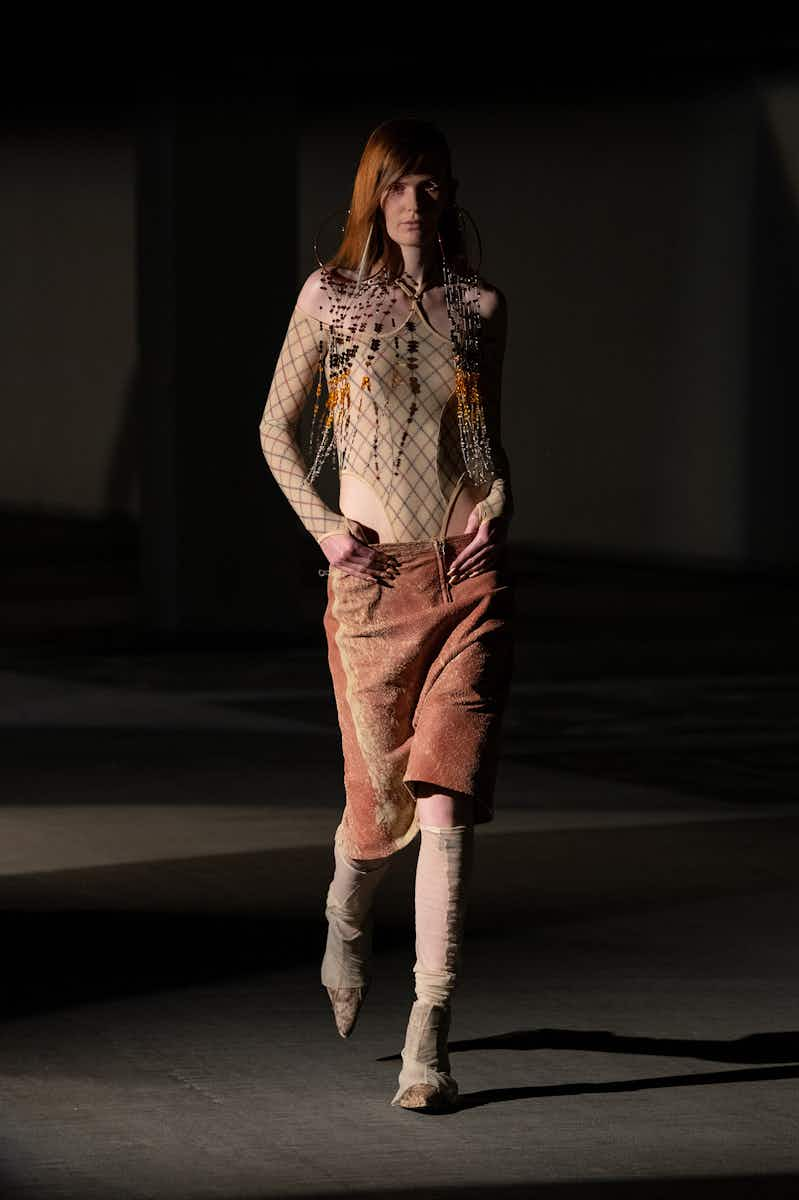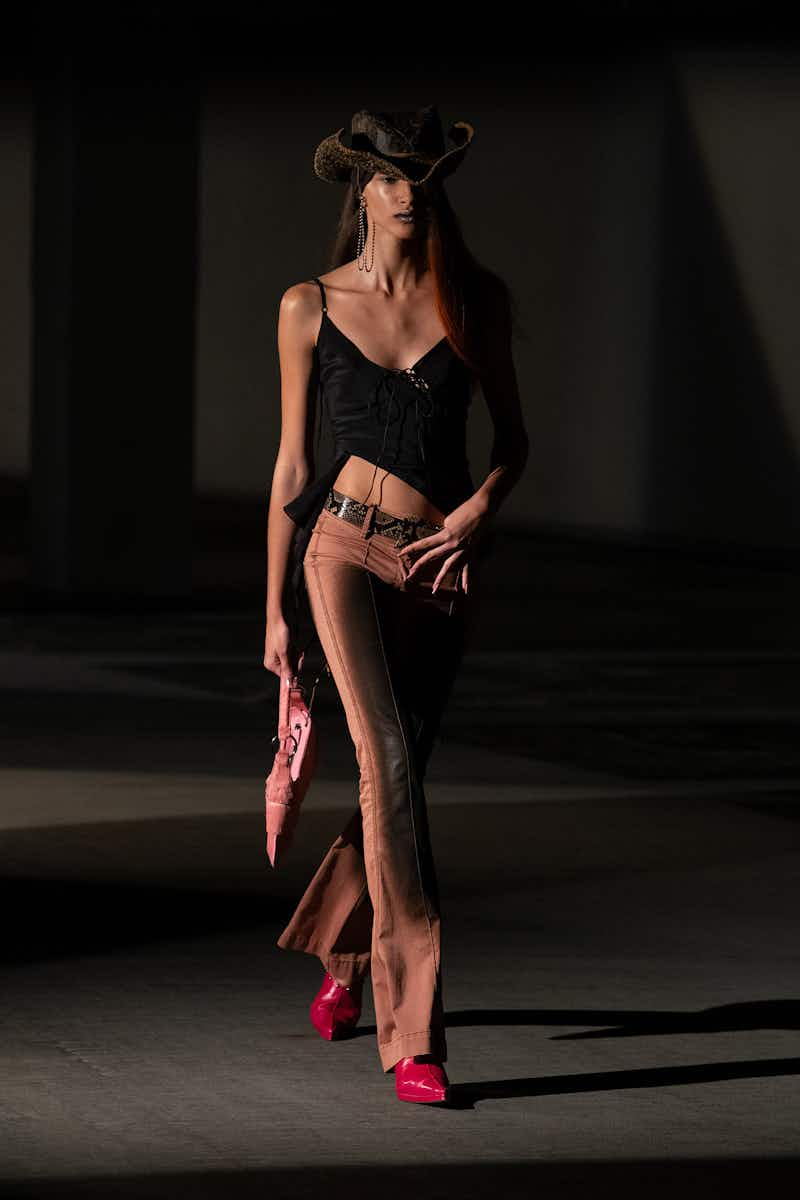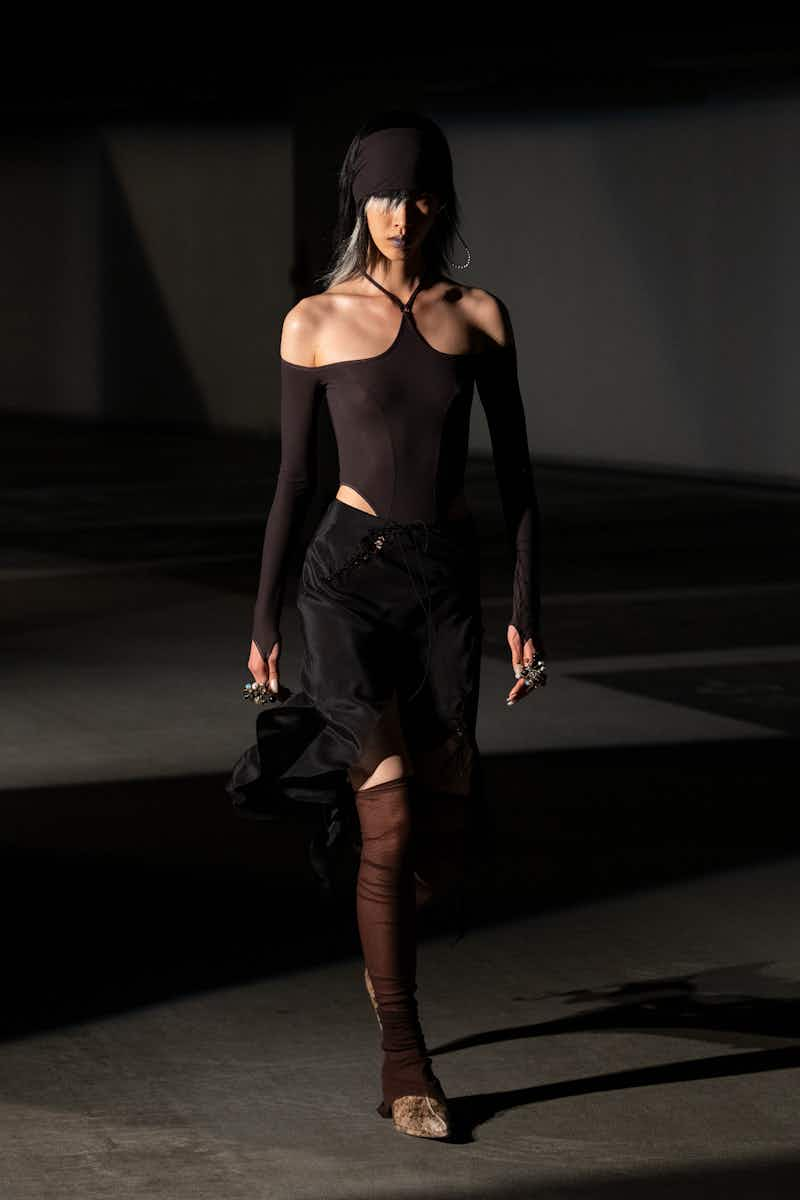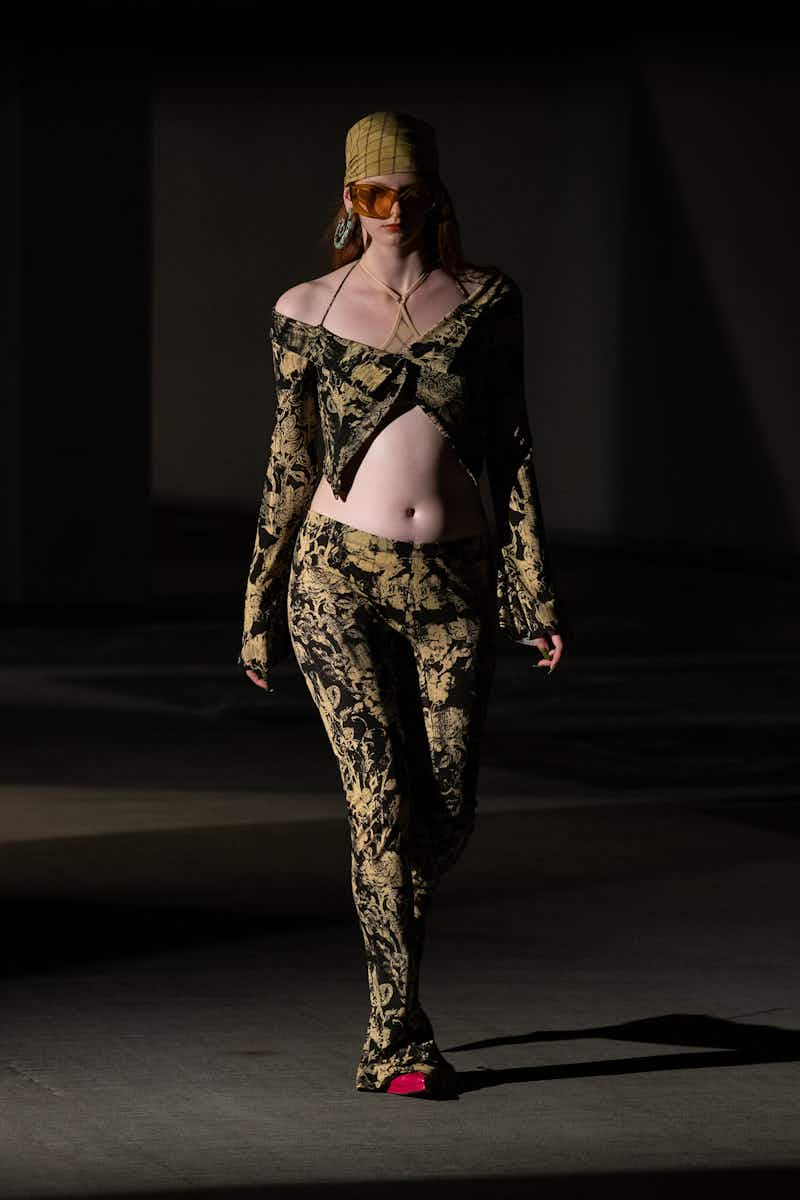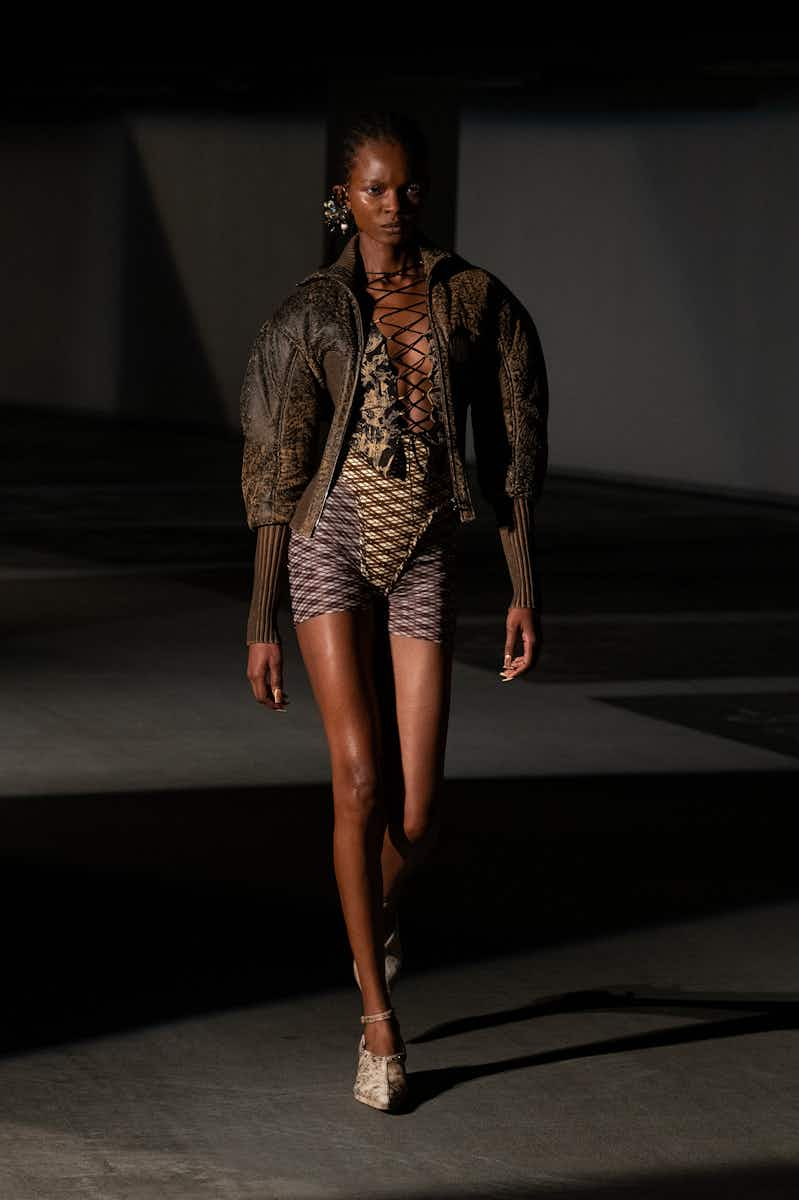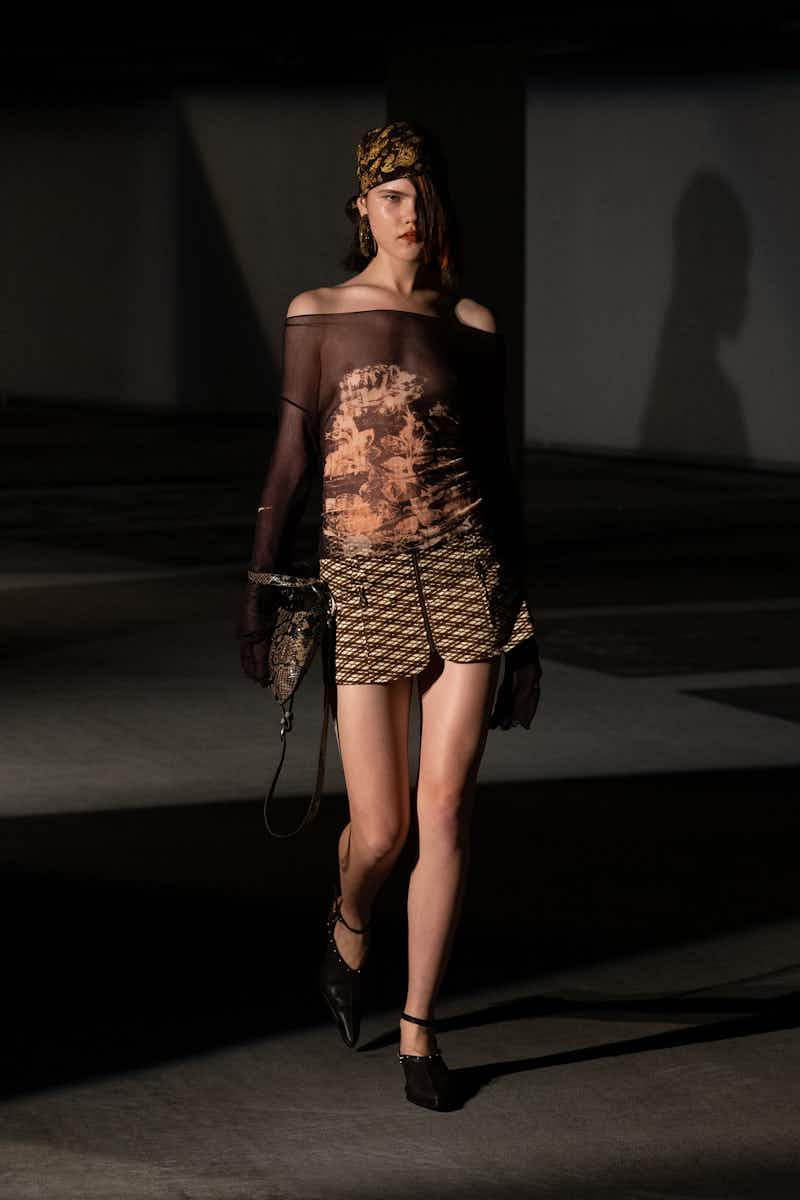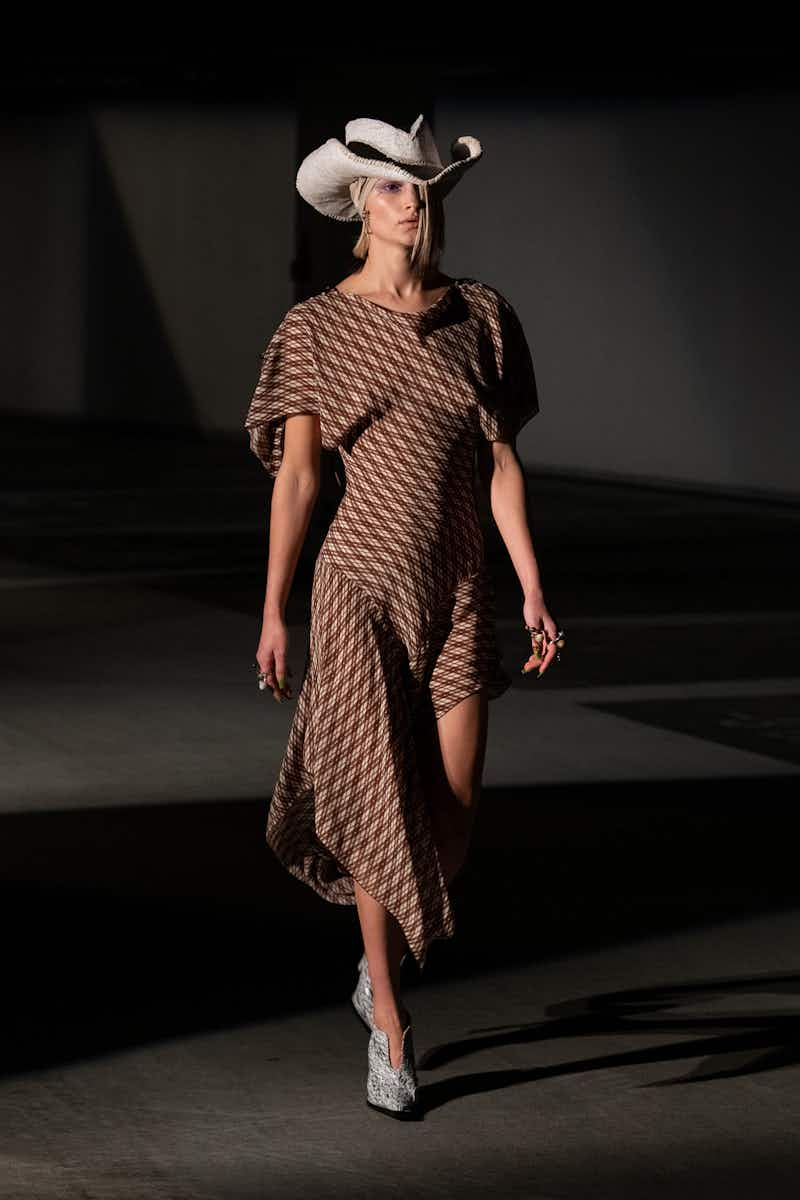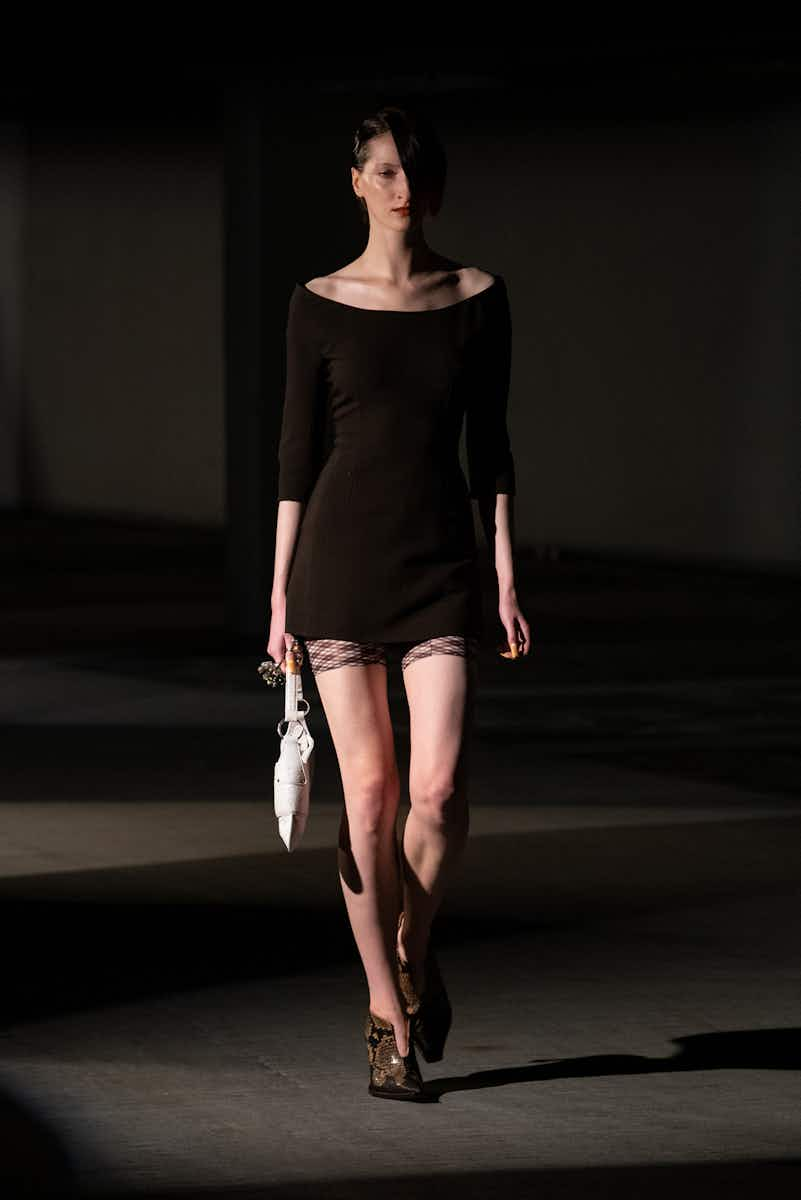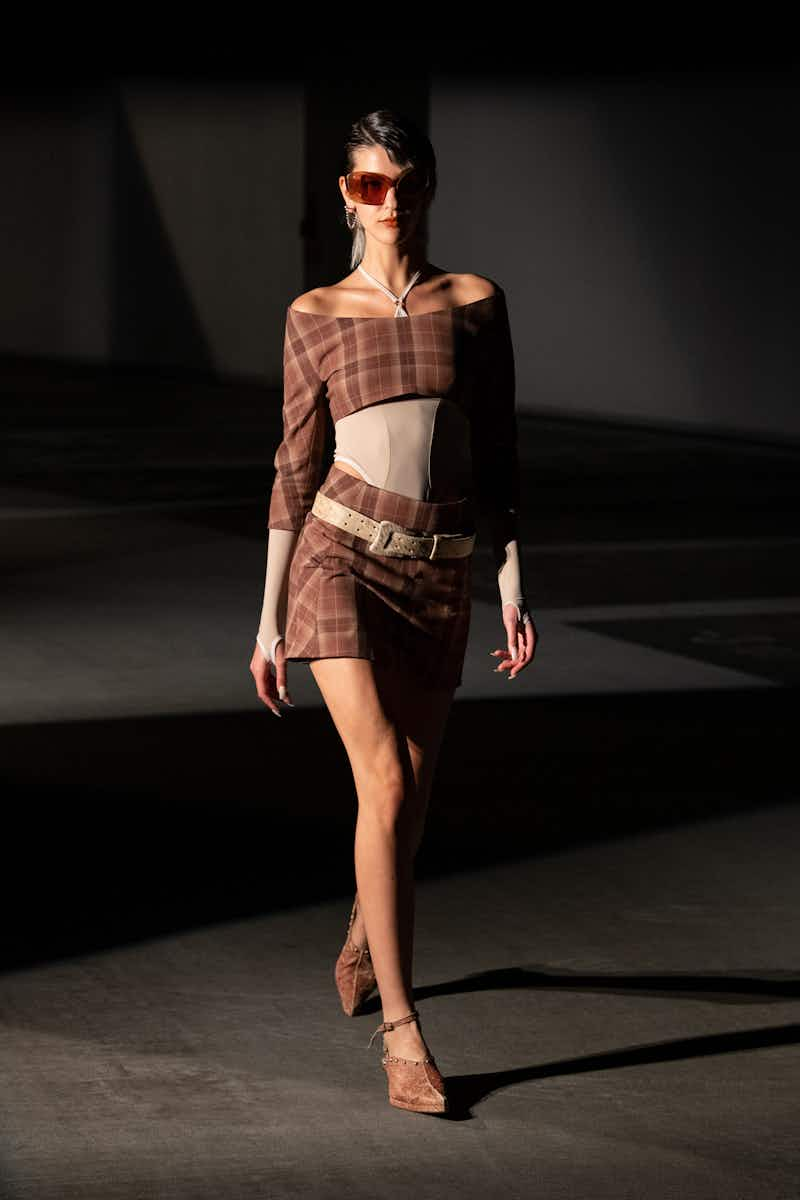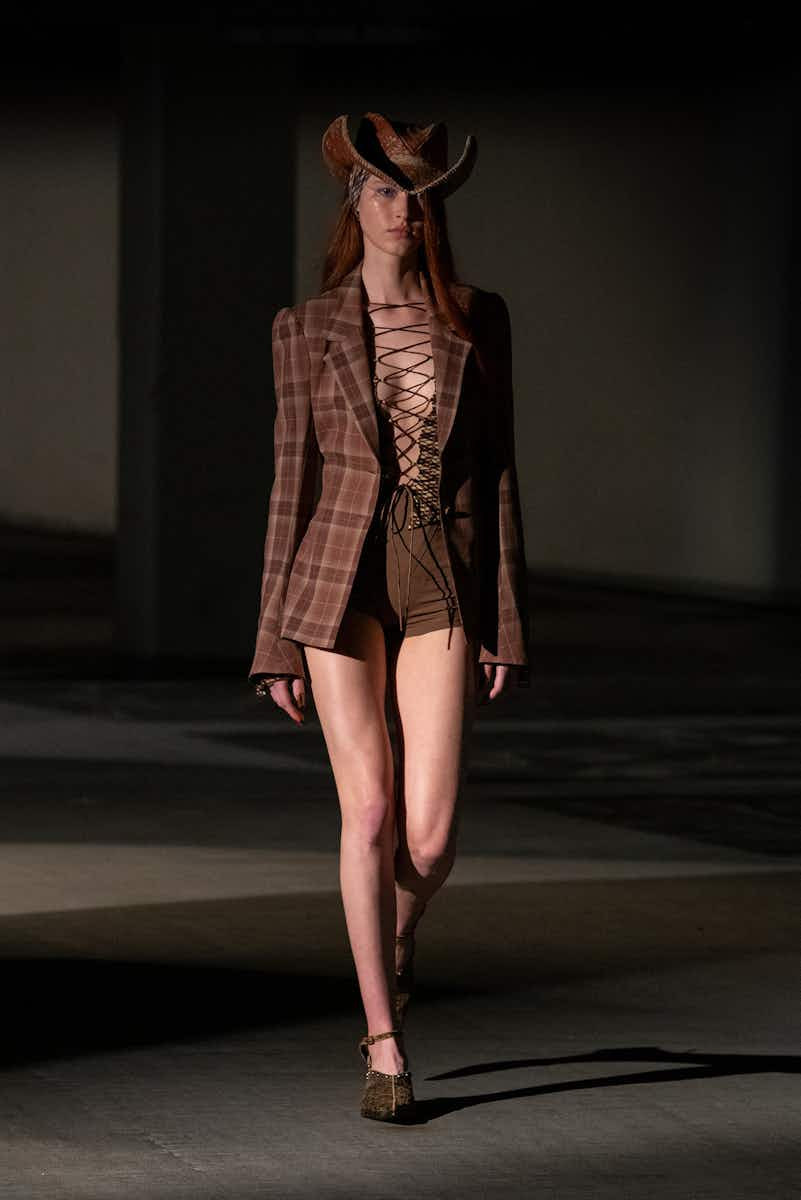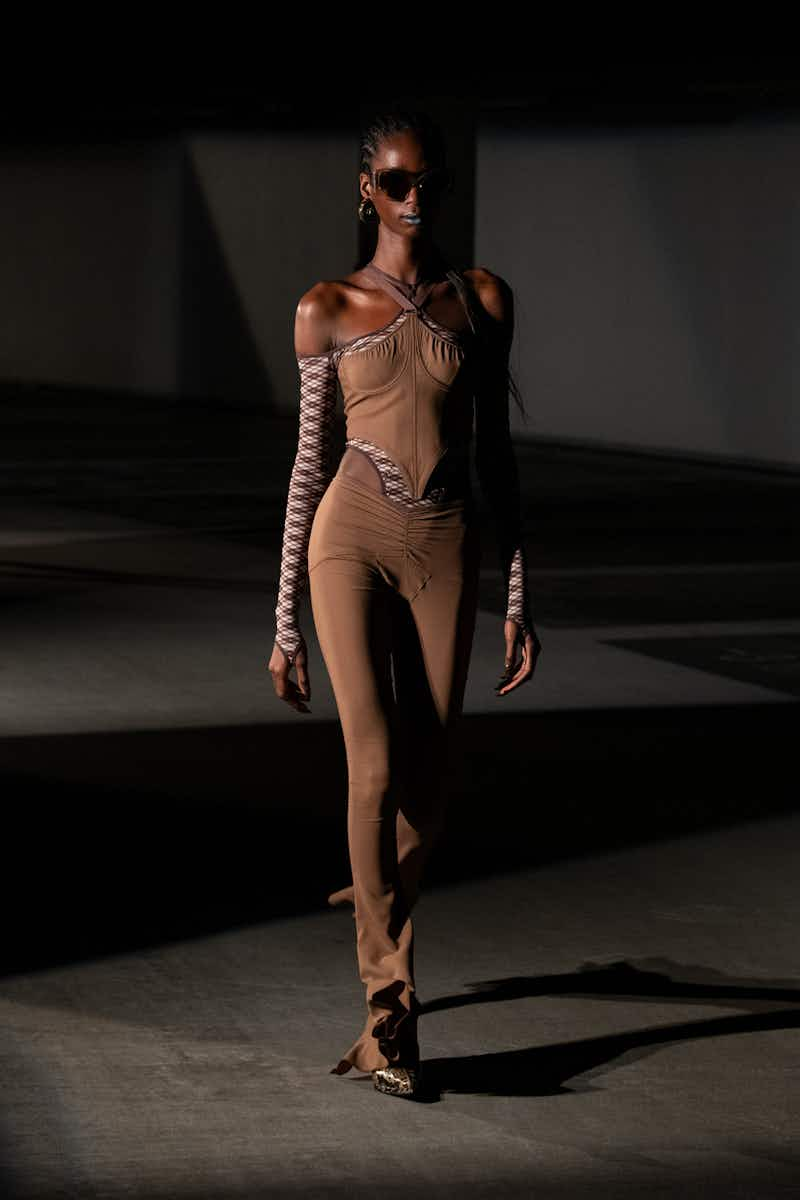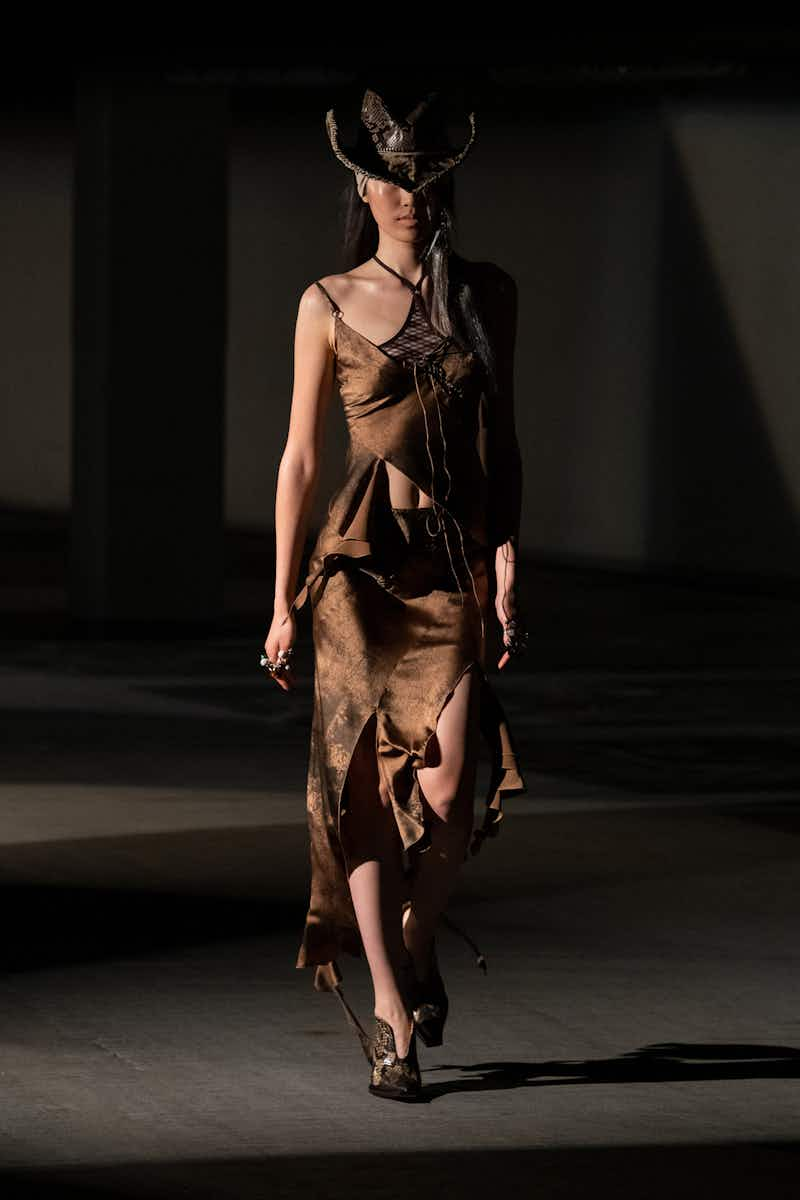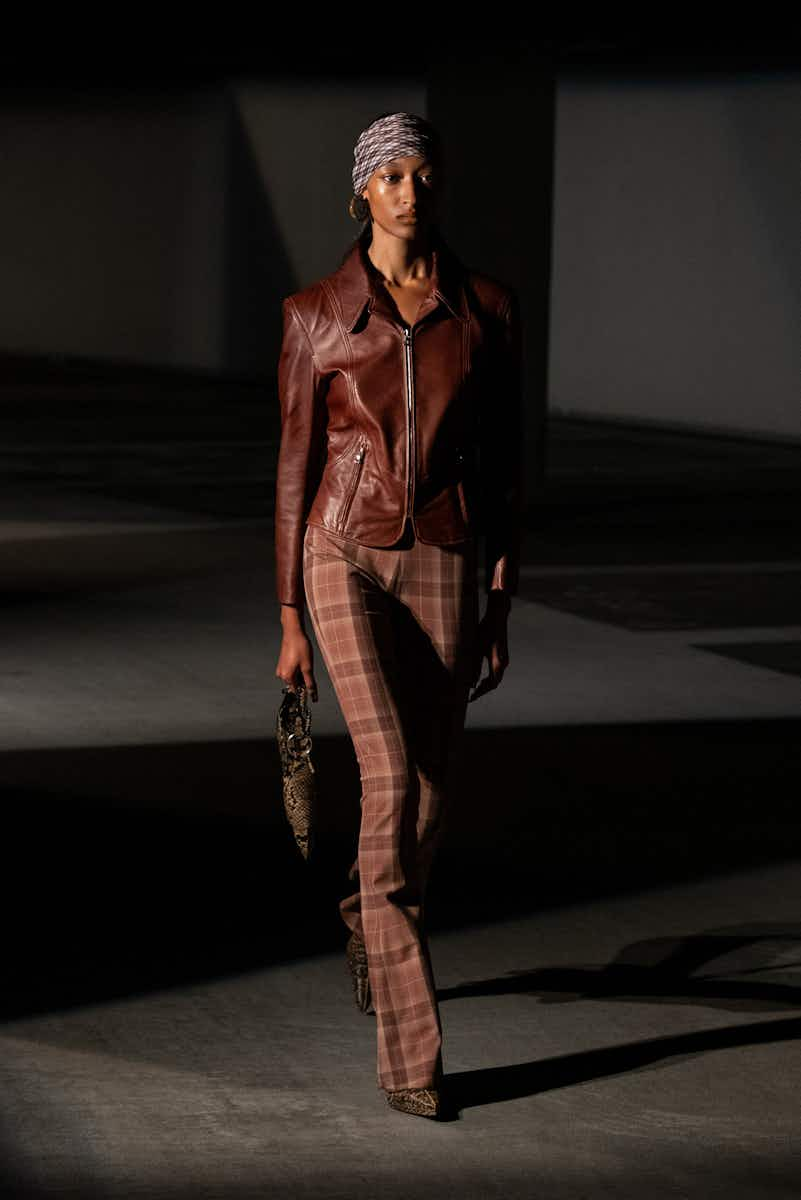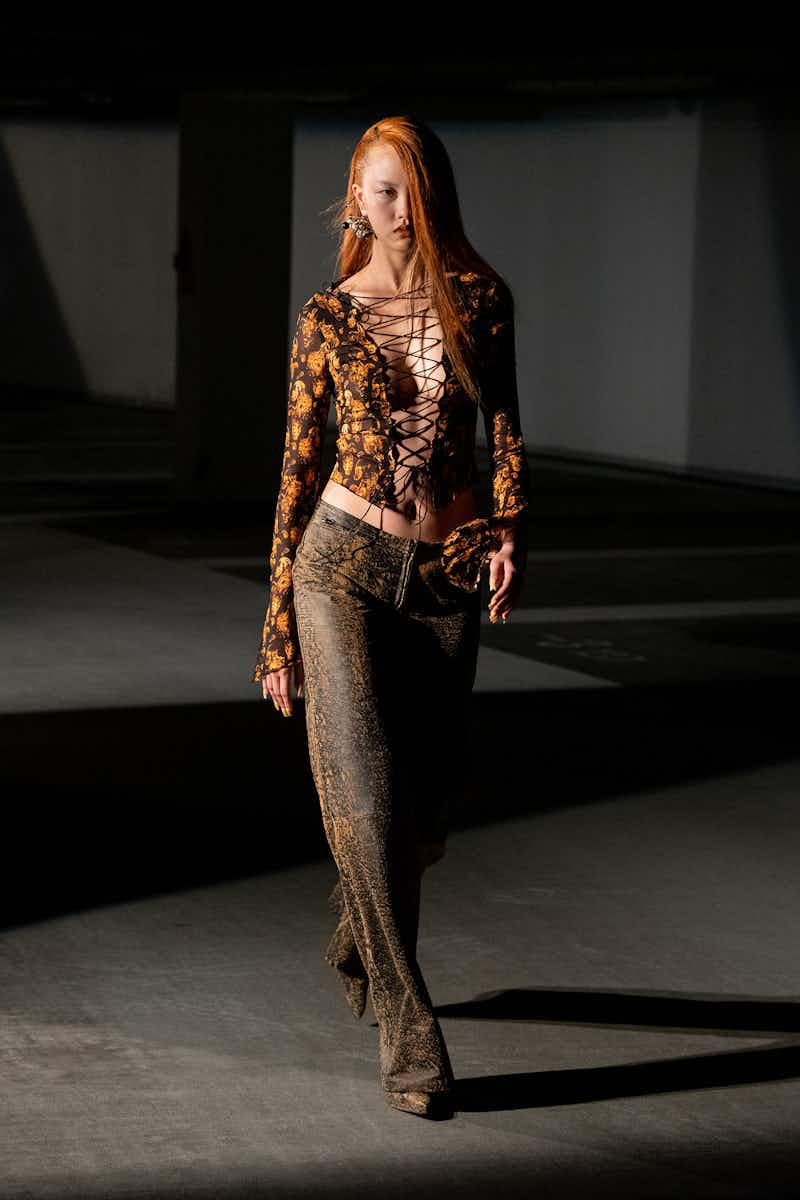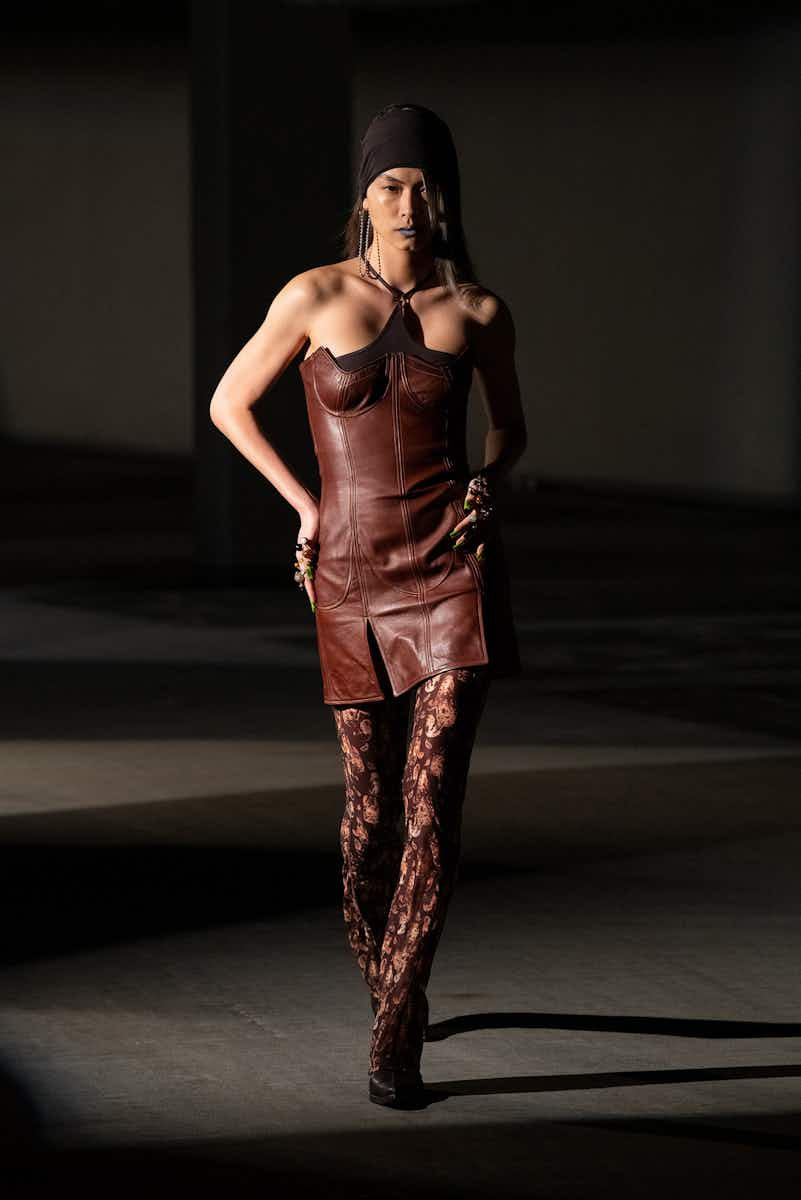 Hot pink accents – striking python boots, compact shoulder bags and sculptural cut-out heels – injected fresh energy into the label's typically earthy color palette, while additional accessories came in the shape of dipped-down cowgirl hats, bug-eyed sunglasses, and head scarves tied around straightened hair with flame-orange ends.

The jewellery, created in collaboration with Italian designer Marco Panconesi, really stood out. Bangles and supersized hoop earrings crafted from earthy marbled stones and beads came dripping with extra-long tassels that proved to be nothing but eye-catching as they sashayed down the runway.

KNWLS' SS22 collection really did get the adrenaline going – which was of course the intention. Always confident, always sexy, this season spoke directly to the diversity, confidence and toughness of its wearers: a flourish of bohemian romance here, a sharp injection of elegance there, and a rush of wild energy throughout.

More like this