Claire Barrow's ode to Game of Thrones and Les Misérables
The designer's latest Xtréme Sports drop is a commentary on the madness of today's political world.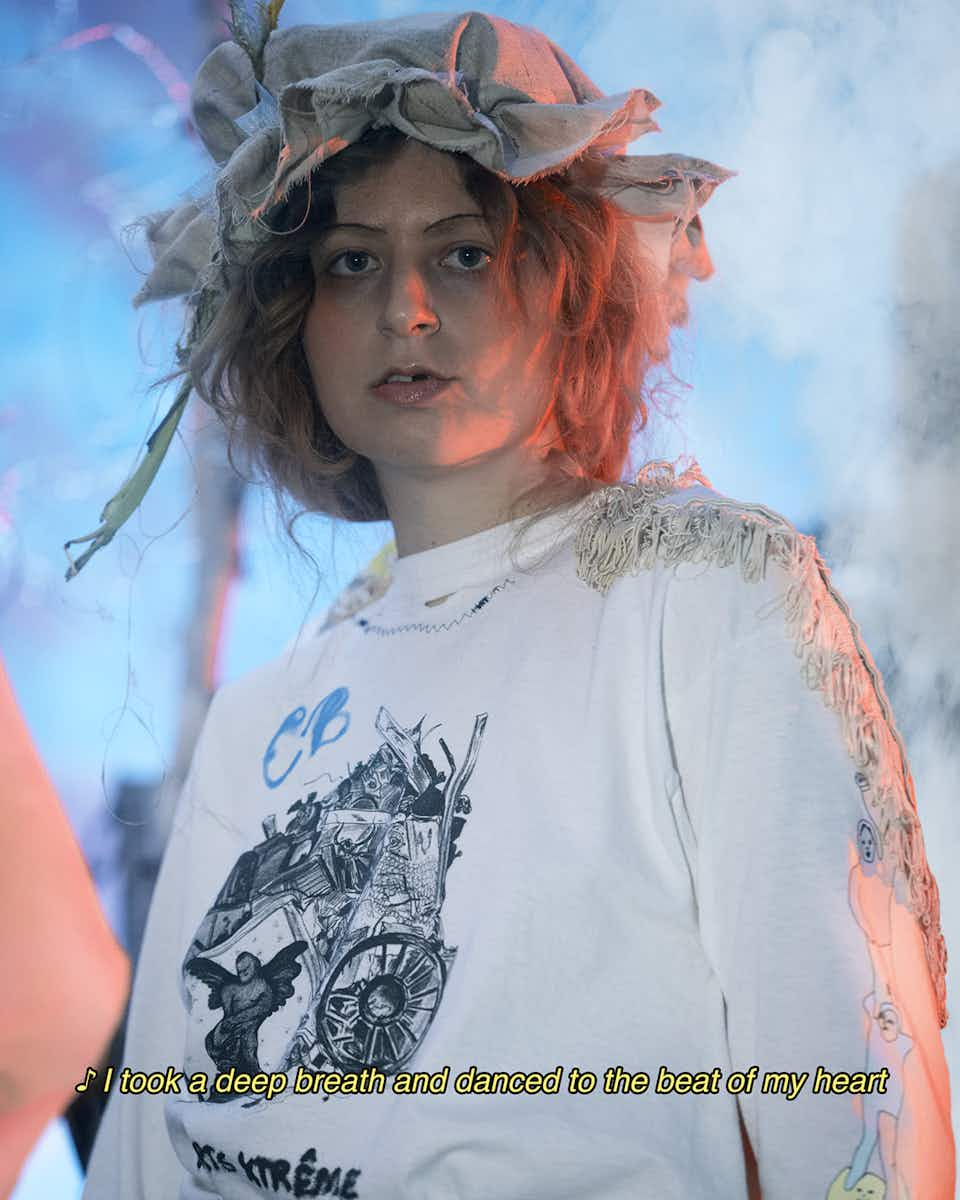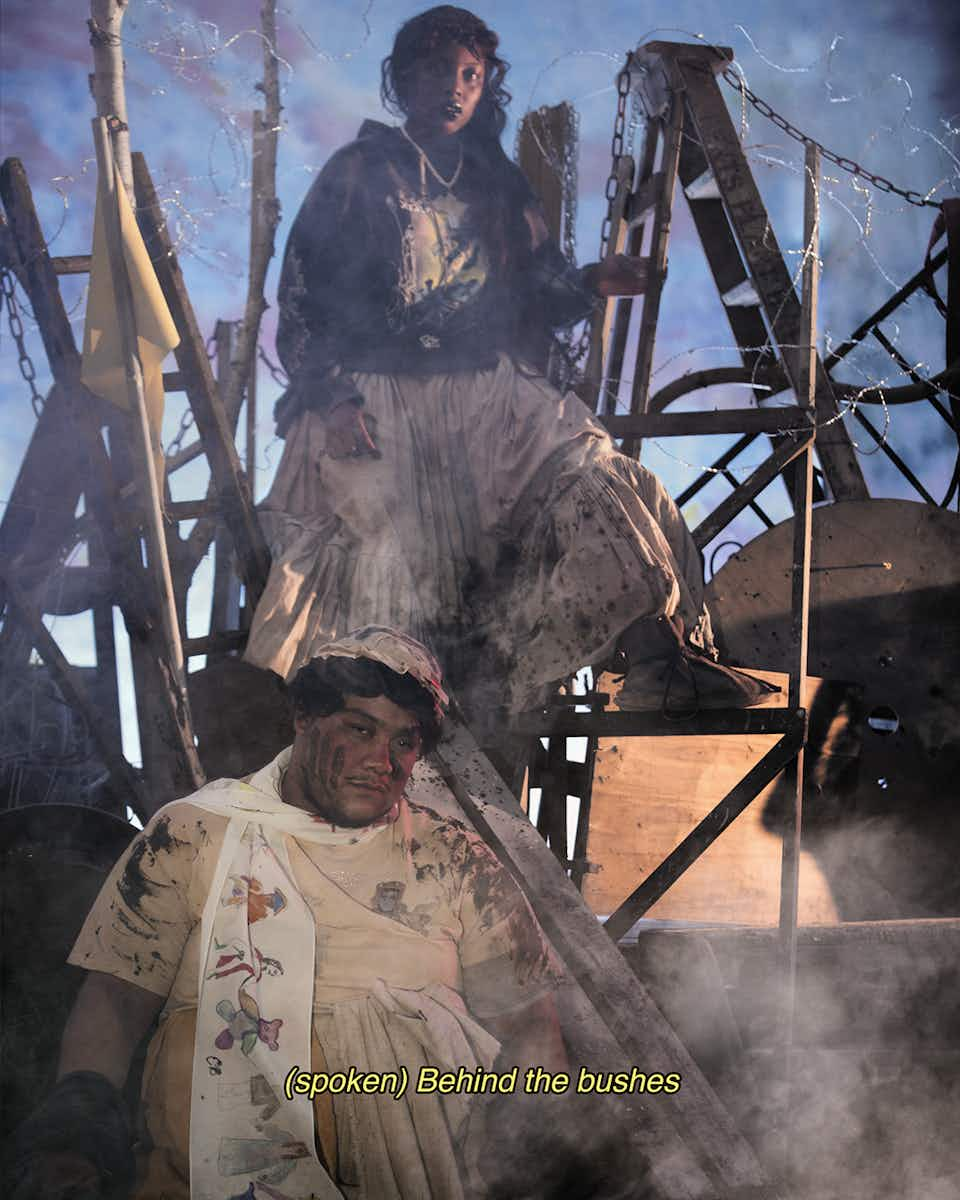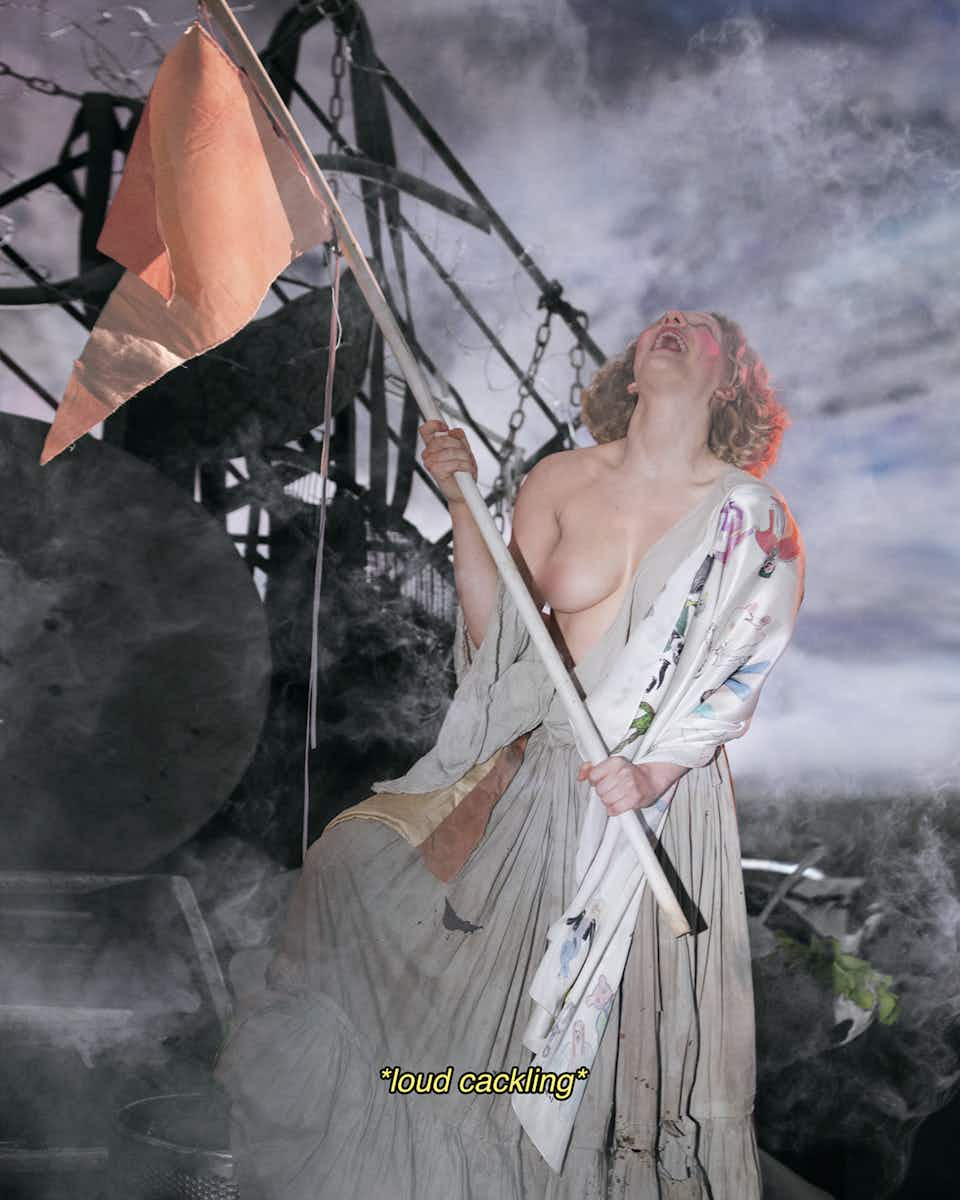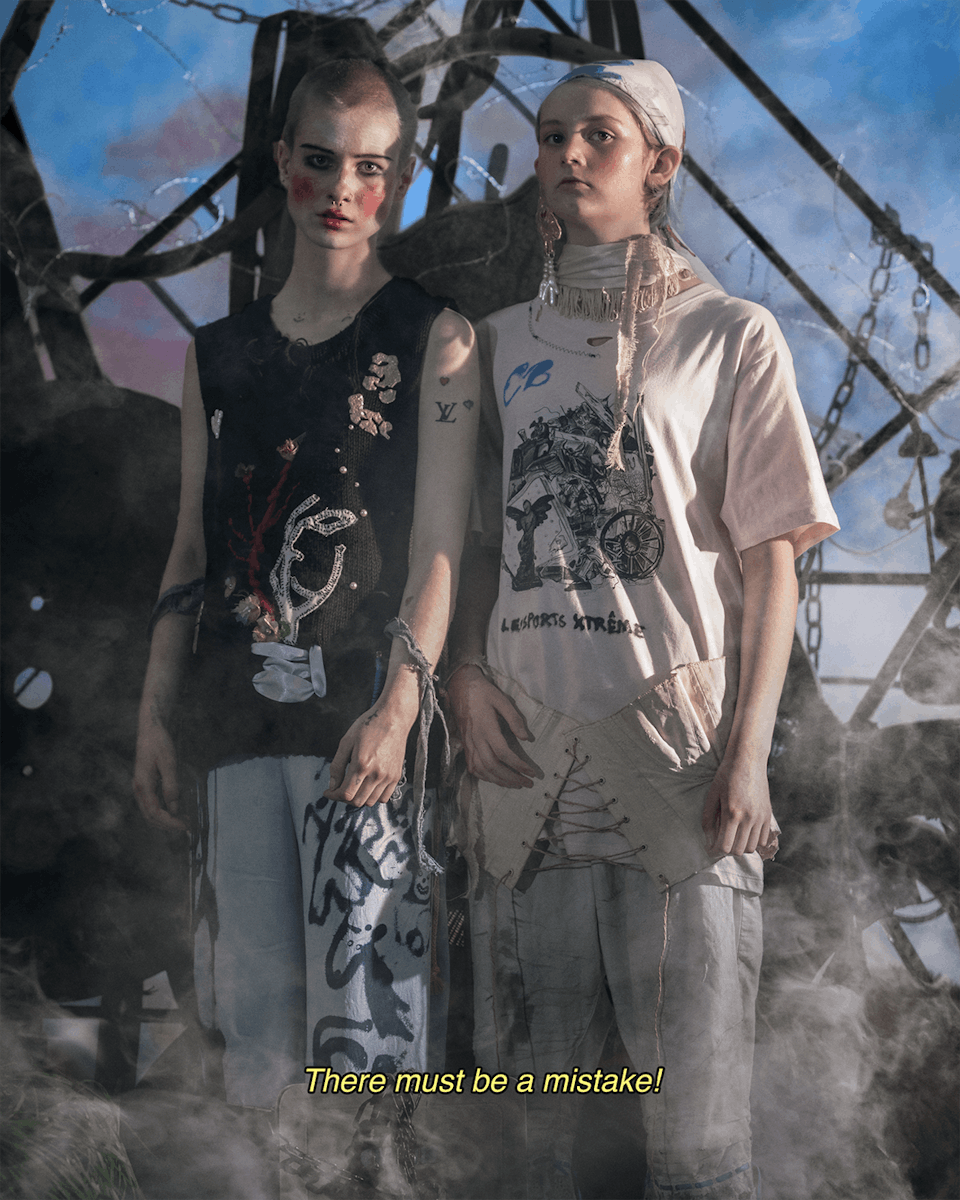 Les Sports Xtréme, the third of Claire Barrow's Xtréme Sports mini collections, dropped on Sunday, and it's a typically playful ode to the politically-charged times of now. ​"I wanted to do another Xtréme Sports and I thought what's more extreme than the human struggles, battles and emotions of now?" she says.

Never one to shy away from sharing her political views, Barrow was inspired by the idea of history being told through the guise of entertainment – Game of Thrones and Les Misérables to be specific – adding: ​"It's easier to understand history when it's entertaining."
"That's what I liked so much about Les Miserables," she continues. ​"It captured my imagination and, to me, it linked slightly to the sign of our times right now."
Known for her DIY approach to design, as well as her use of fantasy characters, Barrow hasn't compromised in the collection's theatrical visuals, shot by Daniel Swan, and caught between a hybrid of Les Mis, Oliver Twist and an overdramatic pantomime. With a 50-second short film accompanying the stills – dig the Instagram post below – it is both outlandish and classic Barrow: a mash-up of the knights, mermaids, and Frankenstein's monsters that live in the designer's world. Not that it's completely detached from reality, that is.

"I've always had an interest in showing social or political scenes throughout my work – it hasn't changed for me in that respect," she says. ​"I always have a bit of an agenda with my projects, fighting for what I believe in."
She continues. ​"People aren't being listened to, they feel hopeless. This is allowing them to feel a part of what's going on politically". And maybe that's what fashion has always been about – allowing outsiders to feel a part of something through the never-ending power of clothing.

Shop till you drop here.

More like this