Claire Barrow's ode to Game of Thrones and Les Misérables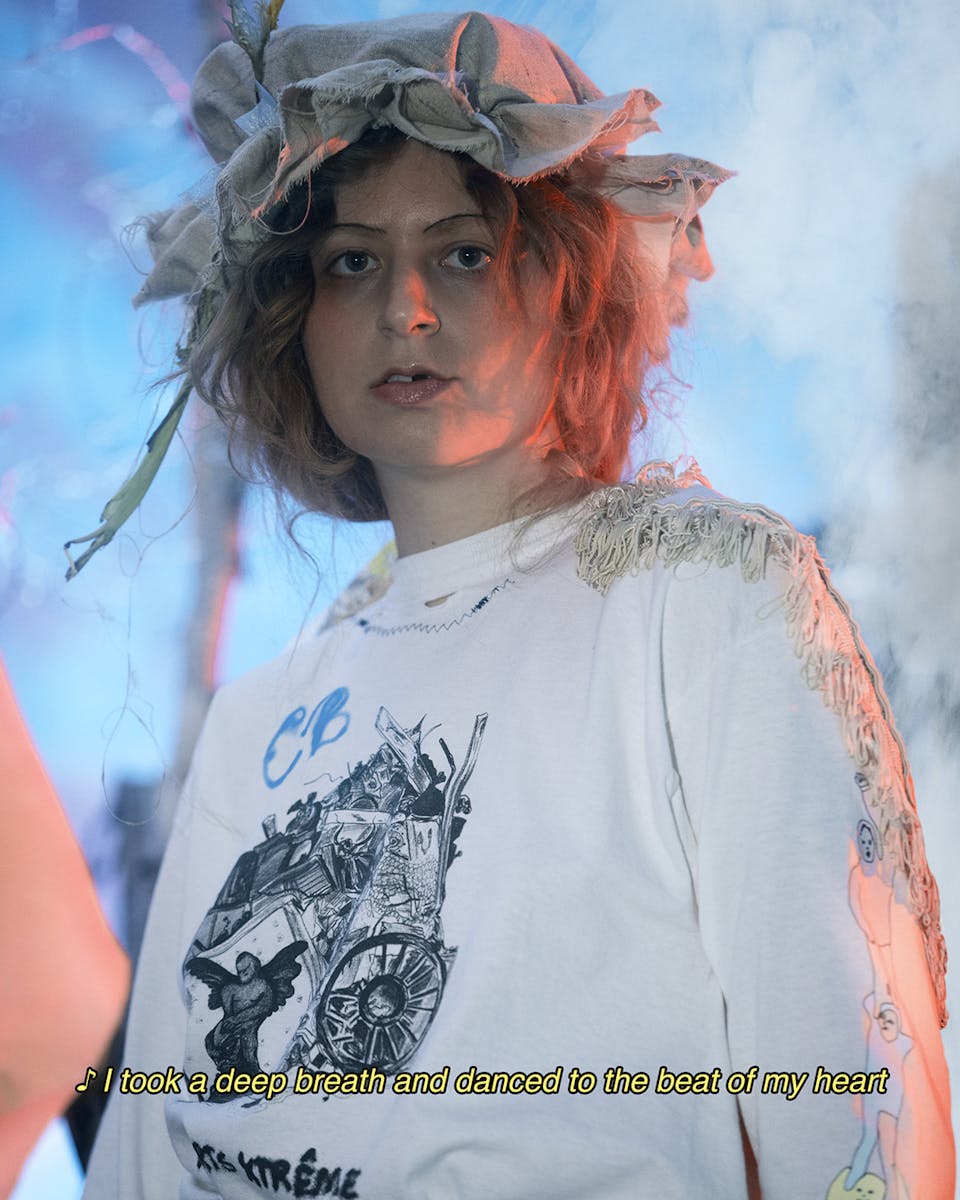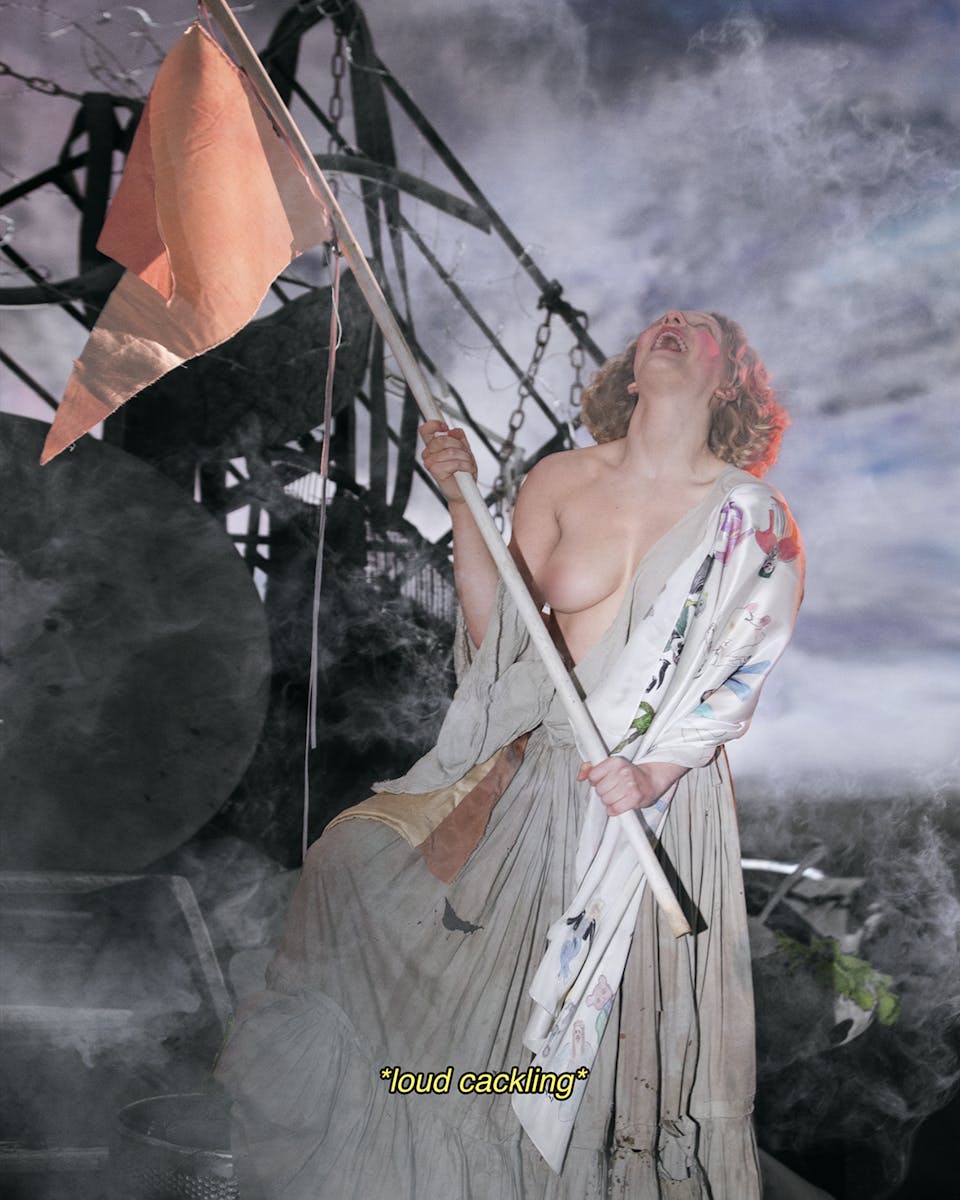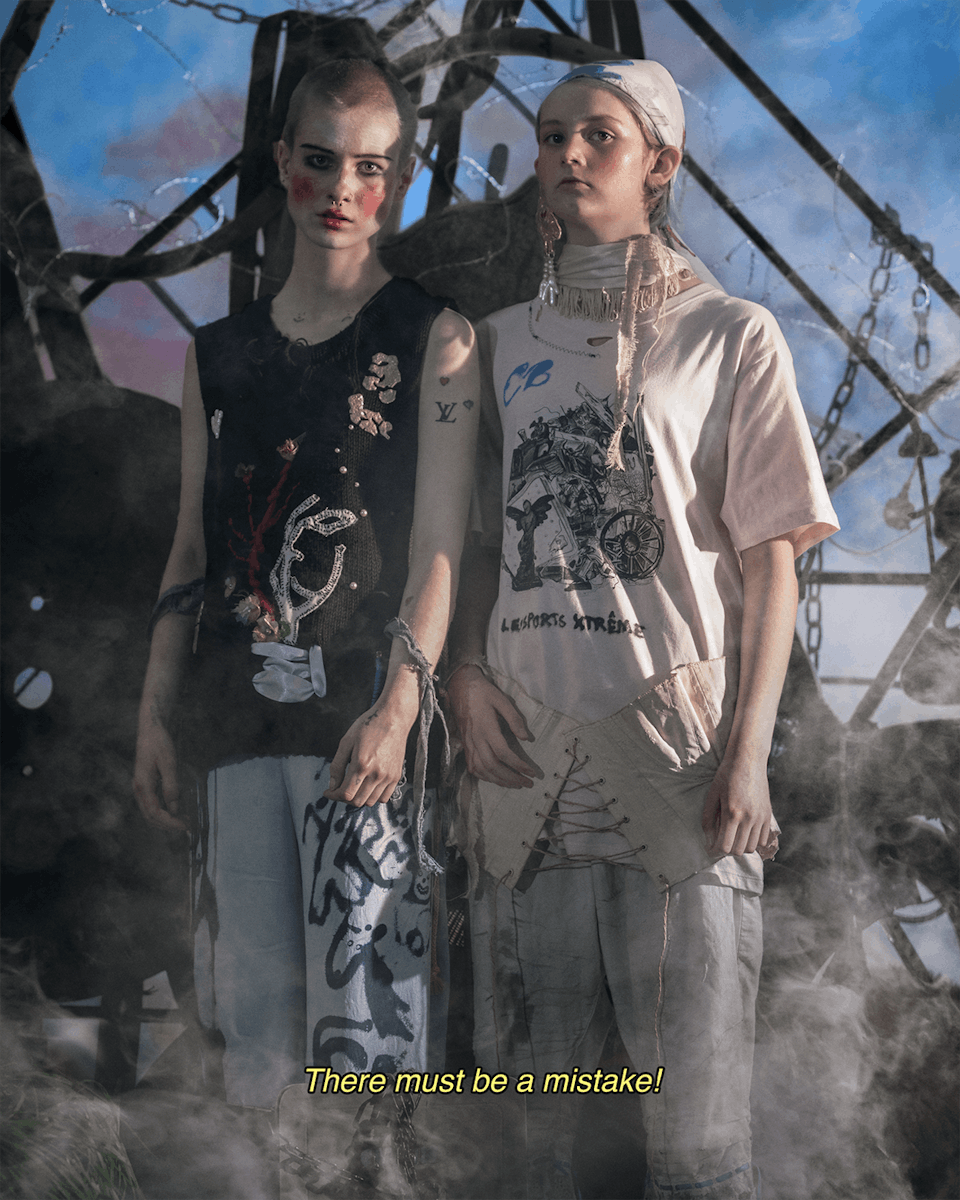 Les Sports Xtréme, the third of Claire Barrow's Xtréme Sports mini col­lec­tions, dropped on Sun­day, and it's a typ­i­cal­ly play­ful ode to the polit­i­cal­ly-charged times of now. ​"I want­ed to do anoth­er Xtréme Sports and I thought what's more extreme than the human strug­gles, bat­tles and emo­tions of now?" she says.

Nev­er one to shy away from shar­ing her polit­i­cal views, Bar­row was inspired by the idea of his­to­ry being told through the guise of enter­tain­ment – Game of Thrones and Les Mis­érables to be spe­cif­ic – adding: ​"It's eas­i­er to under­stand his­to­ry when it's entertaining."
"That's what I liked so much about Les Mis­er­ables," she con­tin­ues. ​"It cap­tured my imag­i­na­tion and, to me, it linked slight­ly to the sign of our times right now."
Known for her DIY approach to design, as well as her use of fan­ta­sy char­ac­ters, Bar­row hasn't com­pro­mised in the collection's the­atri­cal visu­als, shot by Daniel Swan, and caught between a hybrid of Les Mis, Oliv­er Twist and an over­dra­mat­ic pan­tomime. With a 50-sec­ond short film accom­pa­ny­ing the stills – dig the Insta­gram post below – it is both out­landish and clas­sic Bar­row: a mash-up of the knights, mer­maids, and Frankenstein's mon­sters that live in the designer's world. Not that it's com­plete­ly detached from real­i­ty, that is.

"I've always had an inter­est in show­ing social or polit­i­cal scenes through­out my work – it hasn't changed for me in that respect," she says. ​"I always have a bit of an agen­da with my projects, fight­ing for what I believe in."
She con­tin­ues. ​"Peo­ple aren't being lis­tened to, they feel hope­less. This is allow­ing them to feel a part of what's going on polit­i­cal­ly". And maybe that's what fash­ion has always been about – allow­ing out­siders to feel a part of some­thing through the nev­er-end­ing pow­er of clothing.

Shop till you drop here.
---