Dior's spellbinding ode to fairytales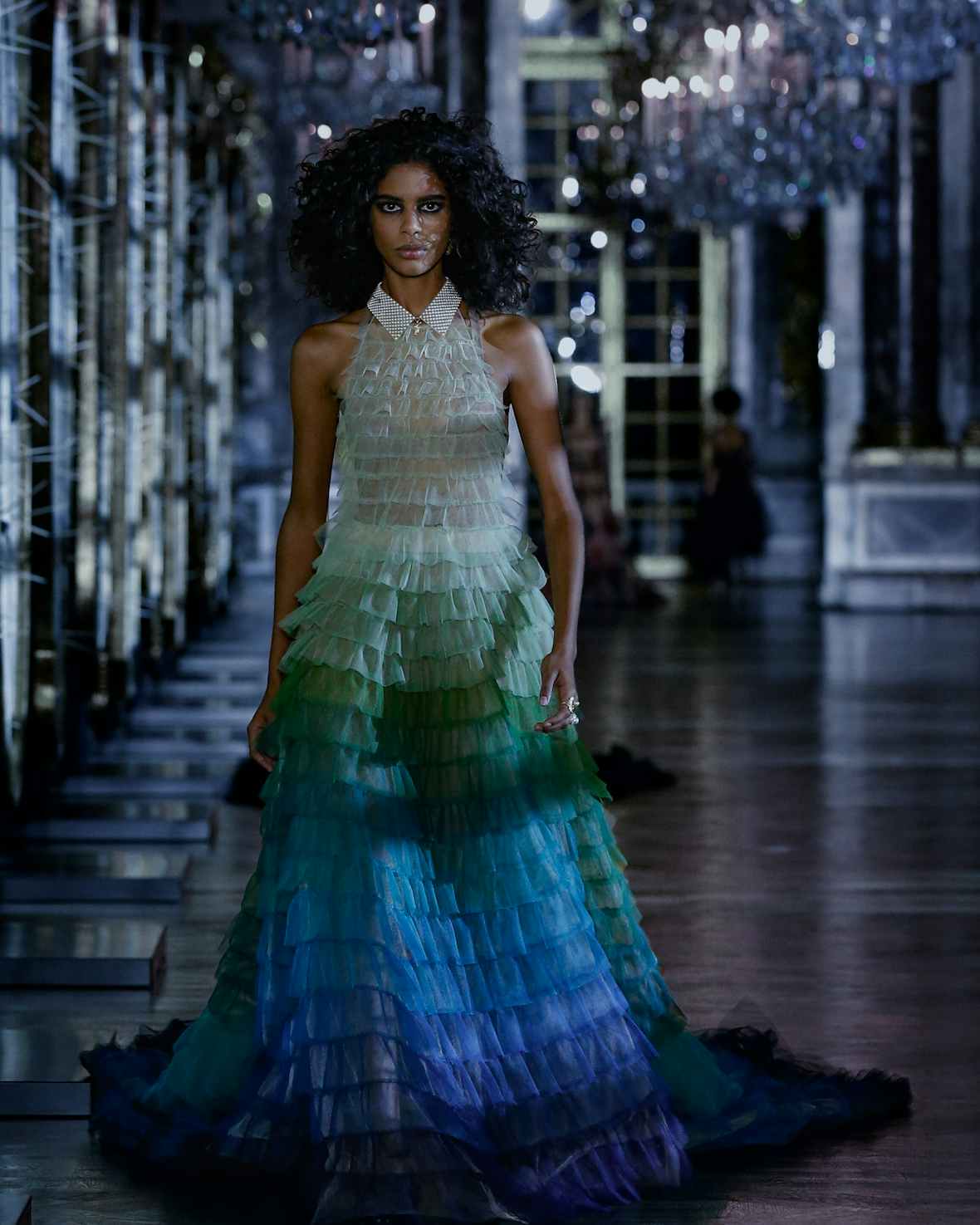 Maria Grazia Chiuri embraces fantasy for the house's AW21 collection, exploring the magical themes and twisted tales of the Brothers Grimm and Charles Perrault.

Maria Grazia Chiuri's ability to use her shows as a springboard to tell a broader story – as well as her well-noted leanings towards the fantastical, from tarot readers to Greek mythology to an interest in the supernatural – have left her in good stead to navigate the challenges of the past 12 months, producing a series of richly-imagined films to accompany each of her collections that have offered plenty in the way of escapism and whimsy.
And for her AW21 collection, this was no different. Titled Disturbing Beauty, the accompanying film began with a troupe of dancers silhouetted through fog, moving through the forests and gardens of Versailles – as guided by Chiuri's regular collaborator, the Israeli choreographer Sharon Eyal – before entering the palace's famous hall of mirrors. Here, lit as if in moonlight with panels by artist Silvia Giambrone covering the mirrors and sprouting thorns, it proved to be a suitably moody setting for one of Chiuri's most delightfully sinister collections yet.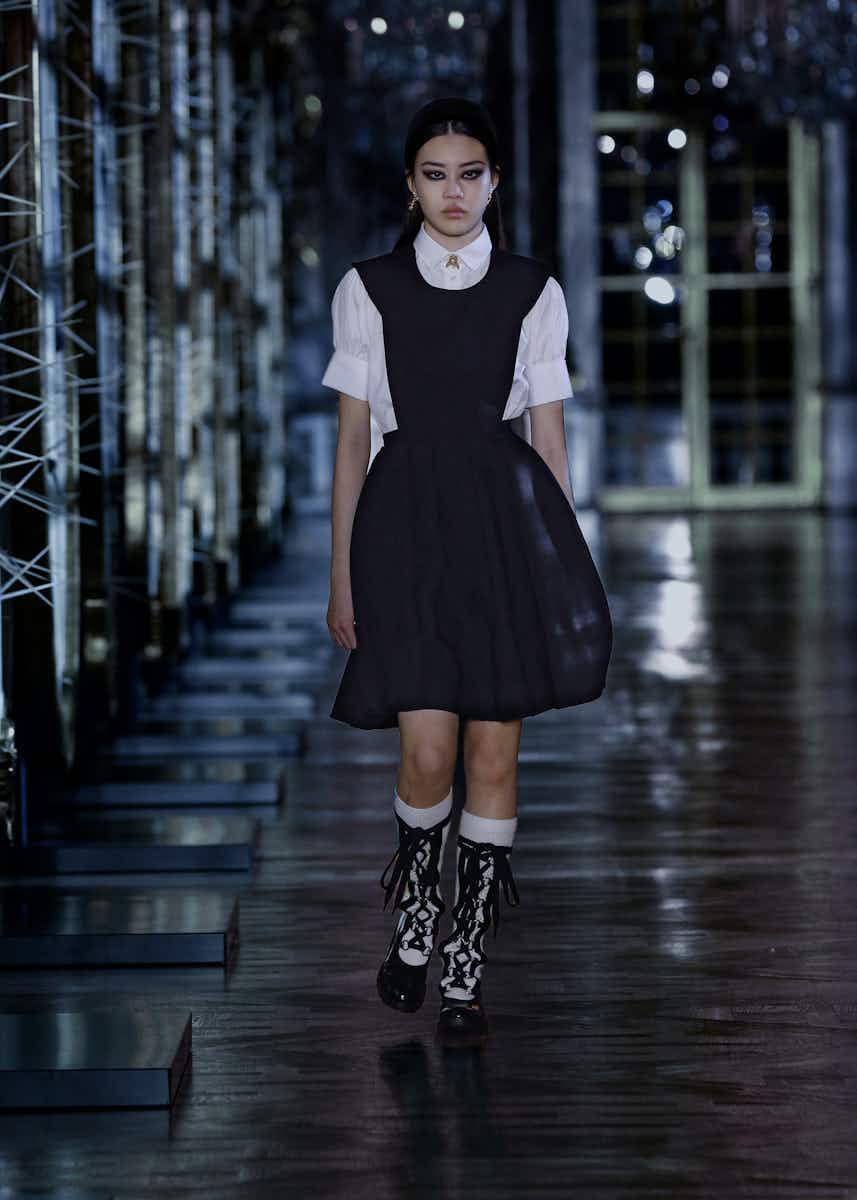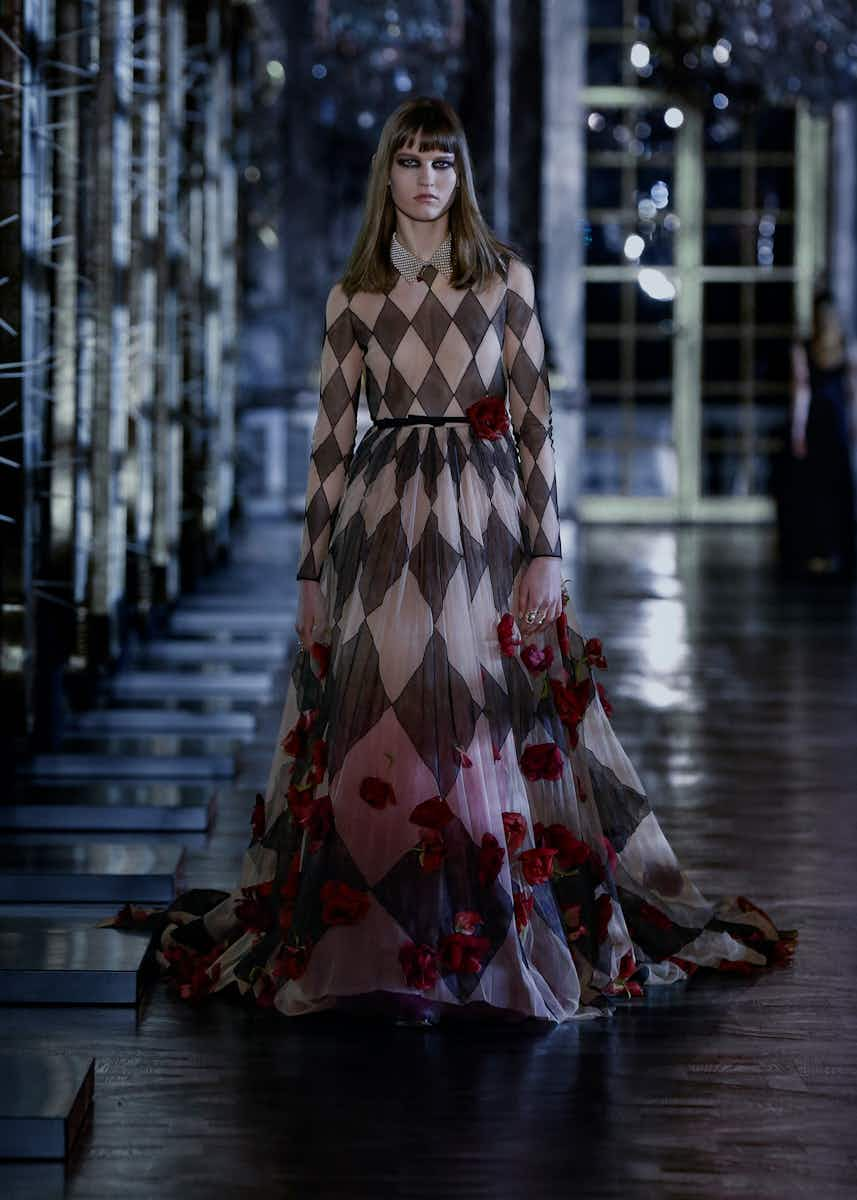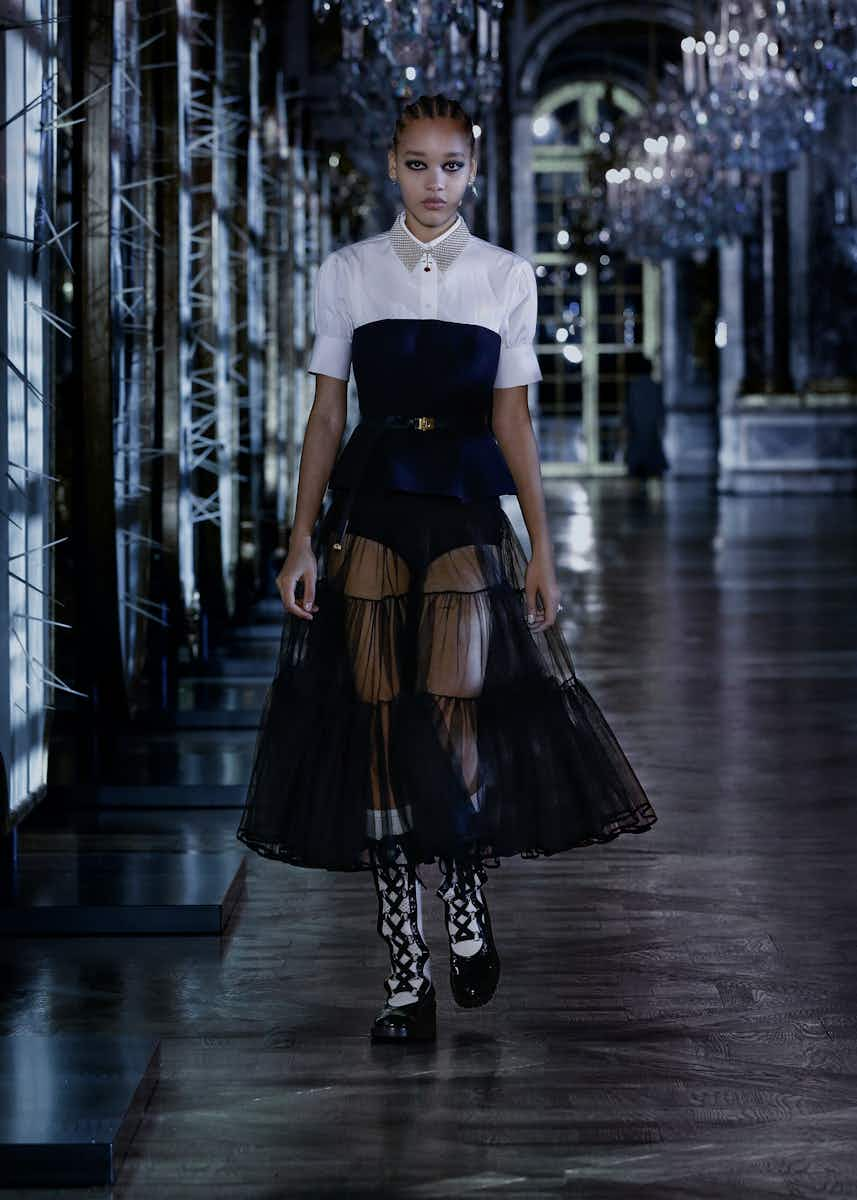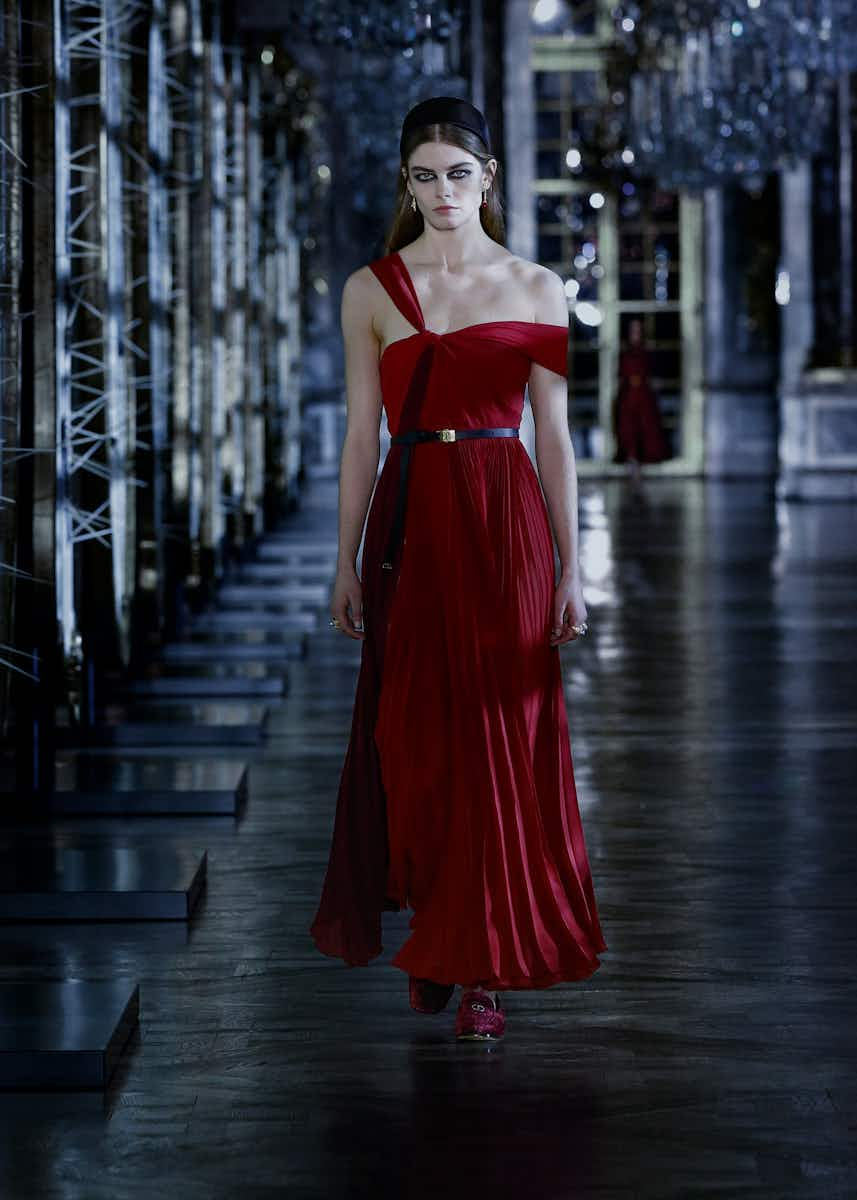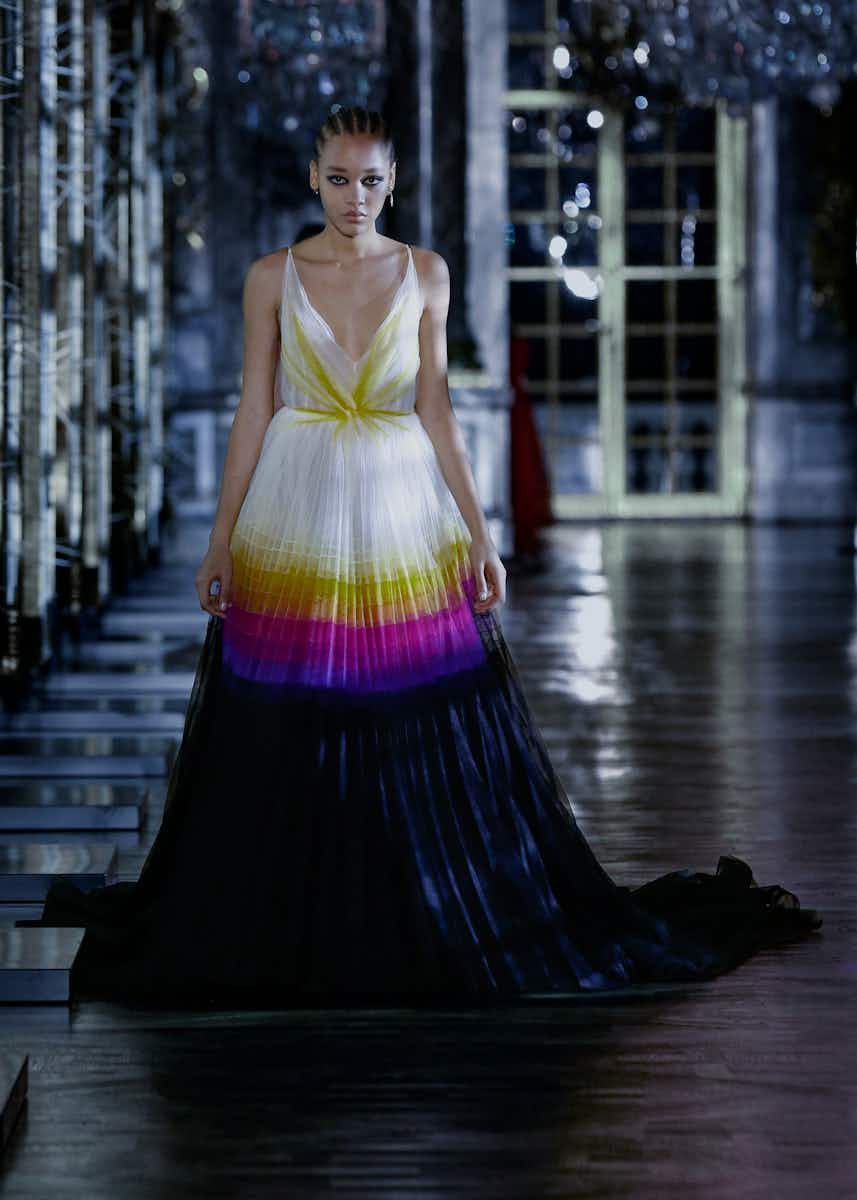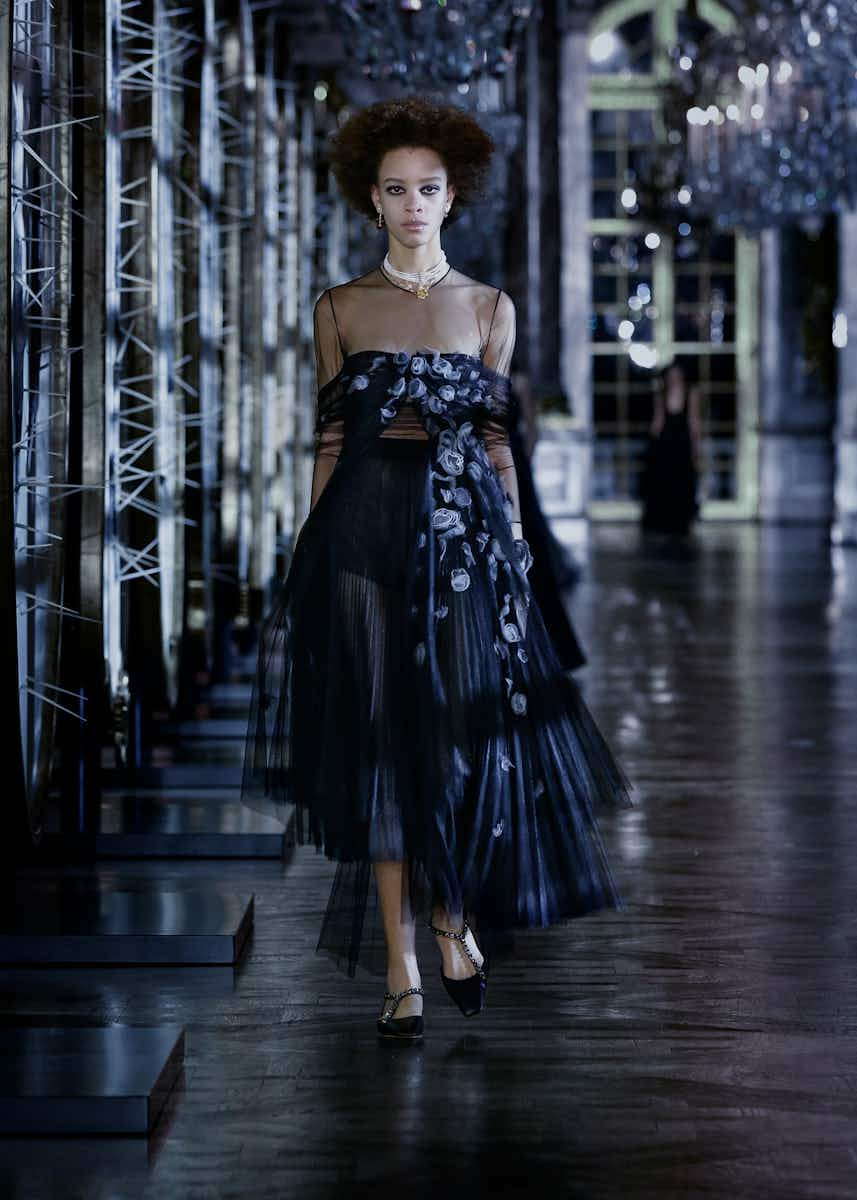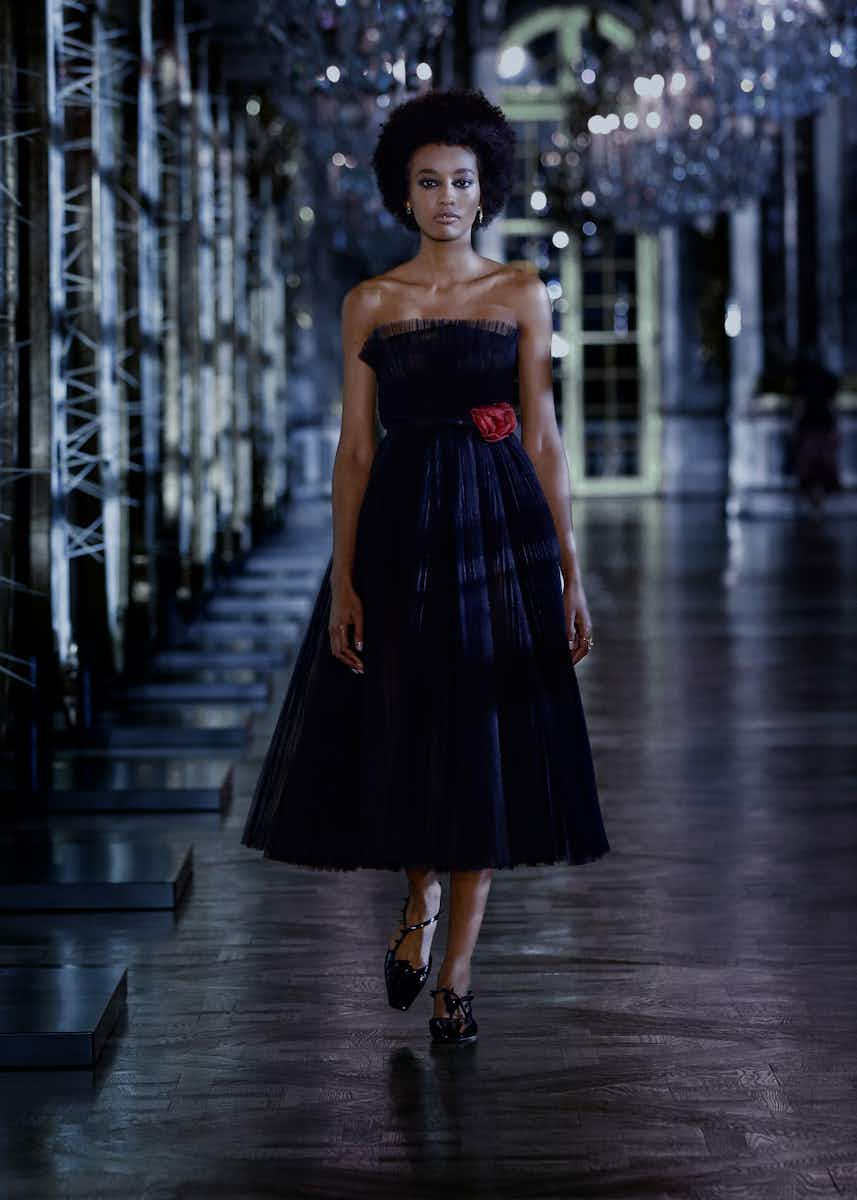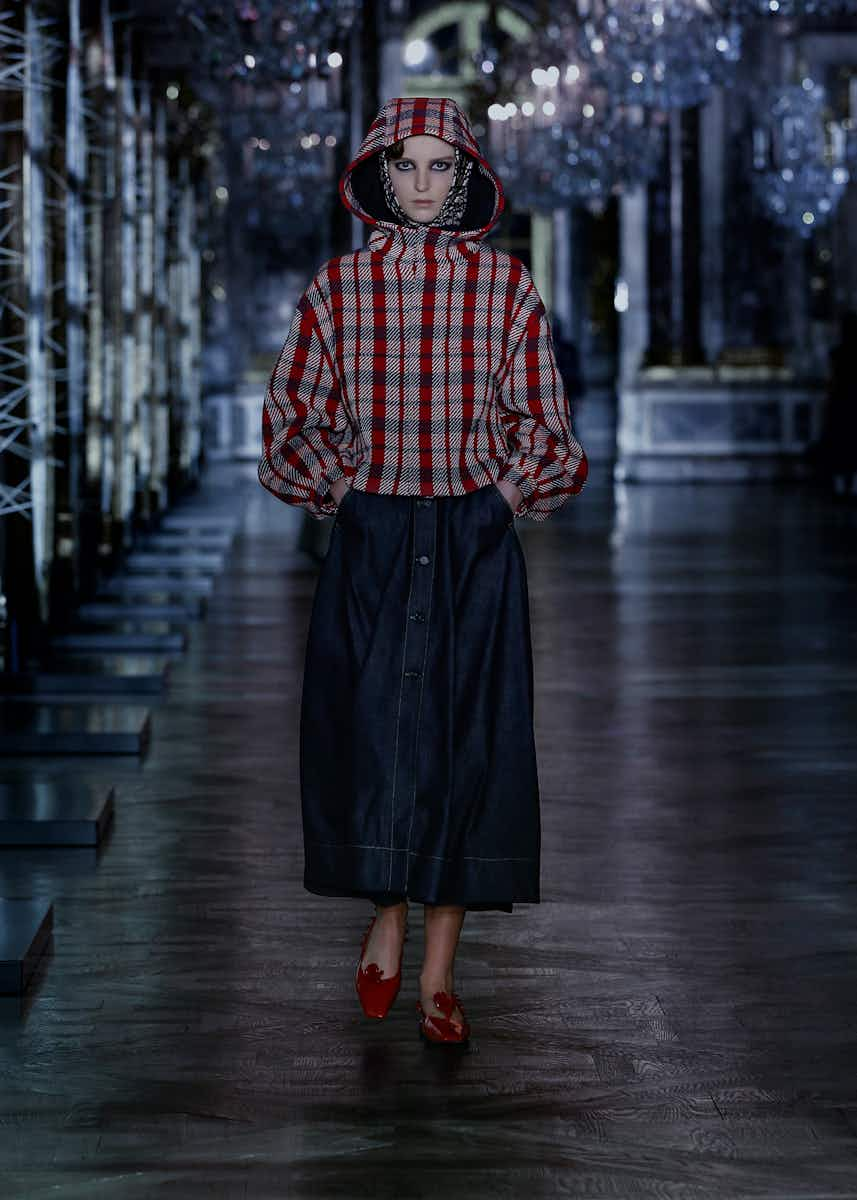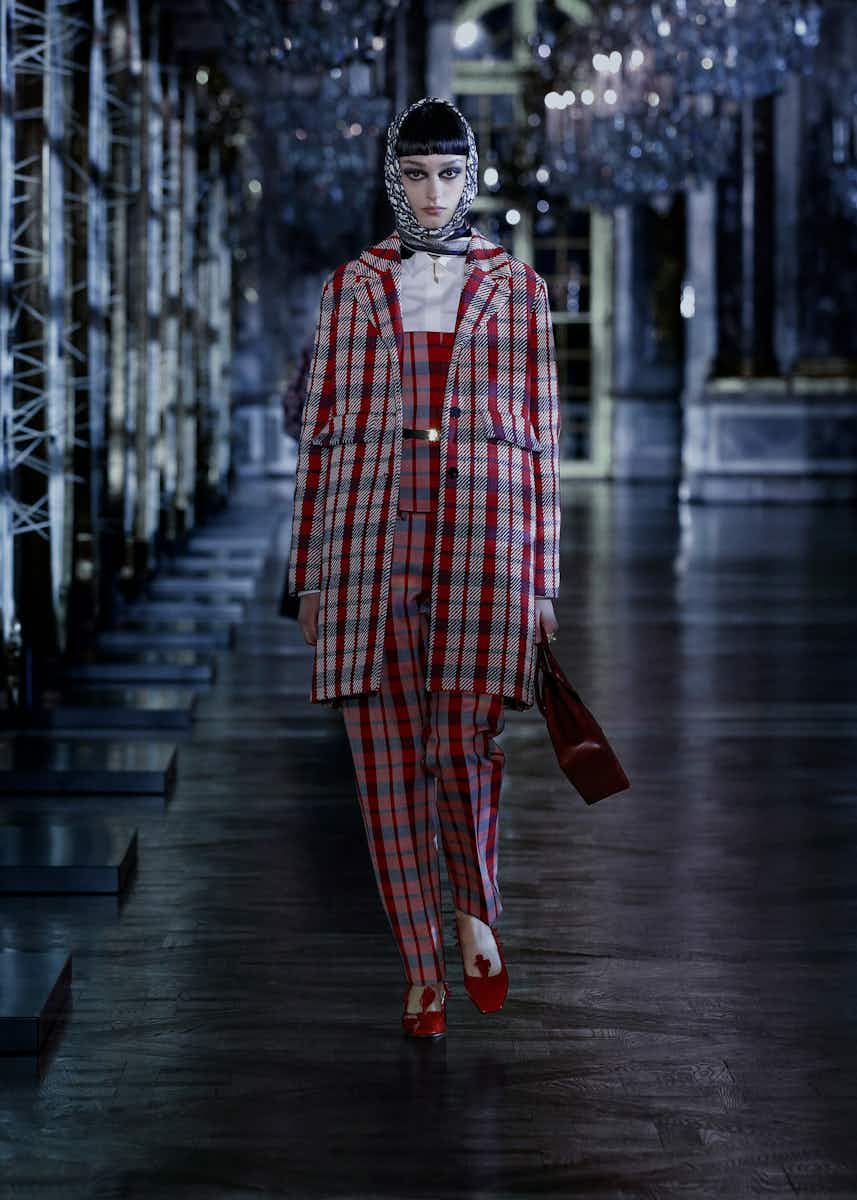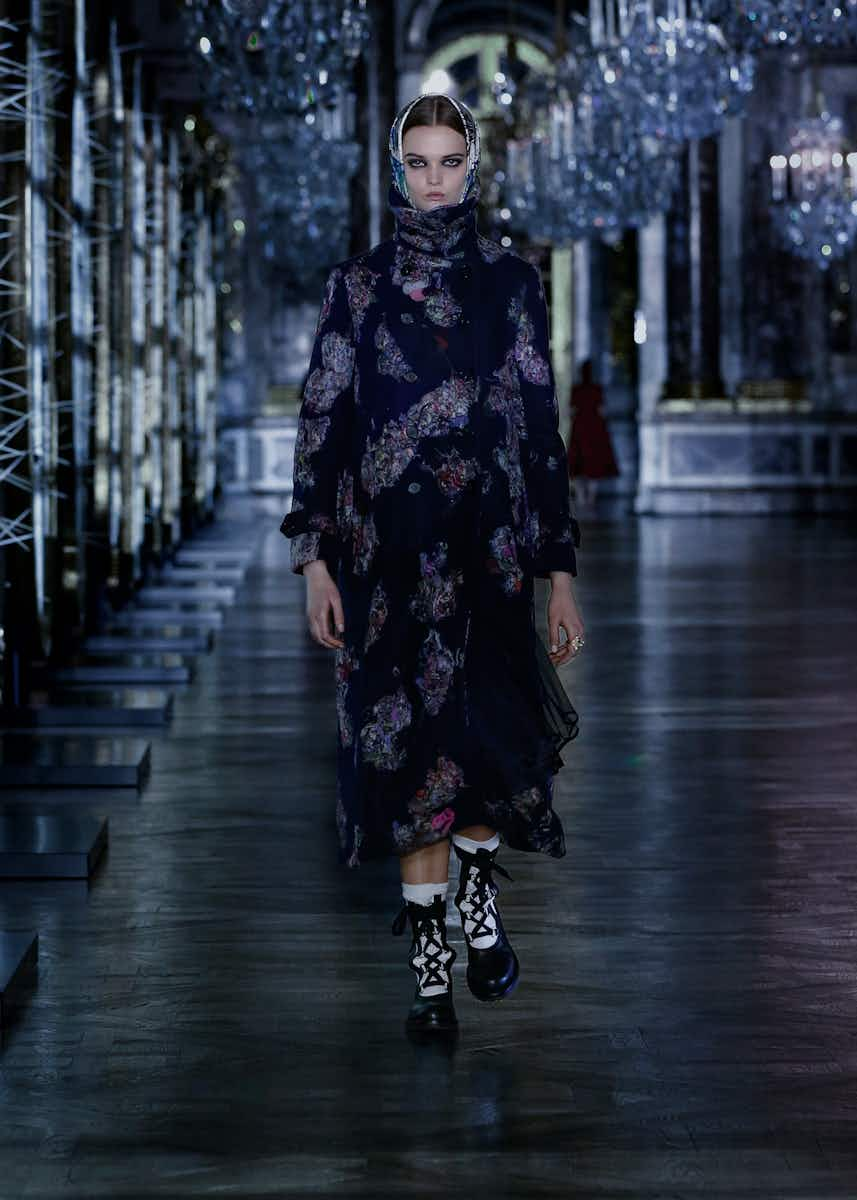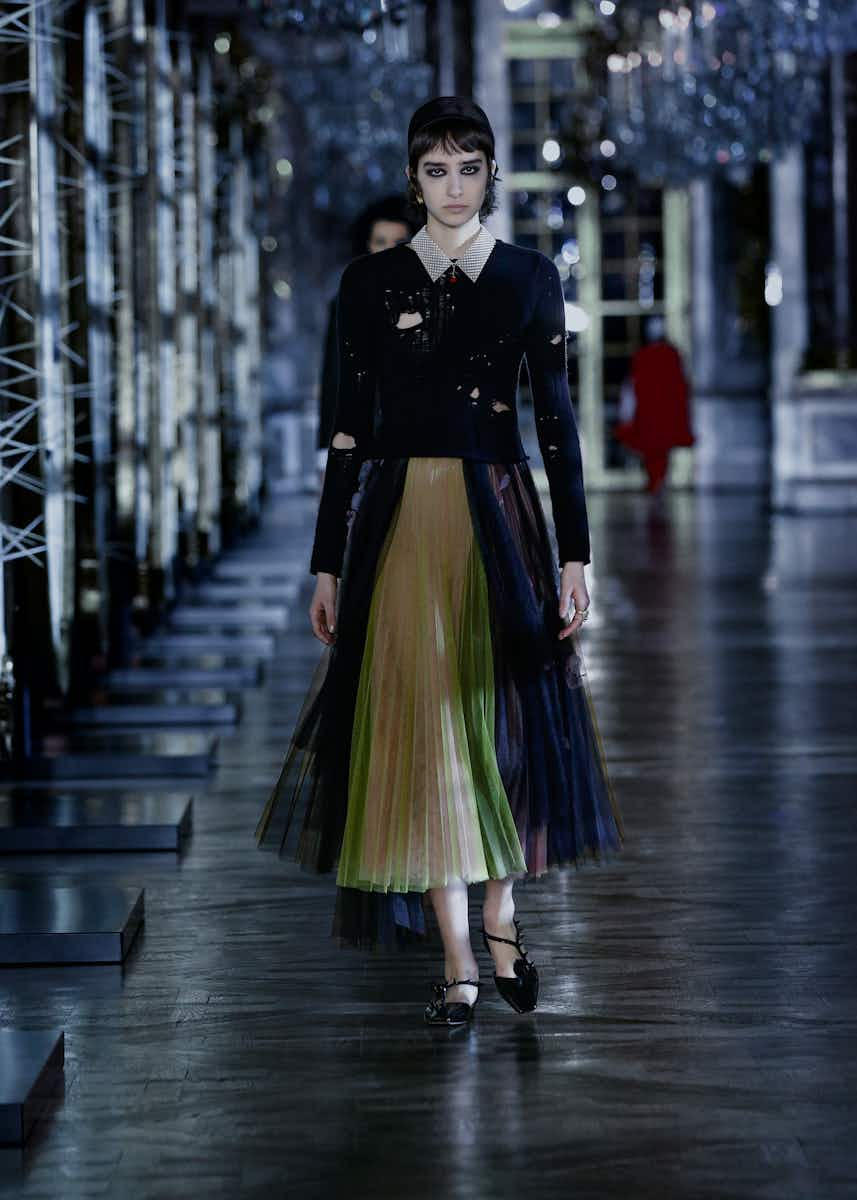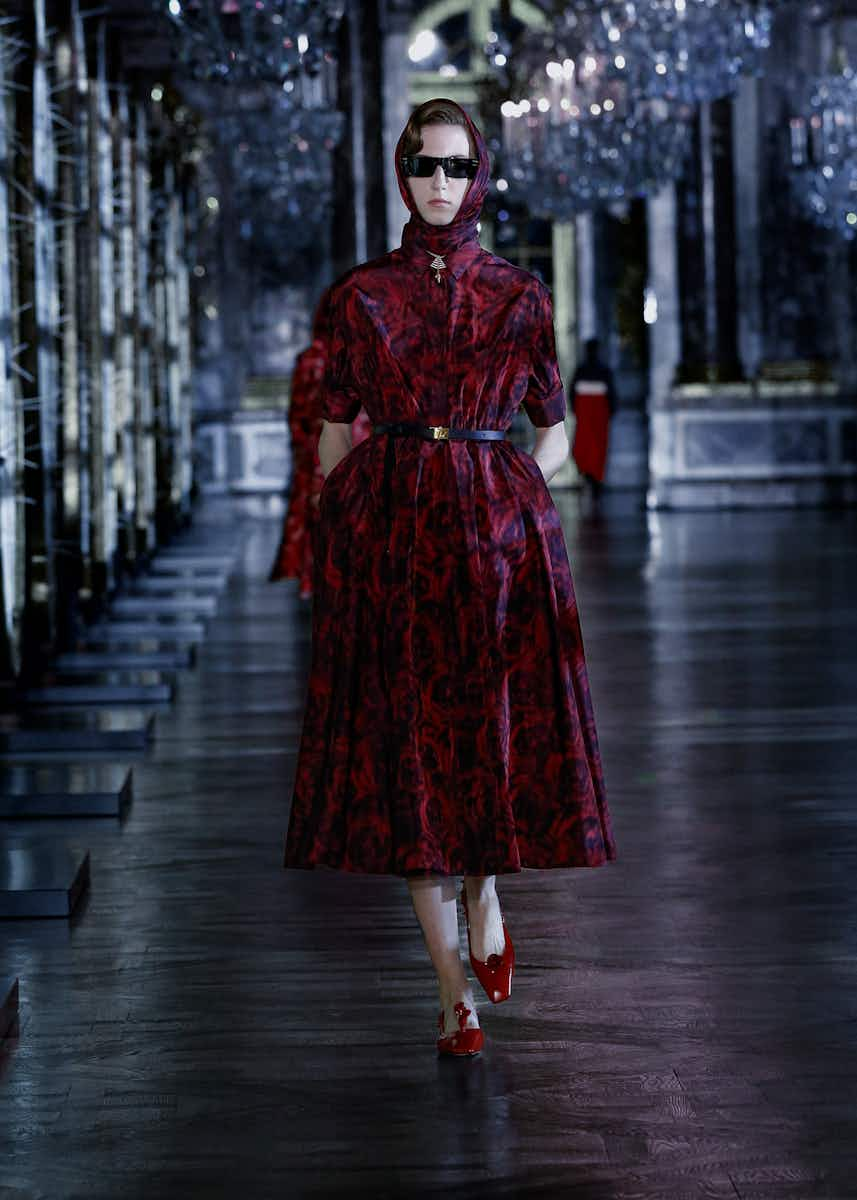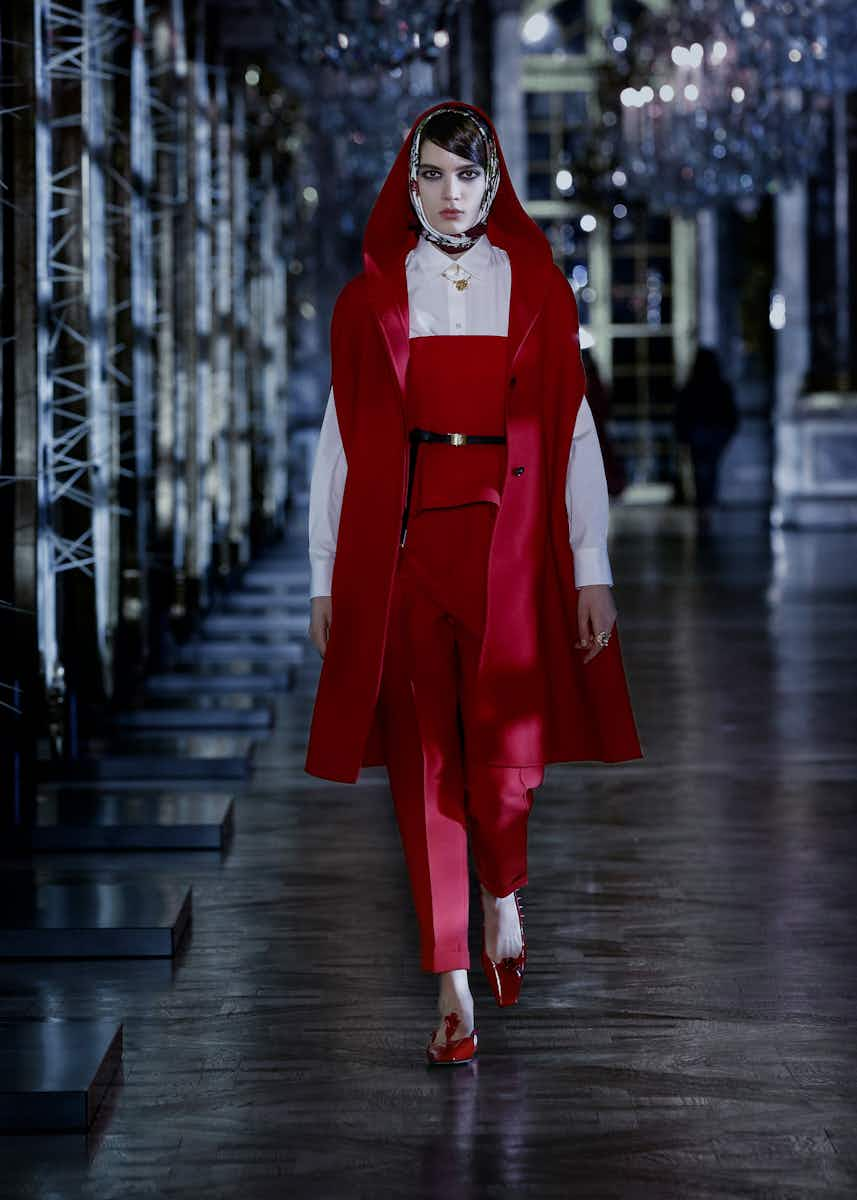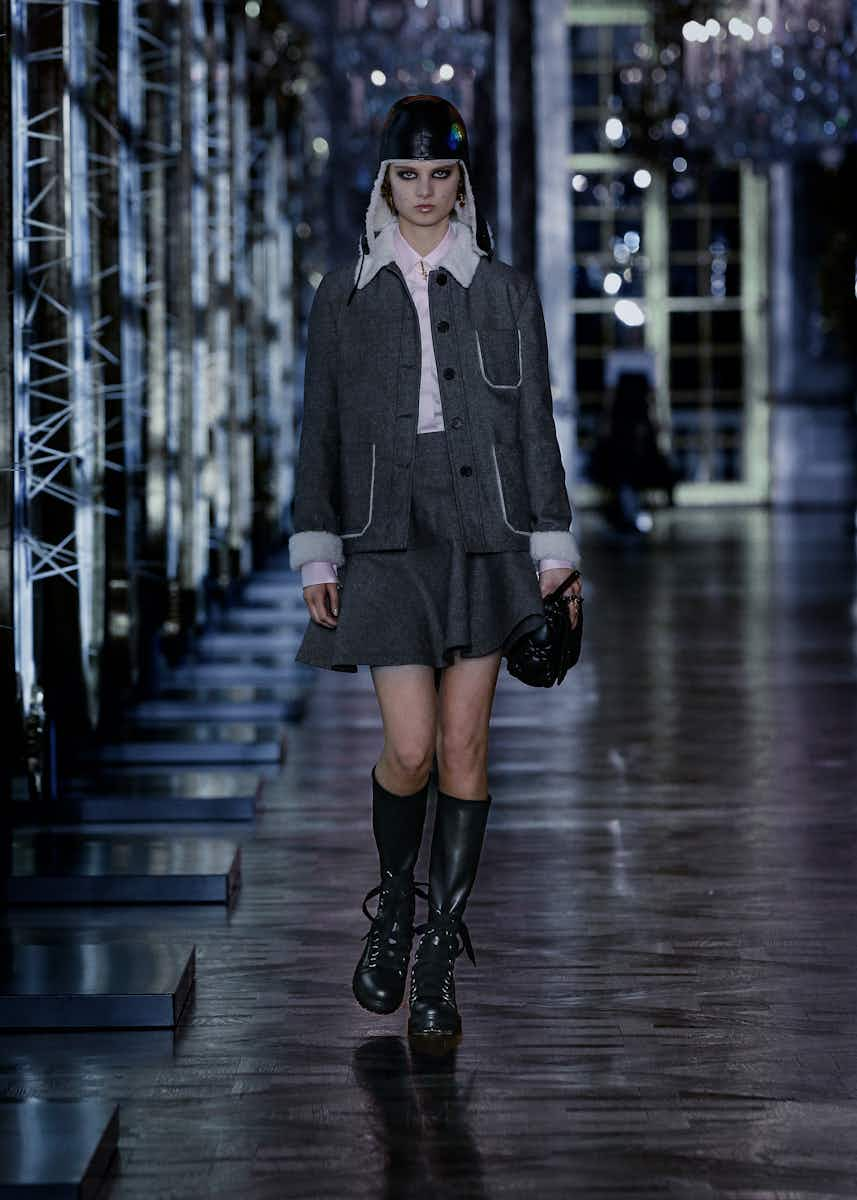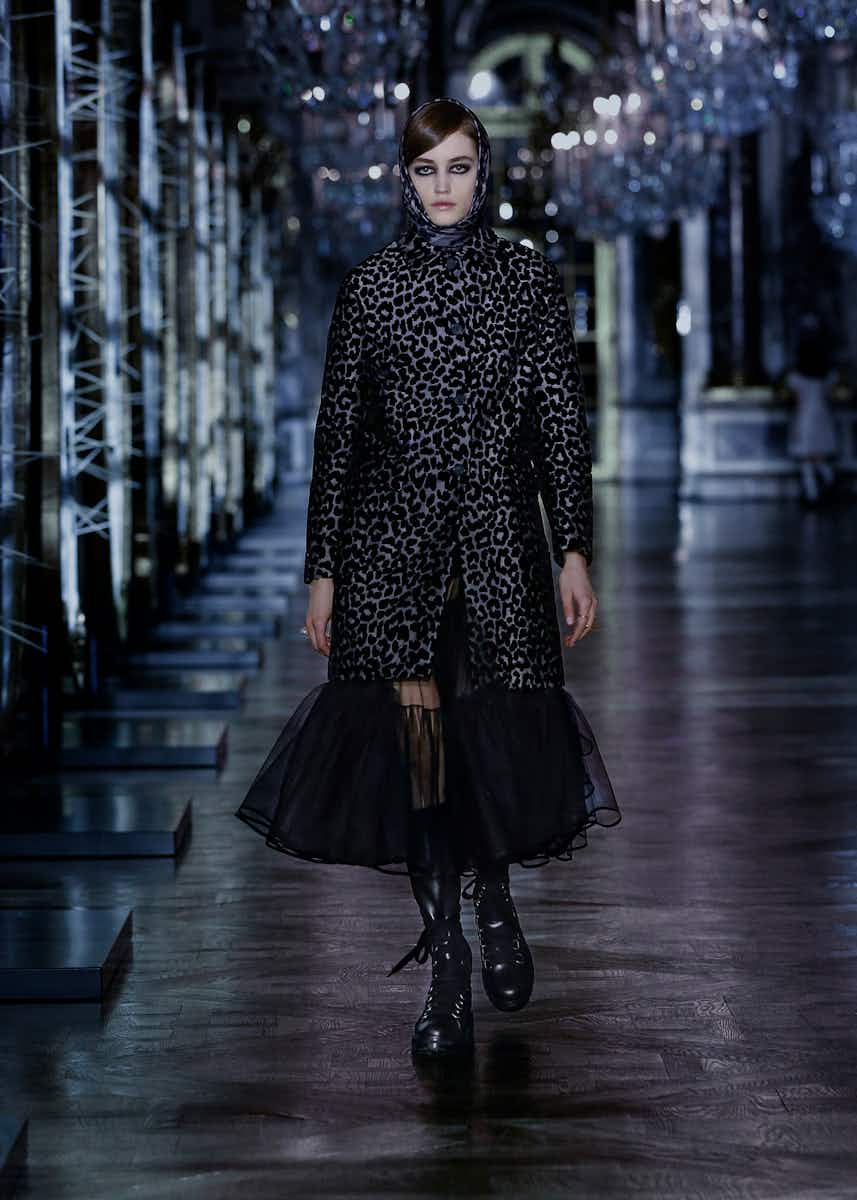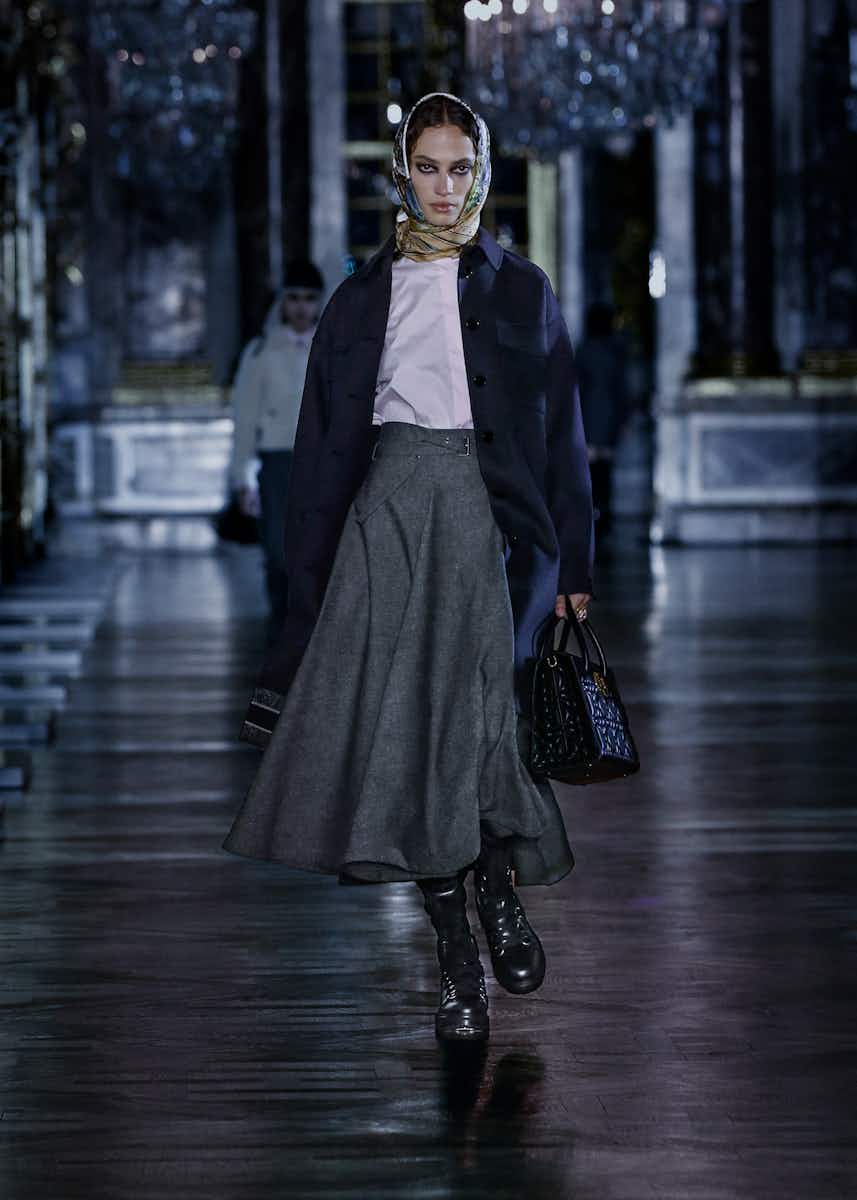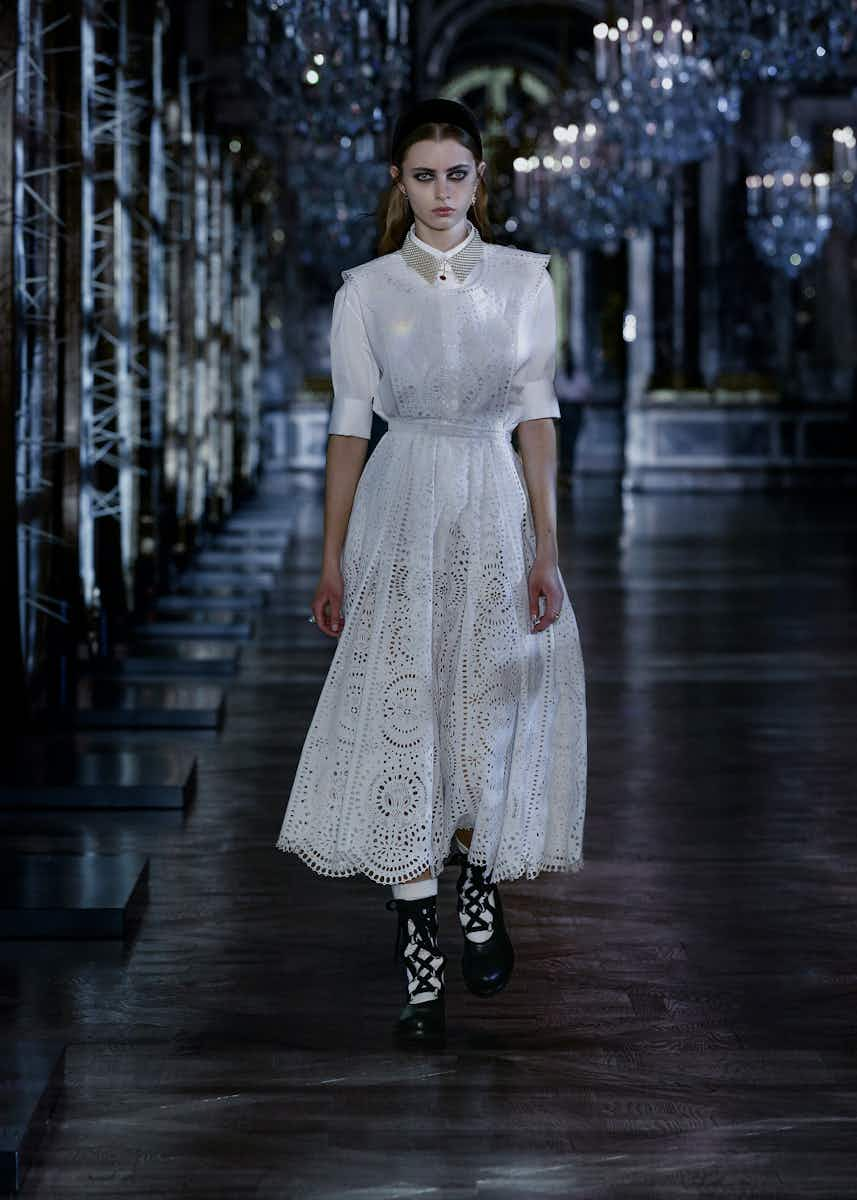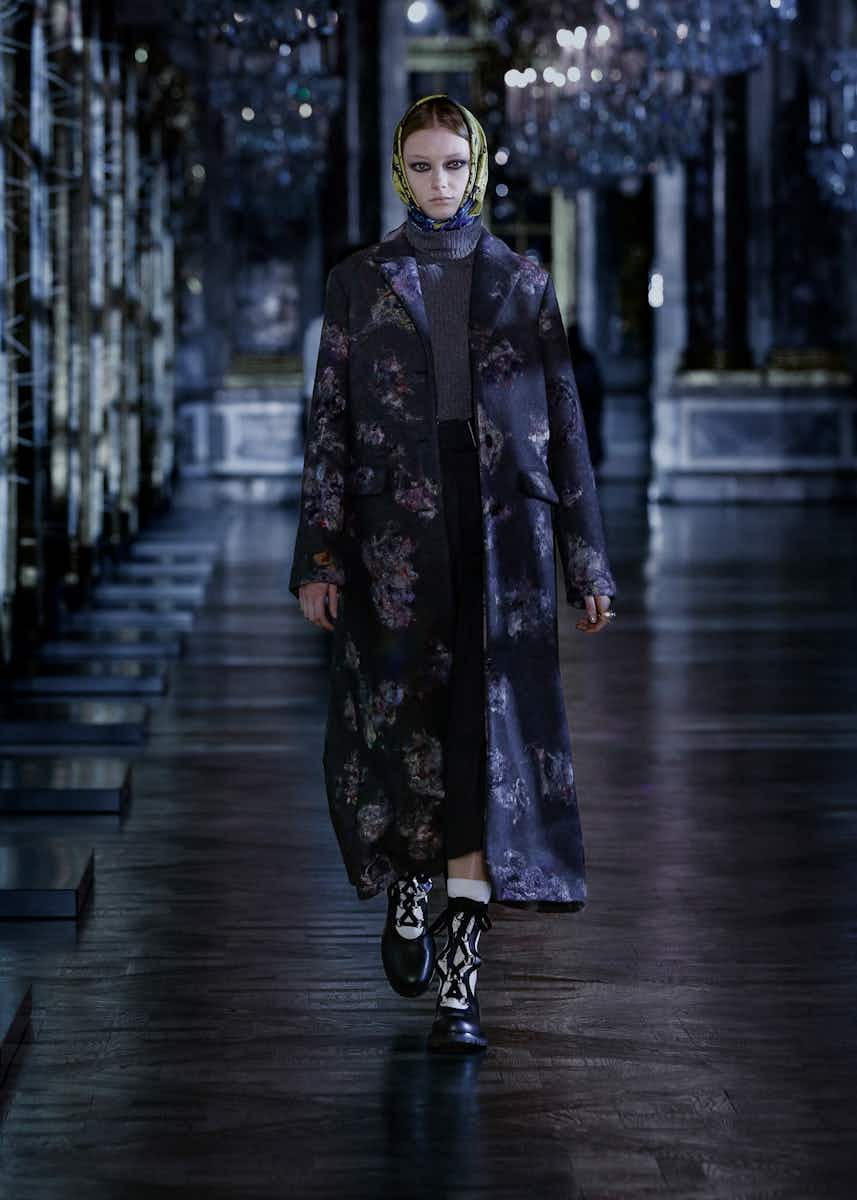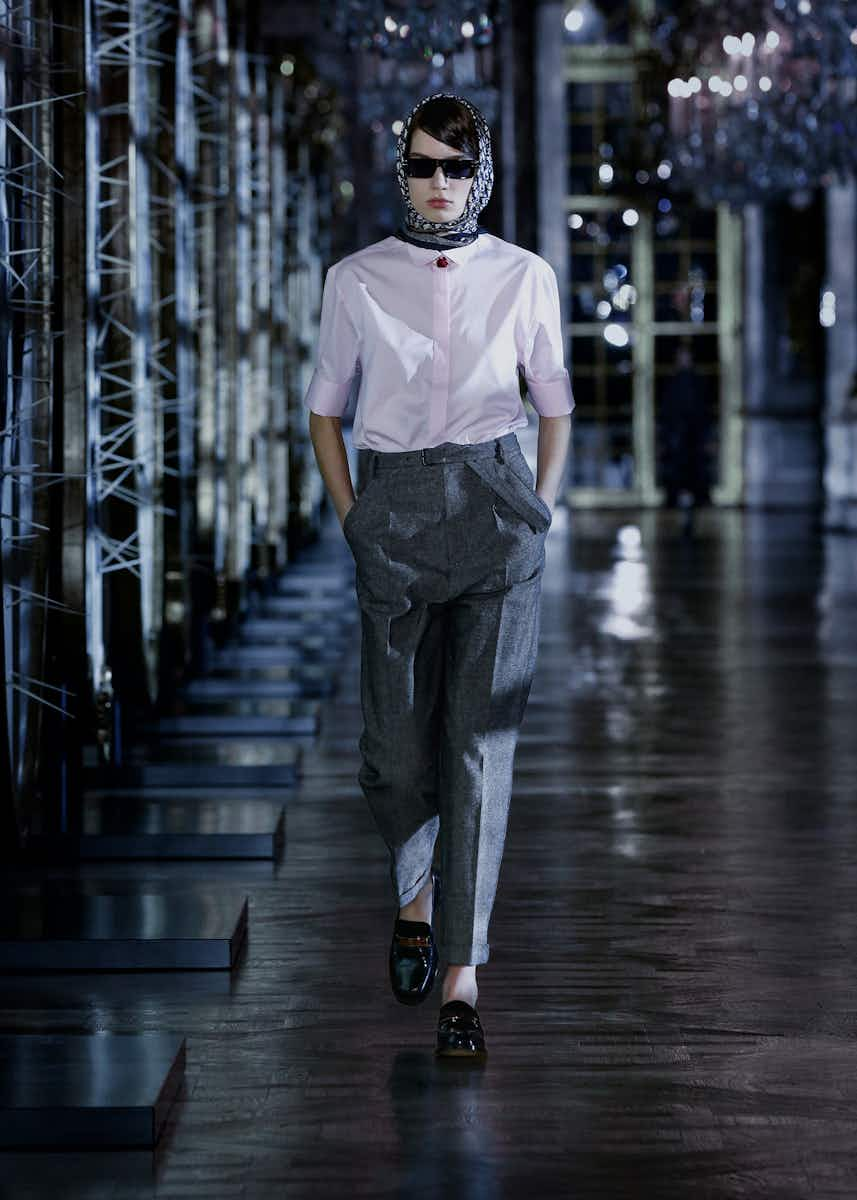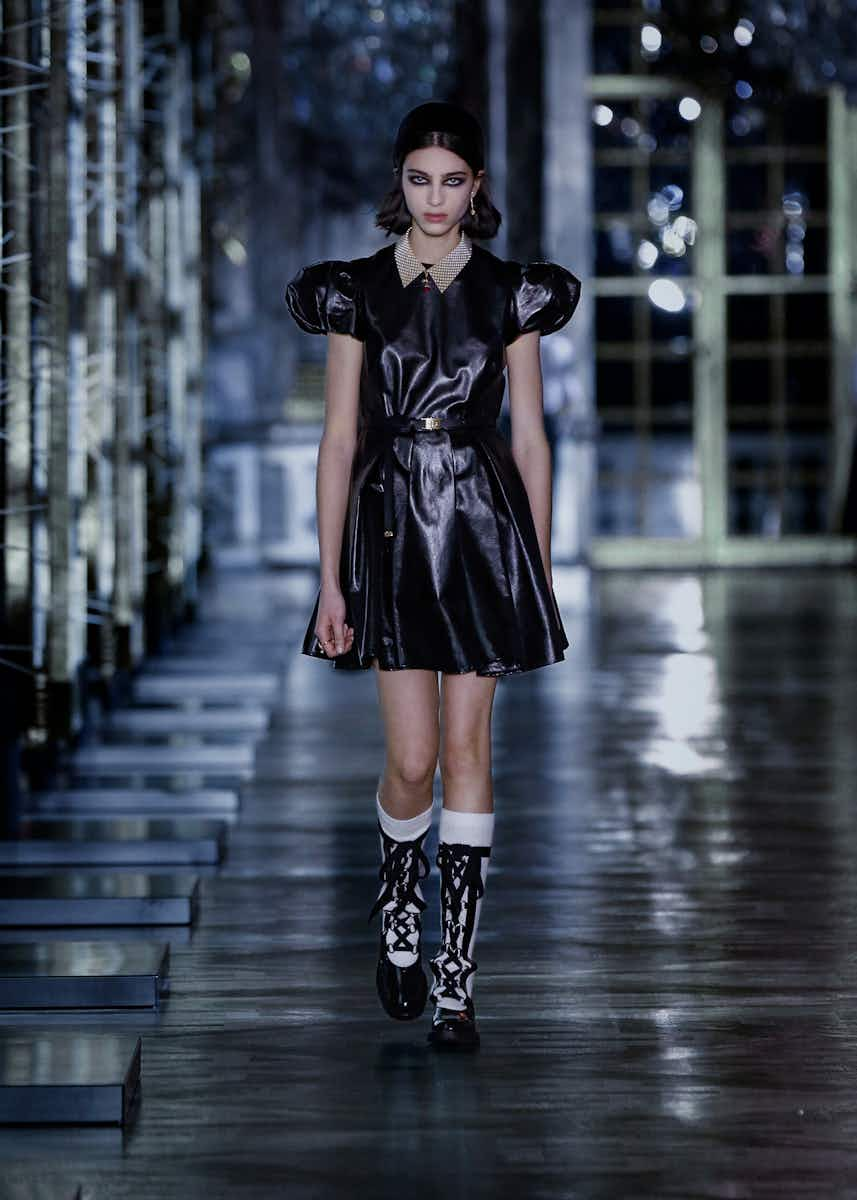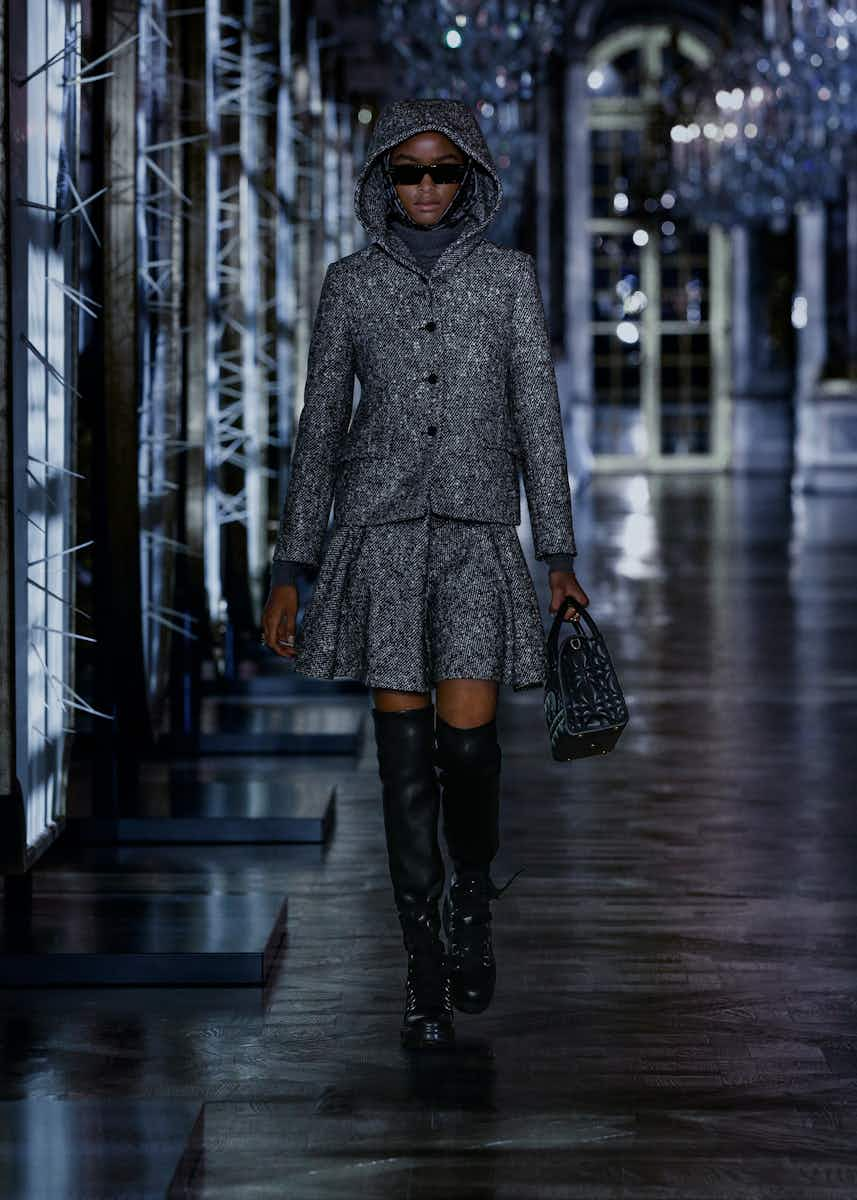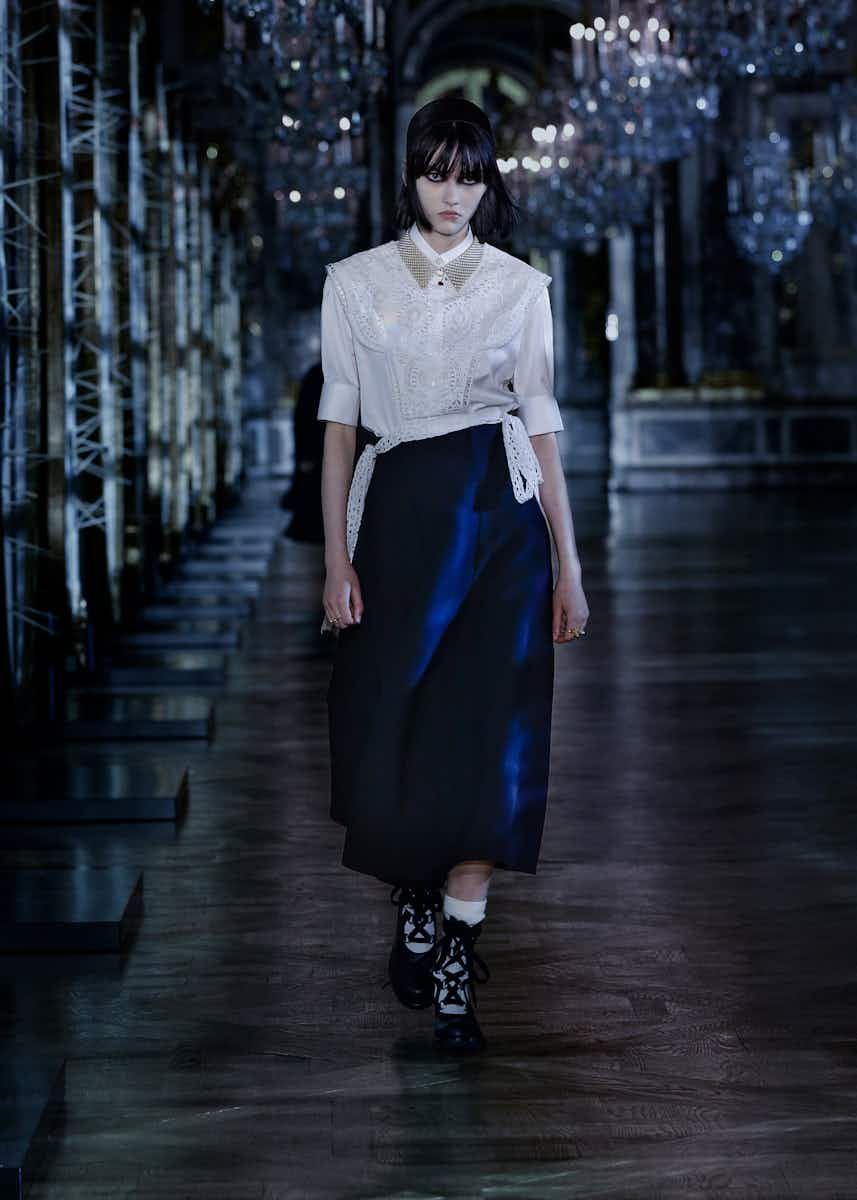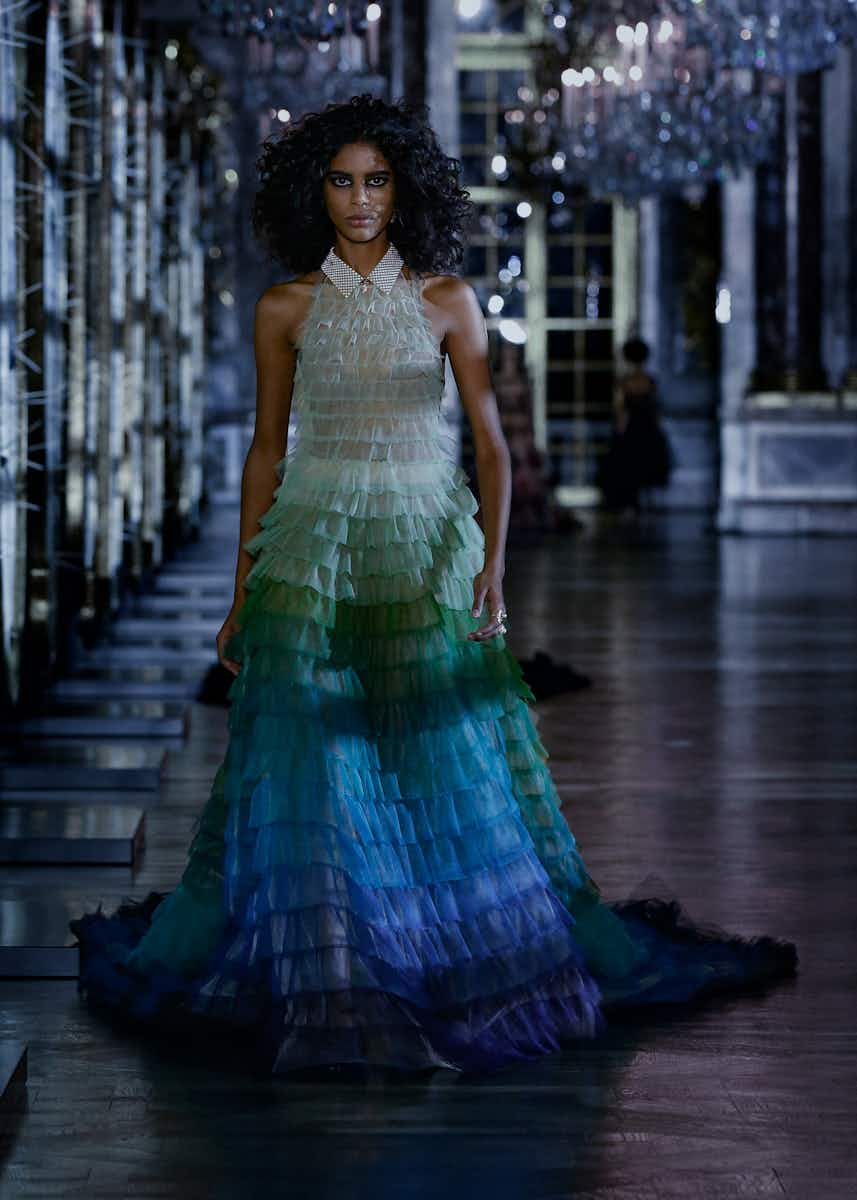 Instead of translating the spirit of fairytales to clothing in more literal terms, Chiuri seemed to look to the darker side of the tradition, with the few princess dresses on the runway coming in lustrous jewel tones rather than frou-frou pastels. (After all, the origins of everyone's favourite Disney movies were a little more sinister than they might initially seem; the stories of the Brothers Grimm and Charles Perrault were often both shockingly violent and genuinely terrifying.) Using Angela Carter's retelling of Little Red Riding Hood as her source material – split across two stories as part of her 1979 short story collection The Bloody Chamber – Chiuri's gothic vision lost none of Carter's eye for the eerie.
But this being Chiuri, various references were synthesised to form clothes that were surprisingly wearable. The house's famous Bar jacket was cut from thick wools and tweeds, some iterations complete with hoods or styled with silk head wraps for those looking to live out the full Red Riding Hood fantasy. Classically romantic motifs of roses and hearts abounded; the former in corsages and abstracted prints, and the latter in intricate, laser-cut leather dresses. A particularly opulent closing look, meanwhile, featured a gorgeous heart-shaped tulle bodice in blood red, worn by a model with a striking black bob and kohl-rimmed eyes.
Disturbing it might have been, but beautiful it certainly was. It seems that for Chiuri, exploring her dark side this season was more fun than she had anticipated.


More like this