Emma Rogue takes us back to school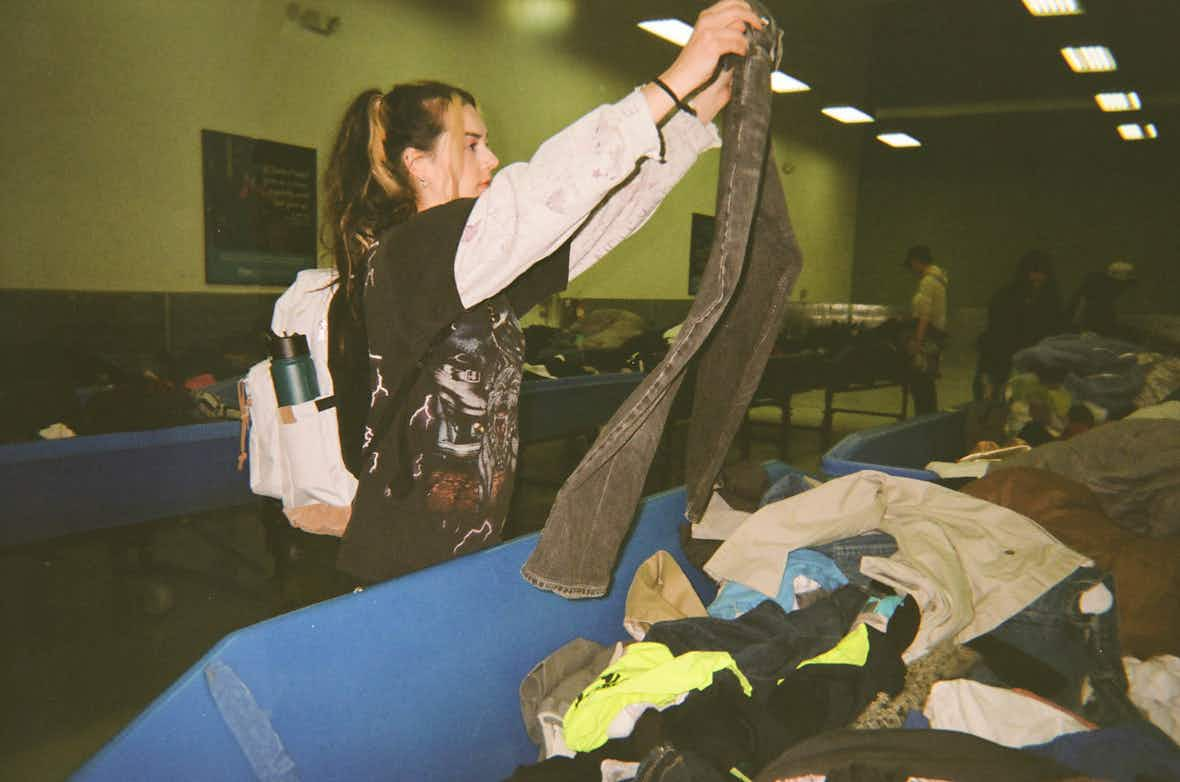 The Rogue founder and thrifter has worked with backpack frontrunners JanSport for its new Always With You campaign, celebrating the companions that accompany you for life.

School, for many of us, brings back the same memory. You know, hitting everything in your path with your oversized backpack like a giant tortoise wearing a blazer. Obviously, there's no point in having a rucksack that can barely hold a pencil sharpener shaving; you want to get something that stashes everything you need without sending someone to the medical room.

Oh how we wish, then, we were the kid with a JanSport; especially the new Right Pack Premium Backpack. As the name suggests, it's just right, a Goldilocks solution to a textbook problem. Roomy enough to store all your stuff, it boasts a bottle pocket, laptop compartment and zipper hood, plus it features premium suede details for a touch of class. It's top-set stuff.

The Right Pack is a JanSport icon – back once again with new colours and fabrications for their new back to school collection – and accompanied by a fresh campaign titled Always With You. It springboards off the idea that a backpack is like a pack of friends, an essential and dependable companion that always has your back through thick and thin (and, let's be honest, takes some of your baggage) every single day. The only difference? Our loudmouth mates, sadly, can't be zipped.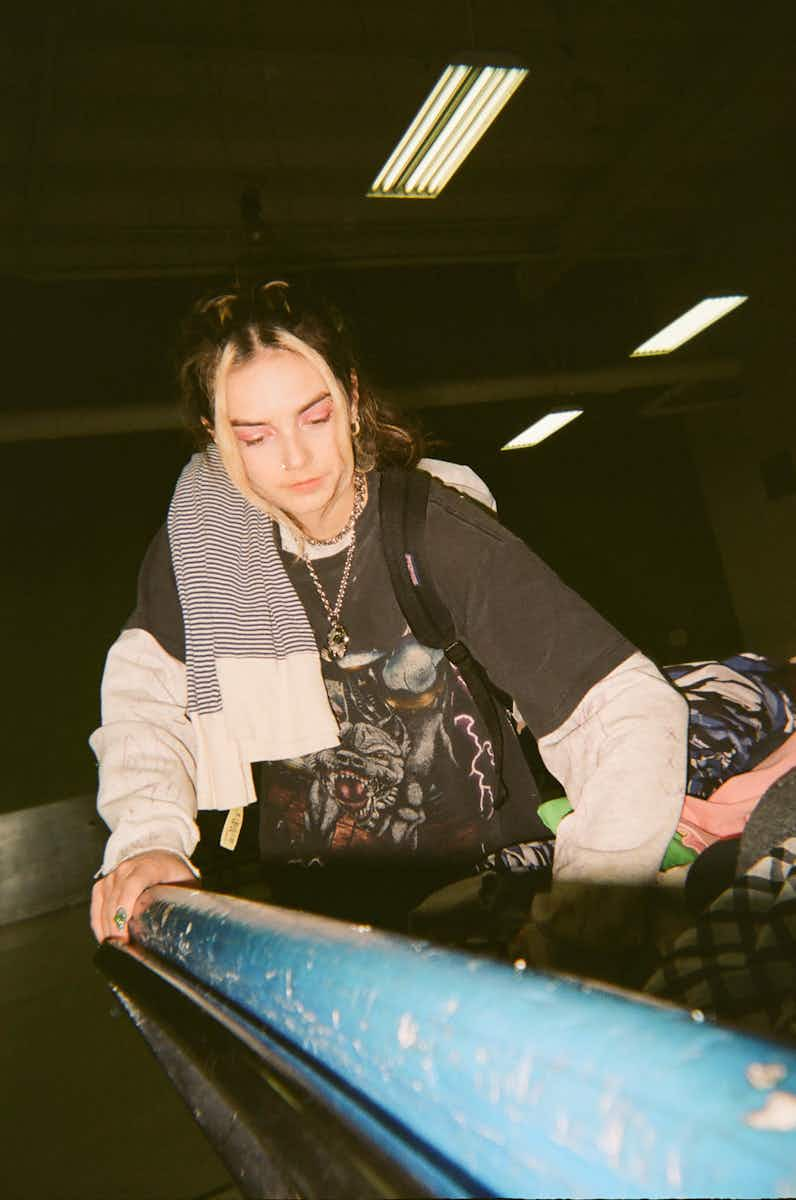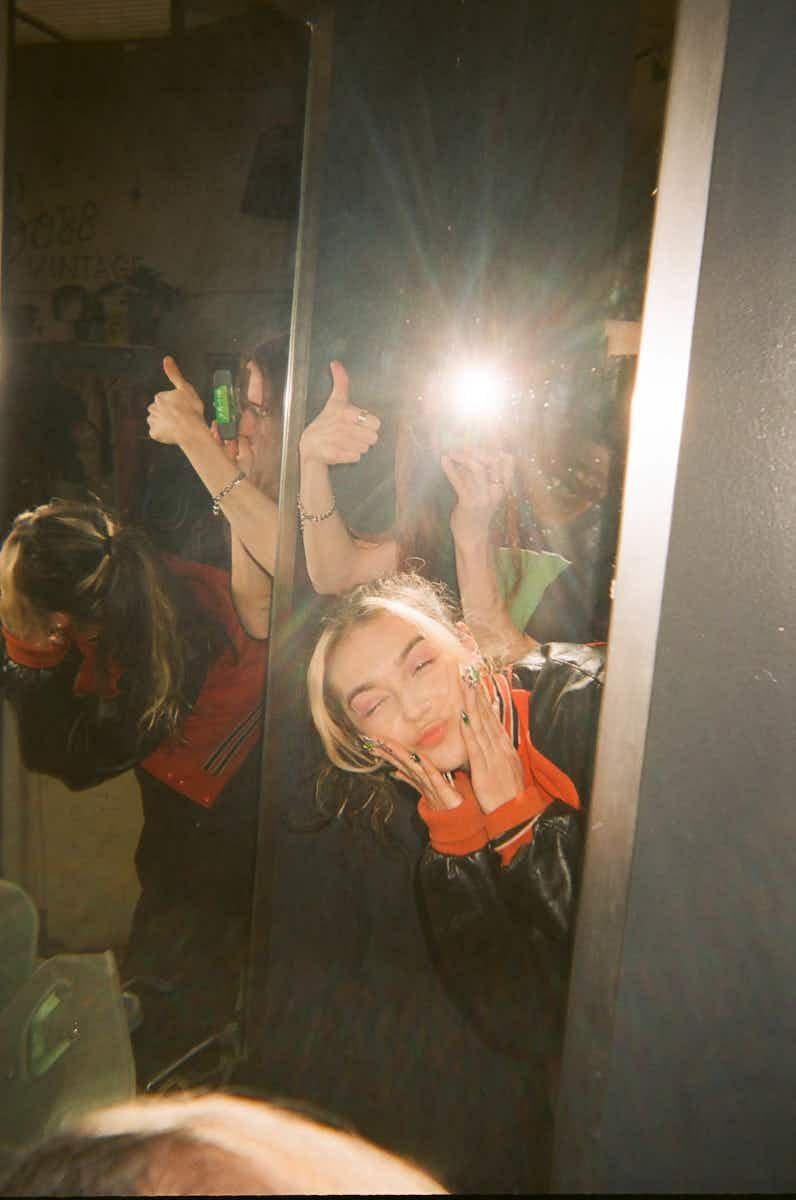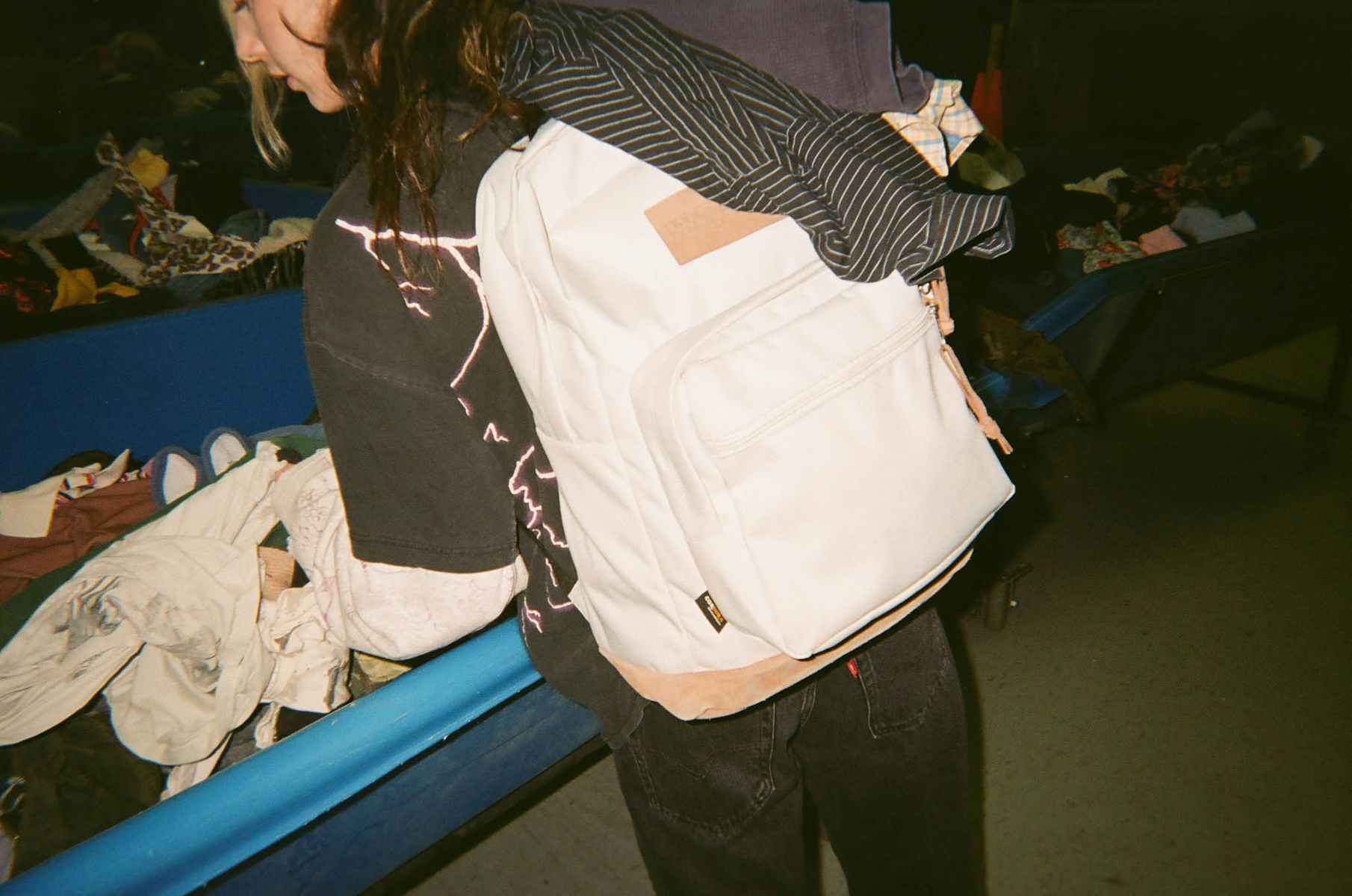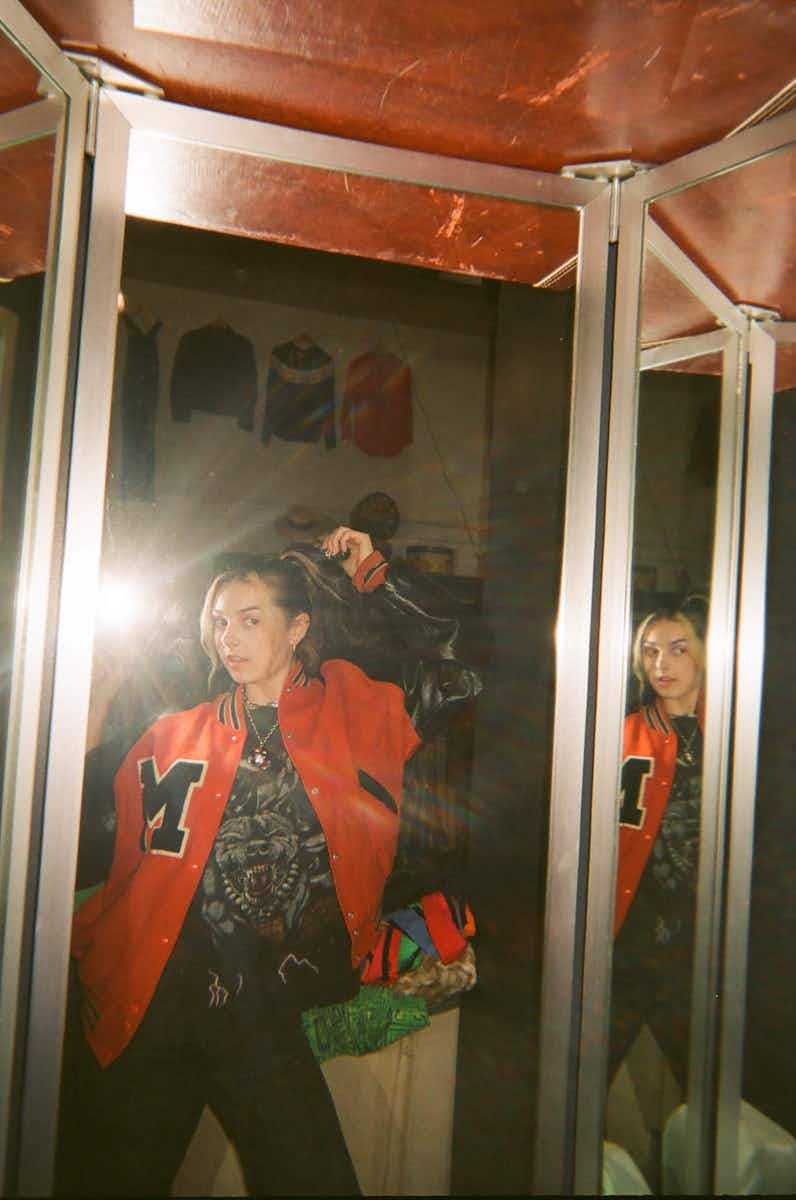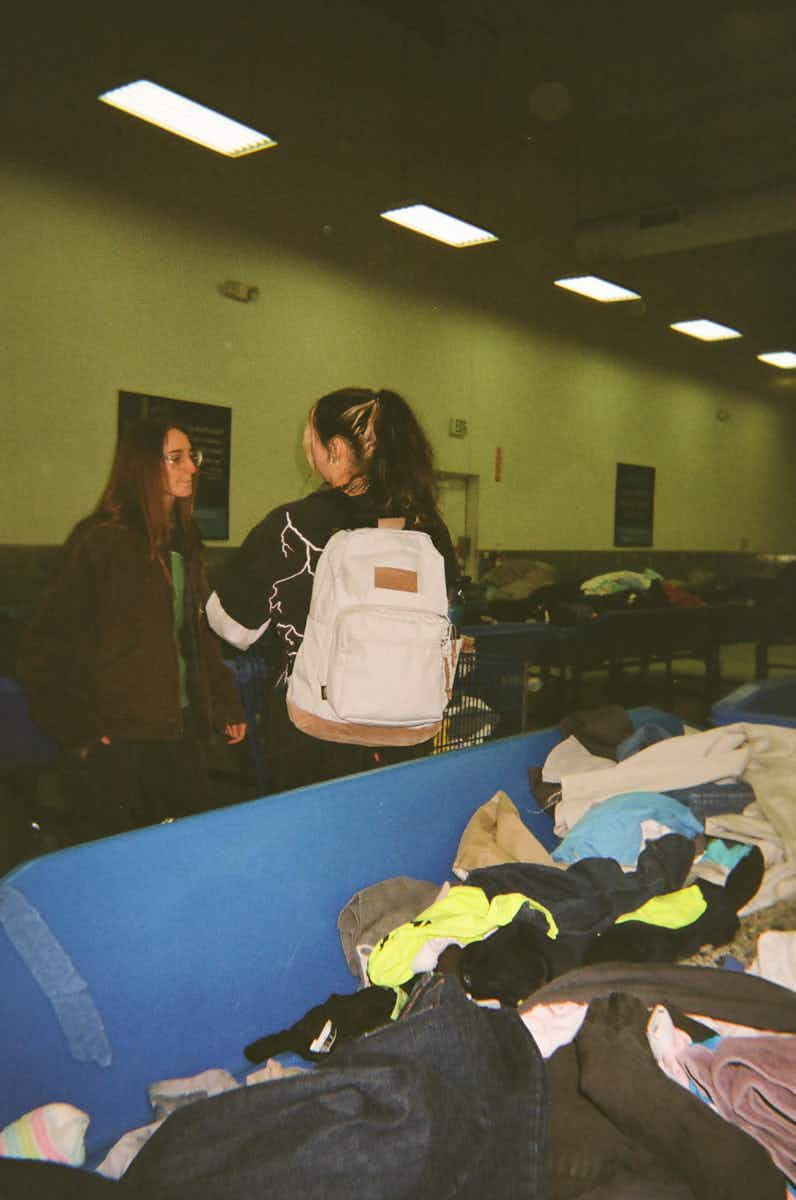 To celebrate the dependables in your life, JanSport has shot a bunch of disposables with cool kid creatives, sharing the mad little moments that happen every single day with our pals. Leading the pack is Emma Rogue, founder of Rogue, the NYC thrift store that's become a phenomenon thanks to its Y2K decor, ace clobber and TikTok voxpops from Emma herself.
Here, she sports the Right Pack Premium in Oyster Mushroom (now that is a name for a colourway) doing what she does best – rummaging for new garms. It's perfect for two reasons; firstly, because the Right Pack is a deceivingly capacious bag, you can stuff in everything you thrift. Secondly, to reiterate: you're not going to knock someone out on the bus back home.