Fashion East went on a rowdy school trip

Think: St. Trinians, but with KNWLS, Supriya Lele, Ashley Williams, Chet Lo, HRH, Asai, Raphaelle Moore and Lulu Kennedy as the unruly teens.
Last weekend, Fashion East's Lulu Kennedy and Raphaelle Moore hopped on a train with packed lunches, quizzes and their alumni in tow. So, only some of the biggest names in British fashion. Asai, Chet Lo, Supriya Lele, HRH, Ashley Williams, and Charlotte Knowles and Alexandre Arsenault from KNWLS all climbed on board, for a bumper two-day getaway to unwind, recoup and, naturally, have a whole lotta fun. We'd expect nothing less from the UK's best-loved talent incubator.
As part of an ongoing friendship with Nike, who sponsored Fashion East's AW23 show, the group landed at the Wilderness Reserve in Suffolk, taking over a mammoth country house (complete with hot tub) for feasting, dancing, a few spa treatments and a good old catch-up. Lucky for us, we don't have to close our eyes and pretend we were there. We've got the exclusive photos just for you. But next time, take us along, won't ya?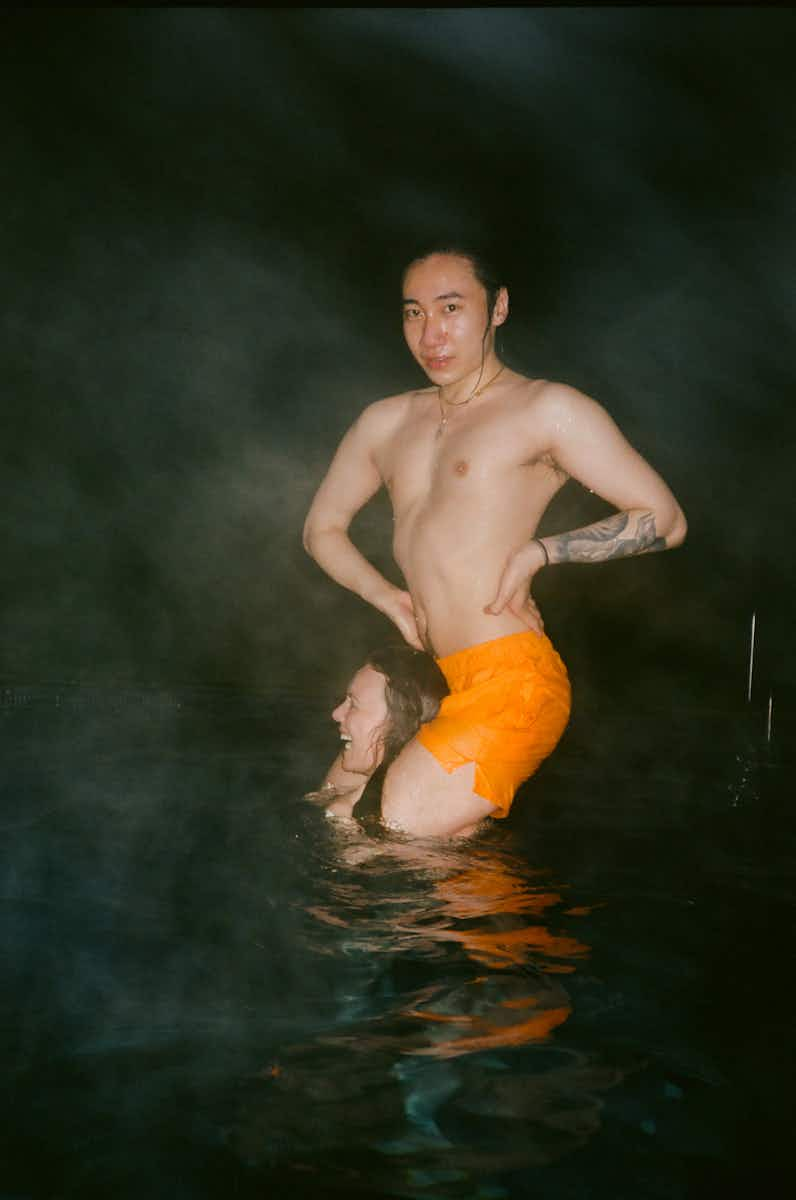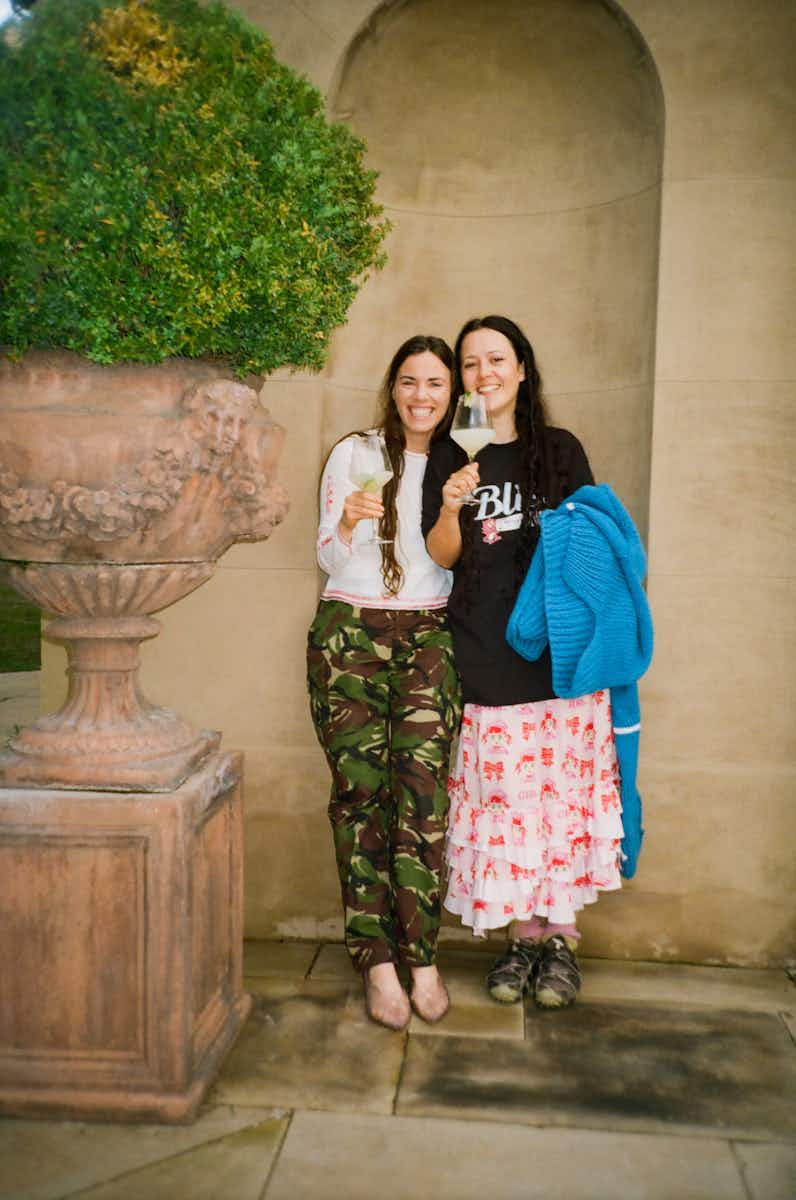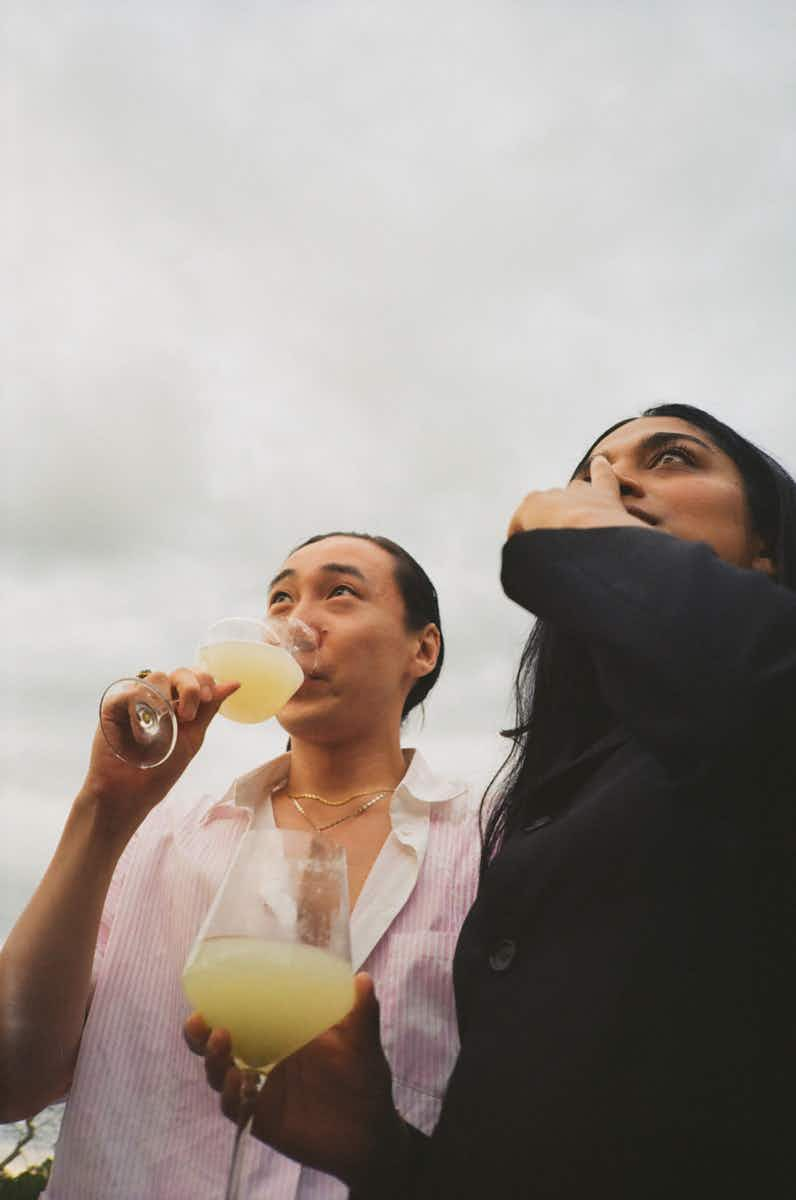 What was the purpose for the trip?
Raphaelle Moore: Officially, to celebrate Fashion East's ongoing partnership with Nike.
Lulu Kennedy: Unofficially, to spend a relaxing time together away from the city and work.
Who was there?
L: Madison and Matt from Nike, ASAI and August the dog, Charlotte and Alex of KNWLS, Chet Lo, Supriya Lele, HRH, Ashley Williams and Lev Tanju, Joey Paton, Lewis Khan and Mahta Hassanzadeh.
R: Family.
What were some of the most memorable moments?
R: Crosswords on the train, midnight swimming, a toy animal treasure hunt and special speeches.
L: Hot tubbing together, Raph bombing and diving off everyone's shoulders.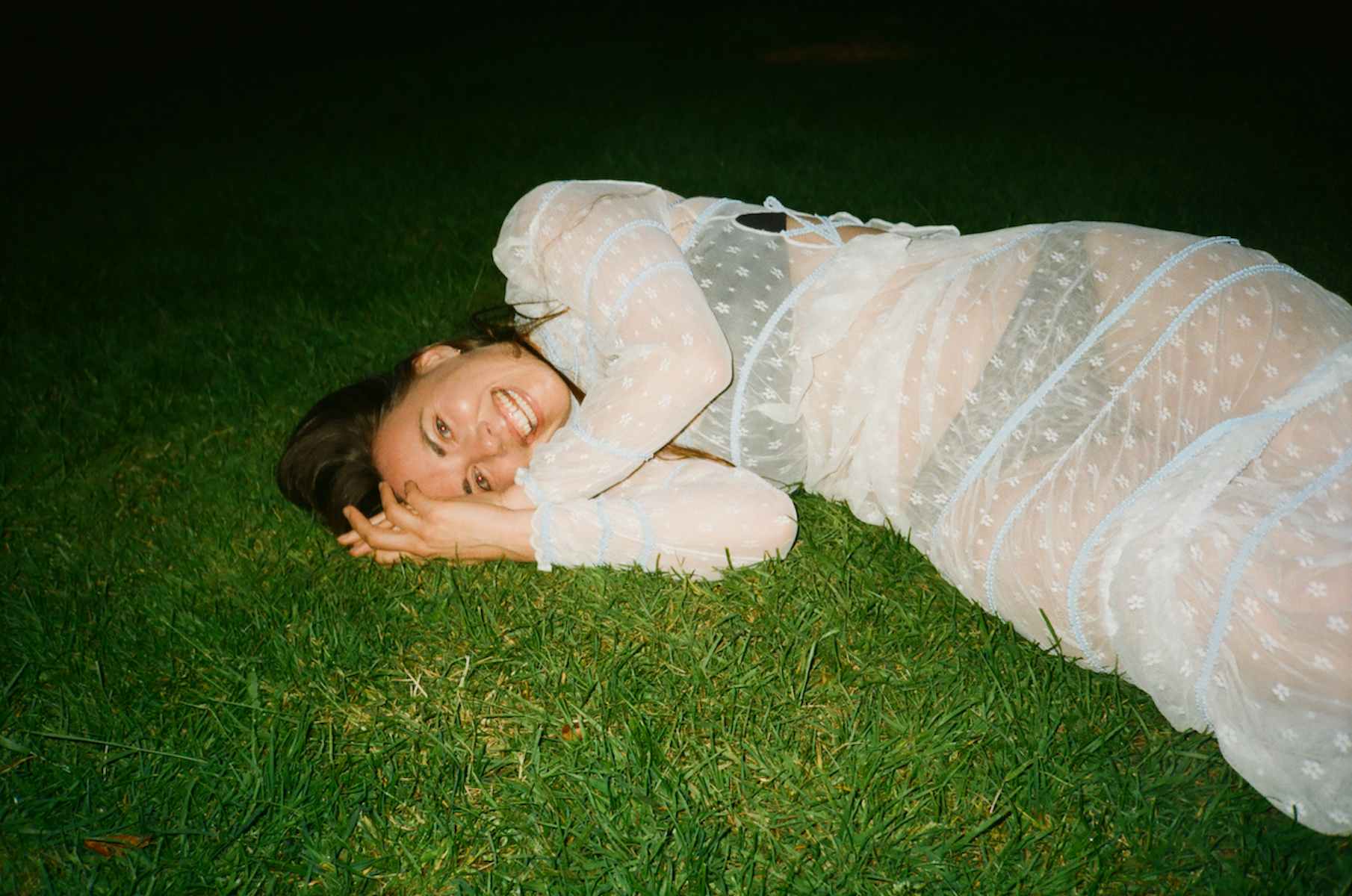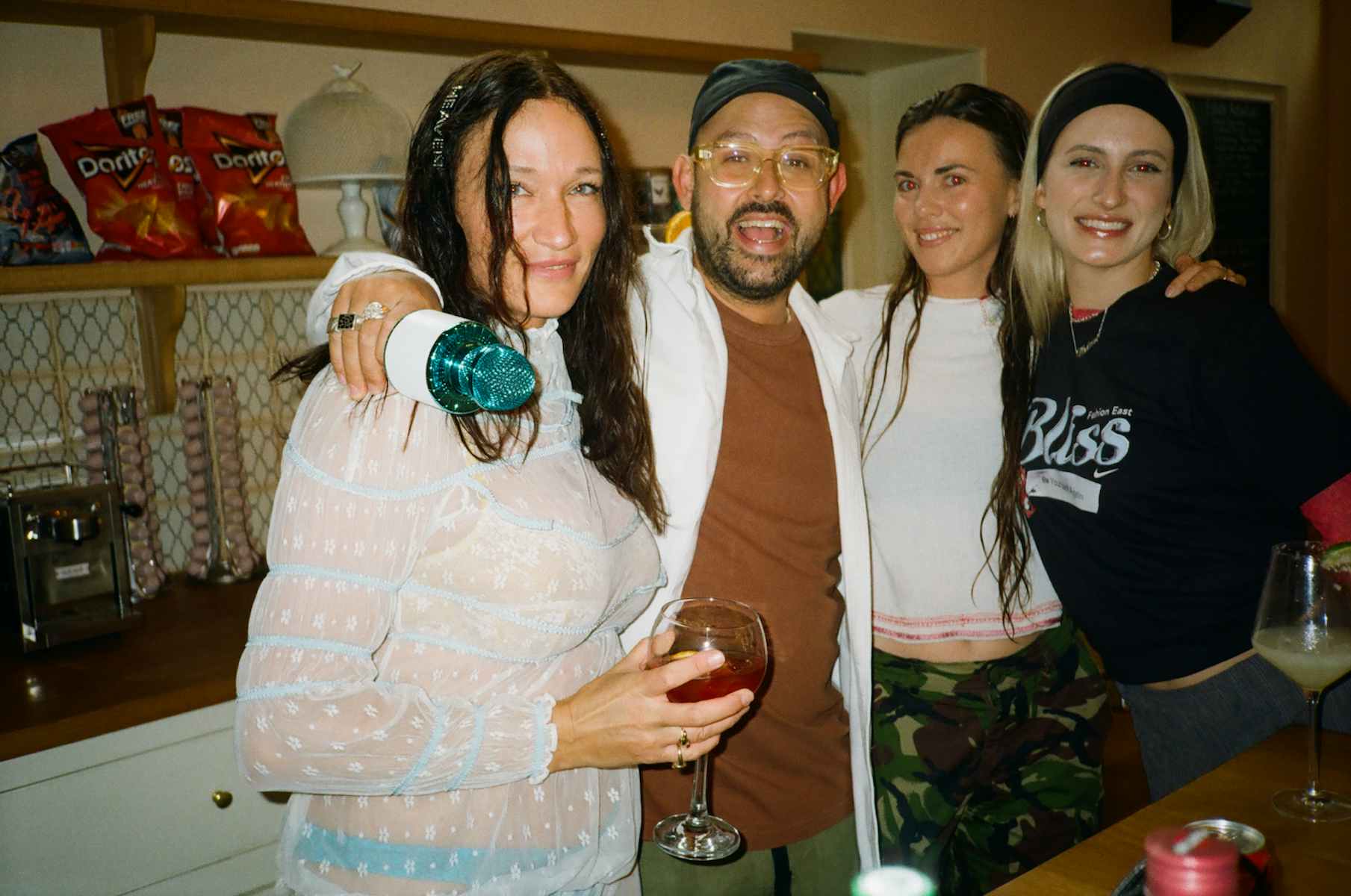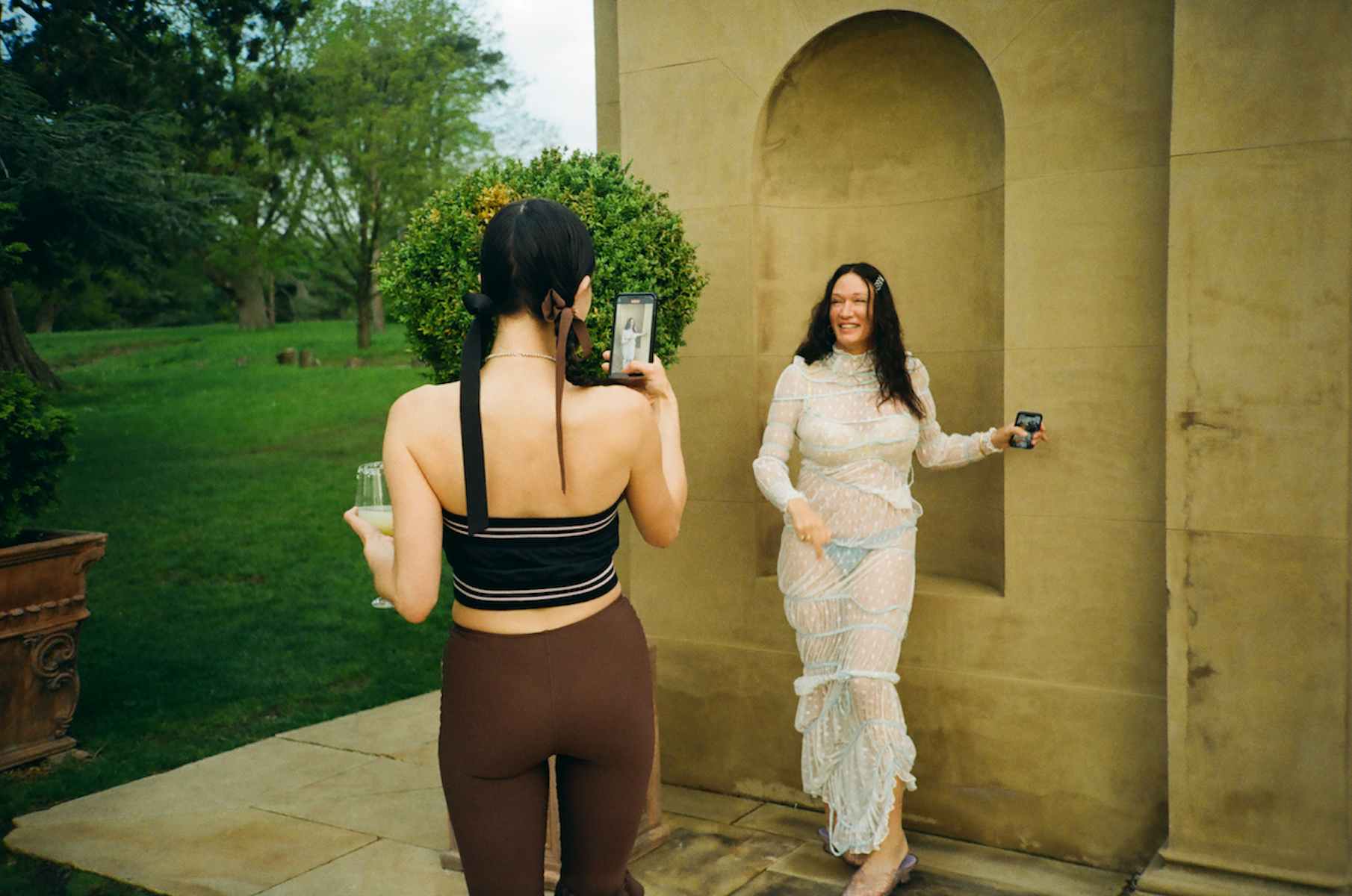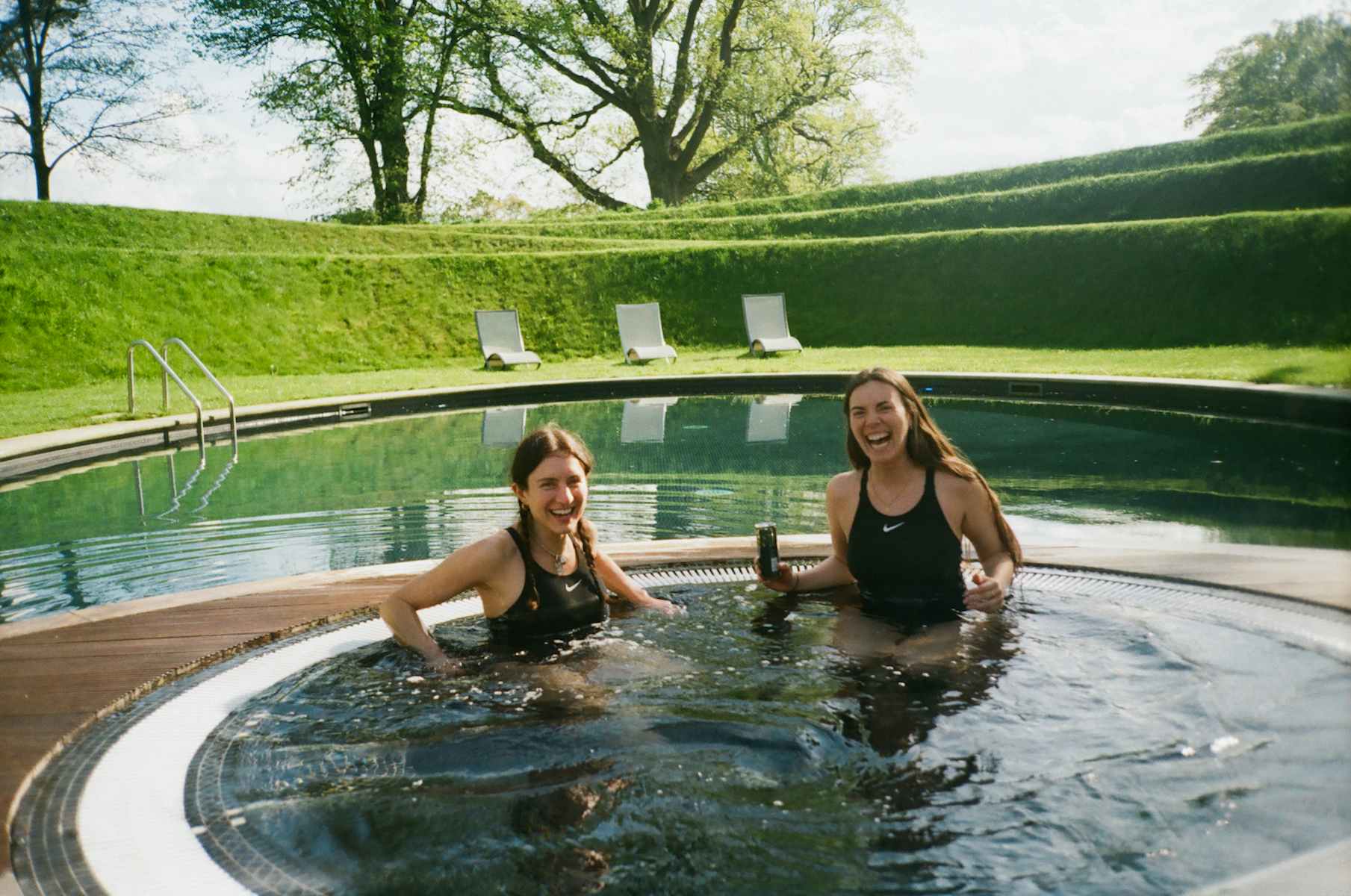 …and the rudest moments?
L: Our completely see-through Yuhan Wang dresses.
Who was the best behaved… and the naughtiest?
R: Guess.
L: We were all little cherubs.
Who got the most drunk?
L: Not me, for once!
R: Drunk? It was a wellness trip.
Did you play truth or dare?
R: No, we should have! We did play sardines though.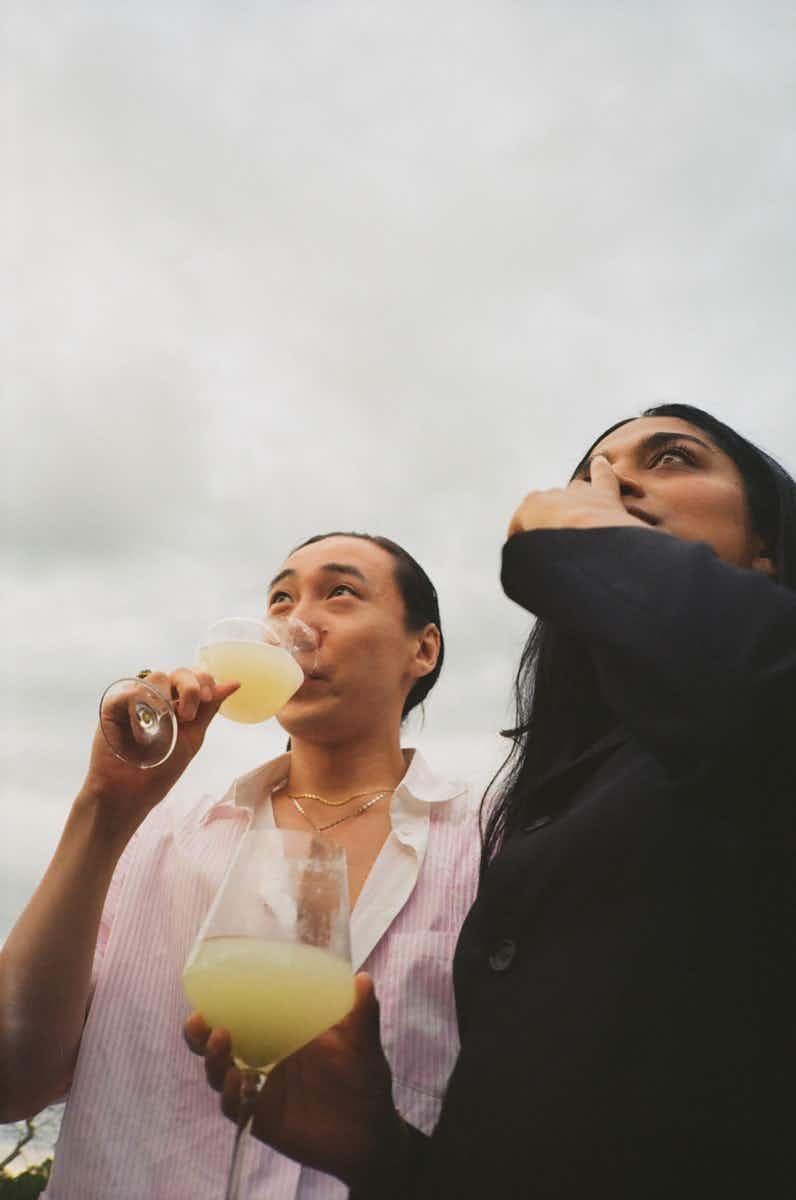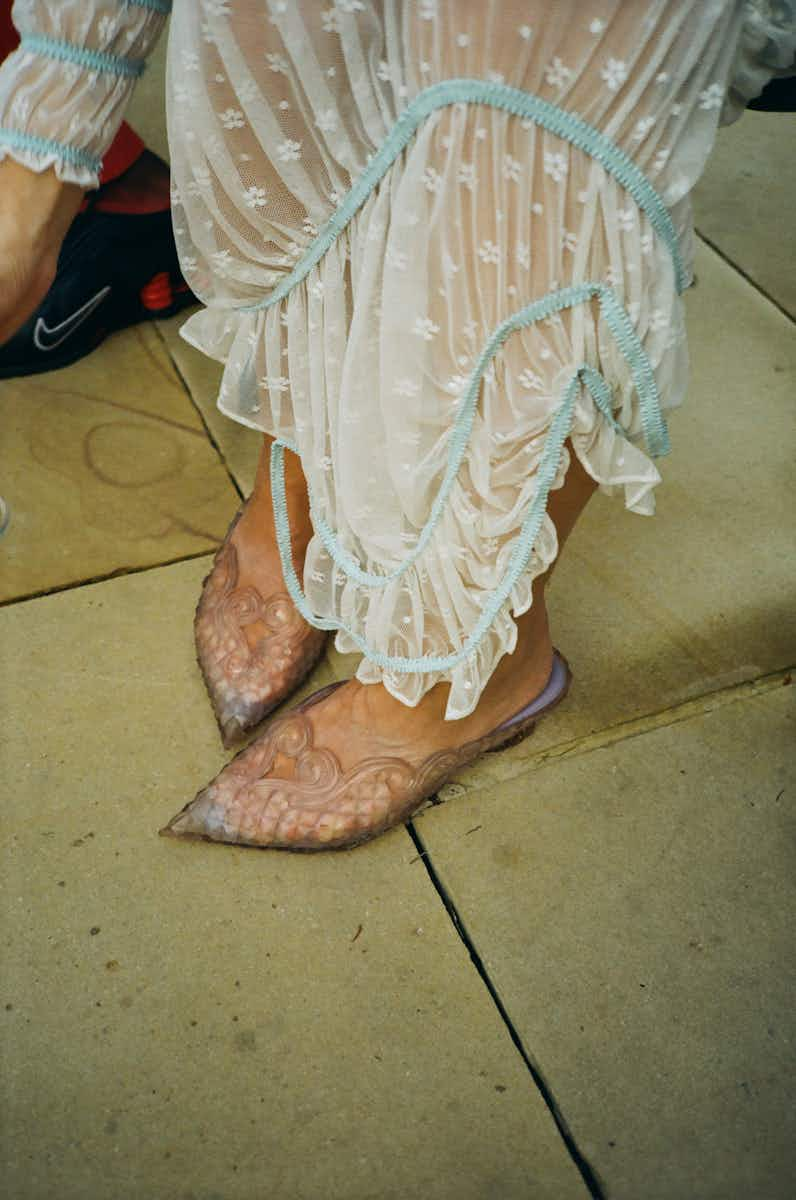 What makes a Fashion East school trip unlike any other?
L: Impeccable vibes.
R: Real love.
Who would be in detention?
L: The whole class.
And who would be the star pupil of the weekend?
R: Ashley for winning the treasure hunt.
L: Raphy, who organised the whole shebang.
Go on, give us a School of Fashion East motto…
L: ​"BLISS. BE YOURSELF AGAIN". That was on our trip T‑shirts, designed by Harry Freegard.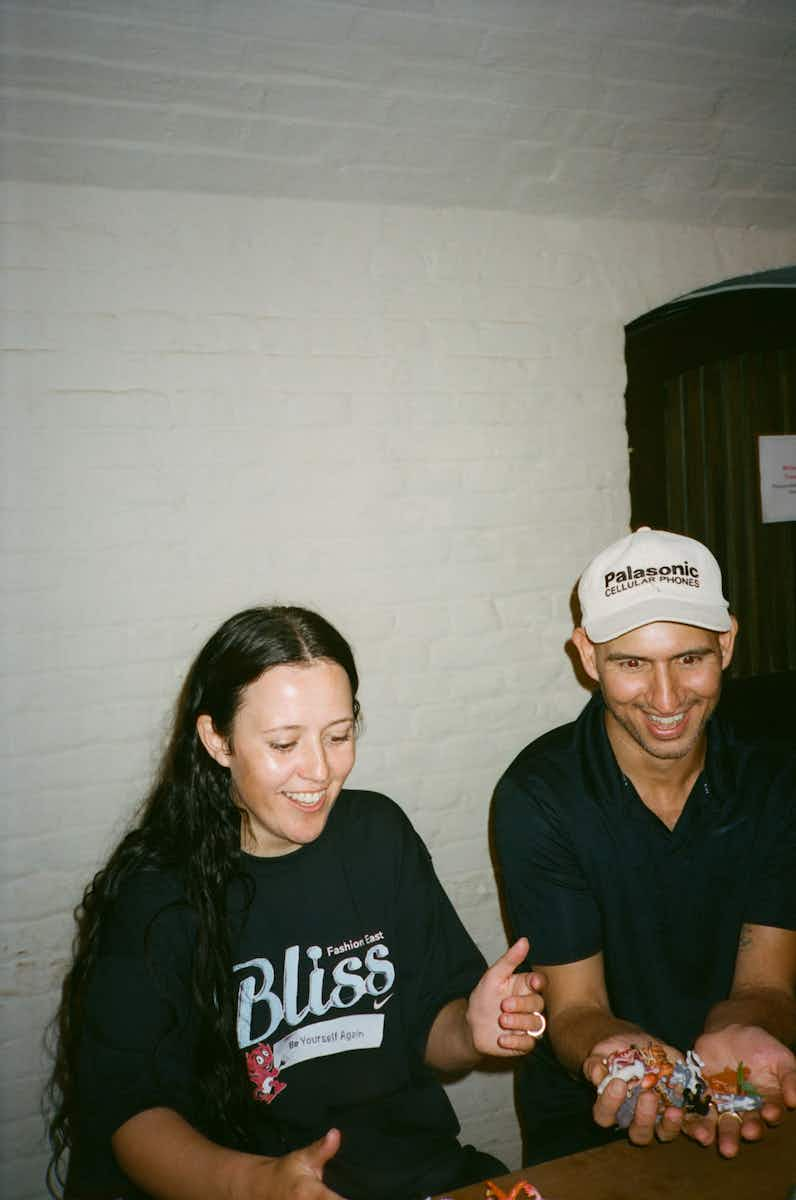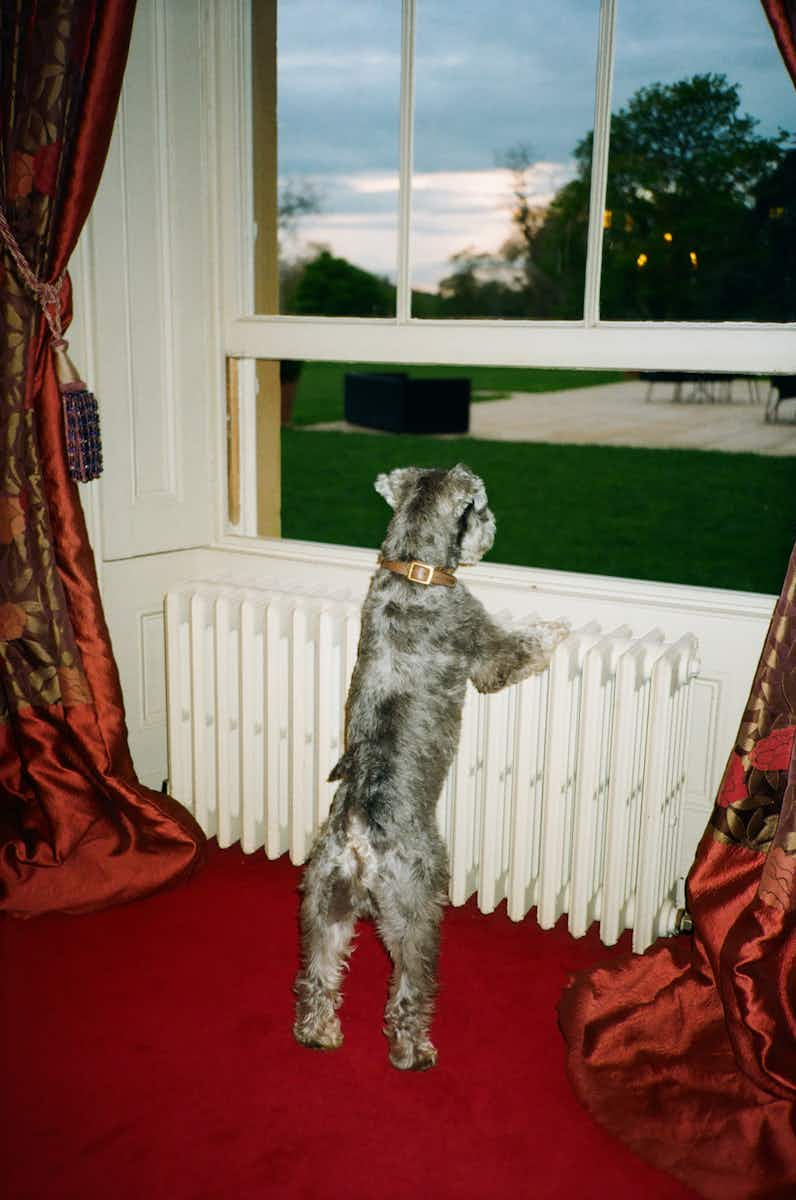 More like this