Feben Vemmenby: ​

"

I belong here, other Black women belong here, and this is a suit we can wear"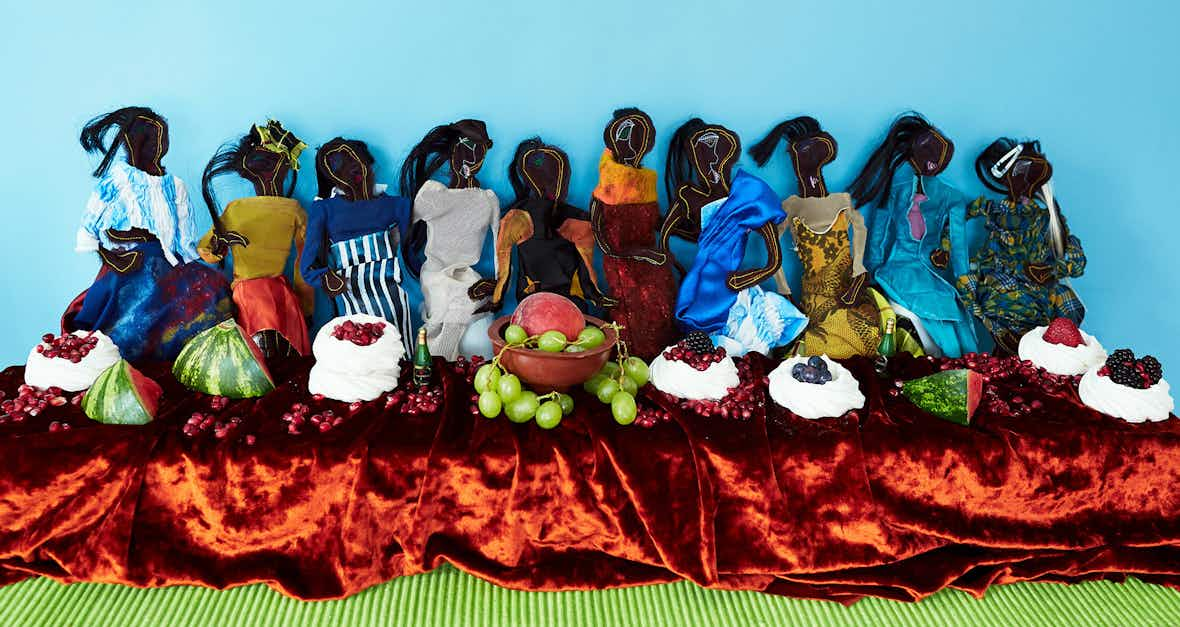 The Central Saint Martins graduate with a community-first ethos is on a mission to reclaim Black identity via her surrealistic designs. Think: Whitney lyrics, twisted tailoring and a new tee featuring dolls wearing dresses and "executive realness" suits.
It's Not Right, But It's Okay might well be the name of Whitney Houston's 1998 R&B anthem, but it's also the name of Central Saint Martins graduate Feben Vemmenby's MA collection that she finished in the midst of the pandemic.
Four months later, and the designer (whose label is simply titled Feben) has revisited her graduate collection while designing a T‑shirt – featuring Black 10 dolls, each wearing a miniature version of one of her It's Not Right But It's OK looks, sat at a table – for which the proceeds will be donated to Black Minds Matter.
A project that was initially born out of the desire to resist lockdown monotony, the dolls that feature on the Last Supper T assumed a more profound role as the Black Lives Matter movement gained momentum.
And with Feben's work firmly rooted in both the personal and the political – acting an extension of her life and experiences as a Black woman – her next move makes total sense. The designer felt compelled to act alongside her community.
"I was thinking of different mediums of how I could present my work, and how to process the changes in the fashion system and the current times," Feben says. ​"Moving forward we have to be more sustainable than ever. I decided to use the scraps from my MA collection to create my characters."
Community has always been at the forefront of Feben's fashion trajectory and her recent campaign – shot by Liz Johnson Artur and styled by Ib Kamara – is testament to this.
From the team to the casting, Feben has deliberately cherry picked individuals who authentically embody her vision. ​"Nothing is done without the intention to build a stronger community," she explains. ​"I chose to work with Dexter Lander for this T‑shirt because he's a photographer that has always really listened to me, and can see the subject for what it is, and [what it] can be – he's a storyteller."
The subject here is the Black woman, a force that has been continuously overlooked and overshadowed, their pain curtailed in the wake of the suffering of their male counterparts.
As the uprising has developed, within the Black community we are reminded yet again that Black women are not protected. The #SayHerName hashtag lost in Instagram algorithms is a direct symptom of the bastardisation of Breonna Taylor and Oluwatoyin Salau, alongside countless trans women.
Feben uses her label as a platform through which to inspire change via both education and aesthetics (her work is best described in her own words: ​"reclaiming Black identity through a surrealistic approach.")
"We need education first; the black woman is always minimised," Feben explains. ​"There is overt racism from the start – we see it in the school system. I was told my work was too personal, when in fact, it was celebrating a history that they felt uncomfortable talking about."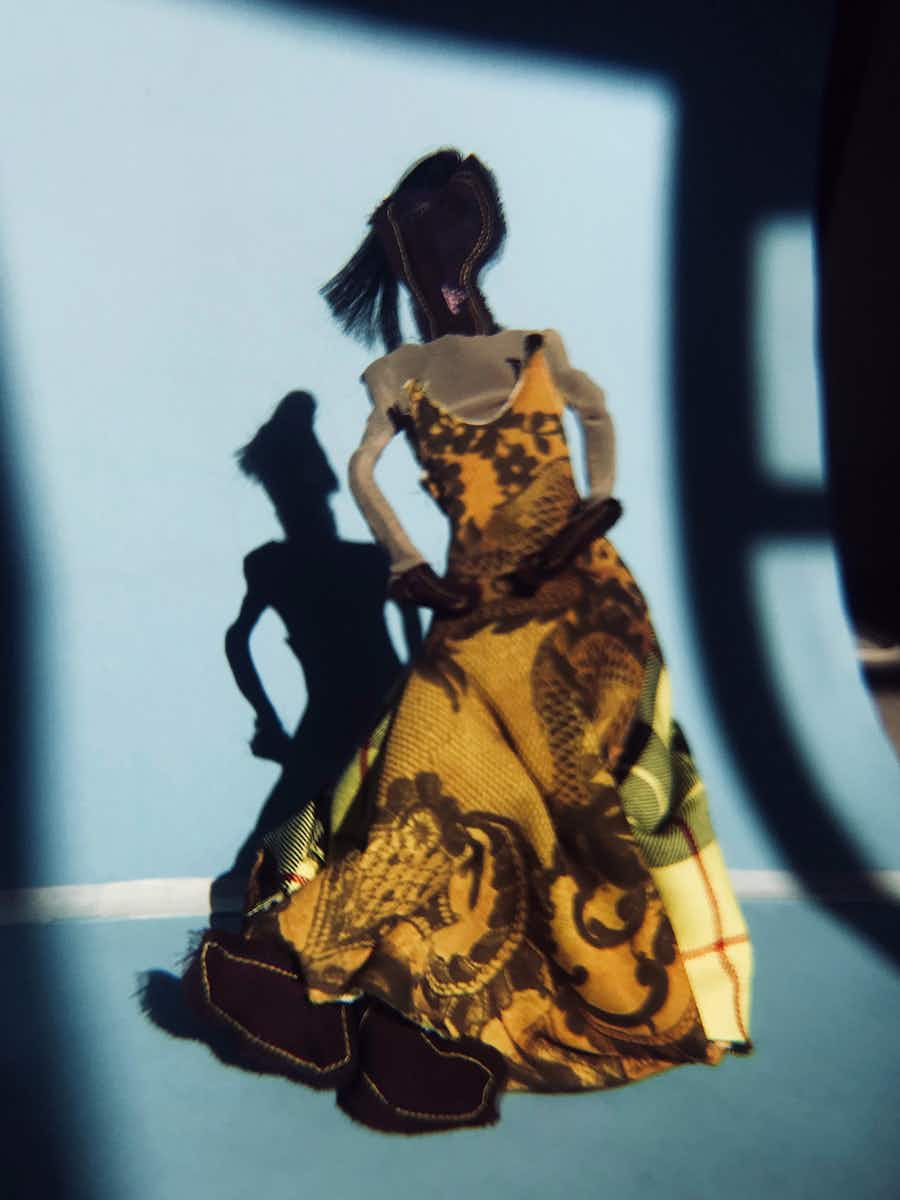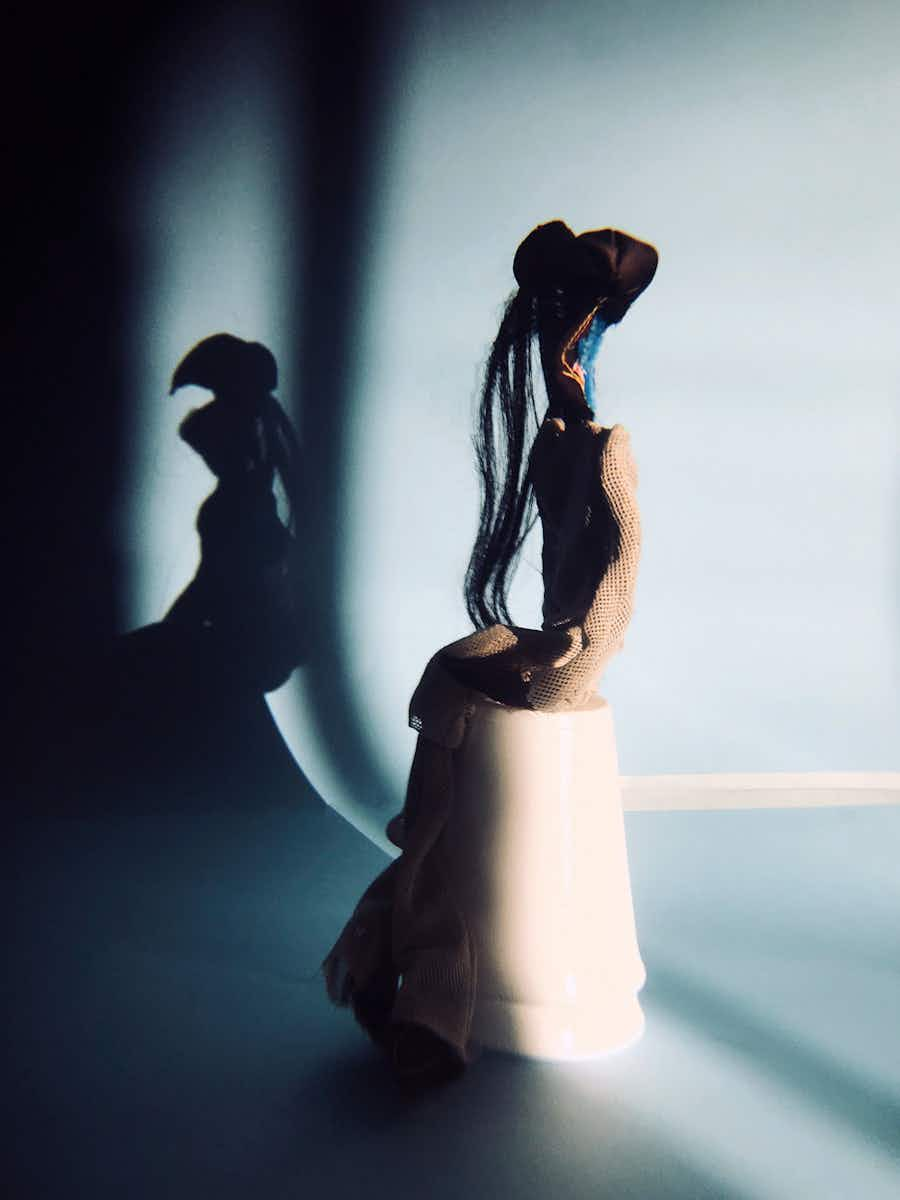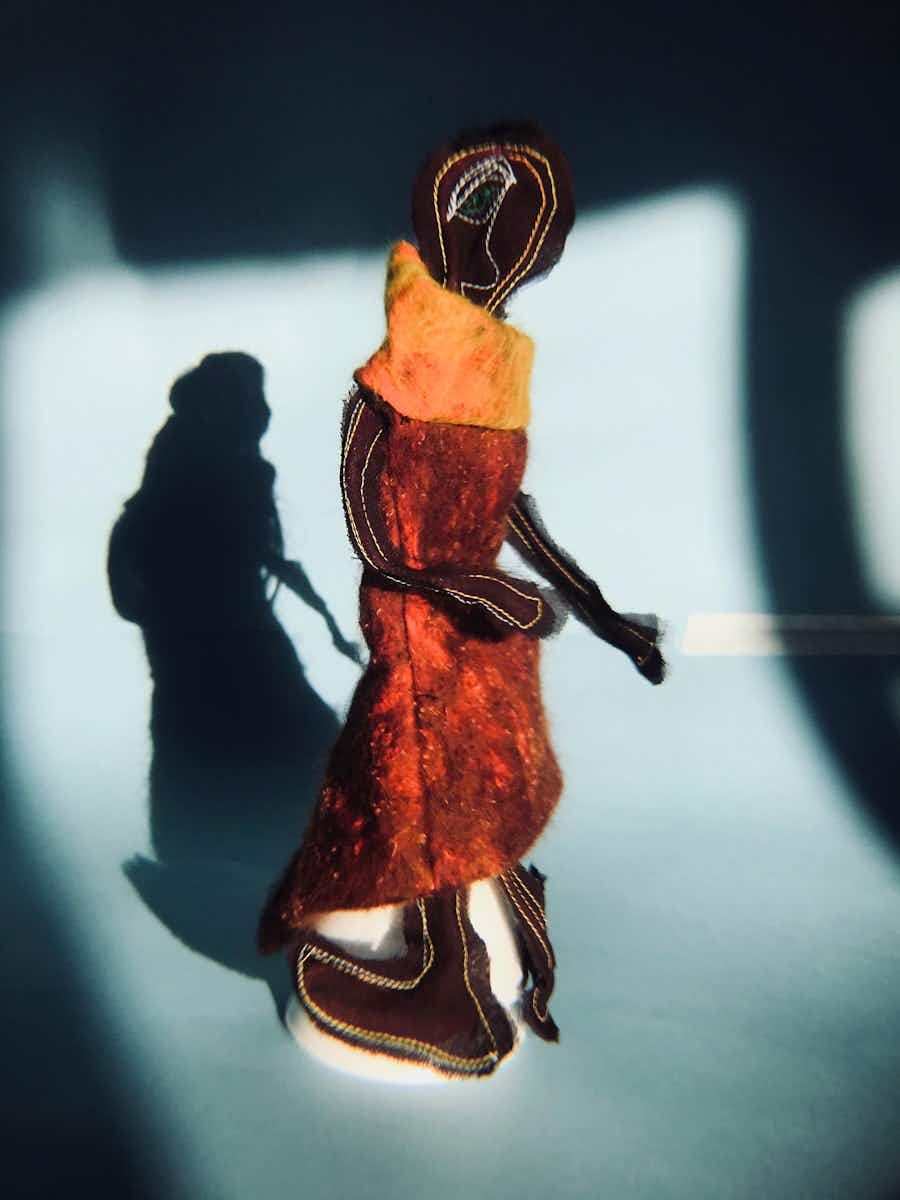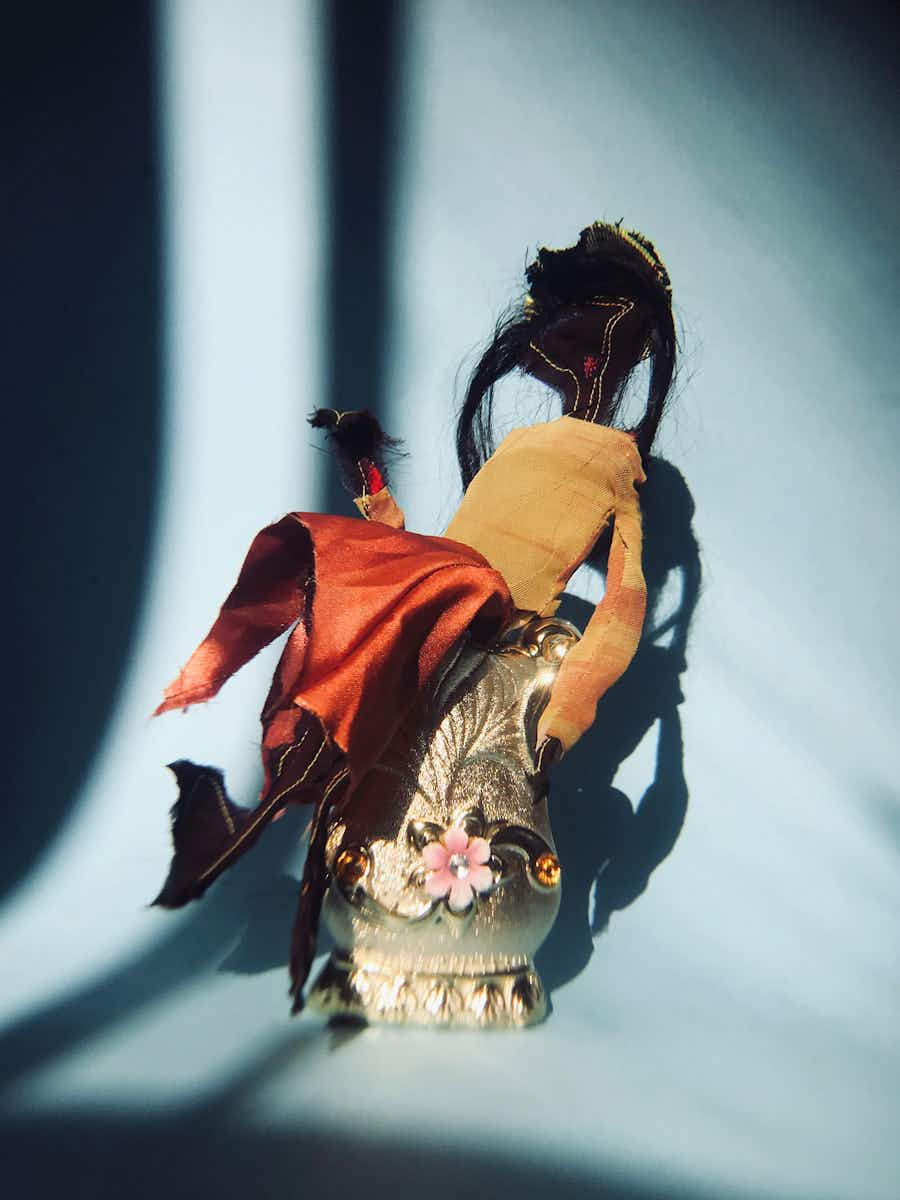 Born in Pyongyang to an Ethiopian mother, the designer has at times felt misplaced in a system that was never built to cater for her, and she resolutely maintains the motif of creating her own ​"seat at the table".
Feben's dolls are a tribute to local heroes (the women who tirelessly uplift their communities and those who, as a society, we ​"tend to forget that we're nothing without"), while her tailored designs celebrate the Black female form. Resisting the Eurocentric ideal, Feben describes her suit (inspired by the now-renowned ​"executive realness" ballroom category) as ​"an act of confrontation – it's me saying, ​'I belong here, other Black women belong here, and this is a suit we can wear.'"
Designing the T‑shirt proved somewhat cathartic for Feben – ​"a tool of therapy" in a time of peak uncertainty. Her only hope being that it ​"pushes people to make imperative yet easy changes in their work to build a stronger community".
Febens tenacious hopefulness is epitomised by Maya Angelou's handwritten poem Still I Rise. ​"It's one of my favourite poems. It's on my wall and all over my work. It's much more personal. I think it's so important to feel when you look at clothing, what's the point if you don't feel or evoke curiosity."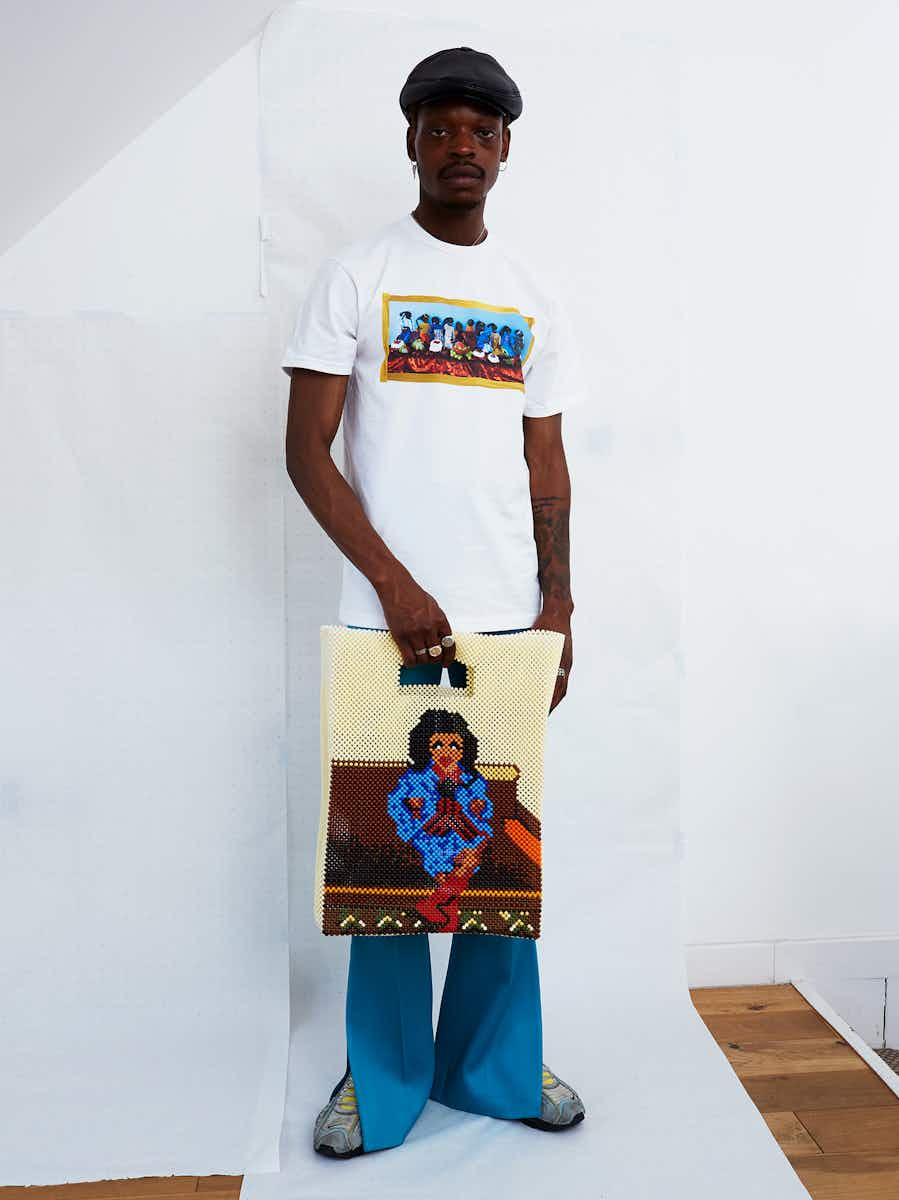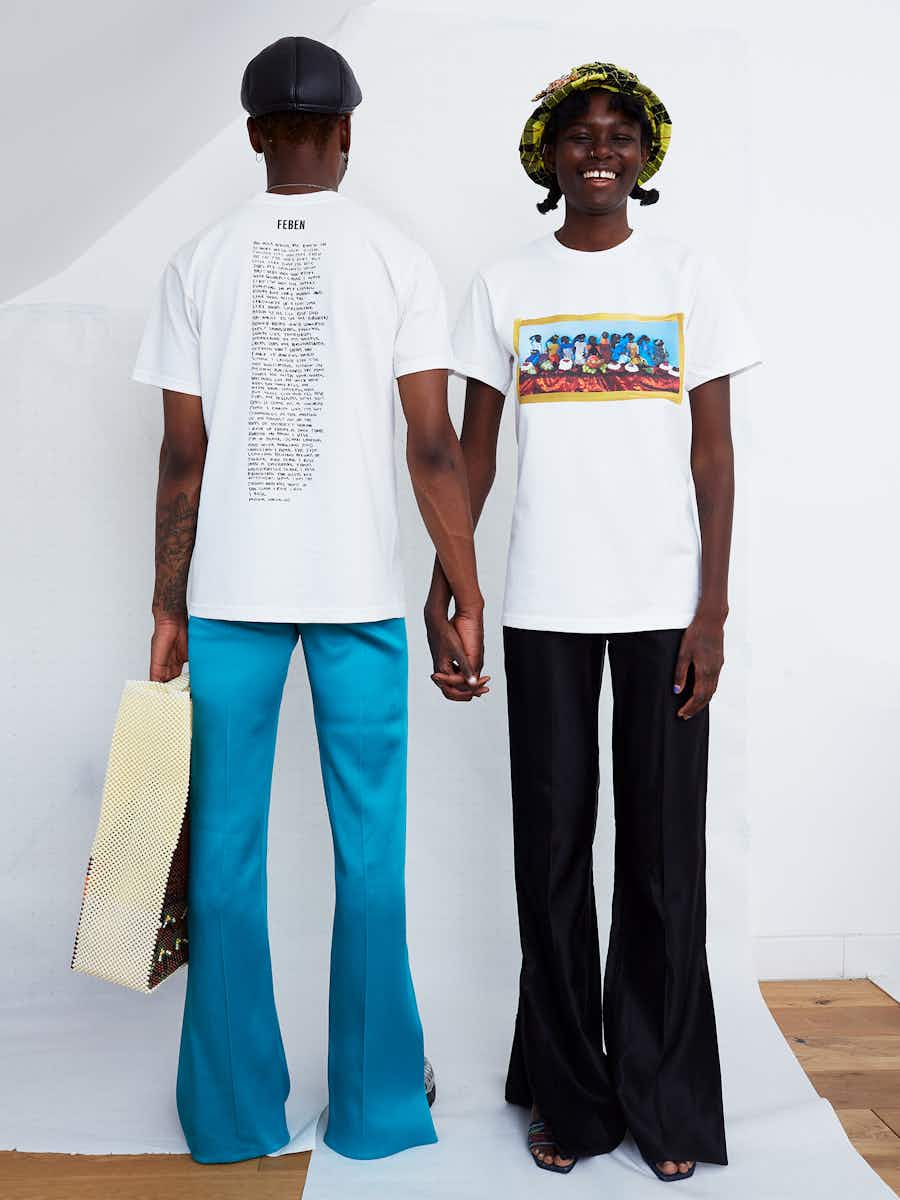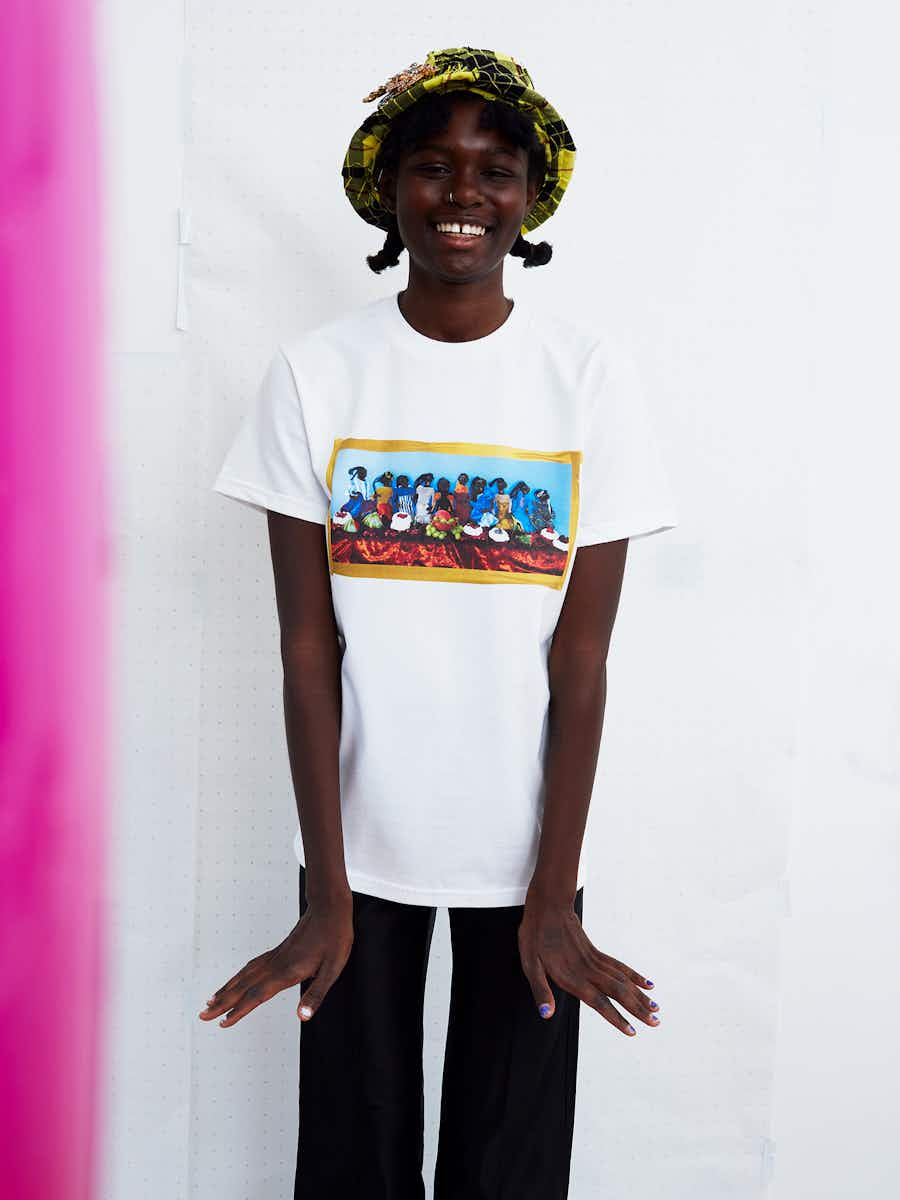 As this period of catastrophe is seemingly being replaced with attempts to call in a carefree summer, the momentum of Black Lives Matter needs to be sustained and protected – less of a moment and more of a movement. Meanwhile, the Instagram URL activism should be replaced with longstanding active IRL support.
"I think people should question how they move and operate through the world and be more active in the change, you can't change overnight," Feben acknowledges. ​"People are so scared of being cancelled – a culture I don't support – however taking ownership of your mistakes and being critical is something imperative and that starts within, accountability goes a long way."
Recognising the lack of mental health services for black people, by black people, Feben resonates with the mission of Black Minds Matter, a therapy service created in the midst of Britain's BLM protests.
A cause that is close to Feben, she hopes that tempering the stigma of mental health in Black homes will encourage conversations around gender and sex, and ultimately embolden the wider Black community to stand for all Black women:
"We're pushed to be strong and to carry that strength with us when we navigate through life. Only to learn that vulnerability and being your true self is strength," Feben says. ​"Care and love behind your work gives you the ability to educate others."
The Last Supper T is available to purchase here.

More like this