See Future Academy 2.0 in motion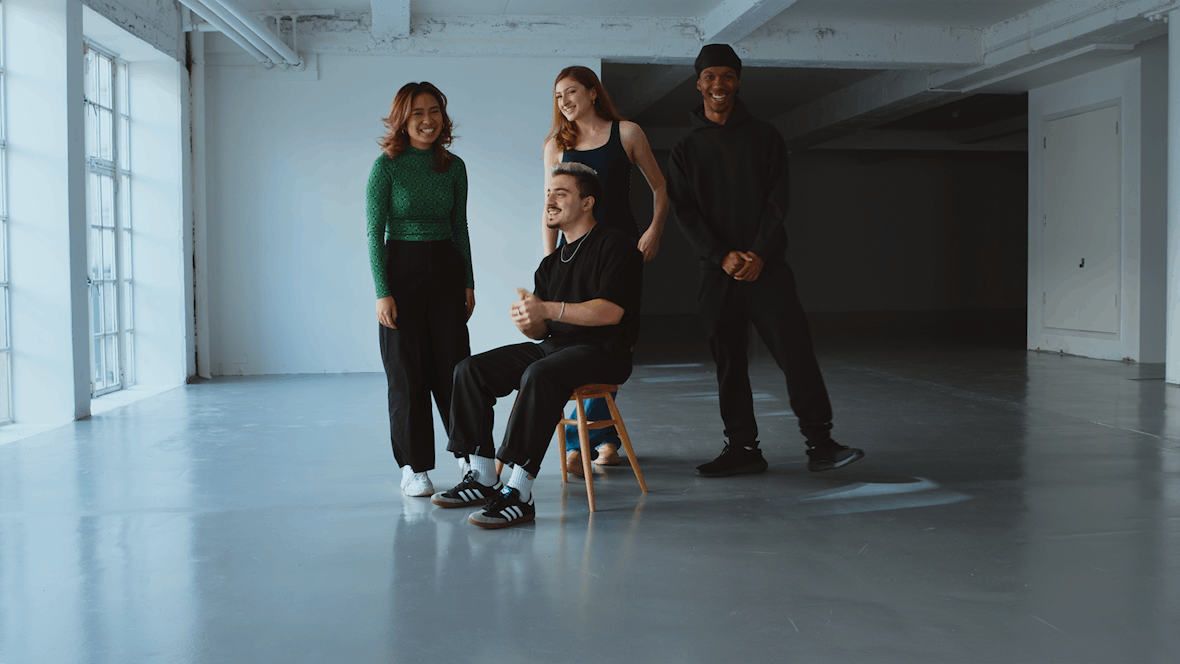 THE FACE and Moncler's new documentary follows our four Future Academy mentees as they build up to working on a campaign with Alicia Keys, sharing what they've learned along the way.
"Honestly…iconic!"

Halfway through THE FACE's Future Academy 2.0 documentary in partnership with Moncler, our four creative mentees learn who they're going to be collaborating with on a major project: Alicia Keys. Naturally, as you'll see, this garnered quite the response. Iconic is the first word thrown into the mix by Lourice, one of the mentees, ​"and her being someone we get to actually talk to and create something for is pretty sick," she exclaims.

If you missed Future Academy 2.0, here's a quick refresher. Following a class first year, THE FACE and Moncler once again invited young creatives from underrepresented backgrounds and non-academic pathways to enrol in a six week creative crash course for 2023. Fifty students were offered online places and four mentees were chosen to work at both THE FACE and Moncler's HQs, with the help of employment experts A New Direction. These are the names to know: Marcus Austin, Lourice J. Ramos, Tia Tierney and Quinn Lovero. This new short documentary follows these four mentees throughout the course.
Having kicked things off with a series of workshops from FACE team members and contributors, Austin, Ramos, Tierney and Lovero then jet off to Milan to visit Moncler's HQ for a meeting with Keys, who outlined their creative brief: to create a content campaign to live alongside her new collaboration with Moncler Genius featuring emerging multi-hyphenates from London and New York.
"[The talent] should feel like a group of people who express themselves in all their fresh ways," she tells them. ​"You should feel inspired when you see it, even just aesthetically because you feel there is such a special way of expression that you're drawn into wanting to know more."

Galvanised by a field trip to Moncler's 70th anniversary show, the group headed back to THE FACE drawing board to chat through ideas for the feature. After sketching out a creative treatment, the mentees headed to Alva Studio to shoot the editorial, before helping to produce the final project. The result? A transatlantic celebration of emerging artists from both NYC and London, featuring visual collages that represent the two cities and the infinite possibilities they offer.

After a well-deserved night out at Moncler's mega Art of Genius show, the group reflected on what they learned during Future Academy 2.0. ​"It's more about people than about the work," Quinn reflects. ​"The work can only be done with the people."
CREDITS
Moncler Mentees: Marcus Austin, Tia Tierney, Lourice J. Ramos and Quinn Lovero. Director and Editor: Millie Gray. Producer: Adam Liley. Creative: Cassandra Joseph. Project Manager: Victoria De Zanche. DOP: Fynn French Collins, Caitlin Ricaud. Grade: Ruth Wardell. Music: Ben Hauke.